Welcome to the Horse Capital of the World, Ocala/Marion County in Florida! In this travel guide, we're covering a 2 day trip in Ocala/Marion County featuring a detailed itinerary with 10 places to eat, play, stay!
Did you know? Ocala's popularity for raising horses is driven by the richness of phosphates in Marion County's grounds. Phosphates bring nutrients and minerals to the horses that eat from its grounds, which makes the horses' bones strong and perfect for equestrian events.
Note: This post was sponsored by Visit Florida. As usual, reviews and opinions are 100% entirely my own.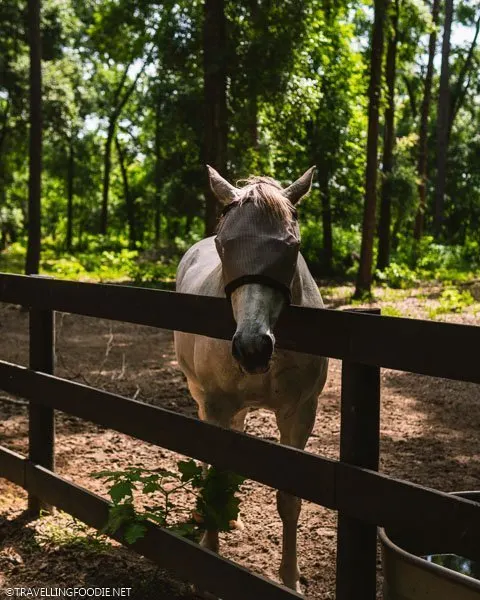 Unlike the typical Florida vacation of beaches and theme parks, Ocala/Marion County brings classic Florida adventures with canyons, a national forest, horse farms and stables, and one of Florida's oldest tourist attractions.
I explored Ocala/Marion County for two days, enjoying its nature charms and growing food scene, and I'm sharing them all here.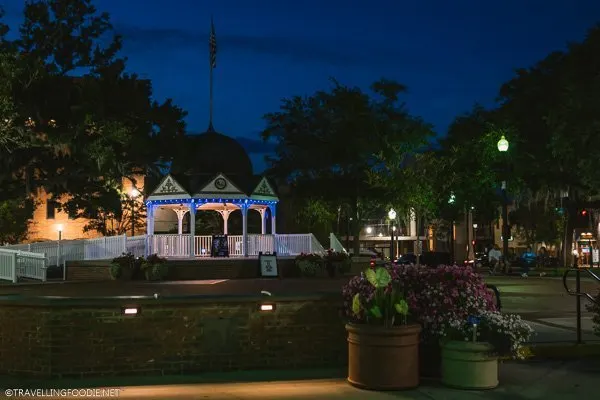 This two day trip itinerary will guide you to some of the best restaurants and things to do in Ocala and Marion County that makes it such a well-rounded destination for all ages!
Also Read: A Day Trip in St. Augustine, Florida
---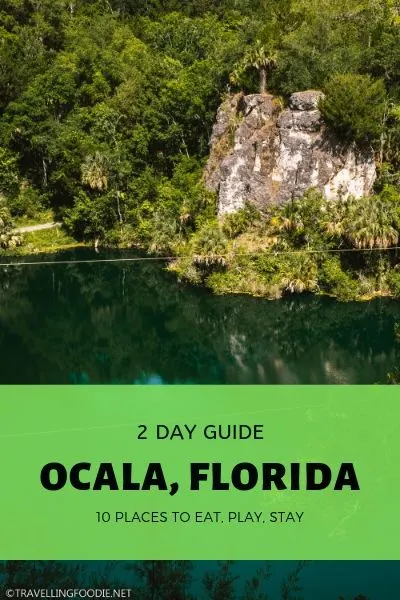 Watch the 2 Day Trip Guide to Ocala, Florida in 60 Seconds on YouTube.
---
2 Day Trip in Ocala/Marion County Itinerary
Ocala/Marion County Day 1 Trip Itinerary
Big Lee's – Serious About Barbecue
Start your 2 day trip in Ocala/Marion County by having lunch at Big Lee's Barbecue, a popular food trailer serving Southern smoked BBQ.
Did you know? The name Big Lee is a tribute to owner Rashad Jones' wife's uncle, Leon (nicknamed Big Lee), who was the inspiration for Rashad to pursue his passion for BBQ after he saw Leon's skills in the smoker.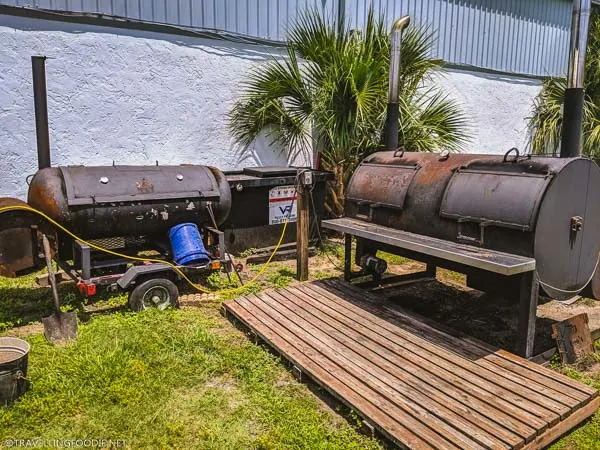 Try to arrive when they open at 11:30am, or even earlier, as there are normally lineups. Big Lee's Barbecue was already popular among locals, then it got even bigger.
In 2017, owner and pitmaster Rashad Jones won celebrity chef Guy Fieri show, "Guy's Big Project", in Food Network which had him hosting his own Food Network Show, "Eat Sleep BBQ".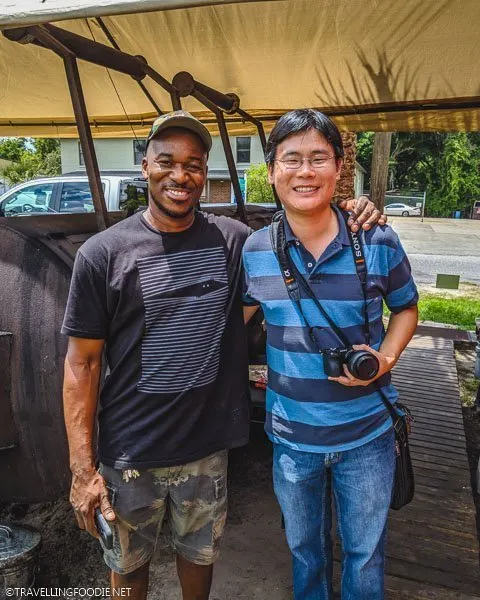 Big Lee's Barbecue is most known for brisket, burnt ends and massive beef ribs. For the beef ribs, you really need to come early (or pre-order ahead). I arrived around 12:15pm and they were sold out already.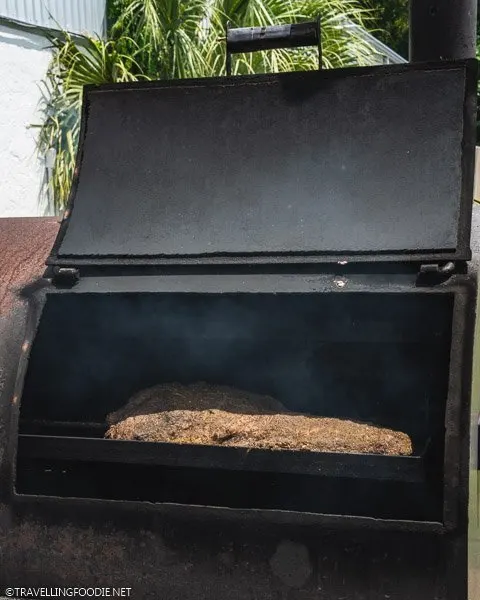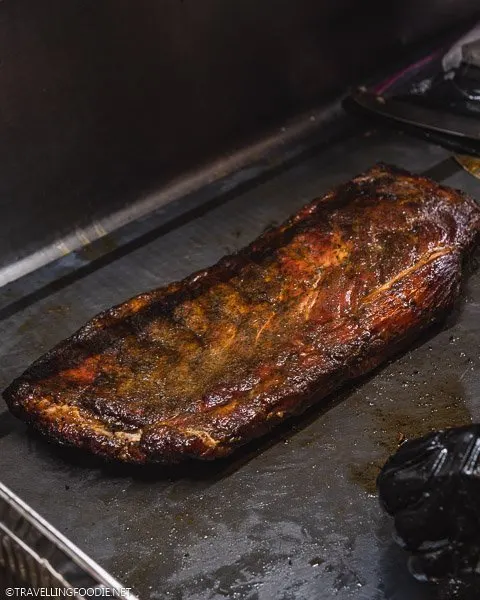 I LOVE briskets! This first started after a barbecue tour I did in Austin, Texas. After which, I've always been on the lookout for briskets. I always choose the moist part, and the one here were spot on: flavourful, fatty and moist.
They use kiln-dried Central Florida oak wood to smoke the meats.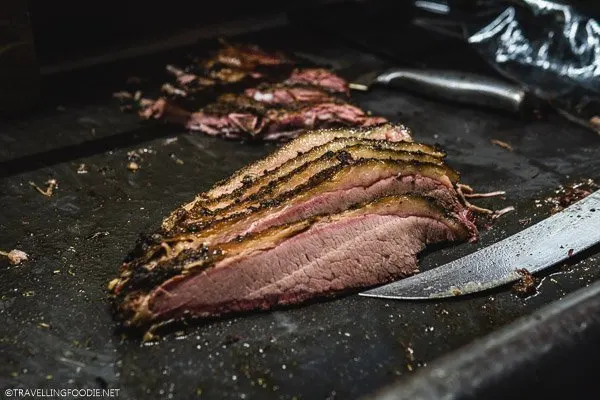 If you want to take it to the next level, get the burnt ends which are taken from the fattier part of the brisket and not a lot of BBQ joints offer them.
I loved that their burnt ends are the dry version as I've always felt that the sauce took away from just enjoying the goodness of the meat.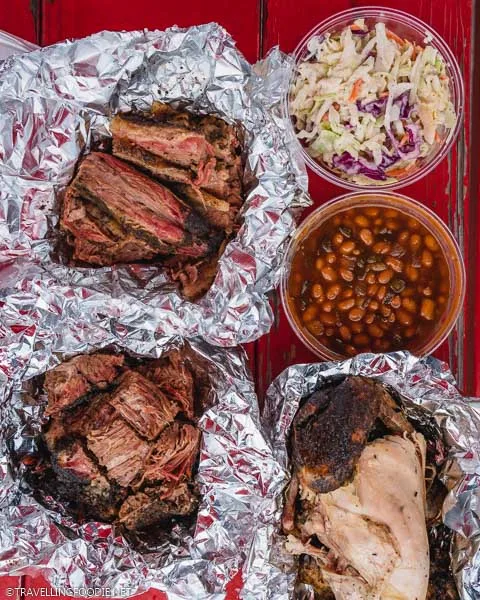 Website / Address: 3925 SE 45th Ct, Ocala, Florida 34480
---
Silver Springs State Park
After lunch, head over to Silver Springs State Park, one of the most popular attractions in Ocala/Marion County.
Did you know? This 150-acre state park was formerly a theme park called Silver Springs Nature Theme Park.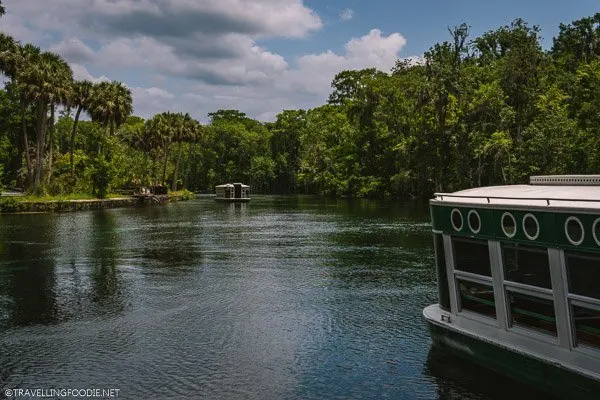 The must-do activity here is the glass bottom boat tour which is one of Florida's oldest attraction and a very unique experience. It was definitely a first time for me.
You enter a boat and at the center is a long rectangular glass floor so riders can see underwater.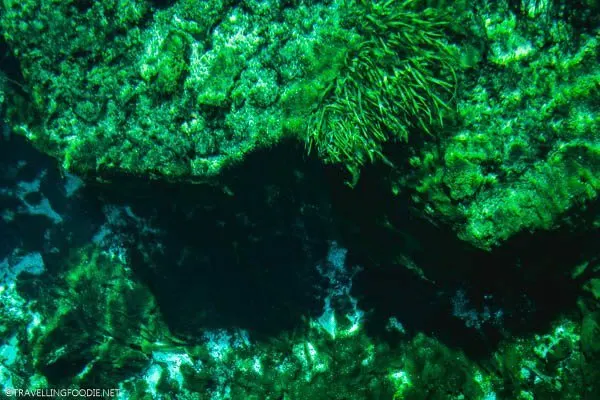 When you do the tour, it becomes evident why the springs is called Silver Springs. When the sun hits the cyprus trees under the water, it sparkles like silver.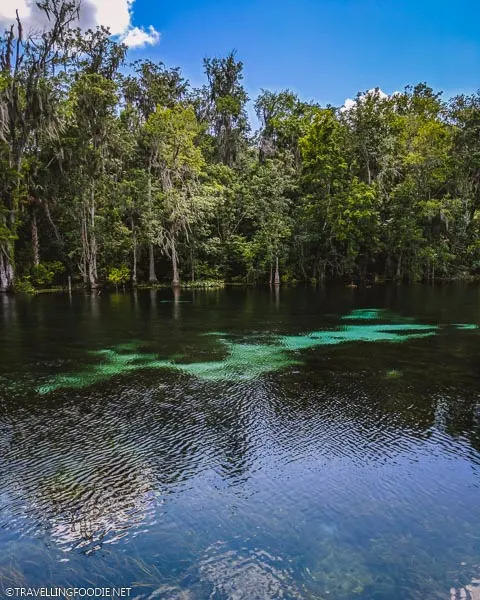 During the tour, you'll also get the opportunity to see some wildlife, usually alligators and birds. The guides are quick to point out animals as they see them.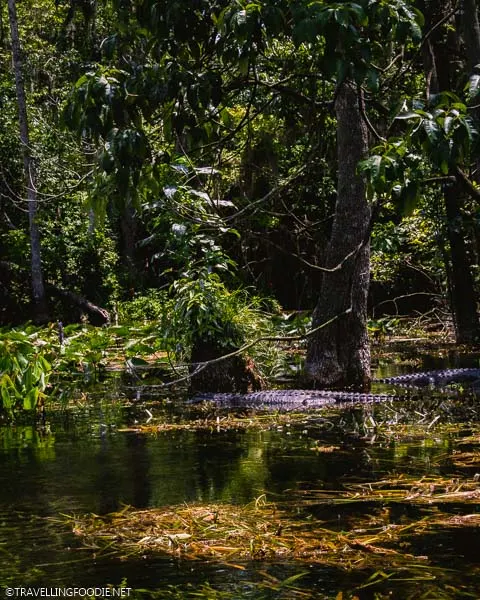 I liked how different this tour was. Whereas most boat tours pointed out things around you, this tour leveraged the glass bottom and mostly talked about things underwater. You will even see a rowboat brought by early Spanish settlers underwater.
It was interesting to learn that Silver Springs has been used in films like The Creature from the Black Lagoon (the guide will point out the 33-feet deep section where the creature lived), and even James Bond movie "I Spy".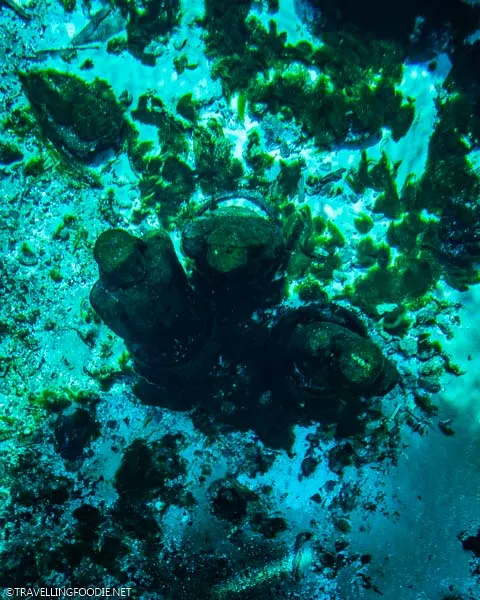 You can also wander around the park. It doubles as a sculpture park with various art pieces around the park. Nature trails are also available for a leisurely walk.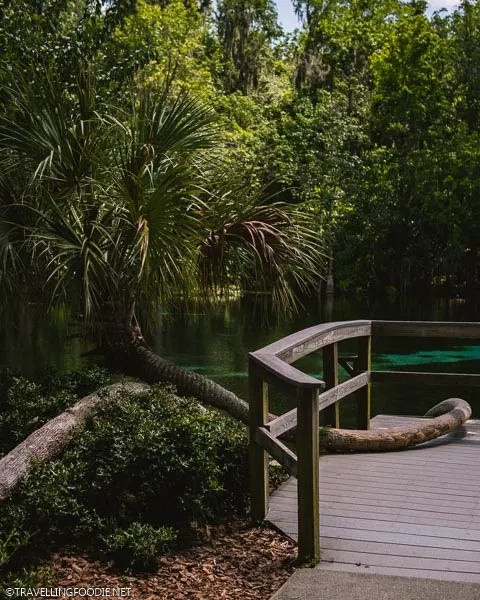 Legend has it if you took a photo with the twisted Cyprus tree, it would bring you 5 years of good luck. That means you need to come back here every 5 years!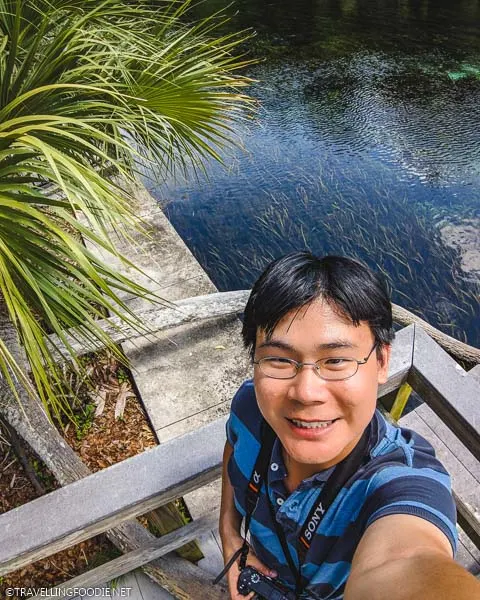 Also Read: A Day Trip in Jacksonville, Florida
Website / Address: 5656 E Silver Springs Blvd, Silver Springs, Florida 34488
Price: Walk-in Park Admission ($2), Glass Bottom Boat Tour ($11)
---
Holiday Inn Express & Suites Silver Springs
Before dinner, check-in at Holiday Inn Express Silver Springs which is a few minutes drive from Silver Springs State Park.
Here you can rest and freshen up, or even hit the gym or pool, before going to dinner. They provide complimentary water, coffee and tea in the lobby all day.
I enjoyed the King Bed Room with Spa Bath because it has the jacuzzi hot tub which I used before I going to sleep.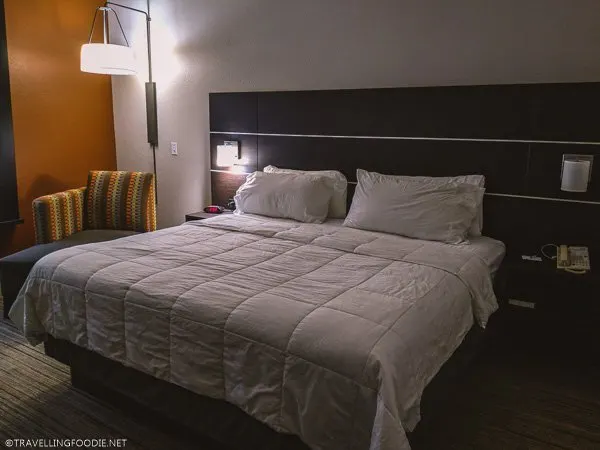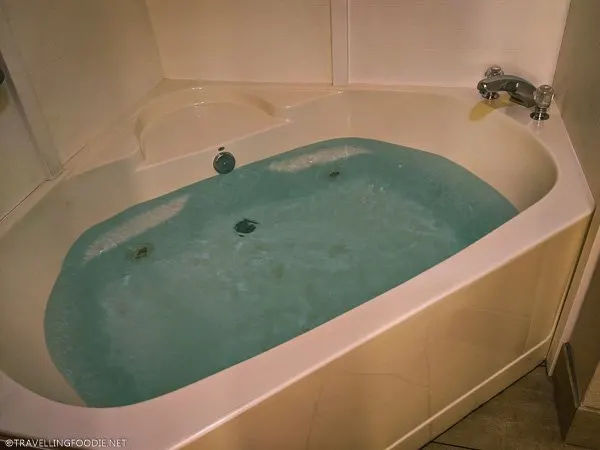 Website / Address: 5360 E Silver Springs Blvd, Silver Springs, Florida 34488
---
SKY Fine Dining
For dinner, head to SKY Fine Dining, one of the best restaurants in Ocala and Florida Trend's Golden Spoon winner 10 years in a row to date, from 2010-2019!
Located on the top floor of Holiday Inn & Suites Ocala Conference Center hotel, you can enjoy delicious Asian-inspired food with views of the city.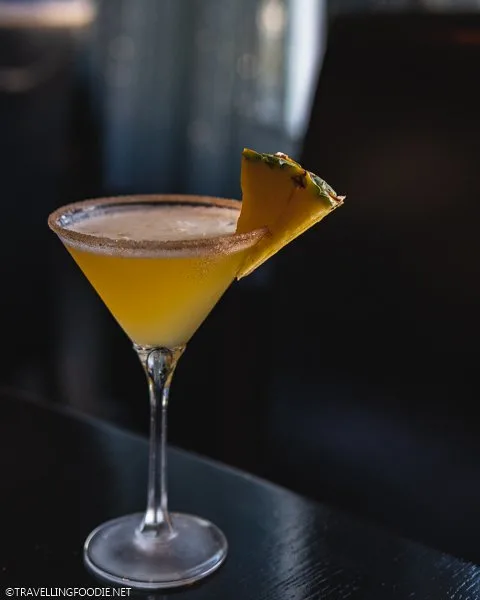 When you exit the elevator, you will be surprised with the interior of the restaurant as it is decked with Asian statues and symbols (Buddha, Chinese dragon, lucky cat, etc) in a relaxed yet intimate setting.
I can honestly say that it was the first time I've seen a Holiday Inn have a restaurant like this.
For drinks, they have a variety of specialty cocktails made in-house but also a wide selection of spirits.
I was very impressed to learn that they even carry the limited/rare whiskey selection including the discontinued Nikka Coffey Malt whiskey, which I love.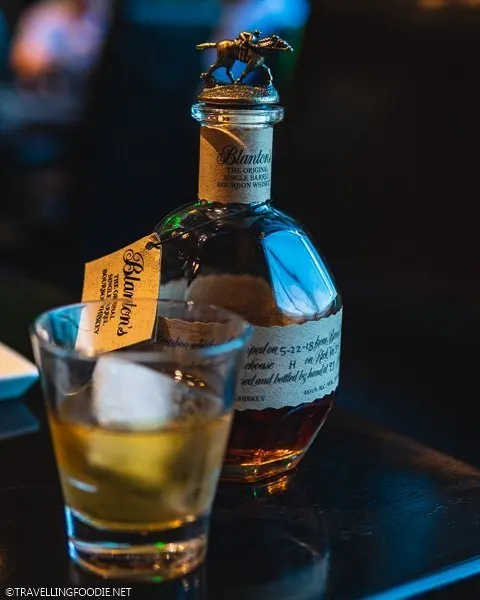 For appetizers, a safe yet delicious choice is the calamari, which had a nice light breading that doesn't take away from the squid.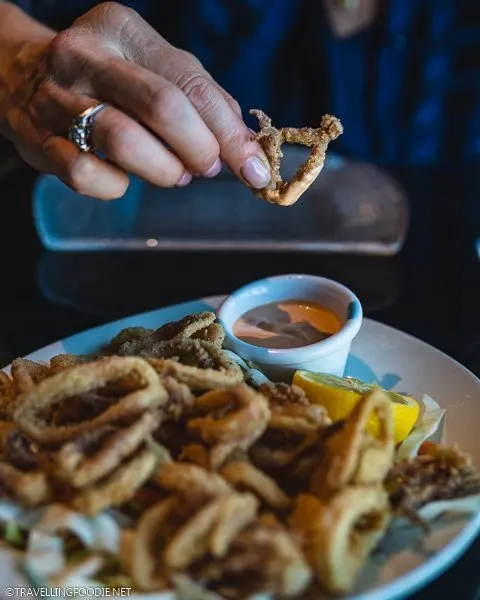 Chef Emil has done a great job incorporating Asian elements to the dishes.
I was very impressed with their tuna bruschetta as they were able to take a traditional Italian dish and make a proper Asian twist to it.
Instead of the usual olive oil and salt, they've used edamame puree and sweet soy aioli. And the common tomato topping was replaced with an Asian mango salsa.
What you get is a flavour explosion of sweet, salty, sour and umami.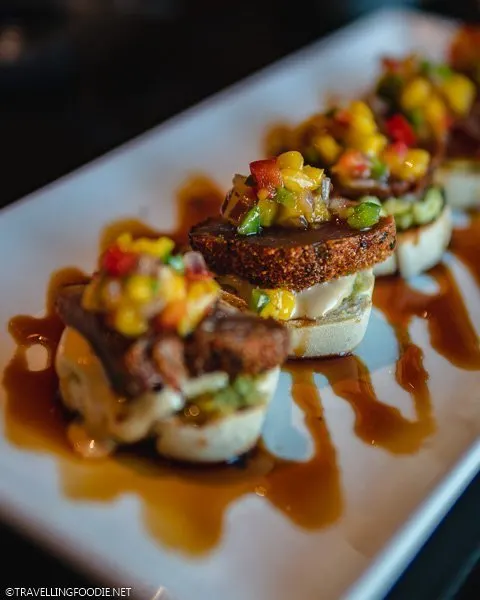 Be sure to also check out their Specials Menu which have things like Bacon Wrapper Scallops with a unique blueberry BBQ Sauce.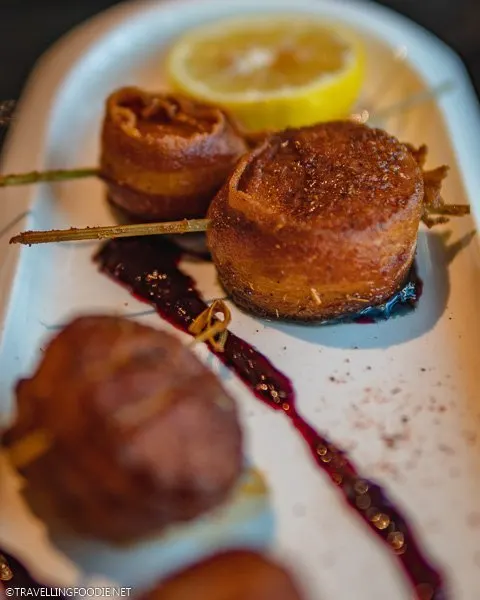 Meat lovers would enjoy their steaks using U.S. Prime Beef. I enjoyed the Chef's Cut New York Strip Steak which was perfectly cooked and came with a nice Asian twist of house specialty soy.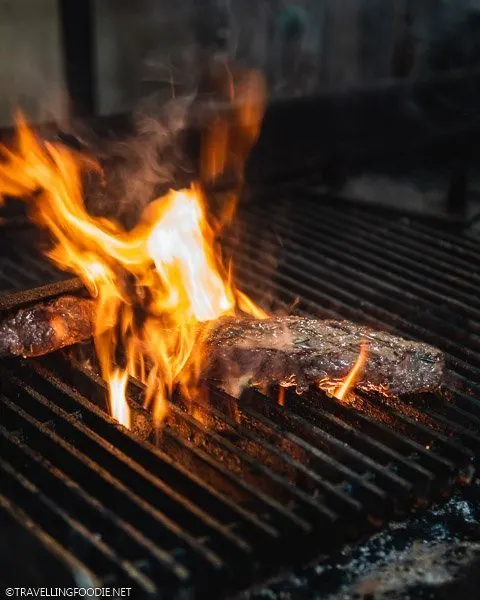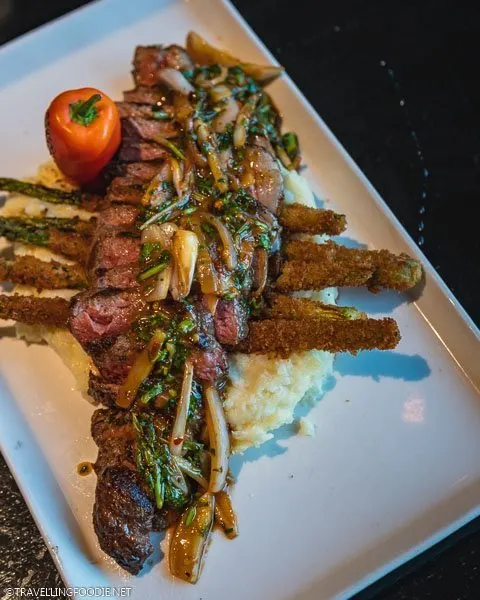 One thing about Marion County is they are known for producing blueberries so you'll fine the use of blueberries in their cuisine quite popular.
You'll definitely want to try Pan Seared Citrus Scallops, which I found to be their most creative fusion dish. Perfectly seared scallops drizzled with sweet coconut sauce.
It comes with the blueberry jasmine rice where the rice was cooked with fresh blueberry juice, which gives it that purple color.
The blueberry jasmine rice was very interesting and unique as you really taste the blueberry!
Watch how the Perfectly Seared Scallops was made plus more on YouTube.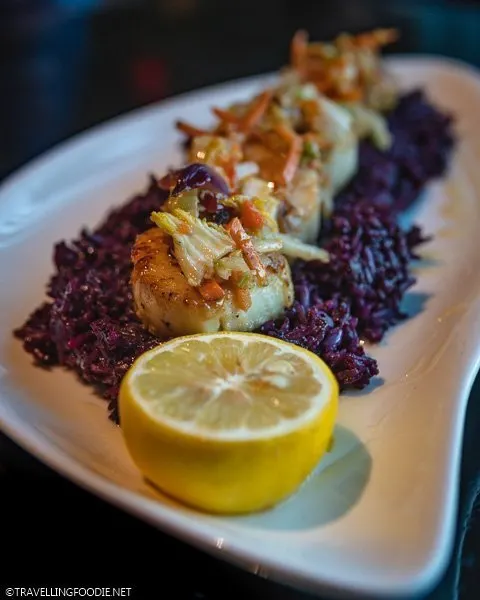 You must try the bread pudding here. I've had a lot of bread puddings, and this was the best one I've had to date. They use croissants instead of regular bread, and the result was mind-blowing!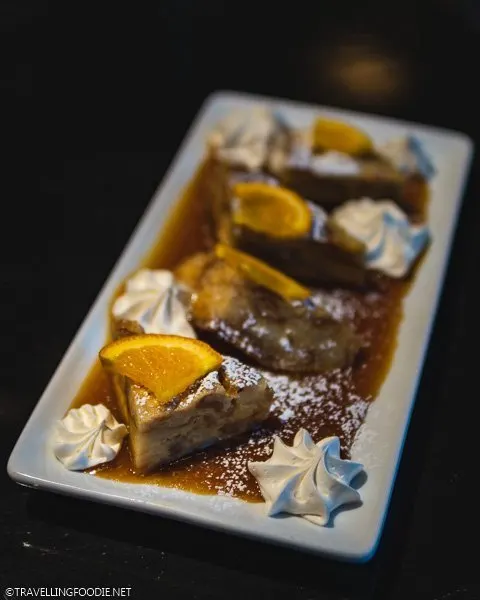 After dinner, head back to the hotel, relax on the jacuzzi hot tub and have a good sleep.
Also Read: Where To Eat in West Volusia, Florida
Website / Address: 3600 SW 38th Ave #6, Ocala, Florida 34474
---
Ocala/Marion County Day 2 Trip Itinerary
Symmetry Coffee & Crepes
Start your second day by heading to Downtown Ocala to Symmetry Coffee & Crepes, a local gourmet cafe specializing in locally roasted coffees and crepes.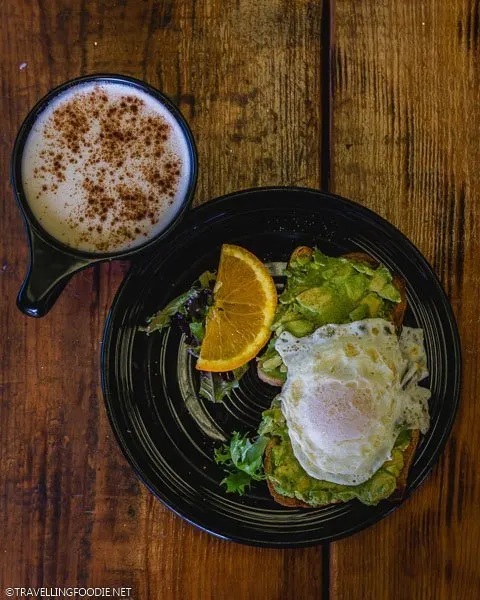 This spot is perfect for coffee lovers. They have a wide variety of beans from all over the world.
They roast their own beans – you can even see their roastery in the cafe. They use the Slayer machine for their espresso drinks.
They also have a Slow Bar with 6 different Manual Brewing Options: Chemex, V-60, Aeropress, Kalita Wave, French Press and Syphon.
You can see at the counter which beans you can choose like Agua De Dios, Yul/Papua New Guinea and Ethiopia Yirgacheffe.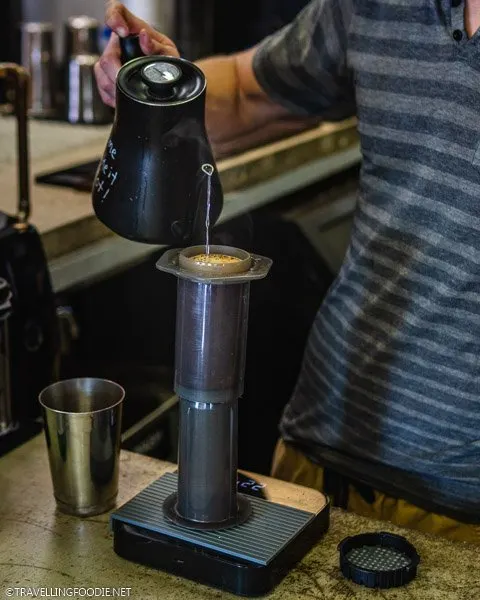 I'm glad they specialize in crepes because I prefer crepes over pancakes.
Their crepe menu is build-your-own where you choose your batter (sweet, savoury, gluten-free), toppings, drizzle and up to 5 fillings from a wide variety of vegetable, protein, fruit, egg, cheese and sweet options.
One thing to note about their sweet crepe is the texture is more on the crispy than the moist chewy. I highly recommend the crepe I built which I dub the Travelling Foodie Crepe. Let me know what you think of it!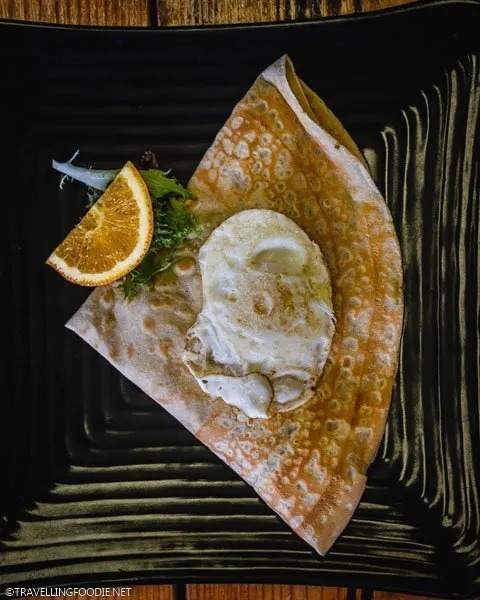 Website / Address: 108 N Magnolia Ave STE 102, Ocala, Marion County, Florida 34475
---
The Canyons Zip Line & Canopy Tours
After breakfast, take the Taste of History Tour at The Canyons Zip Line & Canopy Tours, one of Ocala's unique things to do.
Did you know? It's rare to find canyons in Florida because the state is pretty flat. But here, you'll find rocky cliffs and caves, and blue lakes surrounded by tall trees.
This 1.5-hour tour gets you on the "Mine-N-Wine" wagon to explore the The Canyons' 100-acre park while learning about the park's history, zip line and nature facts, and enjoying a tasting of local wines.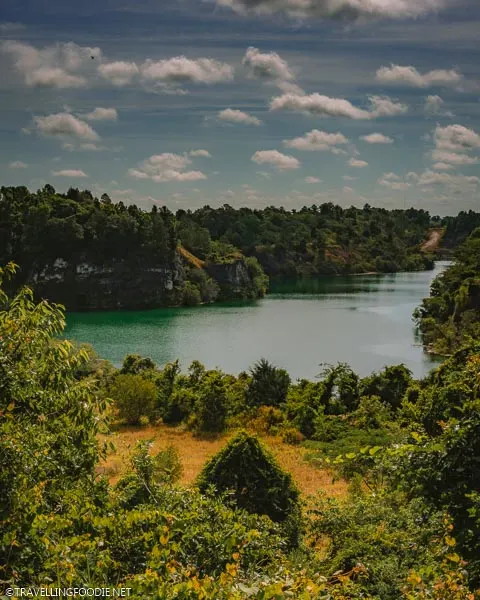 During the tour, you'll get to choose between tasting wines from Island Grove or chocolates from Peterbrooke Chocolatiers.
For the wine tasting, I got to sample four different wines: Blueberry Moscato, Kinda Dry Blueberry, Sorta Sweet Blueberry and the Sunshine State Berry Sangria. I love the use of blueberries since it is so popular in Marion County.
I've had blueberry wines in Ontario before and enjoyed it a lot. It was no different this time. I loved the Sunshine State Berry Sangria the most, and the Blueberry Moscato second. You have to try them!
The Canyons used to be a limestone quarry back in 1915 so you'll see remnants of its history during the tour.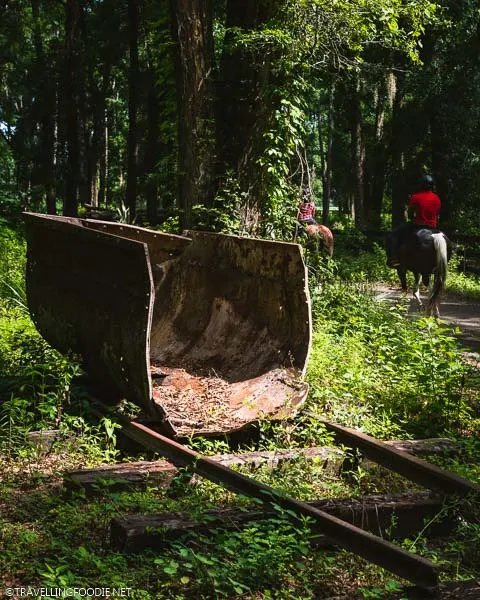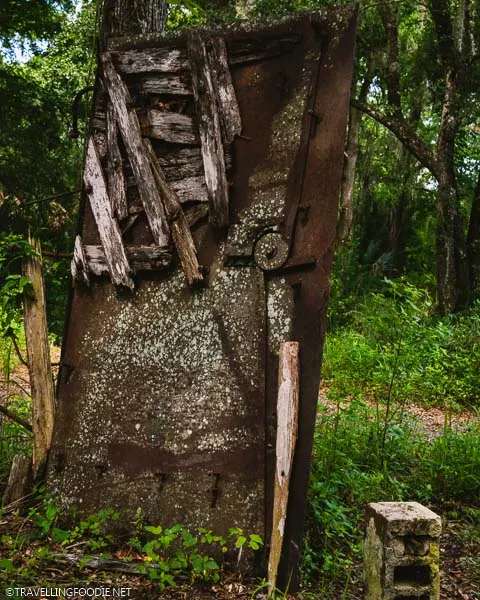 We also visited two caves. With how much is unexplored in The Canyons, the staff still uncovers places by spelunking.
One cave is unofficially called "Steven Tyler's Mouth". You can probably see why below.
Being the Horse Capital of the World, you can't not see horses. You'll get to visit a stable as part of the tour where you can pet some horses. Similarly, The Canyons offers horseback riding tours as well.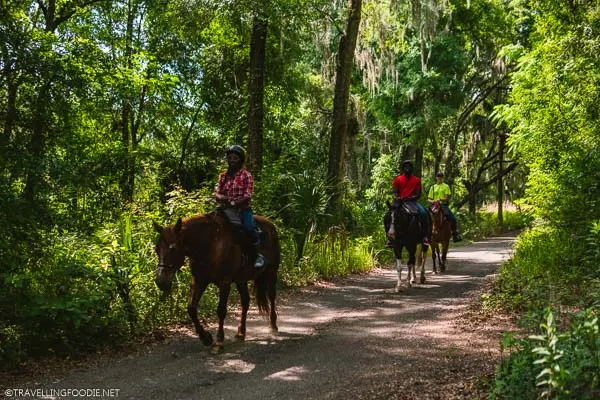 With Zip Line in its name, you won't miss seeing zip lines. In fact, The Canyons Zip Line has the fastest, the highest, and the longest zip lines in Florida!
You'll be able to see all this during the tour. Similarly, you can do a zip line tour for that adrenaline rush along The Canyons.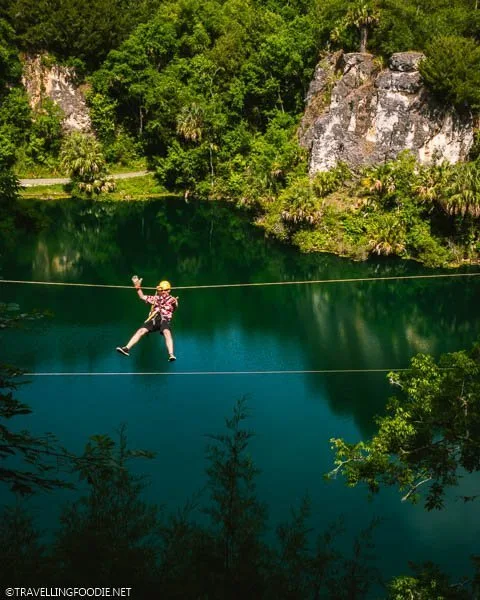 Also Read: 2 Day Trip to Conejo Valley, California
Website / Address: 8045 NW Gainesville Rd, Ocala, Florida 34475
Price: $45
---
Sayulita Taqueria
For lunch, head back to Ocala's Historic Downtown Square for Sayulita Taqueria (or "Say Taco"), a new Mexican restaurant that opened in September 2018.
Did you know? The restaurant name comes from a small surfing village, Sayulita, in Mexico.
Be prepared to wait as this place quickly became a local favourite. In fact, one local told me she ate here at least twice a week.
Sayulita Taqueria has a dining room, a bar at the back, and a nice patio outside with a trailer, which is the best area to take photos.
A staple to order in Mexican restaurants is chips, and it's usually tough to decide which dip to get. Sayulita Taqueria has got you covered with their Tres Amigos which comes with all three dips!
ALSO READ: Game Day Guacamole Recipe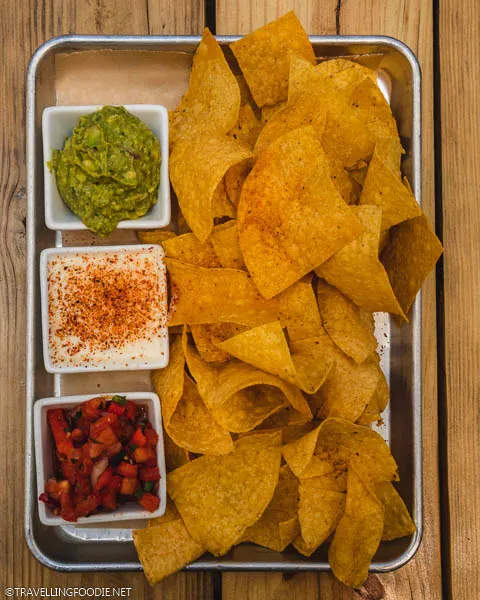 As a taqueria, you definitely have to order the tacos here which come with your choice of flour or homemade corn tortilla. They even have a taco inside a bag of Doritos!
I enjoyed the taco selection which is less traditional yet still delicious. The Avocado Taco was a delicious bite with crispy avocado and rich crema.
The Cowboy Taco was a meaty goodness of marinated steak and apple smoked bacon. Be sure to squeeze some lime further enhance the taste!
The Mahi Mahi Taco had a fresh tasting crispy mahi that goes well with the chili-lime spice. I recommend removing some of the pickled cabbage to get more out of the mahi.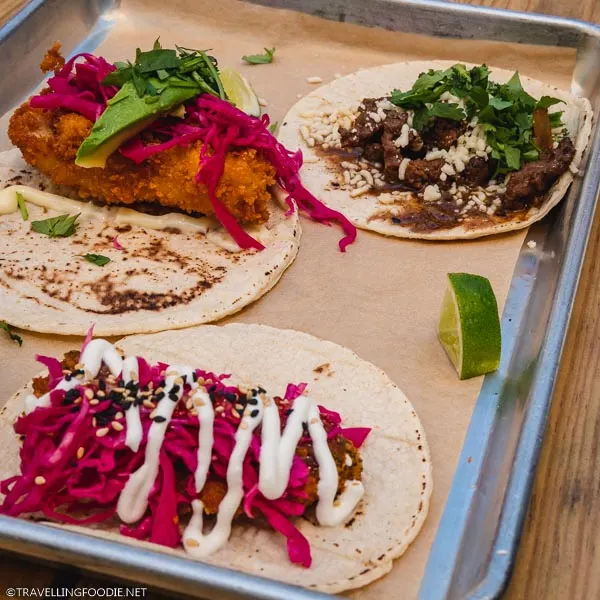 Other than tacos, they also offer salads + bowls, quesadillas and Mexican desserts.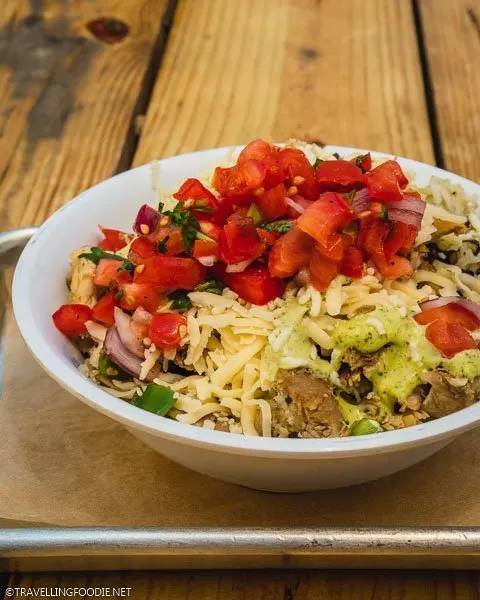 Website / Address: 2823-057-002, Ocala, Florida 34470
---
Tuscawilla Art Park
After lunch, take a stroll along Tuscawilla Art Park, a 102-year-old park that has become residence to a variety of artwork and sculpture. The City of Ocala promotes cultural arts by utilizing public spaces as exhibit spaces to artists.
The most iconic sculpture in the park is that of headless Marie and Jean sitting on a bench.
The original version of the sculpture wasn't headless but vandals struck and took off the head. Instead of hiding the sculpture from the public, it's there to remind people to take care of public art for all to enjoy.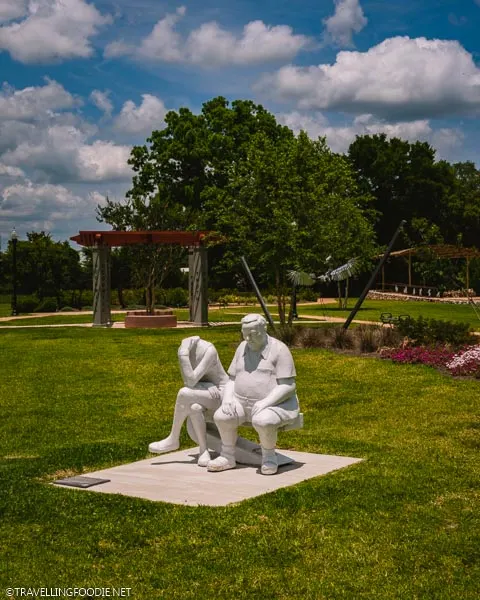 Also Read: 2 Day Trip in Daytona Beach, Florida
Address: 213 NE 5th St, Ocala, Marion County, Florida 34470
---
Appleton Museum of Art
Continue honing your artistic side by heading to Appleton Museum of Art (AMA), a 81,610 sq-ft museum that opened in 1987 as a gift from Arthur Appleton to Ocala.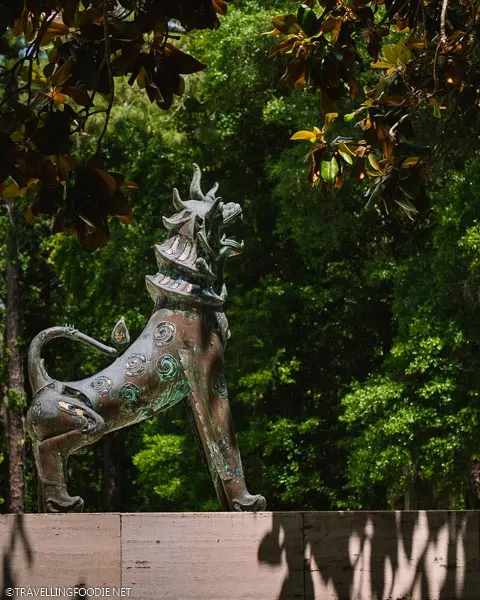 Accredited by the American Alliance of Museums in 2013, the Appleton Museum houses about 18,000 objects in permanent collections including American, Asian, African, Contemporary, European and pre-Columbian art and artifacts.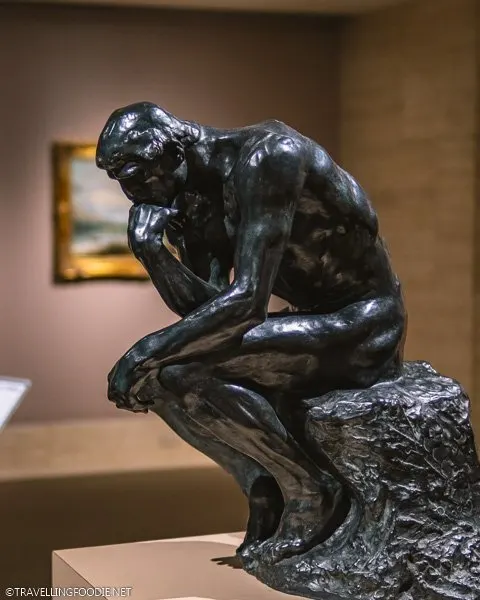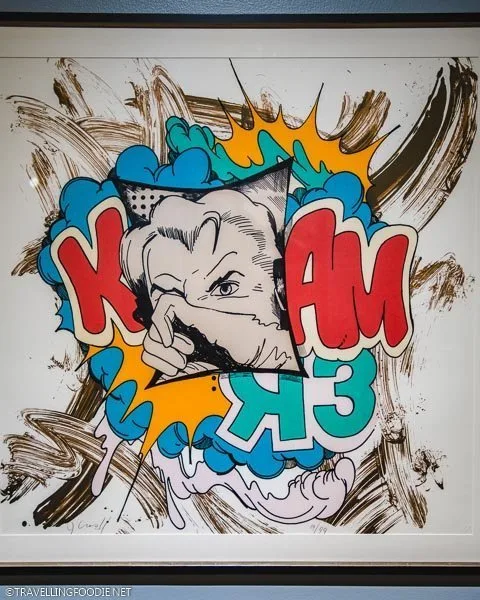 Aside from permanent collections, the museum also hosts a series of travelling exhibits curated by Patricia Tomlinson, Appleton Museum's Curator of Exhibitions.
During my visit, the current exhibit was Familiar Beauty: Drawings by Vicki Jones. Vicki Jones is a local Central Florida artist specializing in graphite pencil drawings.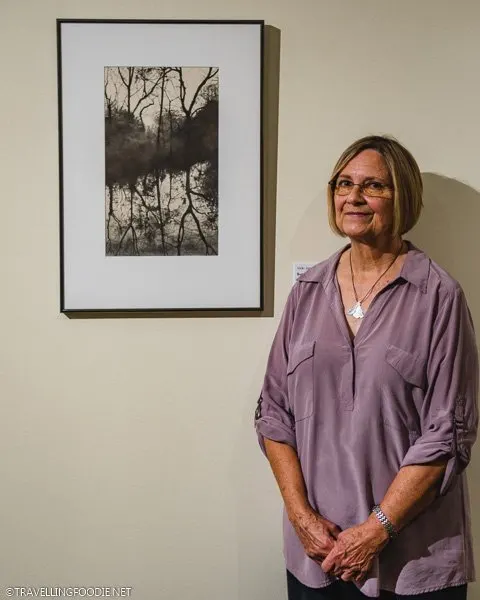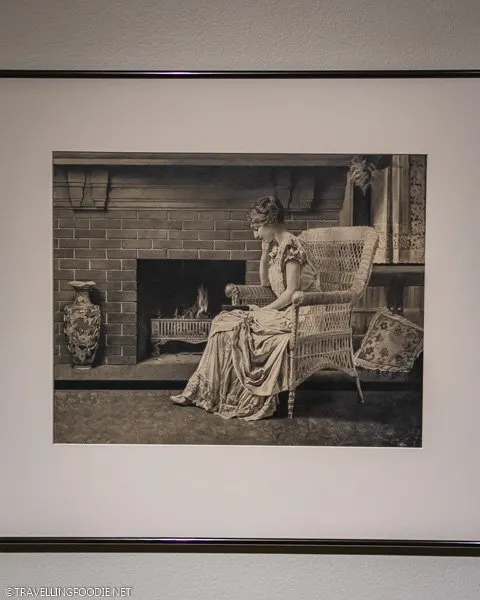 Website / Address: 4333 E Silver Springs Blvd, Ocala, Florida 34470
---
La Cuisine French Restaurant
End your trip by having a meal at another one of Ocala's best restaurants, La Cuisine, in historic downtown, opened by husband-and-wife team Patrice and Elodie Perron.
Did you know? Executive Chef Patrice was born and raised in Lyon where he worked under the direct tutelage of Chef Josef Viola at Daniel & Denise.
La Cuisine has been Florida Trend's Golden Spoon winner for 9 years to date, from 2011-2019. It's clear why, once you dine here – authentic French food made perfectly in-house with traditional techniques, fresh produce and ingredients.
Let's start with this seared foie gras which was mouth-wateringly good. I love when restaurants place some sort of carb under the foie gras to soak up the fatty goodness.
A signature dish at La Cuisine is the Grouper Meuniere, with its fresh tasting grouper with a soft crispy bite. The simple lemon butter sauce helped highlight the grouper even further.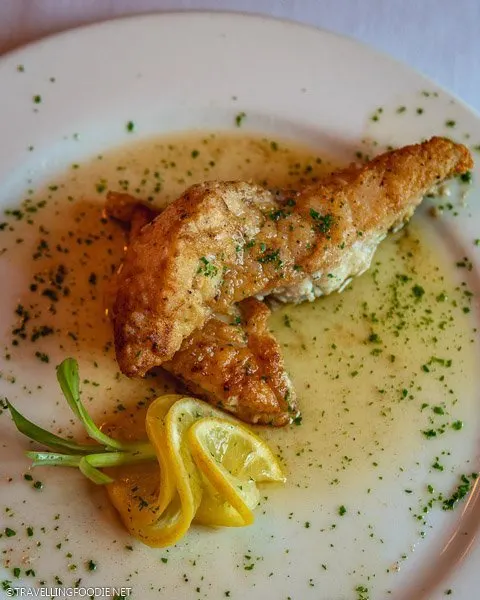 The rack of lamb was perfectly cooked so it's juicy and tears of the bone.
It was so good as-is with the herb and dijon mustard crust that I honestly didn't use much of the demi glace sauce for it. What I did instead what use the sauce for the white truffle mashed potato that came with it.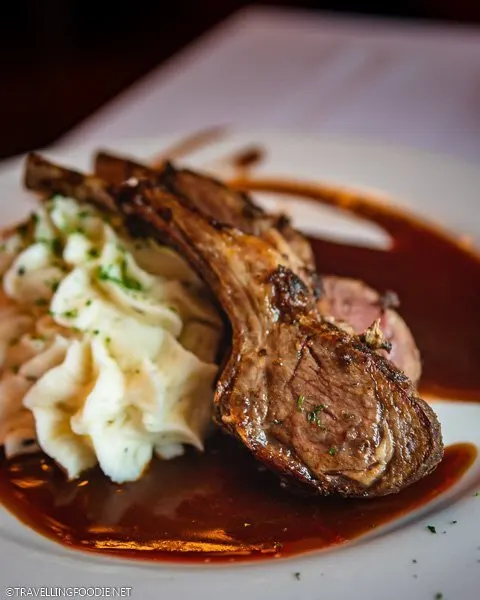 Website / Address: 48 SW 1st Ave, Ocala, Florida 34471
---
MAP: 2 Days in Ocala/Marion County
Here's a map of all the places to eat, play, stay for a 2 day trip in Ocala/Marion County, Florida covered in this travel guide.
---
Hope this two-day travel guide to Ocala/Marion County gives you an idea on things to do and where to eat and stay in Ocala, Florida!
Which places should I visit next time I'm back? Let me know in the comments below, or message me on Instagram, @TravellingFoodie!
---
You can learn more about Visit Florida thru their website, or find them in Facebook, Twitter and Instagram.