Chinched Bistro offers a creative dining experience with a focus on hand crafted gourmet food prepared with traditional preservation techniques, sustainable methods and whole animal butchery. Attention to detail, casual atmosphere, thoughtful wine and drink lists and creative menu offerings are prepared and executed by a very dedicated team at Chinched.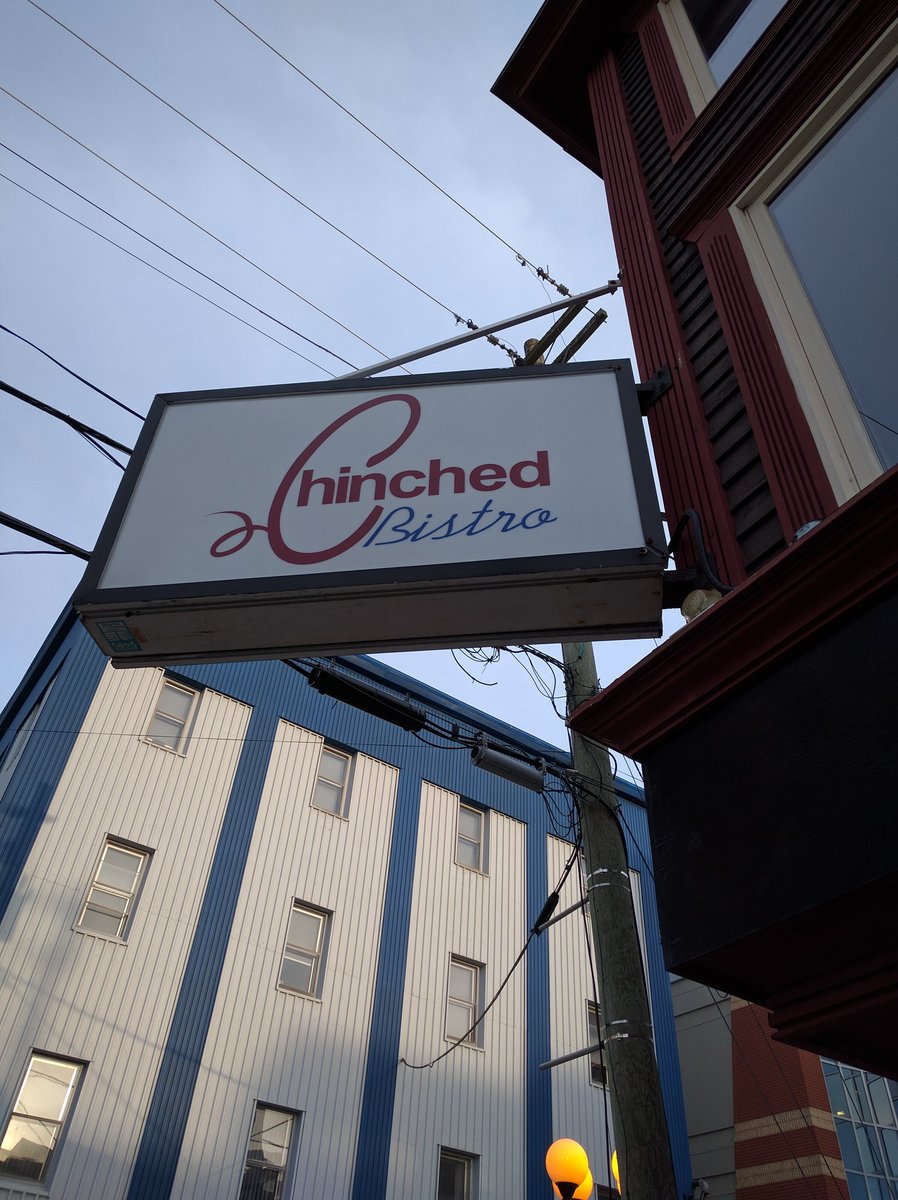 Using traditional methods as inspiration Chef/Owners Shaun Hussey and Michelle LeBlanc along with their amazing team create a unique menu and "gourmet casual" dining experience.
I had the pleasure of meeting both of them and seeing their passion for what they do – such a great duo to be running Chinched Bistro! Aside from being the Pastry Chef, Michelle is also such a great host making sure to check up on the customers to make sure they are happy and well attended to.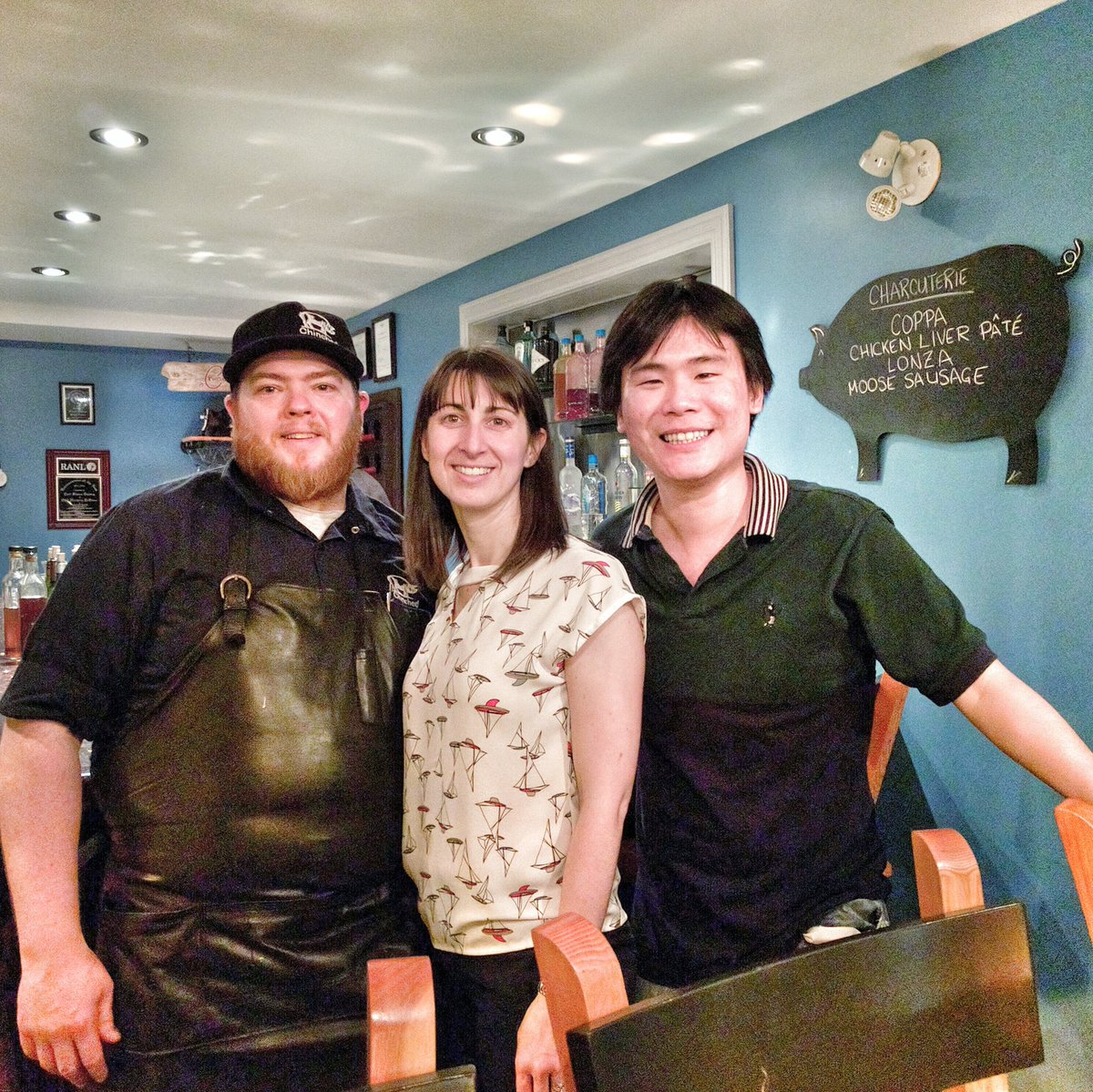 DRINKS
1) Newfie Twist ($12) – Infused Partridgeberry Vodka, Triple Sec, Cranberry, Fresh Lime
– This is one of their most popular drinks because Partridgeberry is a specific fruit that can only be found in Newfoundland and Labrador and Cape Breton.
Love the cocktails here because they are strong. For this particular drink, I found the cranberry to have taken over the drink.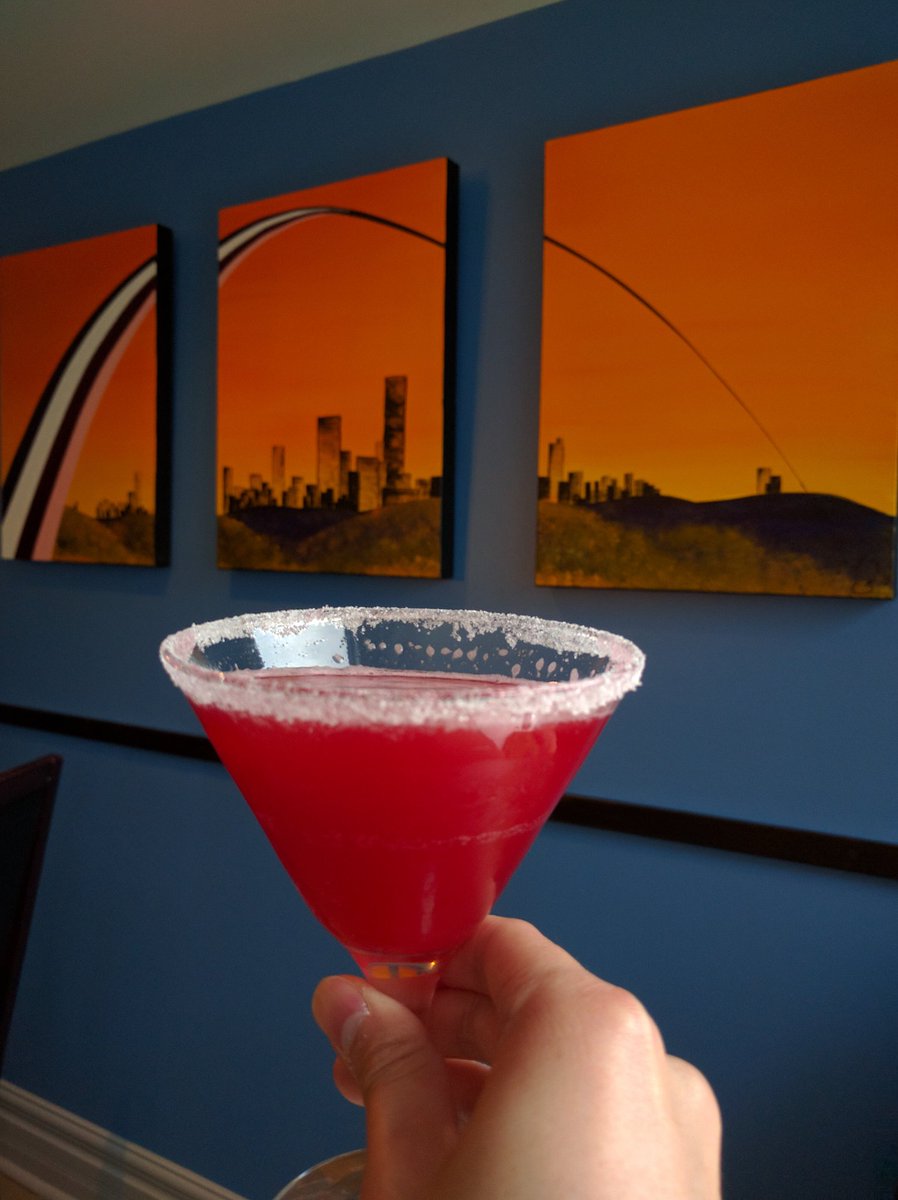 2) Limoncello Drop ($12) – House Infused Limoncello, Bacardi Limon, Fresh Lemon
– This was such a refreshing drink. Takes me back to Limoncello drinks that I've had in Naples, Italy.
DINNER
1) Combo Charcuterie board ($14/28/54)- Five Brother's Mozzarella, Five Brother's 1 year old Cheddar, house cured Coppa, Prosciutto and Soppressata. Including: house made mustard, apricot and pear compote and house made pickles, crackers and marinated olives
Love love love the mix of cheese and meat here. Mix and match the cheese along with various garnishes to get different flavour profiles in this board. This is the best Charcuterie board in the city due to its range of selection of cheese and meat. Also, they use Five Brother Artisan Cheese which is the only manufacturer of cheese in Newfoundland and Labrador.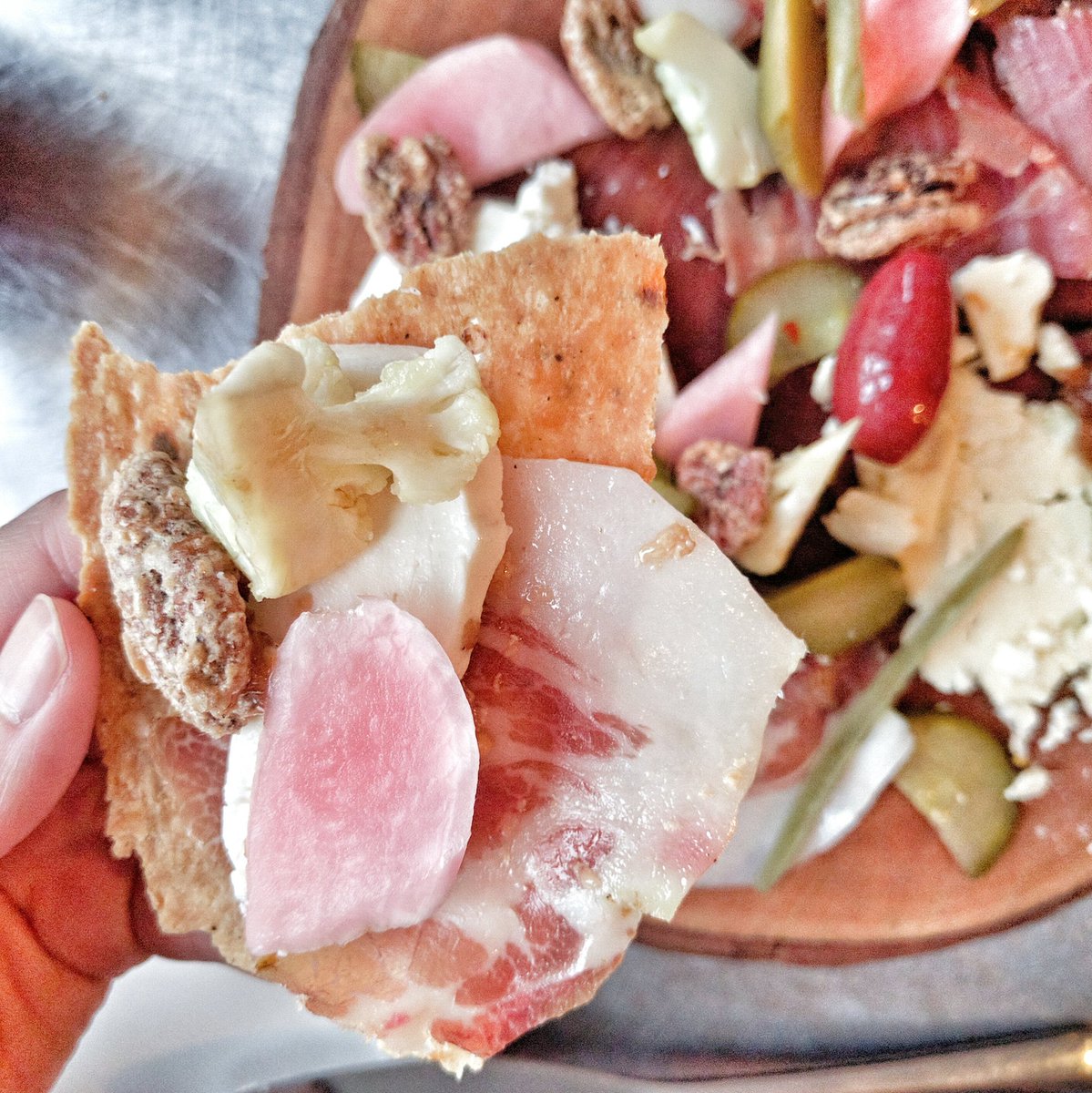 2) Baked PEI oysters ($3/pc) – Baked with Parmesan and Bacon
– These were baked well, but the overall taste was salty. I barely tasted the oyster anymore because of the saltiness from bacon and parmesan.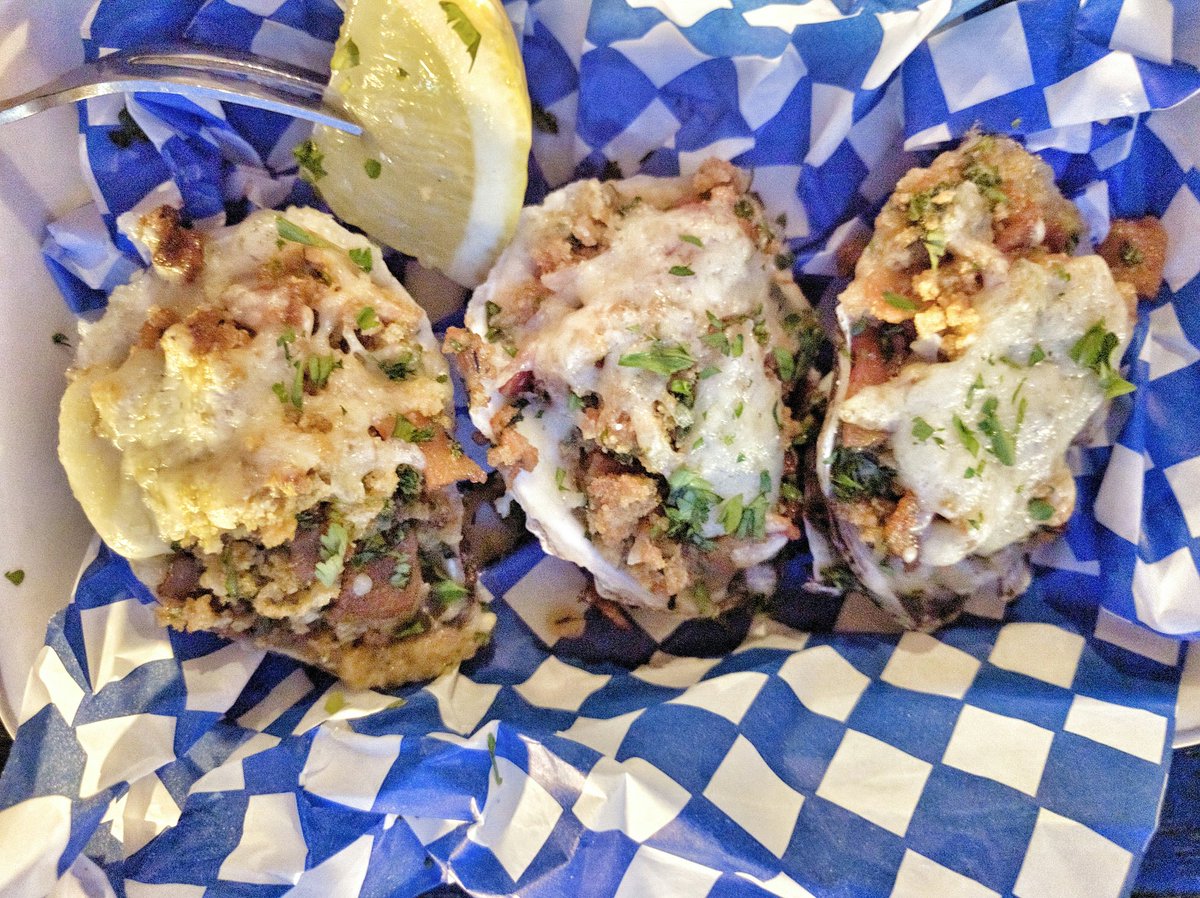 3) Buffalo Pig Ears ($10)
– Omg! These were so addicting! So crunchy with a spicy and tangy flavour from the Buffalo sauce! Perfect with beer! Reminds me of what we eat in the Philippines called Sisig.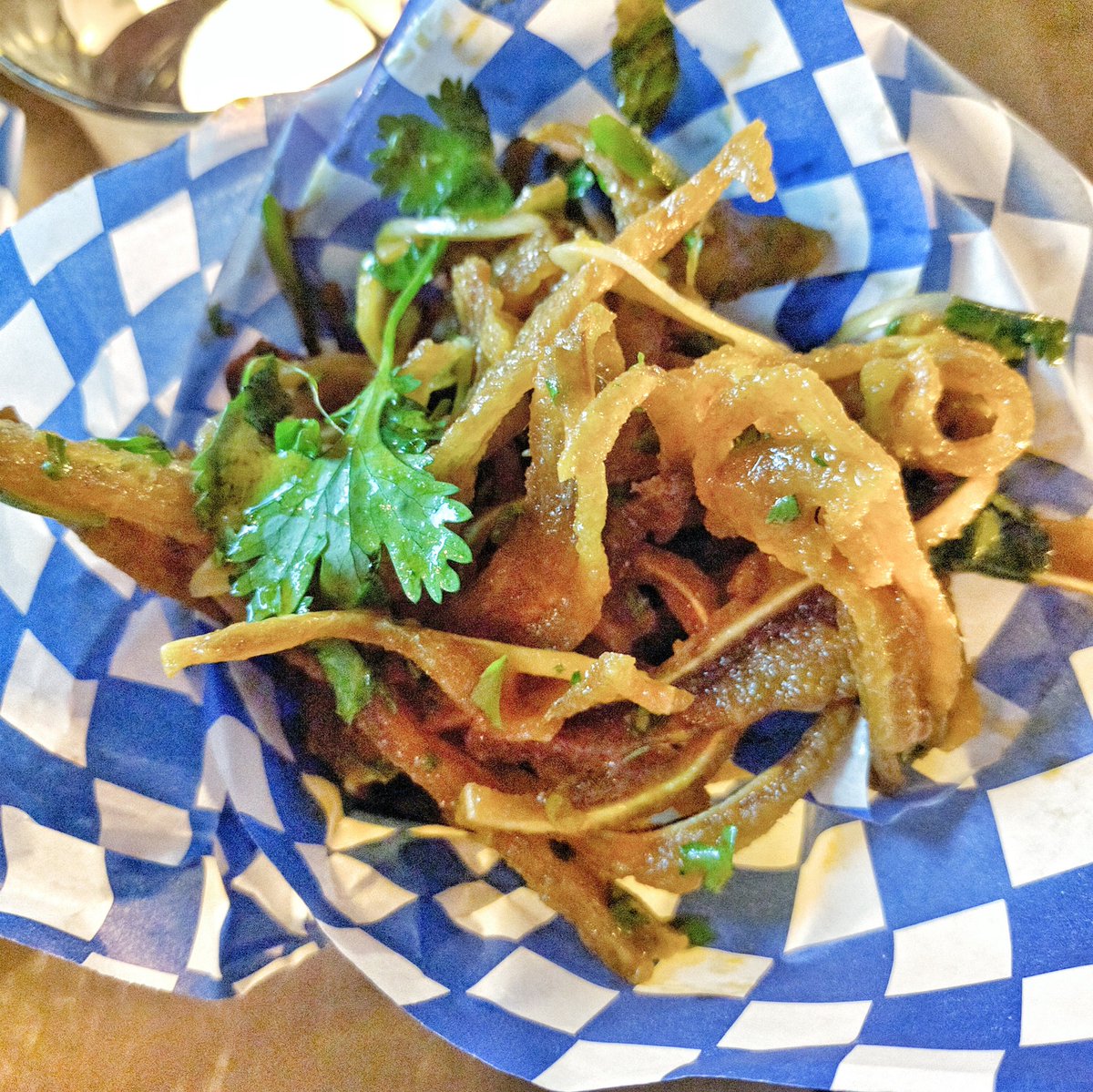 4) Lobster Cavatelli ($15/30) – Local Lobsters, English Peas, Black Pepper, Mascarpone
– First time having Cavatelli. They make their pasta homemade and these were just perfectly al dente. Lots of lobster chunks on this pasta which I really love. The creamy sauce went well to enhance the lobster. The bite reminded me of gnocchi. It can be quite heavy so I recommend sharing this dish because Sharing Is Caring 🙂
5) Pan Fried Cod ($23) – Lobster Nage, O'Leva Olive Oil
– This was so simply yet so perfect. The cod was perfectly pan-fried – the texture was tender but the outside was crunchy. The cod doesn't fall apart as you cut into them. I LOVE the lobster nage. It went so well with the cod to add an enhanced flavour to it, without overpowering the cod.
6) Cannellini Beans ($6) – Parmigiano broth
– First time having this kind of soup. I found it very interesting how, though it uses cheese, the texture is not creamy like melted cheese but still a clear based soup. I found the broth a little salty, but in a good way since it's Parmigiano salty, and not salt salty. This was very interesting indeed.
7) House-made Pavlova – Newfoundland wild berries, whipped cream, Michelle's granola
– OMG this was so addictingly good! I thought I was full from the dinner already but I wanted more of this. It was like eating fluffy clouds! You get the chewiness and sweetness of the merangue with the sourness of the berries and the crunchiness of the nuts. Oh so perfect!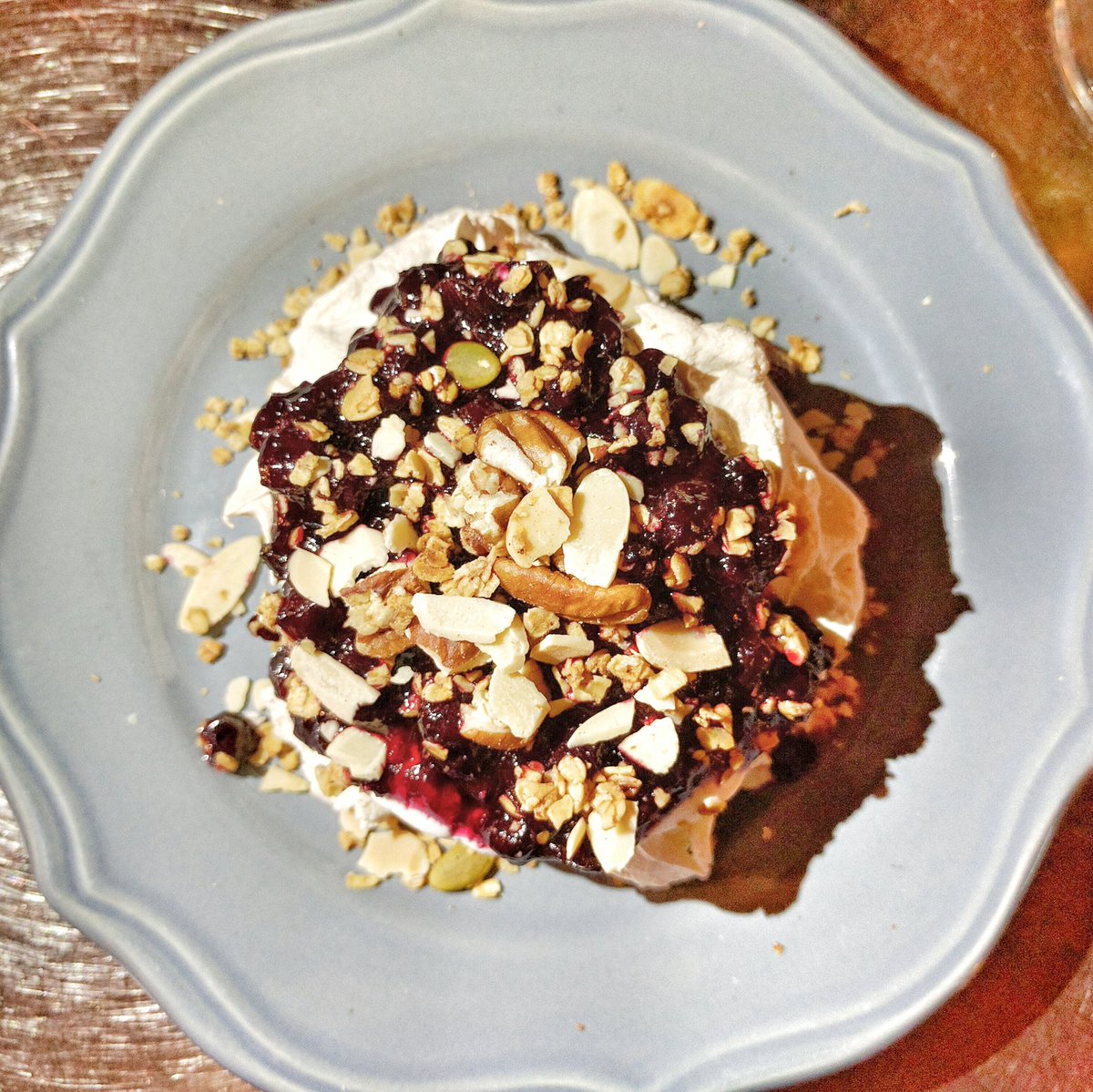 ---
Chinched Bistro
Address: 7 Queen Street, St. John's, Newfoundland and Labrador
---
Disclaimer:
Although this was a complimentary tasting with Chinched Bistro, the opinions expressed here represent my own and not those of the restaurant.