Scaddabush Scarborough opened recently in July 2016. I was invited to a media dinner event at this brand new location of SCADDABUSH on August 3rd at 7pm for a family-style meal prepared by Executive Chef, Steve Silvestro. It is located across from Scarborough Town Centre (580 Progress Ave) right beside Jack Astor's.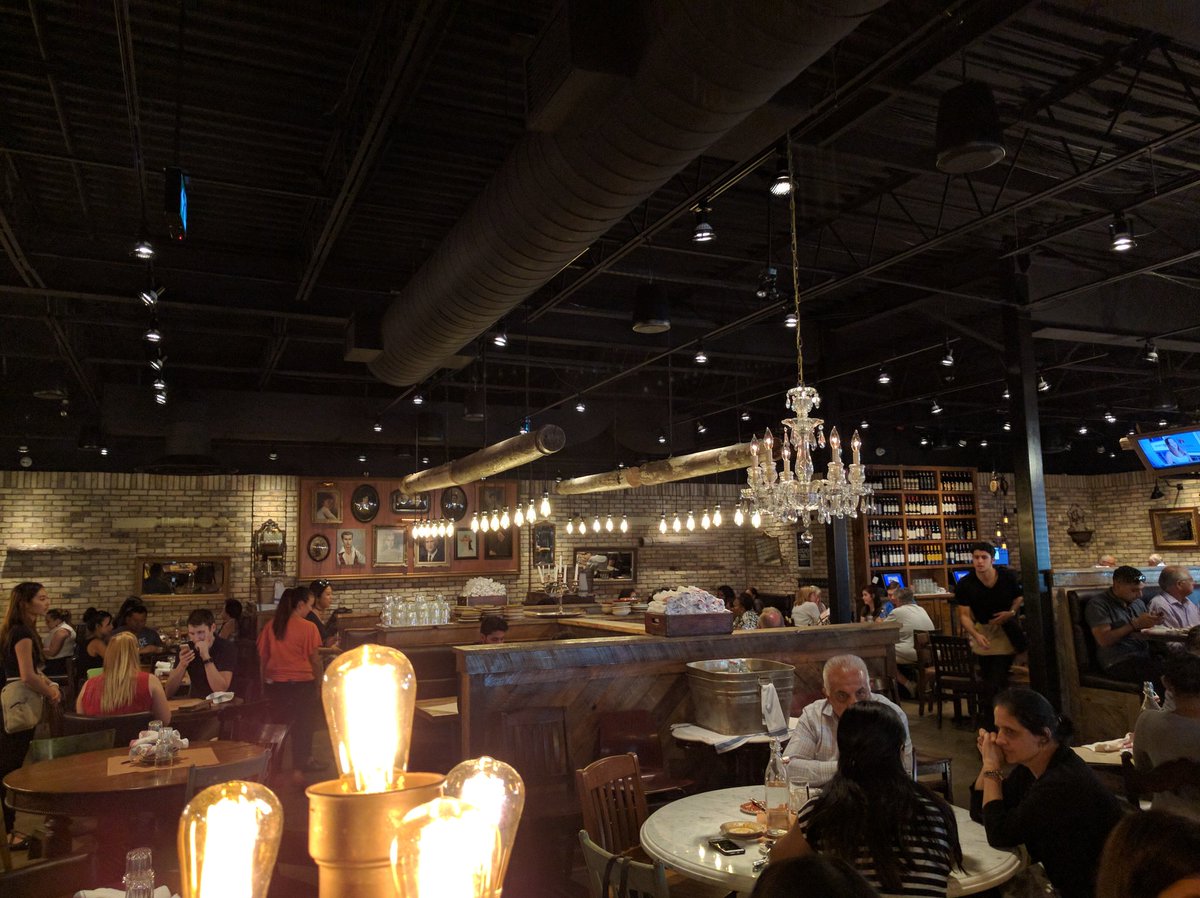 The interior of Scaddabush Scarborough is quite charming and cozy. It reminds me of a huge rustic cottage with its dimly lit chandeliers, family style tables and fancy candle light holders. We were a small group of five food bloggers in total, and were also joined by volunteers from the Bluffs Food Bank, the charity that's supported by sales of the home-made "Charity Bread" at this location. We all sat together at the long family style table.
This place also has a Mozzarella Bar for people who want to watch and learn how fresh mozzarella is made, or just want to see some #cheeseporn.
For our first round, we shared the following items:
1. 3-Cheese Charity Bread – Topped with asiago, provolone and mozzarella
2. Spicy Charity Bread – With fresh red chillies and hot banana peppers
3. Naked Fresh Mozzarella – With extra-virgin olive oil, focaccia crostini, San Marzano tomato jam, sea salt
4. Bomba Burrata – Infused with cream, spicy roasted tomato and chili ragu, fresh basil, double-smoked bacon, extra virgin olive oil, chili flakes, foccaccia crostini
5. Regular Burrata – Infused with honey and truffle cream, focaccia crostini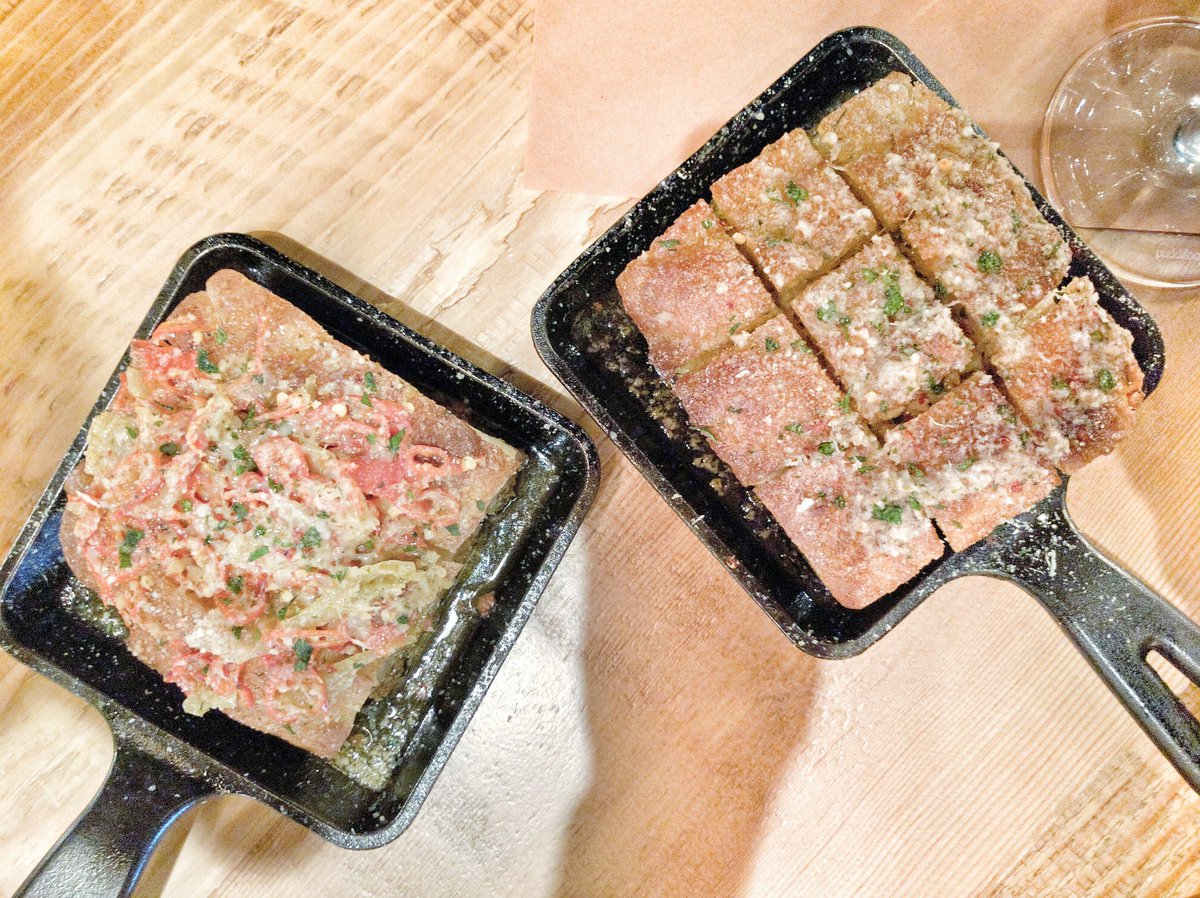 For the Charity Bread, my favorite was the 3-Cheese Charity Bread since I'm a big lover of cheese. It came on a sizzling pan and the warm cheese was just so good with the bread.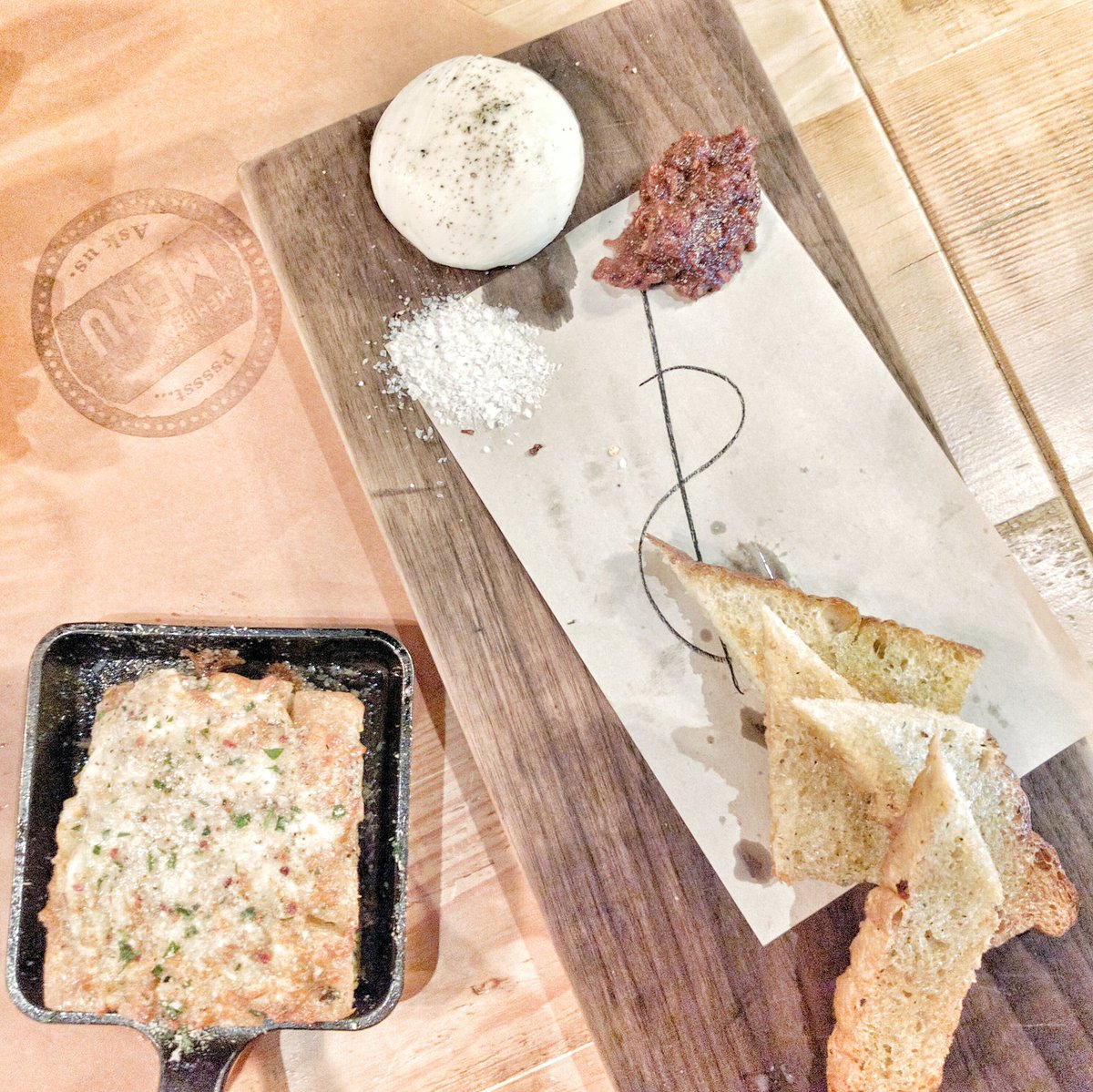 Of course we had to try their super popular Fresh Mozzarella! Between the Burrata and Mozzarella, I still stick to the Naked Mozzarella as my favorite. For me, nothing beats the simple fresh mozzarella with sea salt and jam. It's just perfect! On a side note, their fresh mozzarella is made-to-order between 5pm and 11pm.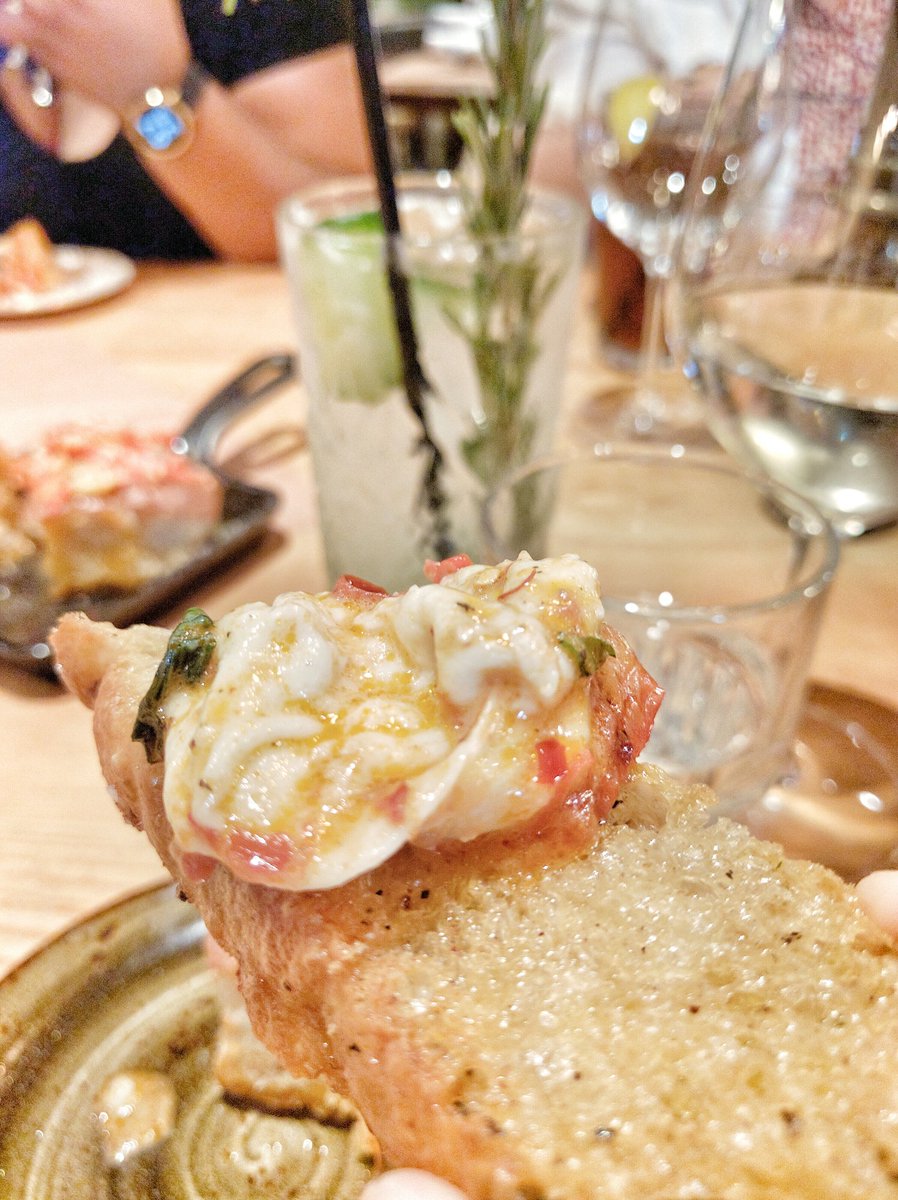 Appetizers for Round 2:
1. Regular Meatball – 1/2 lb meatballs are made with fresh Certified Angus Beef ® ground chuck, ricotta cheese and parsley, marinated with garlic, black pepper, and porcini mushrooms.
2. Stuffed Meatball – Regular Meatball stuffed with Mozzarella and Pepperoni
3. Caprese Salad – Fresh mozzarella, Campari tomatoes, baby arugula, herb oil, basil
One of the items they're known for is their Signature Meatballs. They are huge – the same size as a baseball! I prefer the stuffed meatball over the regular one since I really love cheese so the addition of the mozzarella, which is melted inside, was just amazing!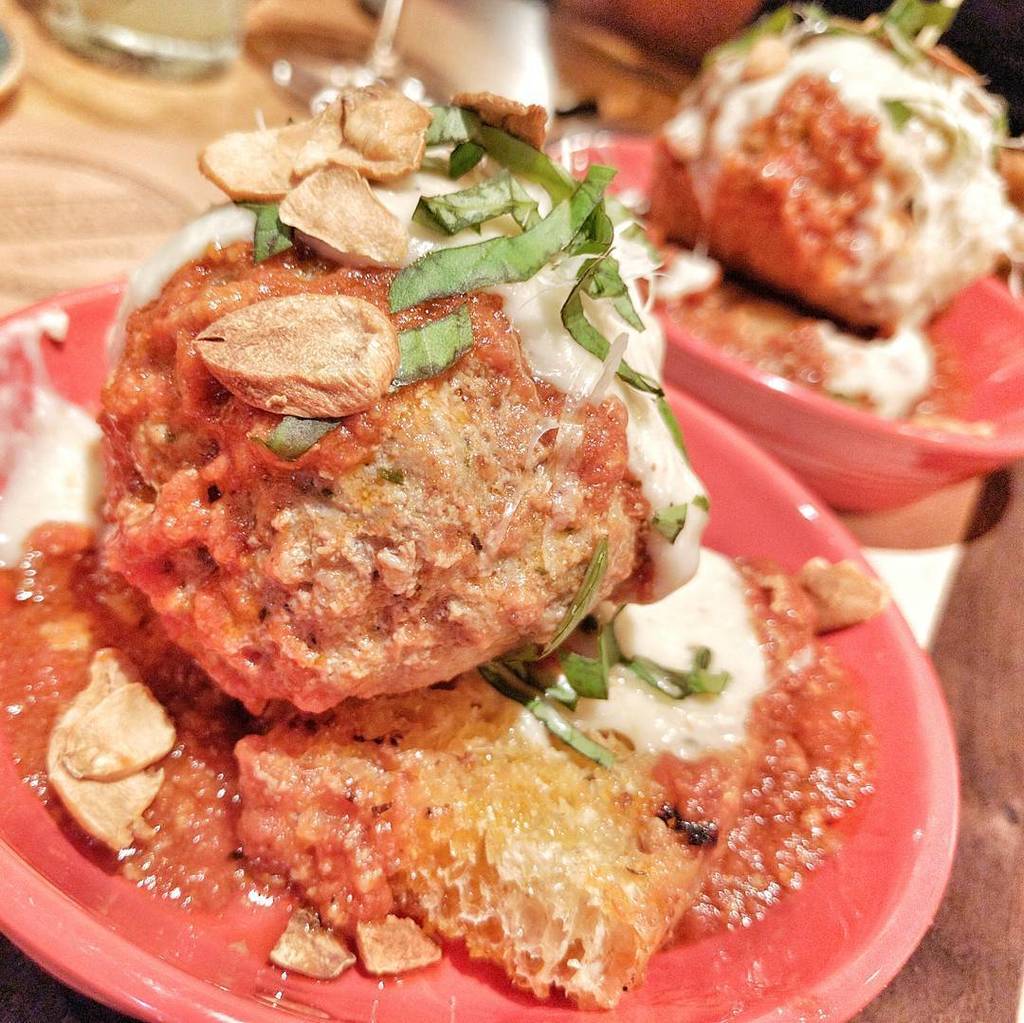 Pizzas for Round 3:
1. Smoked Bacon & Egg Pizza – Double-smoked bacon, mushrooms, freshly cracked egg, stracciatella, chilli oil, mozzarella, caramelized onions, chilies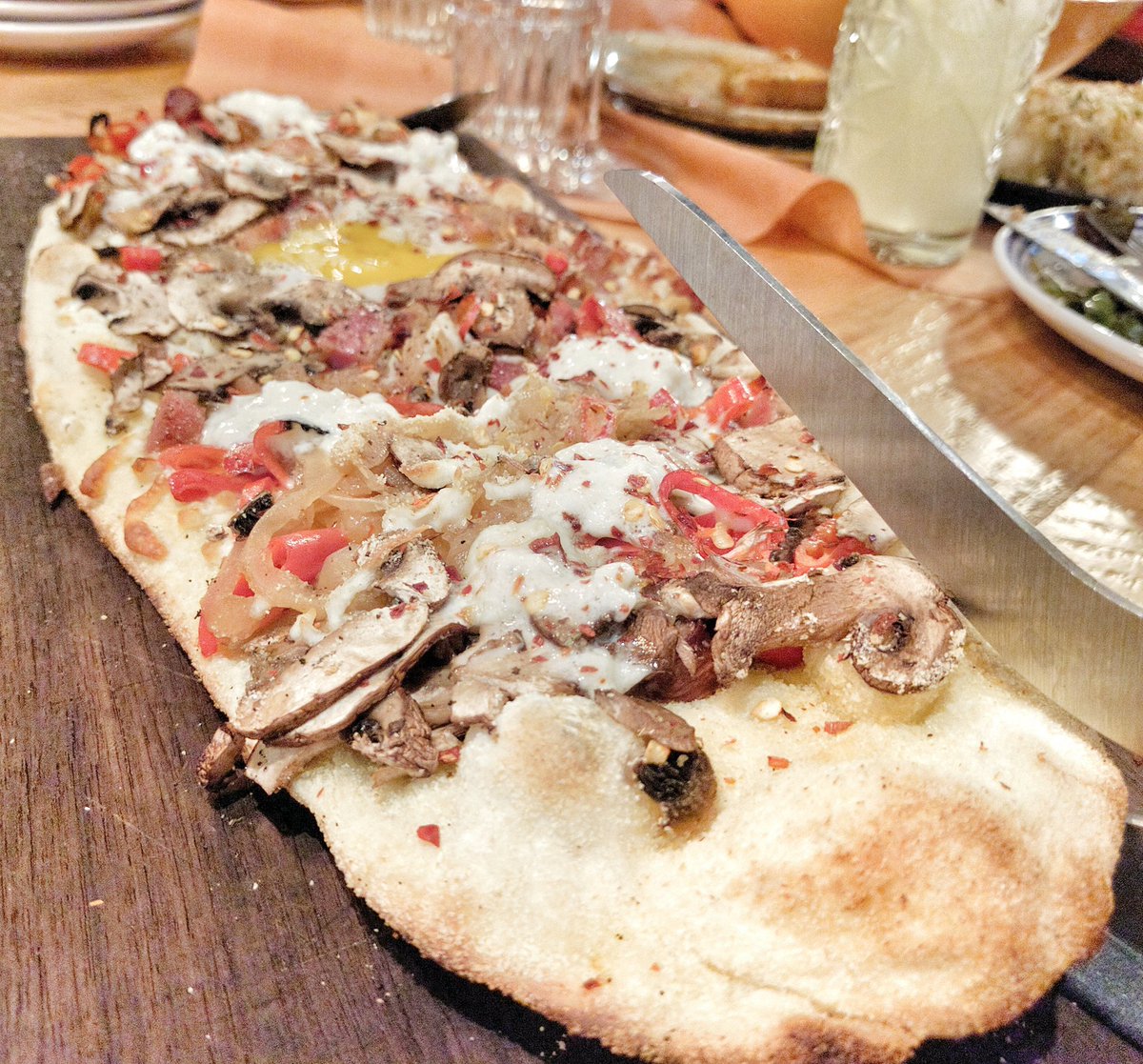 2. Sophia Pizza – Marinated chicken, goat cheese, roasted red peppers, caramelized onions, mozzarella, San Marzano tomato sauce, fresh basil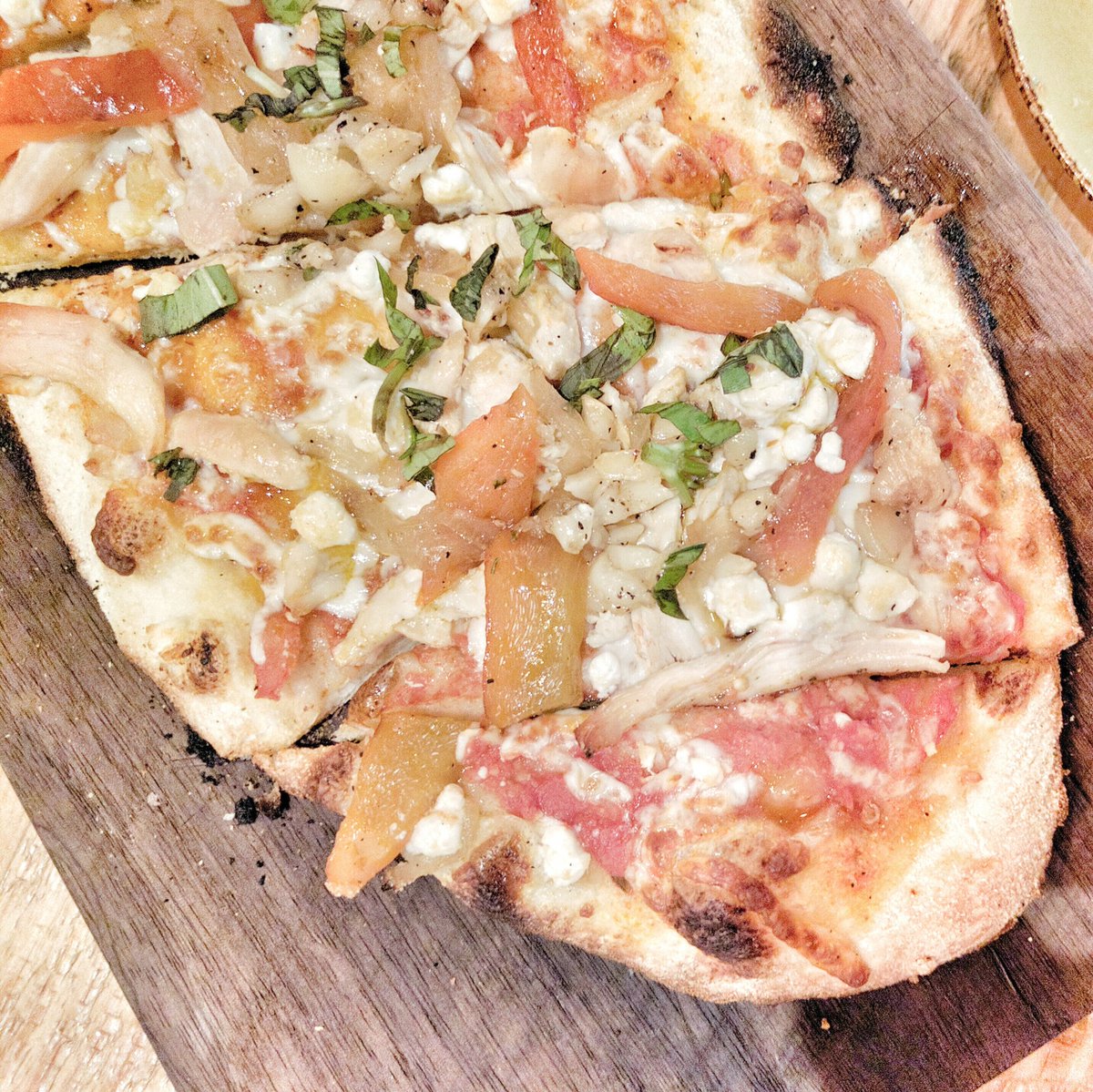 I really loved the Smoked Bacon & Egg as I like evertyhing they put in it! There is also an added playfulness of breaking the egg and spreading it around the pizza. Always enjoyed that!
Pastas for Round 4:
1. Pesto Pollo Fettuccine – Sautéed chicken, baby spinach, semi sun-dried tomatoes, basil pesto cream sauce
2. Lobster Spaghetti – Lobster spicy tomato cream sauce, roasted tomatoes, roasted peppers, arugula, poor man's Parmesan
3. Zucca Ravioli – Butternut squash ravioli, grated Grana Padano cheese, hazelnut butter cream sauce, fried sage, poor man's Parmesan
Their pastas are made in-house daily. There was something I really liked on each of them. Overall, my favorite was the Zucca Ravioli. The Butternut squash was just amazing with the aldente ravioli. I really liked the huge meaty chunks of lobster in the Lobster Spaghetti, but prefer the basil pesto cream sauce fettuccine than the tomato cream sauce spaghetti.
Desserts for Round 5:
1. Zeppole – Deep fried sweet dough, dusted with citrus sugar, served with chocolate hazelnut sauce for dipping
2. Tiramisu – Lady fingers, sweet marsala, espresso, mascarpone cream, cocoa
3. Cheesecake – Mascarpone, Amaretto, hazelnut crust, mixed berry compote
I really liked the Tiramisu and I belive it was a consensus among the bloggers. However, the Cheesecake had an interesting twist. Initially, I wondered why they would serve that as there's nothing Italian about Cheesecake. But what I found is they added Amaretto to it which really gave a nice and unique taste!
For drinks, I tried their non-alcoholic beverage: Lemon Rosemary Soda – Fresh lemon, rosemary, cardamom, soda.
It was highly refreshing! Really enjoyed the drink.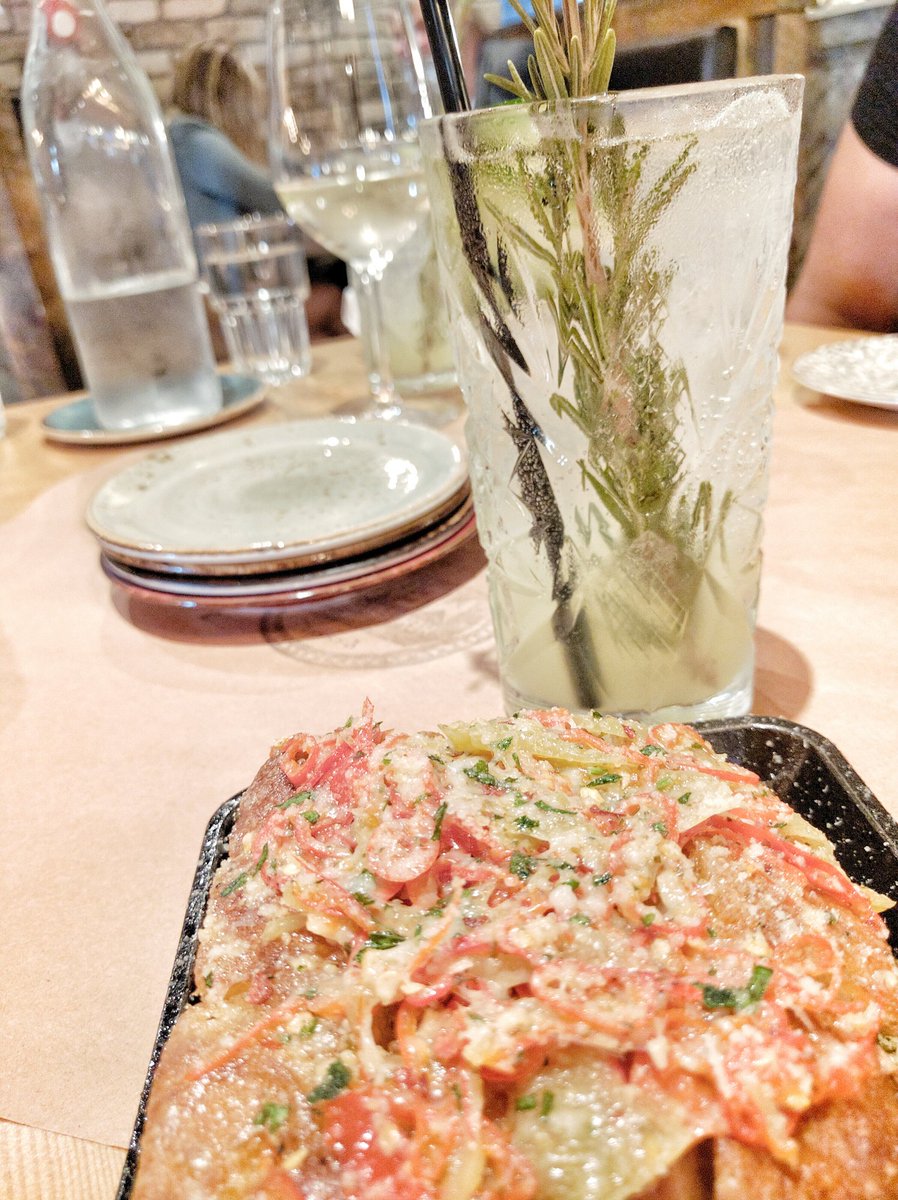 During the night, there was a social media contest going on for the dinner. Whoever posted in social media (Twitter, Instagram or Facebook) during the event and got the most engagement/visibility wins. Guess who won? Me! 🙂 I didn't know the prize when it started, but it ended up to be a $50 Scaddabush Giftcard. Yay!
When dinner ended, everyone got a gift bag which included: a pizza scissor, a beer mug, and a 25% off coupon for your next visit (which will be great with the giftcard I won!)
I've been to Scaddabush in downtown before. And though I wouldn't say it's completely traditional Italian, I still enjoyed it overall for what it tries to accomplish. They do have their merits and they have things that you won't normally find in Italian Restaurants like the fresh mozzarella and baseball-size meatball. So I recommend sticking to those you normally won't find in traditional restaurants.
---
RESTAURANT:
Scaddabush Scarborough
580 Progress Ave, Scarborough, ON
Disclaimer: Although the food was complimentary, the opinions expressed here represent my own and not those of the company's.