I went today for lunch since the SushiBurri Food Truck was right outside my office at Roy Thompson Hall, and I was in the mood for sushi burrito. At 12:05PM, there was not much line up – I was 4th in line. It's either the sushi burrito hype is dying down, or people have tried it and have the same experience as me.
I got the Full Size Sushi Special (Tuna, White Tuna, Salmon) for $16 which is essentially 2x of their $10 half portion. This is very pricey considering other popular places charge $13. First thing to notice is the size is not consistent. One of my half is bigger than the other. The burrito looks like it has a good share of fish, and it also looks pretty so I was very excited.
I went to the food court just below Roy Thompson Hall so I can eat better and take some photos as well. The nightmare started there:
– Overall taste was bland
– Seaweed was soggy
– Seaweed didn't fully wrap around the entire burrito so it falls apart as I am just a few bites in
– It's so watery! As I grab a half, stuff started leaking – I don't know what it is! I haven't even put soy sauce yet. This is scary as it can mean that it's frozen fish that was recently thawed. Video of leaking Sushi Burrito
I have yet to understand what's good about this sushi burrito fad. Why can't a sushi maki roll be enough?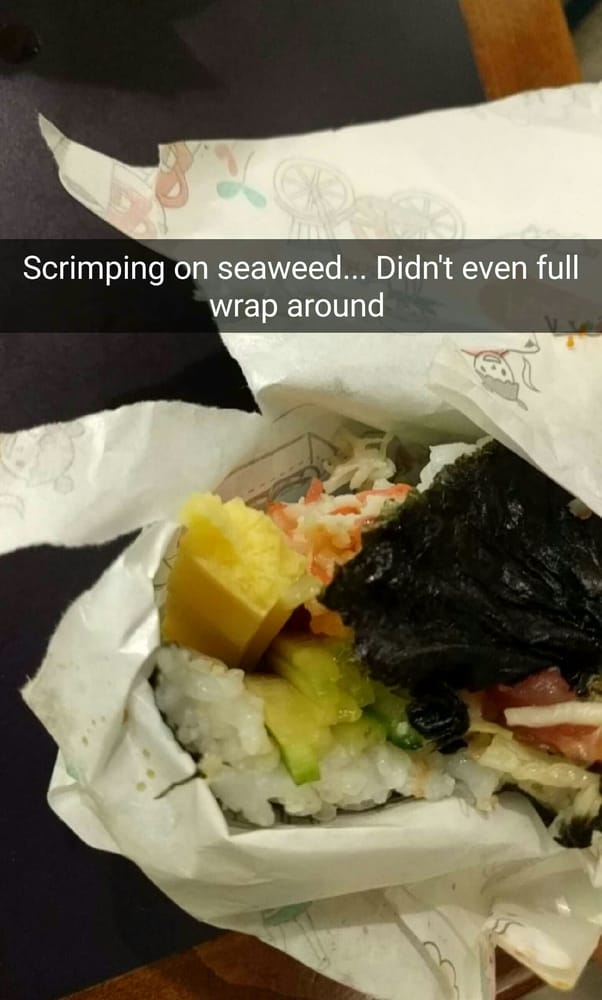 Have you had sushi burrito from SushiBurri Food Truck? What did you think of it?