Destination Thailand is the Largest Thai Festival in Canada and the 3rd annual Destination Thailand is happening in September 10, 2016 allowing us to discover amazing Thailand, right in the heart of Toronto at the Yonge & Dundas Square. A wide variety of Thai cultural showcases featuring Authentic Thai Cuisine, Muay Thai, Traditional Thai Dance, Exotic Fresh Thai Fruits, Thai handicrafts, Thai massage, Thai beer, live entertainment and much more will be available on Sep 10, 2016!
I got the chance to attend the media preview on July 28, 2016 which was hosted by The Thai Trade Centre and Rey of @EatNMingle where we got an exclusive first taste of the Thai Flavours that will be offered during the festival. This year, there will be eight Thai Select Restaurants at Destination Thailand including Bangkok Garden, Pai, Golden Thai, Linda Modern Thai, Soi Thai, Thai Noodle, Patchmon's Thai Dessert, Stratford Thai Cuisine. Thai Select is a certification of truly authentic Thai Cuisine.
Pai is my favorite Thai restaurant as of now in Toronto. We got to try the following dishes:
– Gai Ping + Roasted Rice and Dipping Sauce – Grilled Chicken Thigh with tamarind, fish sauce, lime juice and roasted rice.
– Moo Namh Tok – Thai style grilled pork jowl in source & spicy sauce
I loved the Gai Ping! Tender, juicy grilled skewer with a distinct charcoal taste which I love.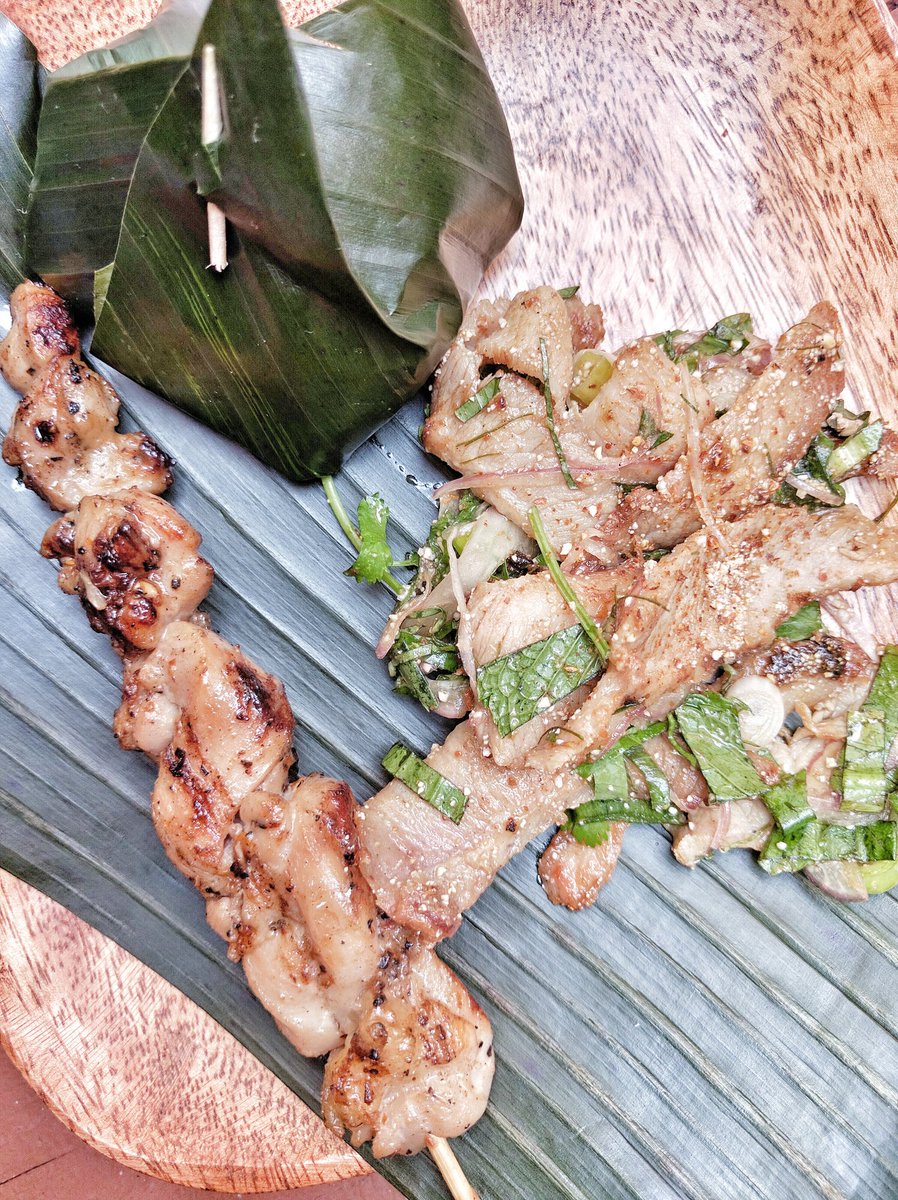 The first in Canada to be offering authentic Thai Desserts
– Kha-Nohm Thuay (Steamed Pandamus Cake), Kha-Nohm Maw Kaeng Pheuak (Thai Taro Custard), Kha-Nom Chun (Thai Coconut Layers Cake), Kha-Nohm Mun (Steamed Tapioca/Cassava Cake), Pineapple Cookies, Gleeb Lum Duan (Flower-Shaped Cookies), Thai Spicy Pork Cookies
My favorite is the Coconut Layered Cake as I love coconut and it's such a work of art! Each layer in that cake is steamed one layer at a time and can be pulled out for fun.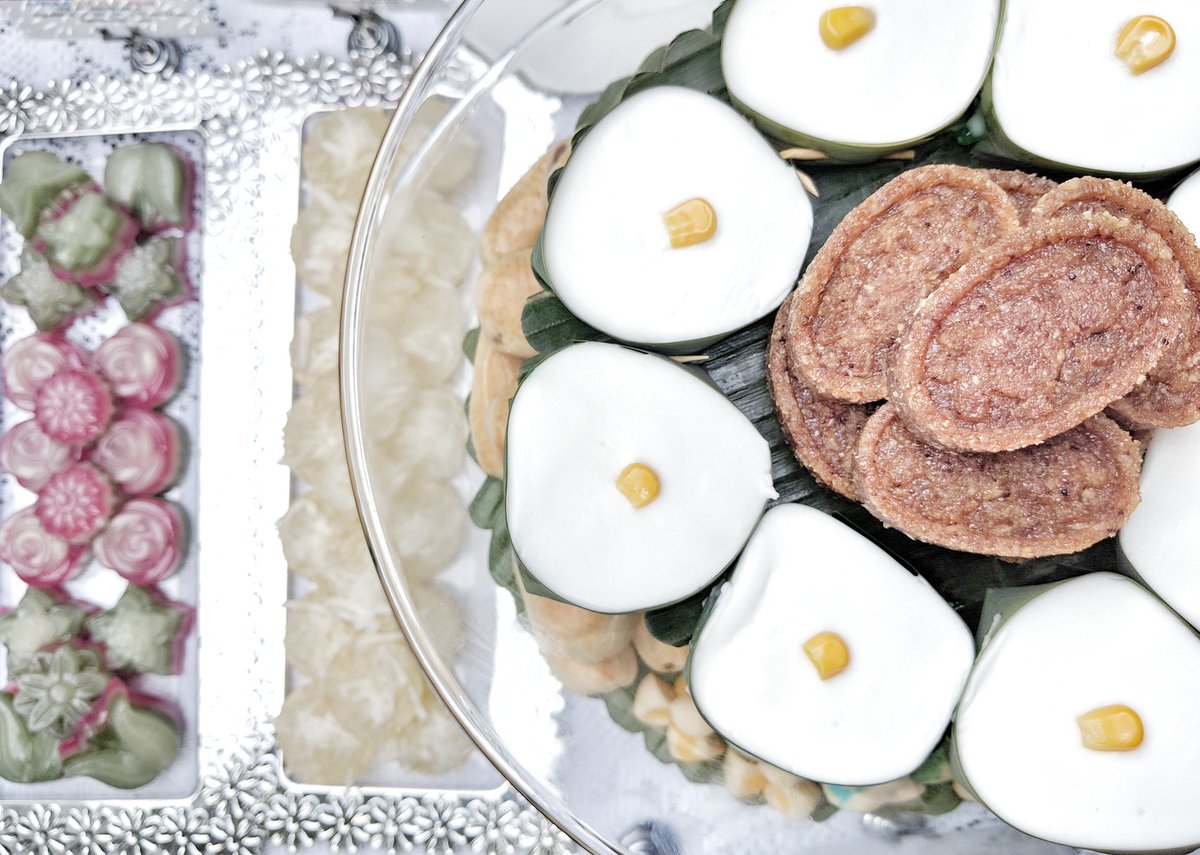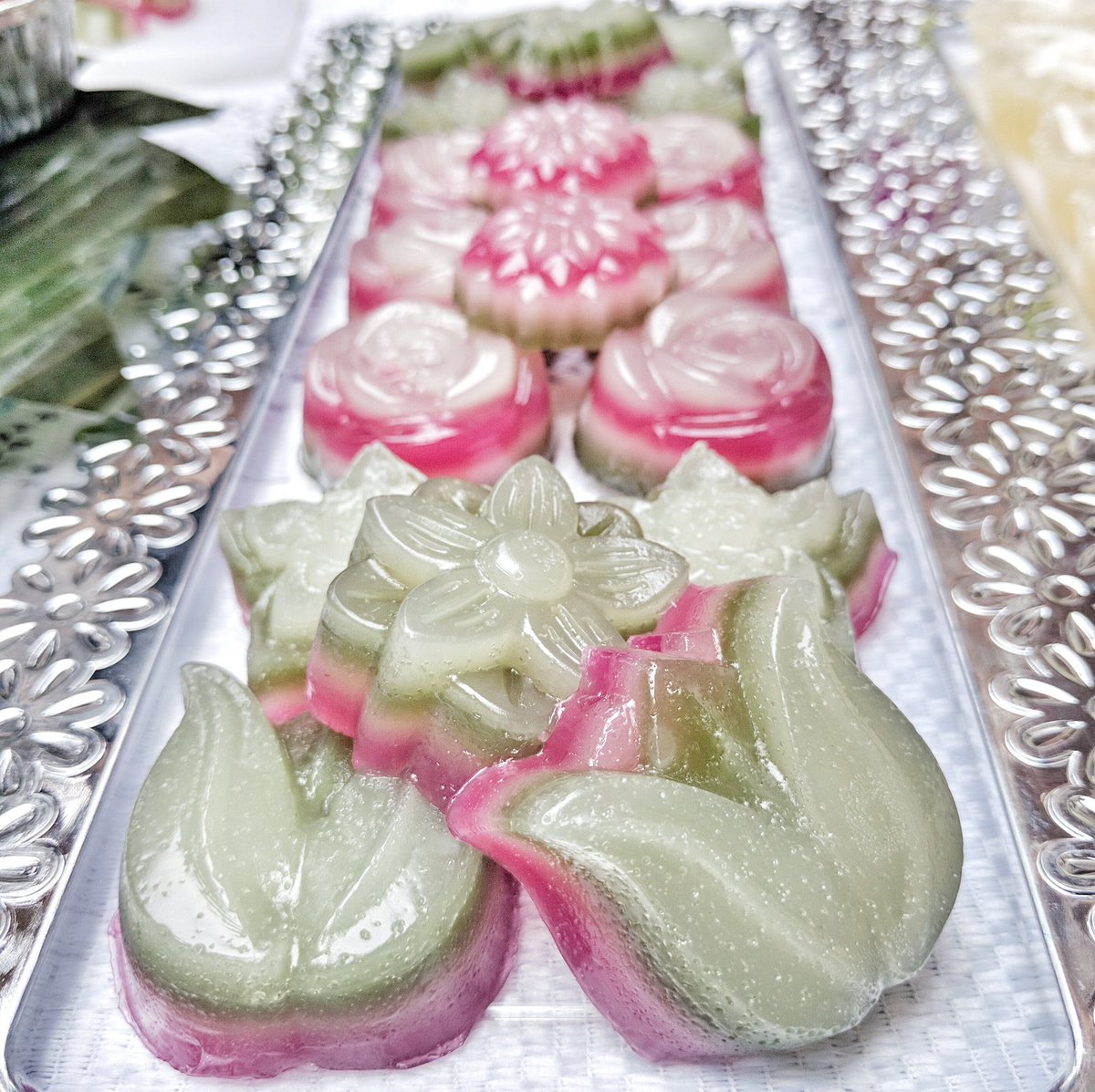 Here we had two dishes: Toasted Cashew Chicken and Vegetarian Emerald Curry
I only tried the Toasted Cashew Chicken since I'm not a veggie person. Always love cashews and love that the taste went with the tender chicken here.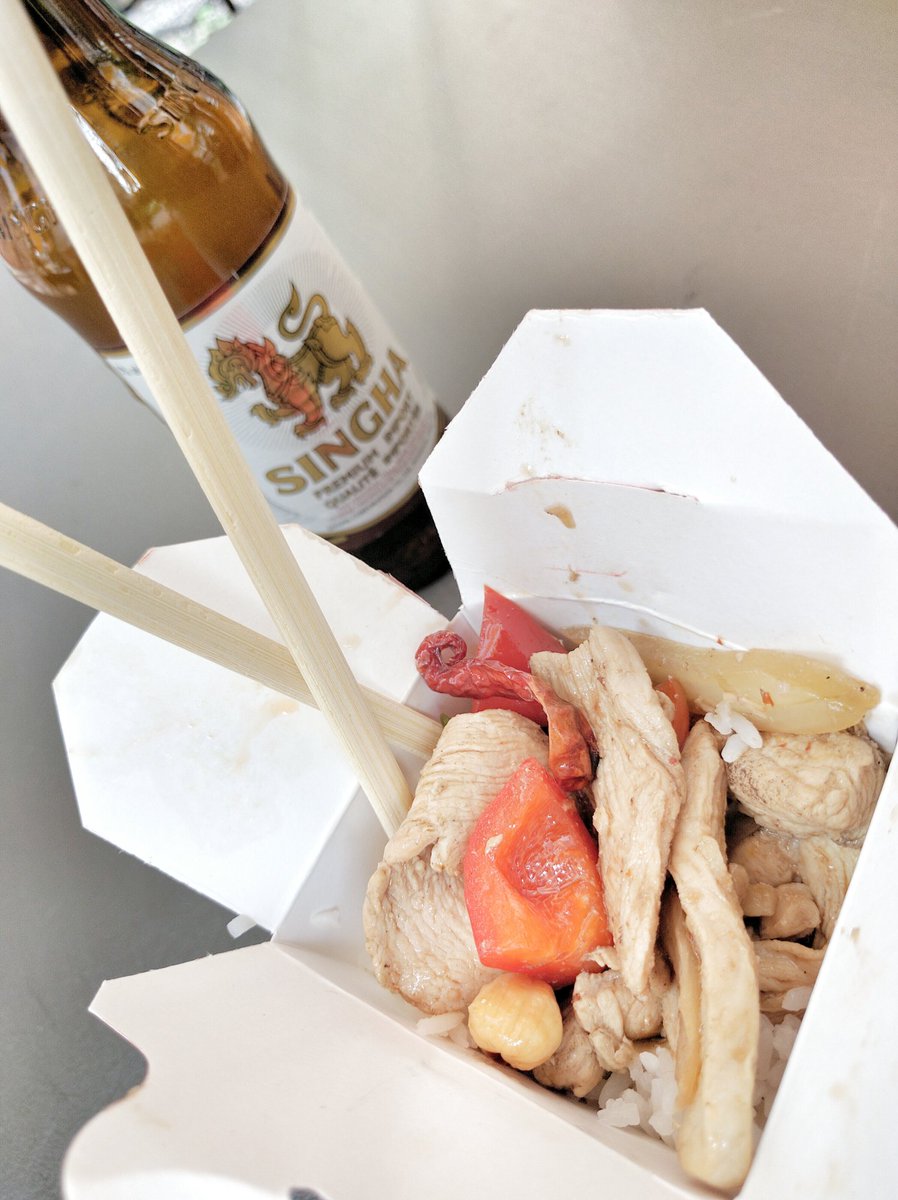 Khao Kha Moo – Stewed pork hocks in soy-based sauce served with jasmine rice, gai lan, pickled mustard greens, hard boiled egg and chili-vinegar sauce.
Loved this dish as the pork is melt in your mouth tender and very flavourful. It reminded me of a dish from the Philippines that I love called Pata Tim.
Here we tasted two dishes: Massaman Lamb Curry with Rice and Golden Thai Tempeh & Tofu Satay
The curry was flavourful and the lamb was so tender. Loved this dish and it goes so well with the rice, after drenching it with curry.
Here we sampled the following:
– Lemongrass Chicken with Sang Gua & Homemade Sriracha
– Modern Beef Salad with Palm Sugar Syrup, Mint, Pickled Onions
Tender, juicy and flavourful – what I always look for in my chicken! It's not really that spicy considering the use of sriracha.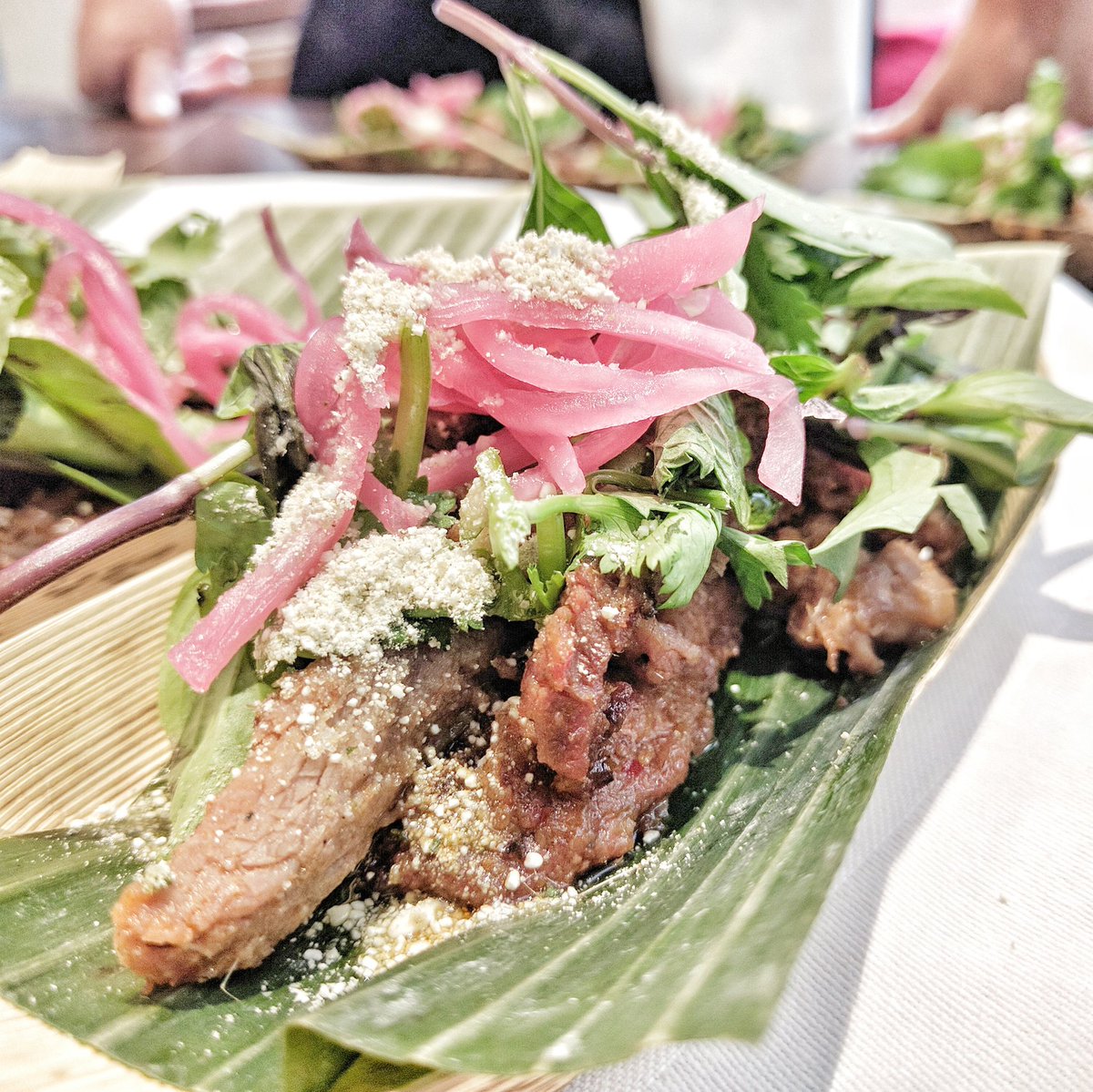 Beer lovers will enjoy these savoury thai food with Singha Beer! It goes very well with Thai Food both as palate cleanser and enhancer.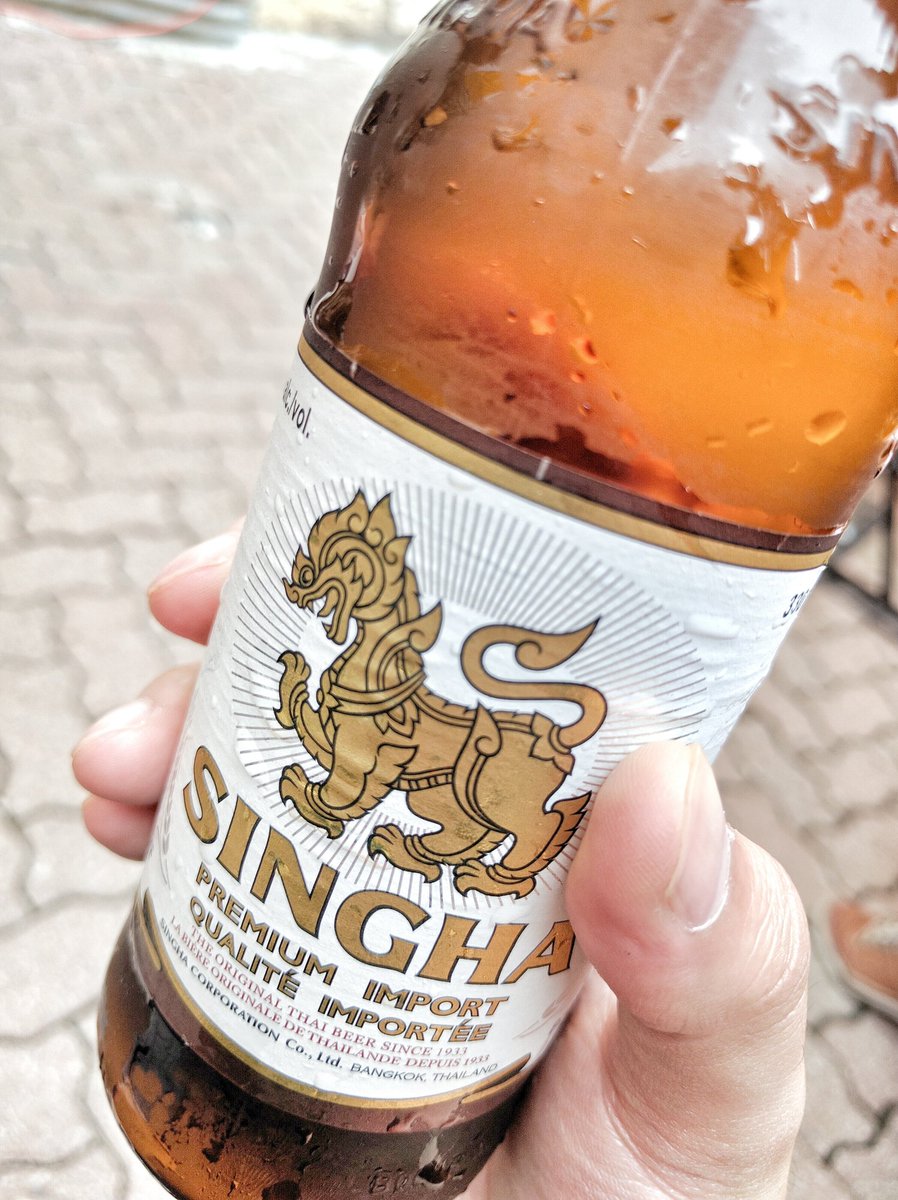 ---
EVENT:
Destination Thailand
Yonge-Dundas Square