As I mentioned in Travelling Foodie's Best Sights in St. John's, one thing I loved about St. John's is it being also a foodie haven! There are so many great restaurants to visit, including some of the best restaurants in the country!
One thing I love to do as a Travelling Foodie is to do what I call a Food Trip where I hop around different restaurants to try something special. In here, you'll find one dish per restaurant that I find truly unique where the dish doesn't coincide similarly with another restaurant's. This will help guide you on where to eat and what to order in St. John's!
Without further ado, here are Travelling Foodie's Best Dishes in St. John's (and near the city) in alphabetical order!
Arancini at Evoo in the Courtyard
An explosion of flavours in one ball! Crispy risotto croquette with oxtail, peas, wild mushroom and mozzarella, pomodoro sauce, Grana Padano
Check out my review of Evoo in the Courtyard!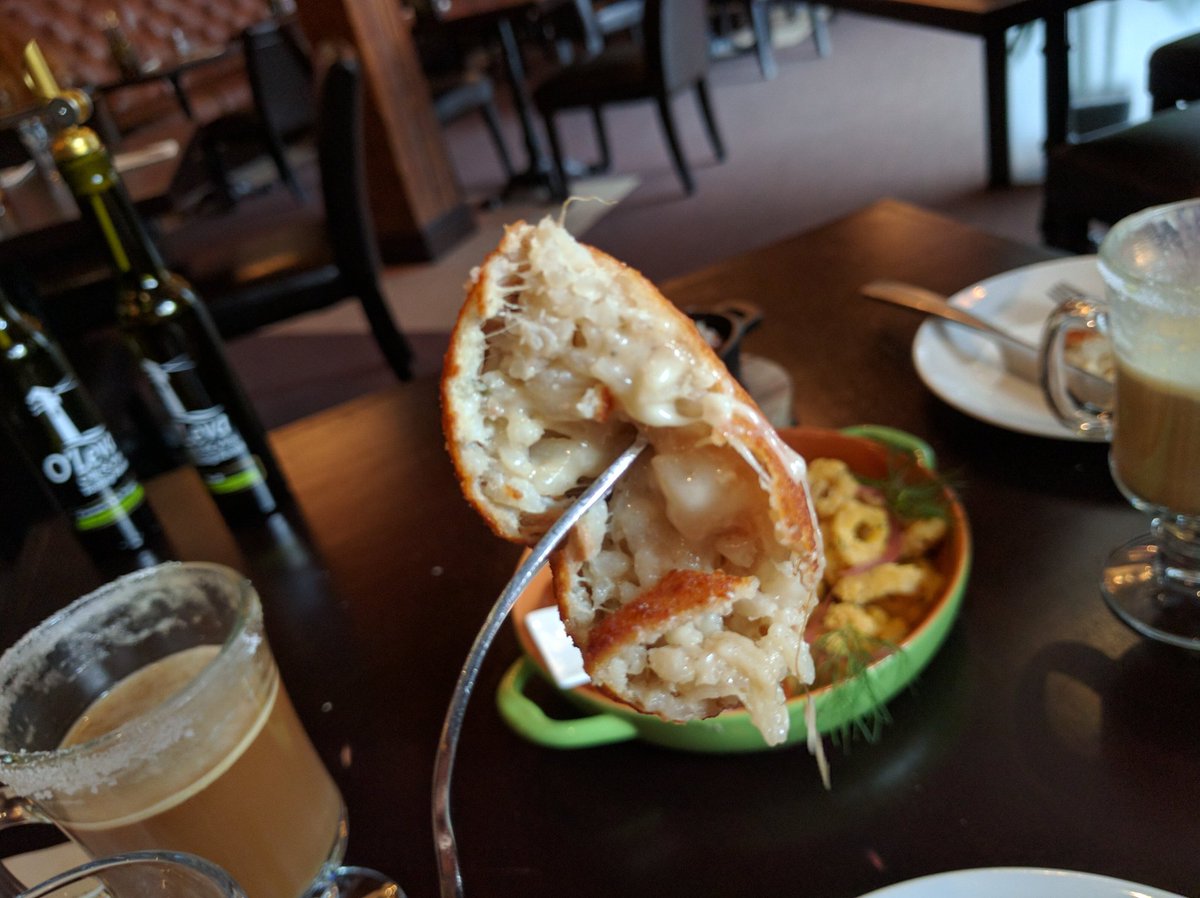 Buffalo Pig Ears at Chinched Bistro
Seriously one of the most addicting bar food there is, and goes perfectly well with an ice cold beer or their signature cocktails!
Check out my review of Chinched Bistro!
Coconut Red Curry Mussels at YellowBelly Brewery and Public House
Best mussels I've had to date (and this comment includes mussels I've tried in Belgium)!
Check out my review of YellowBelly Brewery & Public House!
Fish and Chips at Ches's
Perfect batter on fresh fish and fresh-cut potatoes… need I say more?
Lobster and Snow Crab Salad from Bacalao
The only salad I can eat everyday and will crave every day!
Check out my review of Bacalao!
Lobster Roll from Chafe's Landing
Fresh and flavourful lobster roll with overflowing chunks of lobster.
Octopus Saam at Adelaide Oyster House
First time having Octopus Saam and I loved it. Perfectly crispy octopus!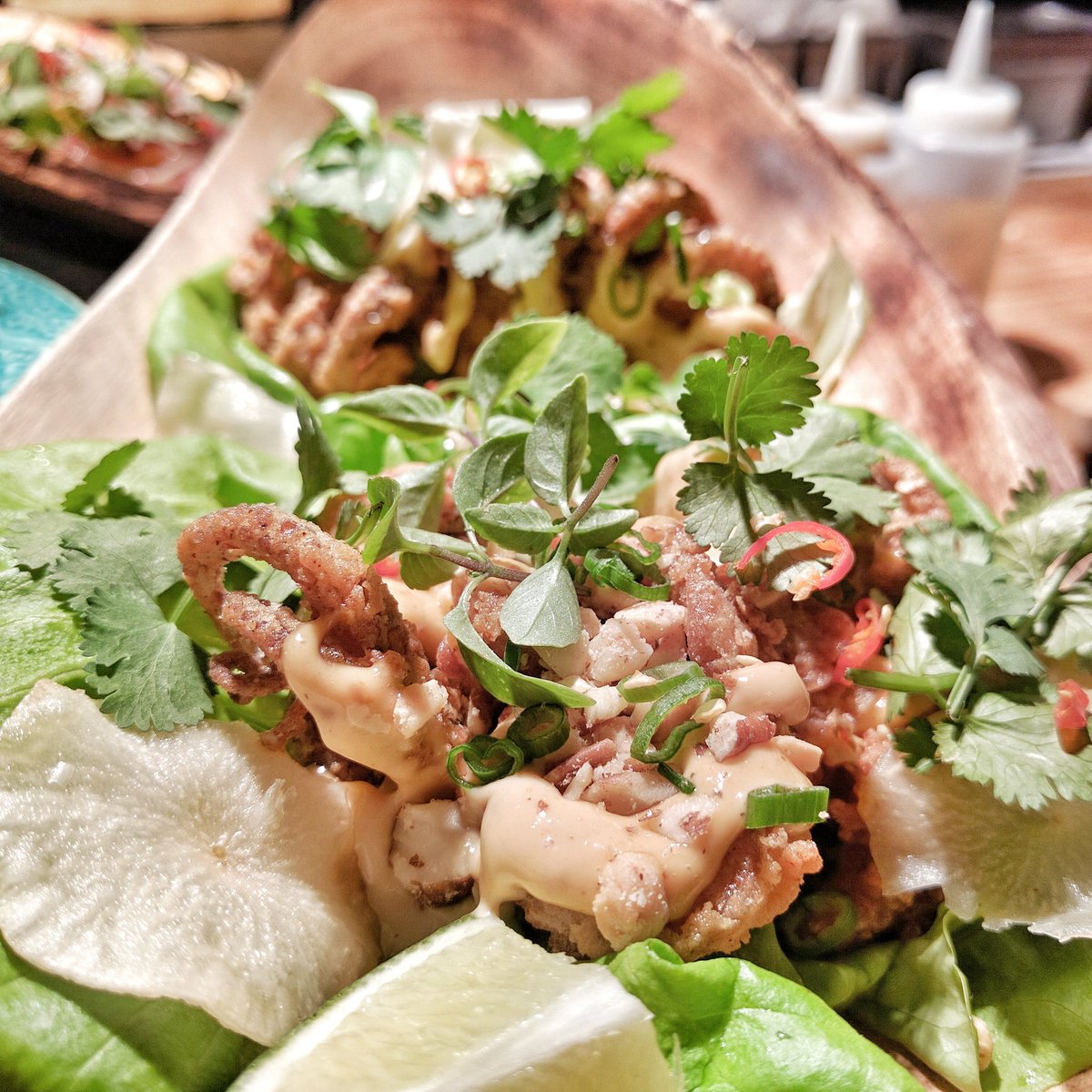 Pan Fried Cod at Magnum and Steins
Very unique and creative cod dish. The chorizo sauce was amazing on the cod.
Check out my review of Magnum and Steins!
Scallop from Raymonds Restaurant
Most flavourful scallop I've had to date.
Seafood Crepe from Mallard Cottage
Seafood lover's dream crepe right here!
Check out my review of Mallard Cottage!
Shrimp Diavollo at Tavola on Water
One of the best shrimp dishes I've eaten! Full of flavour without overpowering the shrimp taste.
Check out my review of Tavola!
DESSERT: Pavlova from Chinched Bistro
Because there's always room for dessert! I've added my favourite dessert during my trip. This Pavlova is like eating the clouds!
Check out my review of Chinched Bistro!