North Shore Pie Co. hosted the Taste of New Zealand event on September 14, 2016 at Hemingway's in honour of its rebranding. The event featured delicious New Zealand cuisine and drinks for guests to enjoy.
Anthony Spinley expanded the New Zealand classic and hearty savoury pies in Toronto to introduce the pies to Canadian ambassadors and to bring home back to New Zealander expats. In 2015, North Shore Pie Co's Roncesvalles location opened. He quickly built a name for himself and his country in Toronto with his pies, as well as sweet treats from New Zealand such as Lamington's and Afghan biscuits. Look out for a flagship location in Etobicoke in January 2017 – this will include a wholesale pie kitchen and dining area!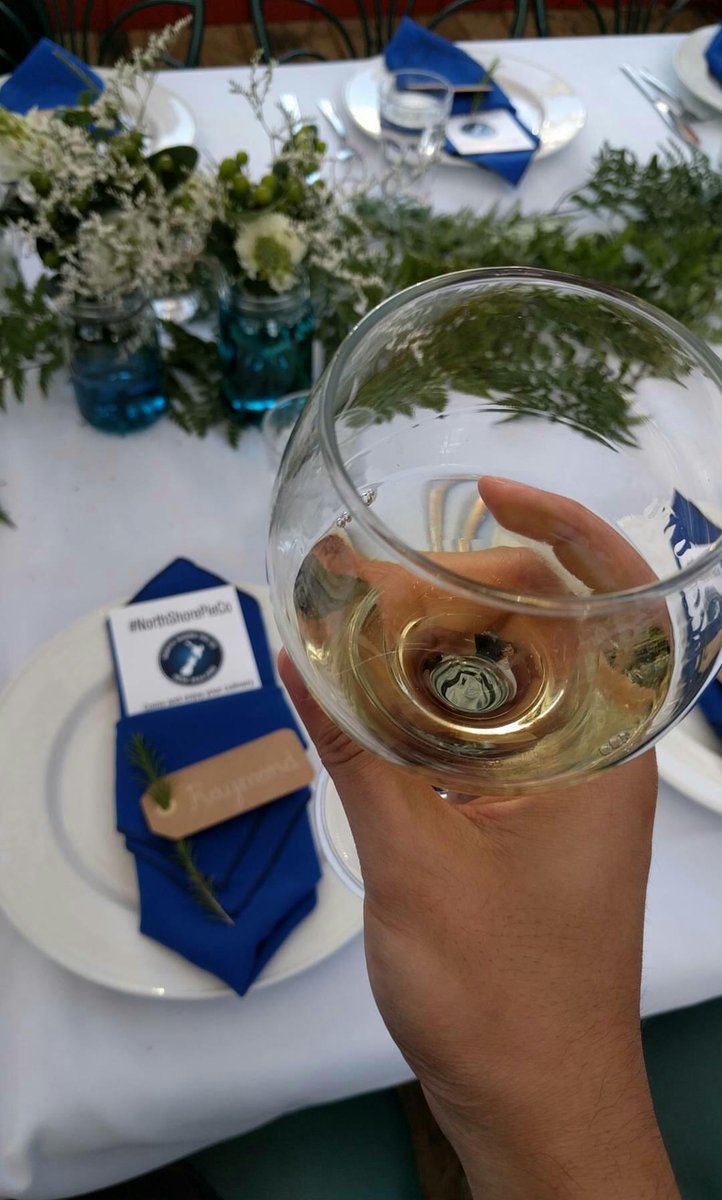 At the event, there was a display table with the pies, pastries, quiches and desserts with a backdrop of New Zealand nature. This was a great way for us to take photos without worrying about the quality of food later on. There were also two drink stations: Mill Street Brewery and Oyster Bay Wines, which featured Chardonnay and Pinot Noir wines.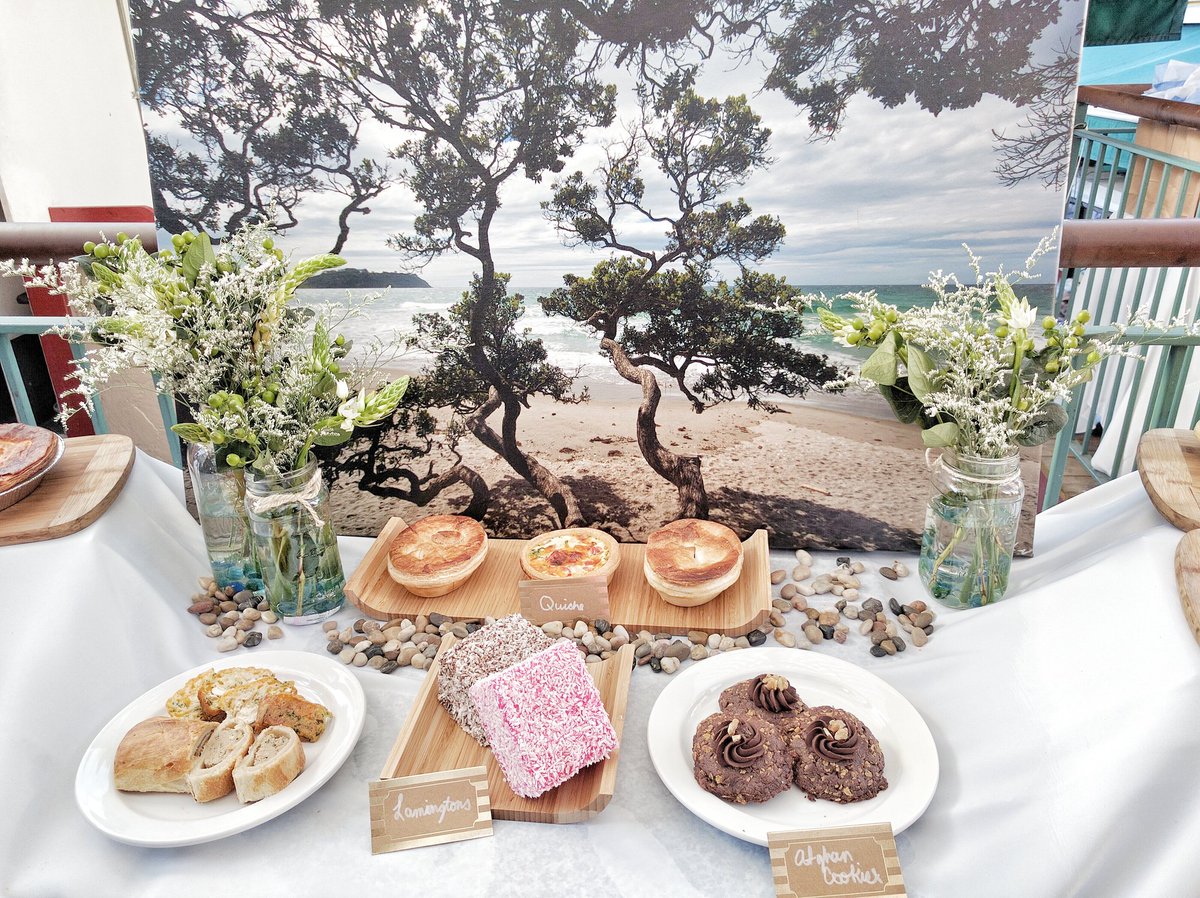 When the tasting started, there was a short introduction from On Q Communications and Anthony Spinley. After which, we got to enjoy a three course meal. Our tables was setup to emphasize New Zealand's focus on the nature elements – plants on the middle of the table and water vases with plants.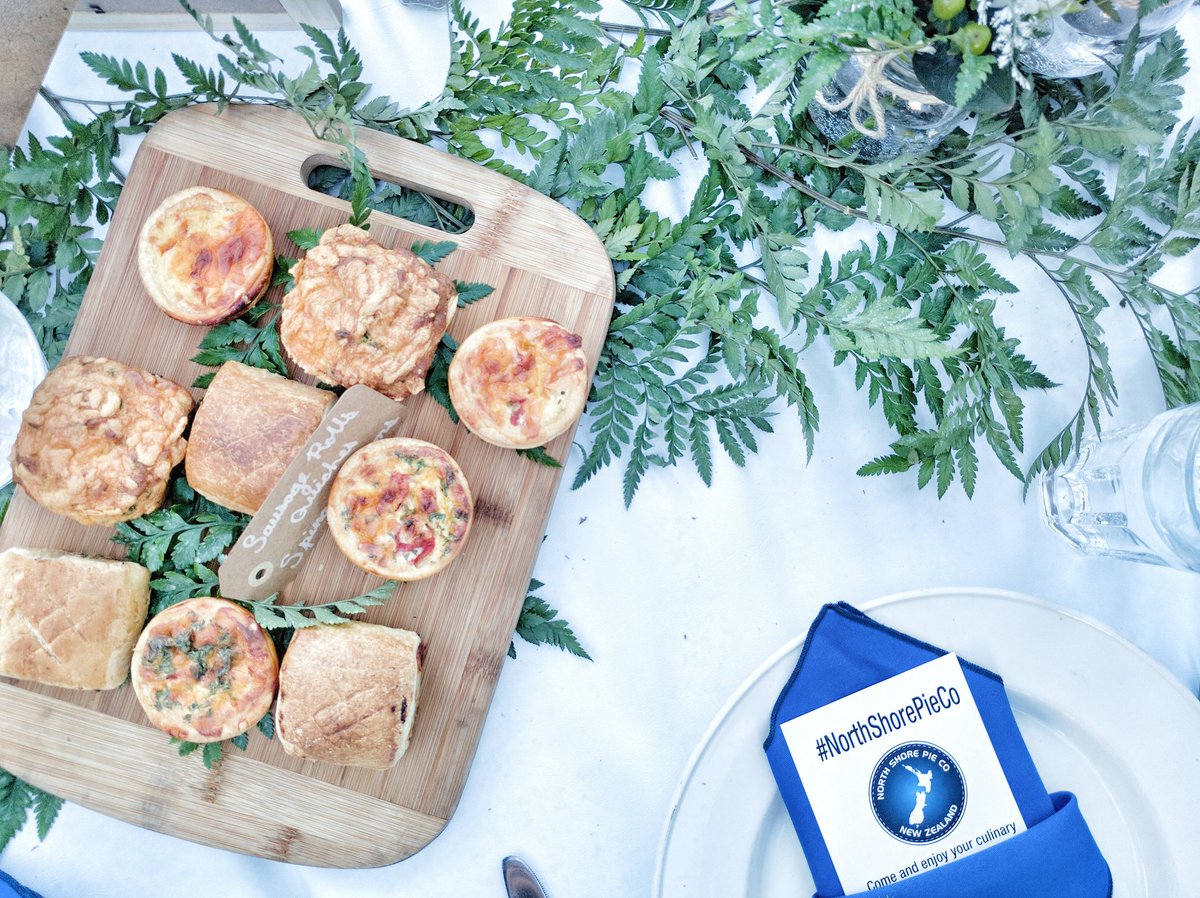 Sausage Pastries, Quiches, Spinach and Cream Cheese Gems
The first course consisted of flavourful sausages wrapped in pastry, quiches filled with seasonal vegetables, and fresh spinash and cream cheese gems.
New Zealand style Savoury Pies
The second course consisted of Steak and Cheese pies and Potato Top with Beef. This course is best paired with Pinot Noir by Oyster Bay Wines.
I tried their Steak and Cheese, which is their hottest seller. This pie is filled with fresh and tender steak from a local farm. The steak is doused with mouth-watering gravy, made with herbs, and combined with local cheddar cheese!
Dessert
Crisp, light and fruity Pavlova provided by Hemingway's. Best paired with Chardonnay by Oyster Bay Wines.
---
RESTAURANT:
North Shore Pie Co.
874 Eglington Ave E., Toronto, Ontario, Canada
43 Roncesvalles Ave, Toronto, Ontario, Canada
107 Shorncliffe Rd, Toronto, Ontario, Canada
EVENT VENUE:
Hemingway's
142 Cumberland St, Toronto, ON M5R 1A8
WINE:
Oyster Bay Wines
BEER:
Mill Street Brewery
---
Disclaimer: Although the food & drinks were complimentary from North Shore Pie Co., Oyster Bay Wines and Mill Street Brewery, the opinions expressed here represent my own and not those of the companies.