Jamie's Italian had an Exclusive Q&A with Jamie Oliver Event on October 5, 2016 at its Yorkdale Shopping Centre location for a special evening of rustic Italian bites and Q&A with the chef himself.
Jamie's Italian began as a partnership between Jamie Oliver and his mentor, Gennaro Contaldo when they bought decided to bring and share everything they loved about Italy with the public. Hence, the first Jamie's Italian opened in 2008 in Oxford.
With high ceilings, an open kitchen concept, vintage school chairs, leather banquettes and a statement wall of reclaimed wood, Jamie's Italian has an inviting, relaxed atmosphere that is consistent with other locations. It has a simple menu concept that celebrates fresh seasonal ingredients that the whole family can enjoy. And it is designed to have a neighbourghood friendly feel that celebrates the Italian way of dining of families coming together to relax and share food and company – better known as Italian Table.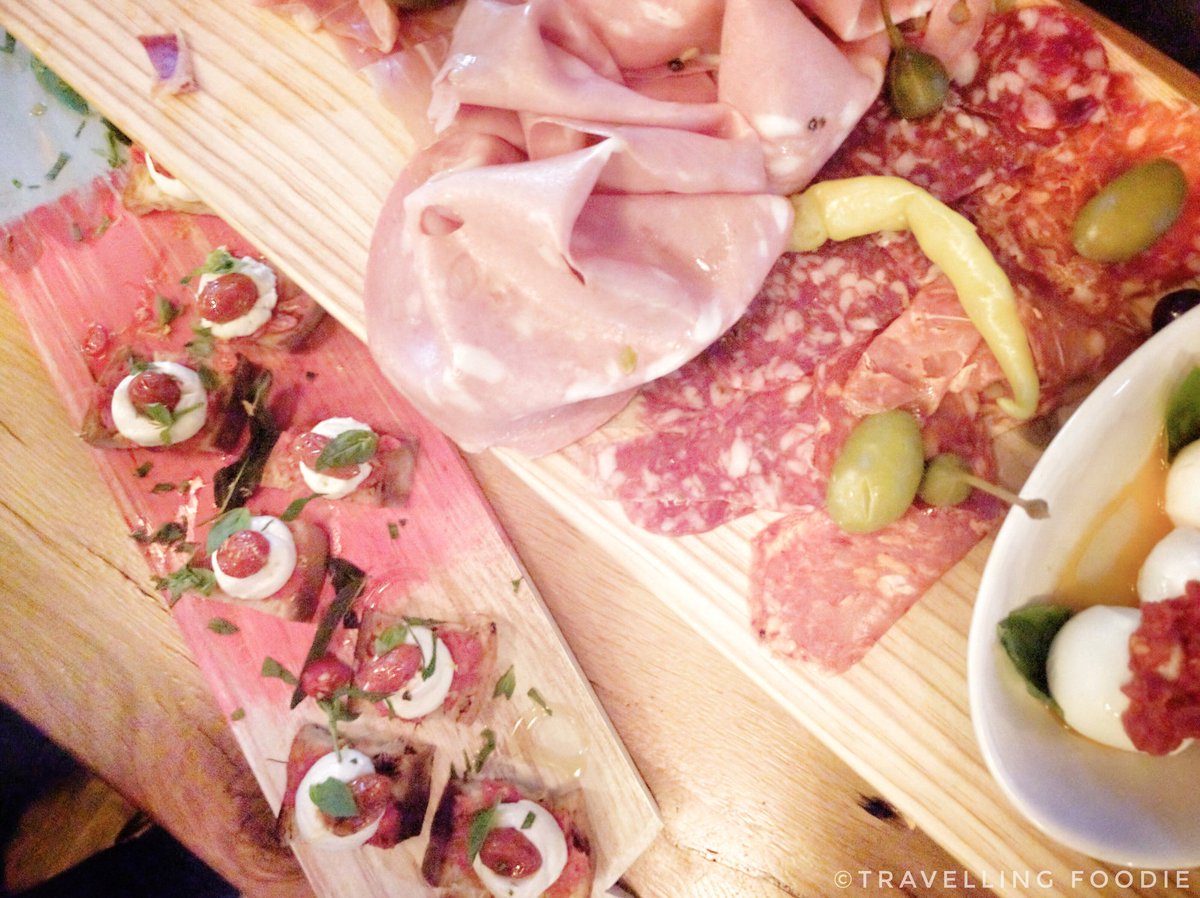 The event took place at the bar lounge area by the entrance from the parking lot. A row of food was at the side by the window for diners to enjoy, and people can enjoy drinks by the bar.
Rustic Italian Bites
The food by the window pretty much stayed consistent throughout the night:
– Classic Meat Plank – fennel salami, pistachio mortadella, prosciutto & schiacciata piccante, with mini buffalo mozzarella, Parmigiano Reggiano & chilli jam, pickles, olives & rainbow slaw
– Tomato Bruschetta – slow-roasted cherry tomatoes, buffalo ricotta, basil and extra virgin olive oil
– Margherita Pizza – crushed tomatoes, basil, fior di latte and extra virgin olive oil
– Crunchy Italian Nachos – crispy fried ravioli stuffed with mozzarella, ricotta and Bella Lodi, served with spicy Sicilian tomato sauce
– Crispy Polenta Chips
– Truffled Chips
It was very crowded at the beginning that I didn't bother getting anything from the food table. Good thing there were also servers roaming around with food trays so I was able to try the Truffled Chips, Crispy Polenta Chips and the Crunchy Italian Nachos. I enjoyed the Crunchy Italian Notes the most out of these since it is more unique and it's very hard to find crispy cheese raviolio which I love!
After the Q&A, since most people left already, I was able to try the Margherita Pizza. Can't go wrong with Margherita Pizza!
Amalfi Collins
They also had a drinks menu which had choices of house wines (white, rose or red), two cocktails and a non-alcoholic drink. I opted to get the Amalfi Collins.
– Bombay Sapphire Gin, St. Germain, Limoncello, Lemon Juice & Soda
I really enjoyed this drink as it was very refreshing and strong! It takes me back to my trip to Italy with the limoncello. And the amount of alcohol was good.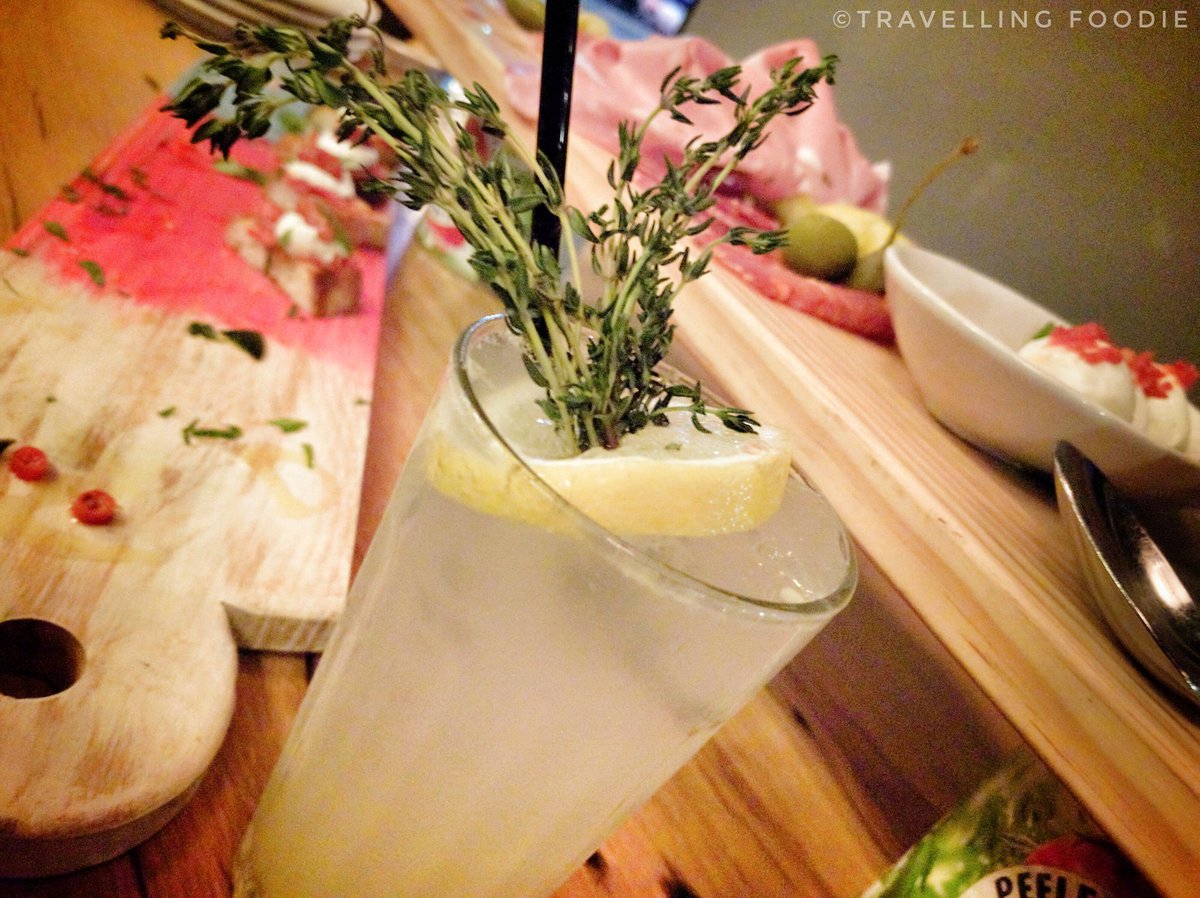 Exclusive Q&A
The moment we all were waiting for was the chance to see Jamie Oliver. The Q&A was hosted by Abbey Sharp of Abbey's Kitchen and lasted for around 30 minutes.
The first part of the Q&A was Abbey Sharp asking about Jamie's Italian and other questions. Event attendees also had a chance to ask questions. Some questions revolved about politics as one of Jamie's purpose for the Canada visit was to discuss #foodrevolution with the government and supermarkets.
Jamie Oliver is a really down-to-earth nice and friendly guy. One of the attendees asked if he was okay when people asked to take selfies with him in public during his personal time. He said he was okay with them as long as they were not his personal time in the washroom. Apparently, someone had asked to take a selfie with him in the washroom — and it was a woman.
Meet and Greet
After the Q&A ended, Jamie went down to meet and greet the attendees. As obvious as it would be, people crowded around him: some to take quick selfies, and some to have further Q&A with him. What we didn't know was that Jamie only had a short time for meet and greet. I obviously wanted a photo with him as I've been taking photos with Chefs throughout my journey. By the time I got near him, the PR was already saying that he had to go, but I was very insistent to get a photo so the PR took one of us.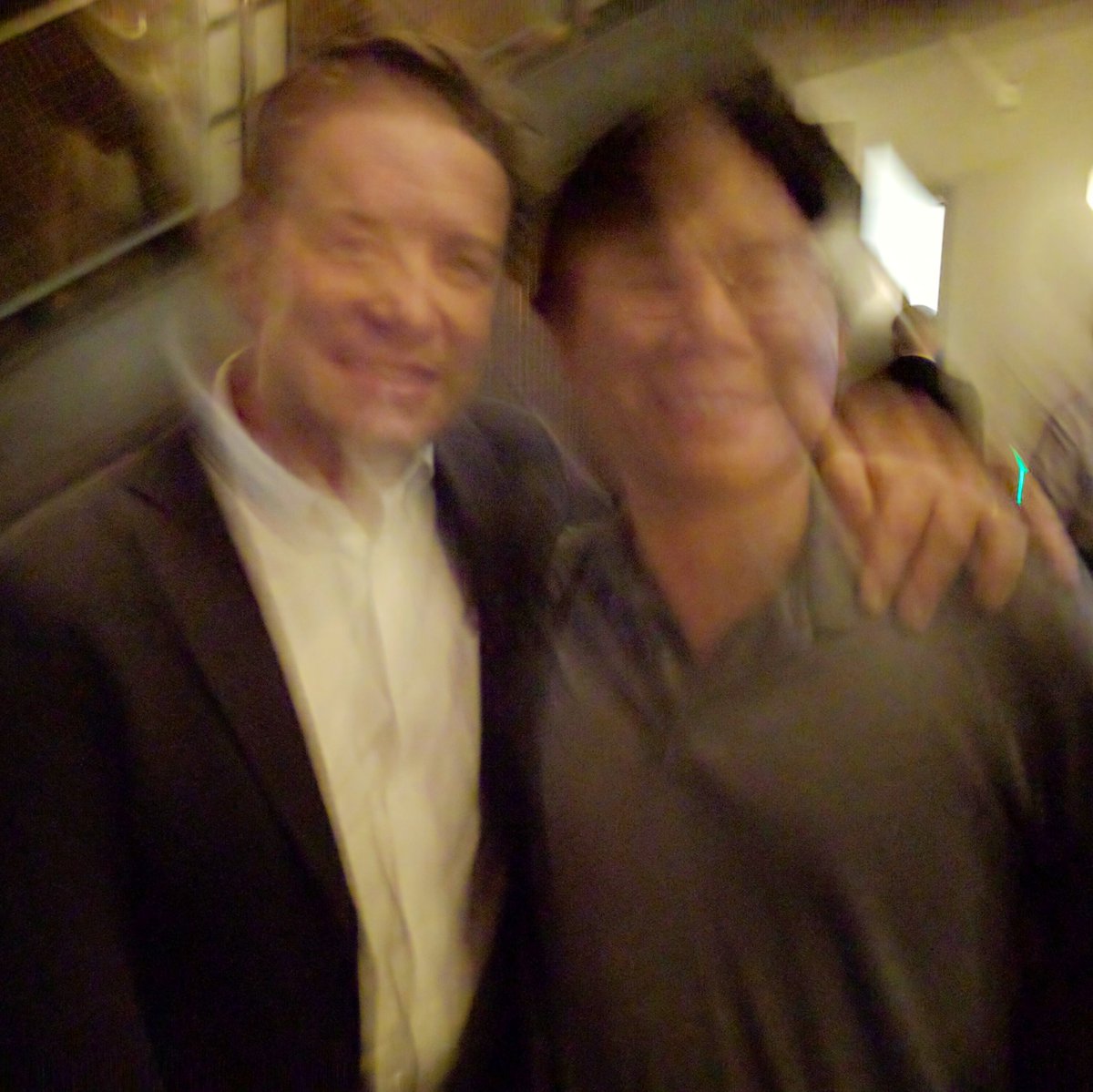 I also wanted to ask him some questions as well. Hopefully, I'll get another chance to ask him these:
1. What inspired you to be a Chef?
2. Which Chef inspired you the most?
3. Excluding yourself, who's your favorite living Chef?
Swag
When we left the event, we received a swag bag which contained:
– His book: Super Food Family Classics

– 4x Red Napkins from Jamie's Italian
– A card for complimentary valet parking at Yorkdale for the rest of 2016.
– Jamie's Italian Menu
---
RESTAURANT:
Jamie's Italian
Yorkdale Shopping Centre, 3401 Dufferin St., Toronto, Ontario
---
Disclaimer: Although the food was complimentary by Jamie's Italian – Yorkdale, the opinions expressed here represent my own and not those of the companies.