Bellatrix Restaurant is a restaurant dining room in Classic Club Golf serving American food. We decided to check this place out since we were already in Palm Springs for the holidays, and this restaurant had high reviews in Yelp.
The interior is very classy yet cozy with sun-warm walls, gark wood armcharis, white linen tables and dim lit chandeliers. The decor has wine themed oil paintings and a wood-and-glass walled wine cellar that divides bar area and the main dining room. There's also an outdoor covered seating area that overlooks the golf course.
Classic Club Golf is owned by the H. N. and Frances C. Berger Foundation and managed by Troon Golf. Since it is owned by a foundation, the prices of the food are relatively cheaper than market price in the desert, especially considering how good the portions are (at least for the sandwiches).
Travelling Foodie Favourites
Though I ordered the Kobe Beef Sliders, my favourites were actually the Blackened Mahi and the Patty Melt. The Blackened Mahi was crispy on the outside and perfectly cooked in the inside. The bread was just the right bread so that it didn't cover the taste of the fish.
The Patty Melt had a very juicy and tender patty, and it just went so well with the melted cheese.
Soups & Salads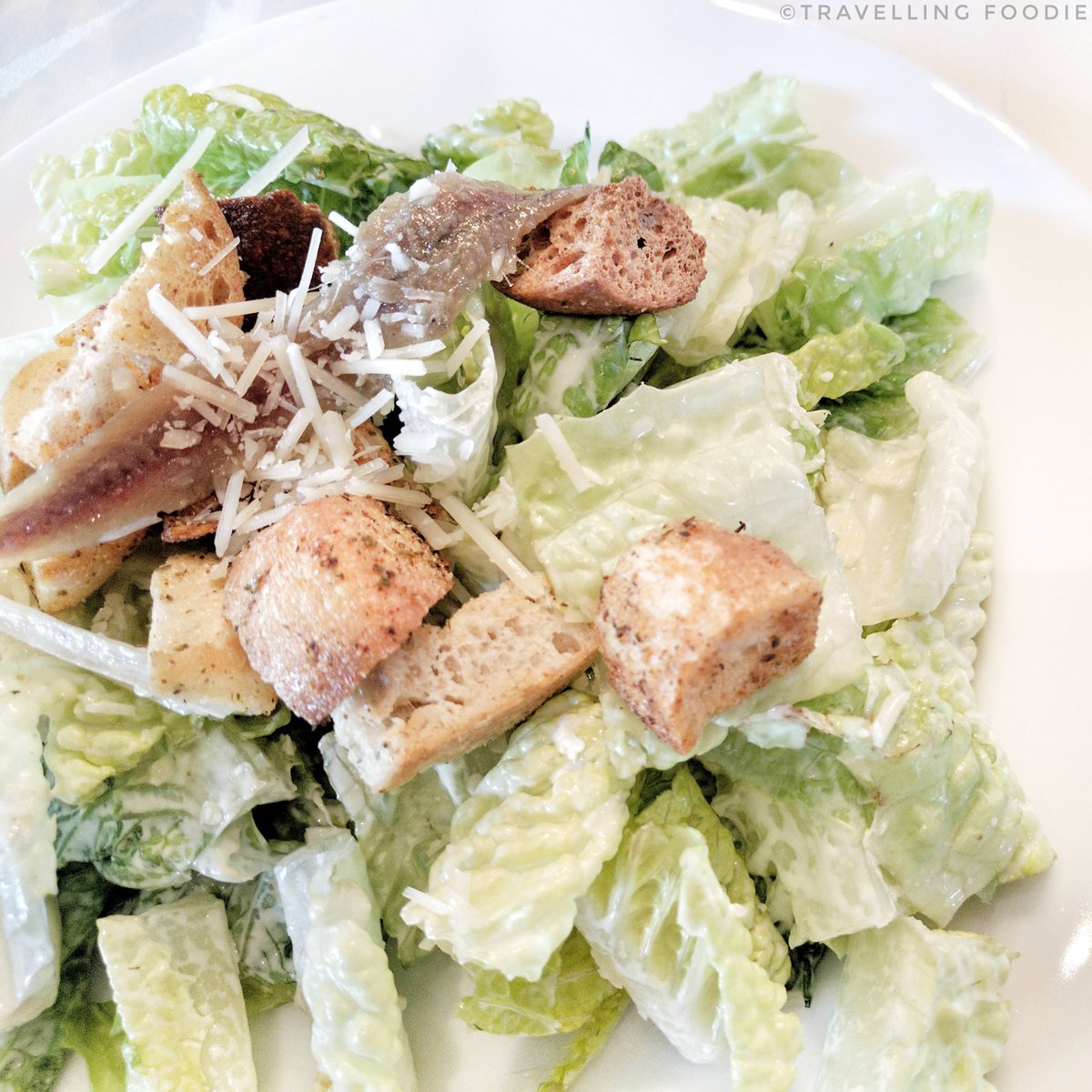 – Soup of the Day
– Caesar Salad – Shaved parmesan, ciabatta croutons and anchovies
– Bellatrix Salad – Baby greens, heirloom cherry tomatoes, red onions, ciabatta croutons, marinated feta and sherry-dijon vinaigrette
Sandwiches
NOTE: Prices indicated are the actual menu prices.
– Dawson Sandwich – $13 – Grilled herb-marinated chicken breast, peppered bacon, avocado, provolone cheese and creole-honey spread on ciabatta bread
– Blackened Mahi – $13 – Blackened mahi mahi, arugula and sundried tomato-caper remoulade on a kaiser roll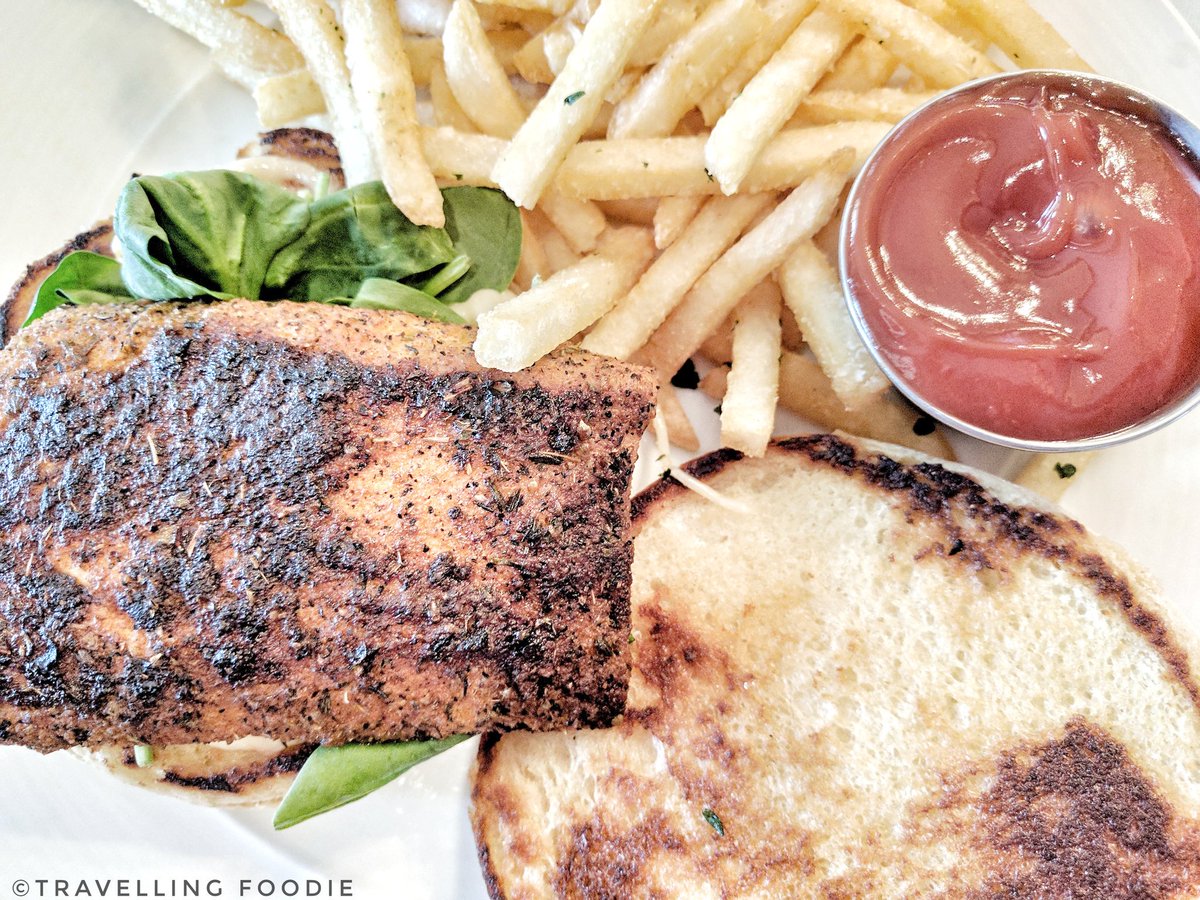 – BBQ Short Rib Sandwich – $13 – BBQ braised short ribs on a grilled baguette with pineapple coleslaw and sweet potato fries
– Kobe Beef Sliders – $14 – Caramelized onions & chipotle aioli on potato slider buns
– Patty Melt – Their daily special sandwich

Desserts
NOTE: Prices indicated are the actual menu prices.
– Buttermilk Donut Cake – $8 – Warm buttermilk donut cake with salted caramel gelato
– Frozen Patron Margarita Souffle – $8 – with wafers, canfied almonds, organic honey-naval orange reduction
– Rum Chata Creme Brulee – $8 – with cinnamon, fresh berries and mint
– Vanilla Bean Cheesecake – $6 – with pistachio granola crust
– Half Baked! – $9 – half baked macadamia nut cookie with white chocolate chips served with Haagen Dazs vanilla ice cream
– Molten Caramel Delight – $9 – with vanilla ice cream and berry sauce
---
For more photos/videos:
---
Disclaimer: Although the food was subsidized, the opinions expressed here represent my own and not those of the companies.
RESTAURANT:
Bellatrix Restaurant
75-200 Classic Club Blvd, Palm Desert, CA 92211
---
For more photos/videos of California, please visit my gallery: Travelling Foodie Does California