Ask me what one of my go-to chocolates is and you'll hear me say KITKAT! I always get excited when I see new flavours of KITKAT.
When we were travelling in Alberta earlier this year and saw Tiramisu, Caramel Burst & Sea Salt, and Espresso Biscuit & Ganache, we bought them right away to enjoy for the road trip!
I'm so excited that, this holiday season, there are three new flavours of KITKAT under KITKAT Senses.
If you've been to Europe the past couple of years, you may have seen the KITKAT Senses in different packaging. I'm so glad they're finally here in Canada!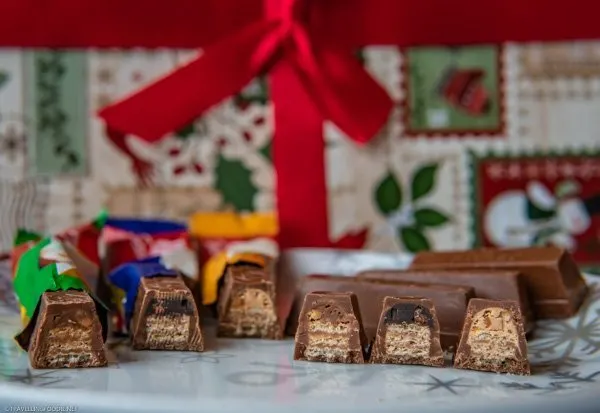 KITKAT Senses comes in individual packaging in a fancier box. This bite-sized premium version of KITKAT is only here for a limited time every year, making it extra special to bring to holiday gatherings or give to family and friends.
This would also be perfect for new year celebrations too – new year, new KITKAT!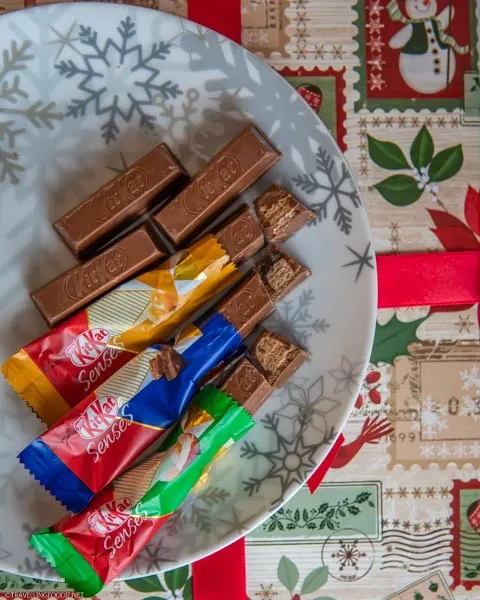 There are three flavours for KITKAT Senses, all covering their signature wafer and milk-chocolatey layers:
Salted Caramel has decadent caramel filling infused with crunchy salted flakes. I really loved the mix of salty and sweet on this one. The caramel filling gave a welcoming silky texture to the bite.
Hazelnut has alayer of praline and crunchy pieces of hazelnut. If you've tried the popular KITKAT Rubies, the hazelnut is similar to this one. As a fan of hazelnut, this was my favourite since it has a strong taste of hazelnut, and love that they added pieces of hazelnut.
Truffle has rich ganache and truffle nibs. If you're more into dark chocolate or prefer something less sweet, the truffle flavour is for you. The ganache is dark chocolatey with a nice crunch from the truffle nibs.
There are two varieties of boxes for KITKAT Senses: Assorted Collection and Hazelnut. I personally prefer the Assorted Collection because of its variety that plays with your tastes of salty, sweet and bitter all in one box.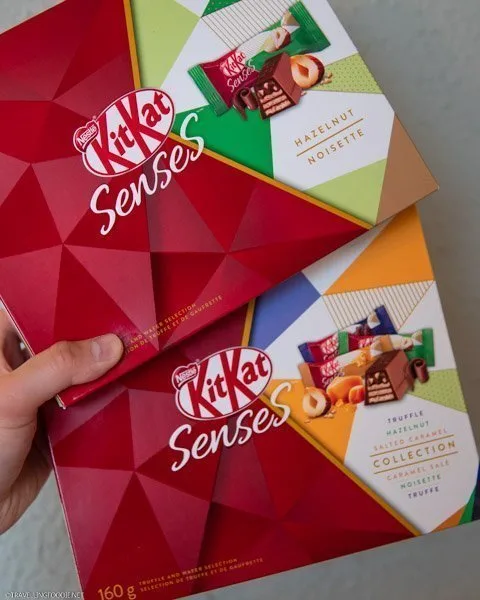 With KITKAT continuously innovating its flavours and offerings, it's no wonder they are a crowd favourite at holiday gatherings.
Shop all Nestle Holiday Products here.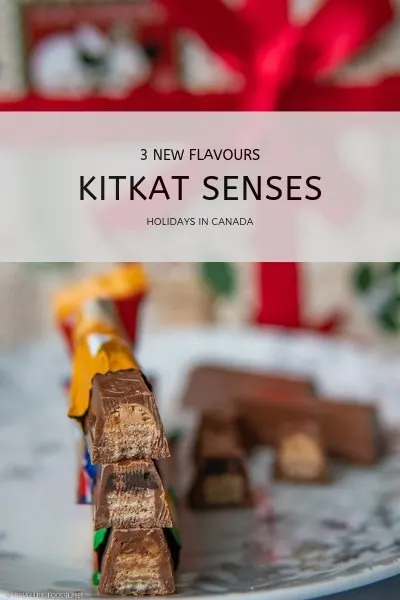 ---
Huge thanks to Amazon and Nestlé Canada for sponsoring the post! As usual, reviews and opinions are entirely my own.