Air Canada unveiled its new livery at three events held simultaneously across Canada in Toronto, Montreal and Vancouver on February 9, 2017.
Customers and employees got to see Air Canada's bold new livery inspired by Canada for its entire fleet, new employee uniforms and a taste of some of the new onboard menu offerings.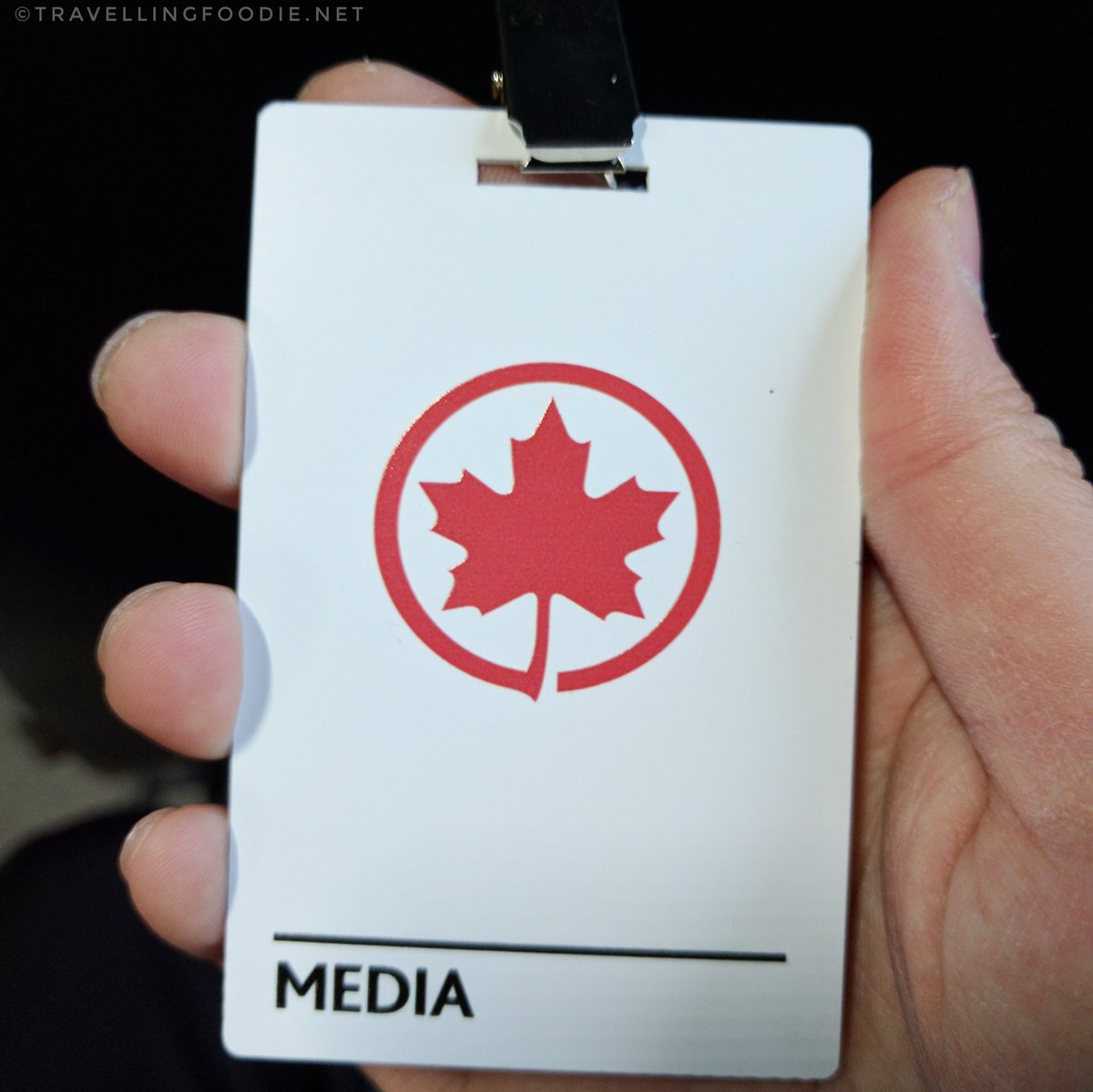 Also Read: Top Restaurants in Toronto
---
New Onboard Menu Choices in Air Canada
Before the event started, guests were treated to a sampling of some of the new onboard menu choices that will be available for Air Canada customers starting this April.
This included Lavazza premium Italian coffee that becomes the airline's new coffee offering among its complimentary beverage selections for all customers, and Toronto-based Dufflet Pastries' pumpkin spice loaf which will be featured on flights to Europe in Premium Economy and Economy Class cabins.
Guests also sampled a selection of Quebec fine cheeses including Oka, camembert and cheddar, alongside freshly baked bread from Quebec artisanal bakery Première Moisson.
These were paired with a Vineland Estates Winery white wine from Ontario's Niagara region and Les Athlètes du Vin, a French Pinot Noir, both selected by sommelier Véronique Rivest, which will debut for Air Canada's International Business Class customers in April.
Both Chef David Hawksworth and Veronique Rivest were actively involved in developing Air Canada's premium menu choices.
Air Canada's selection of Signature dishes, created by Chef Hawksworth, showcases the finest Canadian ingredients from across the country available since it was launched in October 2015 for Air Canada's International Business Class customers.
Air Canada's new sommelier, Véronique Rivest, will expertly pair the dishes and develop Air Canada's wine program with a selection of Canadian, old and new world wine that are changed seasonally to highlight the best wines to be enjoyed at 30,000 feet.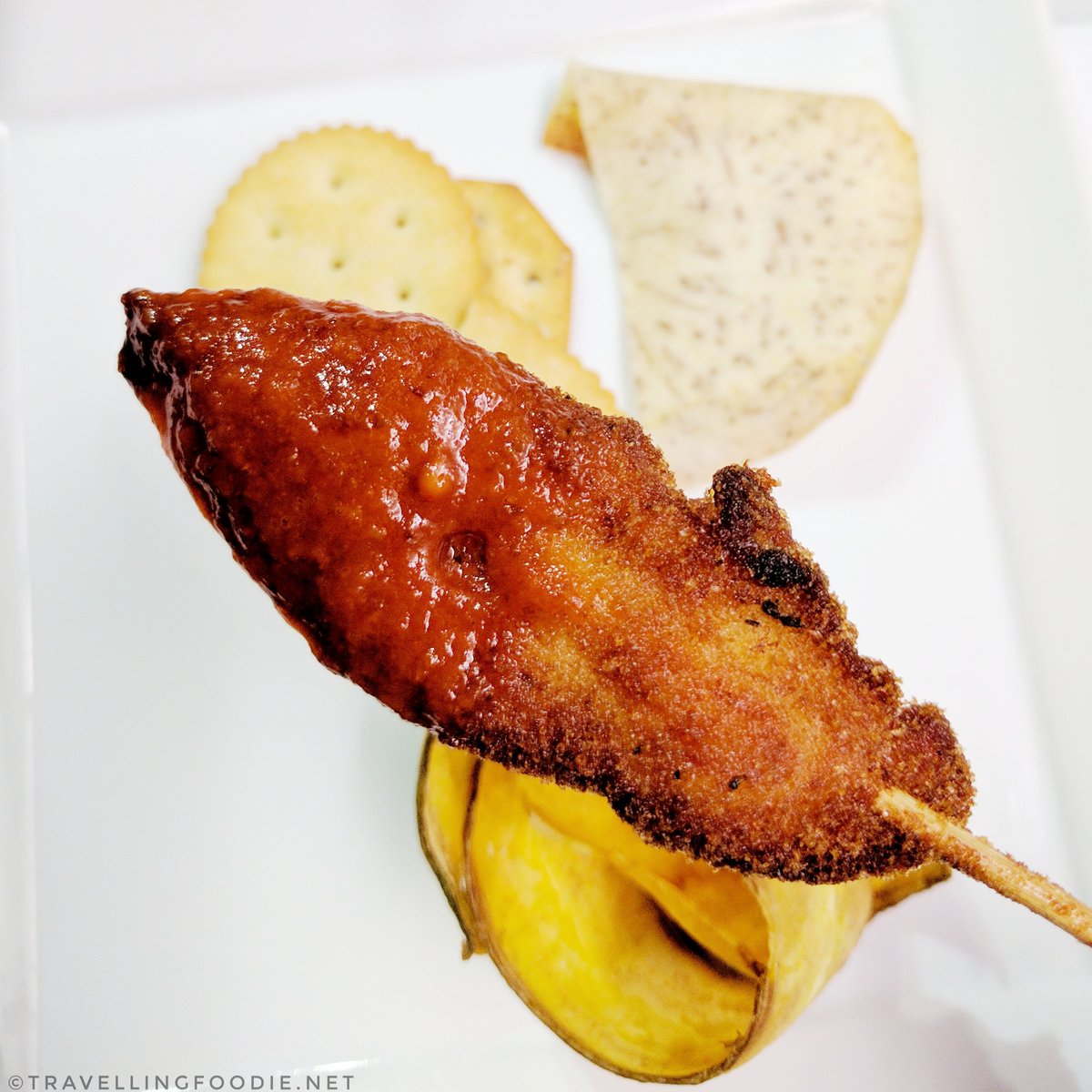 You Might Also Like: Swoop Review – Is Swoop A Good Airline?
---
The New Air Canada Livery
Air Canada's new livery event began with remarks by Benjamin Smith, President of Passenger Airlines.
Following his remarks, a short video presentation was shown about the inspiration for Air Canada's new livery, then a curtain reveal of a 787 aircraft with the new livery as well as employees wearing the new uniform.
"Air Canada's new livery signals a pivotal inflection point in our 80-year history," said Benjamin Smith.
Air Canada's fleet of 300 mainline and regional aircraft are being repainted in bold black and white design that highlights its iconic red maple leaf encircled ensign, or "rondelle", that returns to the tail of the flag carrier's fleet after an absence of 24 years.
The new livery reflects Canada's vastness and contrasting seasons, with references to its wildlife and First Nations heritage.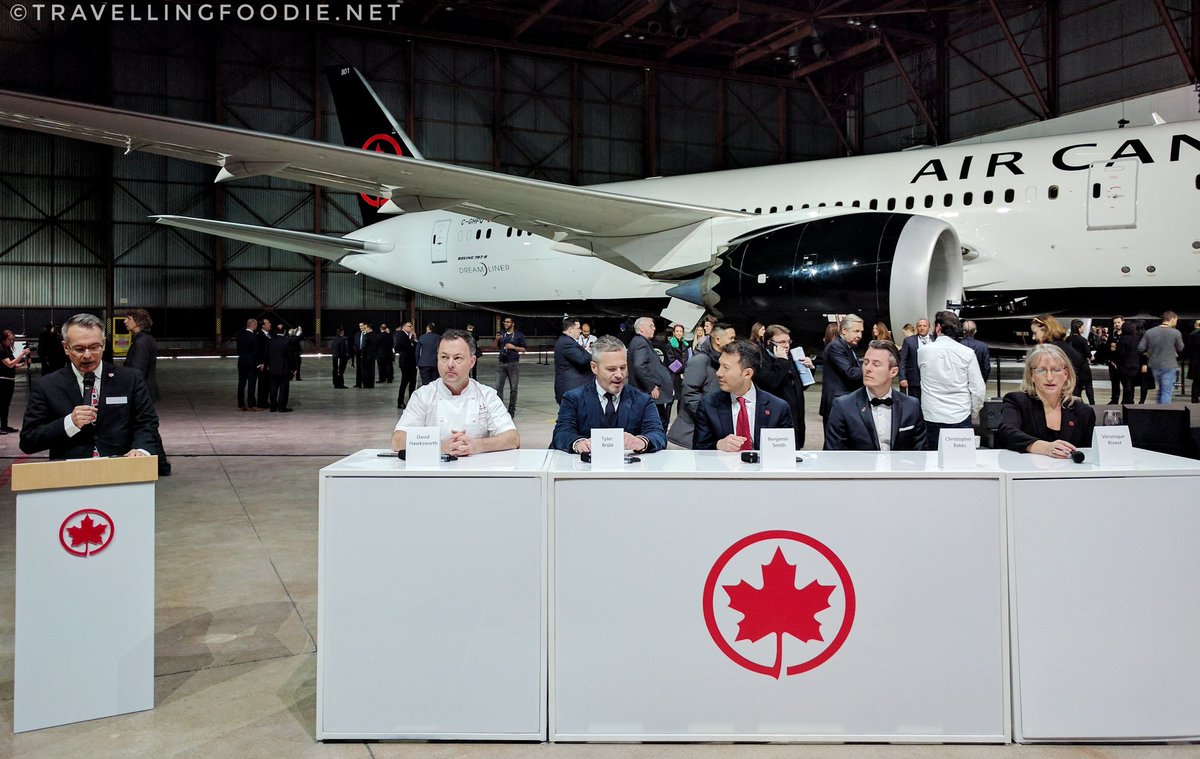 ---
Q&A Session about Air Canada New Livery
Following the big reveal, there was a moderated media Q&A Session with Benjamin Smith along with special guests:
Tyler Brûlé whose design firm Winkreative designed the new fleet livery
Canadian designer Christopher Bates who designed the new uniforms, together with the airline's award-winning culinary partner
British Columbia-based chef David Hawksworth of Hawksworth Restaurant in Vancouver
World-renowned Quebec-based sommelier, Véronique Rivest
Some Questions
For Tyler Brûlé, "When you were coming up with the design, I'm curious what the objective was. What are we to glean from it? Why the choice of black?"
I guess first it's just clarity. So we looked at tarmacs around the world, first looking at the major carriers we would be competing against.
That was our main starting point. So the benchmarking process and the more we were looking at it, I think in many ways the economy of design.
We didn't want to have light and shade and shadow, and a lot of the other tricks that you see in other carriers. We wanted a very modest design, real clarity, real cut through.
For chef David Hawksworth and sommelier Véronique Rivest: If you can just expand a little bit on what we can expect on the menu offerings.
Chef Hawksworth: From the food side of things, when we designed the menu, we tried to keep it nice and light and fresh.
When you're staying for a longer flight, I wanna keep the tastebuds alive and we want to highlight great Canadian products so Ontario duck, smoked trout, salmon.
There's a lot of different avenues that we're going into with rotation that happens every 3 to 4 months, and it's very exciting.
Véronique Rivest: There are of course space constraints so we cannot have a 200 item wine list.
We're working with 5 wines, changing frequently just as the menu, but with focus on obviously quality and variety as I mentioned earlier.
And wine that also reflects the times, aiming to get wines that are more and more diving in an environmentally conscious way: organic wines, wines that are lighter and more food-friendly and are easier to enjoy in a cabin environment.
So basically focused on their food-friendliness and their capacity to show well in this very specific situation.
---
Air Canada
Website / Address: Air Canada Hangar Building, 6420 Silver Dart Drive, Mississauga, Ontario, Canada L5P 1B4