Aloette Toronto brings elevated dining in a casual diner atmosphere located on the ground floor from Alo's building.
As the name suggests, it is the sister restaurant to Chef Patrick Kriss' Alo.
Be sure to come early to Aloette because their website emphasizes: First Come, First Served.
On September 13, 2022, Aloette was listed in the Toronto Michelin Guide as a recommended eatery, making it one of the first restaurants in Canada to be on a Michelin Guide.
On September 27, 2023, Aloette returned as one of the Michelin Recommended restaurants in Toronto on the 2023 Michelin Guide.
---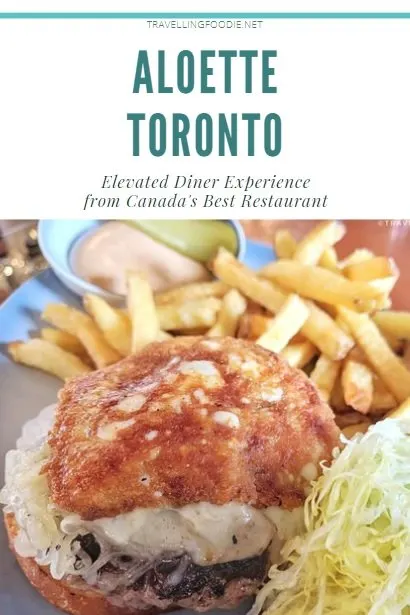 ---
Inside the Michelin Recommended Aloette Toronto
Inside Aloette is a casual diner feel but elevated to have a bar atmosphere.
It's quite cozy and relaxed.
Aloette is not a big restaurant, having only seats 38 with 6 booths and 14 bar seating.
---
Aloette Menu and Price
Aloette's menu is a simple one-pager broken down into To Start, Appetizers, Mains and Sides with a good variety of seafood and meat options.
Similar to Alo's attention to quality food and amazing service, Aloette proves to do the same while maintaining a reasonable price.
Appetizers that are good to share ranges from $14-18.
Mains that are good for one range from $18-30.
Aloette is a great way to taste Chef Patrick Kriss' menu that doesn't break the bank.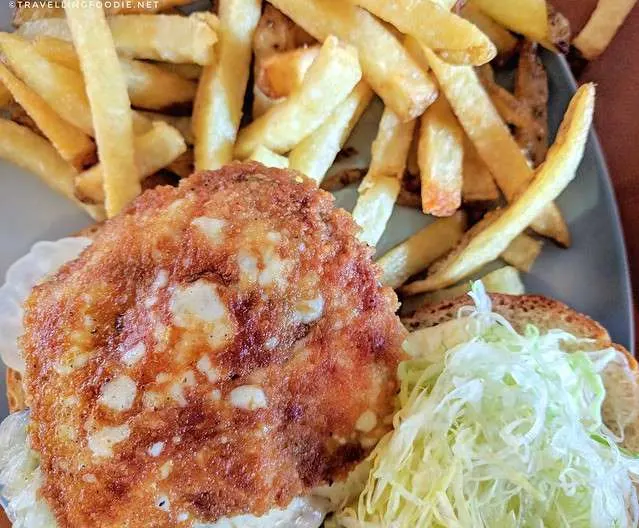 ---
Aloette Food
One of their most popular items is their Aloette Burger.
This gourmet burger comes on a house-made bun and topped with fried Beaufort cheese, which sets it apart from other burgers in the city.
Another plus is the highly addicting double-cooked fries that came with it.
Did you know? The double-cooked fries takes two days to make.
Though Aloette became quite popular because of the burger, what actually made it a winner for me was the Ribeye Steak.
The quality of the ribeye was amazing: tender, juicy and well-marbled.
And seriously, you just have to try it with the bone marrow butter!
The quality, price and portion are just perfect, making this one of the best steaks in the city.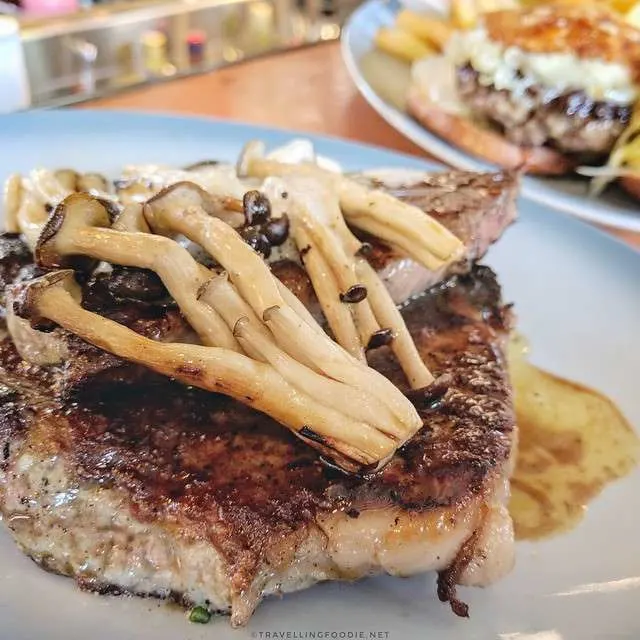 ---
Verdict
Aloette is a great new addition to Toronto's food scene as can be expected from Chef Patrick Kriss.
There's not a lot of diner experiences in the city, let alone an elevated diner.
Also Read: Le Baratin, Must-Try French Restaurant in Toronto
---
Hope this Aloette restaurant review helps you decide if you want to eat here and the must-try dishes to order.
If you enjoyed Alo, you'll definitely want to visit here.
---
Aloette
Website / Address: 163 Spadina Ave, Toronto, Ontario, Canada M5V 2L6
---