Time flies when you're having fun! Austin Food Trip Day 4 is the last day of the Bold Food Tour, and we simply couldn't leave without trying the most popular barbecue in Austin, Franklin Barbecue.
We dined for breakfast and lunch then headed to the airport where I headed back to Toronto.
Also Read: Best Restaurants in Austin, Texas
---
---
Austin Day 4 Food Trip Itinerary
We got home past midnight from dinner on Austin Food Trip Day 3 so we all agreed we'd want the extra sleep.
This means only ending up to do one taco joint for breakfast.
Veracruz Tacos
We went to the popular Veracruz Tacos which have been featured by Rachael Ray, Rolling Stone and Austin Eater. This turned out to be the best taco I had on the Bold Food Tour.
I had to get the Fish Taco Especiales since it was called a "Minimal Masterpiece" by Rolling Stone. This delicious breakfast taco had grilled tilapia, cabbage, mango pico, avocado, monterey jack cheese, chipotle mayo salsa.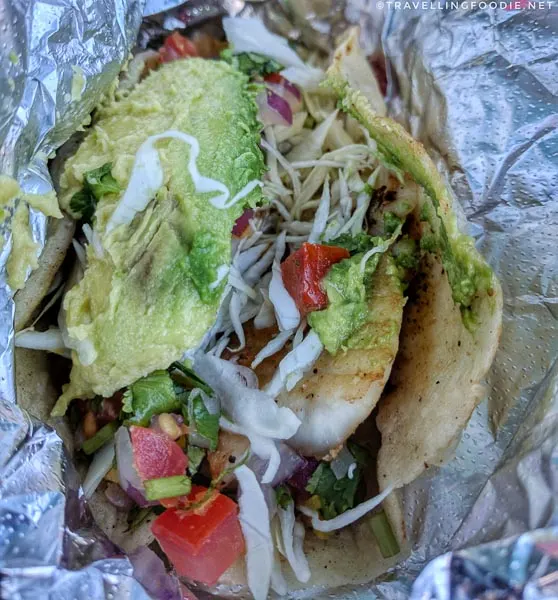 Website / Address: 1704 E Cesar Chavez St, Austin, Texas 78702, United States
Also Read: Festival Gourmet International in Puerto Vallarta, Mexico
Franklin Barbecue
Last meal for the Bold Food Tour in Austin and it has to be the most popular and talked about BBQ restaurant, Franklin Barbecue, considered the best barbecue restaurant not just in Austin but the world!
Since its launch by Aaron Franklin in 2009, Franklin Barbecue has their brisket sold out every day. It was profiled on Anthony Bourdain's No Reservations in September 2012.
Did you know? President Barack Obama visited Franklin BBQ on July 2014 and is the only person to ever skip the line. Even Kanye West wasn't allowed to cut the line.
Though Franklin Barbecue open at 11AM, people usually line-up as early as 4:30AM so they can be guaranteed BBQ. Lucky for us, our barbecue was pre-ordered well in advanced so we were able to skip the line.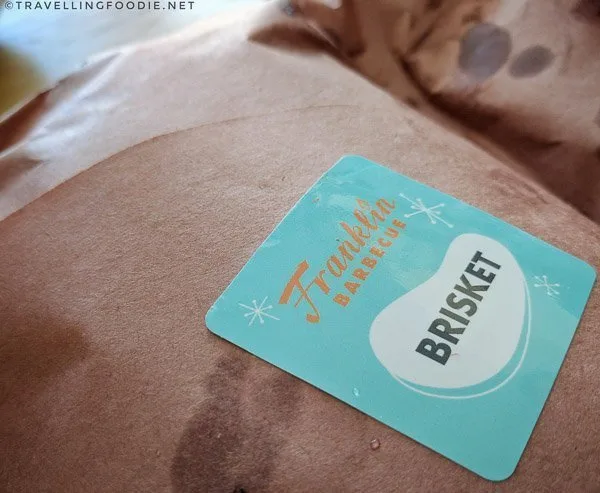 We got all the meat offerings at Franklin Barbecue: Pork Ribs, Sausages, Turkey, Pulled Pork and the ever popular Brisket, as well as a bunch of sides and desserts.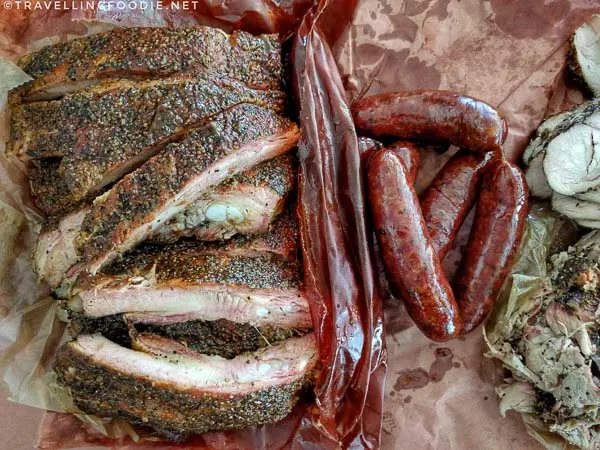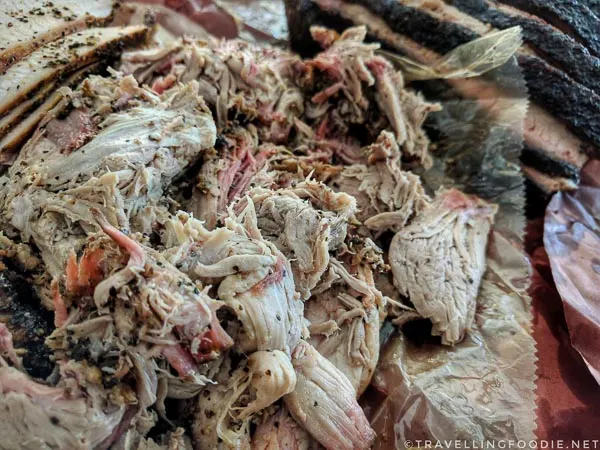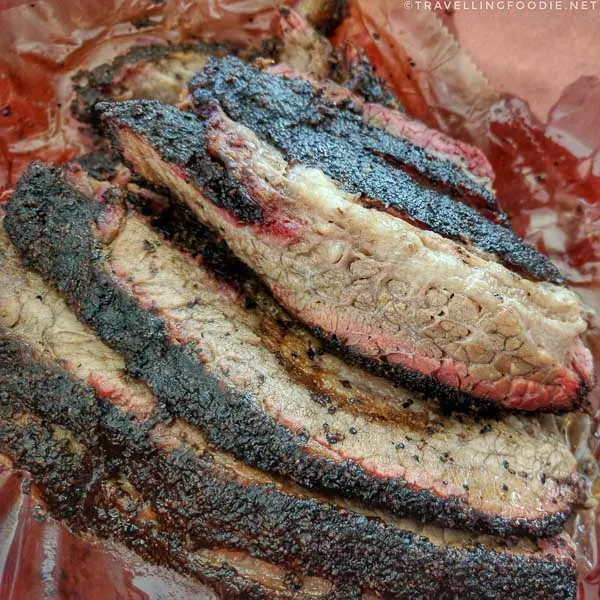 Website / Address: 900 E 11th St, Austin, Texas 78702, United States
---
Friends and Allies Brewing
We got our takeout BBQ and went to Friends and Allies Brewing to eat… and drink obviously.
Friends and Allies Brewing combine West Coast brewing techniques, standards and practices with east Austin culture to offer a unique local beer. I got the Springdale, a white ale.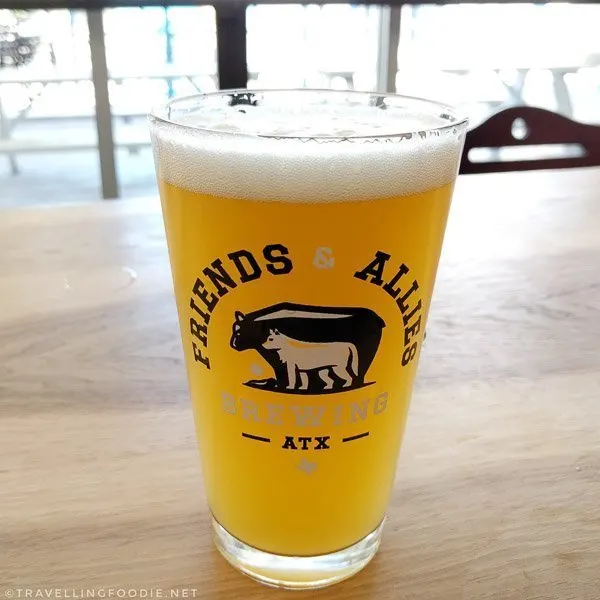 After the #foodcoma from this final barbecue feast, we headed back to the hotel to gather our things and bring the meat sweats back home.
Website / Address: 979 Springdale Rd, Austin, TX 78702, United States
Also Read: Best Restaurants in Austin, Texas
---
MAP: Day 4 of Austin Food Trip
Here's a map with all the restaurants featured in Austin Food Trip Day 4!
---
---
Huge thanks to Bold Food Co. for sponsoring this post! As always, all thoughts/opinions are 100% my own.