Bacalao is a passionately local, award winning restaurant. In operation nearly 9 years, Bacalao is proud to have been the catalyst and leader for the local food movement in Newfoundland and Labrador.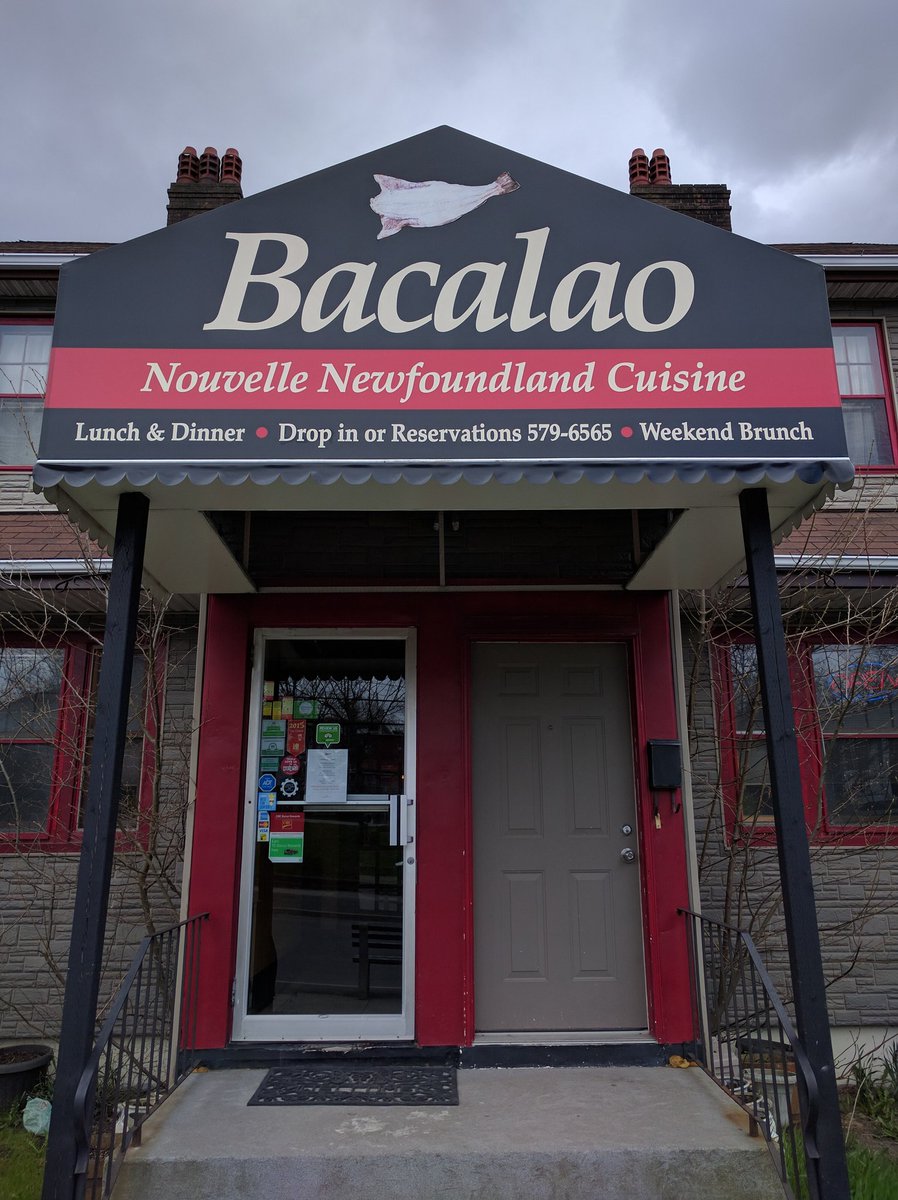 I had the Tasting Menu at Bacalao, Nouvelle Newfoundland Cuisine, created by Executive Chef Matt McDonald with Wine Pairing selection by Sommelier Andrea Maunder. It was my first time trying authentic Newfoundland Cuisine so I was very excited for the tasting menu!
COURSES
Jigg's Dinner Cabbage Roll – Everything about the tradition NL rustic meal, Jigg's Dinner, in an appetizer! Salt beef, turnip, potato & carrot rolled in a tender cabbage leaf, dollop of pease pudding, pot liquor "shooter" & homemade mustard pickles.
To give a background, Jiggs' Dinner, also known as "boiled" dinner, is a traditional meal in Newfoundland commonly eaten on Sundays.
I must say I was a little taken aback initially when I saw this dish because I'm not a veggie person. However, it was quite good and interesting. This is how I'd recommend you eat it to fully appreciate each level of flavor: First, try just the cabbage roll as-is. Then secondly, try it with the pease pudding. Then with pease pudding with pot liquor. Lastly, with all of them. You'll get to see the difference each ingredient adds.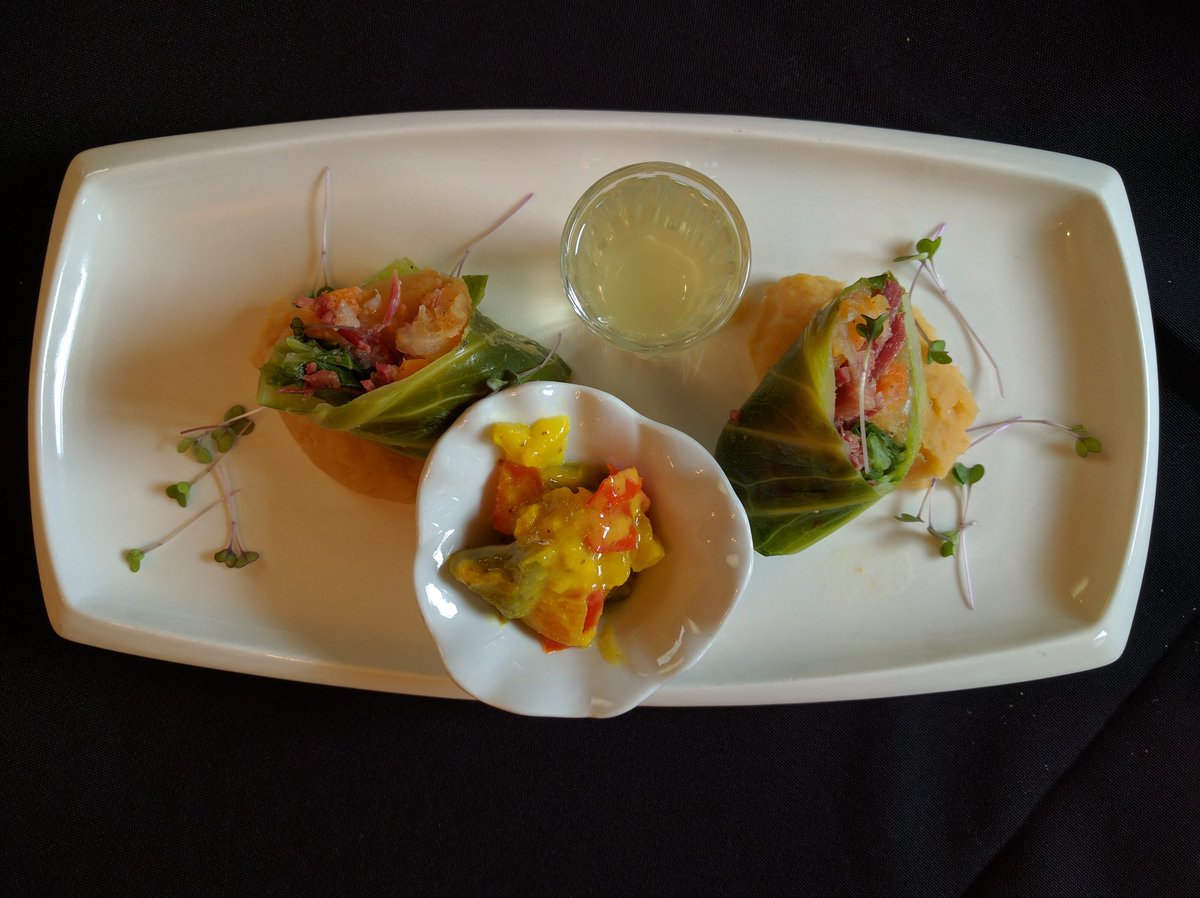 Housemade Charcuterie Plate – Moose soppressata, seal liver pate, house-cured prosciutto, with house made grain mustard (made with locally brewed Quidi Vidi 1892 Ale), partridgeberry chutney, crostini.
Very nice spread of Charcuterie at least for me. First time having moose soppressata and seal liver pate. The seal liver pate was very unique: it was dense and still had chunks in it, unlike duck liver pate. I liked the moose soppressata the most. It surprised me as well how very little gamey taste it had unlike when having it as steak. First time having partridgeberry as well, it's sweetness balances the saltiness of the meat perfectly. And add a dot of house made grain mustard to add some spicy kick!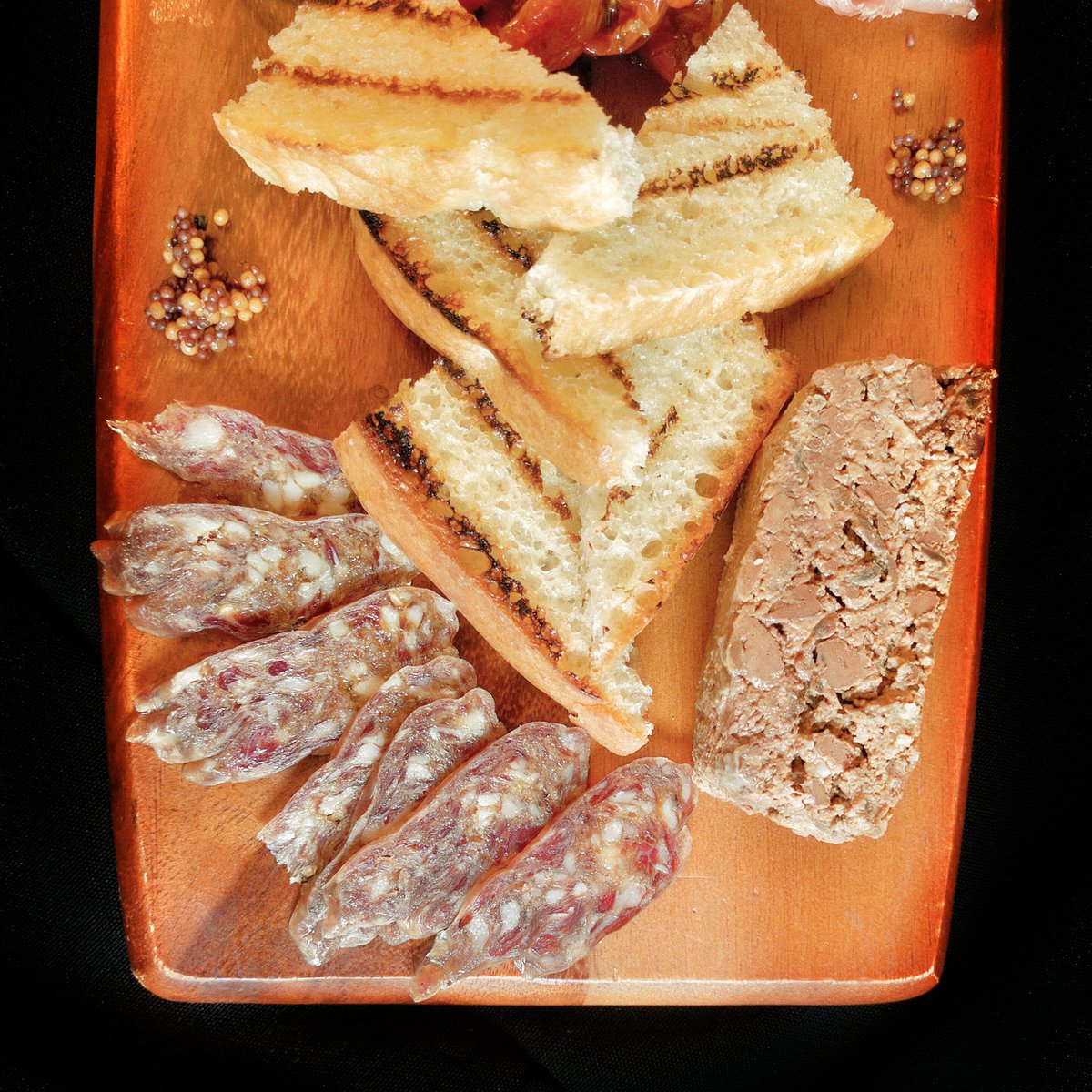 Wine Pairing for the first two courses: Cuvi Tinto Roble 2013 – Tempranillo from Castilla y Leon, Spain
This red wine went perfectly well to cut thru the saltiness of the charcuterie meat.
Newfoundland Fritto Misto – A Newfoundland delicacy, crisp golden cod tongues with local calamari, bay scallops and coldwater shrimp tossed with crispy-fried shallot rings, zucchini and roasted peppers. With lemon aioli.
I'm a big fan of fritto misto and this is no exception. Perfectly light and battered seafood.
First time trying cod tongues and I loved it. It reminds me of eel, and I love eel. The seafood was very fresh and each had the strong seafood taste that I look for. Add a dallop of lemon aioli to even enhance the flavour.
Lobster and Snow Crab Salad – Newfoundland lobster and Snow Crab with shaved fennel, red onion and tomato, lightly citrus dressed.
My favorite course in the tasting. Was surprised how something so simple can be so perfect. The freshness of the salad went really well with the lobster and snow crab. It didn't take away the seafood flavour but actually enhanced it. Felt deliciously healthy after eating this.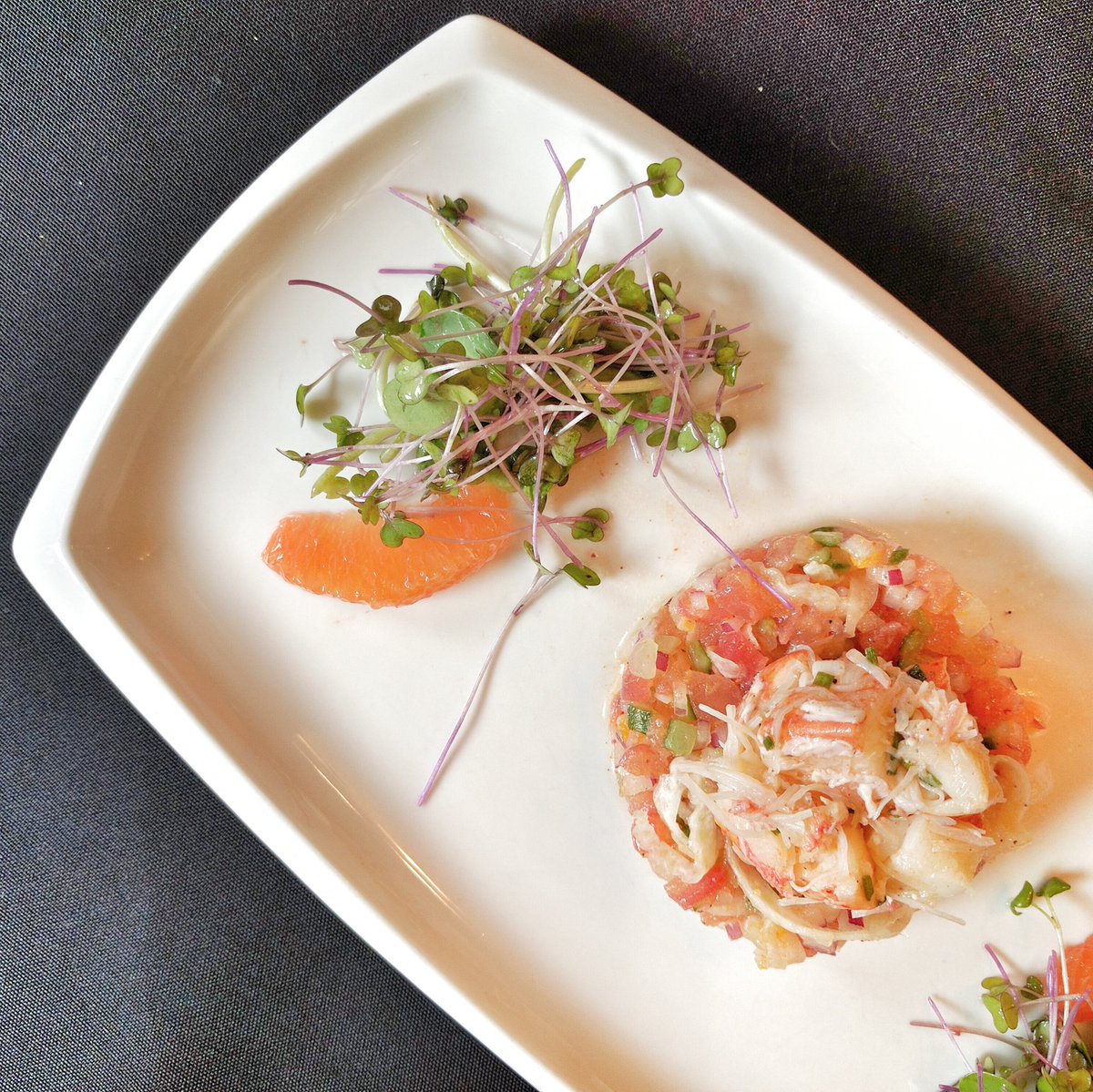 Bacalao, Pork Belly and Seal – Olive oil poached Filet of our house-salted cod, crisp house-cured local pork belly on savoury cassoulet studded with pulled braised seal shank. Lemon-herb butter.
I really loved the Pork Belly and Seal. Pork Belly was melt-in-your-mouth tender with a crunchy skin! The ratio of fat to meat was a little off though – too much fat. But luckily, the cassoulet studded with seal shank offsetted it.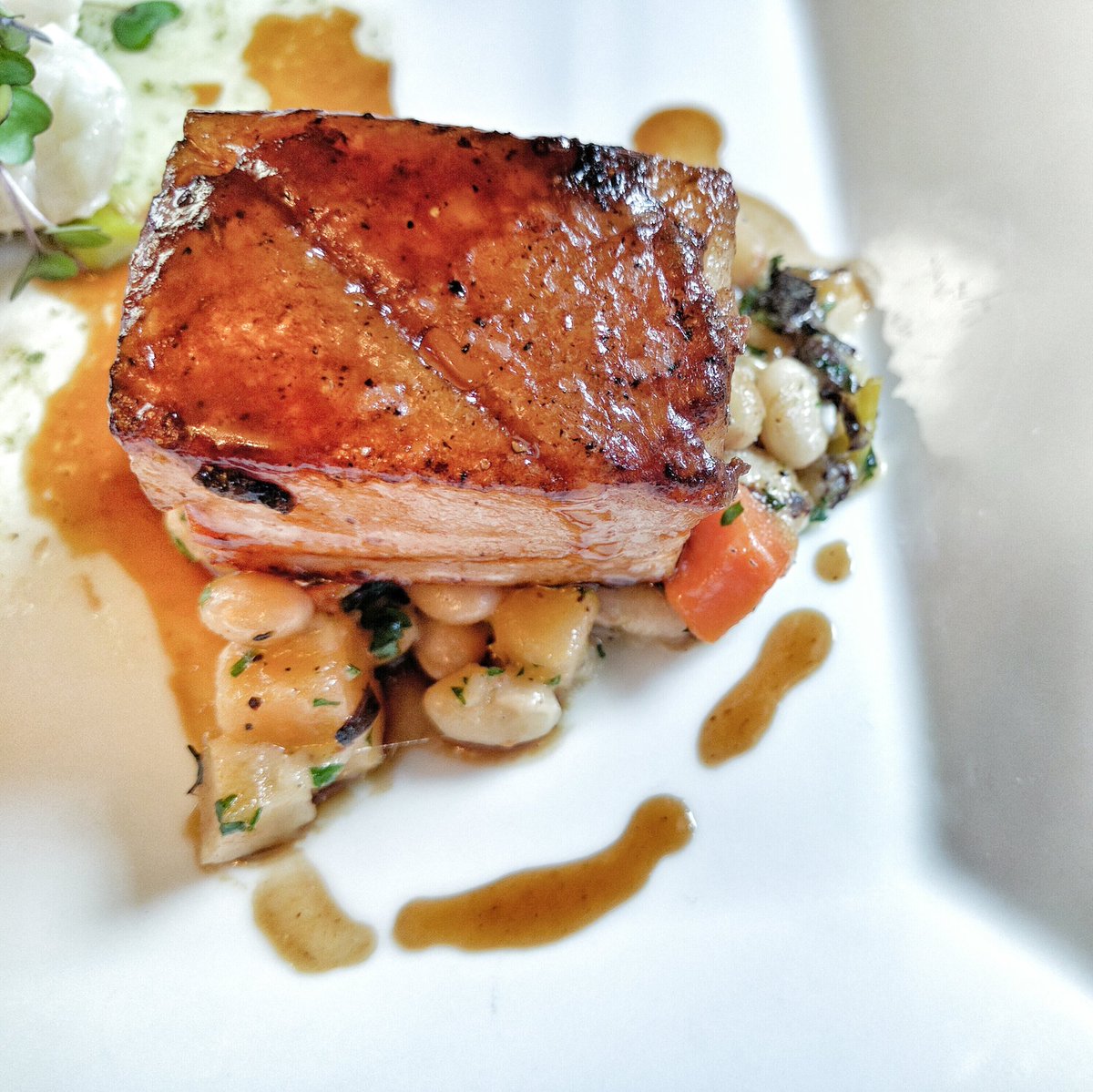 I know Bacalao is one of the popular dishes here, and in Newfoundland. But unfortunately, I found it too salty for my liking. I felt like I was eating a spoon of salt. The cod was perfectly cooked and I really loved the texture. But the saltiness really got to me, and I know that's really how it's supposed to be so it's just a matter of personal preference. I actually had to eat the cod with the pork belly to offset the saltiness.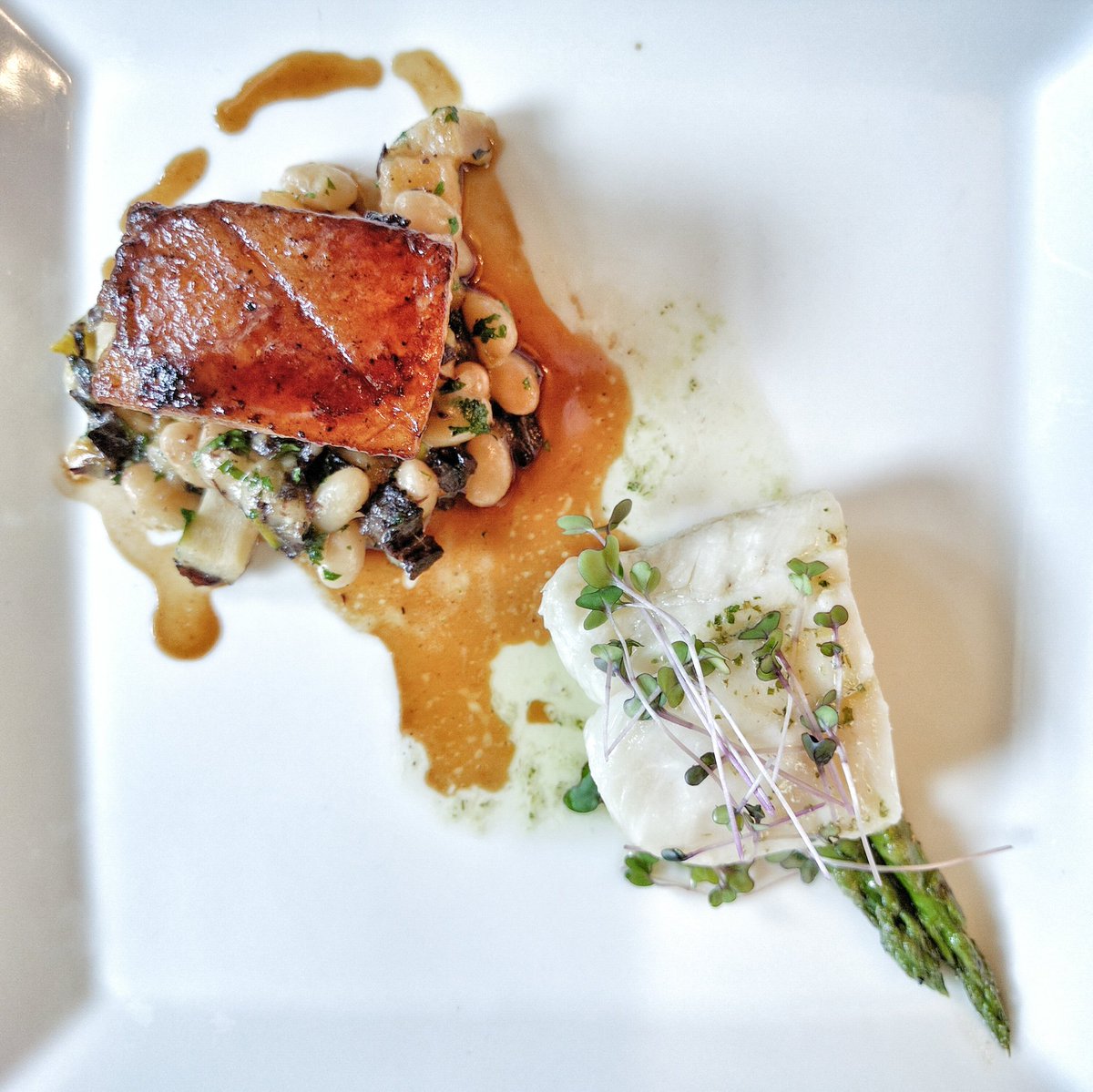 Wine pairing for last three courses: Marquis de Pennautier Terroirs d'Altitude 2012 – Chardonnay from Languedoc, France
This white wine enhanced the seafood flavours, and help wash the saltiness from the Bacalao.
DESSERTS
The Frozen Republic – a trio of semifreddos, layered to represent the Pink, White and Green of the Newfoundland Republic flag: tangy partridgeberry, zesty fresh lime and a lusty middle layer spiked with locally made Iceberg Infusions Crème Brulée flavoured vodka.
This was such a refreshing ice cream. So the trick to eating this is to try each color first on its own. Then try mixing them around after. I found I liked the white layer the best, then the green then pink. However, mixing them all up, you get a whole new flavour profile with the sweet, sour and tangy all going through your taste buds. Very playful dessert indeed.
It was also interesting to me that it represents the Newfoundland Republic Flag. But did you know? Although the pink, white and green tricolour can be seen all around the province, it was never an official flag of Newfoundland and Labrador.
Honey Brown Ginger Cake – moist, spicy, individual cakes, made with local artisanal Quidi Vidi Honey Brown beer and candied ginger. Served warm with crème Anglaise.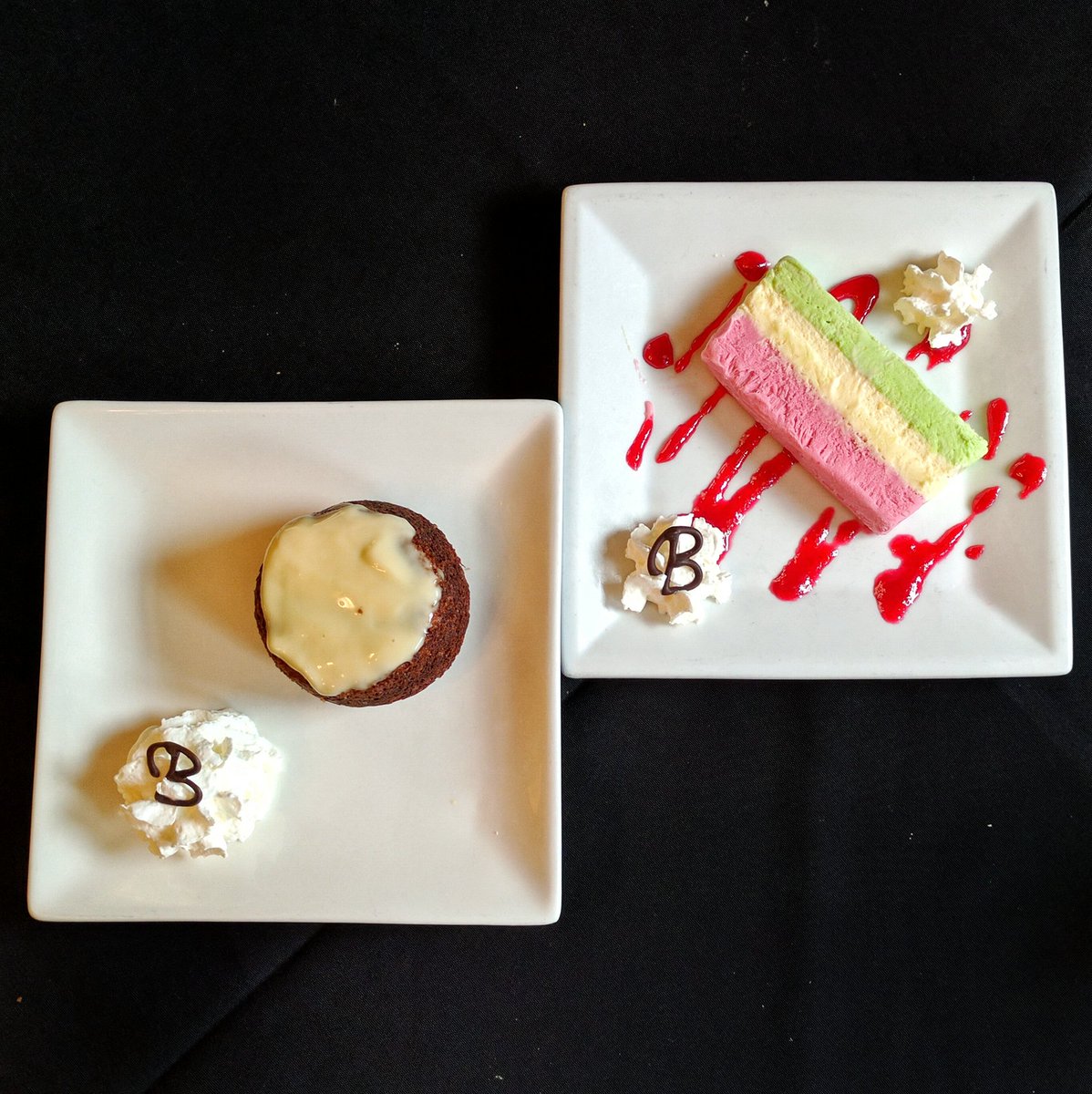 ---
I got to meet to meet Chef Matt McDonald and Pastry Chef/Sommelier Andrea Maunder (not in photo).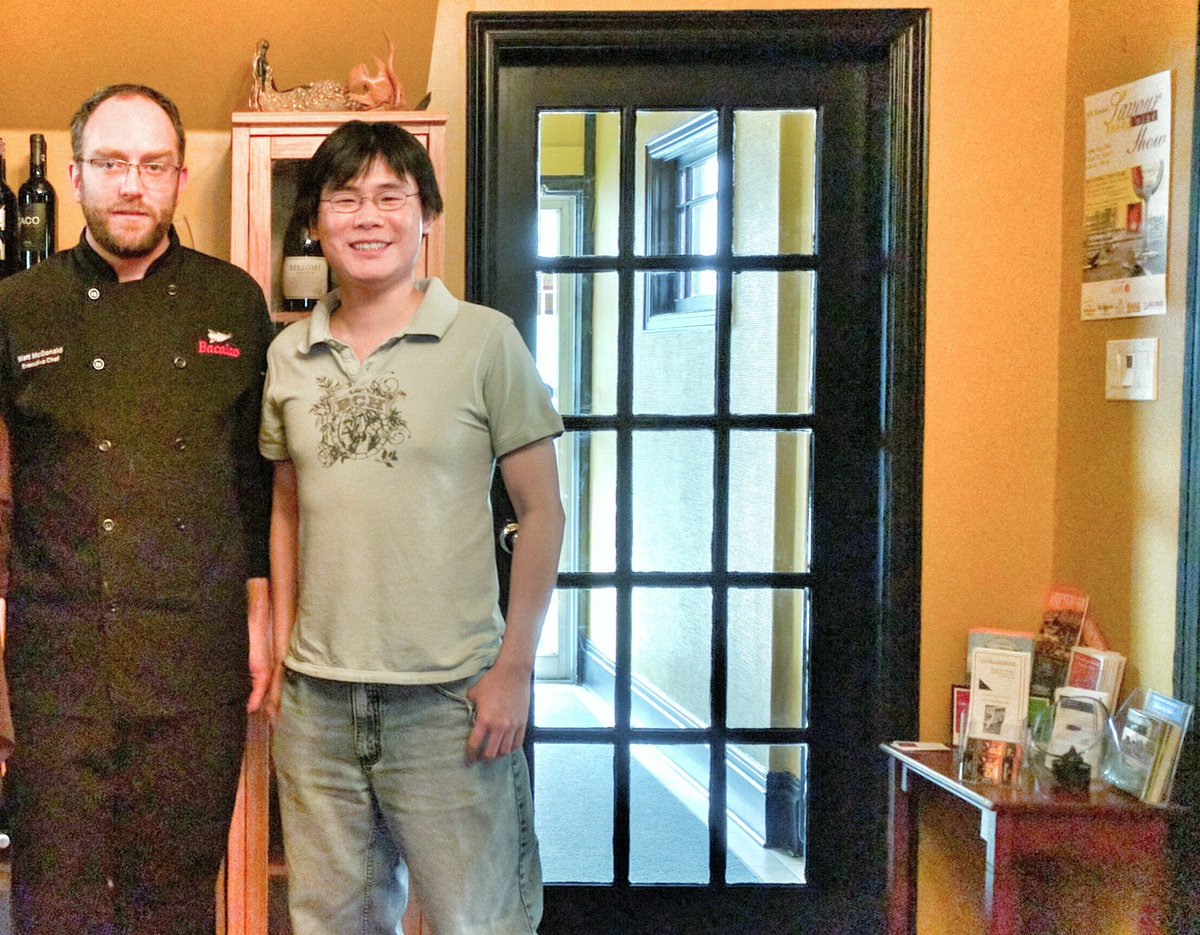 ---
Bacalao
Address: 65 LeMarchant Road, St. John's, NL A1C 2G9
---
Disclaimer: Although this was a sponsored tasting with Bacalao Cuisine, the opinions expressed here represent my own and not those of the restaurant.