Blaze Pizza in Toronto is a fast-casual restaurant that specializes in fast-fired pizza for 180 seconds in a blazing hot oven with 100% pure fire! Now that's blazing!
I checked out Blaze Pizza for Yelp Toronto's Elite Event which had me all excited because I've always wanted to try Blaze Pizza!
Customizable Pizza at Blaze Pizza
The concept of Blaze Pizza is a fully customizable experience. You pick the dough, the sauces and all the toppings you want.
You can even do split sauces and toppings allowing you to try more creations. For my pizza, I did mine half and half exactly for that reason:
Half Garlic Pesto Sauce with ricotta and gorgonzola cheese, italian meatball, spinach, basil, applewood smoke bacon and arugula.
Half white cream sauce with fresh mozzarella and feta cheese, smoked ham, applewood smoked bacon, roasted garlic and mushrooms.
To accompany the pizza, they provided bottles of Steam Whistle beer. I think I drank 3 or 4 bottles because I love to drink beer with pizza!
Also Read: Prosciutto Arugula Pizza Recipe
I really loved my pizza! I always prefer cream sauce or pesto sauce over red sauce any day so I'm glad Blaze Pizza has those gourmet sauce options.
There are so many toppings to choose from. However, as always, there's such a thing as putting too many toppings.
The best amount is roughly 5-7 toppings in your pizza. After that, the pizza may become too heavy to put in the oven or it may be soggy or watery from all the toppings.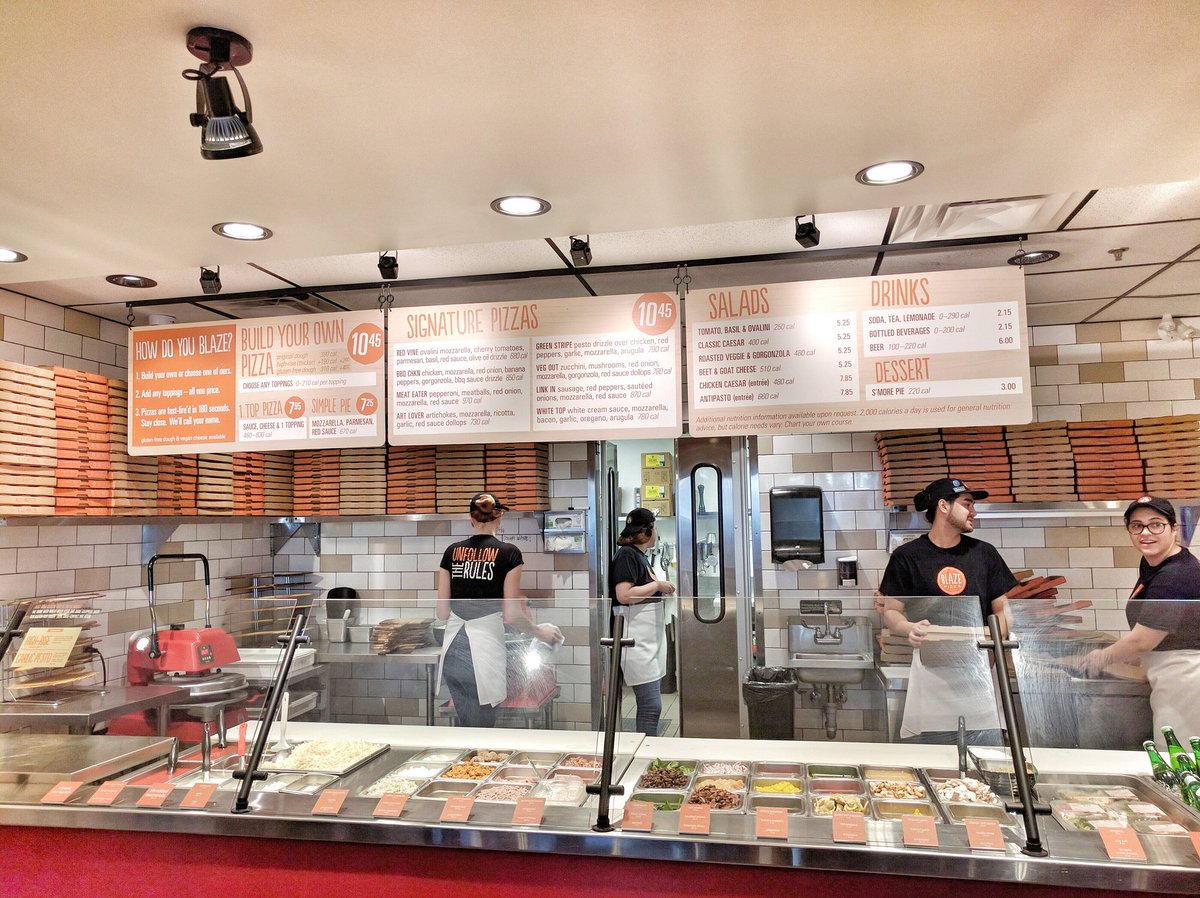 Kitchen Tour + Make-Your-Own Pizza
Before doing the Make Your Own Pizza, I got a tour of the kitchen, from where the doughs are stored, to the entire assembly line of making the Blaze Pizza.
After I finished eating, I was able to go through the entire process and make my own pizza, from forming the crust from the dough, to putting sauces and toppings, to putting it into the oven, moving it around the oven, taking it out and slicing it.
It was so much fun! We also got to take home the pizza we made. So for this one, I tried making something different than my first pizza, and I also tried the spicy red sauce.
Also Read: Where To Eat in Seattle
Gift Box
We also got a gift box that had some pens, pins and free Blaze Pizza vouchers for next time! This was such a fun event!
I really enjoyed this so much as the food was amazing plus there was the fun learning experience of getting behind the scenes with the kitchen tour and making our own pizza from scratch.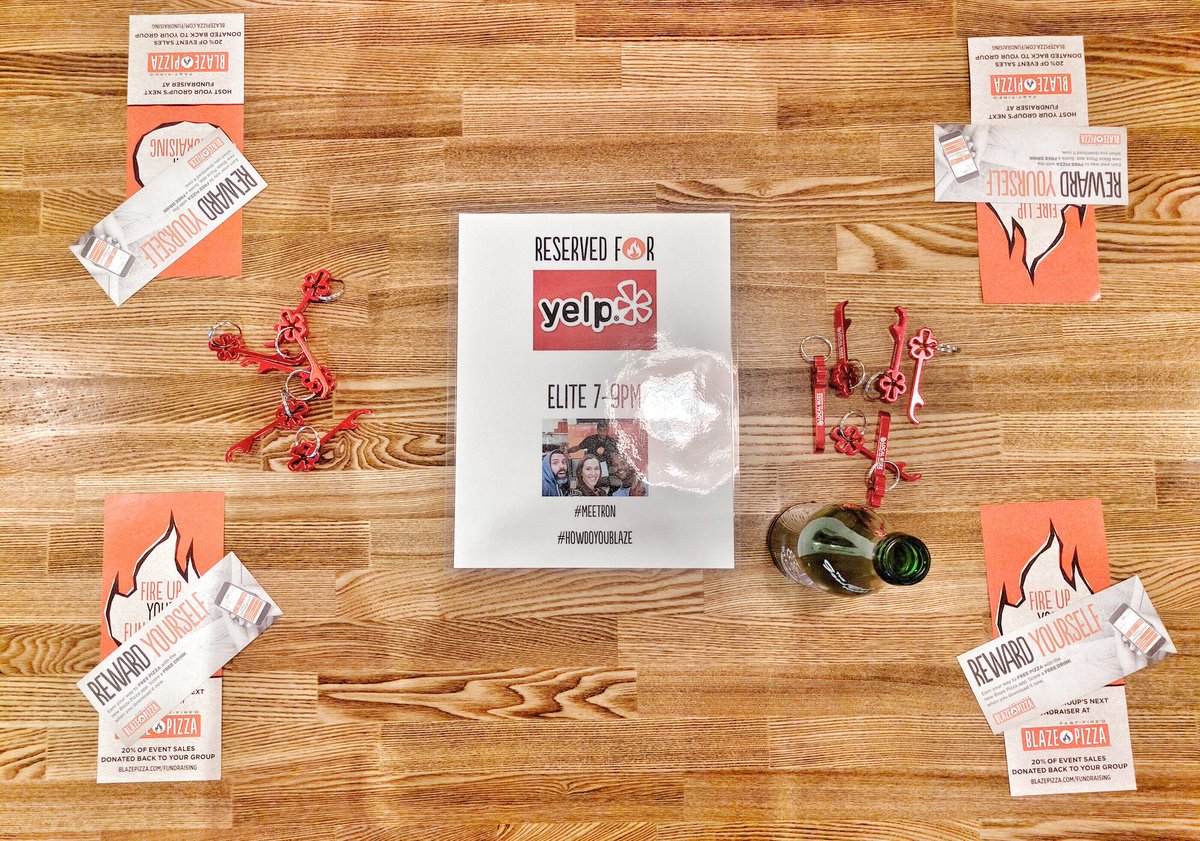 Kudos to Yelp Toronto team for making this happen! And thanks to Blaze Pizza for hosting!
---
Blaze Pizza Toronto
Website / Address: 10 Dundas St. East, Toronto, Canada
---
Yelp Elite Event
Event Page