Canada's Great Kitchen Party annually hosts the Canadian Culinary Championships featuring acclaimed Canadian chefs, elite athletes and musicians to celebrate excellence in Canadian culture through sport, music and food.
For the championships, 11 of the Gold medalists from each regional qualifier compete in the grand finale happening in Kelowna on February 1 & 2, 2019. Regional qualifiers take place in Moncton, Ottawa, Edmonton, Halifax, St. John's, Victoria, Saskatoon, Toronto, Calgary and Winnipeg.
On October 29, 2018 at the Metro Toronto Convention Centre, Canada's Great Kitchen Party presented its annual Toronto Regional Qualifier for the Canadian Culinary Championships, hosted by George Stroumboulopoulos.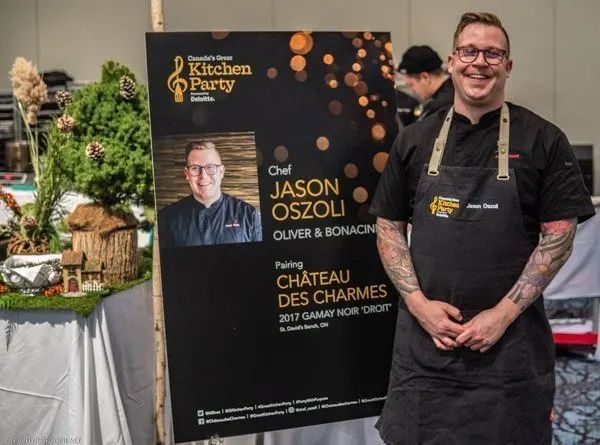 This $550+ ticketed event allowed guests to enjoy a variety of delicious dishes from the competing chefs, meet and greet chefs and athletes, and be entertained by some of Canada's top musicians.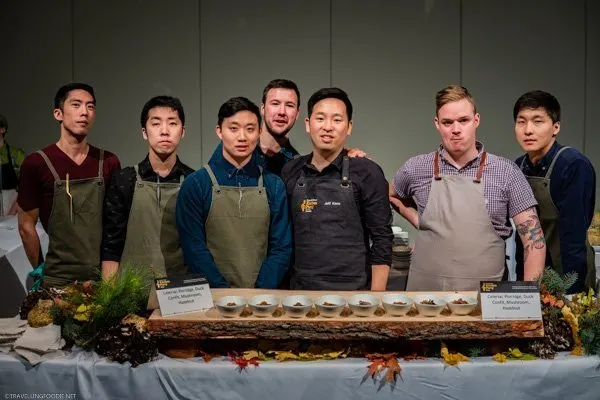 There were also both live and silent auctions that took place.
Live auctions offered one-of-a-kind trips and experiences. Silent auctions offered things related to food and drink, sports and music.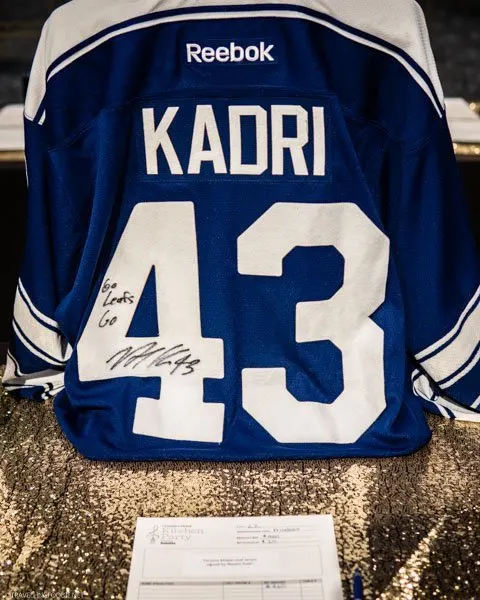 Guests also got to mingle and meet with a number of Elite athletes including Jennifer Botterill (Hockey), Anastasia Bucis (Speed Skating), Para Alpine (Skiing), and Anna May Pierse (Swimming).
Proceeds from the event benefited B2ten, MusiCounts and Community Food Centres Canada (CFCC). Dom Gauther (B2ten Co-Founder), Kristy Fletcher (MusiCounts Executive Director) and Nick Saul (CFCC President and CEO) represented the beneficiaries at the event.
Also Read: Toronto Taste, Premiere Culinary Event in Toronto
---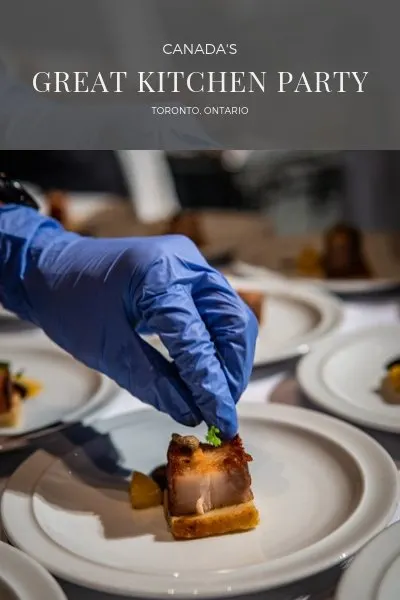 Canada's Great Kitchen Party: Toronto Culinary Competition
Canada's Great Kitchen Party Toronto Regional Qualifiers VIP Reception started at 5:15PM allowing for early access to chef stations, followed by general admittance at 6:00pm.
This year's Canada's Great Kitchen Party Toronto line-up of 10 competing chefs includes: Ryan Crawford (Backhouse), Jeff Kang (Canis), Keith Pears (Delta Toronto), Gian Nicola Colucci (Four Seasons Toronto), Elia Herrera (Los Colibris), Jesse Vallins (Maple Leaf Tavern/PORT), Amira Becarevic (Mira Mira), Jason Oszoli (Oliver & Bonacini), Rob Toppan (The Fifth Grill & Terrace), and Albert Ponzo (The Royal Hotel).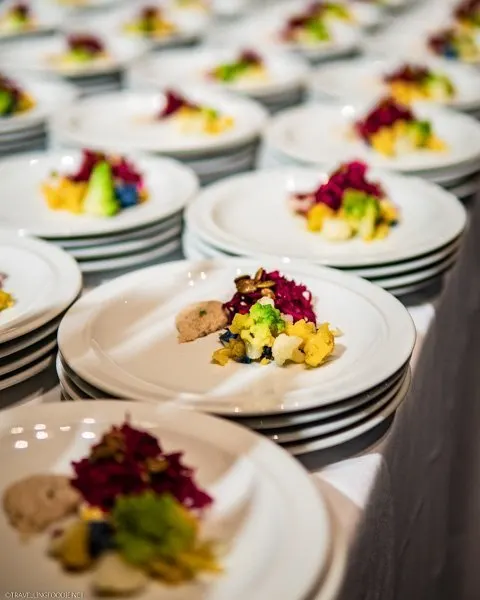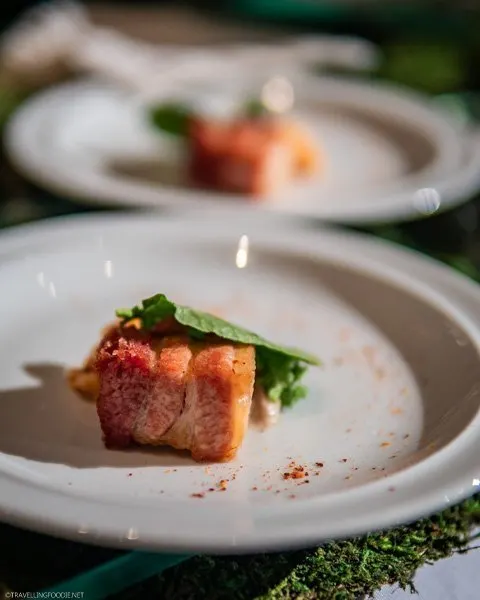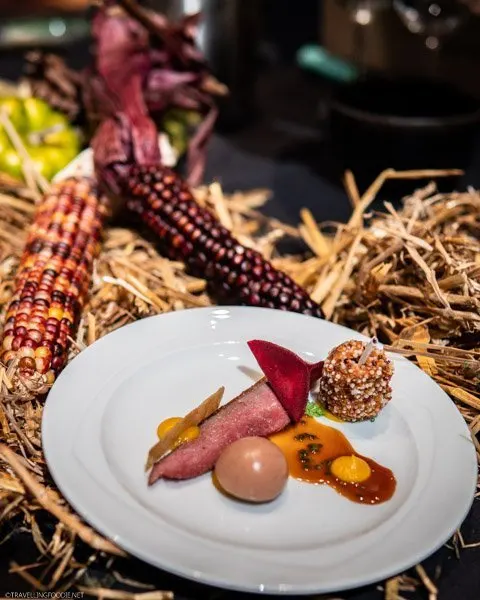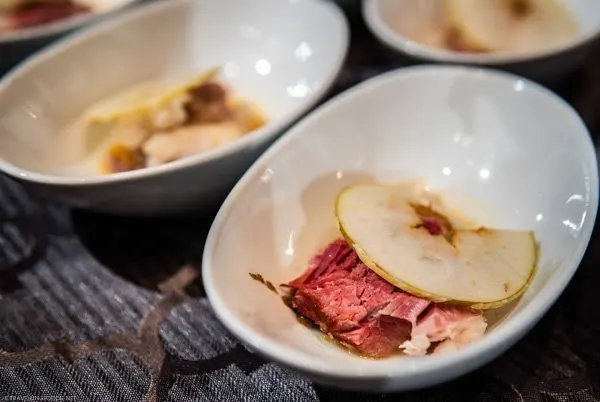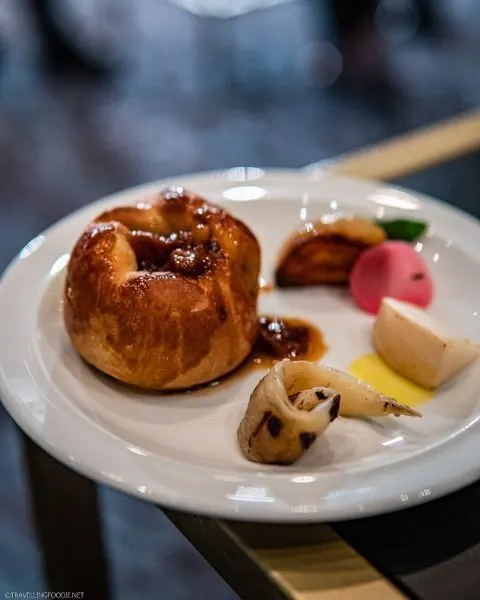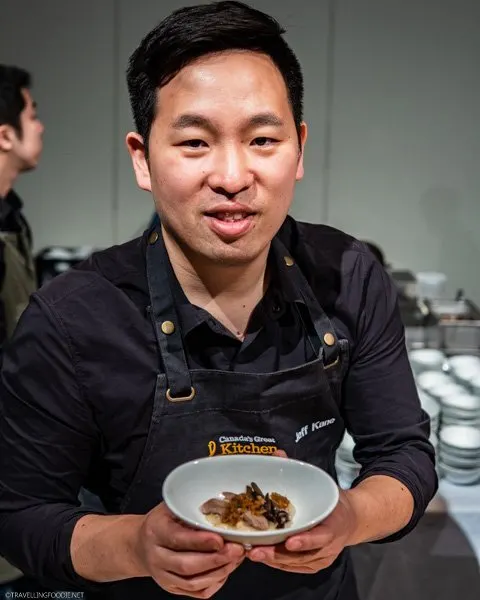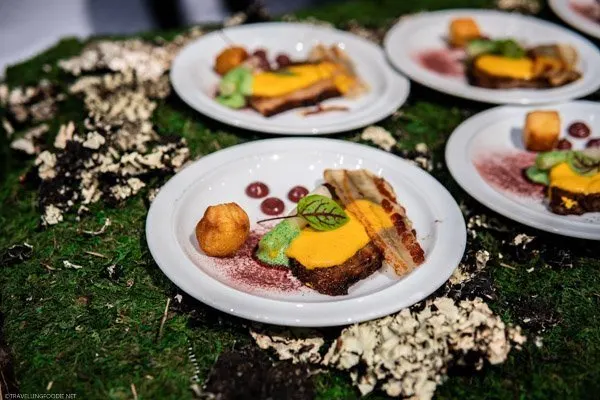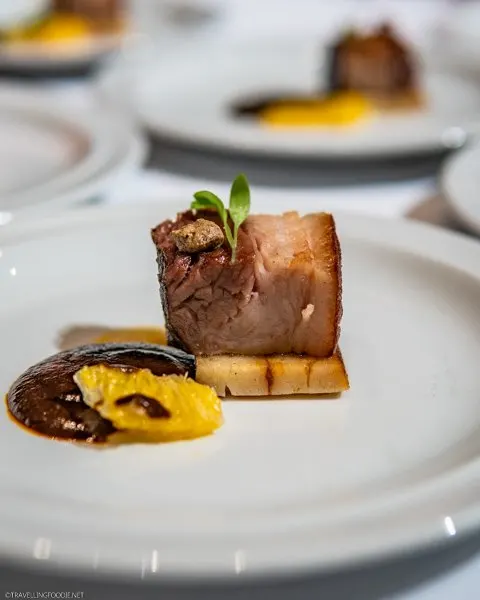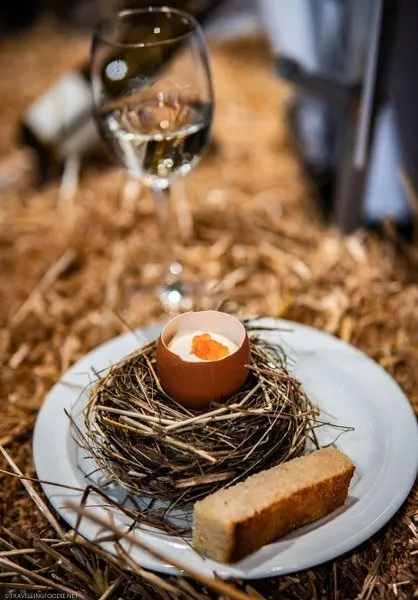 For Canada's Great Kitchen Party Qualifiers, each chef created a dish with a corresponding wine pairing.
Also Read: Montreal en Lumiere / Montreal Festival of Lights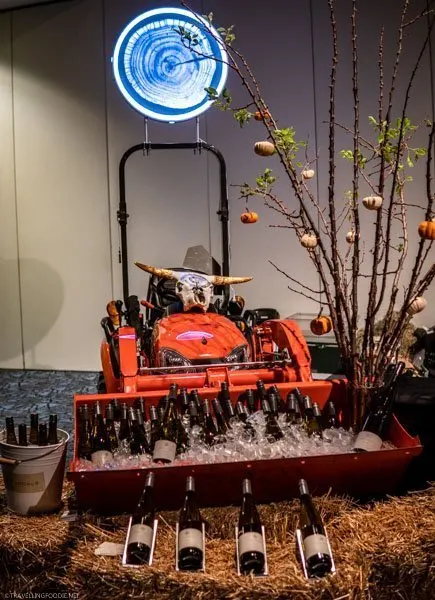 The Judging Panel included: James Chatto (National Culinary Advisor), Sasha Chapman (Senior Judge), Christine Cushing, John Higgins, Lucy Waverman, Amy Rosen, Chef Lorenzo Loseto (2017 Gold Medalist), Geddy Lee (Guest Judge), David Lawrason (National Wine Advisor).
The 2018 VIP Reception Chef was Chef Lorzeno Loseto of George Restaurant, who was the 2017 Gold Medal Winning Chef. Though not competing, he had a station serving food.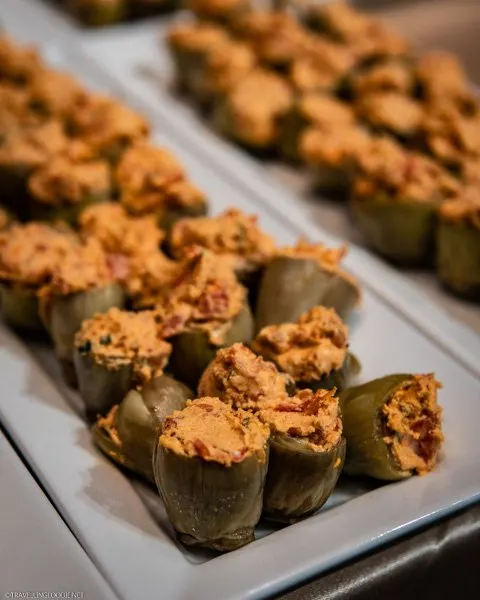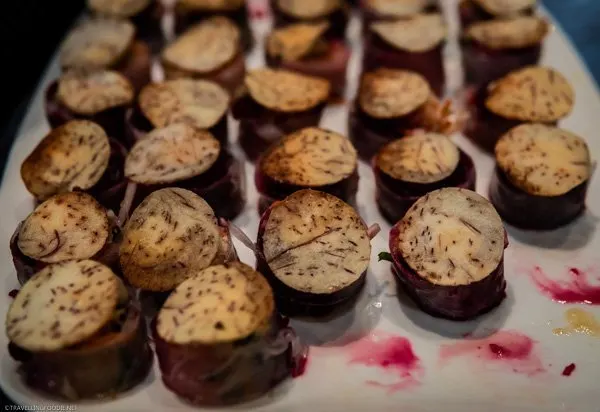 Similarly, The Local Cafe and Restaurant at Centennial College's School of Hospitality, Tourism and Culinary Arts was also serving food and roaming hors d'oeuvres.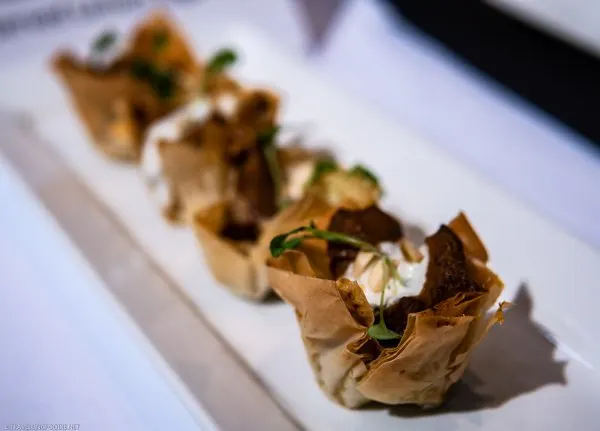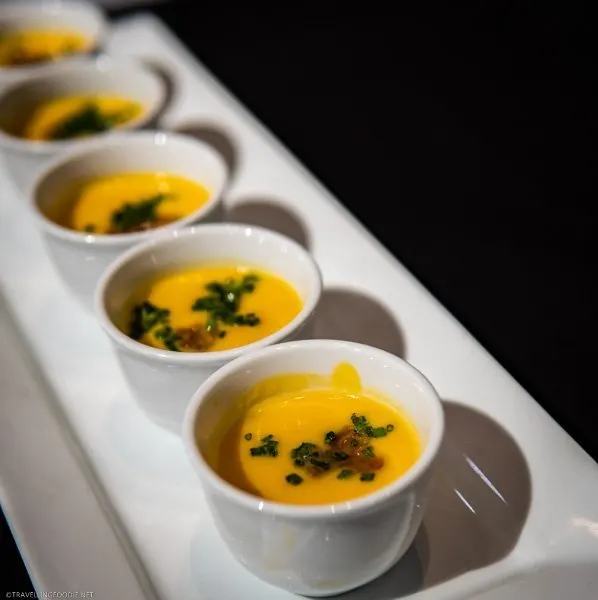 The beverage stations include wines from Chateau des Charmes Wines, Cave Springs, The Foreign Affair Winery and Mission Hill Wines; spirits from Slava Vodka; and beers from People's Pint Brewing Company, Town Brewery and Godspeed.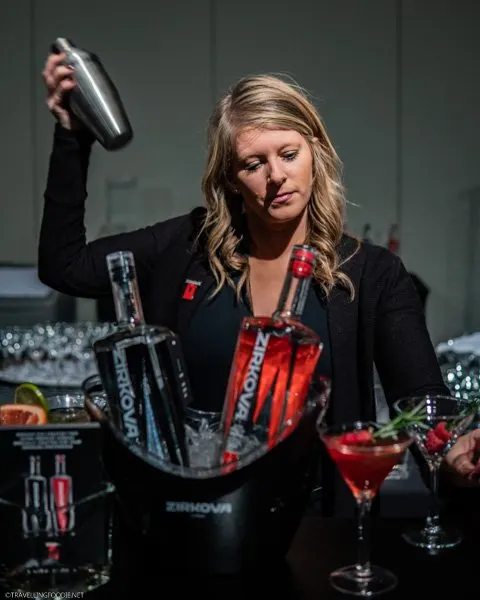 Toronto Regional Qualifiers Gala Celebration
At 7:50pm, people moved to Hall G for the sit-down Gala Celebration which featured dessert, speeches, athletes, live entertainment, the crowning of Gold, Silver and Bronze chefs, and the Live Auction Adventure Trips with Canadian athletes and musicians.
Desserts at the table were prepared by Metro Toronto Convention Centre's Executive Chef Duff Lampard and included apple cheesecake pop, orange mandarin tart and coconut passion fruit verrine.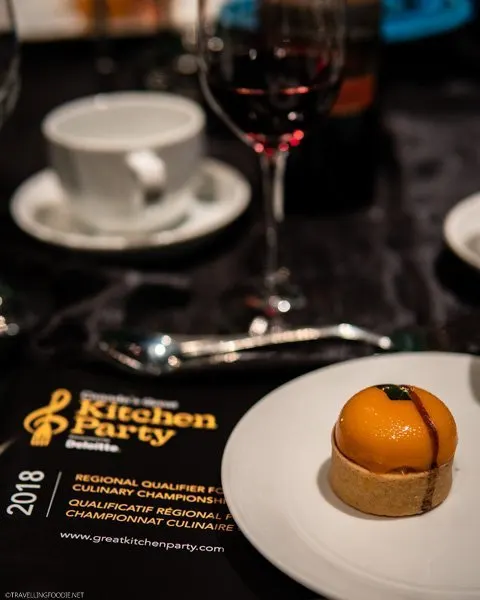 The most important part of the evening was obviously the announcing of the Canada's Great Kitchen Party Toronto Regional Qualifier winners.
I was glad that Gold winner was Chef Elia Herrera since hers was my most favourite dish. Congratulations to Chefs Elia Herrera, Gian Nicola Colucci and Keith Pears!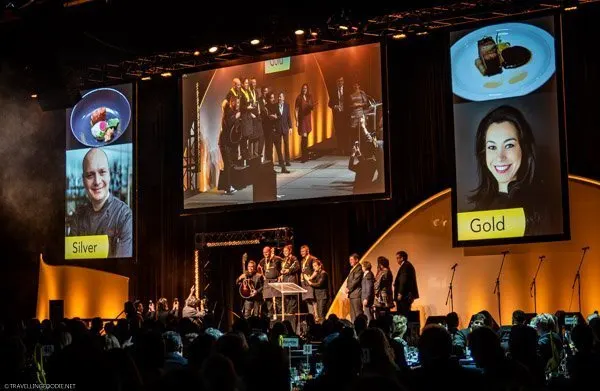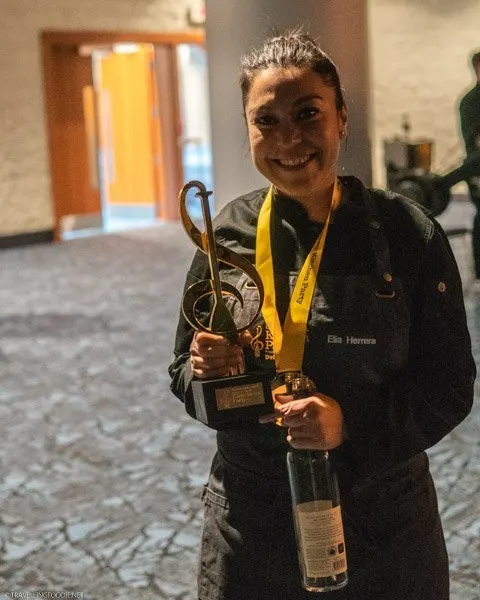 For the wine category, the Best of Show winners were: Charles Baker Wines' 2014 Picone Vineyard Riesling (Gold), Mission Hill Family Estate's Quatrain (Silver), Hidden Bench Winery's 2016 Estate Riesling (Bronze).
The entertainment was amazing that night. It included Jim Cuddy, Ed Robertson, Dustin Bentall, Kendel Carson, Tom Cochrane, Sam Polley, Devin Cuddy and Annie Lindsay.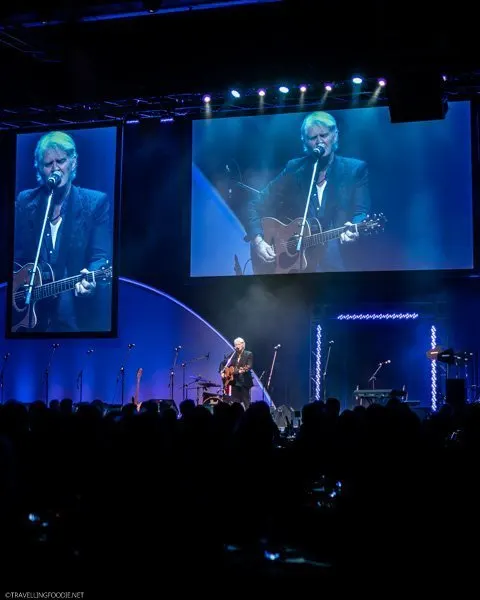 Also Read: Great Canadian Kayak Festival & Challenge in Timmins, Ontario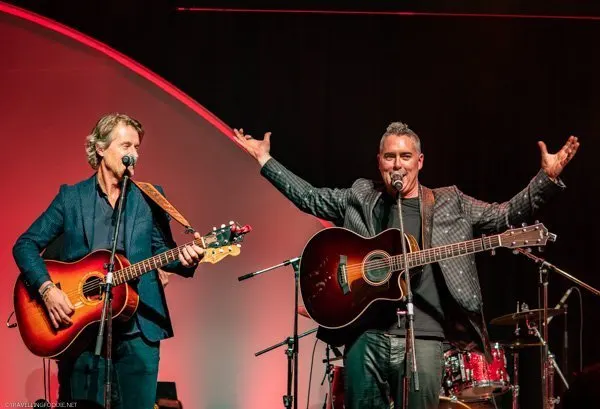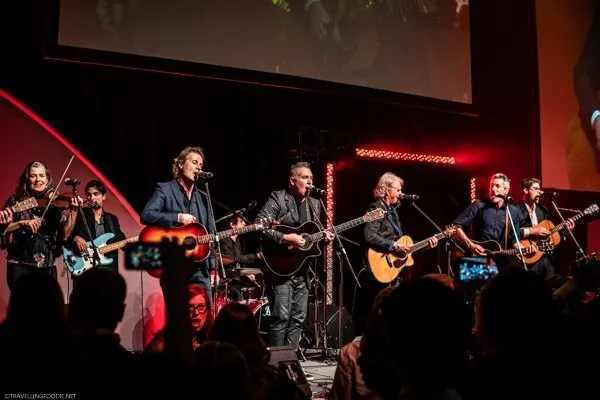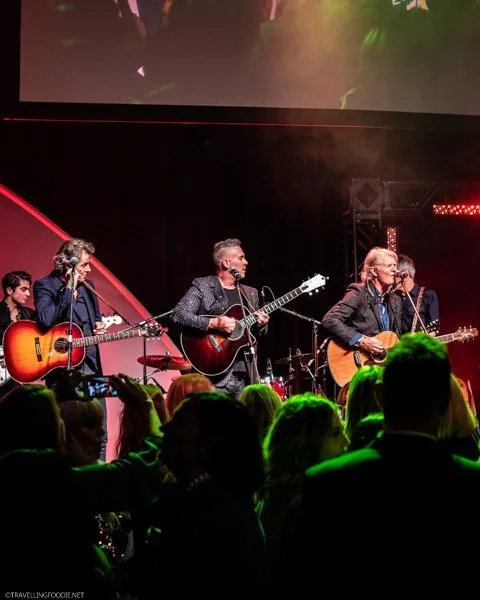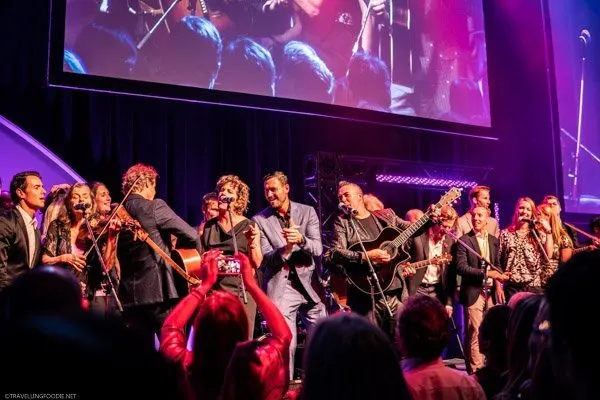 I've been a fan of Barenaked Ladies since I was a kid so I was excited to see Ed Robertson and get the chance to meet him in person at Canada's Great Kitchen Party.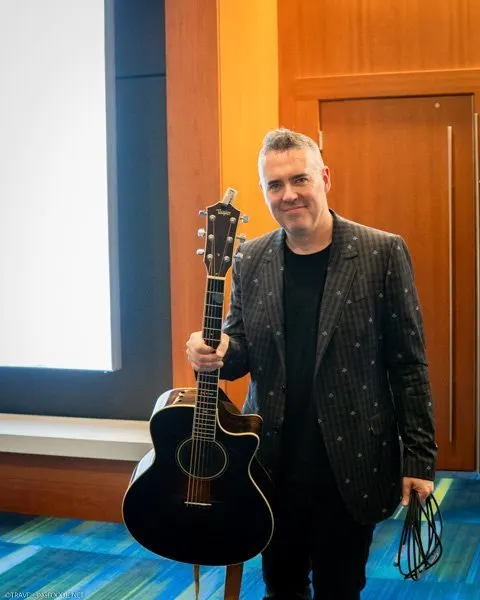 ---
You can learn more about Canada's Great Kitchen Party thru their website, or find them in Facebook, Twitter and Instagram.