In its 17th year, Cuisine & Cuvée is one of three signature events hosted by the Providence Healthcare Foundation to raise awareness and money in support of Providence Healthcare.
Nominated in 2017 by the Canadian Event Industry Awards for "Best Event", Cuisine & Cuvée's goal is to Party with a Purpose in celebrating the healing "transformation" that Providence Healthcare's patients experience throughout their rehabilitative journey.
And they really mean party as the event goes until midnight.
Also Read: Sustainable Dim Sum Event in Toronto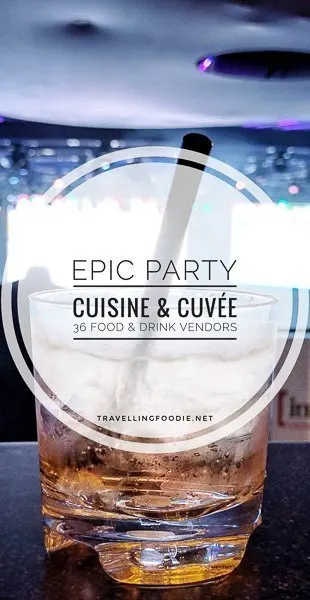 ---
Cuisine & Cuvée 2017
This year, Cuisine & Cuvée was hosted on May 26, 2017 in Toronto's popular new night club, REBEL, bringing an oversold event of over 1,100 guests for an all-inclusive evening of amazing food and drink, all of which are 100% donated by 36 vendors.
Each ticket cost $175 – you can save on bulk purchases.
I was invited by Providence Healthcare Foundation to attend the event as accredited media which gave me all access privileges to Cuisine & Cuvée. I was so excited as this will be my first time to attend and I've heard so much about it.
To further support Providence Healthcare, guests can join auctions and raffles with many rare and "money-can't-buy" experiences like the "Go Leafs Go" package raffle which gives Toronto Maple Leafs Hockey Game in Executive Suite for 12 guests.
A whopping $250,000 (net of expenses) in funds were raised, a 25% increase from 2016.
Food & Drinks
There were 36 vendors – some are merged into one station like the wine bar. I was able to get photos of 20 and try 12 of them. I ended up drinking more than I ate because the drinks didn't run out, but the food did.
What I decided to do was to take photos of everything first so I can fully relax the rest of the night. In hindsight, I should've eaten when I had the chance while taking photos since I came early and there were no lines at that time.
I didn't get to try a lot of the Savoury Food Stations because they ran out, and the Sweet Stations were all gone already by the time I was making my way there.
What a night though! It was EPIC indeed! I haven't had this much fun in this kind of event for a while.
Kudos to the 40 corporate volunteers doing all-day set-up, plus the additional 70 who worked all night as well as the 25-member committee who volunteer their time all year long to plan and prepare this party!
Cuisine & Cuvée is definitely an event to look forward to!
Also Read: Hoppy Holidays, Craft Beer Sampling Event in Toronto
Favourite Dish
e11even – Diver Scallop w/ Truffled Celeriac Puree, Honey Mushrooms, Bacon Jam.
Favourite Drinks
Dixon's Distilled Spirits – Oatshine – It was my first time trying Moonshine during my Stratford Culinary Tour and fell in love with it. I really enjoyed this version with the taste of oats, and it is made with 100% of them.
Cornerstone Estate Winery – 2013 Cornerstone Pinot Gris (White Wine)
Other Dishes tried
Casa Manila – Adobo Boats in Atchara
Casa Manila – Ube (Purple Yam) Buttercream Cake
LOCALE Mercatto – Cavatelli: Smoked Ontario Trout, Arugula, Roasted Shallots, Lemon Pesto
Pilar's Catering – Roast Beef from Pilar's Roast Beef Slider station
Jawny Bakers Restaurant – Gourmet Ribs
Bothwell Cheese – Assorted Cheeses like Jalapeno Monterey Jack
Grilltime Gourmet Meat Shop – Pulled Pork Taco
Outrigger – Open Face Prosciutto on French Baguette
Other Drinks tried
Jack Daniel's Tennessee Whiskey – Manhattan Cocktail
Wyborowa – Lemon & Lavender Libation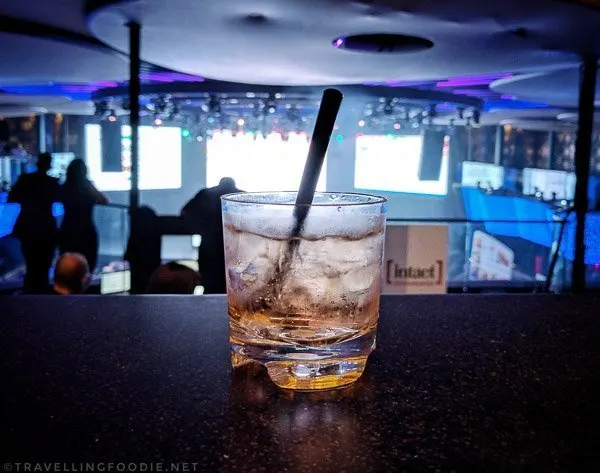 Everything Else
Brennan's Gourmade Thyme – Gourmade Grilled Cheese with Gardenia Tomato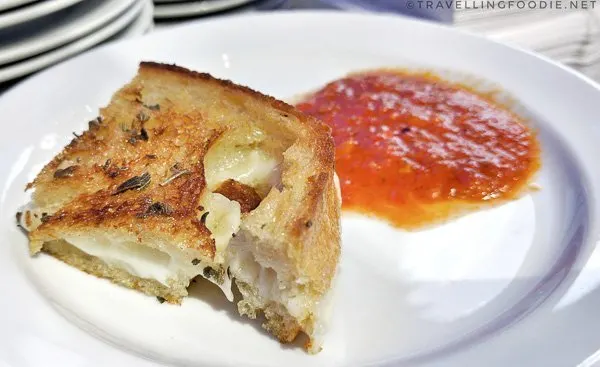 Spring Villa Chinese Cuisine – Chinese Inspired Food like Siu Mai
EDO – Assorted Sushi like Spicy Salmon Maki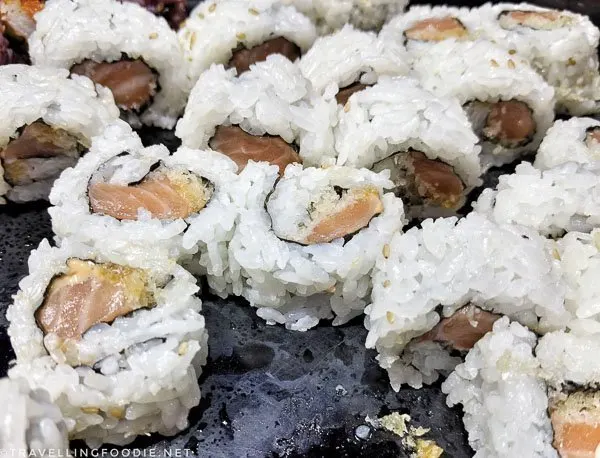 Pasquale Brothers – Domestic & Imported Specialty Foods like Semi-Sundried Cherry Tomatoes
Holy Cannoli – Freshly Piped Cannoli
Kake Kreations – Gourmet Cake Pops like Orange Creamsicle
Select Bakery – Mini Baklava
---
Hope this Toronto event review gives you an idea if Cuisine & Cuvee is something you'd want to attend next year!
---
Providence Healthcare Foundation
Website | Instagram | Twitter | Facebook
---
DISCLAIMER: Though I was invited by Providence Healthcare Foundation and was provided complimentary access to Cuisine & Cuvée, all opinions are my own.