Dickey's Barbecue Pit is an American barbecue joint that first opened in 1941 in Dallas, Texas by Tavis Dickey as a family-operated restaurant specializing in slow-smoked barbecue.
We visited the restaurant because of a Groupon that we had purchased. Since we were visiting Roman Aroma Cafe after, we decided to go to the Dickey's Barbecue Pit location in Redondo Beach.
The restaurant is in the Redondo Shores Shopping Center at the northwest corner, which was a little hard to find since there were no big signs that pop out when looking around from the parking lot.
Also Read: Southern California Must–Try Food & Drinks
---
Three Meat Plate at Dickey's Barbecue Pit
We ordered the Three Meat Plate for $16.95 in which we chose 1/2 Beef Brisket, 1/4 Pulled Pork with Mac and Cheese and Waffle Fries.

Did you know? Dickey's Barbecue Pit smokes their meat with real hickory wood and you can really smell it when it comes out!
I had mixed feelings with the beef brisket at Dickey's Barbecue Pit: the parts where the meat was marbled was amazing. They were melt-in-your-mouth tender. But the non-marbled parts were quite tough.
The pulled pork was actually a winner for me! It was consistently tender and flavourful with a hint of fattiness you expect.
Travelling Foodie Tip: Make sure to try the different sauces with the meat as it enhances the overall flavour!
The Mac and Cheese was also really good! It was very cheesy and the macaroni was nicely cooked.
However, it was a very small portion that they gave, which is a shocker for me since most American joints tend to give big sides.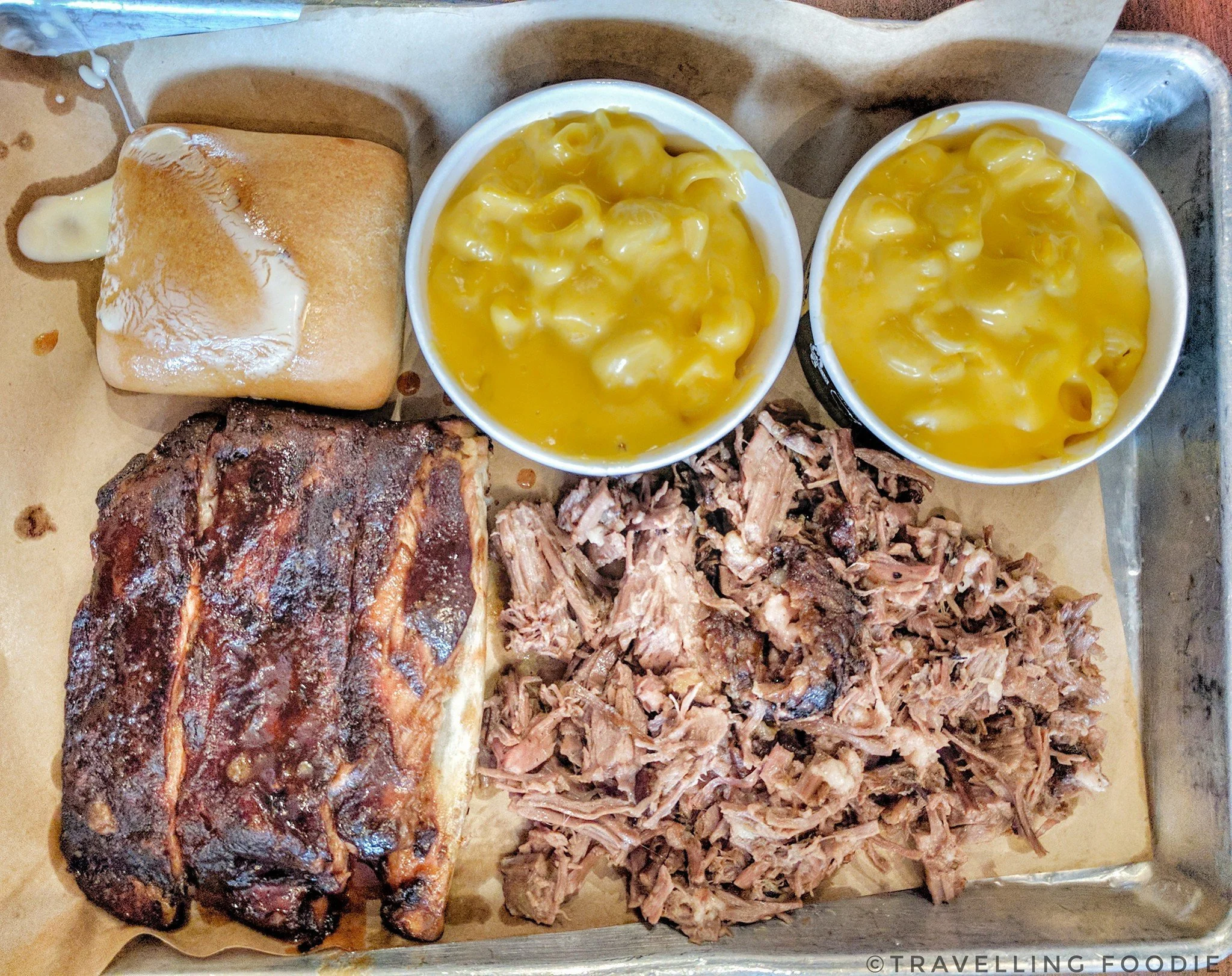 One thing they should inform is that you can also get the ribs with the Three Meat Plate. In the sign for Three Meat Plate, it only mentioned taking meats by the pound.
Since ribs were only listed as half or full rack, and not by the pound, we were unaware that we can actually get them.
My brother did ask them and was able to get them for his Three Meat Plate, and he said it was really delicious but you only get 3 bones.
---
Dickey's Barbecue Pit
Website / Address: 407 Pacific Coast Hwy, Redondo Beach, CA 90277
---