Doma opened in November 2016 in Toronto, bringing a creative take on Asian fusion: French-inspired Korean cuisine.
The restaurant, which includes a bar, is small, seating around 25 people, in a romantic setting with dim lighting and candles.
Doma's sign outside is very small so it's hard to spot the restaurant especially since it's along Clinton Road instead of College Street so you might mistake it as a house in the neighborhood if you miss the sign.
NOTE: As of December 2019, Doma has closed and re-branded by the same owners as Boonsik, offering Korean street food.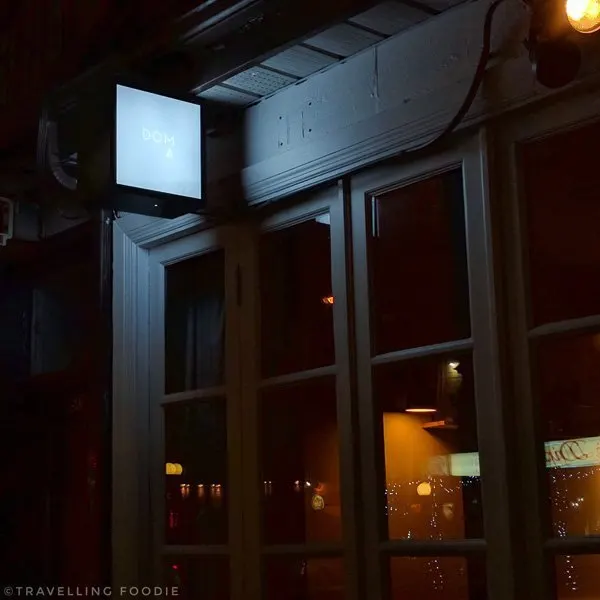 Also Read: Top Restaurants in Toronto
---
Doma's Menu
Doma's menu is very simple: 7 entrees (2 vegetables, 2 seafood and 3 meat) and 2 desserts. You can opt to have the tasting menu to try the whole menu for $65.
Their menu changes monthly so what's in this review is for the November menu. They are only open for dinner, but said they plan to offer lunch next spring.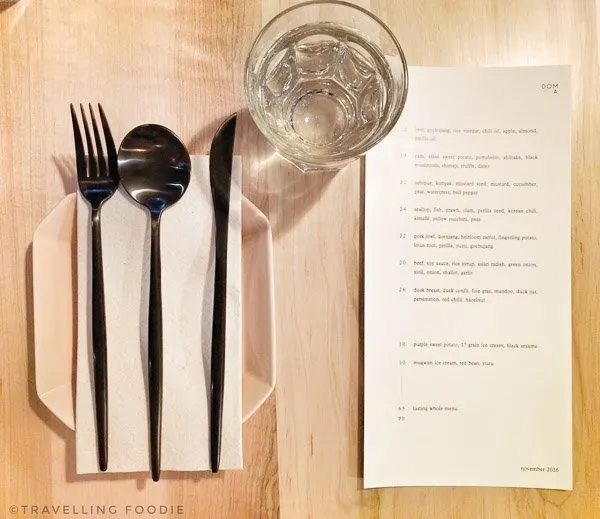 ---
Tasting Menu at Doma
Since we really wanted to try everything, we decided to do the tasting menu.
The presentation of the dishes at Doma was amazing, very similar to fine dining tasting restaurants. As expected, this also means smaller portions. It's actually quite filling after all the courses.
What bothered us the most is they combined all the food (except the dessert) in one plate to share, without even asking or informing us. What if we didn't want to be sharing from the same plate.
This also gives some uncertainty if we're getting the correct portions: maybe what we got is the same portion as two people doing tasting menu (which is unfair), or if we just ordered ala carte.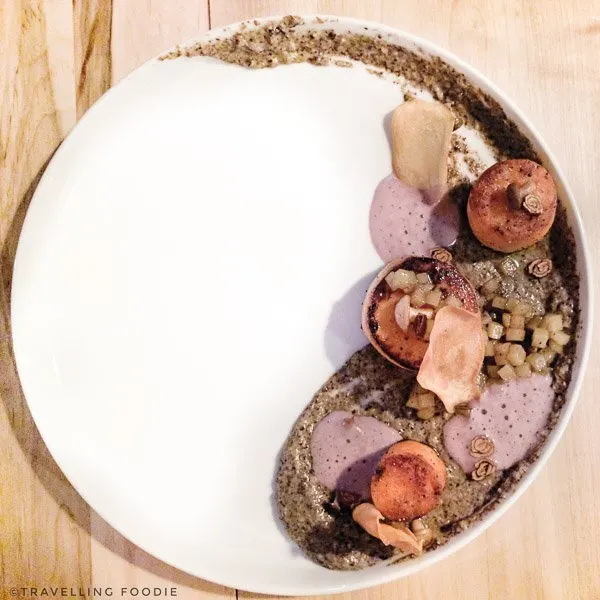 To prove our point, one of the seafood dishes only had two scallops, and we had to ask if we were expected to split two scallops among three people.
We actually would've preferred individually plated courses. One, to ensure we are getting food equally. Second, since we're food bloggers, it would just be easier for photography.
Because we only got one plate, we had to wait until each person was done taking pictures before we got to eat, which means the food sat longer than if we had our own plate to take photos.
We also found it misleading that on the menu, it said, "65 pp tasting whole menu". However, when it came to dessert, we were told to only choose one of the two desserts per person.
This means we're not really tasting the whole menu on a per person basis. Good thing we're foodies so we decided to make sure both choices were ordered.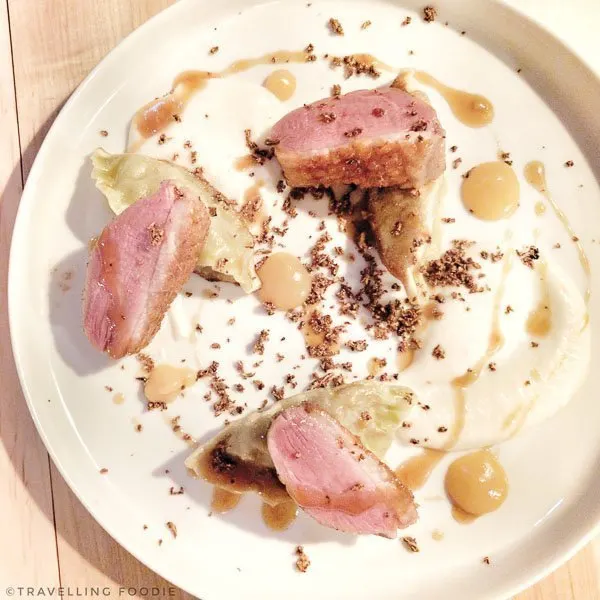 Also Read: Le Baratin, Must-Try French Restaurant in Toronto
---
Favourite Dishes at Doma
If you know me, I'm usually all about seafood. But surprisingly, I loved Doma's meat dishes better than the seafood. My favorite that night were two of the meat dishes.
Pork jowl, doenjang, heirloom carrot, fingerling potato, lotus root, perilla, yuzu, gochujang
I never had pork jowl made this way. I've only tried it in ramen or Korean BBQ, and they are usually thinly sliced.
This was a very thick cut and was 60-70% fat and 40-30% meat.
It was grilled with some charring on top, which I appreciated as the char added a bit of extra flavor. They also put the fingerling potatoes under the jowl to soak up some of the flavour.
The homemade gochujang sauce was amazing and went so well with the jowl to cut the fattiness, and the perilla added an extra twist to the taste.
It was melt-in-your-mouth goodness, though a bit fatty.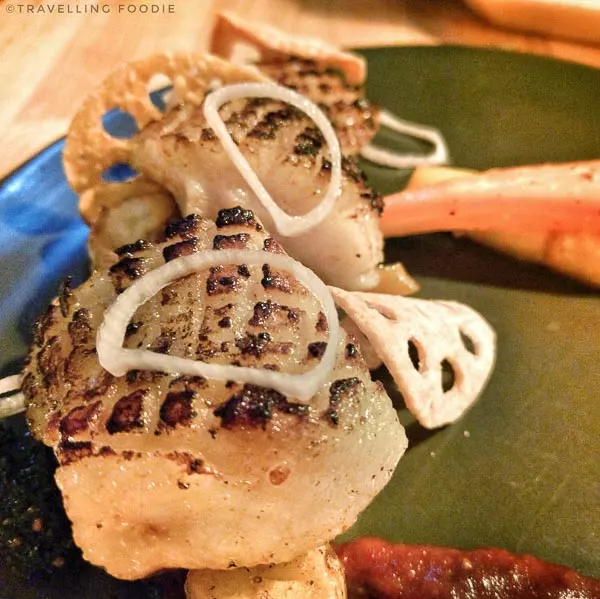 Duck breast, duck confit, foie gras, mandoo, duck jus, persimmon, red chili, hazelnut, cauliflower puree
The duck breast was perfectly cooked and was already breaming with flavor on its own. But add the other condiments on the plate and you get something even better.
The cauliflower puree was just so good with the duck, and mixing it with the persimmon added a sweet note to the taste.
I didn't really feel much for the mandoo after having the duck breast.
Another thing that disappointed me initially was I didn't really taste foie gras which is what got me excited most on hearing about the dish.
But after tasting how delicious it was, it really didn't matter.
---
Overall Thoughts on Doma
I really recommend Doma. The food is very inventive and different from any Asian fusion I've had in Toronto.
Best of all, they were all delicious and flavourful (yes, even the vegetable courses)!
If they can continue this creativity every month, I would definitely want to keep coming back.
---
Other Courses at Doma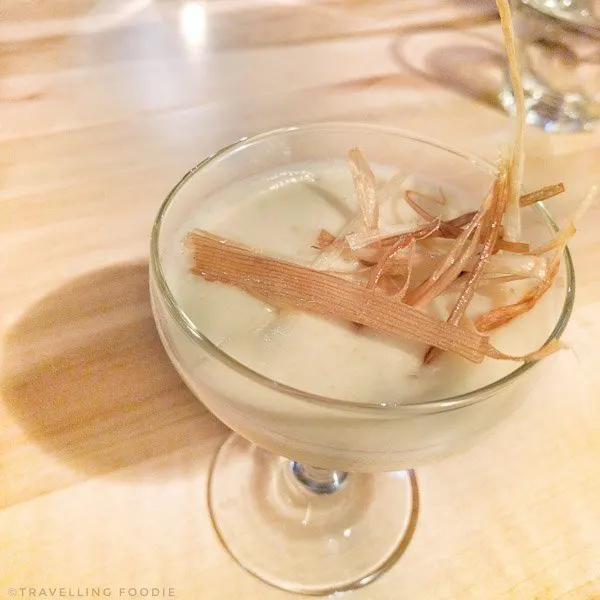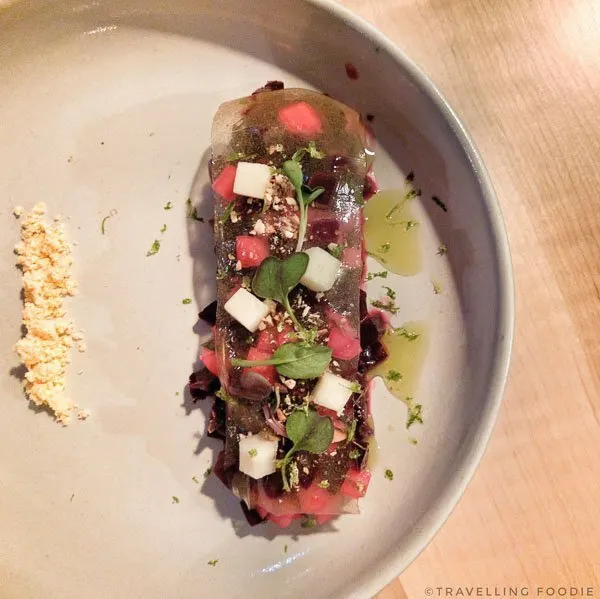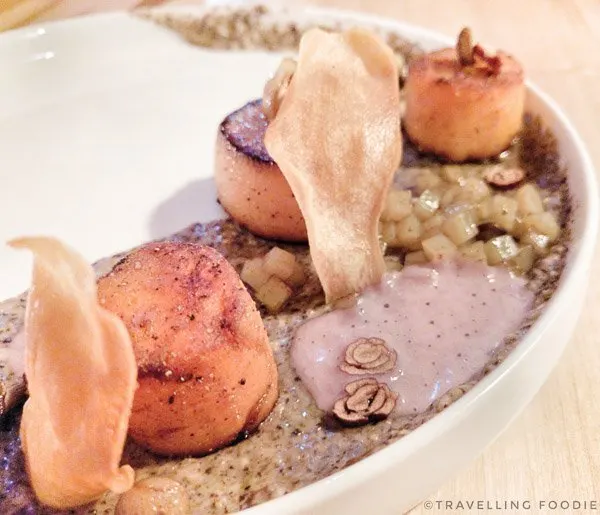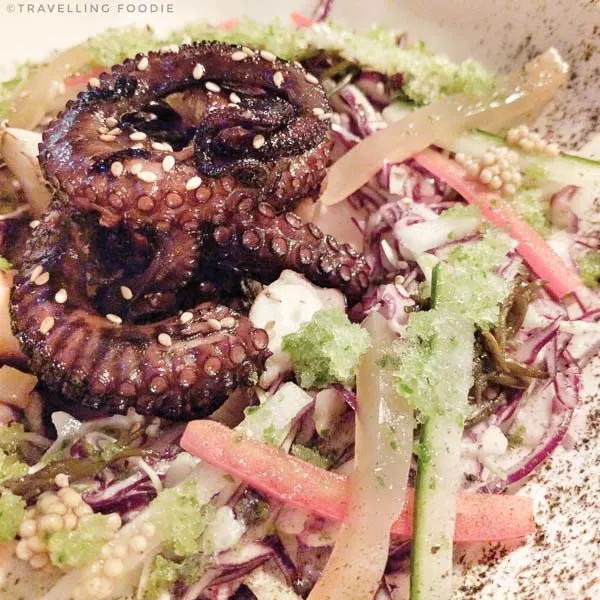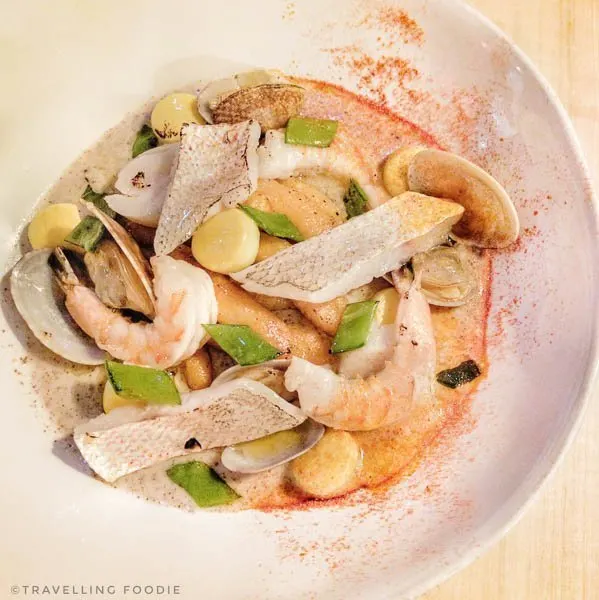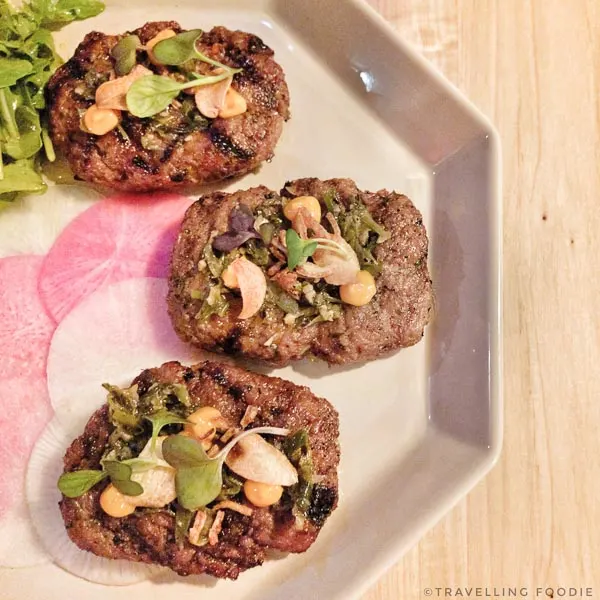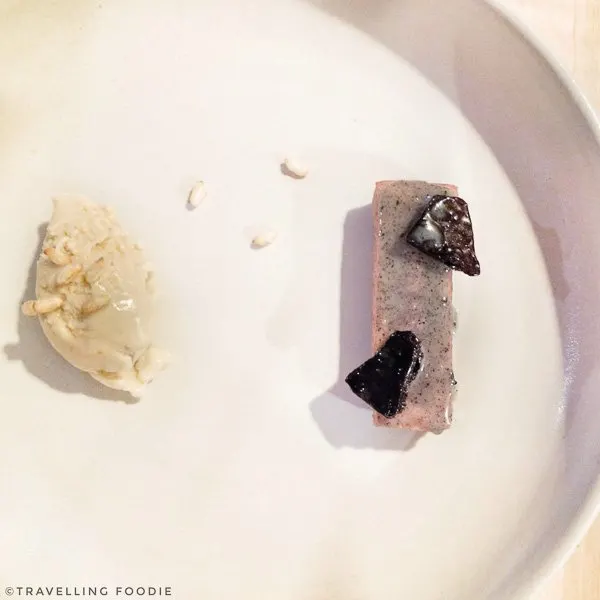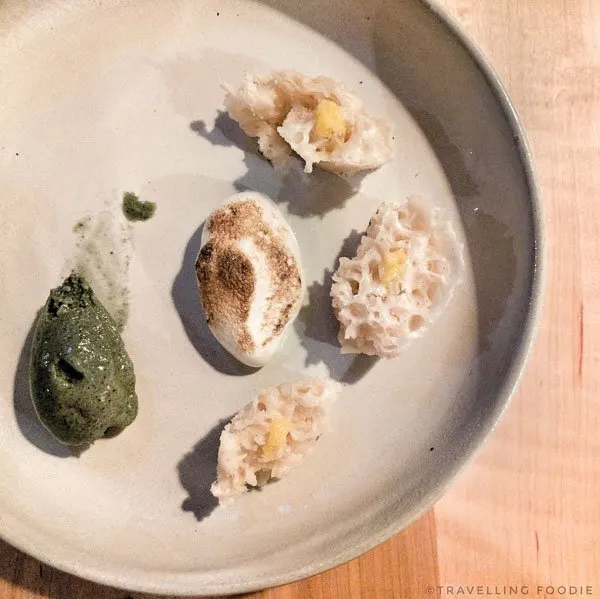 ---
Hope this Toronto restaurant review of Doma helps you decide if you'll want to eat here!
---
DOMA
Website / Address: 50c Clinton Street, Toronto, ON M6G 2Y3