Celebrated its 20th anniversary in 2017, Dragon Noodle Co. & Sushi Bar at the Monte Carlo Resort & Casino serves classical Hong Kong-style Chinese food, sushi and noodles.
Dragon Noodle Co is located at the casino floor, but has a theme that transports you back to traditional Chinese time. You enter thru the lounge, and to your right is the drinks bar and to the left is the noodle bar. Walk inside and you'll get to the dining room.
Also Read: Best Things To Do in Las Vegas
---
Must-Try Items at Dragon Noodle Co
For drinks, my favourites at Dragon Noodle Co were The Volcano and Mango Dragon.
The Volcano is really good to share among 2-4 people. It's a very strong drink and what I like is they didn't overpower the alcohol with a lot of liquids. It was very refreshing with the pineapple and orange juice without it being overly sweet.
The Mango Dragon was a very uniquely refreshing drink! It has a spicy kick due to the Jalapeno but it worked with everything else that's there.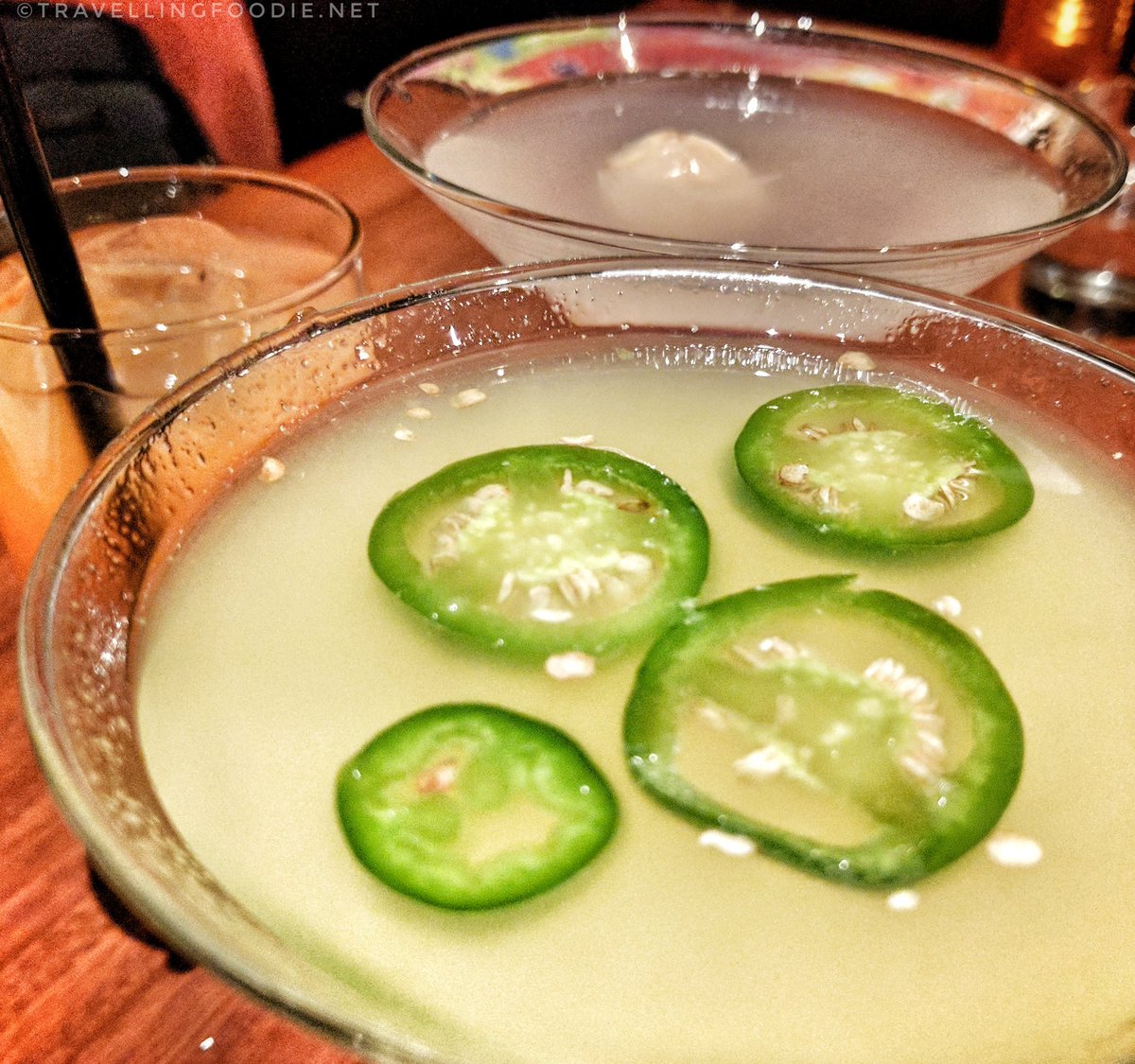 For food, my favourites at Dragon Noodle Co were the Monte Carlo roll, sizzling pan fried noodle, Maine live lobster and matcha ice cream.
The Monte Carlo roll had a good ratio of rice and crab. The softshell crab was big! The toro added a nice touch to the bite giving it that chewy fatty texture.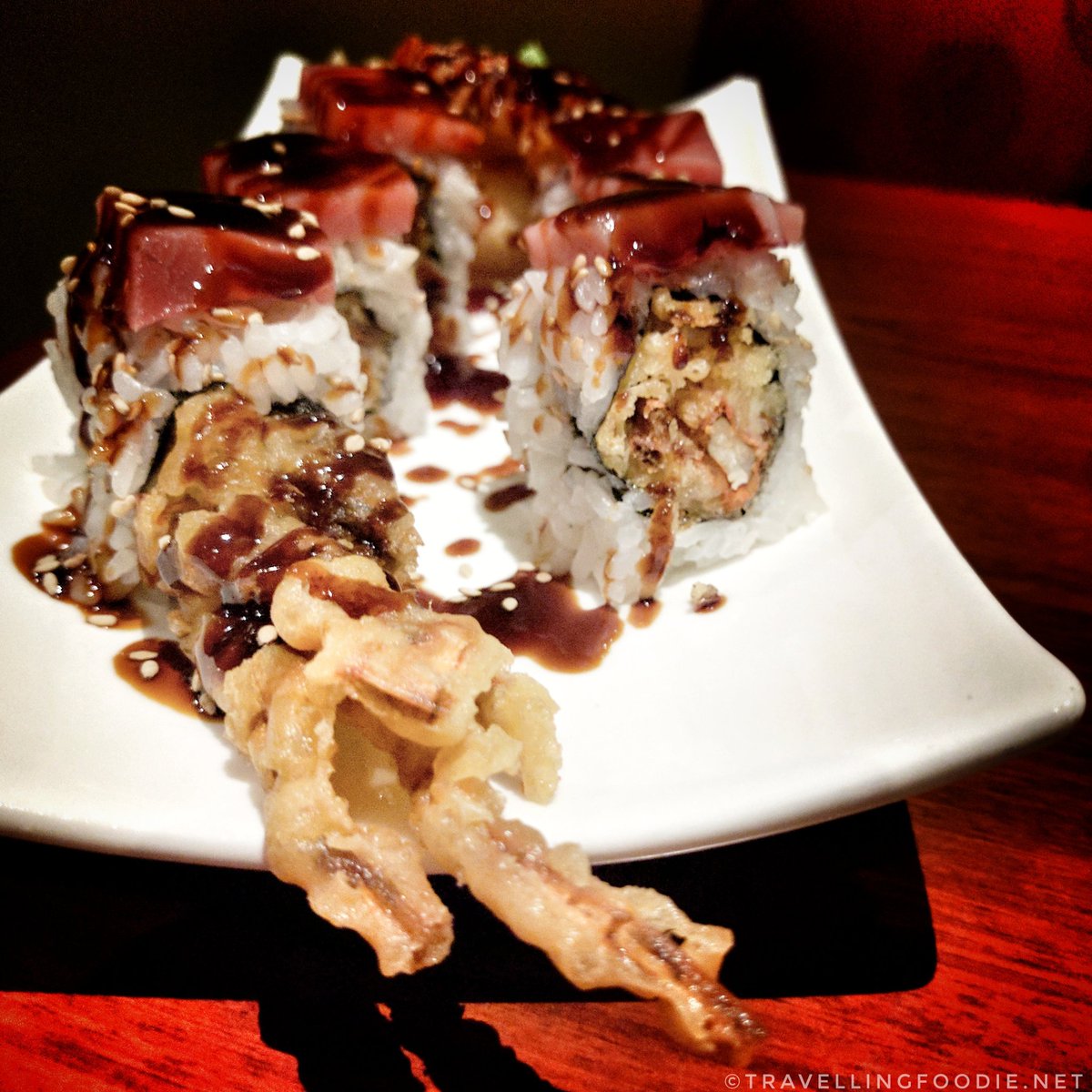 The sizzling pan-fried noodle was presented nicely as it was put to the sizzling plate table-side. The noodles were al dente, and the black pepper garlic sauce was just right – not overly strong that you can't eat too much.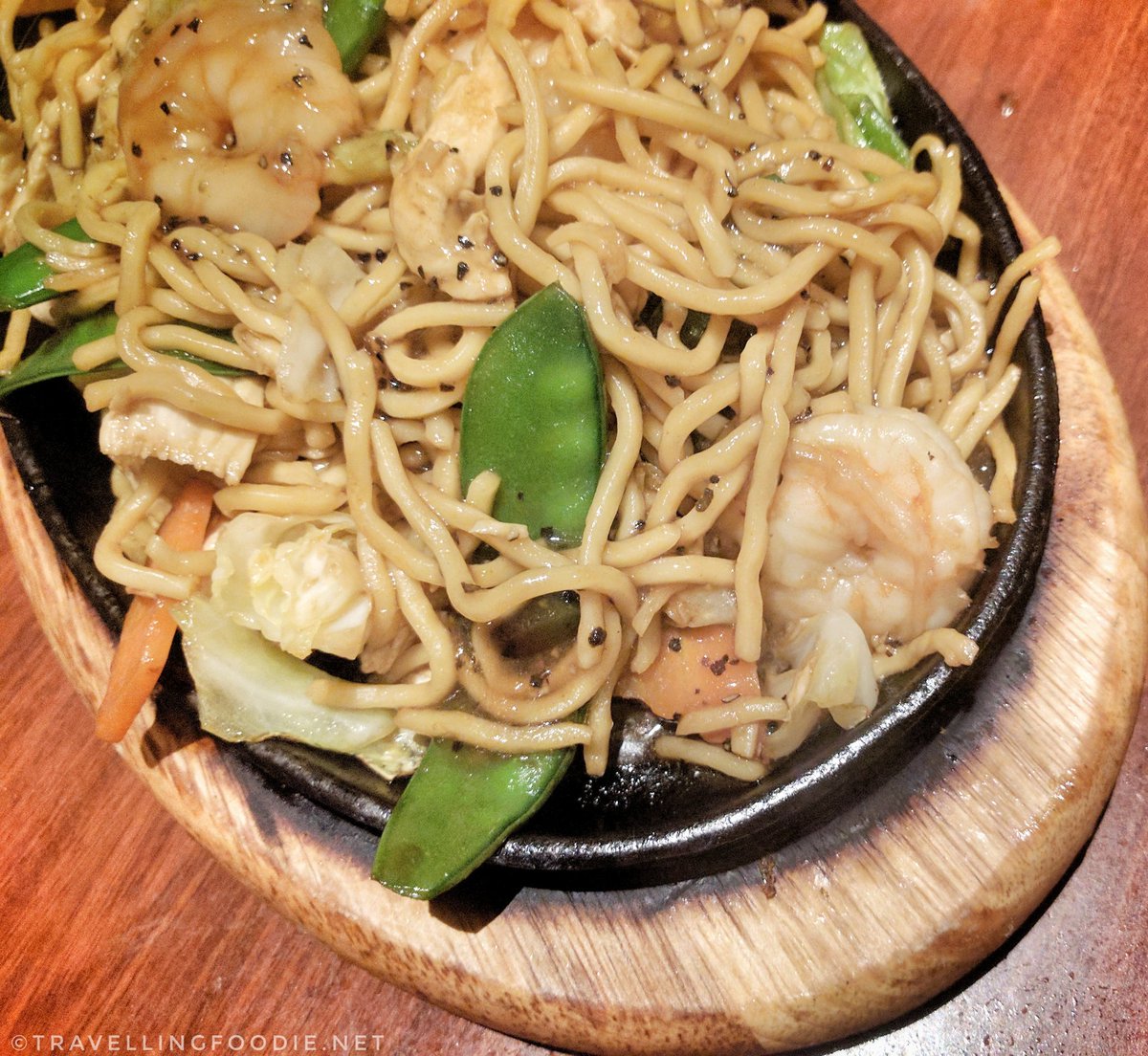 My most favourite was the Maine Live Lobster. The lobster was very fresh, meaty and sweet. The butter sauce was so good at enhancing the lobster.
The matcha ice cream had a strong matcha flavour and wasn't too sweet. Their ice cream is made in-house and is sugar-free which makes it even better.
Also Read: Kame Omakase, Best Omakase in Las Vegas
---
Food & Drinks at Dragon Noodle Co
Drinks
Mango Dragon – $12 – Bacardi Mango Fusion Rum, Pineapple Juice, Jalapeno Pepper, Fresh Mint Leaves, Fresh Sweet & Sour
Lychee Sunset – $12 – Ketel One Vodka, Fresh Sweet & Sour, Lychee Liqueur, Creme de Chassis
The Zombie – $12 – Bacardi Superior & Bacardi Gold, Fresh Orange Juice, Sour, Grenedine, Triple Sec
The Volcano – $24 – The Tiki Cocktail: Bacardi Gold Rum, Christian Brothers Brandy, Pineapple Juice, Orange Juice, Fresh Sweet & Sour, Rum 151
Food
Monte Carlo Roll – $26 – toro, softshell crab, crispy ika, sesame and eel sauce
Emperor's Negi Hamachi Roll – $21 – double hamachi with scallion
Hot & Sour Soup – $6.25
Traditional Pot Stickers – $19.95 – Dragon's version of a Cantonese noodle house classic Pan-seared homemade pork dumpling
Sizzling Pan Fried Noodle – $19.95 – Stir fried shrimp and chicken with sliced carrots, cabbage, snow peas and chow mein noodle in black pepper garlic sauce, served on a hot sizzling plate.
Scallops with Chef's Special XO Sauce – $24.95 – Scallops stir fried with scallions, carrots, sliced ginger, and straw mushrooms in XO sauce.
Maine Live Lobster – $90 (3 lbs) – Steamed with Butter Sauce
Prime Sirloin with Black Pepper Sauce – $22.95 – Diced prime sirloin sautéed with onions, asparagus in black pepper sauce.
Matcha Ice Cream – $3
---
Dragon Noodle Co. & Sushi Bar
Address: Casino Floor at Monte Carlo Las Vegas

Monte Carlo Las Vegas Resort and Casino
Website / Address: 3770 South Las Vegas Boulevard, The Strip, Las Vegas, NV 89109
---
Disclaimer: Although the food was complimentary, the opinions expressed here represent my own and not those of the companies.