Some posts on this site contain affiliate links. If you book or purchase something through one of these links, I may earn a small commission at no extra cost to you. Read the full disclosure policy here.
Don't have hours to spend preparing a meal or snack? Here are 70+ easy and quick 30-minute recipes for you to try!
I admit when I started running Travelling Foodie full-time, I found that my time staying at home became so dedicated to catching up on work that I ended up neglecting the kitchen.
After making the recipe for Prosciutto and Cheese Cupcakes and having situations that forced me to stay at home, these rekindled my enjoyment for cooking and using the kitchen more.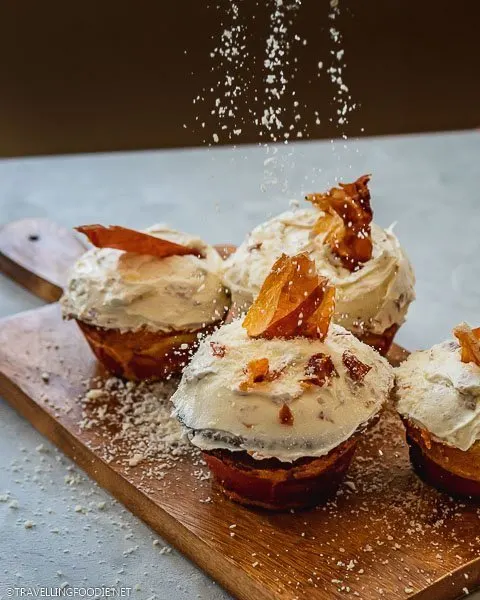 This is why I decided to curate this list of 71 recipes for a quick and easy meal or snacks. Since meals are subjective, I tried to have something for everyone here.
When you have a busy night, or a lazy night, or you're simply-on-the-go like a travelling foodie, you normally don't have hours to make lunch or dinner, but that doesn't mean you can't cook a nice meal or snack in a short amount of time!
Quick and Easy Meals & Snacks Recipe Roundup
In this recipe roundup, you'll not only find just meat, seafood, pasta and rice recipes but also vegan, gluten-free and keto recipes. And depending on the kitchen gadgets you have, there are also Instant Pot, Air Fryer and Pressure Cooker Recipes.
I've broken down this guide by time so you can easily look-up these quick recipes based on 10-minute, 20-minute or 30-minute total time. Happy Cooking!
Looking for Meal Kit Services? Get 4 FREE Meals on Chefs Plate
---
---
Easy 10-Minute Recipes (Or Less!)
This is a recipe roundup of quick and easy meals and snacks that take 10-minutes or less to make!
Avocado Chicken Wraps
These Avocado Chicken Wraps are a delicious and healthy 10 minute meal! You read that right. 10 minutes!
These wraps are loaded with avocados (of course), shredded chicken, grape tomatoes, cilantro, a spritz of lime, and a blend of Mexican spices.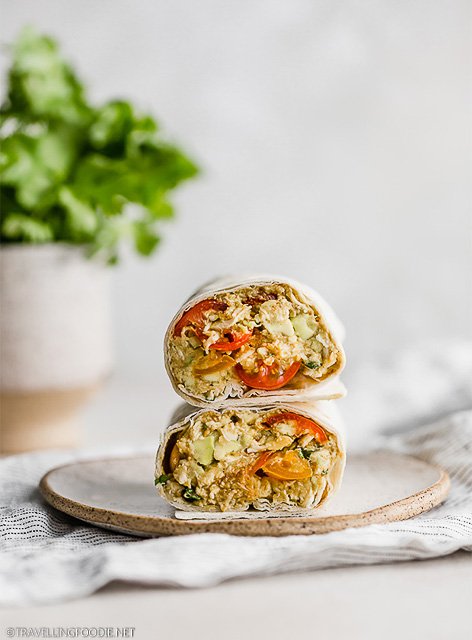 Balsamic Pork Tenderloin
This easy balsamic pork tenderloin recipe only takes 7 minutes in the Instant Pot. It is one of the MOST popular recipes on this site. Kids love the sweetness and parents love how quick it is to make.
Easy Vegan Buffalo Chickpea Salad Sandwich
This Buffalo chickpea salad sandwich recipe is super easy, taking about 5 minutes to make. It's only 5 ingredients, and is a no bake recipe.
These sandwiches are packed with flavor and cheap for a quick family meal on a busy night.
Garlic Broccoli Stir Fry
10 Minutes is all you need to make this healthy and delicious broccoli stir fry. This is a go-to meal when you need something in a flash and want it to be a healthy choice.
Also Read: Cheesecakes in a Blanket: Prosciutto & Cheese Cupcakes Recipe
Healthy Sesame Chicken
This healthy sesame chicken is made in less than 10 minutes! It's so easy, all you need is chicken fillets and a few pantry essentials.
A tender and tasty chicken that can be served with rice, noodles or your favorite sides.
Keto Garlic Fried Rice
This low carb garlic fried rice takes 10 minutes to make and with 4 ingredients only it takes just like the real fried rice but low carb delicious!
Pasta with Peas
Pasta with peas is a tasty 1-pot 10 minute midweek dinner that's bursting with fresh taste!
It's a delicious, hearty and family friendly Italian dish (pasta e piselli), with pasta, frozen peas and a handful of other optional simple ingredients.
Stir Fried Bitter Melon with Egg
This is a healthy Asian dish which is a stir fried bitter melon with egg which is perfect to eat with rice. It only takes 10 minute to cook this dish.
You just need bitter melon, egg, onion, garlic and other seasoning like salt and black pepper. It is very nutritious, has low carbs and it is delicious.
Vegan Thai Salad with Peanut Sauce
Vegan Thai salad with peanut sauce is a hearty salad for a quick meal. It's got a delicious peanut sauce that is a fan favorite.
Make this up in 10 minutes and you'll have a healthy dinner on the table in no time!
---
Easy 20-Minute Recipes (Or Less!)
This is a recipe roundup of quick and easy meals and snacks that take 20 minutes but more than 10 minutes!
Air Fryer Bacon Cheese Tater Tots
This Air Fryer Bacon Cheese Tater Tots recipe is a quick and easy comfort food to make in under 30 minutes. All it needs are the key ingredients of bacon, cheese and potato tots.
Air Fryer Salmon Patties
Air Fryer Salmon Patties are a quick and easy healthy meal in 15 minutes that is packed with flavour.
Cooking salmon patties in the air fryer makes them nice and crispy on the outside, yet keeps them tender and moist inside.
Check pricing of Air Fryer on Amazon
Aloo Gobi
Aloo Gobi is a dry vegan curry that only takes 15 minutes of active cooking time. This Potato and Cauliflower Curry is is delicious as it soaks up all the flavours.
Angel Hair Pasta
This Angel Hair Pasta is made with cherry tomatoes, garlic, and olive oil.
You won't believe how simple and TASTY this recipe is! Made in 20 minutes and very filling!
Buttery Garlic Shrimp Scampi
Buttery garlic Shrimp Scampi is a flavor-packed classic recipe that's ready in 15 minutes! Served over pasta, rice or mashed potatoes for a delicious easy dinner recipe anytime!
Cajun Smoked Sausage and Gnocchi
Smoked sausage cooked up with onion, mushrooms, garlic, sun-dried tomatoes, and lots of Cajun seasoning, then served with super easy gnocchi.
This simple dinner is ready in under 20 minutes.
Clams and Spaghetti
Clams and Spaghetti is one of the easiest and most delicious restaurant style meals you'll ever prepare in your home. Have it on your table in 20 minutes or less
Also Read: Nova Scotia Food Guide
Chickpea & Olive Pasta
Ready in time it takes to cook the pasta. All you need is a jar of tapenade and can of chickpeas to make a hearty and full flavoured 15-minute family meal.
Dutch Carrot Salad
Enjoy the creaminess of this dutch carrot salad without the use of any dairy. The combination of the hummus and the oozing soft-boiled eggs provide for a velvety alternative.
This quick and easy meal only has 4 main ingredients and takes less than 20 minutes to whip up!
Eggs in Purgatory
Eggs in purgatory only takes 20 minutes to make, uses pantry ingredients and is made in one pan. Plus it's delicious served with crusty bread. Doesn't get easier than that.
Farfalle alla Vodka
This rich and creamy pasta dish features farfalle pasta in a super easy to make sauce, using mostly pantry items you already have on hand. It takes just 20 minutes to make with 8 simple ingredients.
Grilled Greek Chicken Salad
Grilled Greek Chicken Salad is an easy low carb dinner idea any night of the week that comes together in less than half an hour.
A quick grill of the lettuce brings a whole new flavor profile to this traditional salad.
Pre-Grilled Greek Chicken makes this dish an easy 15 minute dinner idea, too!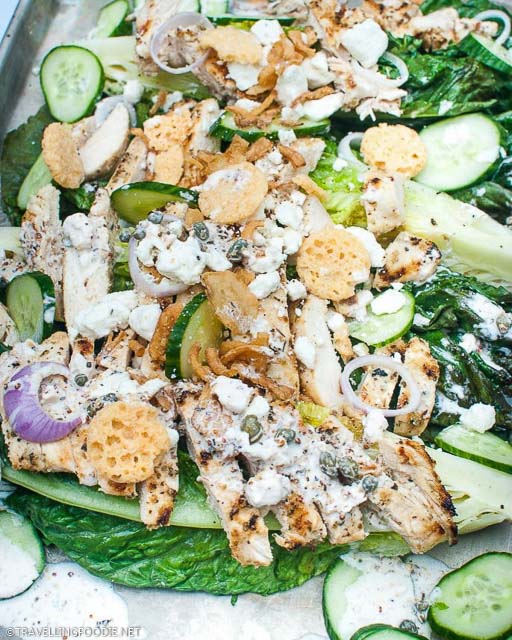 Instant Pot Chinese Style Poached Chicken
This Instant Pot Chicken Style Poached Chicken only takes 10 minutes preparation and 5 minutes cooking in the Instant Pot!
This easy recipe has few ingredients, preparation work, and the cooking technique is straight forward.
The ginger and scallions help to flavour the liquid that the chicken is cooked in and the chicken pairs well with your favourite dipping sauce.
Check pricing of Instant Pot on Amazon
Instant Pot Garlic Rice
Garlic rice is one of the easiest rice based recipes you can prepare! Enjoy vegan, gluten free Instant Pot Garlic rice. This can be prepared within 20 minutes.
Instant Pot Lemon Orzo with Peas
For 15-minute Lemon Orzo with peas recipe, I have used mint leaves and thyme along with the flavor from lemon and it turned out very well.
Kimchi Cauliflower Fried Rice
For a healthier take on kimchi fried rice, try Kimchi Cauliflower Fried Rice.
This healthy vegetarian recipe is good for anyone looking to have a flavorful vegetarian meal.
This easy kimchi-bokkeum-bap recipe is packed full of flavour and healthy probiotics. It is simply delicious without the calories and can be made in just 15 minutes!
Also Read: Korean Food Guide
Low Carb Vegetable Soup
Colourful comforting vegetable soup perfect to soothe a cold and make you feel better. This low carb soup is ready in 20 minutes.
Margherita Pizza
The perfect simple and easy weeknight pizza recipe! This Easy Margherita Pizza Recipe is ready in under 15 minutes and is perfect for both kids and adults.
The perfect combo of cheese, marinara sauce, fresh basil and homemade pesto!
Moo Shu Vegetables
These delicious Moo Shu vegetables whip up in just 20 minutes! It uses pantry staples and easy to find ingredients.
The flavors are fantastic and add spice to your weeknight meal!
Sauteed Shrimp
Easy Sautéed Shrimp recipe, with just four ingredients, combines quickly cooked shrimp with honey and soy sauce for a kid friendly seafood dish that grownups will love too!
On the table in about 15 minutes.
Shrimp Linguine with Lemon Garlic Butter Sauce
Lemon Garlic Shrimp Pasta is a light pasta dish mixing shrimp, fresh parsley and a lemon garlic butter sauce.
This 15-minute seafood pasta recipe is a great for a romantic date night, a dinner party or a light weeknight meal.
Pair with a good bottle of white wine, crusty bread and a salad.
Smoked Salmon Pasta with Spinach and Lemon
15 minutes is all it takes to have a delicious salmon spinach pasta on the table.
Quick and easy thanks to the use of hot smoked salmon, and filled with delicious lemony flavors it's my all-time favorite pasta dish.
Southern Butter Biscuits
These Southern Butter Biscuits are quick, easy, and delicious. They use only 5 ingredients and take only 20 minutes start to finish.
Spanish Beans with Tomatoes
These Spanish beans with tomatoes and smokey sweet spices are so easy to make in one pot in less than 20 minutes with just 7 ingredients.
Spinach and Cherry Tomato Spaghetti
Healthy Spinach and Cherry Tomato Spaghetti. This pasta recipe is ready in 15 minutes.
Made with very pantry essentials and is vegan!
Spuma di Mortadella
This Spuma di mortadella takes less than 15 minutes to make and is a decadent savoury spread.
This is one way to fancy up your mortadella and it's quite easy as all you have to do is dump everything in a blender or food processor!
Stir Fry Broccoli and Beef
This recipe for stir fry beef and broccoli is a classic and will remind you of your favorite Chinese restaurant.
The sauce is super savory and pairs well with steamed rice. Ready in about 20 minutes.
Thai Chicken Noodle Soup
This 20 minute Thai chicken noodle soup is an easy one pot meal with plenty of flavor.
A Thai curry coconut broth with noodles, tender chicken and vegetables comes together in this hearty, filling and delicious soup.
Vegan Spicy Udon Noodle Soup
This vegan Spicy Udon Noodle Soup comes together in just 15 minutes, and makes a perfect quick and easy dinner.
Coconut broth, chopped tomatoes, and hot chili oil form a spicy, sour, and creamy elixir that is a flavorful backdrop for tofu, vegetables, and chewy udon noodles.
Also Read: Where To Eat in Tokyo
Vegetable Chow Mein
Chinese Chow Mein made in an instant pot in under 15 minutes. It is so easy that you don't need to be an expert in cooking to get the kudos you deserve.
This Instant Pot Vegetable Chow Mein recipe is my go-to recipe for that night. When I make these noodles everyone gobbles them up.
They are so easy to make in the instant pot!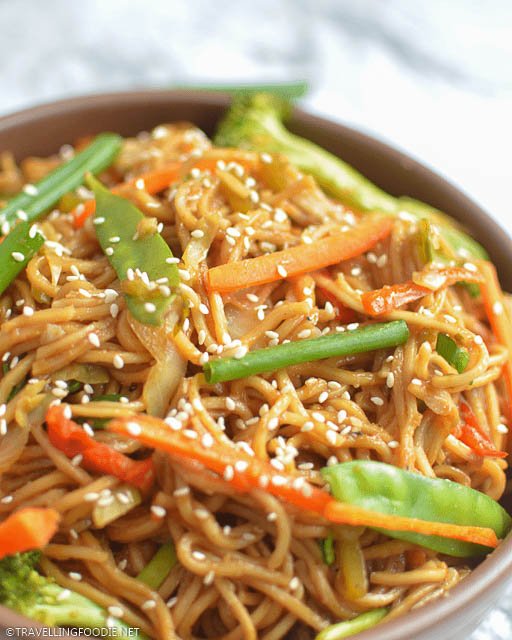 ---
Easy 30-Minute Recipes (Or Less!)
This is a recipe roundup of quick and easy meals and snacks that take 30 minutes but more than 20 minutes!
Apricot-Ginger Glazed Chicken
Apricot-ginger glazed chicken is a flavorful chicken dinner that uses just 3 ingredients and less than 30 minutes to make.
If you need a quick, last minute dinner recipe, this Apricot-Ginger Glazed Chicken is for you!
Bacon Miso Carrot Pasta
A different and super flavorful pasta dish to add to your weekday ideas.
It comes together in less than 30 minutes and you make the sauce while the pasta cooks! Easy and delicious!
Cajun-Style Charred Okra and Shrimp
The flavors of gumbo – thyme, paprika, cayenne, garlic – without the fat-laden roux.
Ready in 20-25 minutes, this one-pot dish requires only a few ingredients and a cast iron skillet!
Caribbean Chickpea and Potato Curry
Caribbean chickpea and potato curry or chana aloo masala is a healthy vegan curry typically served over rice.
It's a family-friendly recipe, so easy to make, and ready in under half an hour!
Cast Iron Keto Ranch Chicken Thighs
This Cast Iron Keto Ranch Chicken Thighs is a 5 ingredient dinner made in 25 minutes using frozen and pantry staples. So easy and delish!
Cheesy Broccoli Sausage Pasta Skillet
This Cheesy Broccoli Sausage Pasta Skillet is the perfect one-pan dinner option for when you need an easy 30-minute meal on the dinner table quick.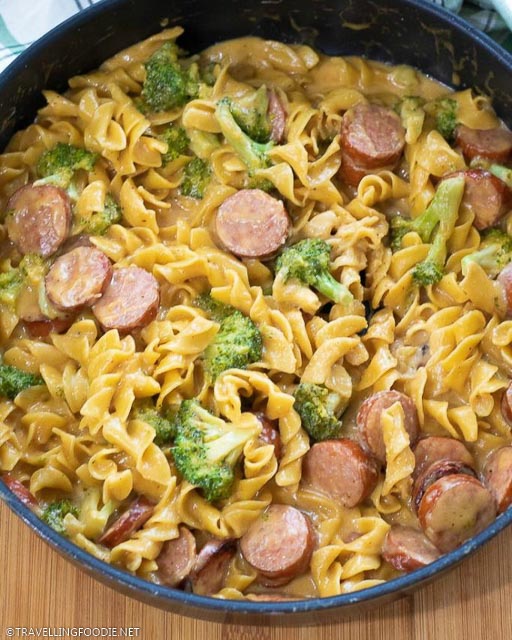 Coconut Macaroons
These easy Coconut Macaroons, or Congolais, are four-ingredient gluten-free cookies made in less than 30 minutes.
Sweet and chewy, macaroons are so delicious that you might end up double or triple the recipe. It is a fun baking project with kids, too!
Chicken with Mushrooms and Fresh Tomatoes
Toss together pasta and sauteed sweet tomatoes and mushrooms with tender bites of chicken breast for a quick weeknight meal.
It can be on your table in less than 30 minutes.
Chicken Curry
This amazing 5-ingredient chicken curry can be done within 30 minutes (or lesser if pressure cooked).
It is healthy (no coconut cream or any other cream) with lesser oil and needs just five ingredients for the gravy.
Chicken Francese
Chicken Francese recipe is a gourmet dinner made in about 30 minutes!
It's the ultimate chicken dinner that is budget-friendly and perfect for easy weeknight dinners.
Chicken Lettuce Wraps
Chicken Lettuce Wraps are a healthy comfort food recipe the whole family will love! An easy dinner idea that's on the table in less than 30-minutes.
This recipe is also gluten-free and dairy-free. Some say it's even better than PF Chang's version!
Chicken Tikka Masala Pasta
This Indian fusion Chicken Tikka Masala Pasta is creamy, flavorful and easy to make in less than 30 minutes.
Spaghetti cooked in the most delicious tikka masala sauce along with juicy chicken pieces, topped with cilantro, it has all you need for a warm satisfying dinner.
Also Read: 4 Day Trip in Kerala, India
Creamy Sun-Dried Tomato Chicken
Chicken cooked in a creamy sun-dried tomato sauce that can be prepared in under 30 minutes makes this dish a great weeknight dinner option.
Crispy Air Fryer Chicken Legs
Crispy Air Fryer Chicken Legs take 30 minutes. They have all the flavor of fried chicken without flour & oil.
You simply toss the chicken in seasonings, set the air fryer & go!
Crunchy Black Bean Tacos
These Crunchy Black Bean Tacos are ready in about 25 minutes (less if you use jarred salsa).
Some simple to make and full of delicious Mexican flavors the whole family will love.
Dijon Baked Salmon
Baked salmon slathered with herbed Dijon is one of my favorite easy salmon recipes.
It's incredibly flavorful and the Dijon topping keeps the salmon moist, light and flaky.
It's the perfect healthy dinner recipe and can be made in under 30 minutes.
E-Fu Noodles with Roast Duck
Make this easy E-Fu Noodles with Roast Duck in just 20 minutes! Robust with flavour, this classic Chinese noodle recipe is always a family hit!
You only need 3 main ingredients to have a delicious meal on your table!
Fettuccine alla Greca
Looking for an easy fast dish for a weeknight meal? Then you have found it.
Less than a half-hour and you will be sitting at your table spinning this wonderful pasta right into your mouth!
Instant Pot Fried Rice
This Instant Pot Fried Rice is loaded with flavors and mixed with eggs, and vegetables. So delicious and comforting in less than 25 minutes!
Italian Wedding Soup
This Easy Italian Wedding Soup recipe is 30-minute quick, easy healthy and uses frozen meatballs and frozen spinach (at only 4 Weight Watchers smart points on the blue plan per serving) with no pre-cooking meatballs required!
Keto Feta and Spinach Omelette
This quick 30-min keto lunch recipe is the perfect keto snack that supplies us with healthy fats, essential minerals and vitamins.
It works perfectly as a fast and easy low carb dinner recipe – even for those who hate eggs!
Lazy Falafel (Vegan, GF)
This Lazy Falafel is super easy to make, will take up less than 30 minutes of your time, and tastes every bit as delicious as the traditional version! Vegan and gluten-free.
Meatballs & Mashed Potatoes
This Meatballs & Mashed Potatoes meal is straight up comfort food. The rich gravy brings it all together for one satisfying meal.
The meatballs and potatoes cook at the same time, so it's ready in under 30 minutes.
Mushroom and Pork Stroganoff
Stroganoff is a great quick easy meal, my version uses tenderloin to ensure that dinner is on the table in 25 minutes and it is tender and succulent!
Mushroom Stew
This mushroom stew is a hearty, family-friendly, easy, one-pot meal that is ready in less than 30 minutes.
You can eat it all year round and it goes well with pasta, quinoa, rice or mashed potatoes.
Penne all'Arrabbiata
Penne all'Arrabbiata is a quick and tasty 30-minute vegan pasta dish made with very few ingredients!
Arrabbiata sauce originates from the region of Lazio, Italy, which means "angry" because the sauce is meant to be "angry" spicy!
Pork with Creamy Mushroom Salsa Sauce
This Pork with Creamy Mushroom Salsa Sauce is an easy pork chop recipe using pantry ingredients like salsa, canned black olives, rosemary and cream of mushroom soup.
It's the perfect economical, quick and easy dinner in under 30 minutes!
Pressure Cooker Mongolian Beef with Rice
Pressure Cooker Mongolian Beef is slightly sweet and a tad bit salty, juicy and flavorful Asian inspired dish.
Basically a dump and push start and wait 30 minute recipe.
Red Curry Coconut Baby Potato Stew
In 30 minutes, you will have a healthy, colorful, tasty plate that even the kids may become fond of.
Come with me into our kitchen and I will show you how easy it is to develop amazing flavors in very little time!
Red Lentil Dahl (Dal, Dhal)
This delicious Red Lentil Dahl recipe is ready in just 25 minutes in 1-pot!
Pantry ingredients like dried red lentils, canned tomatoes and canned coconut milk come together with warming spices to make a delicious Indian curry.
Also Read: Dishes You Can Make With Schneiders Meats
Seared Scallops and Cauliflower Rice Risotto
This Seared Scallops & Cauliflower Rice Risotto comes together in about 30 minutes.
It uses a substitute for rice and sits in a creamy, dream Parmesan sauce.
Spanish Garlic Prawns
Gambas al Ajillo is a Spanish Garlic Prawn dish that is mixed with prawn, olive oil, garlic, and paprika.
It take less than 30 minutes to make recipe. It is garnished with parsley and is perfect to eat with rice or bread.
Spinach and Ricotta Stuffed Shells
These 5-ingredient spinach and ricotta stuffed shells is a quick and simple vegetarian pasta dinner that is perfect for a busy weeknight or a special occasion.
These easy stuffed shells provide a comforting, wholesome, flavorful treat and make the perfect 30 minute meal the whole family will enjoy.
---
Hope this recipe roundup for inspires you to go back in the kitchen to make these easy and quick meals in 30 minutes or less!
I'm always looking for new and interesting recipes to try so please let me know what you find are some of the best 30-minute recipes!
Updated: