Originating from Vancouver, Ebisu on Queen is a Japanese Fusion Izakaya restaurant that opened in Toronto offering tapas, sushi, ramen and more.
Though I attended the grand opening event, I didn't really get to try much of the food.
Therefore, I was glad when @Anthoni.Foodlab invited me for an intimate media tasting on December 12, 2016. We were able to try their popular dishes, new dishes and new specials.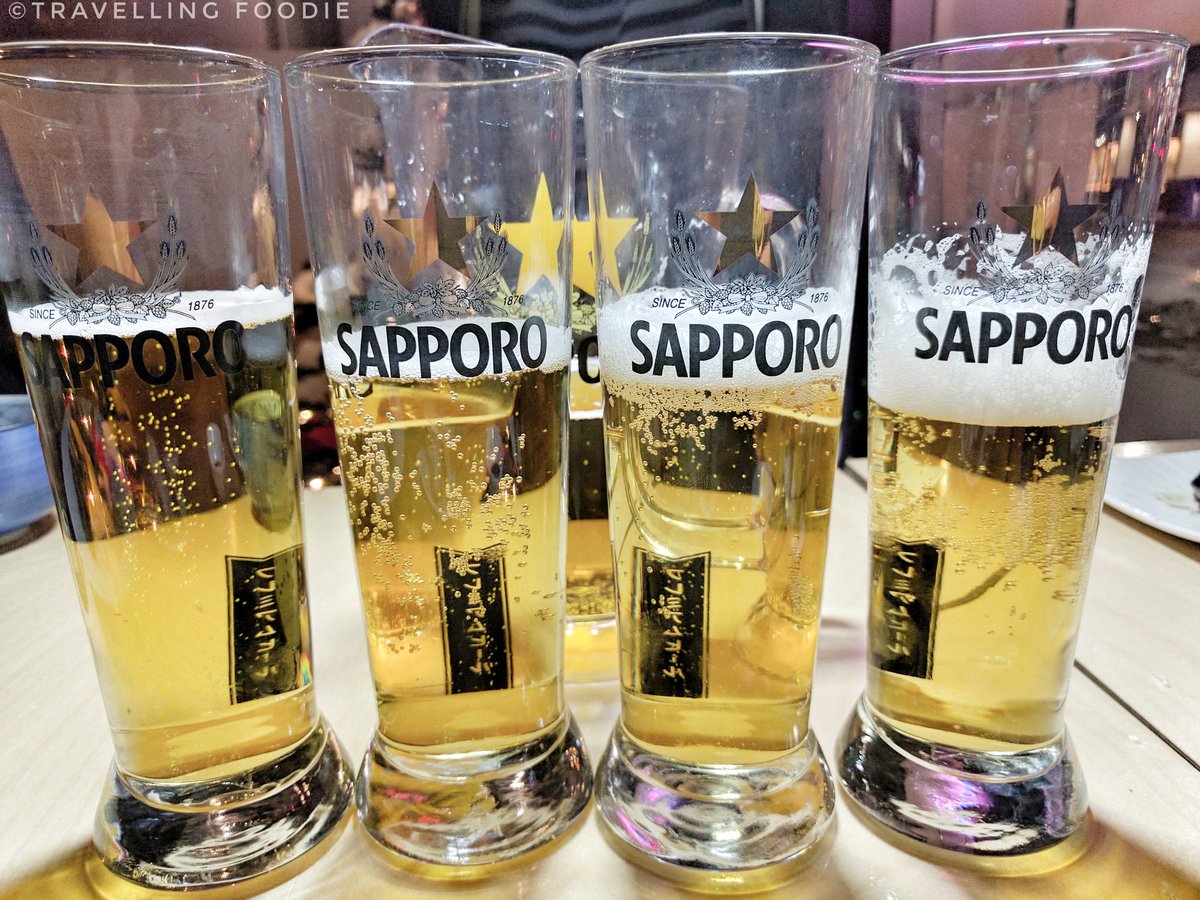 Ebisu On Queen has some daily specials and some seasonal specials so it's best to check in on them to see what they have.
As of this date, they have an on-going Fresh Oyster Blowout where they offer $1 oysters daily during dinner time. And for December, they have a $9.99 Sapporo Pitcher Special from Sunday to Thursday.
Also Read: Where To Eat in Tokyo
---
Tasting at Ebisu on Queen
Cocktails & Sake
We started off with some drinks. They let us try the Premium Sake Sampler, the Matcha Green Tea Cocktail and the Ramyun (Japanese Soda) High Ball.
I really enjoyed the Matcha Green Tea Cocktail. Very strong matcha taste mixed with baileys, and mochi. It was refreshing!
It was also nice to try the sake sampler and taste the differences between the three. Each has its own unique quality.
Must-Try Food at Ebisu on Queen
My favourites at Ebisu On Queen were the Shrimp Ahijo, Cajun Tuna Tacos, Fresh Sea Urchin, Miso Chowder Pot Pie and, for dessert, the Anmitsu.
The Shrimp Ajillo reminds me of the Spanish tapa dish and it was so flavourful and breaming with garlic taste which I love. I couldn't stop dipping the shrimp and the bread into the sauce.
One thing I asked the owner was "What makes this Japanese", they use a Japanese herb in this dish, which is the green leaves you see on top.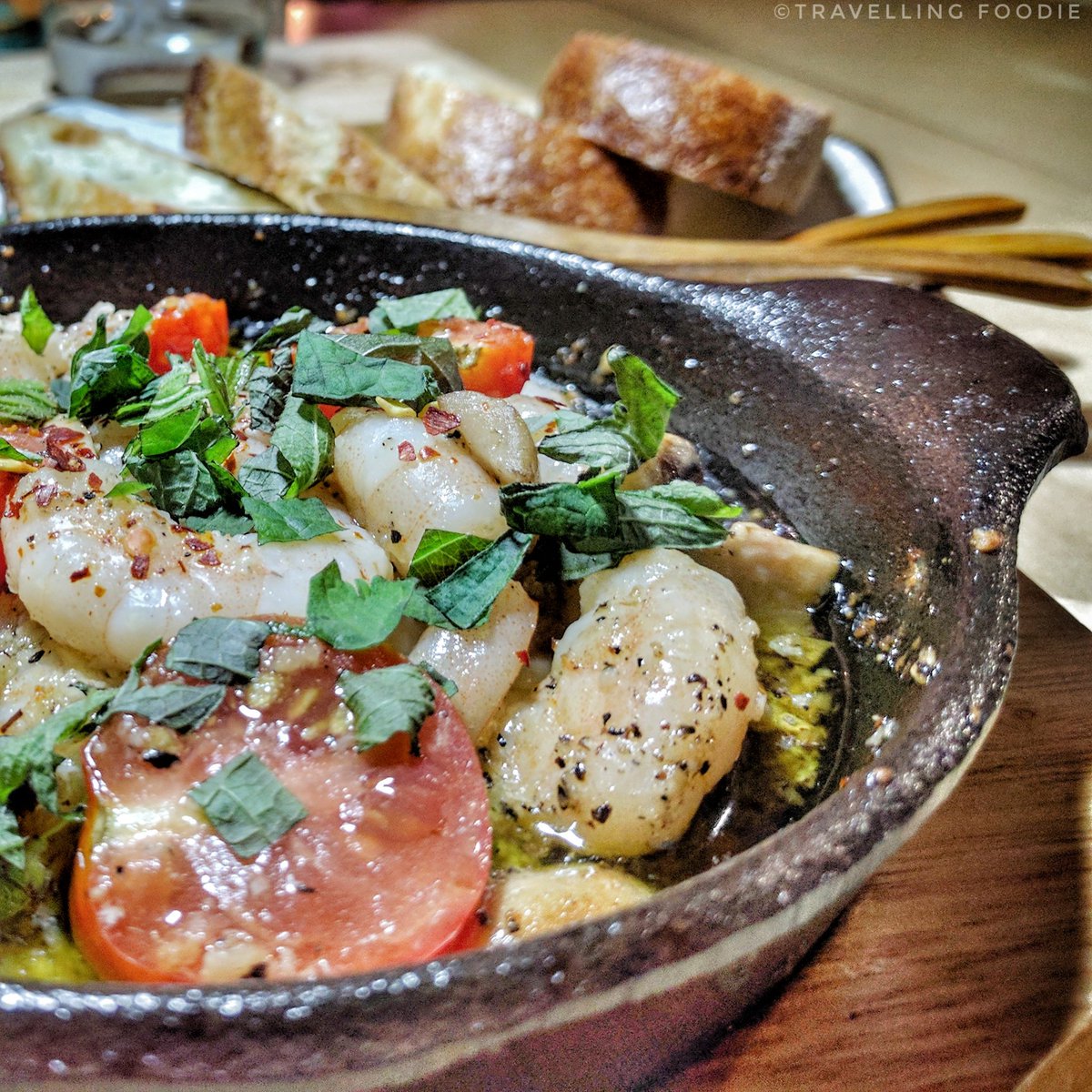 The Cajun Tuna Tacos were a breath of fresh air from the typical tacos – seared fresh tuna, mango, avocado, tomato and kaiware, dressed with house ginger sauce.
The combination of the ingredients tasted so fresh and flavourful together. I especially loved that they used crispy wonton as the taco shell which was surprisingly amazing!
Fresh Sea Urchin is nothing new but what I love is they gave seaweed on the side so you can make a "sushi" out of it, without the rice. Having the seaweed makes a difference in the experience.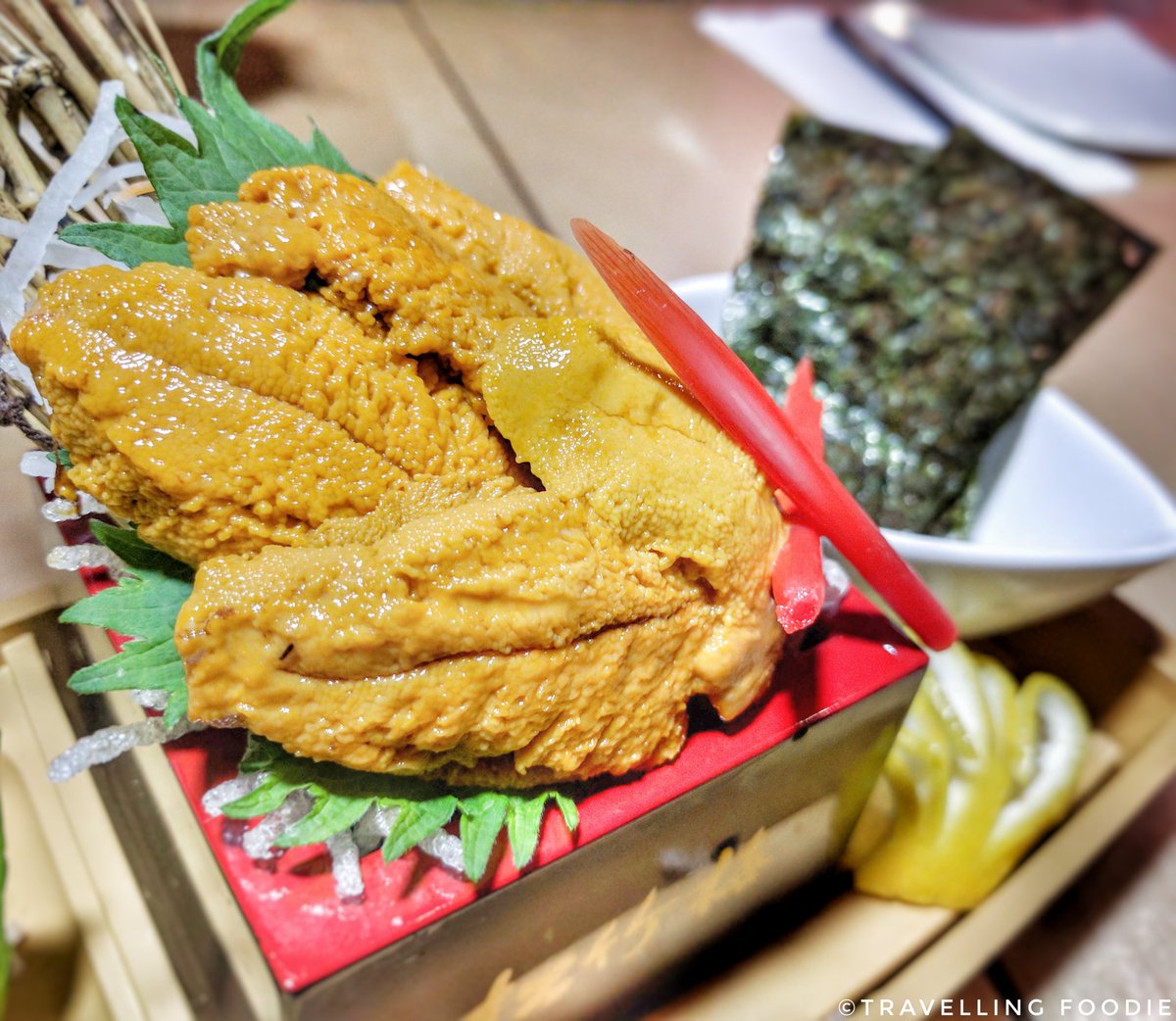 I didn't expect to find a chowder in a Japanese restaurant, but the Miso Chowder Pot Pie was amazing!
There was a lot of seafood in the chowder and you can taste the miso along with it, which added a nice kick. What I especially loved was the fresh puff pastry that comes with it!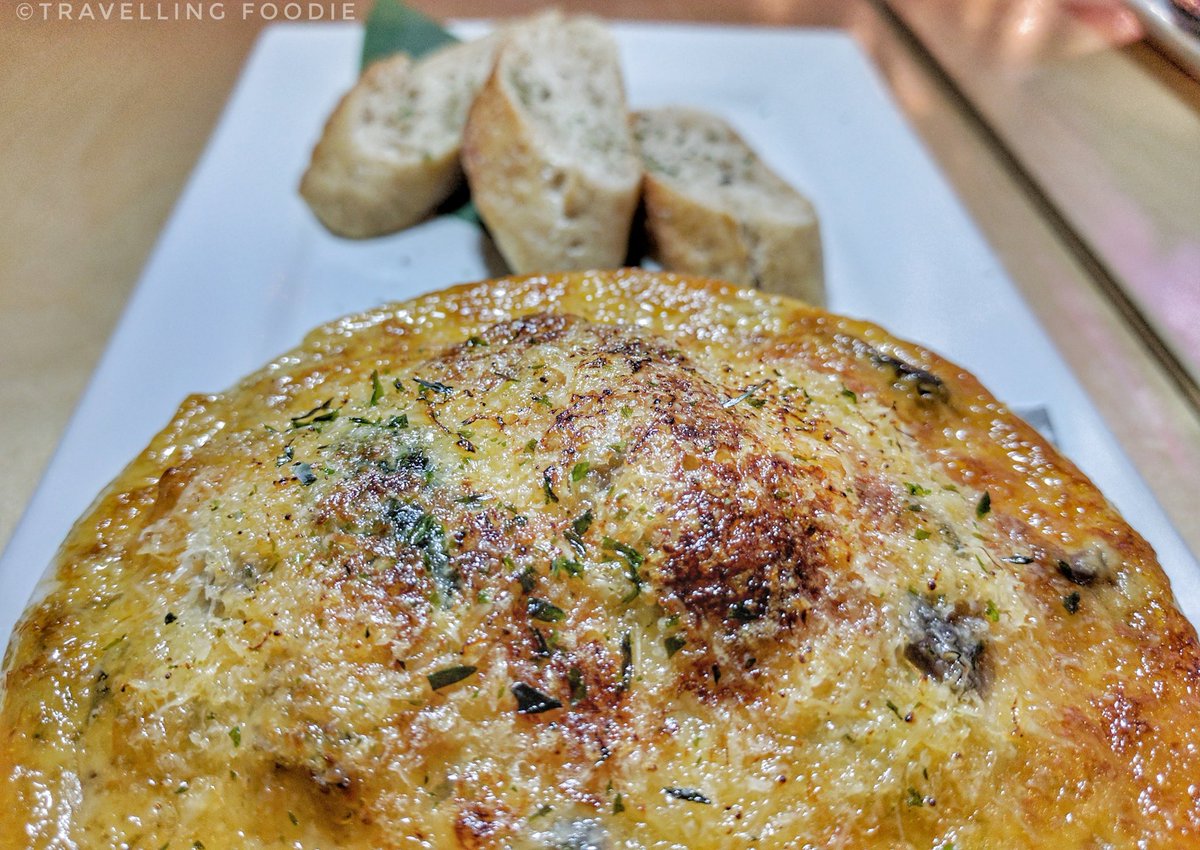 The Anmitsu was my favourite dessert among the three. It had a very strong matcha taste and loved the rice-flour dumpling that came along with it. It was a very refreshing way to end the night and cleanse the palate.
Other Dishes
Sea Urchin Sashimi
Deep-Fried Fish Cake with Cheese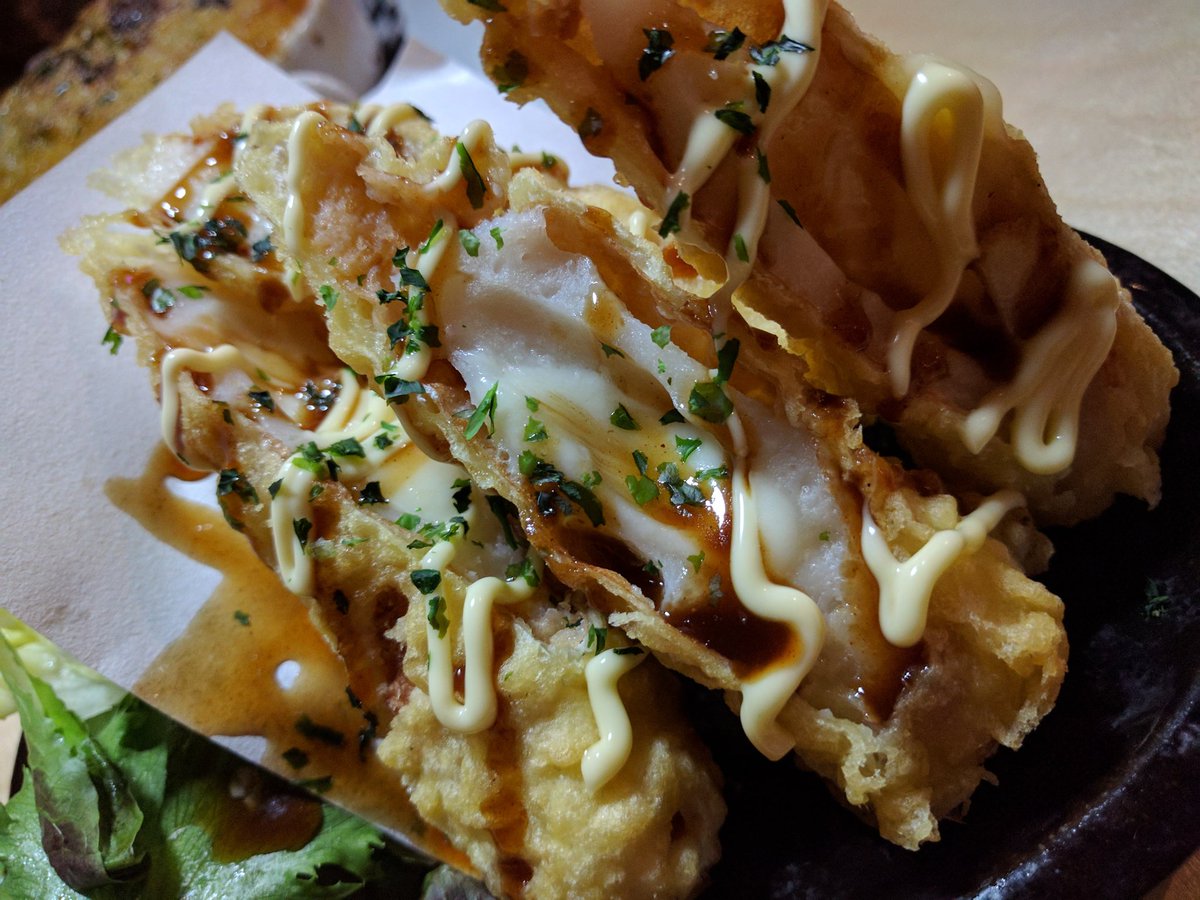 Shrimp Ajillo
BBQ Beef Tongue
Seafood Ramen – New Menu Item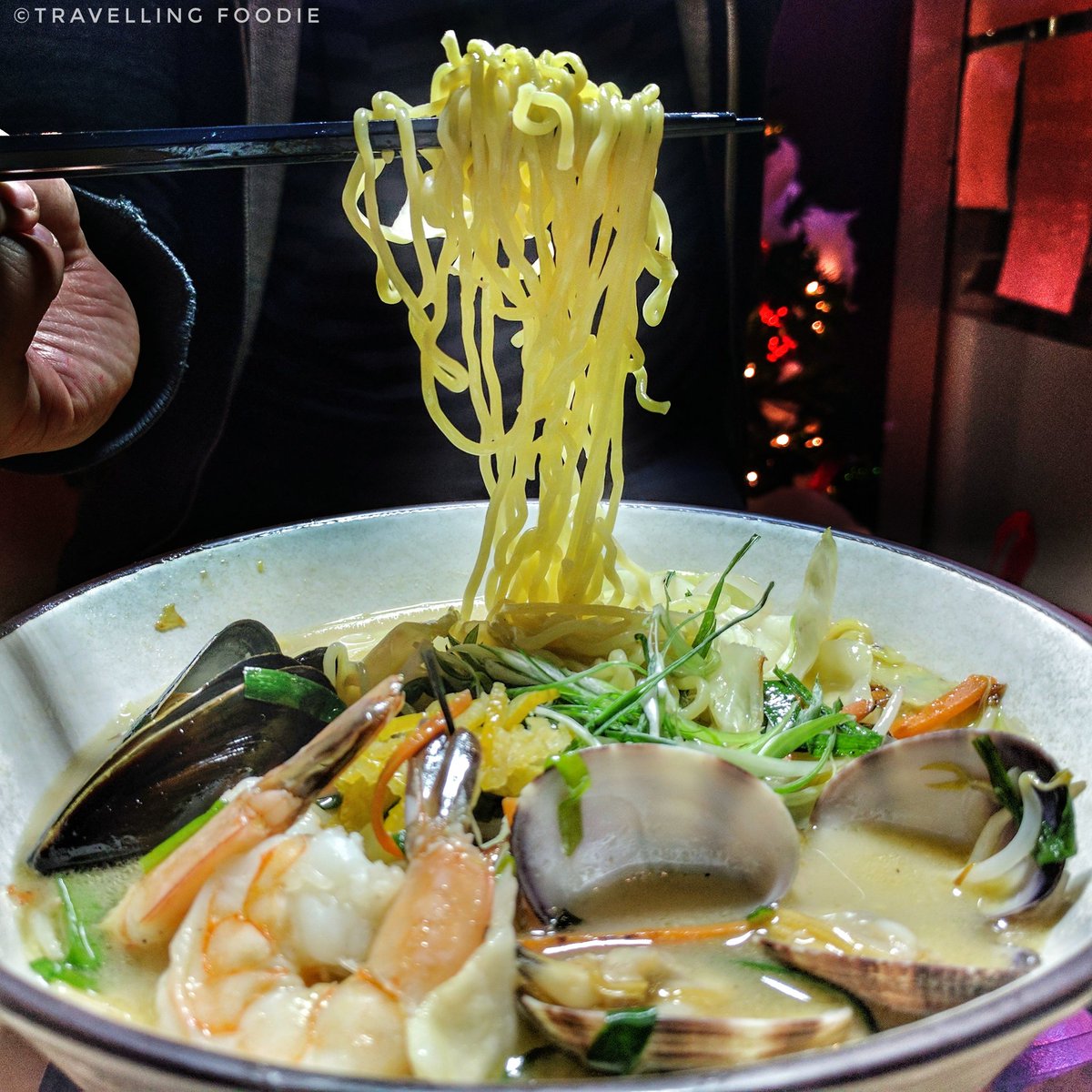 Truffle French Fries
Cajun Tuna Taco
Oyster Motoyaki
Chicken Karaage
Miso Chowder Pot Pie
Hamachi (Yellowtail) Jalapeno Battera
Saffron Cream Mussels
Sea Urchin Tempura
Seafood Mentaiko Yakiudon – New Menu Item
Black Sesame Creme Brulee
Anmitsu – Red Bean Jam, Fruits, Rice-Flour Dumplings and Matcha Ice Cream
Yuzu Cheese Cake
---
Hope this Toronto restaurant review of Ebisu On Queen gives you an idea on the food and drinks offered and what to order.
---
Ebisu on Queen / Address: 204 Queen Street W, Toronto, ON M5V 1Z2
---
Disclaimer: Although the tasting was complimentary as provided by Ebisu on Queen, the opinions expressed here represent my own and not those of the companies.