Eva's Original Chimneys, the original home of Canada's famous chimney cones, opened a flagship store location in Toronto at Bloor and Bathurst! That means there's no more need to chase their food truck!
Named after their hollow, cylindrical shape, Chimneys (known as Kürtőskalács in Hungarian or Trdelník in Czech) are unique, bread-like freshly baked Hungarian pastries, which has a crunch on the outside and a soft, fluffy dough on the inside.
Also Read: Top Restaurants in Toronto
---
Eva's Original Chimneys Launch Party
They had their launch party on February 11, 2017, a day before it opens to the public, which I was fortunate enough to have been invited.
We were able to try anything on the menu, which includes their new menu of 14 cones, as well as celebrate with champagne and music.
Did you know? Eva's Original Chimneys store has a menu with a total of 16 cones.
The business is run by husband-and-wife team Kristin and Justin Butler. They named the brand after Justin's grandmother Eva, a Hungarian immigrant from Budapest.
Eva even made an appearance to the event and was part of the ribbon-cutting ceremony.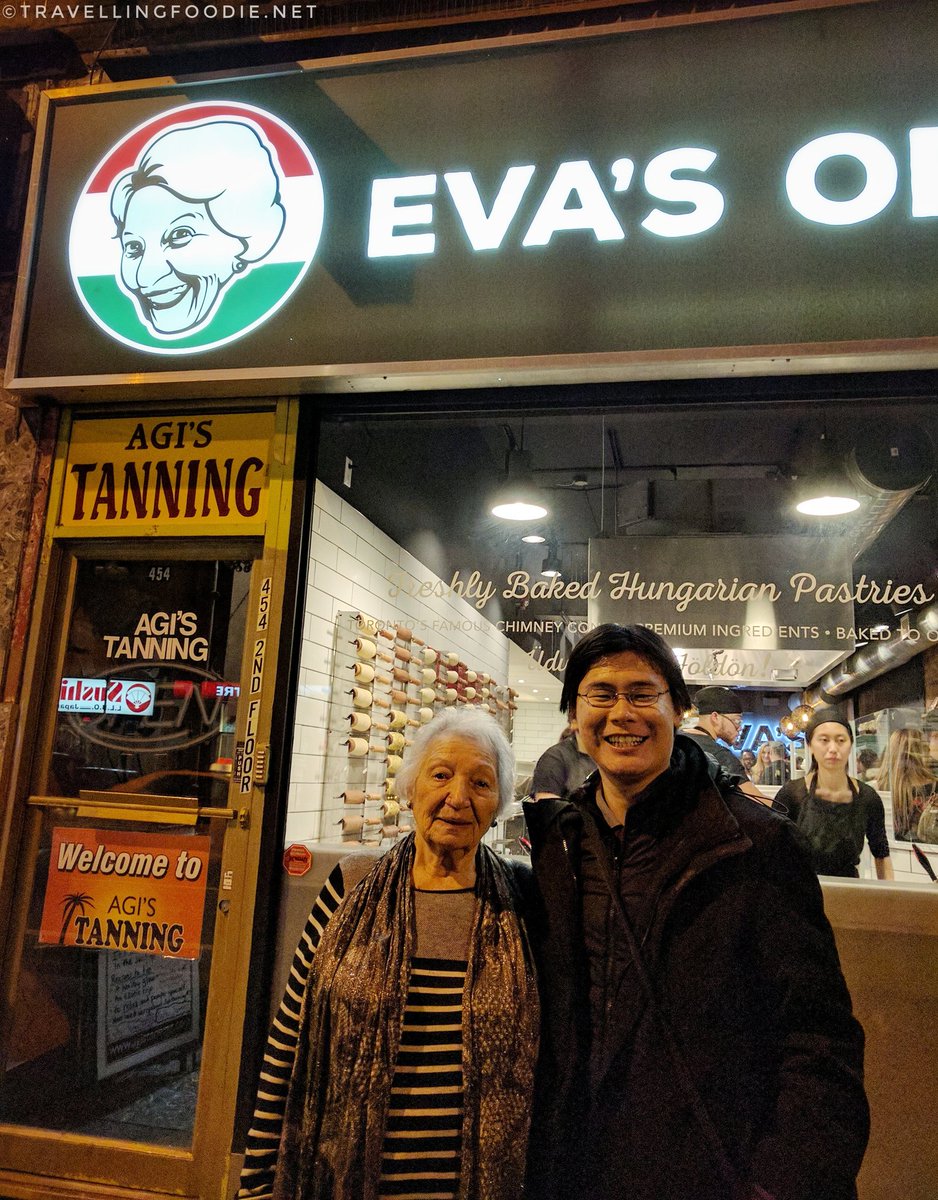 Also Read: Where To Eat in St. Thomas, Ontario
---
Food & Drinks
Lemon Berry Mascarpone Tart – graham cracker crumble cone, mascarpone spread, layered with lemon curd + graham crumble, topped with lemon and raspberry coulis drizzle and candied lemon slice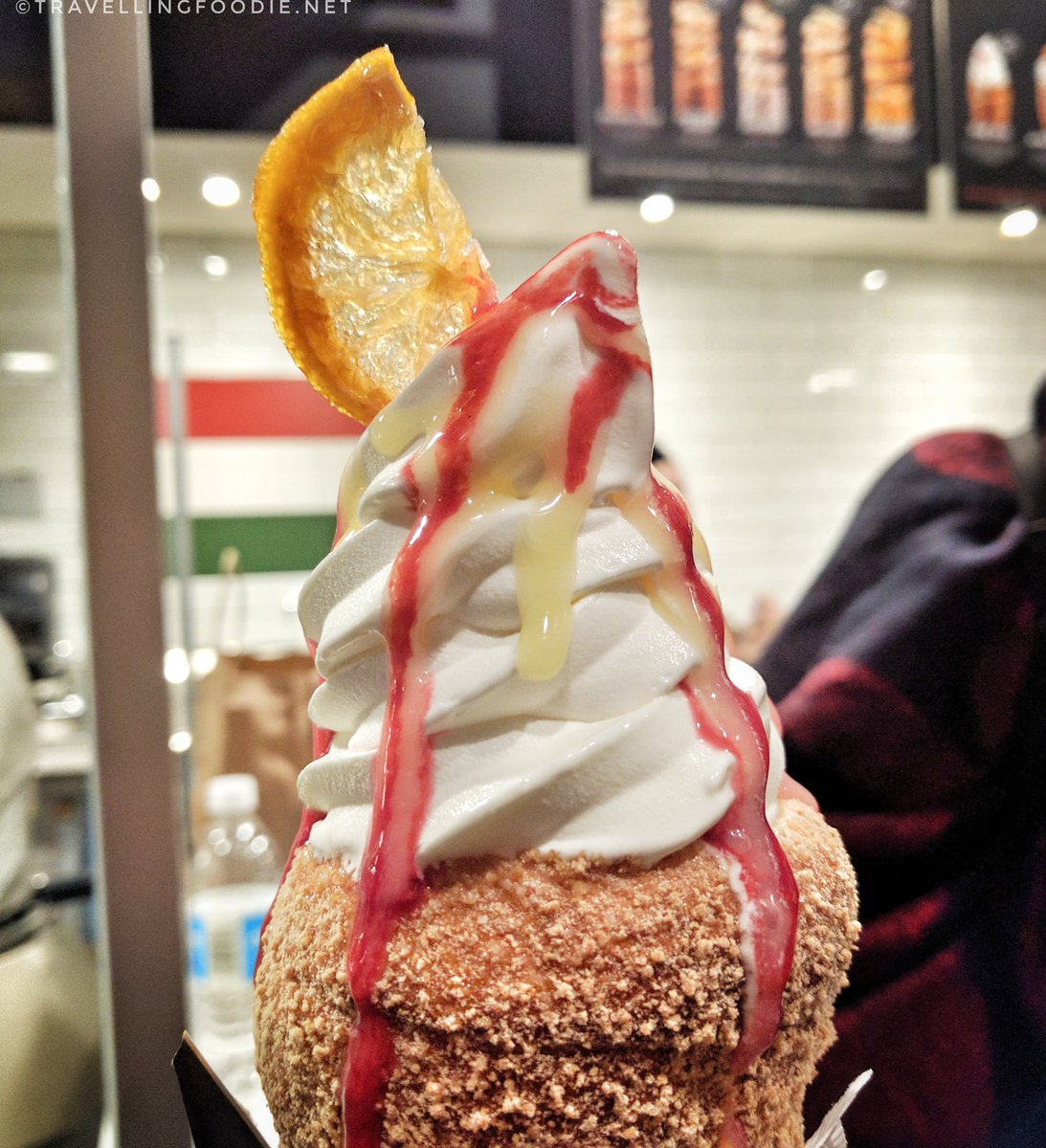 Thai Mango Sticky Rice – coconut cone, layered with coconut sticky rice + chopped mango, topped with mango drizzle and candied mango slice
They are also serving four different kinds of Chimney Cakes and coffee from Reunion Island Coffee, which is locally owned, sustainably sourced, and B-Corp certified: drip, espresso, flat white, affogato and more.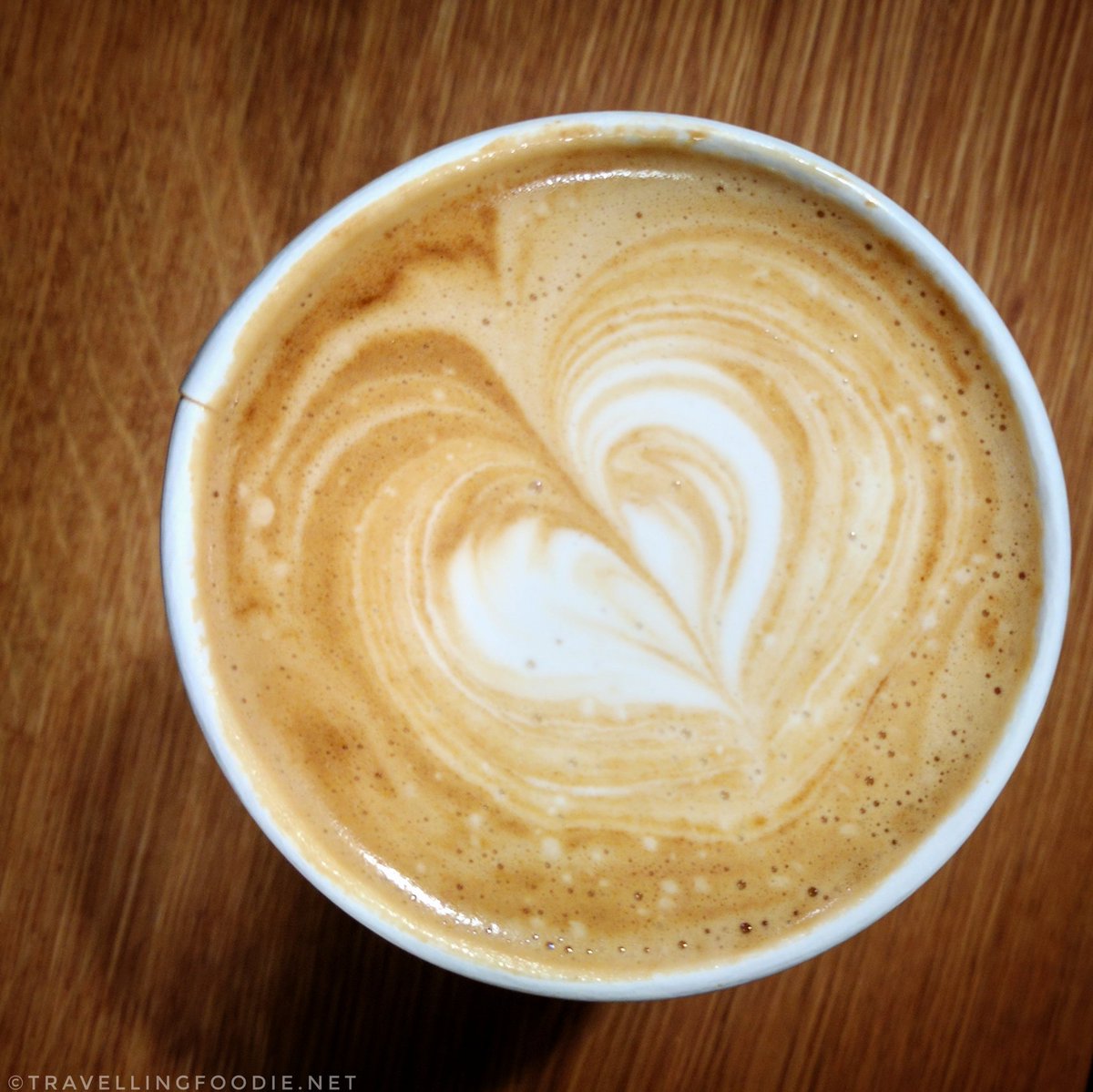 Congratulations to Eva's Original Chimneys on the launch! Follow them on Instagram for more #dessertporn!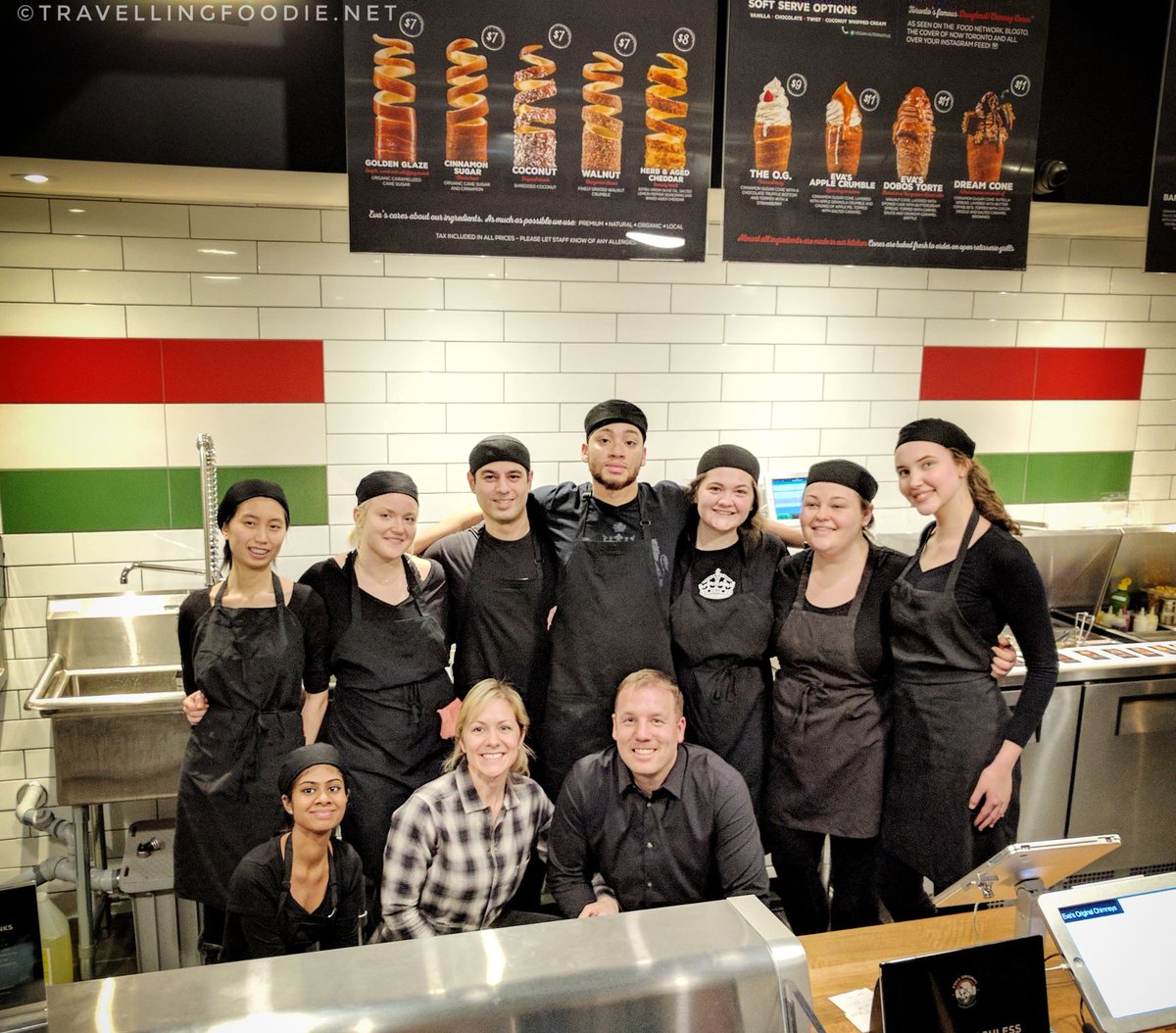 ---
Eva's Original Chimneys
Website / Address: 454 Bloor St W, Toronto, Ontario, Canada M5S 1X8
---
Disclaimer: Although the food was complimentary, all opinions are my own.