Fat Ninja Bite is a small Asian fusion joint in Toronto just south of Pacific Mall. This mom-and-pop shop is run by partners, Sunny and the chef, who you will see in the restaurant
Specializing in Asian fusion street food with a focus on Japanese, Fat Ninja Bite got popular thru Instagram because of their massive Katsu burger, which is very insta-worthy.
It is perhaps the longest Chicken Katsu Burger you'll find in Toronto.
Also Read: Top Restaurants in Toronto
---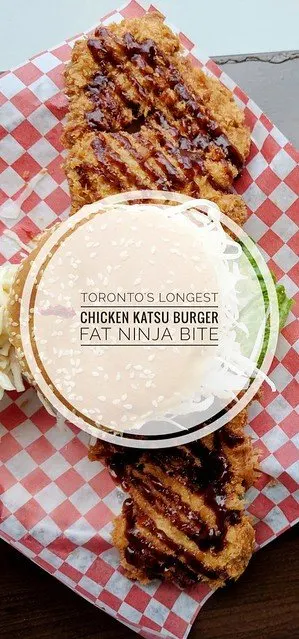 ---
Must-Try Food at Fat Ninja Bite
I've dined at Fat Ninja Bite twice now and have tried a wide variety of their dishes from Chicken Katsu Burger, Cheese Don Katsu (Pork) on rice to taro chips and soft-serve ice cream.
My recommendation is to go with the Chicken Katsu as it is very juicy and tender, and it is also the one that gives the Instagrammable shot with its length (foot long).
The breading is crunchy and flaky which goes well with the juiciness you get in each bite.
Though it looks better as a burger, I would prefer this with rice as the part of katsu inside the burger can become soggy if you don't eat it right away.
Also Read: The Burger Cellar, Gourmet Burger Bar in Toronto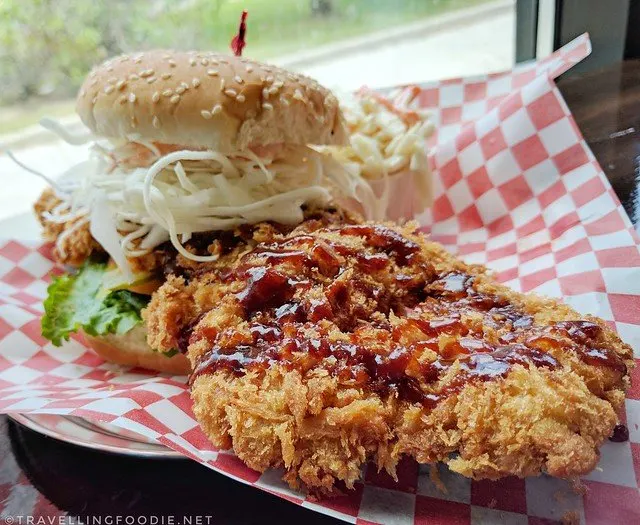 Though the Cheese Don Katsu looks appealing (especially for some #cheeseporn shots), it actually tastes much different as they fry it much longer to ensure the cheese is intact so it doesn't taste the same as the regular katsu.
It is also shorter (in appearance) since they fold the katsu in half to have the cheese in the middle.
Also, a must get in Fat Ninja Bite is their addicting taro chips, made fresh daily with a hint of nori to add an extra umami taste!
The parfait is a good way to end the meal as well. It's a mix of two in-house ice creams which changes on availability.
There are toppings on top like pocky sticks, and rice krispies at the bottom to add crunch. I've had the ube, black sesame and matcha flavoured ones – with the black sesame being my favourite.
There's only a few bar stool seating here so if you're looking to sit down, be sure to come early!
Also Read: Olde Yorke, Best Fish and Chips in Toronto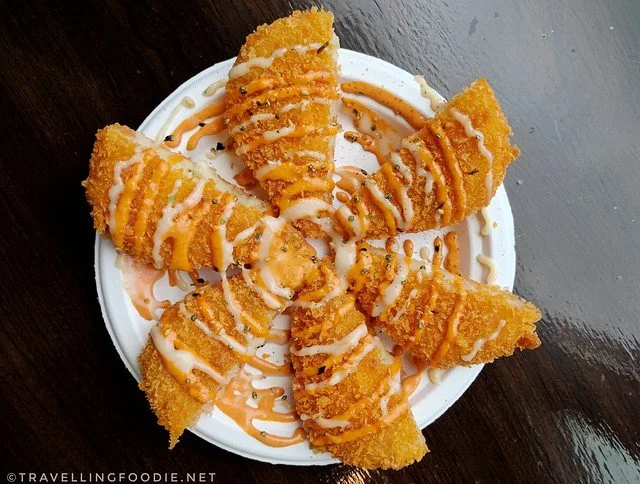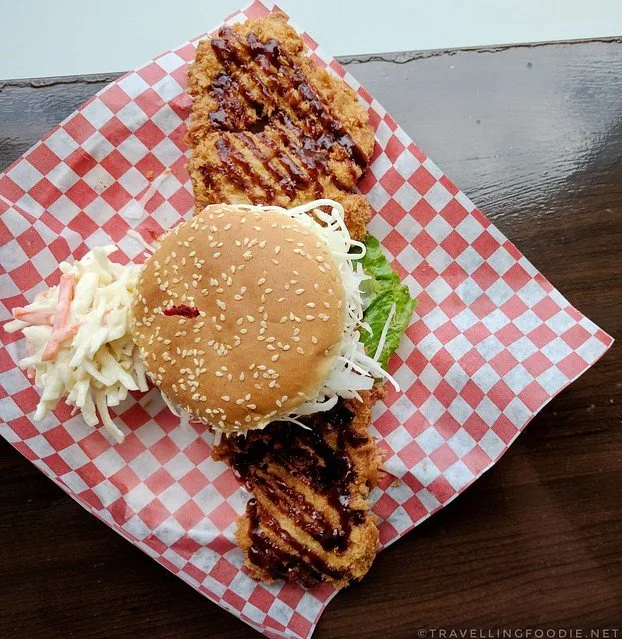 ---
Fat Ninja Bite
Website / Address: 3517 Kennedy Rd, Toronto, Ontario, Canada M1V 4S4
---