Looking for food festivals in Mexico? Festival Gourmet International is one of the best culinary festivals in Puerto Vallarta and a must for travelling foodies!
According to Javier Aranda, Director of the Puerto Vallarta Tourism Board, "The Festival Gourmet International is a great example of how the city's natural beauty and source of fresh ingredients can inspire for chefs from Mexico and around the world, to create an exciting amalgam of flavors that blend traditional Mexican ingredients with contemporary tastes from across the globe."
Here you'll learn about some of events and activities you can expect during the Festival Gourmet International in Puerto Vallarta.
---
---
International Gourmet Festival
The Festival Gourmet International in Puerto Vallarta is one of Mexico's longest-running culinary festivals, celebrating the world of cuisine in one of the country's best foodie destinations.
It was my first time not just in Puerto Vallarta but in Mexico as well so I was ecstatic to check out the International Gourmet Festival.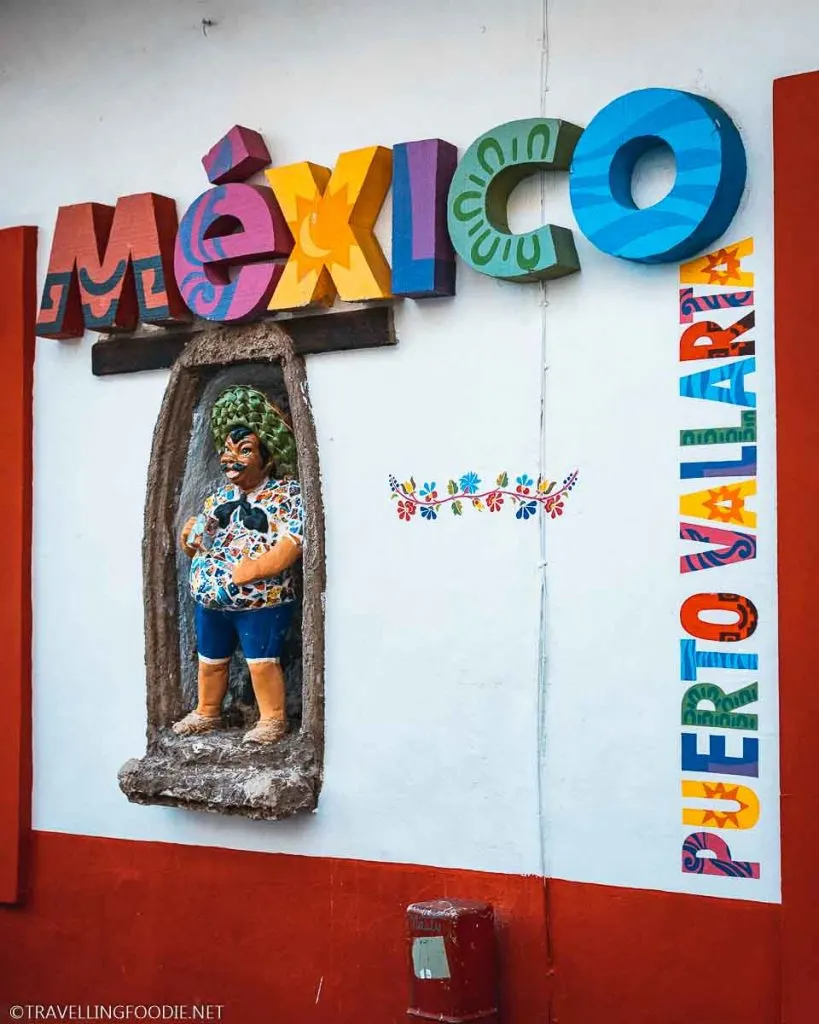 This annual event takes place every November since 1995 with culinary events, activities and curated dinners created by invited guest chefs from all over the world.
I love how the the dishes you get to taste are made only for Festival Gourmet International which makes the experience all the more unique.
Like BC Seafood Festival and Montreal en Lumiere, it's quite special that the festival bring overseas chefs, which is also a great opportunity to learn of more chefs and restaurants around the world.
---
The 25th Festival Gourmet International
The 25th anniversary of the International Gourmet Festival took place on November 19-24, 2019 in Puerto Vallarta, Riviera Nayarit and Tepic with 19 participating restaurants and 11 participating hotels.
I was there from November 19-23, and here's a recap of the events and dinners I attended in some of the best restaurants in Puerto Vallarta that participated in the Festival Gourmet International!
As a warning, COME HUNGRY AND THIRSTY!
There is a lot to eat and drink during the festival, and you will want to try everything.
Also Read: Toronto Taste, Premiere Culinary Event in Toronto
Grand Gourmet Village
Festival Gourmet International kicked off its 25th anniversary with a bang with the Grand Gourmet Village!
This opening celebration held at Vidanta Nuevo Vallarta brought all the invited guest chefs, local chefs and celebrities for a night of food, drinks and entertainment.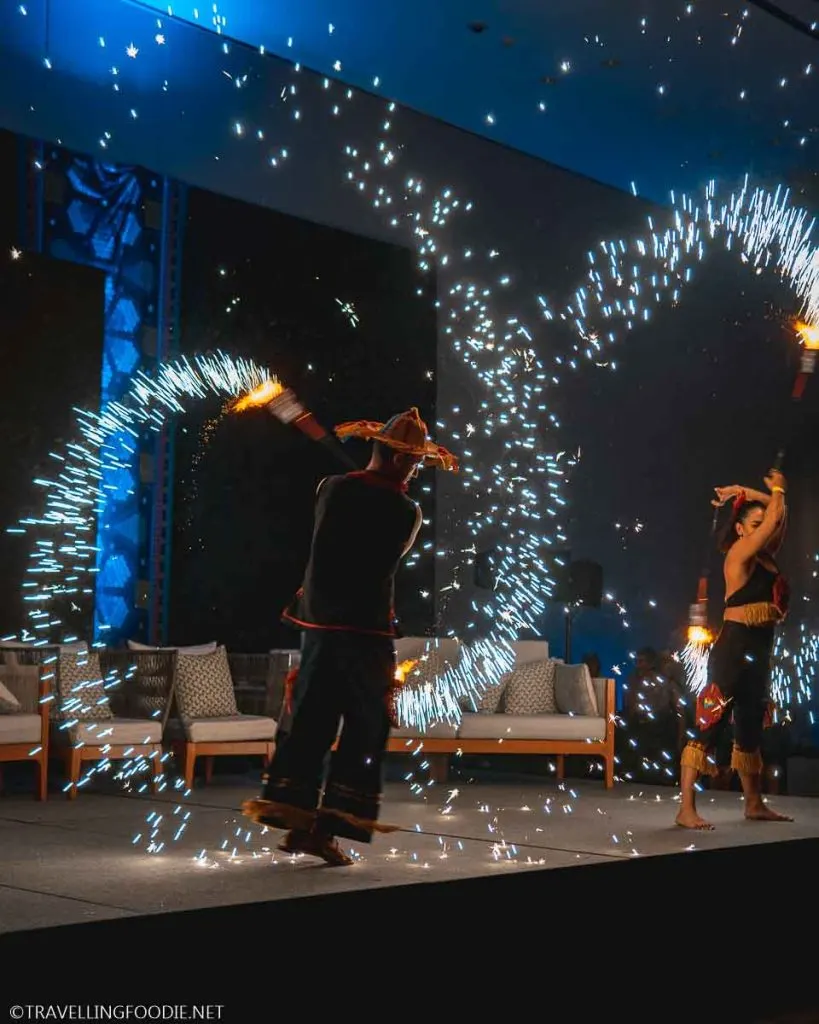 Participating restaurants, hotels and drink purveyors setup food and drink stations throughout the night for people to enjoy.
My most favourite dish that night was the Montadito de Pulpo by Chef Hector Leyva of Hector's Kitchen: Peruvian style octopus cooked with garlic and aji rocoto (a Peruvian chile).
I had five of these delicious bites.
There over 30 food and drinks stations to try so you have to be strategic on how you'll be trying them.
I was on a mission to try everything but, in the end, I tried 80% of the stations.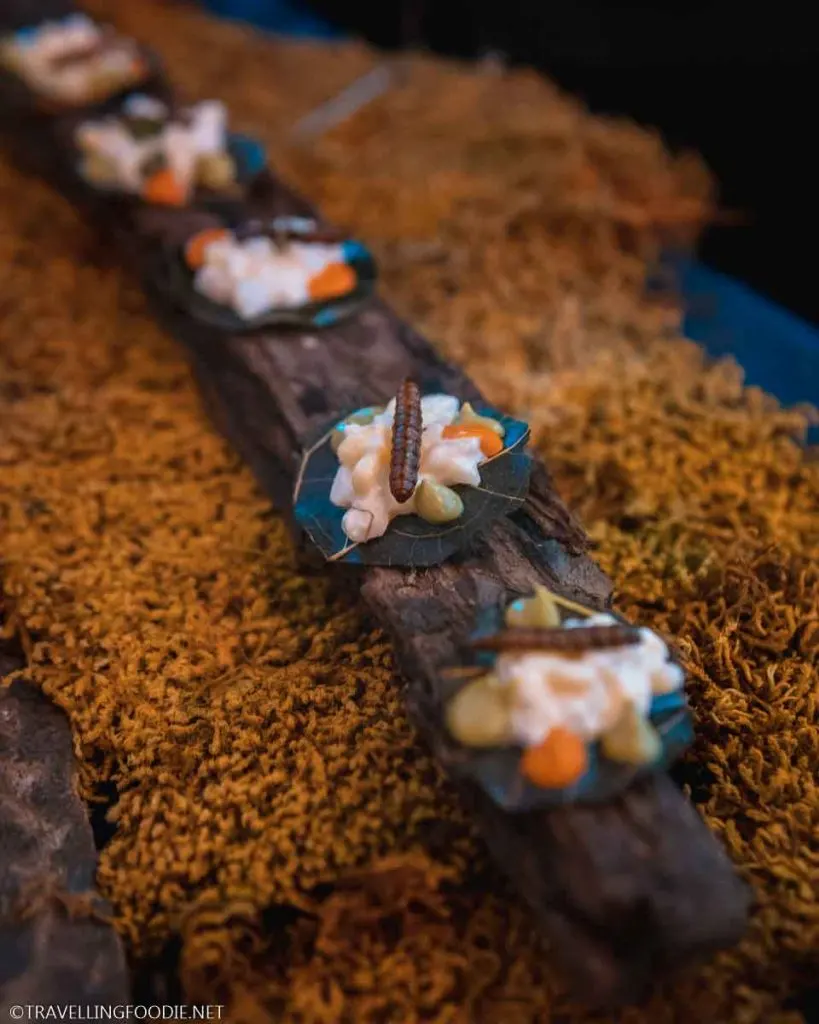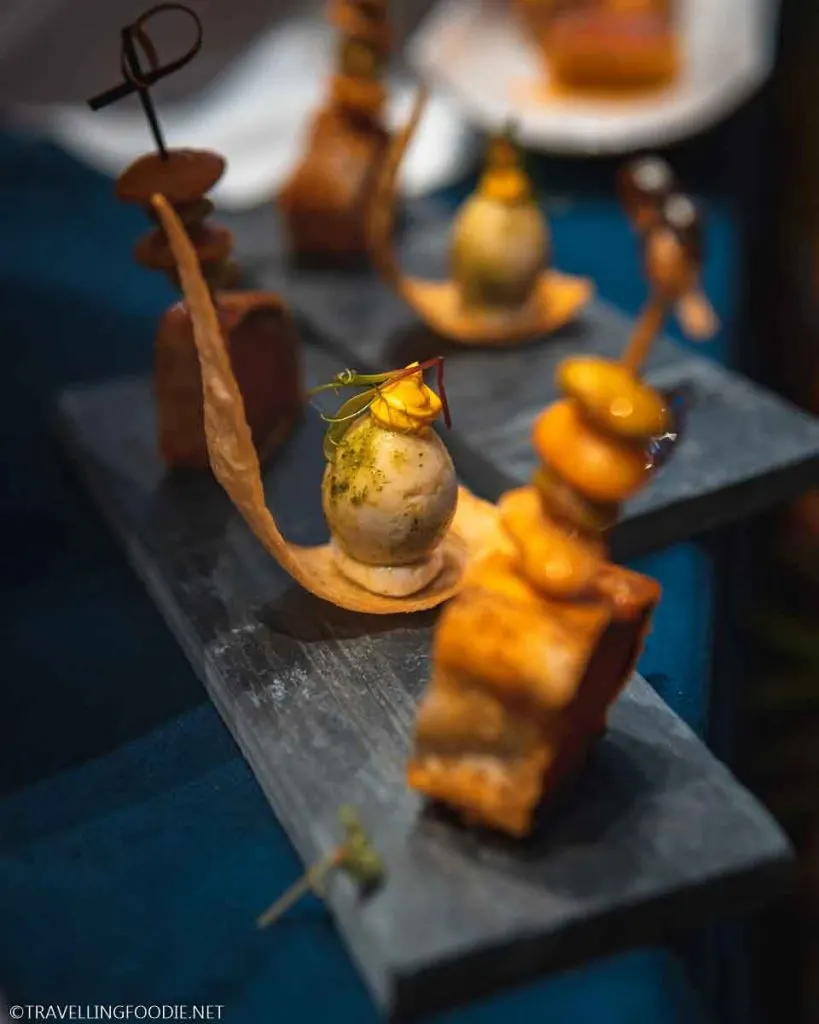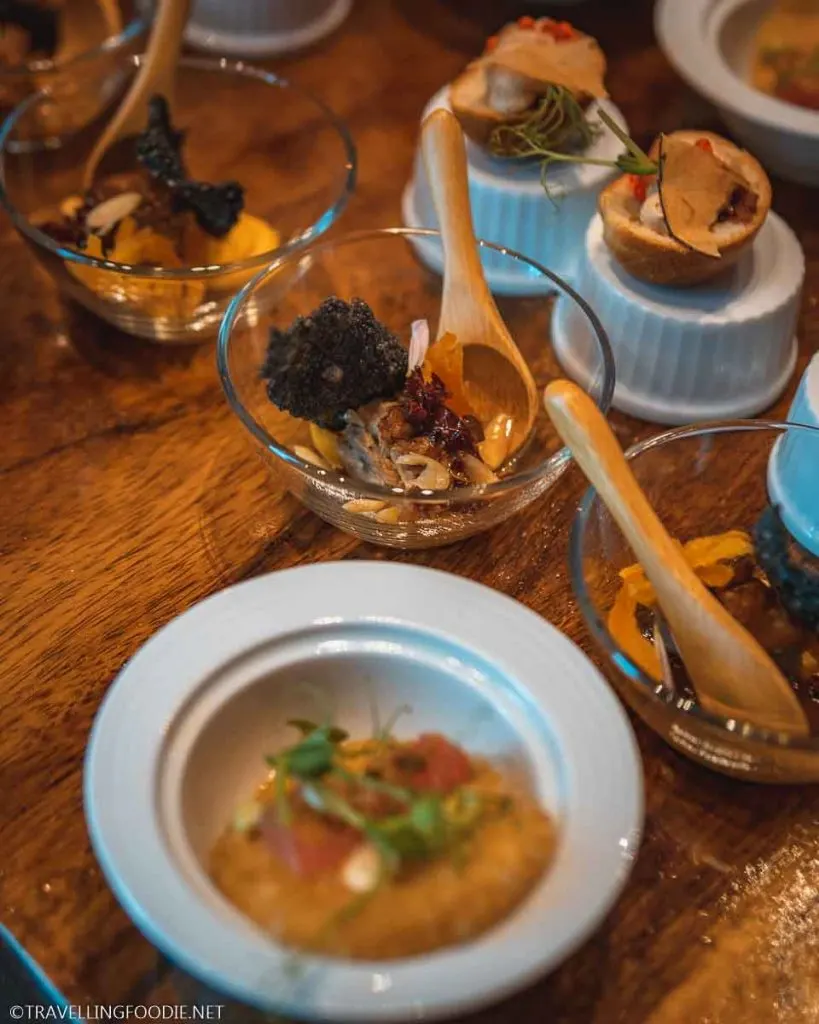 Grand Gourmet Village at Vidanta Nuevo Vallarta
Price: MXN1,500
Hour: 8:00PM
Address: Blvrd Riviera Nayarit #254, 63735 Nuevo Vallarta, Nayarit, Mexico
Also Read: U.S. Virgin Islands Agricultural and Food Fair
---
Master Class
The Master Class event during Festival Gourmet International was a day of cooking demonstration, delicious luncheon and wine tasting with The Three Musketeers:
Chefs Thierry Blouet, Heinz Reize and Roland Menetrey.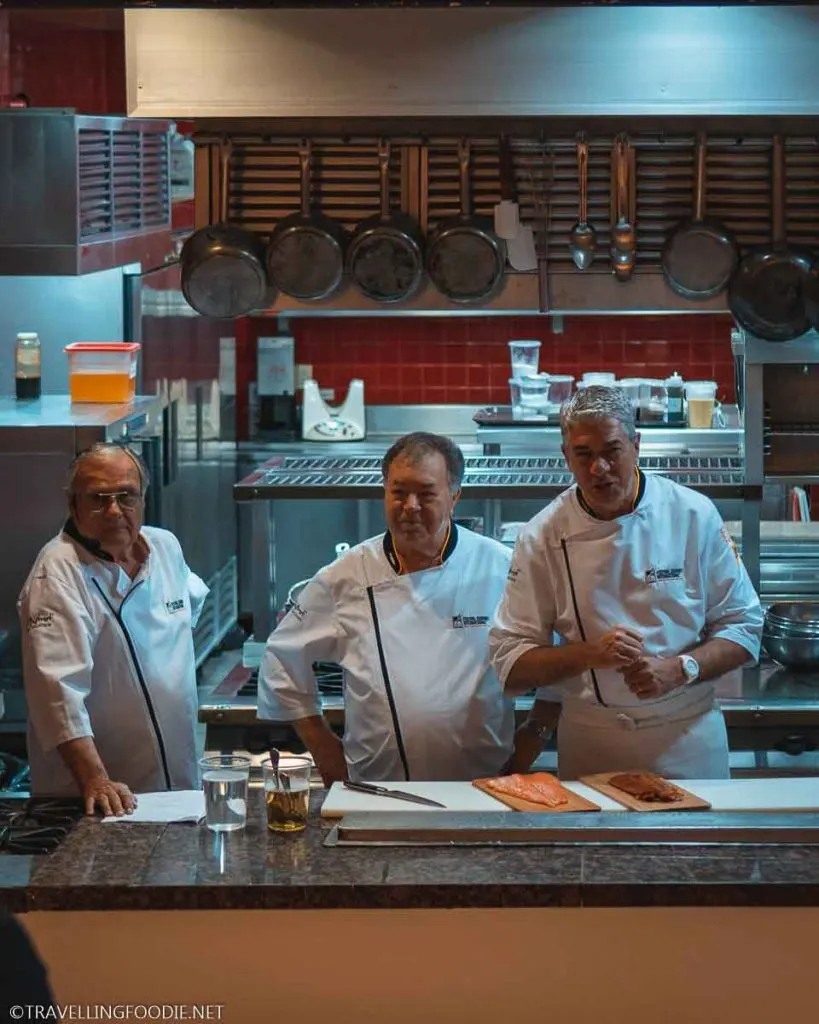 Why The Three Musketeers? The first Festival Gourmet International was started by Chefs Thierry Blouet and Heinz Reize in 1995 to promote and improve the gourmet standards at international level.

In 2000, Chef Roland Menetrey joined the celebration. Since then, they have been called as Puerto Vallarta's "culinary Three Musketeers"!
With more than 150 years of cooking experience combined, each chef demonstrated how to make well-tried recipes in their career.
The event was held at Cafe des Artistes which is owned by Chef Thierry Blouet.
Chef Roland Menetrey demonstrated how to make Smoked Salmon Tartare with Roasted Avocado Salad using 2/3 fresh salmon and 1/2 smoked salmon.
According to Chef Roland, sockeye salmon from Alaska is the best for smoked salmon.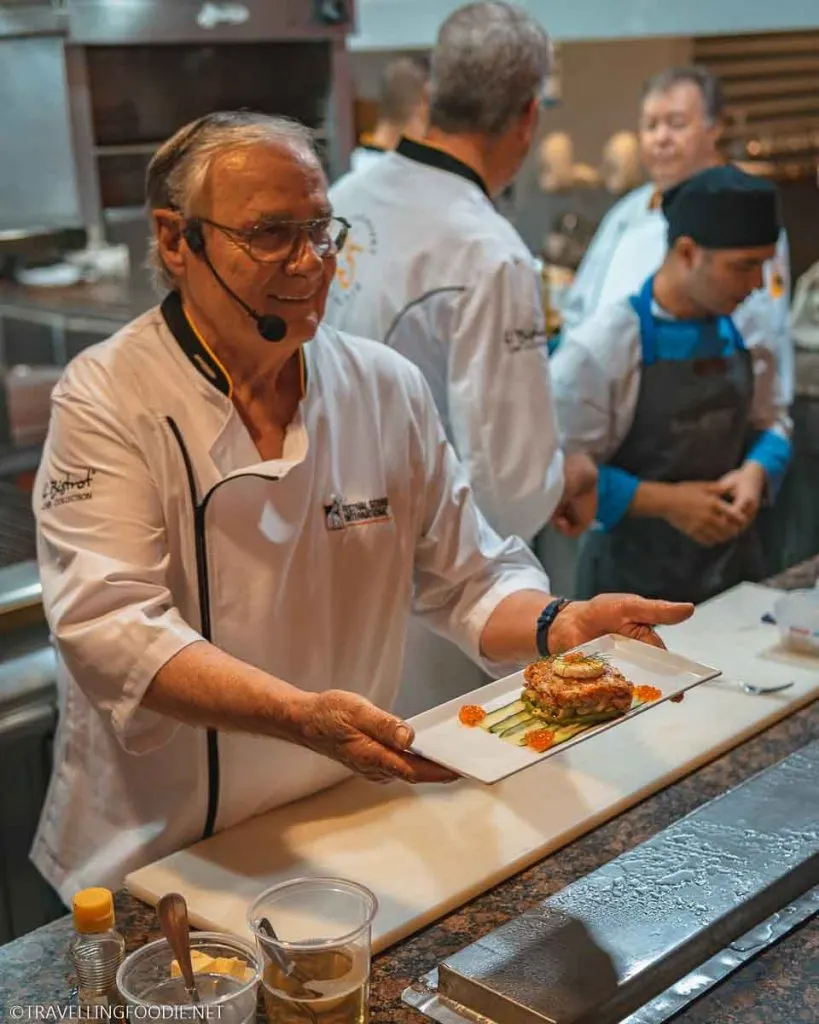 Chef Heinz Reize demonstrated how to cook Risotto with Dry Porcini in Red Wine Sauce.
The risotto itself is cooked in white wine.
According to Chef Heinz, for the best flavours, use bean or beef for the demi-glace sauce instead of pork and chicken, and shallots instead of white onion for the rice.
Chef Thierry Blouet demonstrated how to cook Coffee and Spice-crusted Picanha with Oxtail Ravioli.
Chef Thierry also demonstrated making a dessert called Fantastic Strawberries, which has almond meringue, vanilla shortcake, champagne sabayon and strawberry infusion.
Following the cooking demonstration was a wine tasting presented by professional sommeliers.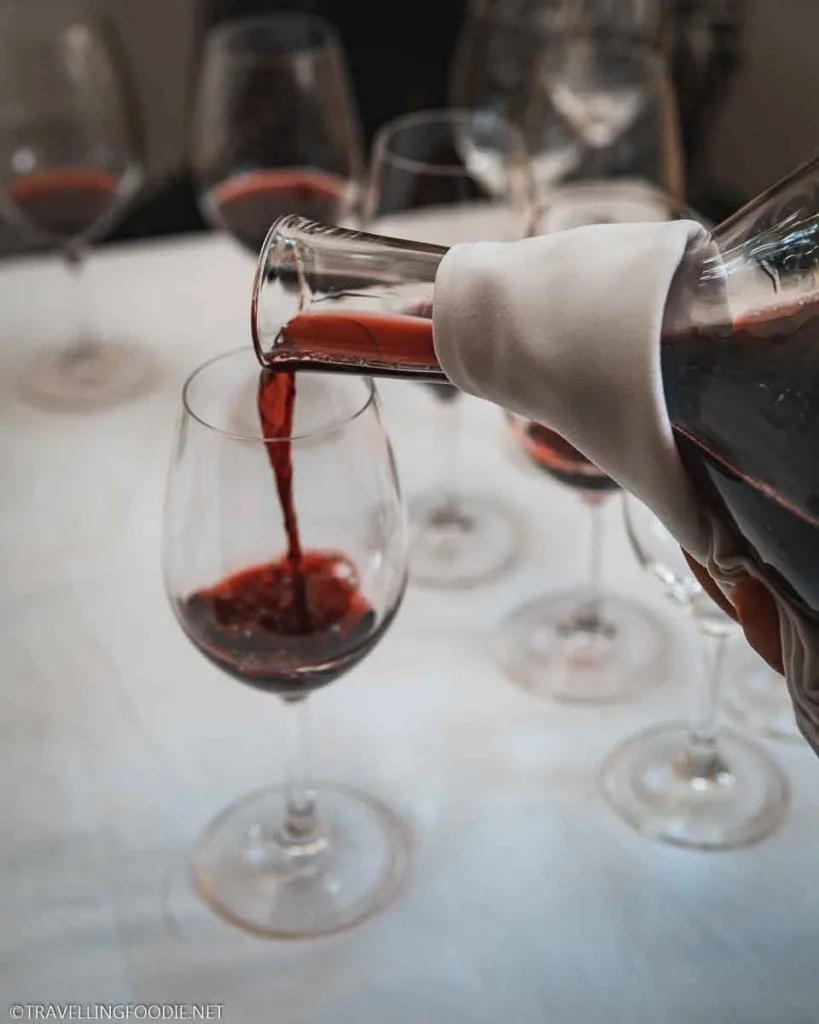 The wine tasting was followed by a luncheon with wine pairing where we got to enjoy the dishes from cooking demonstration.
I enjoyed all four dishes, but my most favourite was the risotto by Chef Heinz Reize.
Aside from my love for risotto, this one was quite unique from the usual risotto you'll find in restaurants.
In fact, Chef Heinz said there are only three restaurants in the world serves this particular risotto.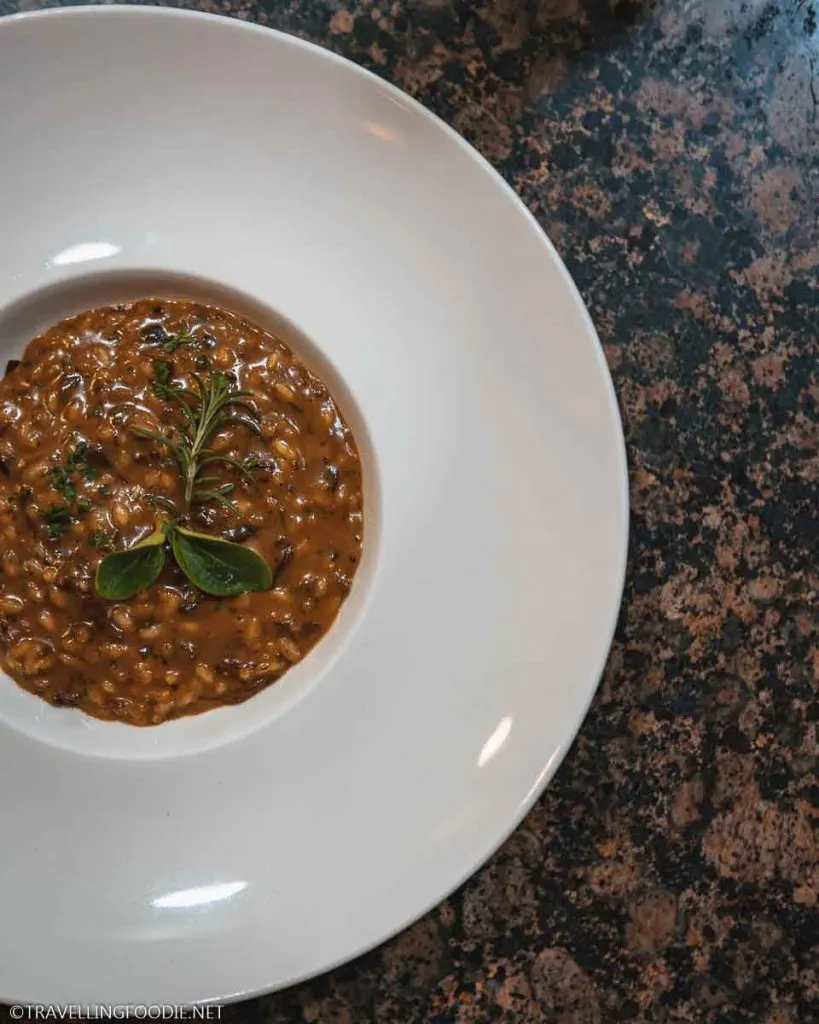 Master Class at Cafe des Artistes
Price: MXN1,700
Hour: 9:00 a.m. – 4:00 p.m.
Address: Calle Guadalupe Sánchez 740, Centro, 48300 Puerto Vallarta, Jalisco, Mexico
Also Read: Iron Kettle Cooking Series at Lee & Maria's in Kingsville, Ontario
---
Gourmet Safari
You know how much I love to do food trips when exploring a destination's food scene so I was quite excited to learn about the Gourmet Safari during the Festival Gourmet International.
The Gourmet Safari is a gastronomic tour at night where you do restaurant hopping to four different restaurants in the old town of Puerto Vallarta.
In the end, it's like having a four course meal as you enjoy appetizer, two mains (seafood and meat) and dessert paired with wines.
These dishes are prepared by the invited guest chefs at each participating restaurant.
Here were the stops we did that delicious night!
Cafe des Artistes
The first stop was appetizer at Cafe des Artistes by invited guest Hungarian chefs Gergely Futó and Prónik Balázs of Michelin star Platan Restaurant.
Here we had a deliciously creamy foie gras with some garnishes to play around with flavours.
Luckily, one person in the table was vegetarian so I got to enjoy this dish twice.
Website / Address: Calle Guadalupe Sánchez 740, Centro, 48300 Puerto Vallarta, Jalisco, Mexico
Azafran Restaurante Bar
Azafran Restaurante Bar was the second stop for the seafood course.
Here, invited guest Mexican chef Karina Castro of El Mezquite and Kumiai Inn Restaurant prepared us two tuna items, an amuse and the main.
I loved that the Tuna in Citrus Ponzu was nicely seared on the sides and still raw at the centre.
The spices were so flavourful!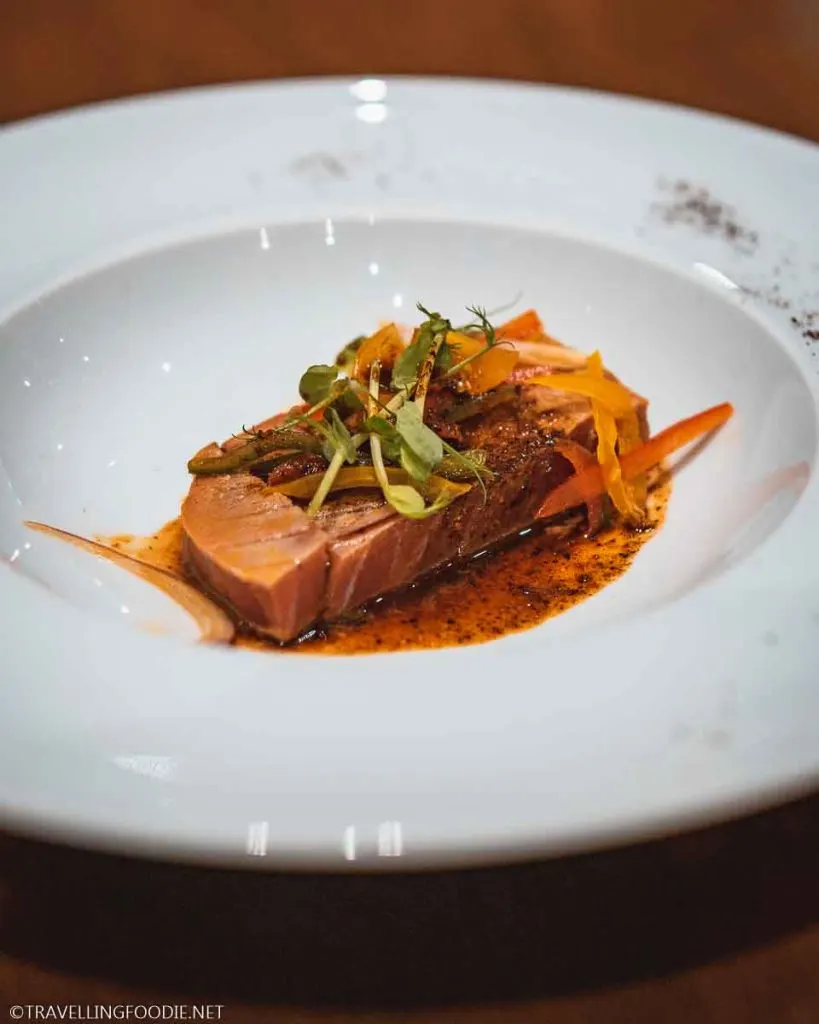 Website / Address: Olas Altas 507, Zona Romántica, Emiliano Zapata, 48380 Puerto Vallarta, Jalisco, Mexico
Kaiser Maximilian
For the third stop, we walked to Austrian restaurant, Kaiser Maximilian, where invited guest Austrian chef Patrick Gfrerer prepared the meat course.
They started us with an amuse of polenta with black truffles.
I typically am not big on polenta, but I LOVED this one!
I also really enjoyed the Rinderfiletsteak & Short Rib aus dem Smoker.
Both beef tenderloin and short rib were perfectly cooked and tender.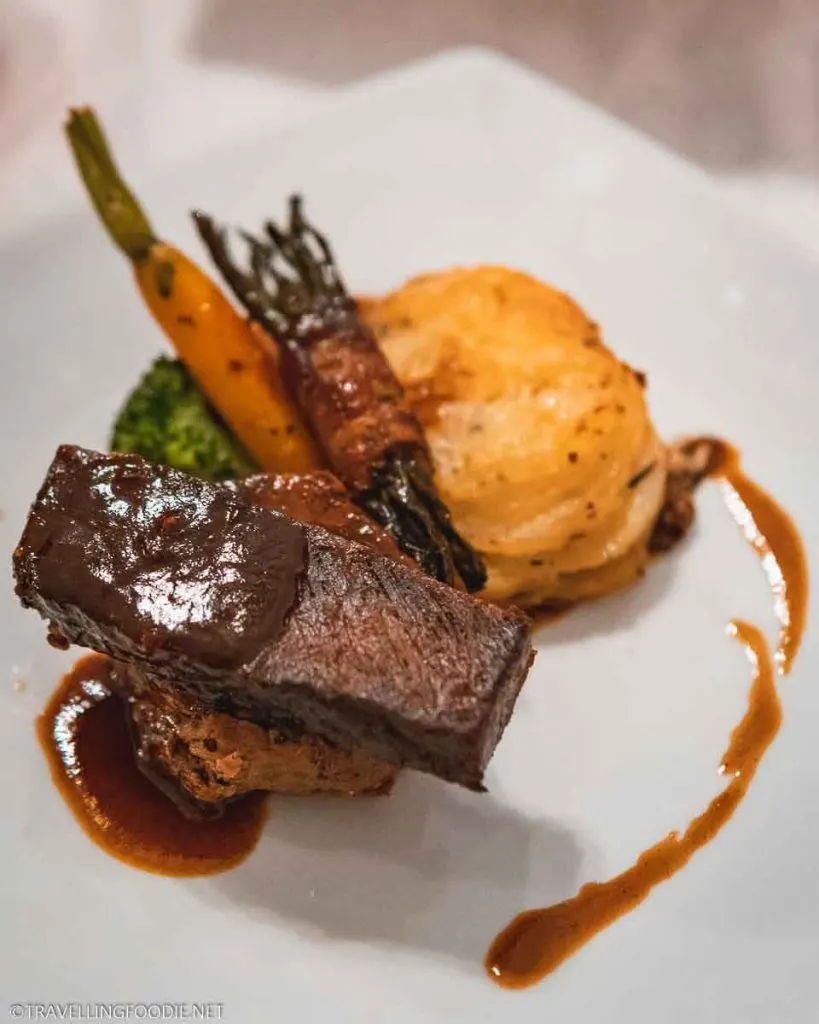 Website / Address: Olas Altas 380-B, Zona Romántica, Emiliano Zapata, 48380 Puerto Vallarta, Jalisco, Mexico
El Dorado Restaurant
The last stop was a bit further to walk as we went to El Dorado Restaurant, along the Playa Los Muertos (Deadman's Beach).
Here we had some very creative trio of desserts.
I loved the Pinata the most because of the mix of chewy from the bread and crispy from the meringue.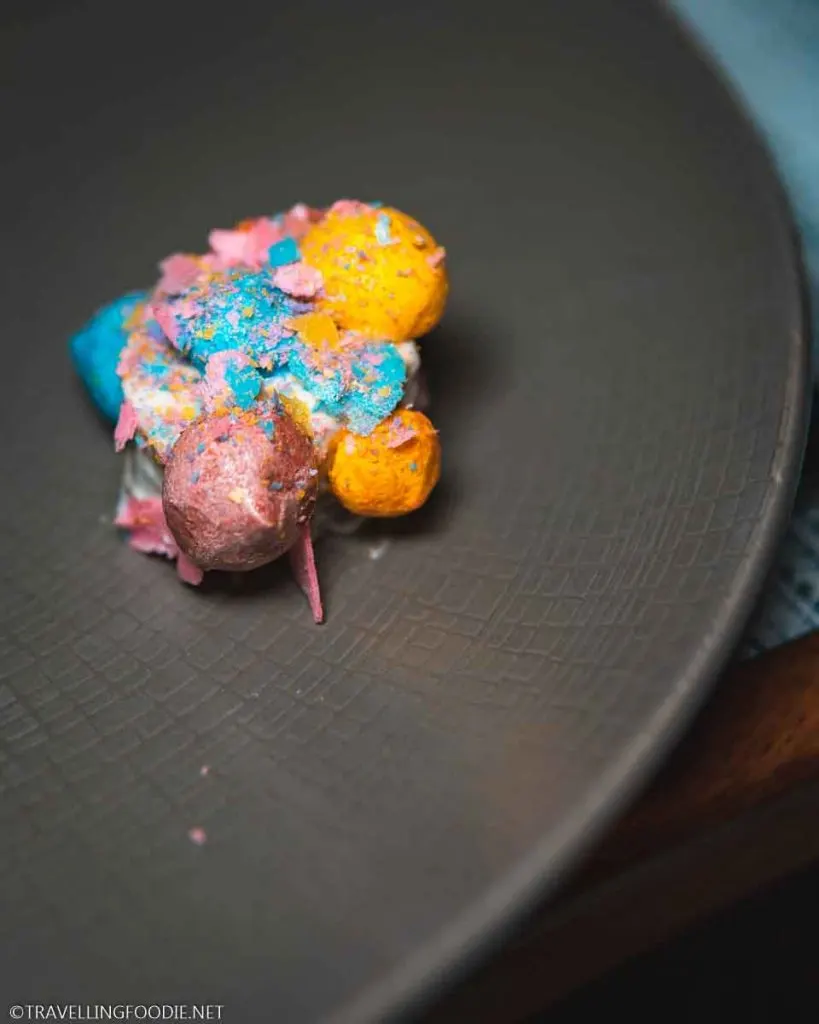 That concludes the Safari Gourmet!
What a way to end the night as we were sitting on the Los Muertos Beach with the view of the pier.
Website / Address: Púlpito 102, Zona Romántica, Emiliano Zapata, 48380 Puerto Vallarta, Jalisco, Mexico
FGI Gourmet Safari
Price: MXN2,850
Hour: 7:30 p.m
Also Read: Best Restaurants in Seattle, Washington
---
Xocodiva's Cult of Chocolate
Chocolate lovers rejoice!
The Xocodiva's Cult of Chocolate is the event for you at the Festival Gourmet International!
Xocodiva makes Belgian chocolates using a blend of cacao sourced all over the world.
Held at Roberto's Original Puerto Nuevo, this chocolate tasting event was unlike any other.
During the event, we got to try various chocolates paired with wines and tequila, and learned from both Xocodiva Owner Todd Atkins and Chef Roland Menetrey.
Ron taught us all about chocolates from how they are made to how to taste them.
Chef Roland explained the wines and tequila from its background to how to drink and why it made a great pairing.
Did you know? A big difference between artisan chocolates and mass produced chocolates is the coating.

Cocoa butter is usually coated on artisan chocolates, but mass produced chocolates will replace this with something like vegetable oil because the shelf life needs to be longer.
Before tasting the chocolate, take a look at the chocolate and admire the creation and artwork, smell the chocolate and get a feel as you crack it.
When you taste it, really taste the chocolate and all the other flavours with it.
This is similar to wine tasting where you look at the color, swirl to check for legs and consistency, and smell the flavours before drinking.
When you drink, swish the wine around your mouth and tongue to get the feel of the flavours.
Xocodiva Chocolate Tasting with Wine and Tequila Pairings
We did tasted a total of of 11 chocolates and 6 wine and tequila pairings.
Sauvignon Blanc was paired with the White Chocolate Passion Fruit and Milk Chocolate Truffle.
The White Chocolate Passion Fruit is made of white chocolate, hand painted with cocoa butter filled with fresh heavy cream and passion fruit.
The Milk Chocolate Truffle is made of 33% milk chocolate and fresh heavy cream, hand rolled then double dipped to finish.
Rose was paired with the Raspberry Hazelnut Truffle and White Chocolate Bites.
The Raspberry Hazelnut Truffle is made with 73% dark chocolate, 33% milk chocolate, butter, fresh heavy cream and fresh raspberries and hazelnut paste, then hand painted with cocoa butter.
The White Chocolate Bites are made of solid white chocolate shaped into bite-sized beans.
Malbec was paired with the Salted Caramel Truffle and Dark Chocolate 73% Bite.
The Salted Caramel Truffle is made with 73% dark chocolate, white sugar, cream, butter and sea salt.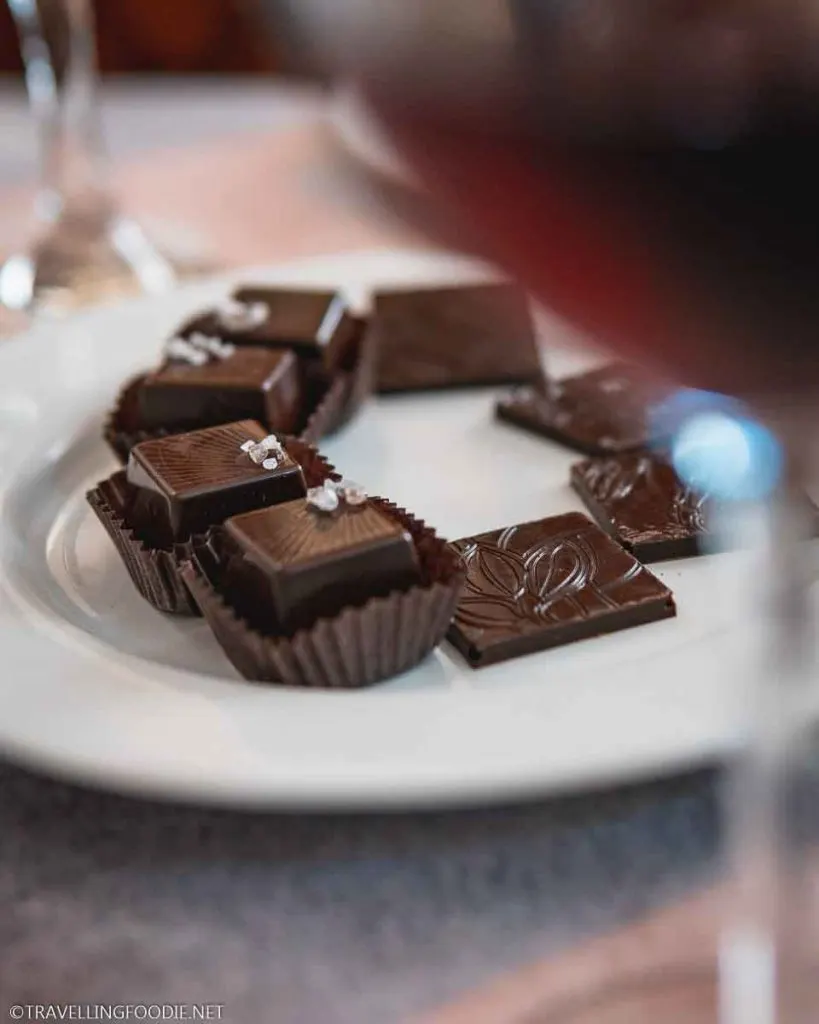 The next chocolate pairings were with tequila.
Tequila Blanco (Silver) was paired with the Key Lime Truffle and Limoncello.
The Key Lime Truffle is made with 73% dark chocolate, fresh cream, white chocolate, lime zest and lime juice.
Similarly, the Limoncello is made of the same things except the lime juice is replaced with limoncello liquor.
I remember having the Limoncello during Grand Gourmet Village and was happy to have it here again!
Reposado is tequila aged for 6 months in oak wood.
This was paired with Mint Bark Bite.
And the last pairing is with Anejo, which is tequila aged in oak wood for a minimum of 1 year.
This was paired with the Chili Truffle and Espresso Truffle.
The Chili Truffle is made with fresh cream, and chili mortia and ancho.
The Espress Truffle is made with 73% dark chocolate, fresh cream and double strength espresso.
I loved how unique the Xocodiva chocolates were, and the pairing went so well.
My favourite chocolates were the Salted Caramel Truffle and Limoncello.
The best wine pairing for me was the Malbec with Salted Caramel Truffle because that pairing neutralized everything into a good middle.
Malbec is typically quite bitter with the tannins but was neutralized with the sweetness of the caramel.
Similarly, the full body texture of Malbec was neutralized with the creaminess of the truffle.
As a lover of whiskey, I really loved the Anejo as well as it was my first time trying this aged tequila and it felt like I was having whiskey.
For the tequila pairing, I loved the Tequila Blanco with Limoncello the most because it tasted like taking a shot of tequila then chasing it with lemon.
Lunch at Roberto's Superb Seafood
Part of the event was a luncheon by Roberto's Original Puerto Nuevo.
I'm glad the food was mixed as with the chocolate tasting.
Doing the tasting first would've been to much sweets and alcohol before lunch.
For the lunch, we had four courses.
The first started with a chocolate puff pastry using Xocodiva chocolates.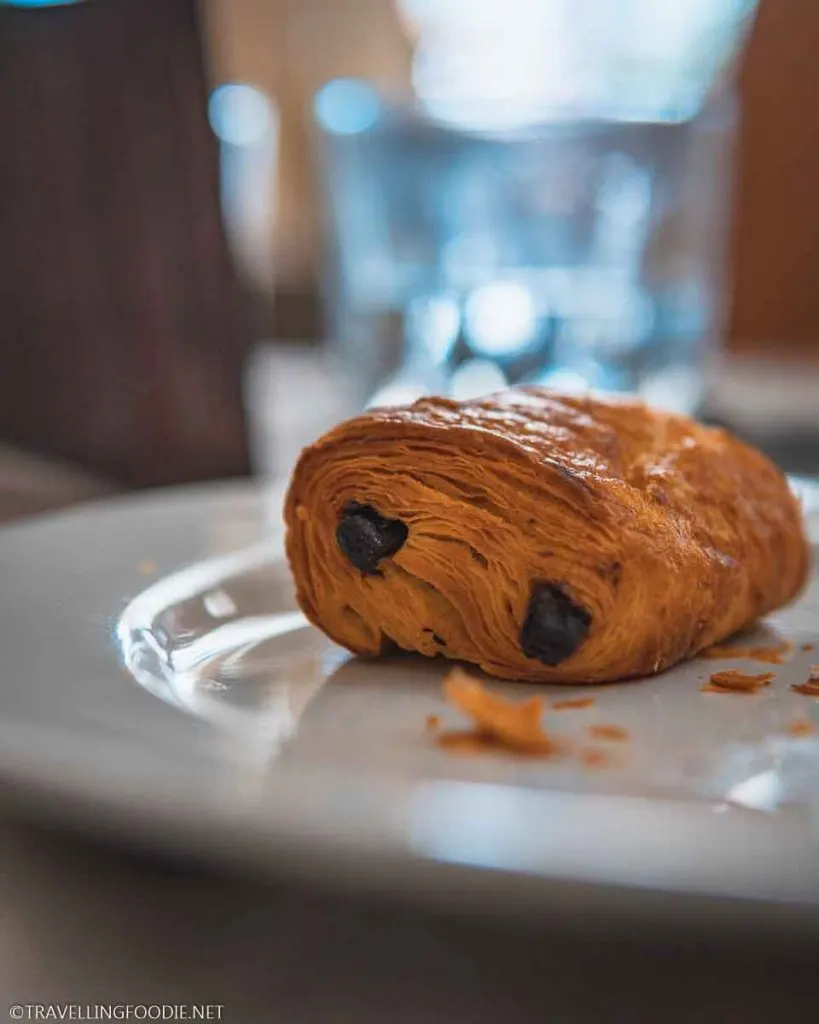 The second was a unique fried portabello dish that uses Xocodiva as one of the three sauces.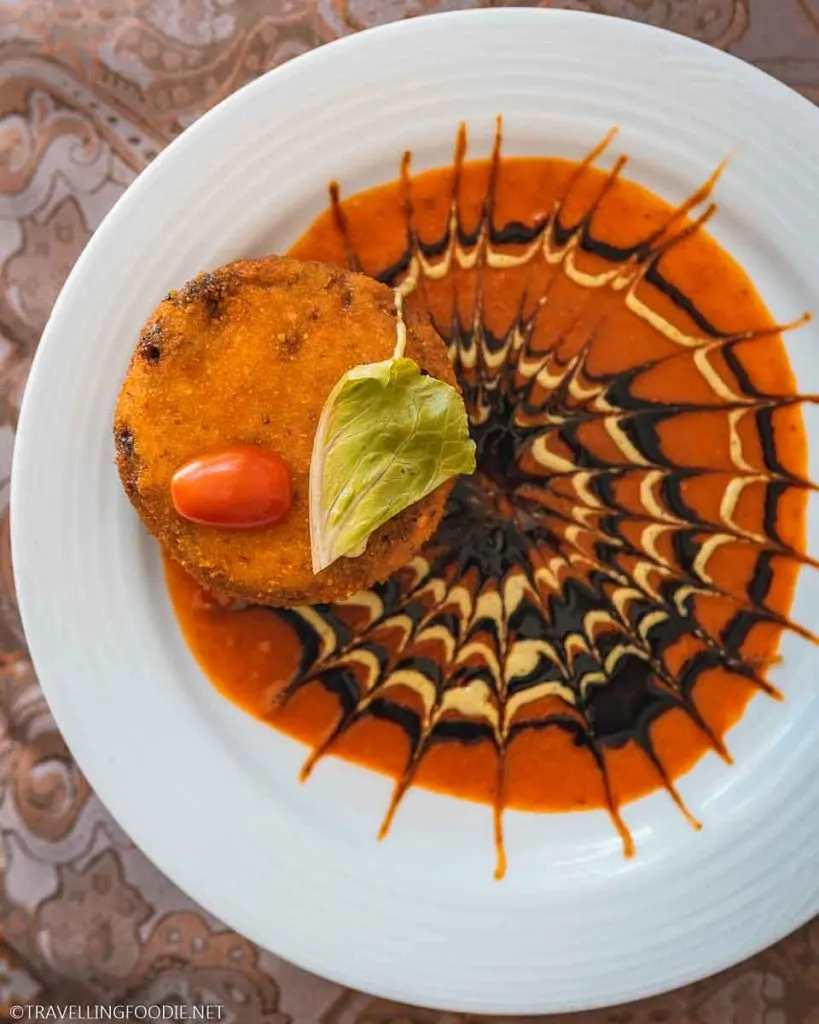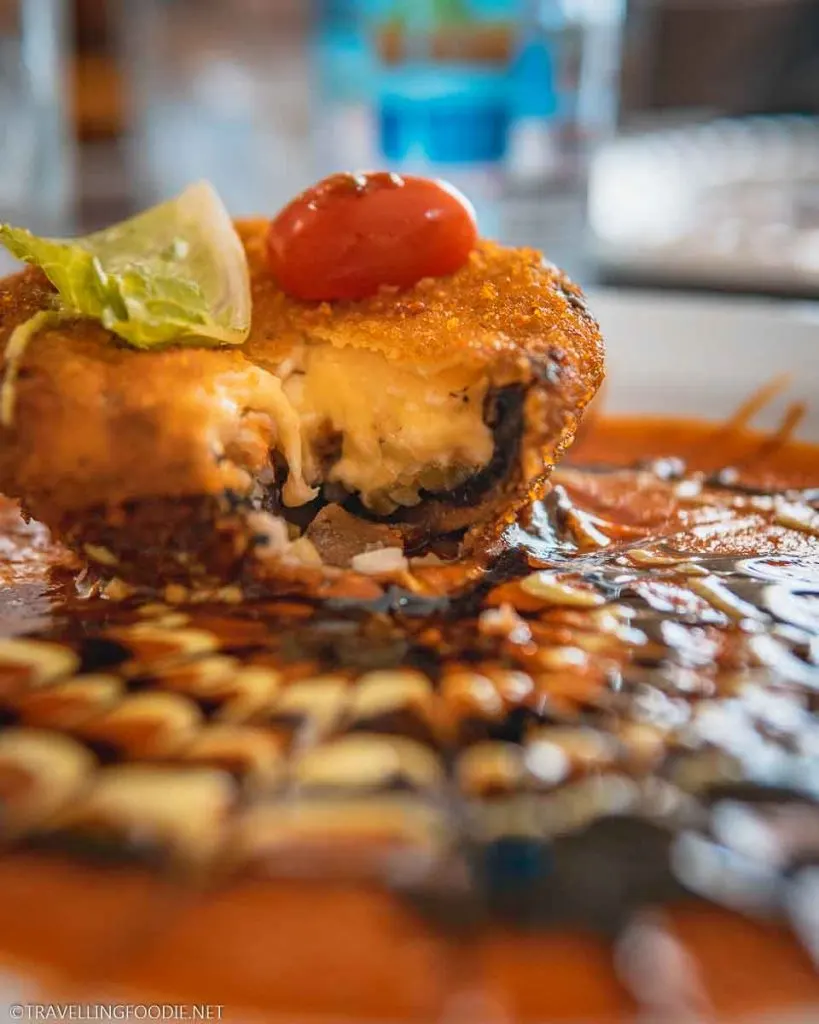 The third was savoury grilled shrimps with ham and cheese, wrapped in bacon.
At this point, one of my tablemates was full already, so I happily had seconds of these yummy creation.
The dessert was brownie topped with Vanilla ice cream.
The plate came with the last round of chocolate tasting as well.
Xocodiva's Culto al Chocolate at Roberto's Superb Seafood
Price: MXN1,050
Hour: 11:00AM-3:00PM
Roberto's: Website / Address: Basilio Badillo 283, Zona Romántica, Emiliano Zapata, 48380 Puerto Vallarta, Jalisco, Mexico
Xocodiva: Website / Address: Aquiles Serdán 368, Zona Romántica, Emiliano Zapata, 48380 Puerto Vallarta, Jal., Mexico
Also Read: Angell & Phelps Chocolate Factory in Daytona Beach, Florida
---
Festival Gourmet International Theme Nights
Theme Nights have remained constant since the beginning of Festival Gourmet International.
Each participating restaurant invites a celebrity from the world of culinary arts and come up with a unique menu that fusion of chef and destination that guests can enjoy.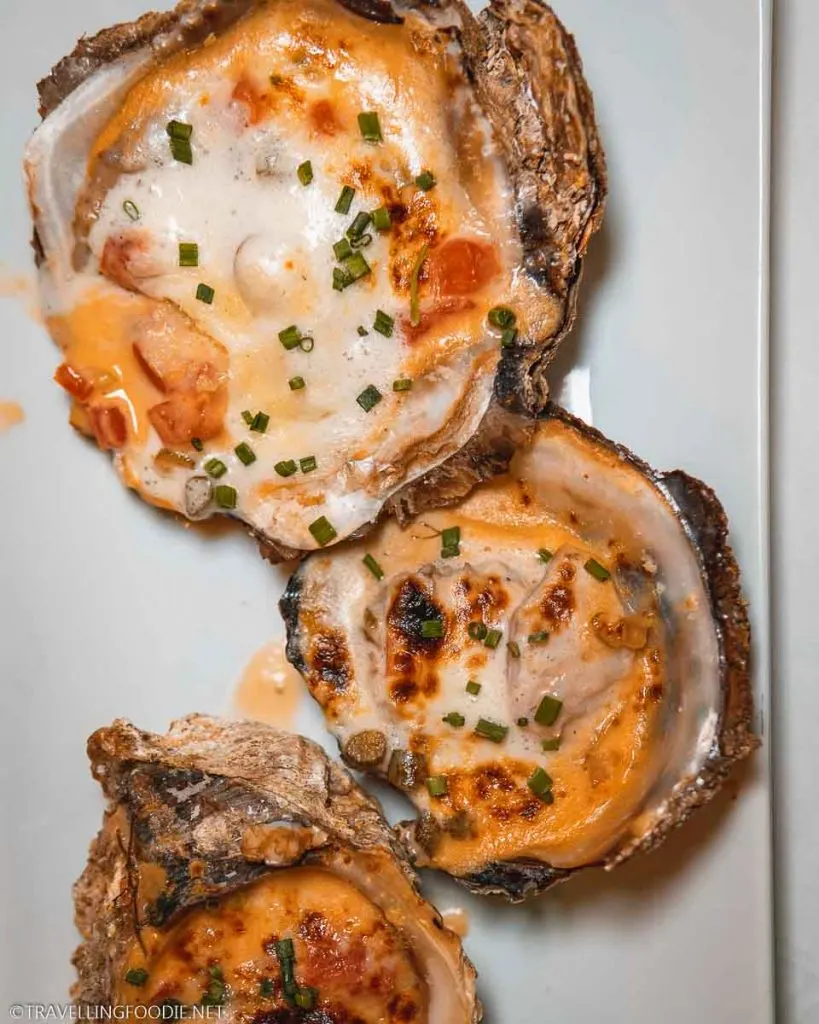 Theme Night at Trio Restaurant
Located in a multilevel townhouse, Trio Restaurant boasts "Mediterranean cuisine cooked with love" by co-owners German chef Bernhard Güth and Swedish chef Ulf Henriksson.
For Theme Night, Trio Restaurant invited guest Mexican Chef Jorge Avendaño of Bastardo Restaurante in San Miguel de Allende to bring his love for French-Mex cuisine to Puerto Vallarta.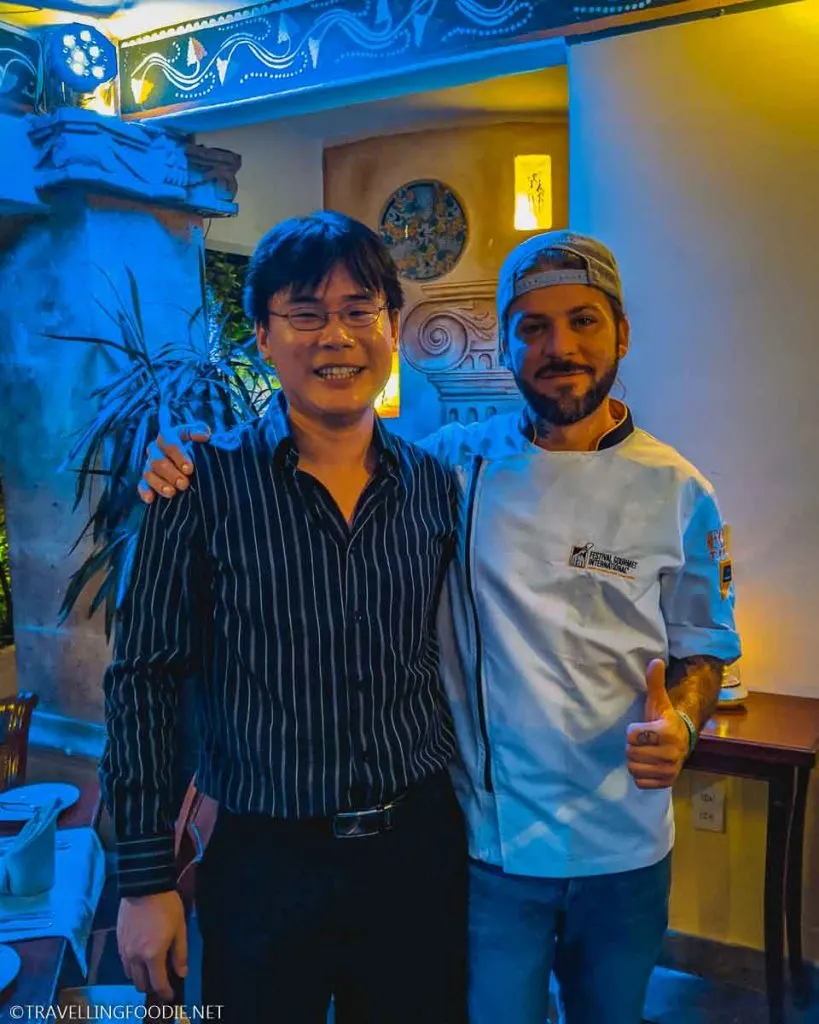 Since we were a big group chef Bernhard Güth decided to give us a variety of dishes to try from both Theme Night menu and Trio's regular menu.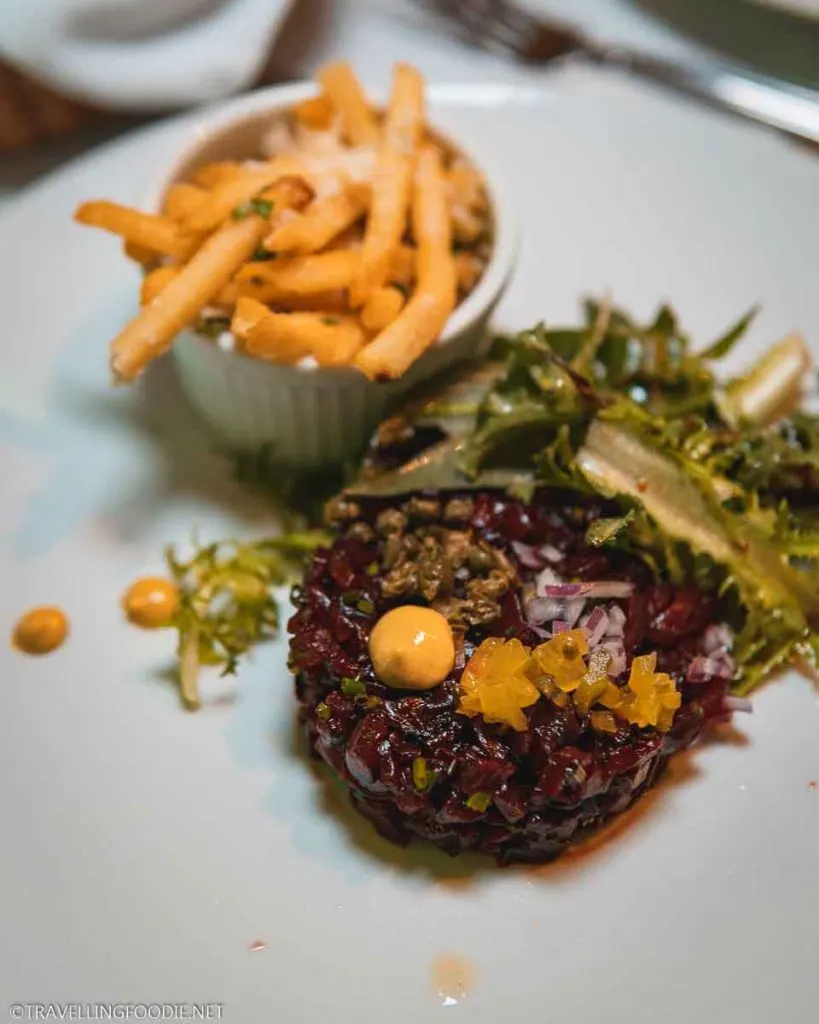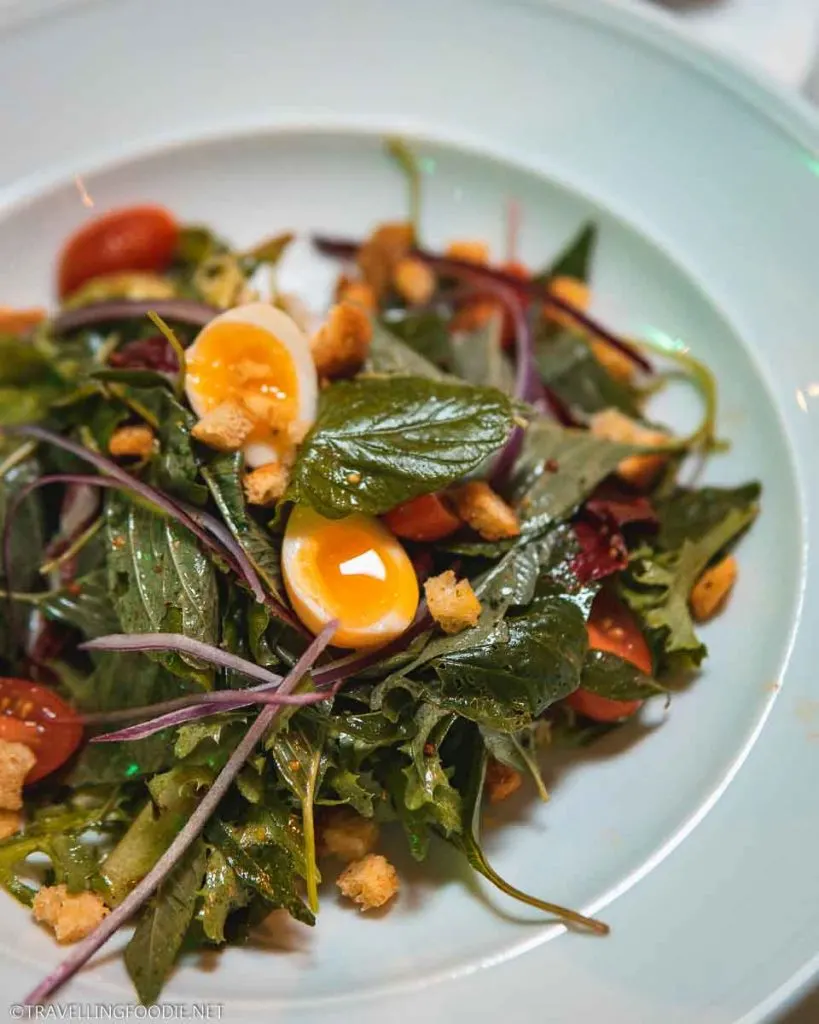 My most favourite dish that night was the Seafood Bouillabaisse by Chef Jorge Avendaño as it was one of the best bouillabaisse.
The broth was so flavourful that it tasted like you were already eating the seafood!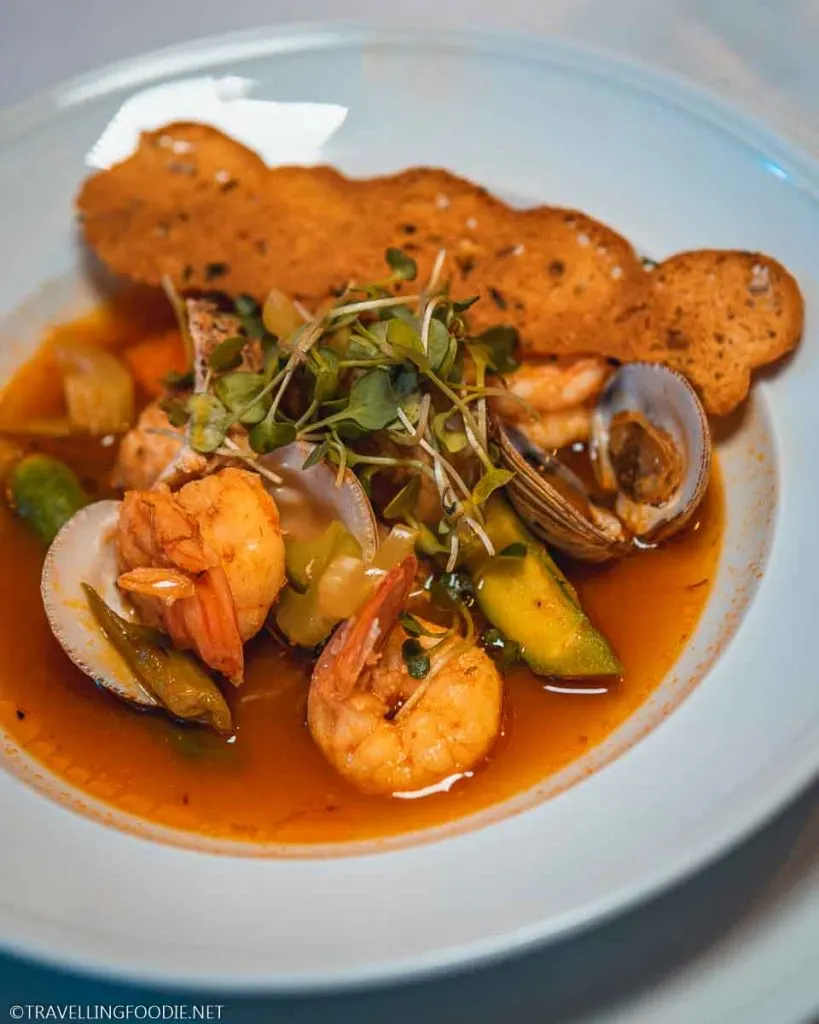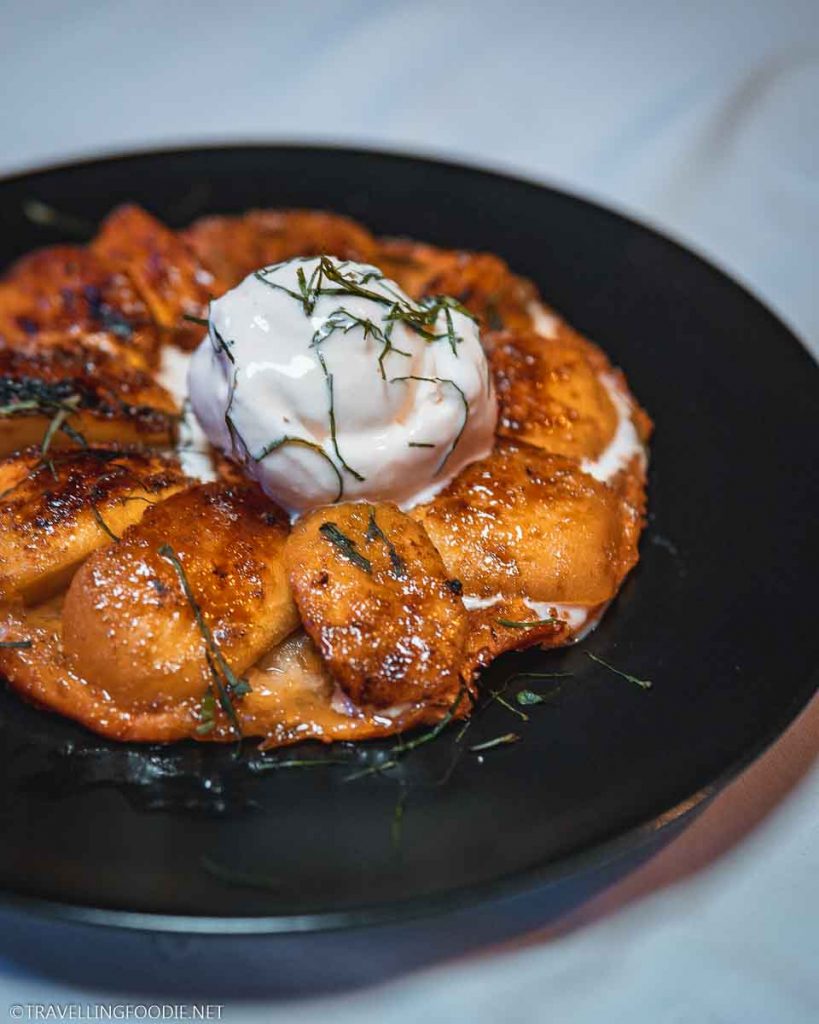 Price: MXN1,480
Hour: 8:00PM
Website / Address: Guerrero 264, Centro, 48300 Puerto Vallarta, Jalisco, Mexico
Also Read: Alo Restaurant, Michelin Star Tasting Menu Restaurant in Toronto
Gypsy Night Under the Stars at Cafe des Artistes
Our last dinner was in none other than Cafe des Artistes, recognized as the best restaurant in Mexico by The Gourmand Guide to Restaurant and Good Food on 2011 to 2012.
Even if you're not in Puerto Vallarta for Festival Gourmet International, you have to try Cafe des Artistes because it's one of the best restaurants in Puerto Vallarta!
The Theme Night at Cafe des Artistes was Traditional Hungarian Cuisine in the 21st Century.
This was a special 6 course dinner under the stars by Hungarian Michelin star Platan Restaurant chefs Gergely Futó and Prónik Balázs along with Chef Lara Castellón and Chef/Founder Thierry Blouet.
The menu was an interesting one, like a pick your own adventure format.
For each course, you get to choose between a dish from either the Hungarian guest chefs or the Cafe des Artistes' chefs.
The wine pairing was paired according to the courses selected.
It was honestly so hard to choose the dishes.
Being a foodie, I was hoping there was an option where I get to try everything at a smaller portion instead.
In the end, I decided to pick the ones from the Hungarian guest chefs since that's what they were there for.
Luckily, I got to try the other dishes from my tablemates so I pretty much got to try everything.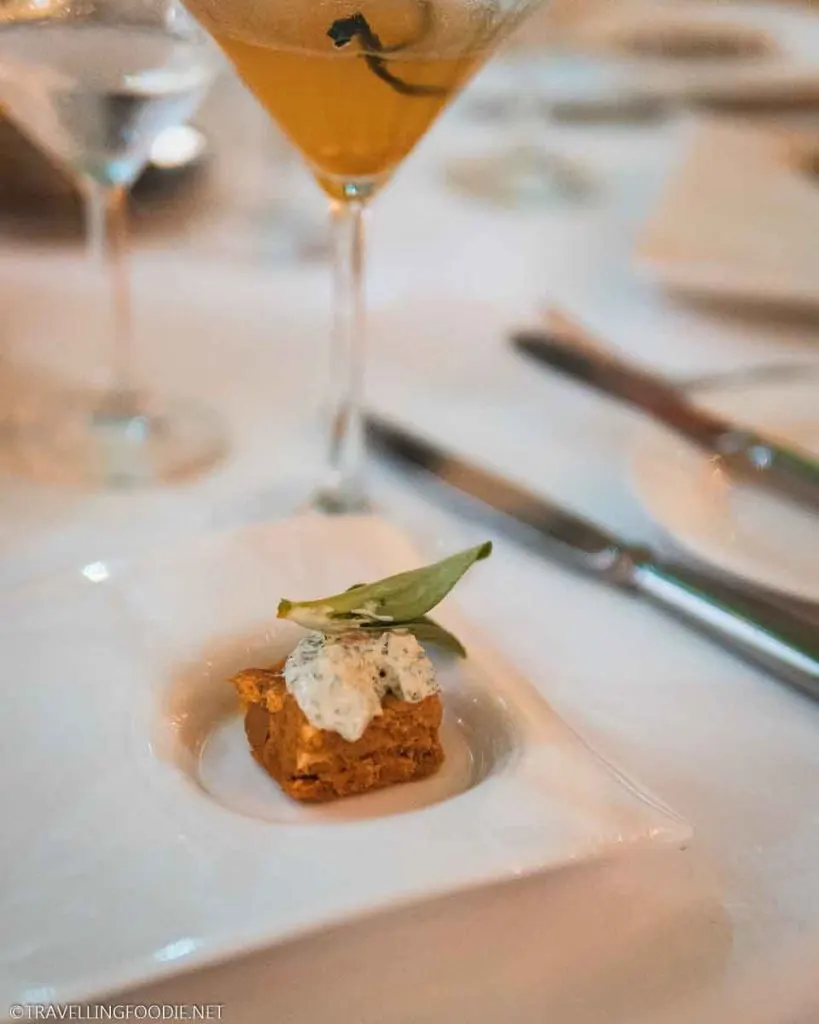 Similarly, I chose Chefs Thierry and Lara's first course because I was told the foie gras on the first course is the same as what I had during the Gourmet Safari.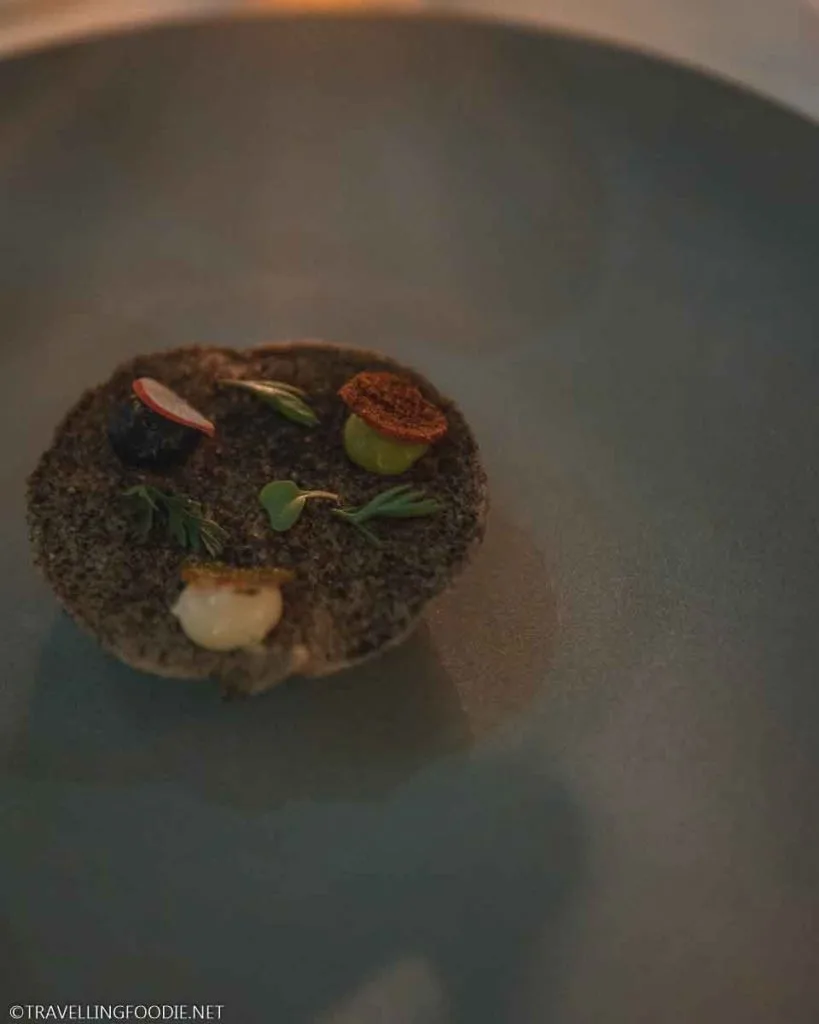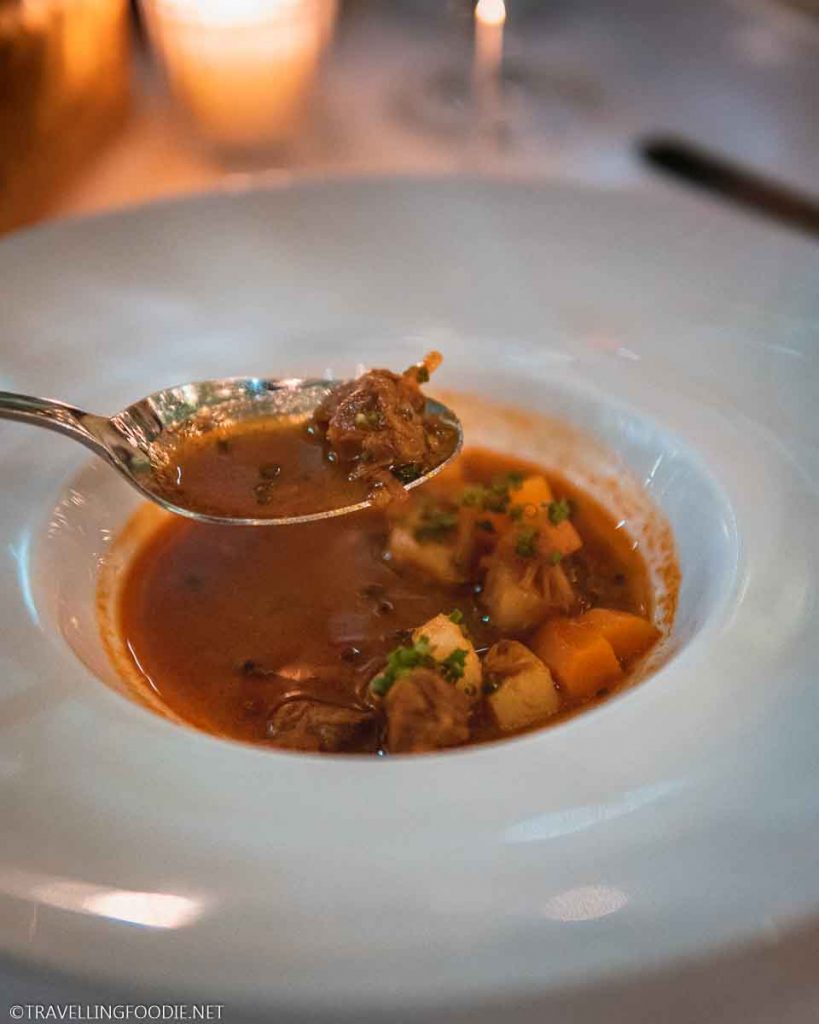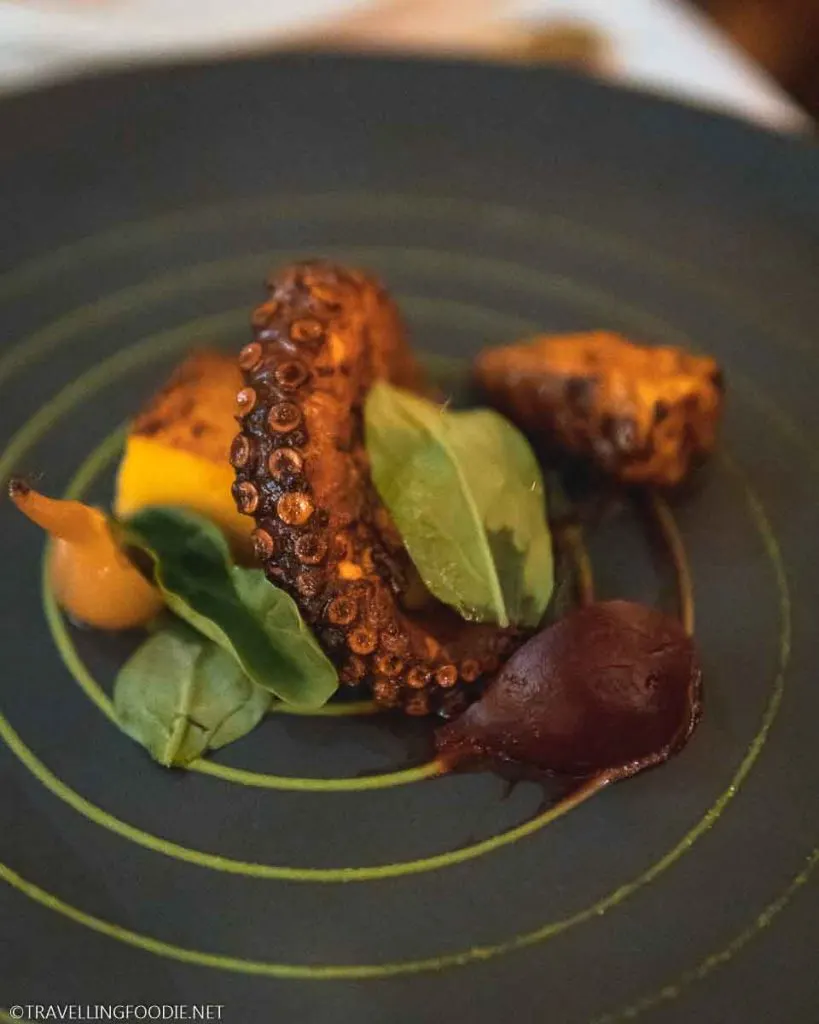 My favourite dish was the Veal Cheek "Vadas" Style because it was something I haven't had before.
The veal was perfectly cooked and tender that it just melted in each bite.
Did you know? Vadas, or Hunter's stew, is a Hungarian dish of slow-cooked meat, typically game meat, braised with vegetables that are pureed after, and served with bread dumplings.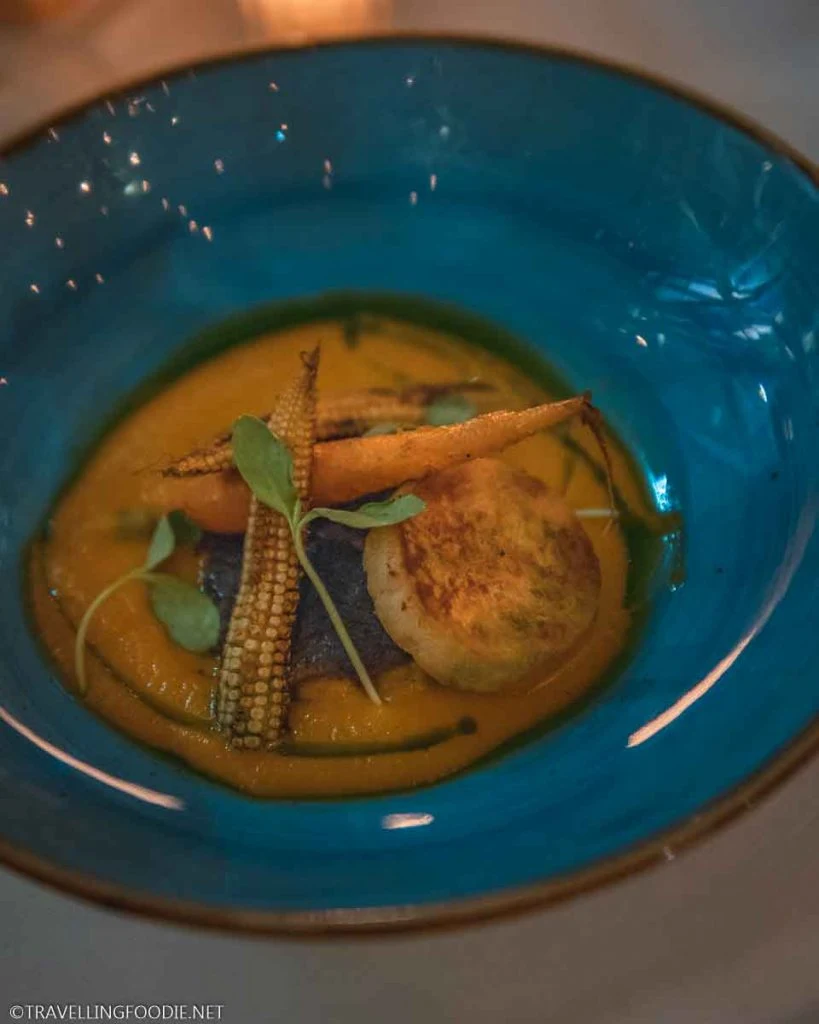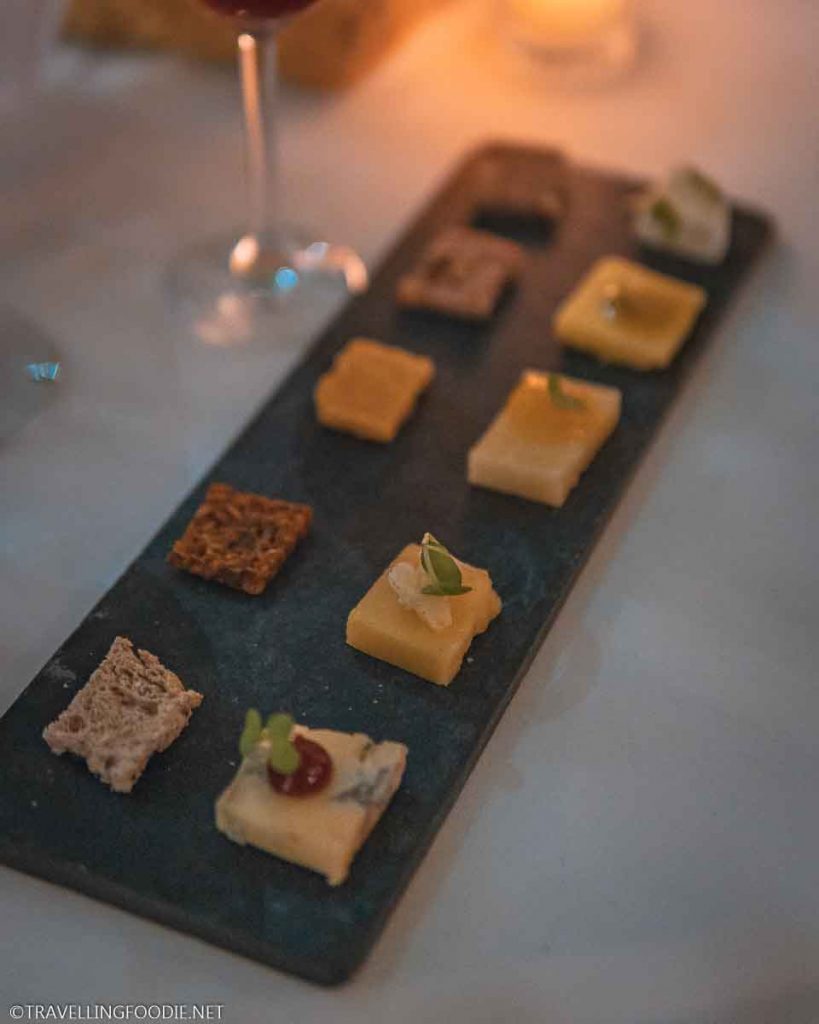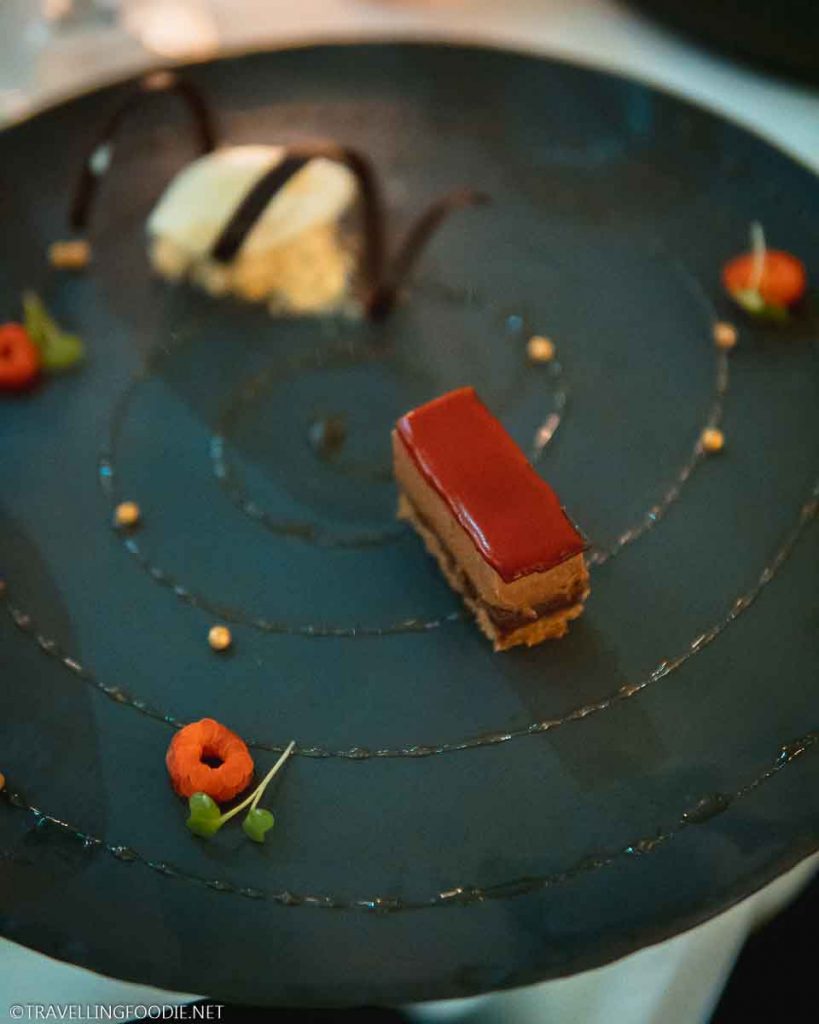 Price: MXN2,300
Hour: 8:30PM
Website / Address: Calle Guadalupe Sánchez 740, Centro, 48300 Puerto Vallarta, Jalisco, Mexico
---
Where To Stay in Puerto Vallarta During International Gourmet Festival
Sheraton Buganvilias Resort & Conference Center
Looking for where to stay during Puerto Vallarta International Gourmet Festival?
Located in Puerto Vallarta Waterfront, Sheraton Buganvilias Resort is one of the best resorts in Puerto Vallarta with 6 restaurants (buffet and/or a la carte service) and 4 bars and 2 heated pools.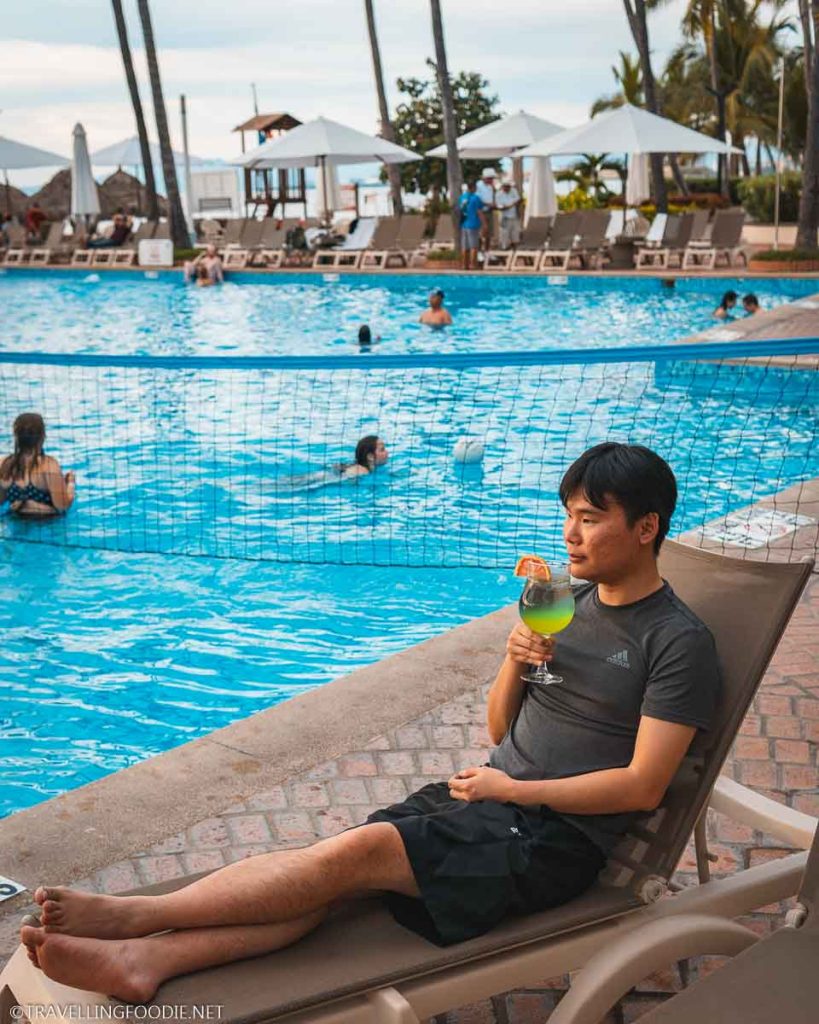 This all-inclusive Puerto Vallarta resort is conveniently located close to attractions and interesting dining options, making it a great place to stay for Festival Gourmet International.
I stayed at Sheraton Buganvilias for the duration of my trip and had such a great time!
I've been to Sandals Montego Bay in Jamaica and Gran Muthu Imperial in Cuba, and I would put this in the middle.
The room is nice, cold (and, trust me, you want it cold!), clean and comfortable with amazing views of the Pacific Ocean.
And, as a travelling foodie, the food and drinks here are on point!
The AAA Four Diamond restaurant, Gaviotas, is a must try to taste innovative fine dining Mexican dishes.
Gaviotas even has a mixology program with changing cocktails that incorporate Mexican ingredients into the drinks.
Sheraton Buganvilias has direct beach access plus their own private section on the beach with huts.
I love the fact staff is still there to serve you while you're in the beach section so you don't need to leave your hut to get food and drinks.
Check reviews and pricing for Sheraton Buganvilias Resort on Booking.com / Agoda
Website / Address: Blvd. Francisco Medina Ascencio 999, Zona Hotelera, Las Glorias, 48333 Puerto Vallarta, Jal., Mexico
---
WATCH: Festival Gourmet International Video
Watch this video recapping my experience in Festival Gourmet International.
---
The International Gourmet Festival is such a perfect festival for foodies.
I can definitely see why it is one of the best culinary festivals in Mexico.
Hope this helps give you an idea on what it's like during the Festival Gourmet International in Puerto Vallarta and makes you excited for the next one!
Bookmark or pin this post to remind yourself to attend the festival.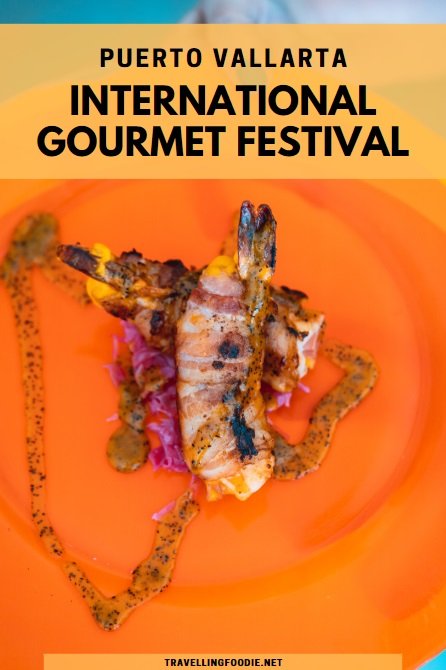 You can see the complete list of events and activities for Puerto Vallarta International Gourmet Festival on their website.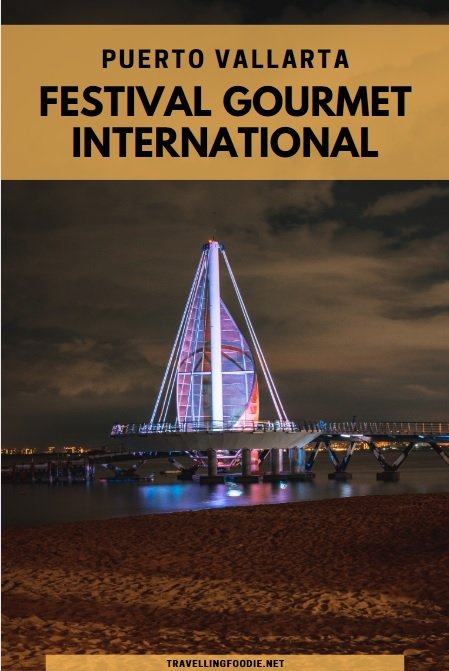 ---
This post was made in partnership with Visit Puerto Vallarta. As usual, reviews and opinions are 100% entirely my own.
You can learn more about Festival Gourmet International here, and about Puerto Vallarta here.