The Green Living Show 2017 takes place on April 7-9, 2017 at the Metro Toronto Convention Centre. The Green Living Show is Canada's largest consumer show dedicated to simple solutions for leading a healthy and sustainable lifestyle.
During the media preview hosted on March 28, 2017 at Propeller Coffee Co., official coffee partner of the Green Living Show, we got to discover some of the Top Innovations of this year's Green Living Show that will be on display.
We also got a chance to preview the Food & Drink Pavilion: Taste Ontario. Taste the World., where we got to sample local beer, wine and dishes that celebrate cultural diversity prepared by a selection of participating chefs.
Green Living Show President and CEO, Laurie Simmonds and, Propeller Coffee Co-Founder and Co-Owner, Losel Tethong gave some introductory remarks on what's in store for this year's show.
Also Read: Green Living Show 2018
---
Green Living Show 2017 Innovations
We saw some truly ingenious products that combine innovation and sustainability.
The Nutritower by Nutritower
The Nutritower is a new appliance that lets you grow fresh produce in the comfort of your own home.
Buy the Nutritower – Vertical Indoor Garden System here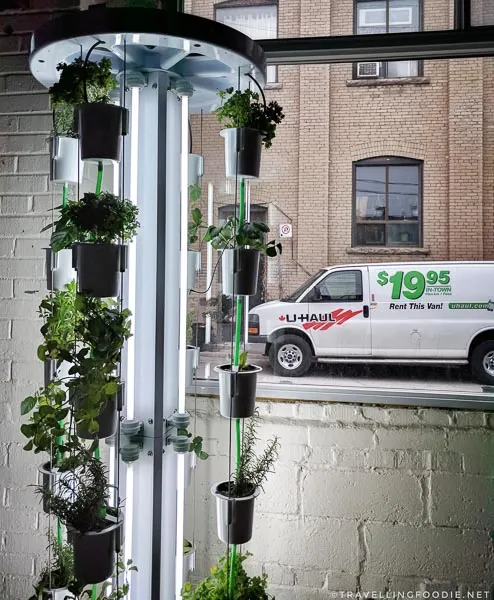 Yoga Leggings by Inner Fire
Yoga Leggings are handmade in Vancouver, BC and made from BPA-free recycled water bottles. Buy them here.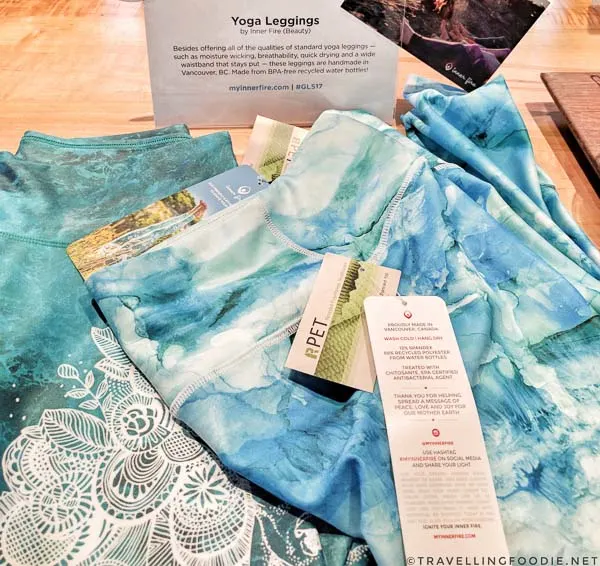 LIFT Bike by Revelo
Revelo's LIFT (Light Instant Folding Transport) is a bike that collapses in seven seconds.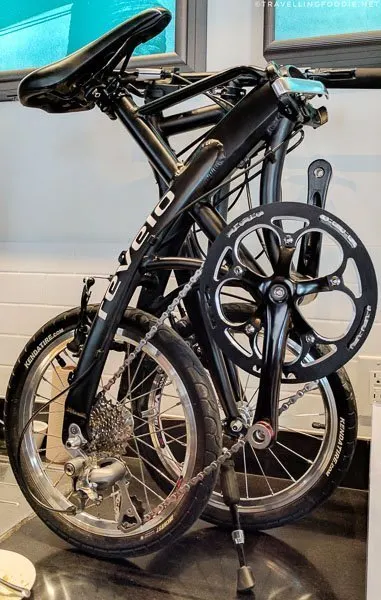 Tamga Designs
Tamga Designs provides ethically produced sustainable clothing for the modern wanderer.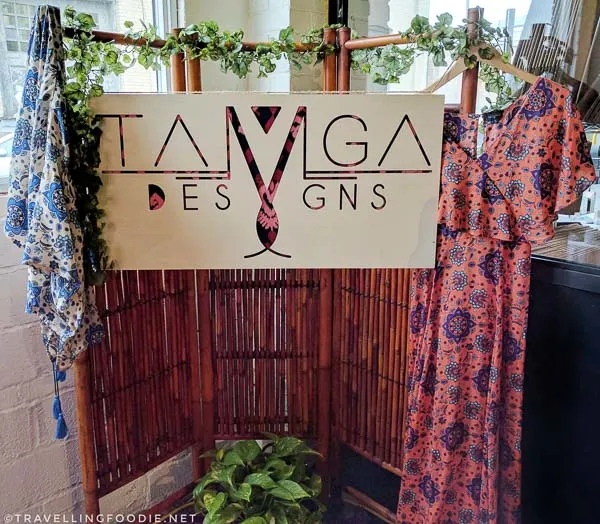 Ritual Box by AHLOT
Ritual Box is a box with a thoughtful, modular design, creating beautiful experiences for discerning cannabis enthusiasts.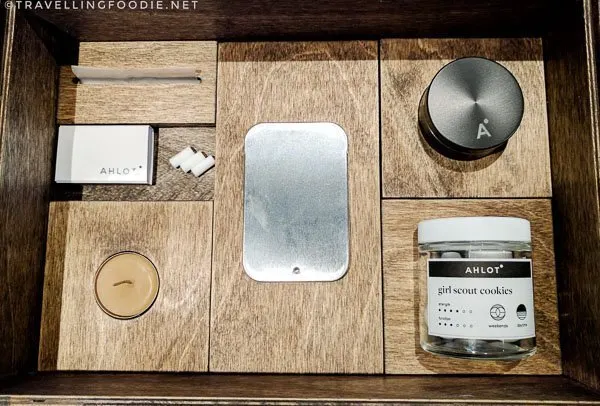 Healthy Dog Treats by Wilder & Harrier
These healthy dog treats are made from whole crickets that are dried and ground into a fine powder.
Stainless Steel Containers by Dalcini Stainless
Dalcini Stainless Steel Containers are made from high-quality stainless steel. They are 100% plastic free and 100% dishwasher safe.
You can buy the Dalcini Stainless Steel Food Container here.
Vegan Cashew Cheese by Fauxmagerie Zengarry
Fauxmagerie Zengarry offers a line of all-natural, dairy-free, cashew-based cheeses, which feature fresh ingredients that are never heated above 100 degrees F to maintain and protect naturally occurring vital enzymes that aid in digestion.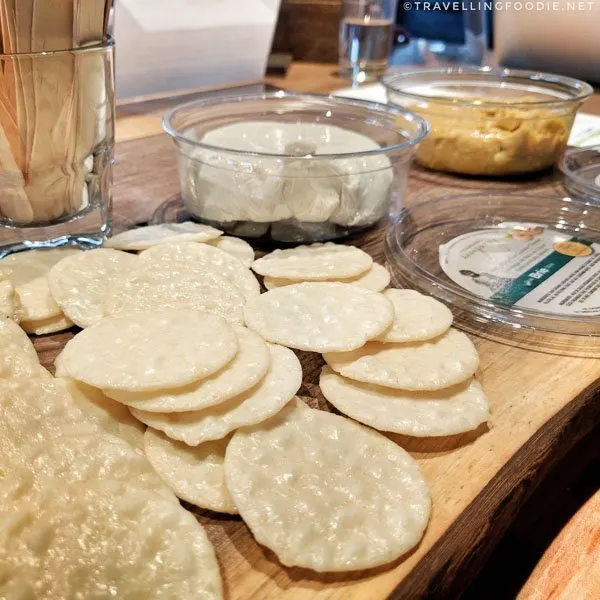 Crazy D's All Natural Soda by Crazy D's All-Natural Soda Labs
Crazy D's All-Natural Soda uses the science of nature's prebiotic root vegetables instead of sugar to achieve a hint of sweetness.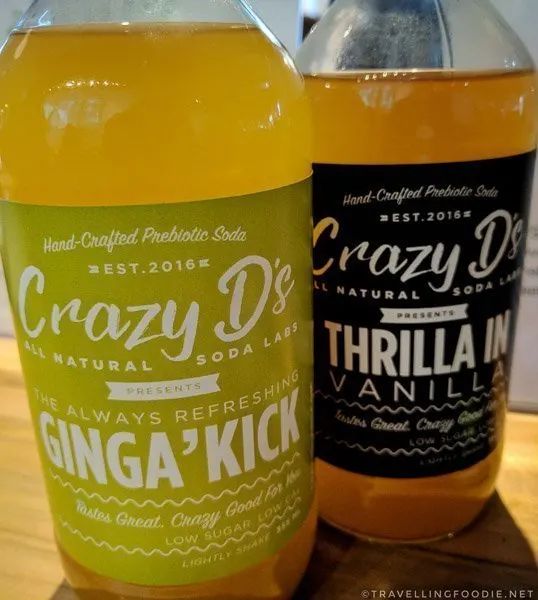 Tweed
Tweed offers a high-quality selection of medical marijuana in a wide variety of strains.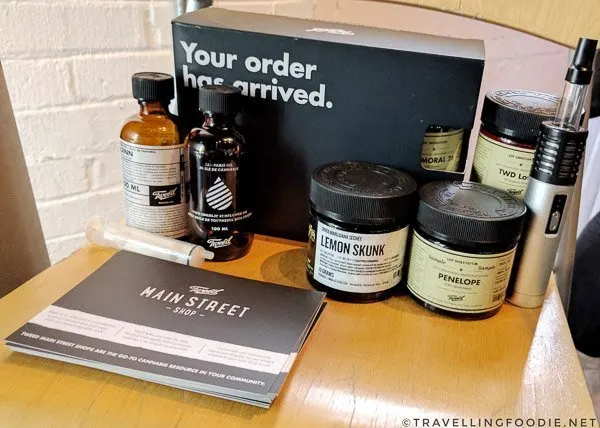 Also Read: CES, Consumer Electronics Show in Las Vegas
---
Green Living Show 2017 Food & Drink Pavilion: Taste Ontario. Taste the World.
I literally felt like a Travelling Foodie as I got to try dishes from various cuisines from all over the world.
Food
Mexico: Santo Pecado
Three Sisters Taco by Chef Paola Solorzano from Santo Pecado – Ontario butternut squash, green beans, and sweet corn on organic Ontario corn tortilla with pumpkin seed and serrano pipian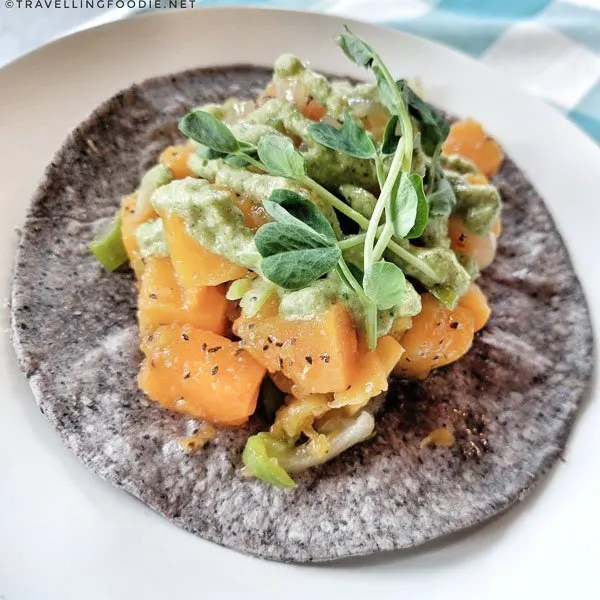 Tibet: TC's MoMo
Beef MoMos by Chef Tsewang Chodon from TC's MoMo – MoMo is dumpling in Tibetan version, and can be cooked in three different ways (steamed, soup and pan friend)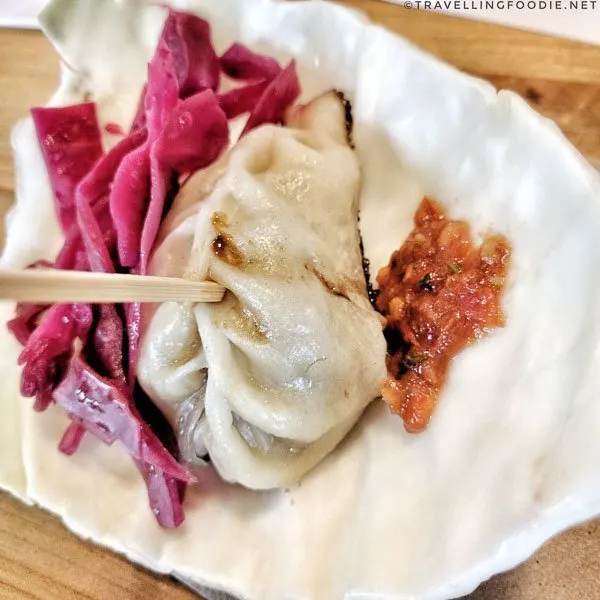 Morocco: B'Saha Restaurant
Dishes by Chef Otman Haouzi from B'Saha Restaurant:
Grilled Merguez with warm salad and harissa mayo
Chicken Couscous with caramelized onions, raisins, and toasted almonds
Spain & Latin America: Pimentón
Paella by Chef José Arato from Pimentón
Haiti & Scotland: Urban Acorn Catering
Dishes by Chef Daniel Holloway from Urban Acorn Catering

House Smoked Hickory Salmon – with charred scallion scone and lemon creme fraiche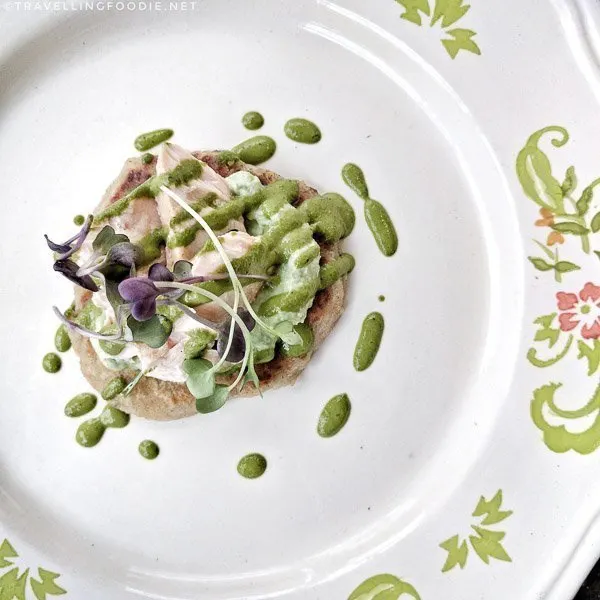 Black Bean and Malanga Accra (fritter) – with Ti Malice (roasted pepper) sauce and Pikliz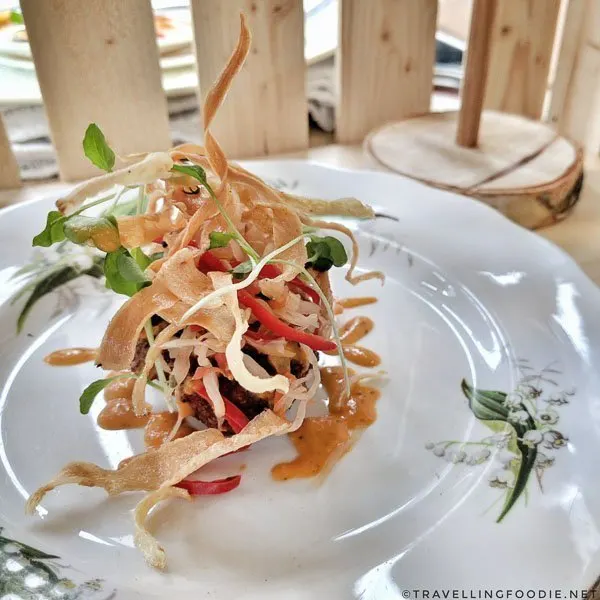 China & Japan: Hawthorne Food and Drink
Beef Pot Stickers by Chef Ricky Casipe from Hawthorne Food and Drink
India: Magic Oven
Tandoori Chicken Katchumber Salad by Chef Tony & Abby Sabherwal from Magic Oven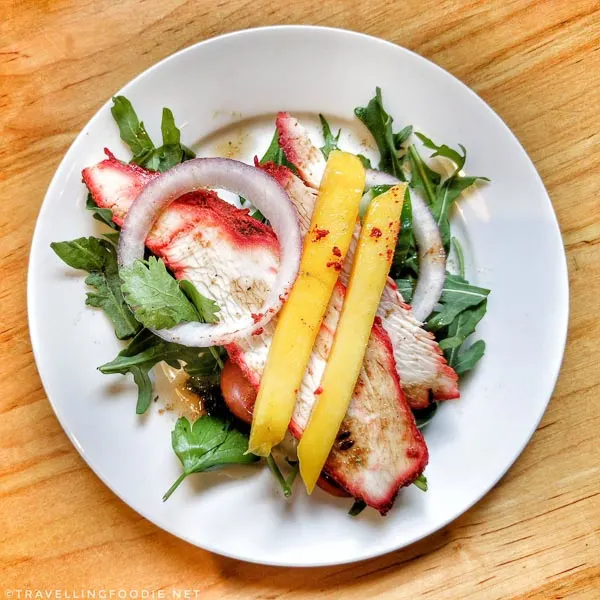 Syria: Karam Kitchen
Halloumi Cheese Pita by Chefs Dalal Al Zoubi, Manahel Al Shareef, Ektimal Al Khabouri, Wafa'a Abo Horan from Karam Kitchen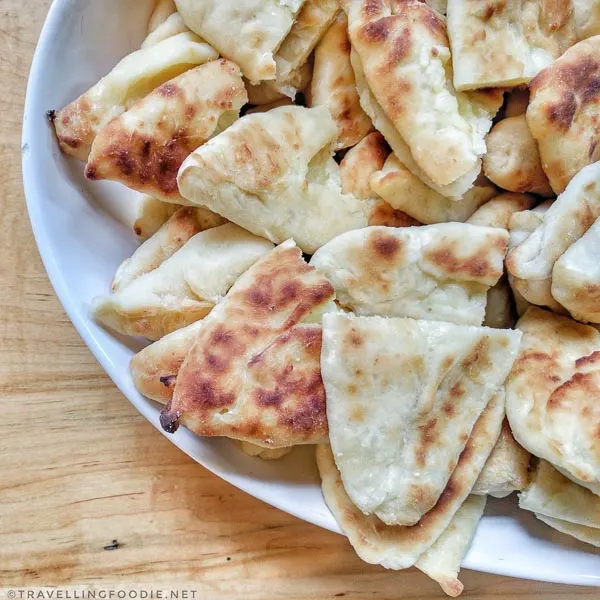 Also Read: Sustainable Dim Sum Event in Toronto
Drinks
Rosewood Estates Winery
Rosewood Estates Winery provided wine tasting:
Rosewood Origin Series: 2014 Mima's Block Riesling
Rosewood Select Series: 2013 Merlot
Legacy: 2015 Cyser Apply Honey Wine
Southbrook Vineyards
Southbrook Vineyards provided wine tasting:
2015 Organic Triomphe Chardonnay
2016 Wild Ferment Cider
2016 Organic & Biodynamic Orange Wine
2015 Organic Triomphe Cabernet Franc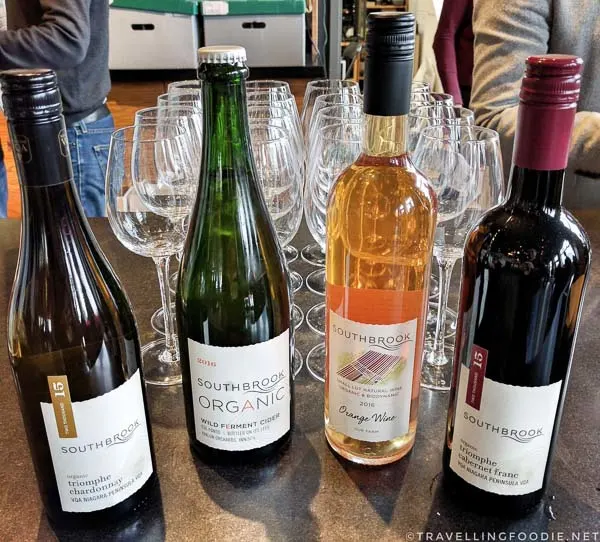 Beattie's Distillers
Beattie's Distillers provided a cocktail drink mixing their Farm-Crafted Potato Vodka with Wild Muskoka Botanicals' Strawbery & Shumac Shrub. I'm so sad I didn't get to try this!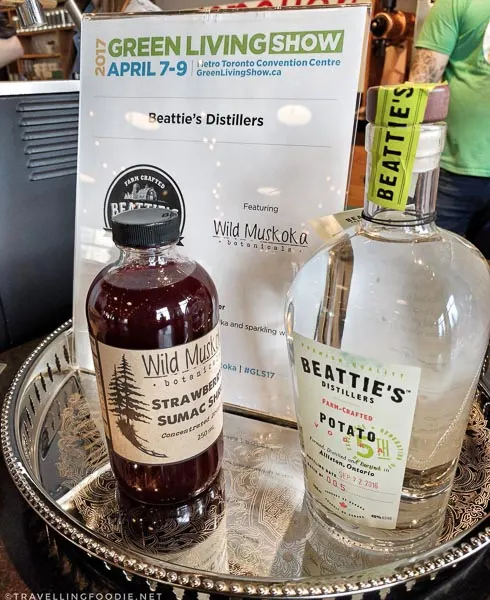 Griffin Pub and Events
Griffin Pub and Events provided a wide variety of beers which included Sweetgrass Brewing Co.'s Shagbark Stout and Maple Butter Tart Ale, Pommies Cider, Beau's All Natural and more.
Propeller Coffee
Propeller Coffee Co. featured its sustainably sourced and roasted coffees. I really love their coffee and wanted to get cappuccino but, unfortunately, the coffee bar has closed by the time I asked for one so only the brewed coffee was available.
Also Read: Hoppy Holidays, Craft Beer Sampling Event in Toronto
---
Green Living Show 2017 Media Gift Bag
I got the heaviest swag bag so far from this event. Here's what's inside the Now Toronto tote bag, and you'll see why it was so heavy!
Bio-Vert Biodegradable Fabric Softener
Hungry Buddha Coconut Chips – Chocolate Flavour
Crazy D's Ginga' Kick All Natural Sode
Strand Energy Black Out Bulb
Mettrum Originals Hemp Break, Hemp Seeds, Hemp Protein & Fiber Powder, Lip Balm
Rouge Renard portable storage for cable and earphone
Genuine Tea's Authentic Japanese Ceremonial Matcha
Fitglow Beauty Age Clear Lotion
Gouter: Chocolate-covered Propeller Coffee Beans
---
Green Living Show
You can learn more about the event here