El Nido, Palawan is a huge tourist destination in the Philippines. In this travel guide, we're featuring the most beautiful islands and beaches in El Nido.
Did you know? On its second year in a row, Palawan has been named Travel + Leisure's World's Best Island!
2015 was also a great year for Palawan because it was voted world's best islands by Conde Nast Reader's Choice Awards. Therefore, when I visited my home country Philippines that year, we made sure to explore Palawan.
In 2017, I was one of the travel experts in the panel for Flight Network's World's Best Beaches List. I voted both El Nido and Cannon Beach in Oregon.
Comprising of 45 islands and islets, island hopping is definitely more fun in the Philippines. El Nido definitely opened my eyes to how beautiful the Philippines is.
What I loved the most is it hasn't been urbanized yet so everything is so raw and natural, which is what I enjoy when visiting nature spots.
During our trip, we did both Island Hopping Tours A and C in El Nido with La Tiara Tours, where we got to explore 10 islands in total. Learn more about La Tiara Tours here.
If you want to see more travel photos, check out my Instagram @JourneyTraveler.
Here are 5 beautiful islands and beaches in El Nido where I was able to properly take pictures of!
Also Read: Best Restaurants in Manila, Philippines
---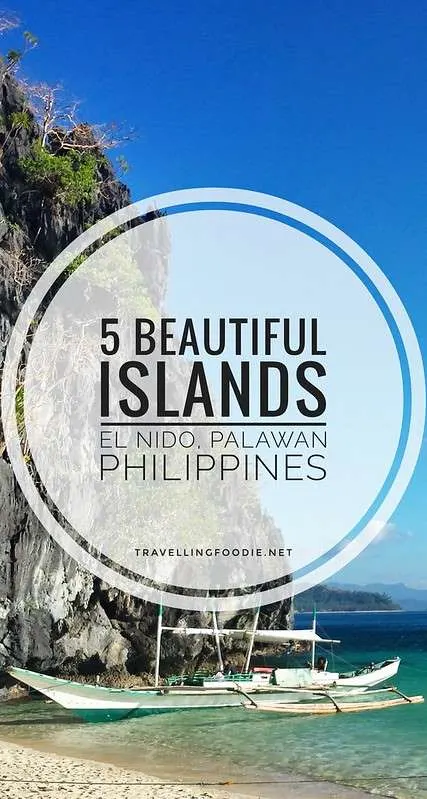 ---
Islands and Beaches in El Nido, Palawan
Seven Commandos Beach
The last stop in La Tiara Tours Tour A was 7 Commandos Beach with its crystal clear waters on white sandy beach.
Did you know? The beach was named after the 7 commandos who lived in the island. In fact, their names are even printed on the rocks at the island.
This island is the most developed one from the tours. There's a beach bar where you can order drinks like the popular fresh buko (coconut), cocktails, fresh fruit shakes.
There's even a resort at the other end of the island.
---
Matinloc Island
Matinloc Island was the last stop for Tour C.
Did you know? The name Matinloc came from the native (Cuyunin) word "Matinlo". This means "Beautiful" in English, or "Maganda" in Tagalog.
Travelling Foodie Tip: There's some steep steps along jagged rocks. Once you climb the top of those, you'll see the most breathtaking view of this island.
You will also find the popular Matinloc Shrine in the island.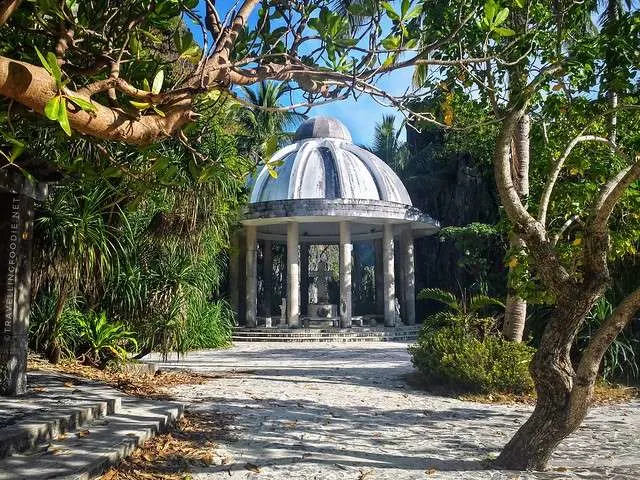 Movie Trivia: Parts of the movie "Bourne Legacy" was shot and filmed in Matinloc Island!
Also Read: Best Gaudi Attractions in Barcelona
---
Tapiutan Island
The Talisay Beach in Tapiutan Island, aptly named from the Talisay tree found at the beach. The water here was crystal clear that you can see all the way to your feet even if you're neck-level deep in water.
There's a lot of big rocks in this beach. I found this perfect spot where two big rocks framed our banka (boat).
Tour C lunch was held here where our guides grilled the food using the rocks. Nothing beats nature's way of grilling!
---
Miniloc Island
The Payong-Payong Beach in Miniloc Island where we had our lunch during Tour A.
Did you know? Payong means umbrella in Tagalog. On the beach, you'll find a big umbrella made of coconuts.
There were so many limestone formations around the beach. My favorite was the one in this photo: a formation framing another formation. Inception!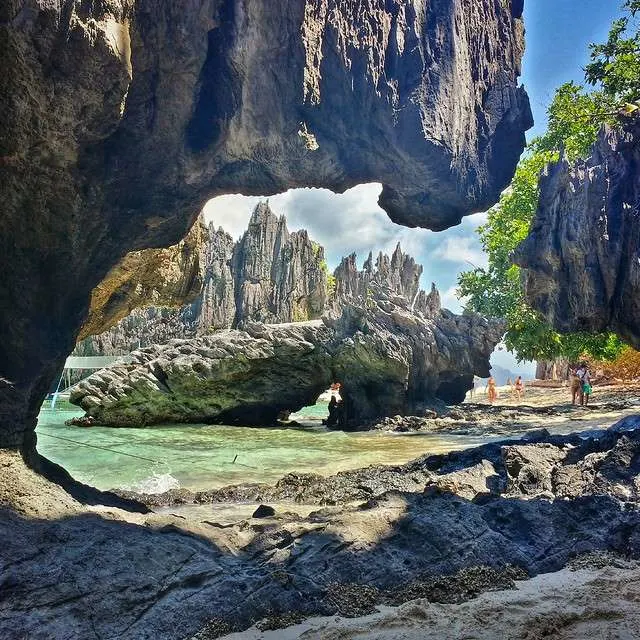 Also Read: Cannon Beach & Haystack Rock, One of the Best Beaches in Oregon
---
Helicopter Island
Dilumacad Island is also called Helicopter Island because it looks like a helicopter from a distance.
This beach is amazing for snorkeling. You can already see a wide variety of fishes and reefs just by snorkeling in the shallow end, body-deep.
Movie Trivia: "Bourne Legacy" filmed parts of the movie here too!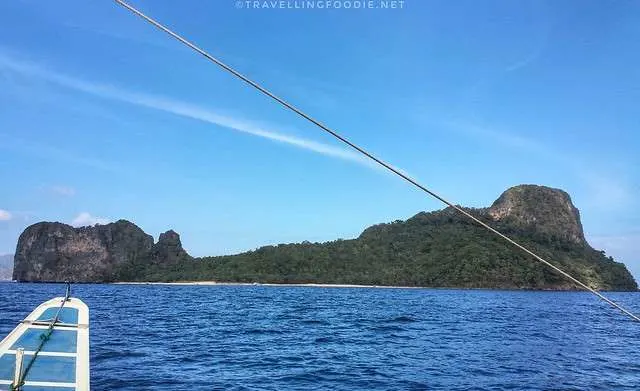 ---
MAP: El Nido, Palawan Islands & Beaches
Here's a map with all the islands and beaches in El Nido covered in this travel guide.
---
Hope this travel guide inspires you to visit the beautiful islands and beaches in El Nido, Palawan! What I love most about these islands is they are raw untouched nature unlike the developed tourist destinations like Boracay.