Mark your calendars! La Brea Food is coming back to Toronto with monthly pop ups at Kanpai Snack Bar in partnership with Jarritos Canada.
On the last Monday of May (29th), June (26th) and July (31st), chow down on Taiwanese and Mexican flavour mash-ups and sip on exclusive Jarritos cocktails.
On top of that, Kanpai Snack Bar is offering a variety of Jarritos flavours and cocktails daily for those months.
Also Read: On The Menu Dinner with Daura Damm at Kanpai
---
La Brea Food Pop Up Media Event
To kick-off the pop up, Jarritos hosted a media event where we got a first taste of the exclusive menu and signature Jarritos cocktails.
Jarritos Canada rep, Judy, gave an introduction to Jarritos. Made in 1950, Jarritos was introduced as Mexico's first national soft drink offering colorful and flavourful drinks.
Their 12 fruit flavours are made with 100% natural sugar, many of which are sourced from actual fruit trees available in Mexico's fruitiest regions.
Kanpai and La Brea co-owner, Trevor Lui, gave a background on La Brea. According to Trevor, "La Brea actually came before Kanpai Snack Bar so about 5 years ago when I went to LA. I spent some time on La Brea Avenue."
"Walking up and down, what I noticed is that there's a lot of food trucks that took the best of both worlds particularly mexican food and asian food."
When they came back, they decided to give it a try in Toronto so they started popping up and doing Mexican-Asian food all around the city, doing it for about 1.5-2 years until it took a hiatus when they started building Kanpai.
They actually sold Jarritos on in their pop-ups before, so, when they got the call to do this event with Jarritos, they were really excited to do so.
Also Read: Top Chef Canada: All Stars Launch Event
Food & Drinks
Feature cocktail for that night was the Barrio Chino: tequila, sochu, lime juice, chili syrup topped with Lime Jarritos.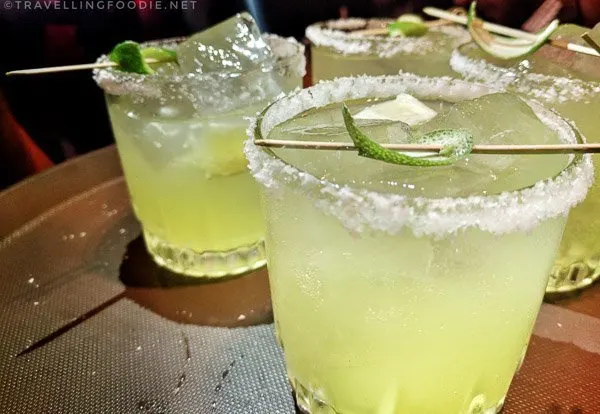 Wonton Tortilla Chips with Duo of Guacamame & Srirachamame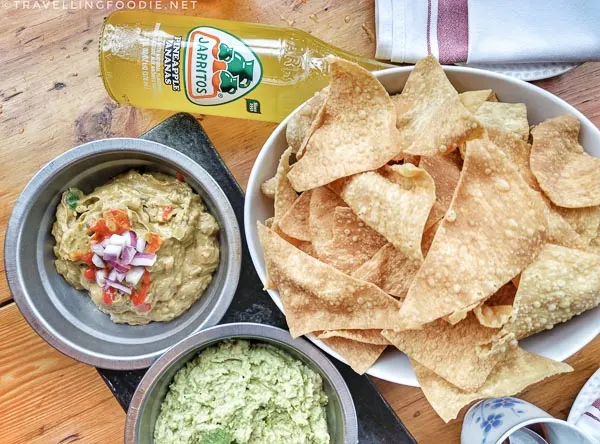 Pork Bone Pozole with Ramen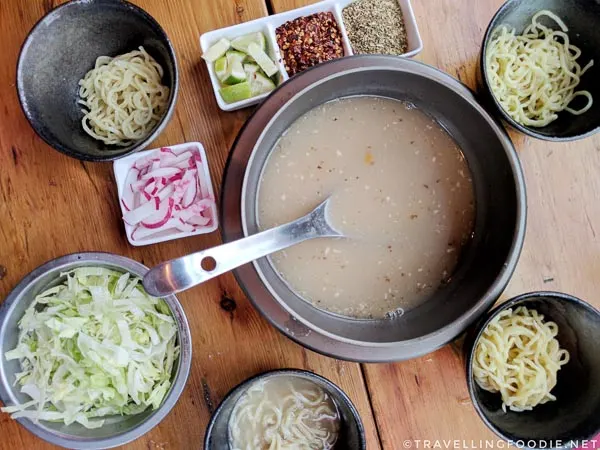 Tinga de Pollo Bao Torta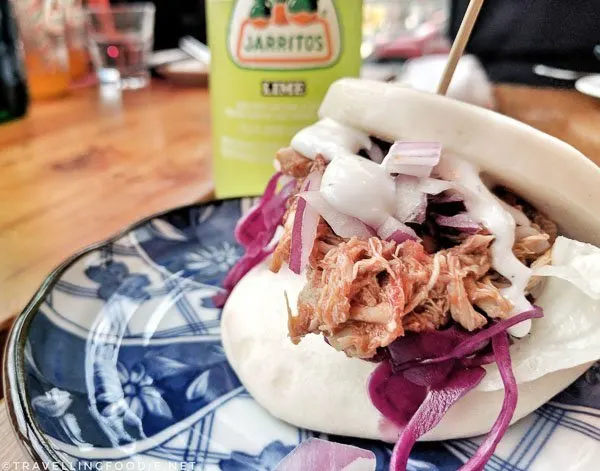 OG Pork Belly Tacos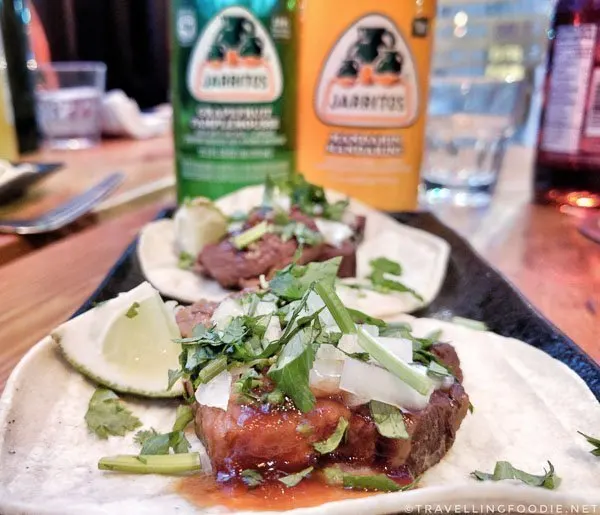 Jalapeno Pork Wontons with Chicharron Dust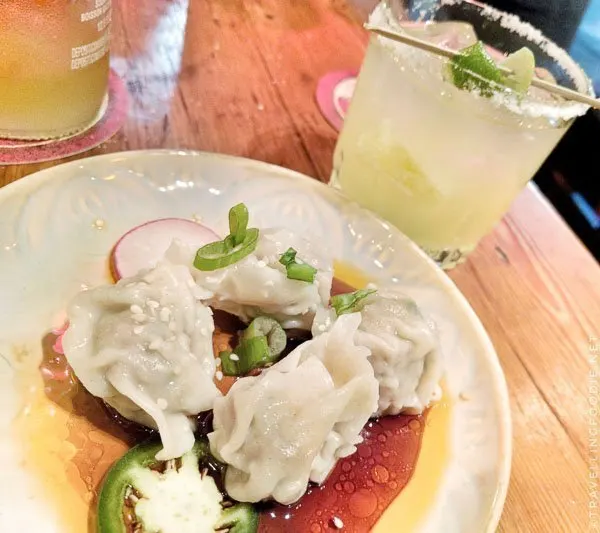 Churros with Nori & Sugar Dust with Condensed Milk Dipping Sauce
---
Jarritos Canada
Website | Instagram | Twitter | Facebook
Kanpai Snack Bar
Website | Instagram | Twitter | Facebook
La Brea Food
Twitter | Facebook
---
---
DISCLAIMER: Though everything was complimentary as part of the media event, all opinions are my own.