Magnum and Steins is Canadian restaurant, wine bar & lounge at The Duckworth offering creative dining with seasonal fare & an intimate vibe. It is located within the Duckworth hotel.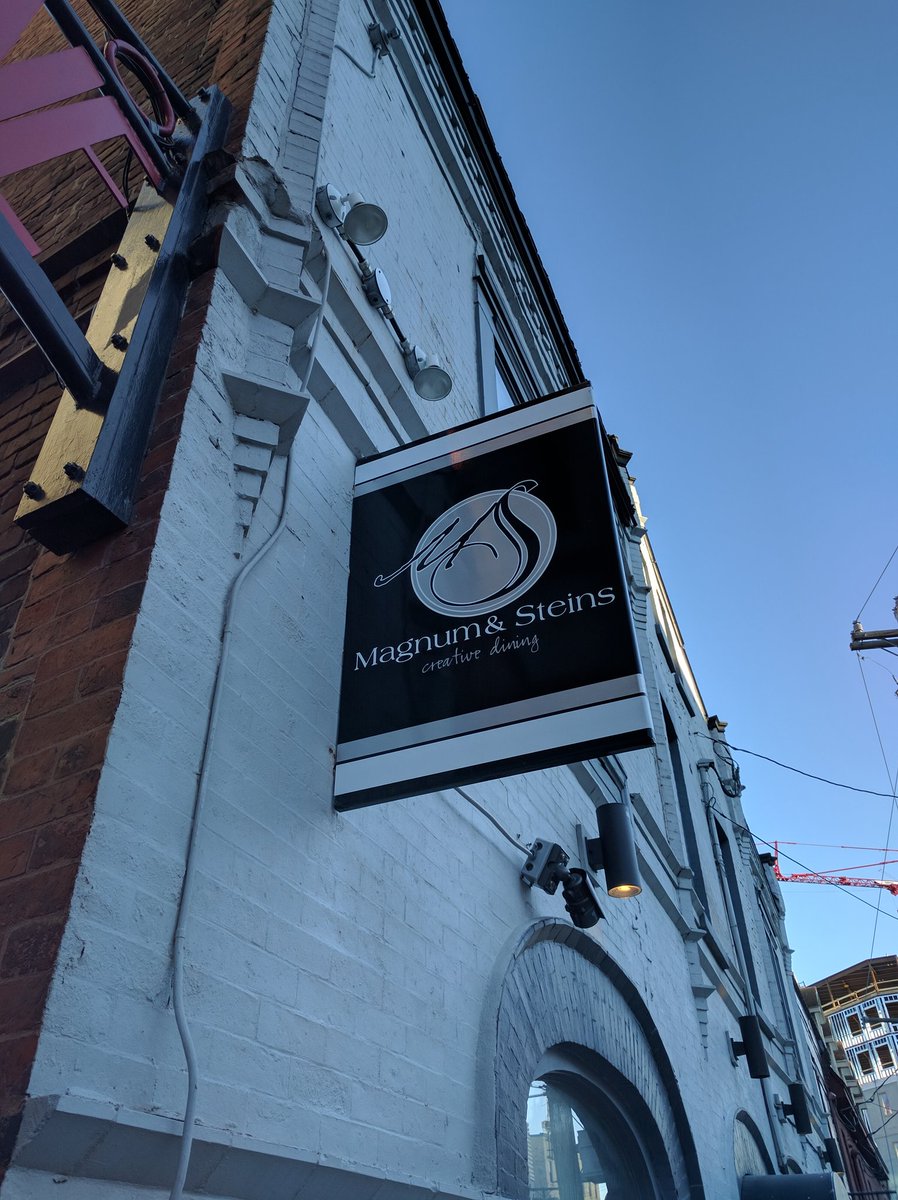 We sat at the bar lounge area which is very intimate and cozy atmosphere.
Chef Leon John, from Montreal, is the Executive Chef of the restaurant. He is very friendly and passionate about his creations.
In our Creative Dining Tasting, we had the following courses:
1) Asian Duck Confit Nacho
This was a unique bar snack. I don't think I've ever seen this kind of Asian nacho before. I love duck confit so was very happy to see this here. The mix of the duck confit with the vegetables and fresh nacho was very good. However, I do wish there were more duck confit than vegetables. As you can see from the photo, I can barely see the duck. And the duck confit was a bit salty. But overall, a refreshing bite!
2) Fish Soup – Cod, Salmon, Prawn, Scallop, Mussels, Julienne Vegetables, Asparagus Coins, Cherry Tomatoes
I was wow'ed with how much seafood there is in this bowl! The seafood were all very fresh. One thing that I found was the soup was a bit bland. I was expecting the soup to be full of seafood flavour considering how much seafood is in this bowl. I have a feeling the seafood was added to the soup in time for serving as opposed to the soup being made with the seafood in it. I think a cream based soup might've worked better here to retain the seafood flavour. But still enjoyed all the seafood that's included!
3) Pan-seared Scallop – Green Pea Puree, Warm Chorizo Relish, Beet Gastrique, Olive Oil
This was such a perfect scallop. I like how it was seared half way thru as opposed to just the top part. I love the taste of sear up to the 1/3 of the scallops (see Twitter photo). It brings out way more flavour than just being seeared on the top. The inside was also perfect when you bite into it. The green pea puree and warm chorizo relish was so good to mix with the scallop. It brings out a totally new flavour profile. I suggest trying it with just the puree separately with the relish, then try it mixed. It's just so darn good!
4) Pan-fried cod – Pan Roasted Baby Potatoes, Forest Mushrooms, Caramelized Shallots, House Cured Bacon, Chorizo Cream Sauce, Pureed Avocado
This was probably the most creative dish here and the best cod dish I had in St. John's. The chorizo cream sauce was just amazing with the cod. And mixing it with some fresh guac, enhanced the flavour. Creative and refreshing take on cod! Kudos to Chef Leon John on this one!
5) Charcuterie – Lamb Lonzino, Duck Prosciutto, House Cured Pancetta, Shallot Jam, Mostarda, Pickled Jalapeno & Dill Pickle
Unique meat selections. The duck prosciutto was my favorite! Fatty, smokey and flavourful!
6) Tomato strawberry black olive sorbet
Yum! I'm usually not a sorbet person but I found this really refreshing. It also was a great palate cleanser for the dessert since I didn't feel any of the previous courses lingering in my taste buds. And it also didn't taste like vegetables – something important for me!  
7) Dessert of the day – House made maple, ginger and pineapple ice cream with caramelized pineapple, candied cashew and a coconut tuille
I found this very creative. I've never had a dessert like this before. It was very refreshing with the mix of citrus and sweetness (just the perfect amount of sweet). Reminds me of being in a tropical island.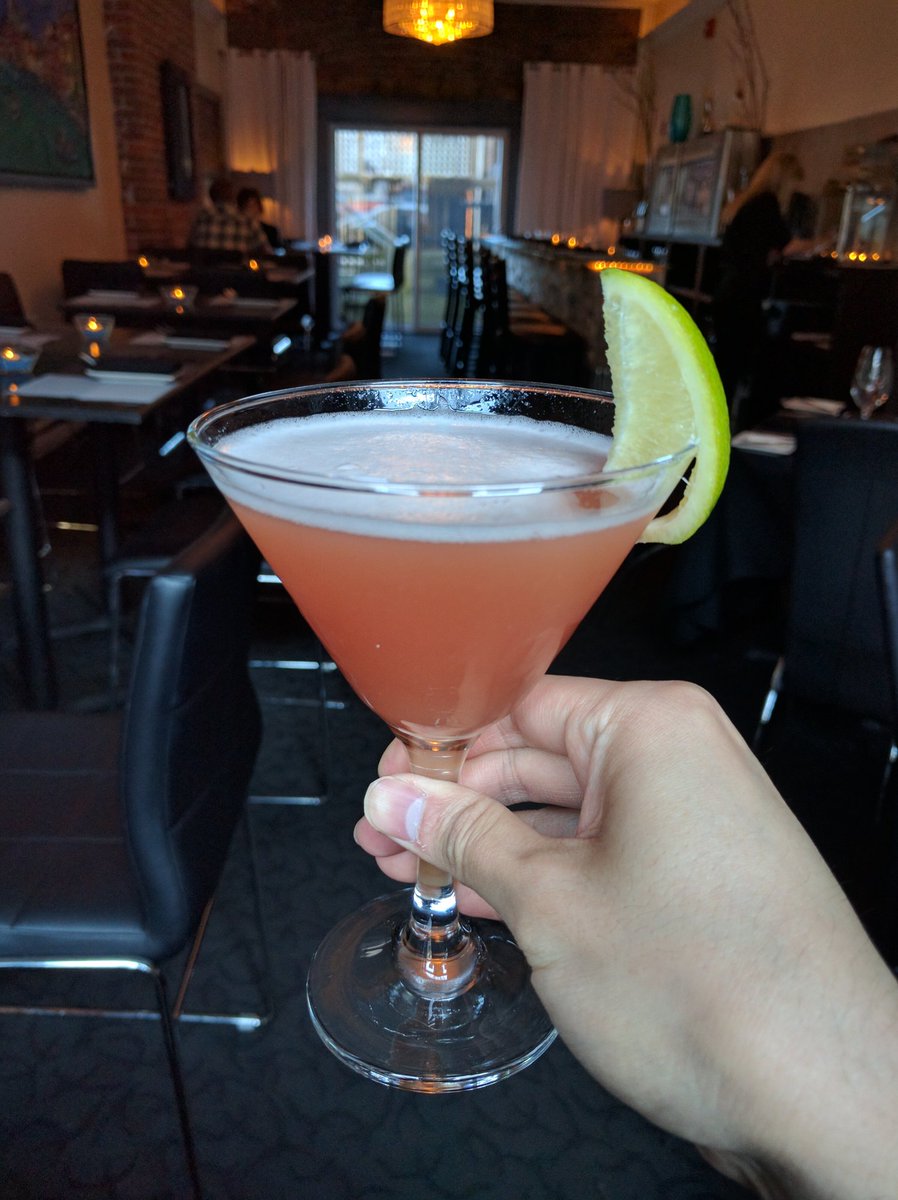 ---
Magnum & Steins
Address: 329 Duckworth Street , St. John's, Newfoundland and Labrador
---
Disclaimer:
Although this was a sponsored tasting with Magnum & Steins, the opinions expressed here represent my own and not those of the restaurant.
Updated: