As one of the top travel and food blogs in Canada, Travelling Foodie has been featured in various print and digital media outlets.
For PR Inquiries, please contact: info(at)travellingfoodie[dot]net
---
---
Press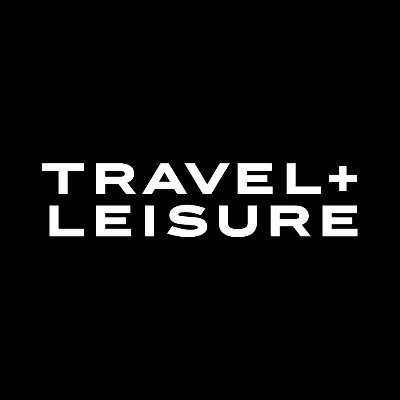 Featured In
Quoted In
Podcast
Guest Blog / Freelance Writing
Works Featured In
---
Tourism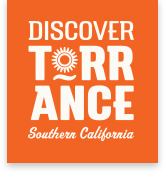 ---
Brands
---
Testimonials
Meet NKY (Northern Kentucky)
Dot Crane, Senior Content Marketing Manager
Raymond Cua's content is some of the best we've received from any of the influencers and travel
writers we worked with in 2022. His photos are gorgeous and his writing is excellent.
We have a unique region to promote. Northern Kentucky sits just across the Ohio River from Cincinnati so travellers to our "Cincy Region" experience both the southern charms of Kentucky and the cultural attractions of Cincinnati all in one trip.
Raymond is one of the few who really "got" that and his engaging write-up of our NKY and Cincy area captured it.
He is a pleasure to work with and we recommend him highly.
---
Visit Tampa Bay (Florida)
Kevin Wiatrowski, Media Relations Manager
From the moment I met Raymond at a Visit Florida event in Toronto, I know I wanted to work with him. His energy, drive, and adventurous attitude made him a perfect fit for exploring all the great new flavors our chefs in Tampa Bay are cooking up.
Those chefs definitely got the attention they deserved – this guy can eat! No "just for the 'Gram" foodie pics from him. He took a comprehensive approach to both food halls we visited, sampling as many across the diversity of offerings. He conquered on of our most popular dishes — the traditional meat-filled Cuban sandwich.
But he was about more than food. Raymond engaged with the diverse range of activities available in the destination – from paddling through an ancient cypress forest to strolling the Tampa Riverwalk through the heart of downtown as the lights of the city twinkled to life as sunset.
He was easy to work with, curious about everything, and straight-forward in his reporting. We hope to work with him again soon.
---
Norfolk Tourism (Ontario)
Ted Willey, Business Development Supervisor for Tourism & Economic Development
We had a great time hosting Raymond Cua during his tour of Norfolk County. He was an enthusiastic participant and good sport in all of the activities we lined up for him including zip-lining, axe throwing and a wonderful foodie cycling tour!
Raymond was engaging with all of the businesses we visited, asking lots of questions; and, his social media posts were awesome. Great photography is certainly one of his signatures and his attention to detail was second to none.
We were very excited that Raymond posts on multiple platforms covering both our culinary scene as well as the travel and experiential aspect of the great adventures available in Norfolk County. We covered a lot of ground during his stay and he didn't miss a beat.
Interaction from Norfolk locals as well as his audience was fantastic and we received great kudos from all of our partners who offer great support to visiting media and bloggers.
At the end of it all he captured the fun that can be had in our area and was able to cover a wide spectrum of experiences and activities unique to Norfolk County.
We were glad to see all his posts were widely circulated by the people that follow our social media channels as well as his own. Capturing such a wide audience of people that don't know much about Norfolk County was a huge plus and we all appreciated the time that he was able to spend with us!
---
Tourism Timmins (Ontario)
Guy Lamarche, Manager of Tourism and Events
Tourism Timmins had the pleasure of working with Raymond Cua, Travelling Foodie. Raymond is very passionate about food and travel. He is a tireless, hard worker that tells it like it is.
He brings the experience to life through well written blogs and compelling photography. The outcomes from his work surpassed our expectations.
As a result, Timmins is now seen from a different standpoint. I will invite Raymond to come back and do more work on culinary tourism with a focus on farm to table, locally grown experiences!
---
Augustine Agency (California)
Marta Ryan, PR and Content Marketing Manager (Discover Torrance and Conejo Valley, California Tourism)
Our tourism clients are always impressed with the level of quality posts, both written and on social media, the Travelling Foodie produces.
Raymond is extremely easy to work with and helps drive awareness of destinations and hidden activities, eateries, and experiences during his visits. We look forward to working with him again!
---
Daytona Beach Area Convention & Visitors Bureau (Florida)
Kate Holcomb, Director of Communications
We were very pleased to have the opportunity to work with Raymond Cua. His thorough research of our brand and destination was impressive.
His fresh and engaging content, paired with his outstanding photography, really delivered. His easy-going demeanor, attention to detail and professionalism helped ensure his press visit was not only productive but a true pleasure.
I would not hesitate to recommend him and hope to work with him again in the future
---
St. Augustine, Ponte Vedra & The Beaches (Florida)
Kathy Catron, Director of Communications
Raymond creates content that makes his audience feel as if they are at the table with him. The attention to detail in his writing and the gorgeous photos he takes shine a great light on our dining scene.
Raymond was good at picking up on what makes our local culinary scene different than other places. And he has so much fun doing it, which made our job a piece of cake!
---
Visit West Volusia (Florida)
Georgia Turner, Executive Director
We hosted Travelling Foodie Raymond Cua and were floored by the amount of coverage received in such a short amount of time: two blogs and over 110 social media posts on YouTube, Instagram, Twitter and Facebook! He went above and beyond the deliverables, and still posting months later!
His beautiful imagery and engaging stories captivated not just his audience, but also the locals in our county. Thanks for visiting West Volusia County, Florida, Raymond. You are welcome back anytime!
---
Northeastern Ontario Tourism
Rod Raycroft, Executive Director
Not all influencers are as unique as Travelling Foodie who brought a dimension of entertainment & food travel during a recent tour Northeastern Ontario Region highlighting attractions along a touring loop pared with local breweries, eateries, farms and producers like Thornloe Cheese.
With over 48K+ social media followers, Raymond Cua has spread the word to a hungry audience of local takes on popular cuisines.
---
Woodstock CVB (Georgia)
Kyle Bennett, Marketing Manager
The Woodstock CVB had a tremendous experience working with Raymond, the Travelling Foodie. During his visit to Woodstock he captured great images and video of our attractions, stores and of course our restaurants.
We were thrilled when one of his Instagram posts for a restaurant in Woodstock was reposted by the Instagram page for Zagat and Best Food Atlanta! Overall we were very pleased with our experience working with Raymond!
---
Southwest Ontario Tourism Corporation
Jen Moore, Marketing and Communications Manager
We enjoyed working with Travelling Foodie Raymond Cua. His passion for food and travel is very evident from the work he produces and the conversations he has with his audience.
He is flexible and easy to work with. We worked with him to visit 3 destinations on one long trip and it went smoothly. This guy knows food and how to bring food to life through his photos/videos which makes him quite unique.
---
Ocala/Marion County Visitors and Convention Bureau (Florida)
Ashley Dobbs, Marketing and Communications Coordinator
Working with the Travelling Foodie, Raymond, was a simple and wonderful process. His attention to detail in providing an authentic account of his trip to Ocala/Marion County was a pleasure to read and exciting to see shared across all social media platforms, including his blog.
The addition of a video highlighting his trip was a wonderful way to wrap up the entire experience and share it with our partners. It was a pleasure to work with this blogger and we appreciate his professionalism and delivered content.
---
Mill Pond Restaurant (Ontario)
Brad Archer, Owner and Chef
A food critic in Haliburton? Who would have thought. Thanks Raymond for the experience. Your site has brought me new customers that wouldn't have been in the area if not for you.
---
Abbey Gardens (Ontario)
Cara Steele, Program Coordinator and Ecological Specialist
Thank you so much for including us in this guide!! We've already had new customers stop by because they saw this!