Moji Japanese Eatery is a Japanese restaurant in Markham, offering Japanese fusion items based on your favourite dishes.
I had the pleasure of joining an intimate media tasting for some of the new Winter menu items on December 8, 2016 thanks to @FeedMyPhone.
Winter Menu at Moji Japanese Eatery
Favourite Dishes
My favorites for that night were the Tako Wasabi, Toroniku Ramen and Tapioca Milk Tea Soft Serve.
The Tako Wasabi was very fresh and marinated well with the wasabi. Portions were good including the seaweed wrappers. I would've devoured the tako wasabi even without the seaweed.
I love the fact that they used Toroniku (Pork Cheek) instead of the typical Chasu for the ramen. I actually find pork cheek much better as it was tender and very flavourful after they torch the cheek with a little bit of char. The flavour mixes well with the ramen.
The Tapioca Black Milk Tea Soft Serve was impressive! I'm surprised this combination hasn't been done yet. It's such an amazing way to satisfy my love for bubble tea and ice cream!
Also Read: Top Restaurants in Toronto
Tasting Menu
Here are the rest of the dishes we tasted at Moji Japanese Eatery!
Tako Wasabi
Tuna Tataki
Wasabi Tobiko Takoyaki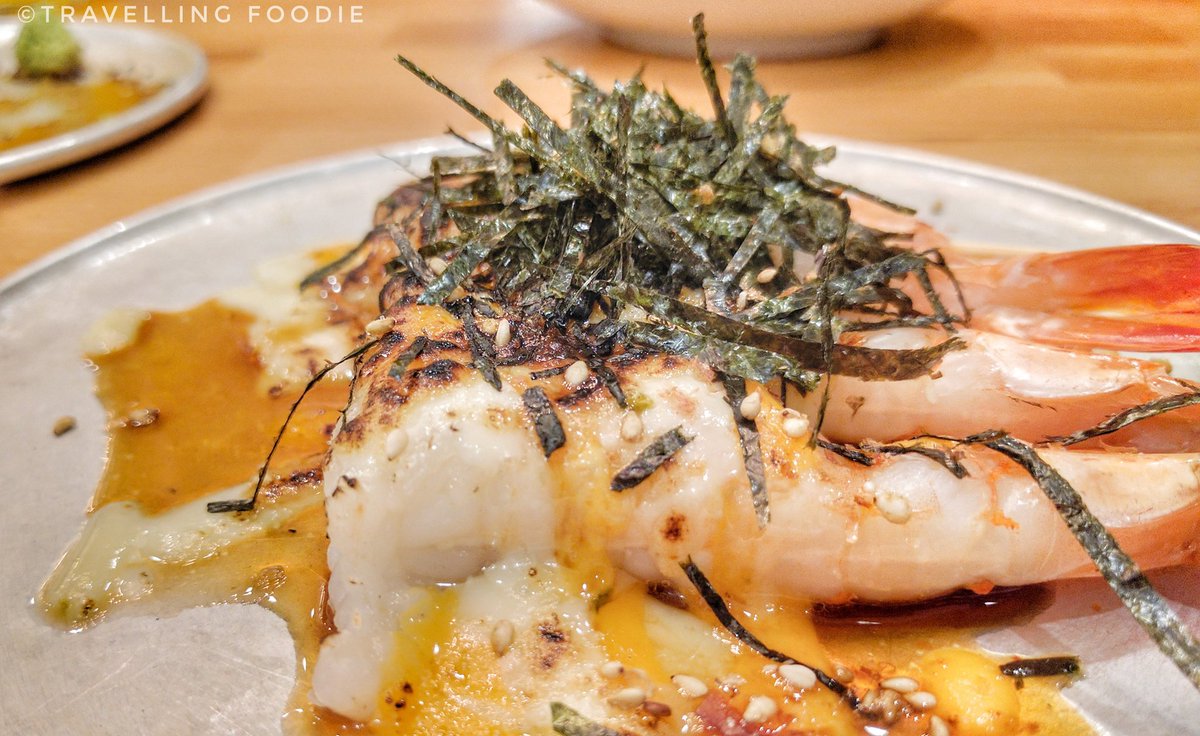 Cheese Tiger Prawns
Tofu Avocado Salad
Chicken Karaage
Toroniku (Pork Cheek) Ramen
Strawberry Green Tea
Peach Lemonade
Tapioca Black Mik Tea Soft Serve
---
Hope this restaurant review gives you an idea of the food at Moji Japanese Eatery and what to order!
---
Moji Japanese Eatery / Address: A6 – 8362 Kennedy Road, Toronto, Ontario, Canada
---
Disclaimer: Although the food was complimentary, the opinions expressed here represent my own and not those of the companies.