Montecito is a modern restaurant in Toronto that offers Farm-To-Table inspired California cuisine that highlights Canadian ingredients from local producers and Canadian suppliers.
I was invited to the Montecito Summer Farmers Market on June 6, 2017 where the restaurant was transformed into a Farmer's Market to showcase all of Montecito's farmer, forager and brewmaster partners that help bring their farm-to-table process to life.
A very unique event indeed than the typical sit-down media dinners!
Also Read: Alo Restaurant, Michelin Star Tasting Menu Restaurant in Toronto
---
---
25 Suppliers of Montecito Restaurant
There were a total of 25 suppliers at Montecito that night, which are all featured in this post. Each of them had a station where they featured their products and guests had a chance of samplings them.
Food Suppliers
100km Foods
Connecting local farmers with urban markets, their motto is "Know where your food comes from." Through 100km Foods, farmers get access to large, urban markets and urban people get access to farm-fresh food at local restaurants, hotels, and retailers within 24 hours.
---
Monforte Dairy
In 2004, Ruth Klahsen founded Monforte whose artisanal cheeses are made with seasonal milk from ethically raised animals. Monforte has helped shaped what is now the booming Ontario cheese industry.
I first had a taste of their cheeses when I did the Maple Syrup Trail in Stratford, Ontario.
Also Read: Oxford County Cheese Trail in Ontario
---
Trend Aqua Fresh
Owned by Ton & Jackie Boekestyn, Trend Aqua Fresh grows sustainable organic food with a system that took 1.5 years to build to produce rainbow trout and organic salad greens, edible flowers and herbs.
---
k2MILLING
k2MILLING is an artisanal flour mill grinding against the grain to retain the flavours found in the grain. Aside from grains, k2MILLING also grinds dried vegetables and fruits grown in Ontario.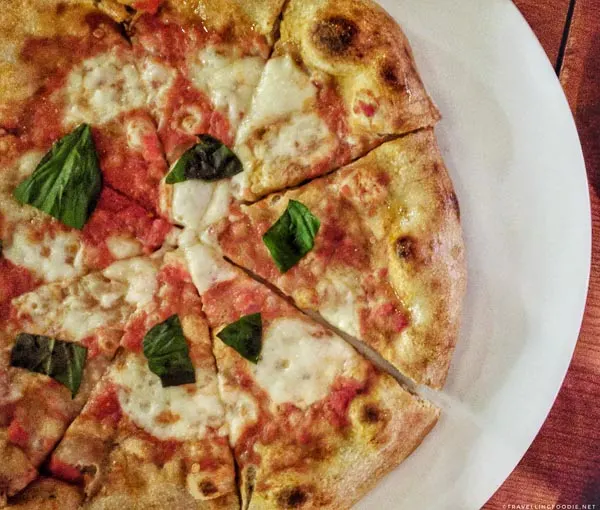 These grains are used in Montecito's pizza.
---
Sovereign Farms
Sovereign Farms is a 27-acre greenhouse and vegetable farm operation specializing in cherry and grape tomatoes which grow in their 1-acre greenhouse hydroponically with nutrient film technology.
During the summer, Sovereign Farms also grow several varieties of peppers, squash and beans.
---
Lennox Farms
Grown to a farm of 500 acres, Lennox Farms is the only business left in the forced rhubarb industry in Ontario.
Lennox Farms currently grow over 10,000 square feet of winter rhubarb, making wholesale fresh market rhubarb to be one of the largest in North America.
---
Back Forty Artisan Cheese
Back Forty Artisan Cheese is a small farm, micro-dairy and cheese tasting room located where owner and cheesemaker, Jeff Fenwick, crafts each wheel by hand using traditional techniques.
---
Bespoke Craft Foods
Bespoke Craft Foods stands up for the whole hog, the entire chicken, the complete cow and the full lamb by working directly with local farmers who raise animals using the best methods.
---
Pasta Fresca Baldassarre
Pasta Fresca Baldassarre offers true Italian culture and tradition through fresh pasta adhering to traditional methods.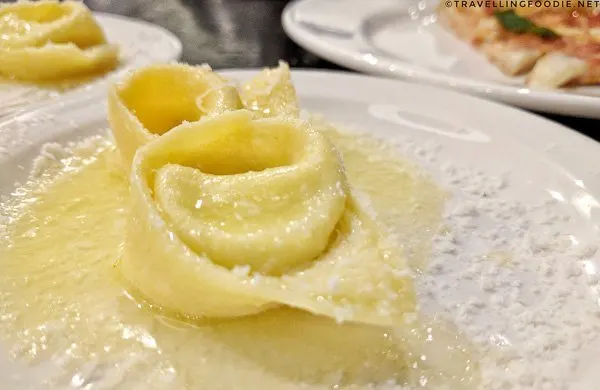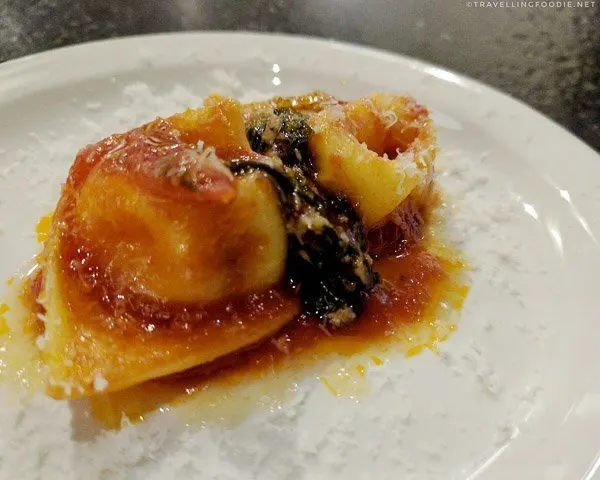 ---
Fogo Island Cod
Fogo Island Fish is a Social Enterprise dedicated to community sustainability by linking fishers and chefs without intermediaries to provide fish, wild hand-lined North Atlantic cod, snow crab and shrimp.
Owners Tony and Janice pay fishers double what they normally would in the marketplace and create local jobs by processing the fish on the island. 100% of the proceeds are reinvested back to the Fogo Island community.
---
Harmony Organic Dairy Products Inc
Harmony Organic Dairy Products Inc. is dedicated to producing only the highest quality dairy products through environmentally friendly practices. By allowing the animals to live out their natural behavior, the cows are happy, healthy and produce quality milk.
---
Northern Woods Mushrooms
Northern Woods Mushrooms is a family farm that produces sustainable, healthy and chemical-free Specialty Mushrooms, Micro Greens and Micro Greens Decor on a weekly basis to be directly delivered to Toronto Chefs.
---
Rodney's Oyster House
Attributing in part to his upbringing in the Maritimes, Rodney Clark shares his passion for good oysters to people in Rodney's Oyster House.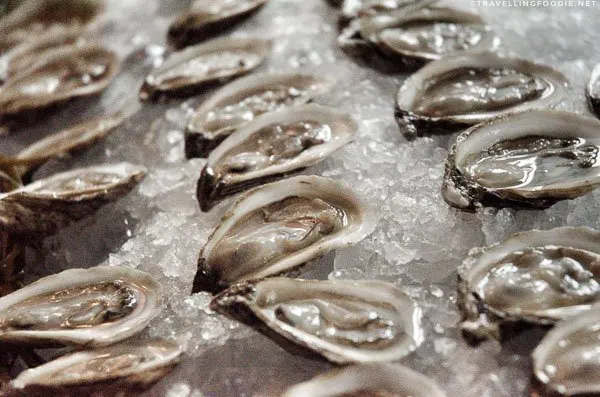 Also Read: Toronto Taste, Premiere Culinary Event in Toronto
---
Drink Suppliers
Chasers Juice
Under flavour connoisseur and owner Richard Chase, the Chasers Juice works to create nutritious and flavoursome blends fresh to order each morning using all-natural, wholesome ingredients of the highest quality with no added sugars or preservatives.
---
Reunion Island Coffee Roasters
Founded in 1995 in Oakville, Ontario, Reunion Island Coffee Roasters is an award-winning family-owned specialty coffee roaster with a reputation in being one of North America's most sustainable coffee companies.
---
KW Cider
Founded by Mike Kramar, KW Craft cider is a refined, wine style cidery out of Kitchener-Waterloo that creates the driest, champagne-style cider in the LCBO.
---
Pluck Tea
Established in 2012 by Tea Sommelier Jennifer Commins, Pluck Tea uses only sustainably harvested and locally grown ingredients for its teas, which are then blended and packed by hand in Leaside.
Pluck Tea offers custom-tailored programs to complement a restaurant's menu and approach.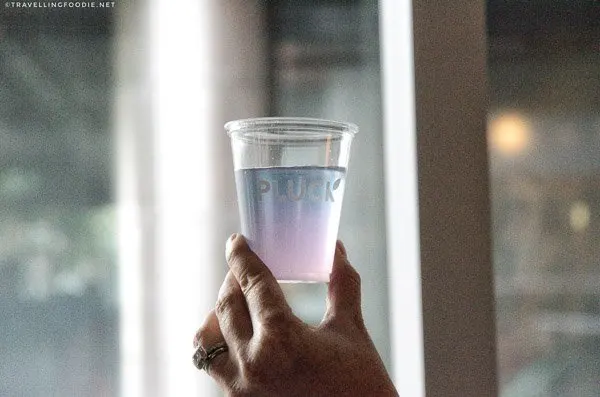 ---
Collective Arts Brewing
Collective Arts Brewing is an Ontario grassroots craft brewer that aims to fuse the creativity of craft beer with the inspired talents of emerging artists, musicians and filmmakers by providing craft beer featuring limited-edition works by artists and musicians that change every few months.
---
Beau's Brewing Company
Since 2006 Beau's All Natural has been brewing unique, wonderful and certified organic craft beer, conceived with honest consideration for the environment and local communities.
Also Read: Hoppy Holidays, Craft Beer Sampling Event in Toronto
---
Noble Estates
Noble Estates was founded in 1990 and is for offering full service and delivery to your door for many of the top wine and spirits producers from around the world.
---
Hidden Bench Estate Winery
Hidden Bench Estate Winery is an artisanal estate winery crafting small lot certified organic wines from 3 estate vineyards.
---
Adamo Estate Winery
Adamo Estate Winery strives to deliver the highest quality wine thru Mario's sheer will and determination, sage advice from winemakers and capable staff.
---
Two Sisters Vineyards
Run by two sisters Angela Marotta and Melissa Marotta-Paolicelli, Two Sisters Vineyards estate is a family-owned winery located just south of Old Town Niagara-on-the-Lake dedicated to the winegrowing of Bordeaux variety estate reds since 2010.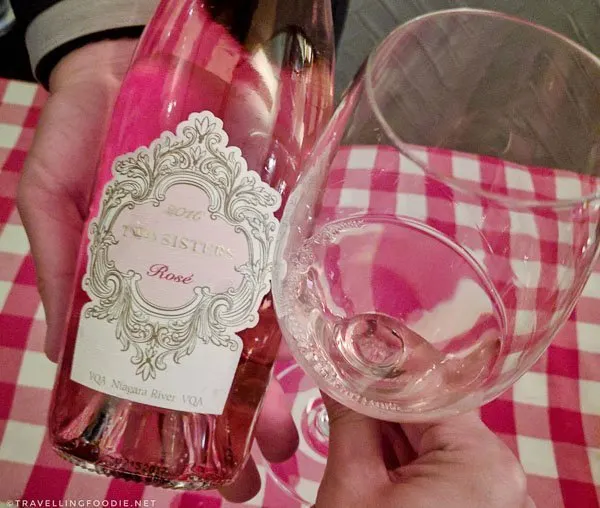 Also Read: Wineries on Niagara-on-the-Lake
---
The New Farm Greens
Owned and operated by Gillian Flies and Brent Preston, The New Farm Greens is a certified organic family farm that produces organic vegetables for restaurants, retail stores and wholesale customers with the commitment to sustainability.
---
Ketel One Vodka
Ketel One Vodka is a unique, premium vodka distilled with a unique combination of traditional copper port stills and modern distilling techniques, and over 300 years of Carolus Nolet Sr.'s distilling experties.
---
Hope this gives you an idea of the suppliers behind Montecito Restaurant in Toronto! It's quite interesting to learn about the products that go behind the food & drinks in a restaurant.
---
---
Montecito Restaurant
Address: 299 Adelaide St W, Toronto, Ontario, Canada M5V 1P7
Website | Instagram | Twitter | Facebook