Want to know how to cook breaded chicken in Ninja Speedi?
Ninja Speedi Fried Chicken are so easy to make and healthier than your typical fried chicken that's deep fried.
Plus, they come out delicious!
These crispy chicken are great as an appetizer, snack or main dish.
---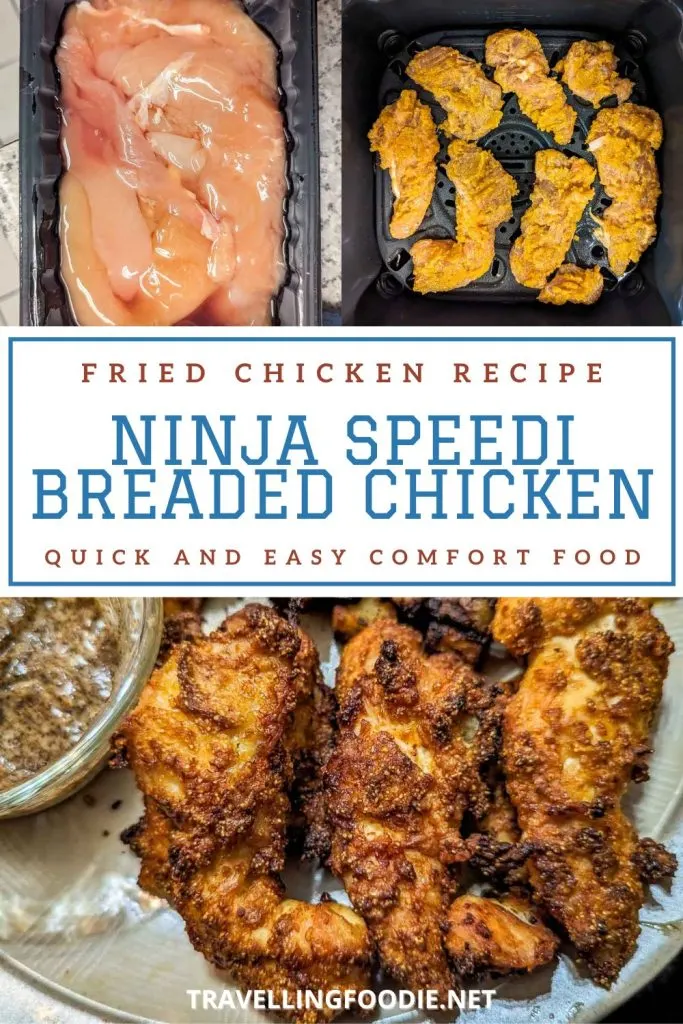 ---
Why Make Breaded Chicken in Ninja Speedi
I explained why Air Fryer Fried Chicken is better than regular Fried Chicken.
But now I'll show you why it's even better with Ninja Speedi!
Crispy breaded chicken is one of the best Ninja Speedi recipes you can make because of the Steam & Crispy feature.
The Steam & Crisp makes sure you evenly cook, brown, and crisp ingredients without drying them out.
So this Ninja Speedi Breaded Chicken come out so juicy and crispy!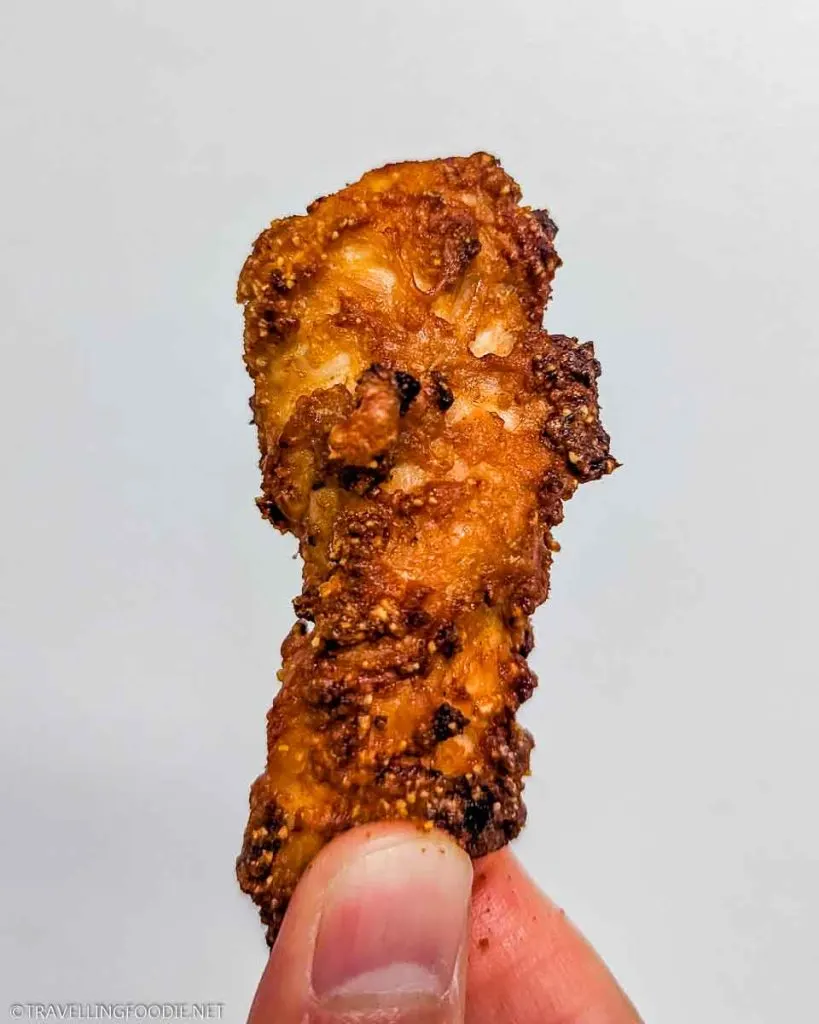 ---
What You Need For Ninja Speedi Breaded Chicken
Equipment
We are using the Ninja Speedi Rapid Cooker & Air Fryer to cook breaded chicken.
Ninja Speedi is such a unique air fryer type because it can steam and air fry with features that allows you to make "steamed then air fried" dishes in one shot.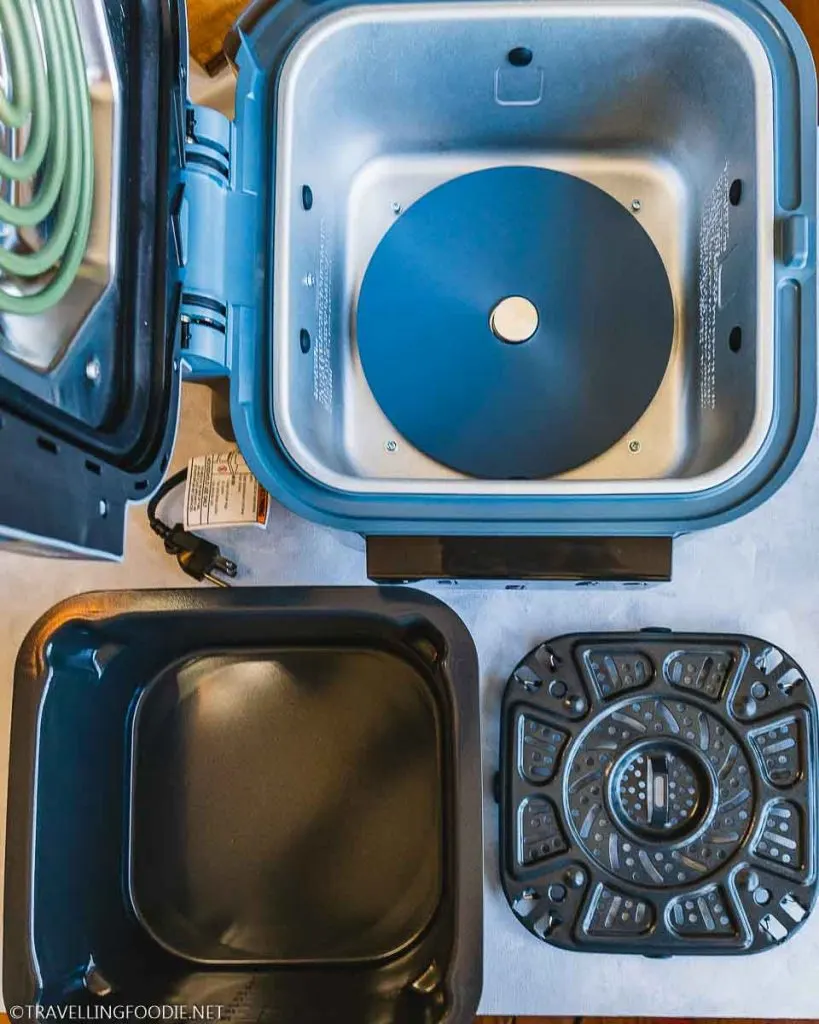 Ingredients
Chicken Tenders
Cornmeal Breading
Mayonnaise
Garlic Salt
Pepper
Paprika
Water
---
How To Cook Crispy Breaded Chicken in Ninja Speedi
It's very easy to cook breaded chicken in Ninja Speedi, and it's a set and forget way of making them.
Let me show you how.
Pat the chicken dry and season with salt, pepper, paprika.
Coat the chicken with mayonnaise and then with cornmeal breading.
Add 1/2 cup of water on Ninja Speedi inner pot.
Place crisper tray on elevated position.
Put the raw breaded chicken on top of the crisper tray.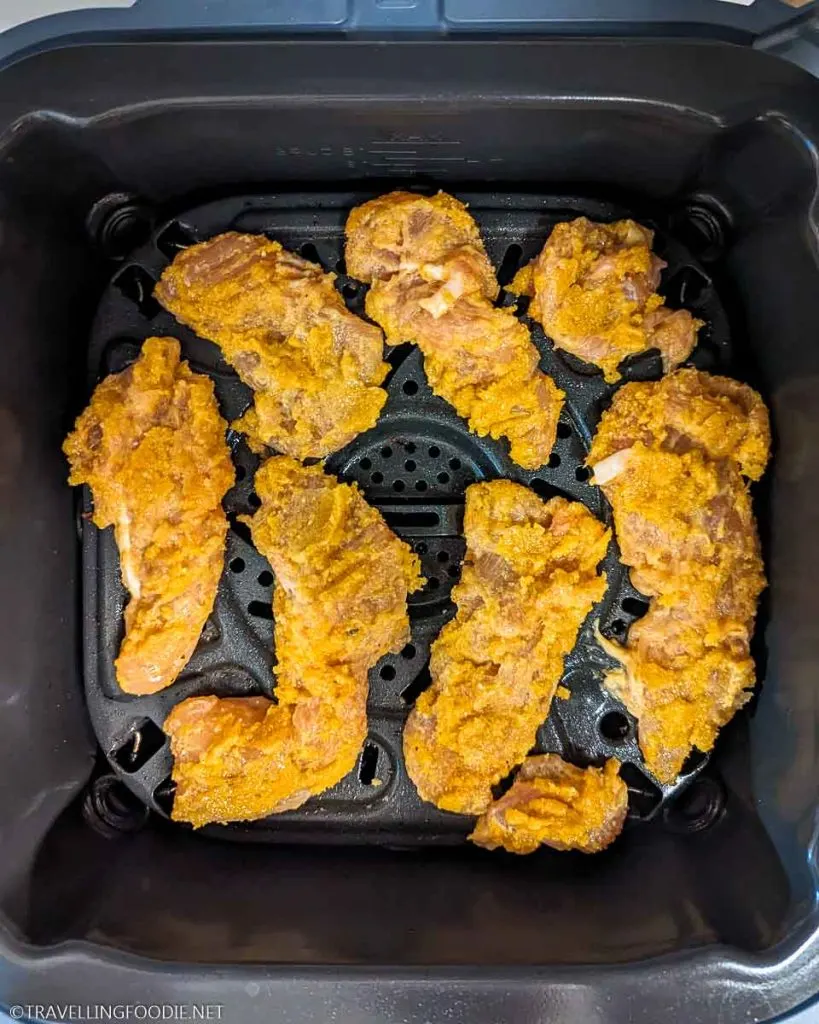 Close the Ninja Speedi lid and turn the unit on.
Flip the switch to Rapid Cooker and select STEAM & CRISP.
Set temperature to 375F (or 190C).
Set timer to 15 minutes and press Start.
When cooking is complete, open the lid and remove the crispy chicken.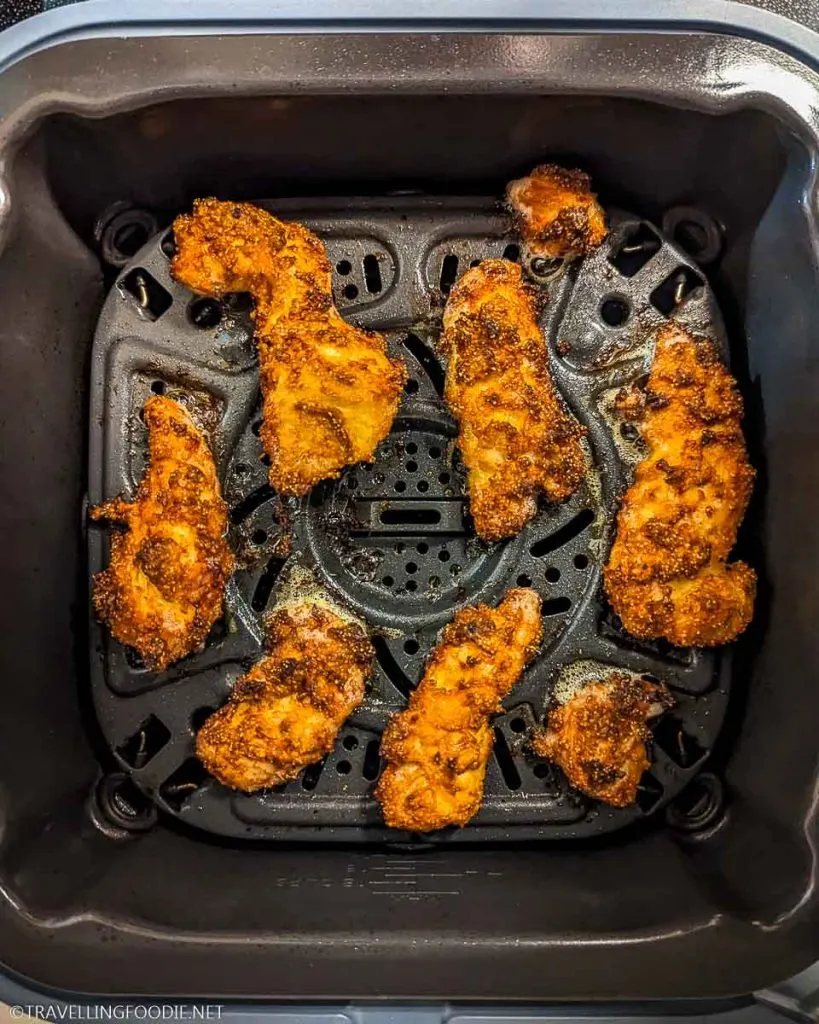 Enjoy breaded chicken made with Ninja Speedi!
If you like it saucy, have these crispy chicken with some dipping sauce like ranch dressing or make your own house sauce.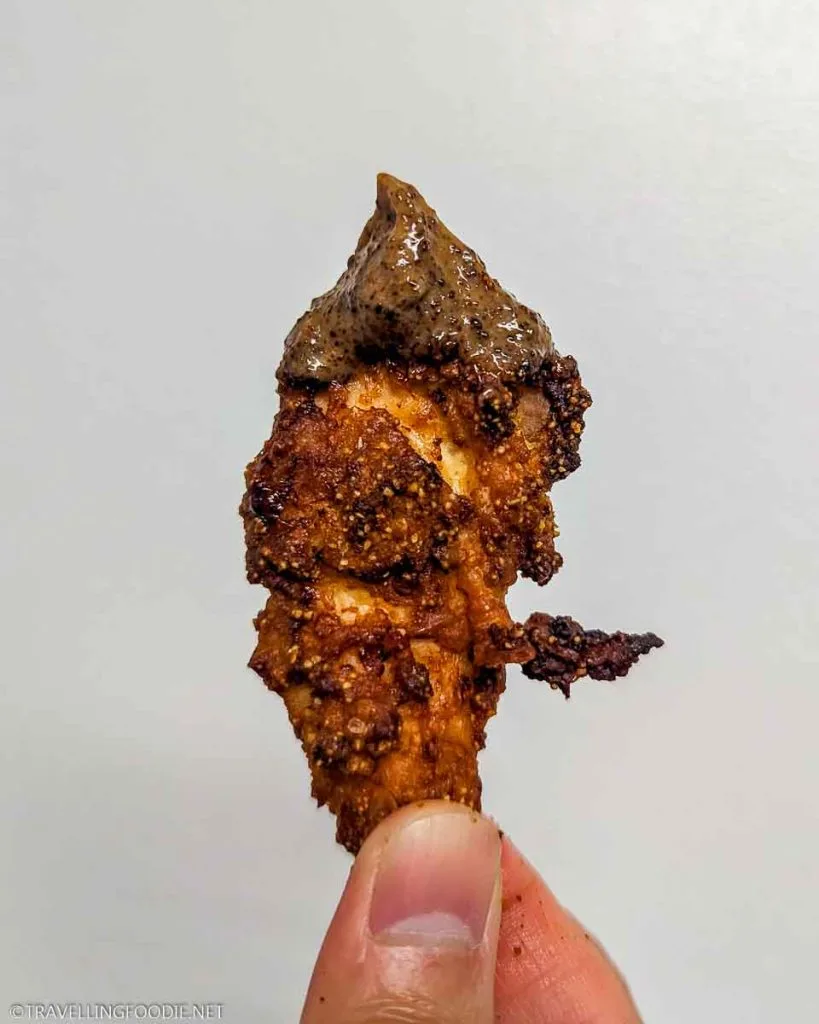 ---
What To Serve with Breaded Chicken
Ninja Speedi Fried Chicken can be enjoyed on their own as snacks, but they also go well with these side dishes:
Or check out other Air Fryer Recipes or Easy 30-minute Recipes.
---
Can You Use Speedi Recipe on the Ninja Combi?
With the Ninja Combi All-in-One Multicooker, Oven and Air Fryer, you might be wondering if Ninja Speedi recipes will work for the Combi as well.
I don't have a Ninja Combi, but, on researching the functionalities and customer feedbacks who have both, here are my findings:
Ninja Combi seems to be just an updated version of the Ninja Speedi.
The Combi basically has the same features as Ninja Speedi.
It's just that Ninja Combi is bigger and in a oven-style, loading from the front instead of the top.
Instead of Speedi Meals, you use Combi Meals function.
The Speedi has inner pot and crisper tray and the Ninja Combi has a bottom pan and bake tray for the two-level cooking.
Whereas the Speedi is good cooking meals for 1-2 people, the Combi is good for families and parties.
Customers who have used both Speedi and Combi say the recipes are interchangeable because of the same setup and features.
So it seems like Ninja Speedi Recipes can be Ninja Combi Recipes.
If you've tried a recipe in both Speedi and Combi, let me know your experience.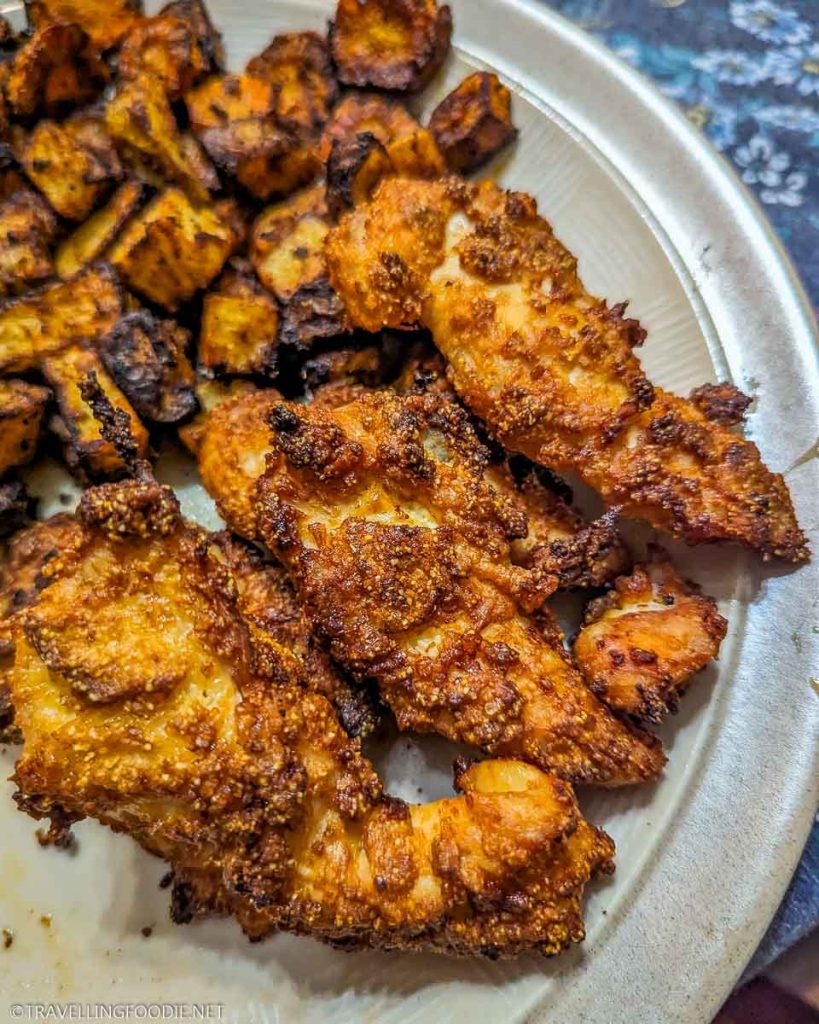 ---
Ninja Speedi Breaded Chicken Recipe
Be sure to bookmark/save/pin this post so you can easily cook crispy breaded chicken in the Ninja Speedi Rapid Cooker & Air Fryer!
I would love to see how this recipe worked for you! Please share your creations with me on social media and tag me so I can check them out: @TravellingFoodie on Instagram & Facebook and @TravellinFoodie on Twitter.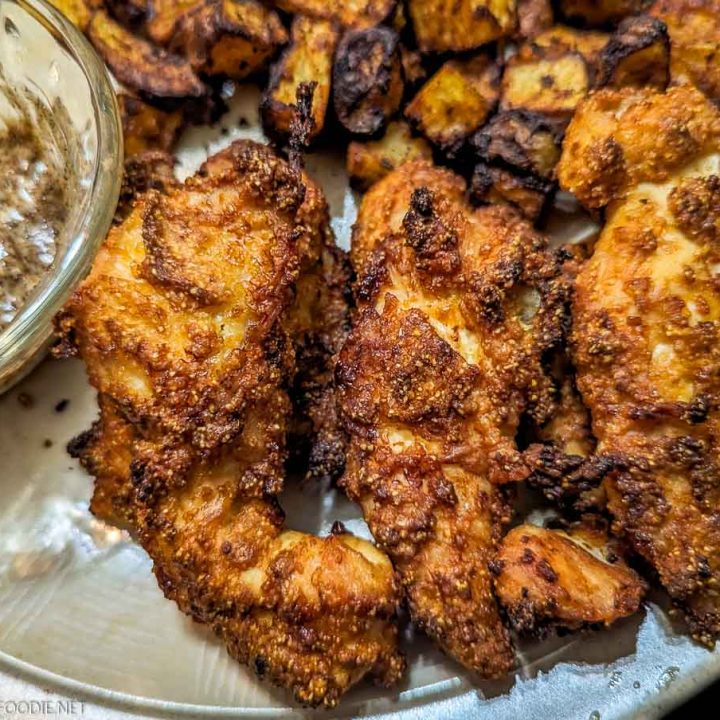 Ninja Speedi Breaded Chicken
Additional Time:
4 minutes
Crispy and delicious breaded chicken in Ninja Speedi! This Ninja Speedi fried chicken recipe is so easy to make when you're craving comfort food and snacks.
Instructions
Pat Chicken Dry
Season chicken with garlic salt, black pepper and paprika.
Coat the seasoned chicken with mayonnaise
Coat the chicken with cornmeal breading
Add water to Ninja Speedi inner pot
Place crisper tray on elevated position
Place breaded chicken on the crisper tray and close the lid
Close the lid and flip the SmartSwitch™ to RAPID COOKER
Select STEAM & CRISP, set temperature to 375°F (190°C), and set time for 15 minutes
Press START/STOP to begin cooking (the unit will steam for approximately 4 minutes before crisping.
Transfer fried chicken to plate
Enjoy your Ninja Speedi Breaded Chicken!
Recommended Products
As an Amazon Associate and member of other affiliate programs, I earn from qualifying purchases.
Nutrition Information:
Yield:

2
Serving Size:

1
Amount Per Serving:
Calories:

660
Total Fat:

47g
Saturated Fat:

8g
Trans Fat:

0g
Unsaturated Fat:

36g
Cholesterol:

78mg
Sodium:

3711mg
Carbohydrates:

33g
Fiber:

4g
Sugar:

1g
Protein:

28g
Please note that nutrition information you see is provided and automatically calculated by Nutritionix. This may vary depending on the specific ingredients that you use. To ensure the most accurate information, I suggest entering your specific ingredients into a nutrition calculator.
---
VIDEO: Ninja Speedi Fried Chicken | Crispy and Flaky
If you prefer to watching, this Ninja Speedi Fried Chicken video by Cooking with James is very popular, but the recipe won't be the same.
---
Hope this easy Ninja Speedi Fried Chicken recipe gives you an idea on what you can make with your chicken.
If you're looking for chicken recipes, these breaded chicken make awesome appetizer, snacks or main dish.