Maple Leaf Sports & Entertainment (MLSE) and Vancouver's Ocean Wise have partnered up by having all five of MLSE's restaurant properties join the sustainable seafood movement: Maple Leaf Square's e11even and Real Sports Bar & Grill, and Air Canada Centre's Platinum Club, The Hot Stove Club and Air Canada Club.
Did you know? Air Canada Centre is the first arena in Canada to have all of its own dining properties be Ocean Wise partners.
Also Read: Sustainable Dim Sum Event in Toronto
---
Sport/Fishing Event by Ocean Wise & MLSE
To celebrate the partnership, Ocean Wise and MLSE presented the Sport/Fishing Event which took place on March 21, 2017 to showcase the delicious roster of Ocean Wise seafood, provided by Hooked, that's now on the menu at the restaurants.
We got to meet and hear from the Chefs at each restaurant and learn about the organization's journey to sustainability.
Slideshow of Ocean Wise & MLSE Food
Here's a quick slideshow of the dishes we had during the Sport/Fishing Event by Ocean Wise & MLSE with more details below.

e11even
The dine-around began at e11even in the Maple Leaf Square with a cocktail and canape.
We got to try a selection of Canadian East Coast and West Coast Oysters served with traditional accompaniments. They also served champagne to kick things off.
Chef Chris Zielinski, Culinary Director of MLSE, gave an introductory speech about the event and the partnership. As the culinary director, he oversees a staff of 17 chefs and sous chefs, 250 cooks and 40 stewards at all MLSE operations.
All farmed oysters are Ocean Wise-certified. Farmed shellfish are some of the most sustainable options available.
They are farmed using off-bottom culture farming methods which have minimal impacts on the surrounding habitat.
Real Sports Bar & Grill
Our next stop was Real Sports Bar & Grill, where we got to meet Executive Chef Matt Sullivan and try the Humboldt Calamari Fries with house tzatziki.
Did you know? Humboldt squid, or jumbo flying squid, has a short life span averaging 1-1.5 years making it inherently resilient to fishing pressure.

They are fished by jigging – a highly selective, low-impact fishing method because it doesn't make contact with the ocean floor and does not cause bycatch.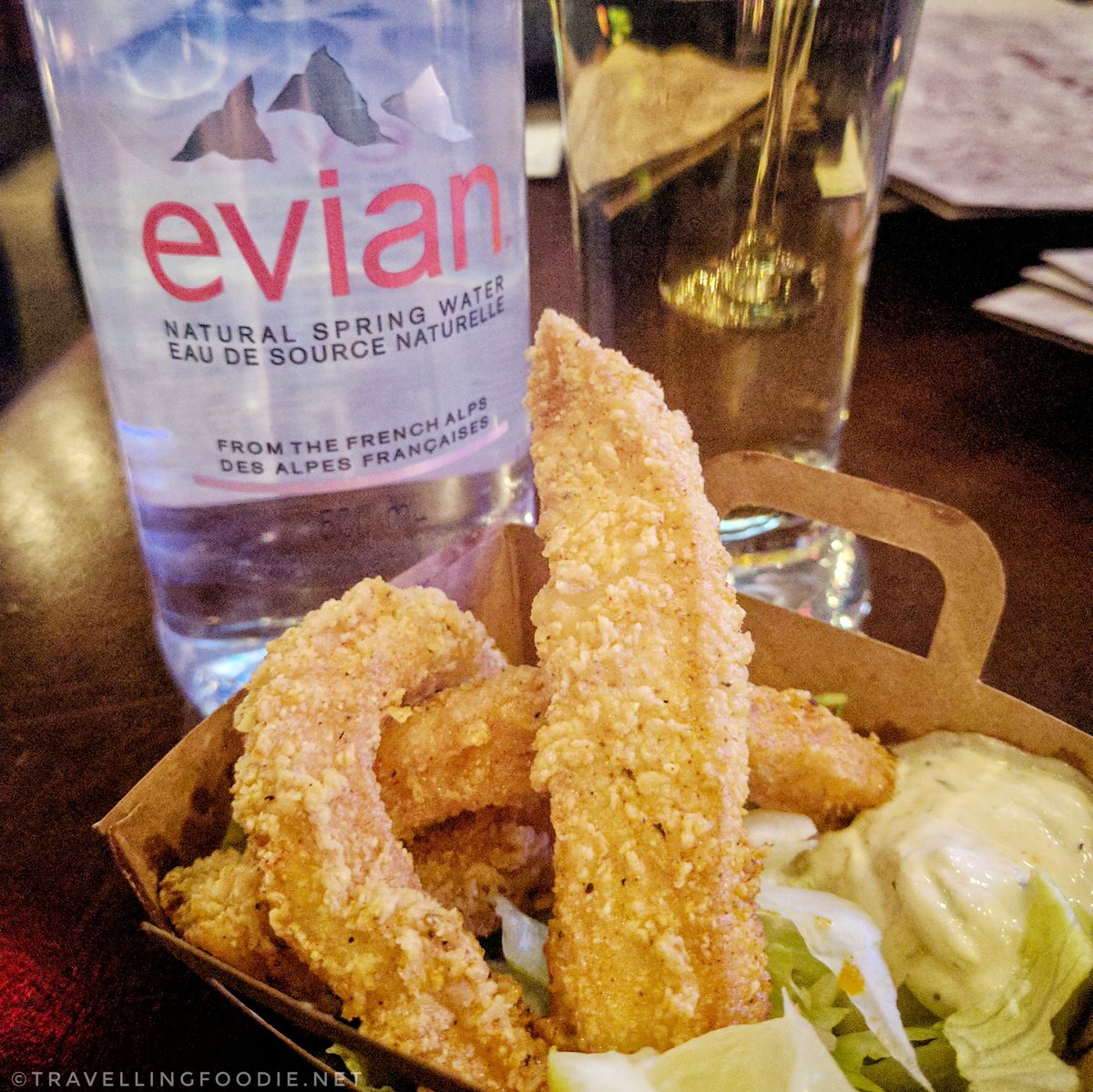 Platinum Club (Air Canada Centre)
We finally left Maple Leaf Square to enter the Air Canada Centre, heading to the Platinum Club, a place I didn't even know existed. According to Chef Chris, the Platinum Club is only available for platinum season seat holders,
Chef de Cuisine Jason Bailey was there to introduce the food we're having that night. The first one was Selva Shrimp Ravioli with shaved fennel.
Did you know? Selva black tiger shrimps are grown in mixed shrimp-mangrove systems in Southeast at very low densities, reducing risk of disease and transfer to wild populations.

Seared Itsumo Tuna with ponzu vinaigrette, crispy shiitake, and mustard greens, and paired with Norman Hardie County Pinot Noir.
Did you know? Yellowfin, also known as Ahi tuna, are depleted everywhere except for the Western and Central Pacific Ocean, where Itsumo branded tuna are caught by handlining, a selective low-impact fishing method.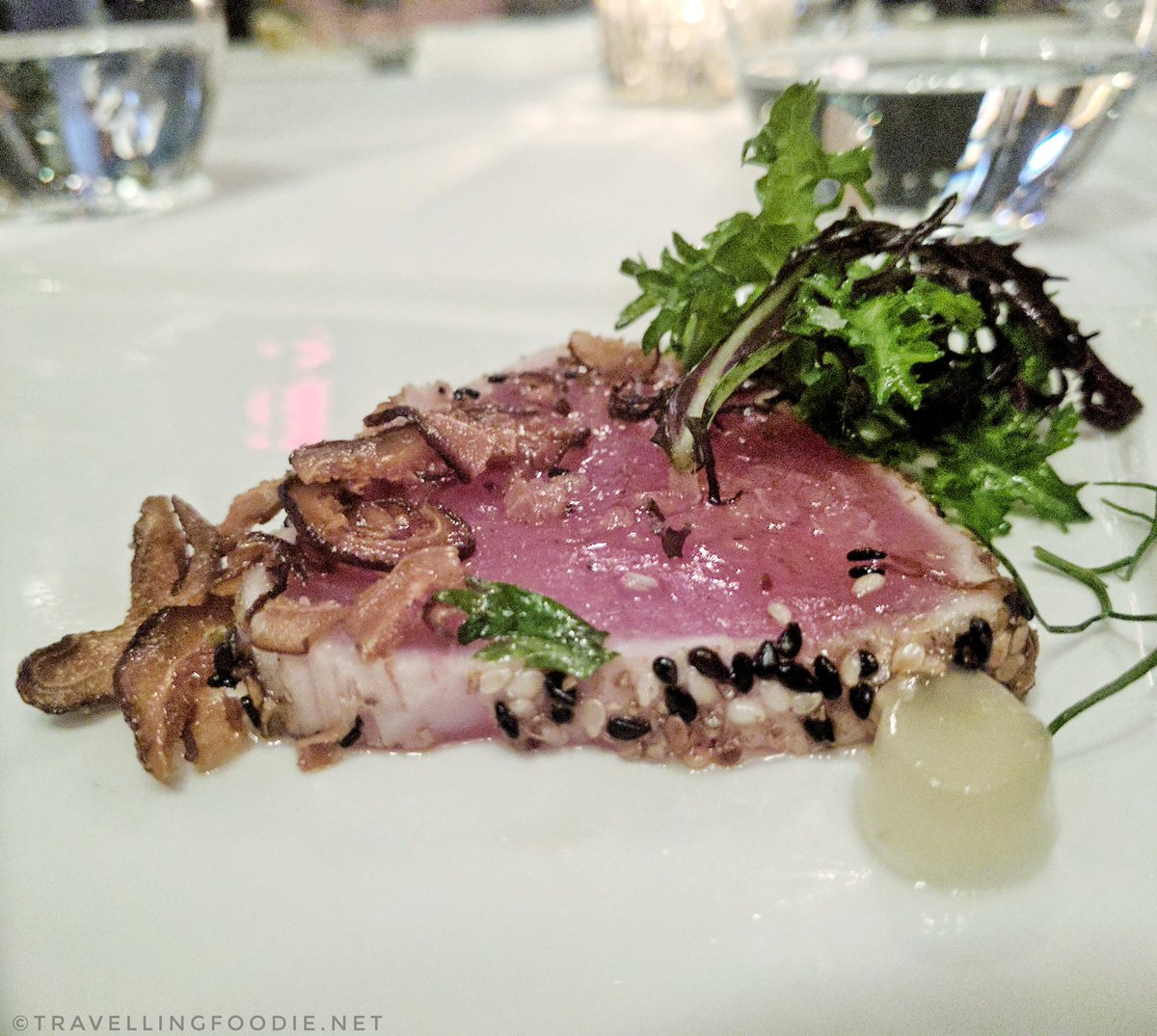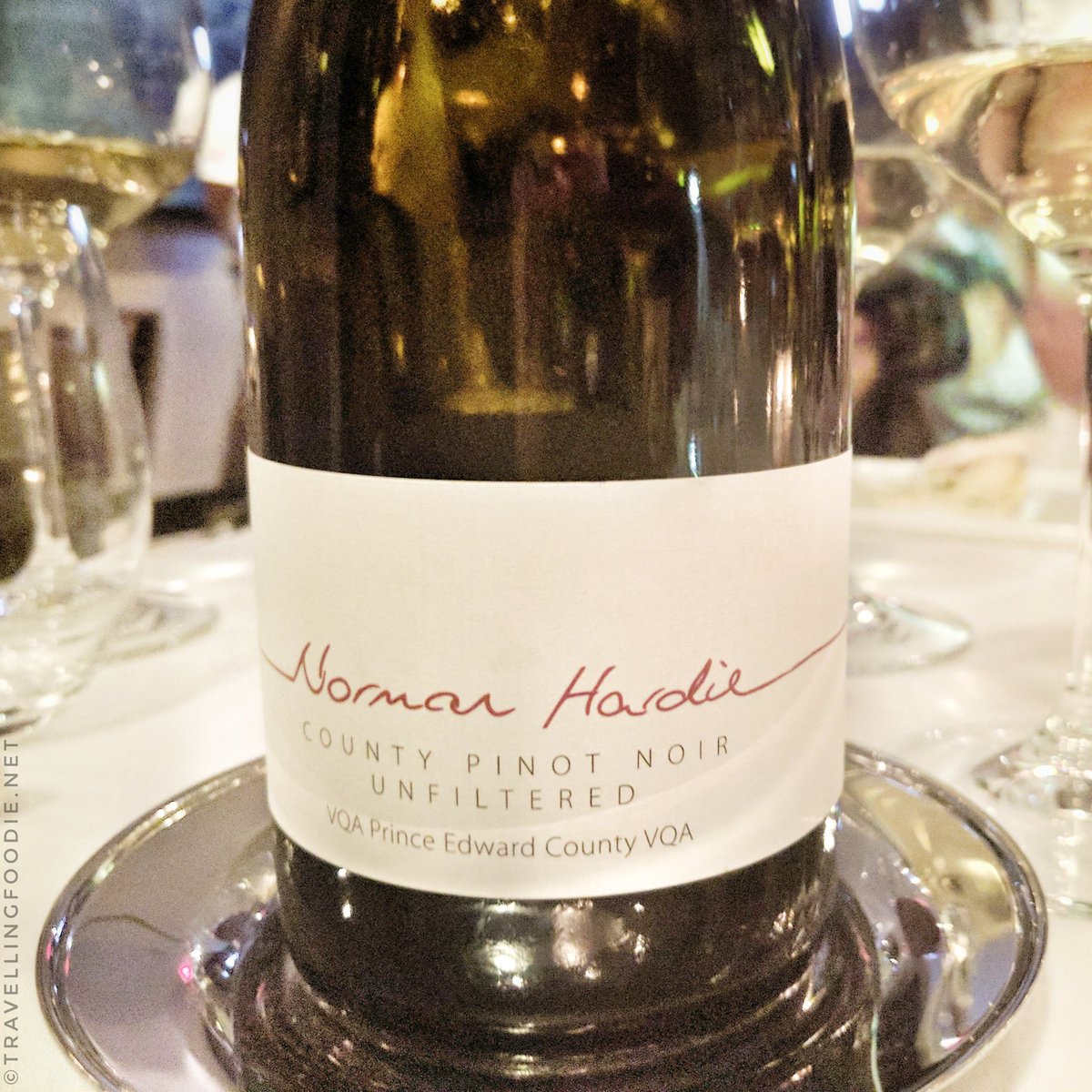 Also Read: Air Canada New Livery Unveiling
Hot Stove Club (Air Canada Centre)
Our next stop is Hot Stove Club. Though it's a traditional steakhouse, we're here to try their Ocean Wise seafood offerings.
Chef de Cuisine Kellen Crumb introduced the dishes, and Dan Donovan of Hooked also talked about the seafood since they supplied them.
The first dish was Hot Stove Clam Chowder with saltines.
Did you know? All farmed clams are Ocean Wise and are hand-harvested during low tide which results in zero bycatch and negligible negative effects to the habitat.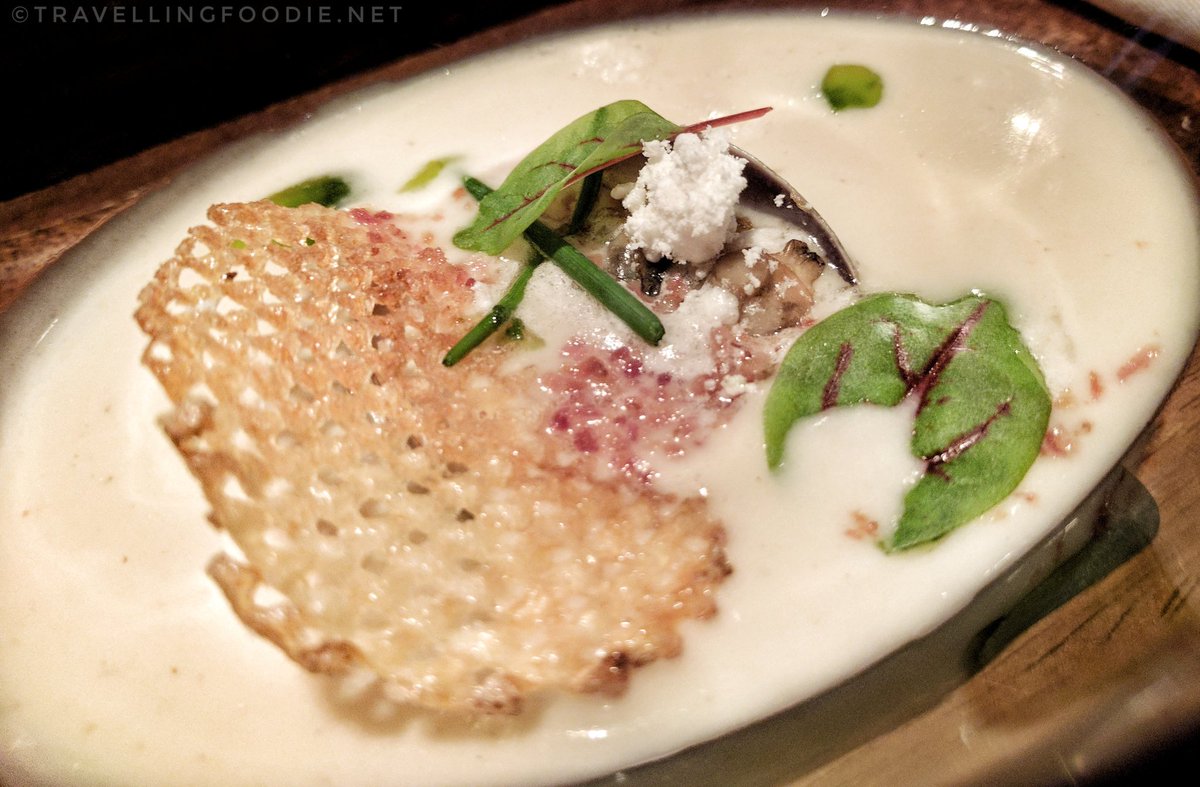 The second course was Kolapore Springs Trout Amandine with burnt lemon butter sauce, marcona almonds.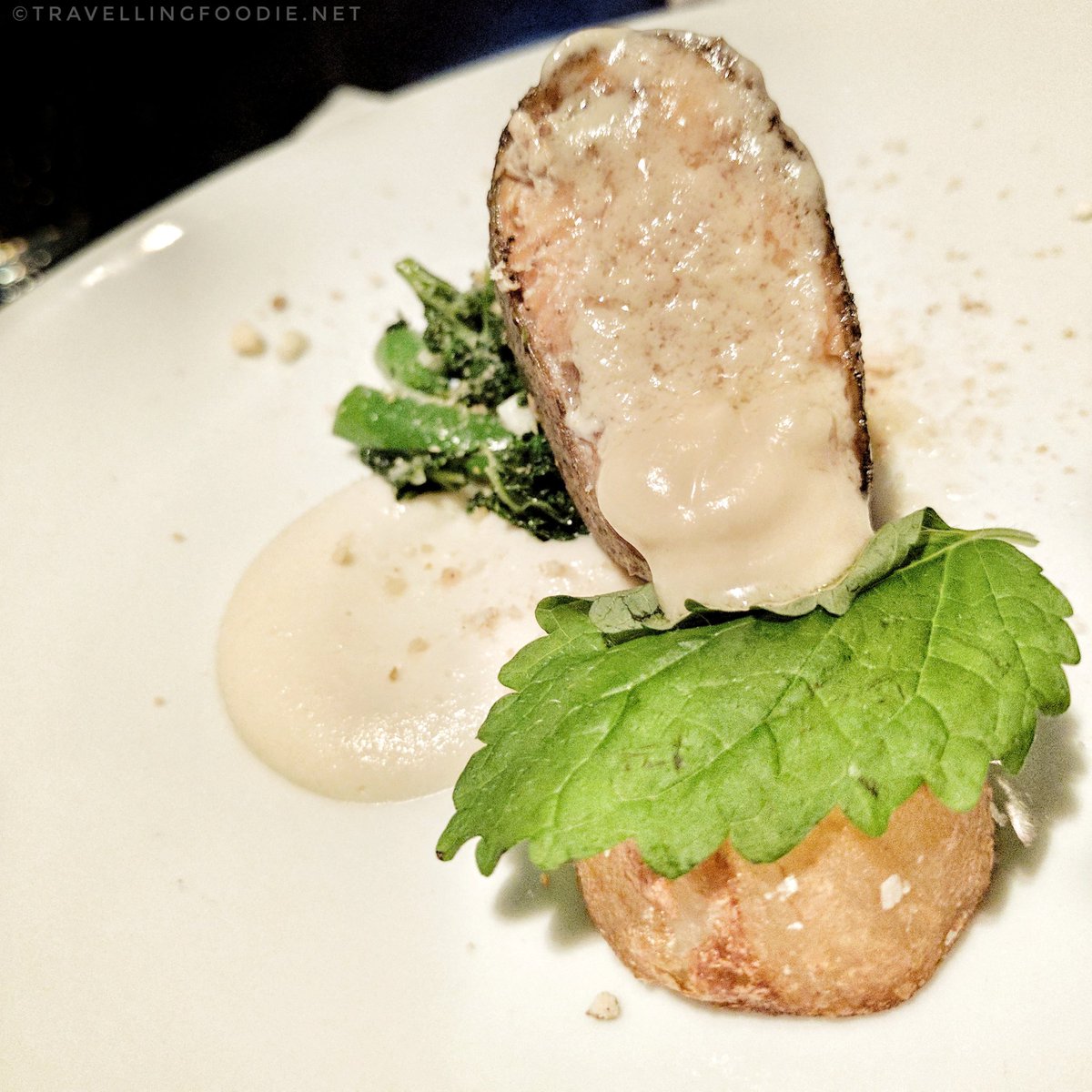 Did you know? Rainbow trout, native to the Pacific drainage basins, are now widespread and self-sustaining. Settling ponds are used to treat wastewater to remove any solid wastes, causing little environmental impact to the surroundings.
Wine pairing for this delicious meal was Jean-Marc Brocard Chablis "Domaine Sainte Claire" 2014.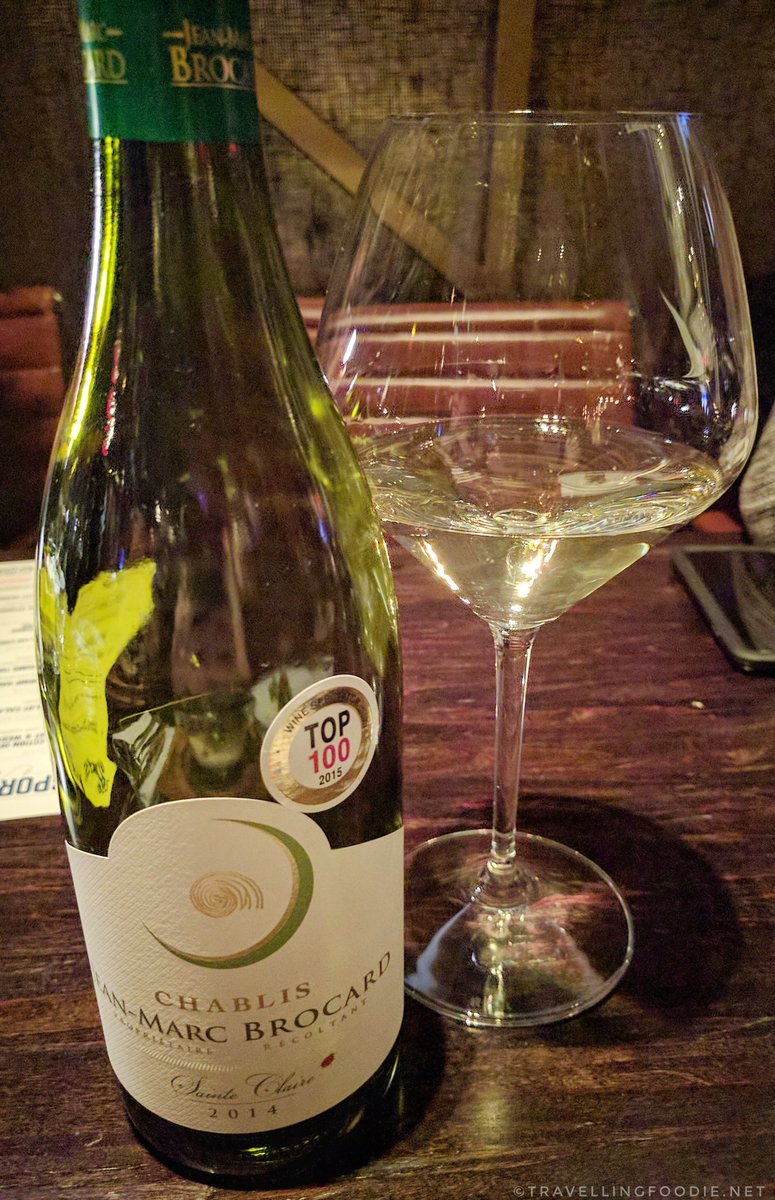 Air Canada Club (Air Canada Centre)
Our last stop for the night was Air Canada Club. Chef de Cuisine Taylor McMeekin was there to introduce the dish to us.
Northern Divine Sturgeon with sturgeon chicharon, caviar, blinis, pickled pearl onion, watercress, and paired with Tawse 2015 Riesling.
Did you know? Northern Diving sturgeon are grown from egg to adult in recirculating land-based systems, eliminating any fishing pressure on endangered wild populations.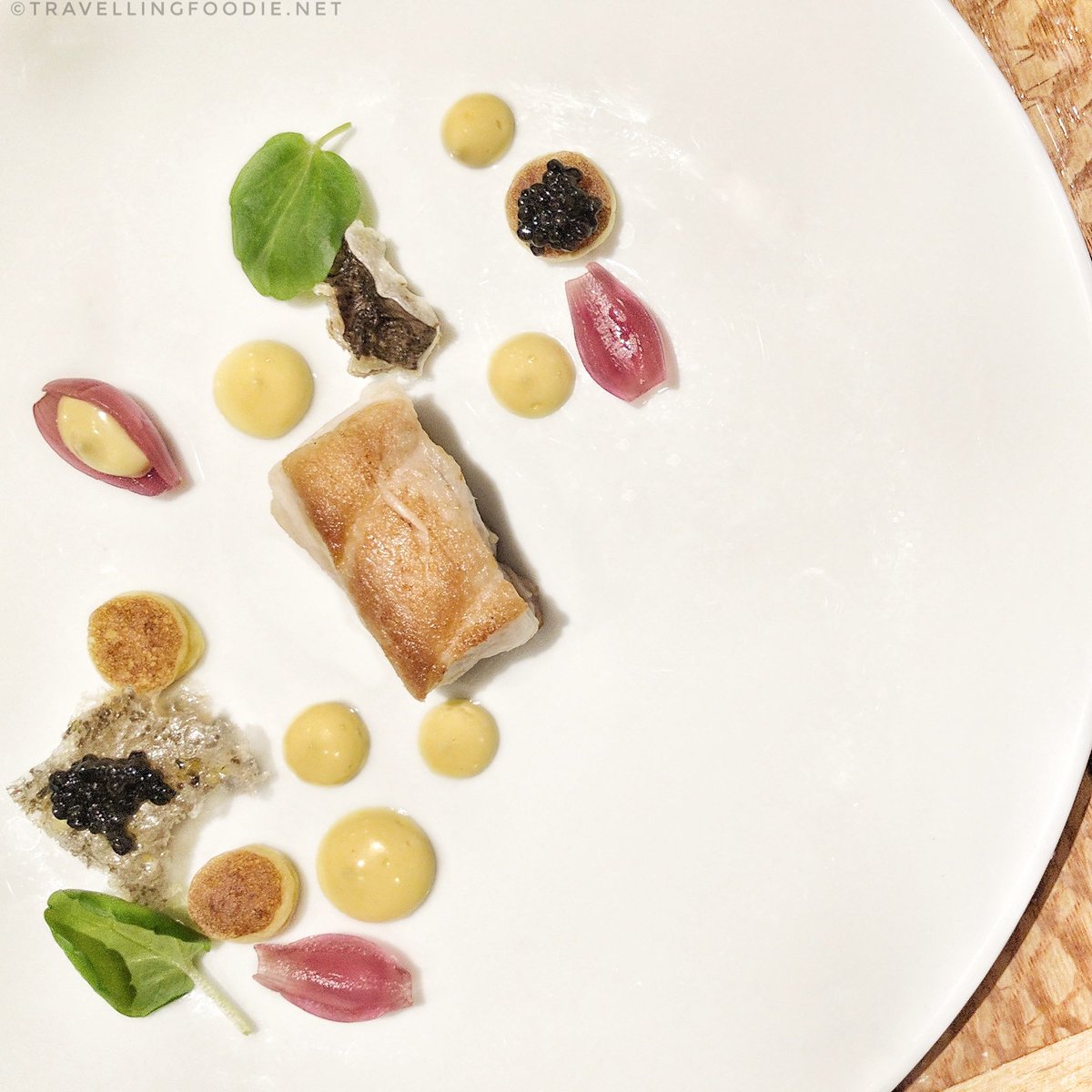 Chef Wally's Petit Desserts and Truffles: Tiramisu Brwnie, Flexi Ganache with White Chocolate Snow, Tres Leche Cake with Coconut, and paired with Henry of Pelham Riesling 2015 Icewine.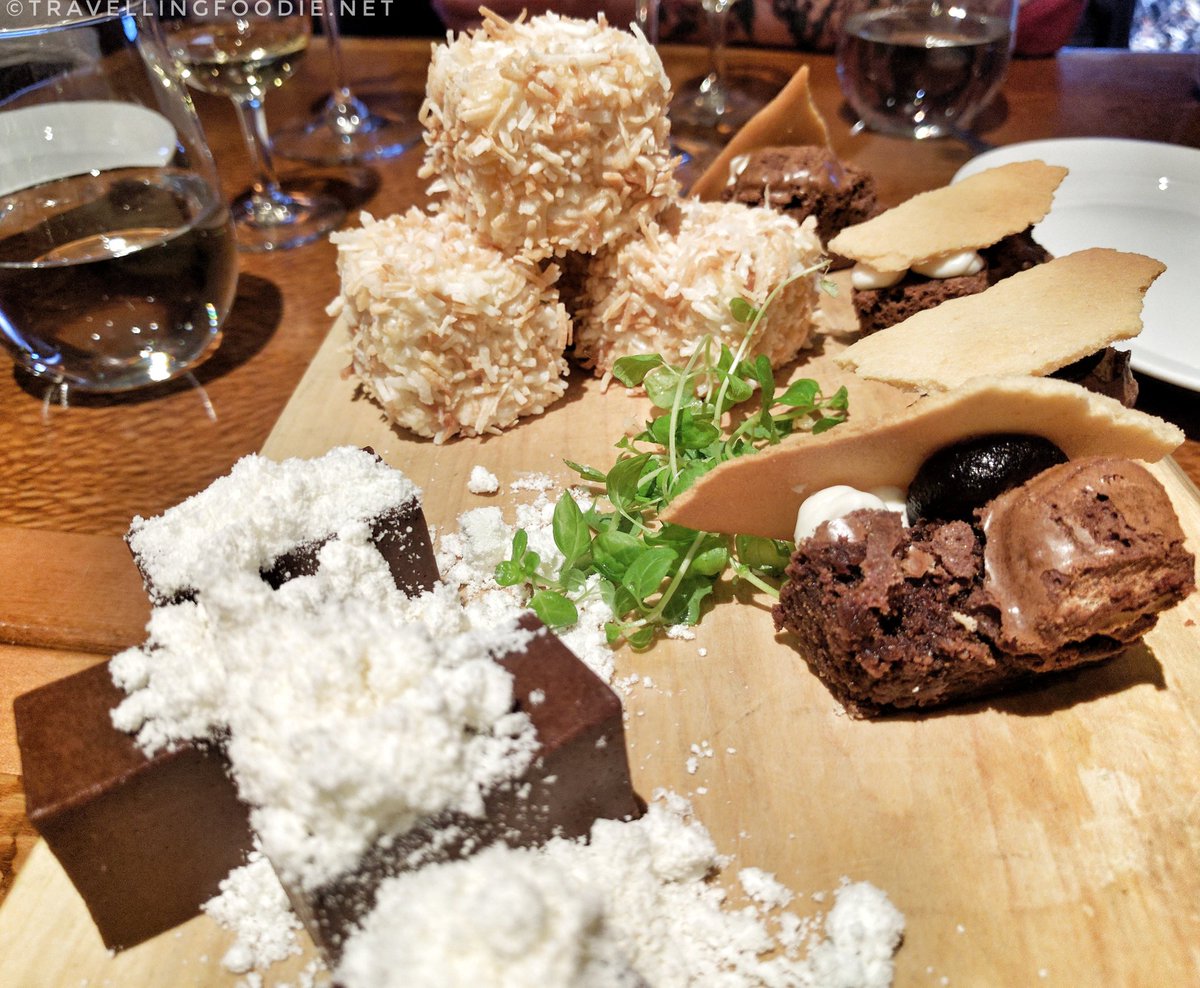 We also got to watch the second half of the Toronto Raptors vs. Chicago Bulls game. What a game it was! Such an amazing comeback and couldn't have been a better night for this event!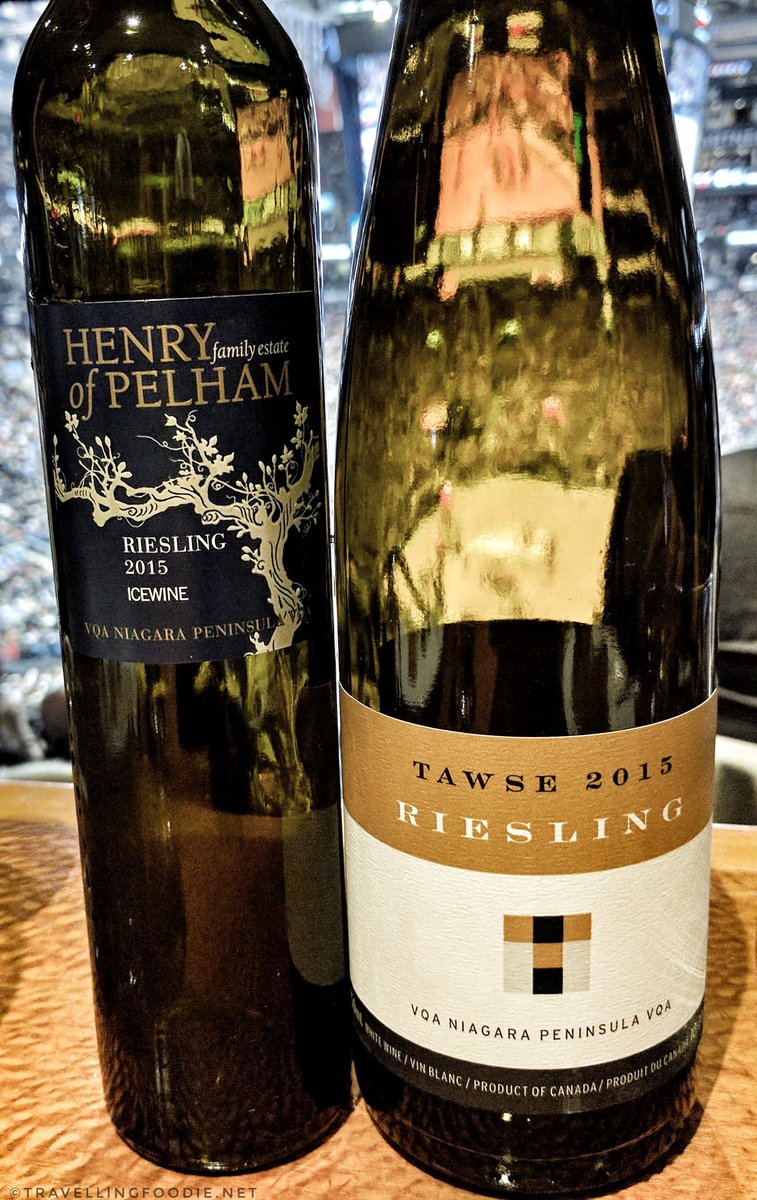 ---
Ocean Wise / Website
Maple Leaf Sports and Entertainament / Website
Hooked / Website
---
DISCLAIMER: Though the event was complimentary, all opinions are my own.