Paese Ristorante opened over 25 years ago in 1989 offering handcrafted and housemade Italian-inspired menu and wine cellars with over 800 labels from all major wine producing regions. Growing up with a passion for food and its preparation, owner and operator Tony Loschiavo was 3 years old when he moved to Canada from Southern Italy in 1965.
I visited Paese Ristorante on September 4, 2016 for Sunday dinner. The interior was very intimate with dimly lit lights and cozy atmosphere – good for dates.
Cocktails and Bread
OLD ITALIAN FASHIONED ($14) – Campari, Maker's Mark bourbon, sugar cube, orange
AMARETTO SOUR ($13) – Amaretto disaronno, egg white, lime juice, bitters
Complimentary FOCACCIA BREAD with Roasted Red Peppers, Goat Cheese, Tapenade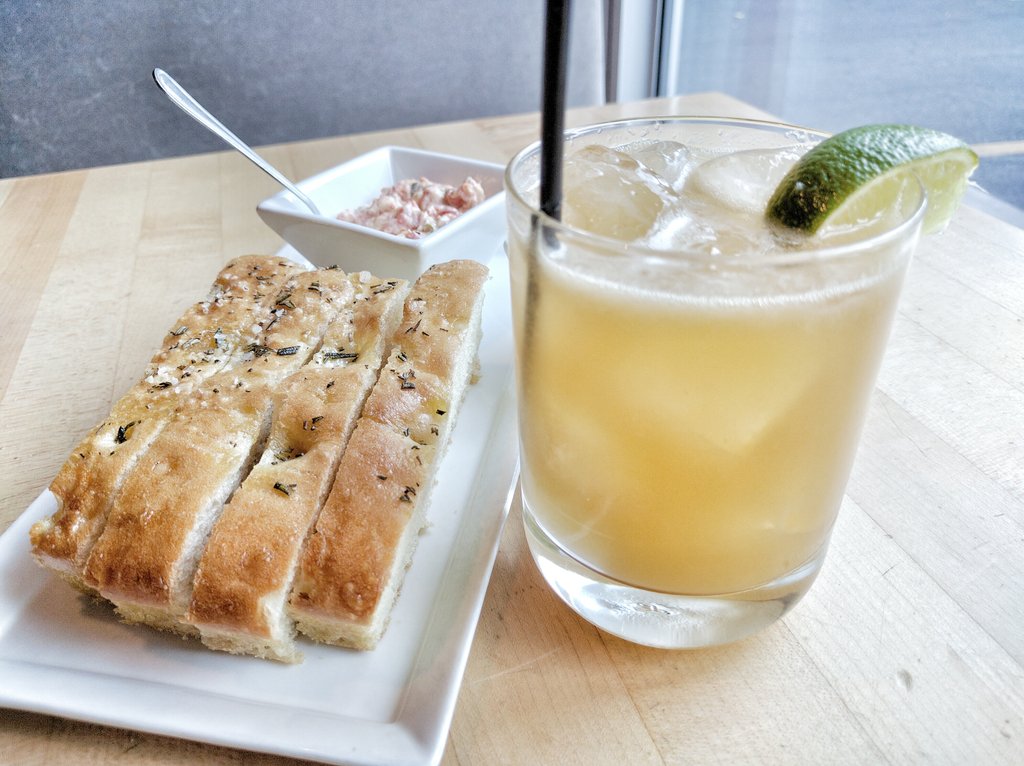 Scallops
ROASTED SCALLOPS ($16) – Fennel and tarragon slaw, citrus and blood orange vinaigrette
The scallops were thick, juicy and fresh. It tasted refreshingly healthy with the accompaniment of the fennel and tarragon slaw. However, I wish they roasted it a little more as I prefer the roast to be 1/3 into the scallop. The roasting here was mostly on the top and bottom only so the inside didn't have much of the roast flavour.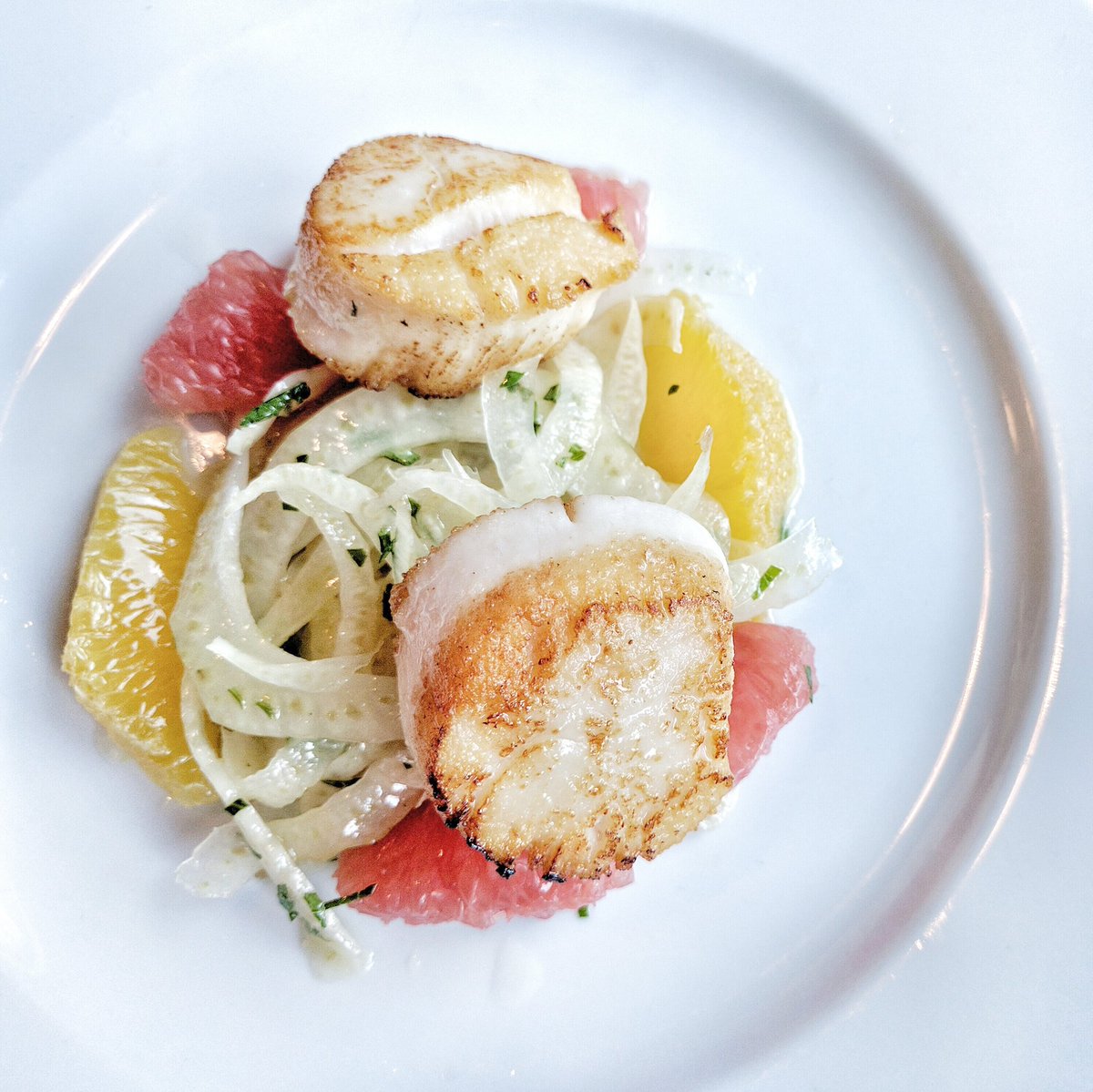 Funghi Pizza
FUNGHI PIZZA ($16) – Roasted mushrooms, thyme, fontina and truffle oil
Everything on top of the pizza was really good and the truffle oil taste was quite strong. I kind of wish the dough was different – I felt it tasted like bread more than pizza dough.
Along with the pizza, they brought out their homemade hot sauces: (from left to right) hot pepper flakes, jalapeño + mint, and pepperoncini oil. I love the pepperoncini oil the most. And all the herbs they use to make the hot sauces are fresh from Tony Loschiavo's small farm.
Beef Tenderloin
BEED TENDERLOIN MEDALLION (Special) – Oven-roasted with Torchon de Foie Gras + Red Wine Jus
The steak came out medium as opposed to medium rare which I ordered. However, it was still very good – tender and juicy all throughout so I was still happy with it. I think seared foie gras would've been better for this. One thing I recommend is to have the foie gras melt into the steak – it brings out a whole new flavour when eating the steak.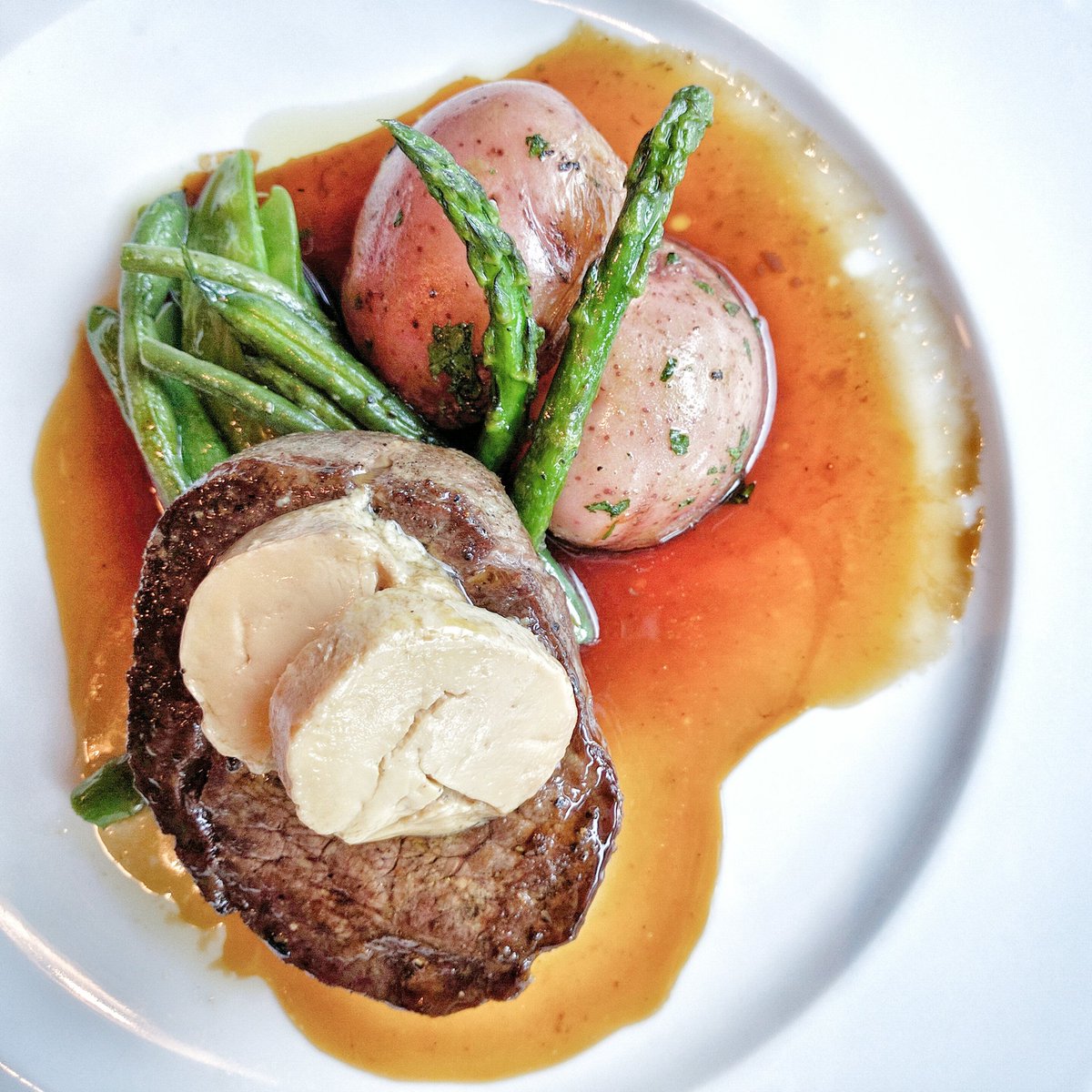 Sea Bream
SEA BREAM ($33) – Grilled Whole Fish with Stuffed Thyme and Lemon
Though the skin looks a tad overgrilled, it was actually perfectly grilled – with crispy and flavourful skin. The meat itself was perfect and was enhanced by the grilling flavour. I read from another review that the server does de-boning table side, but unfortunately this wasn't the case for ours.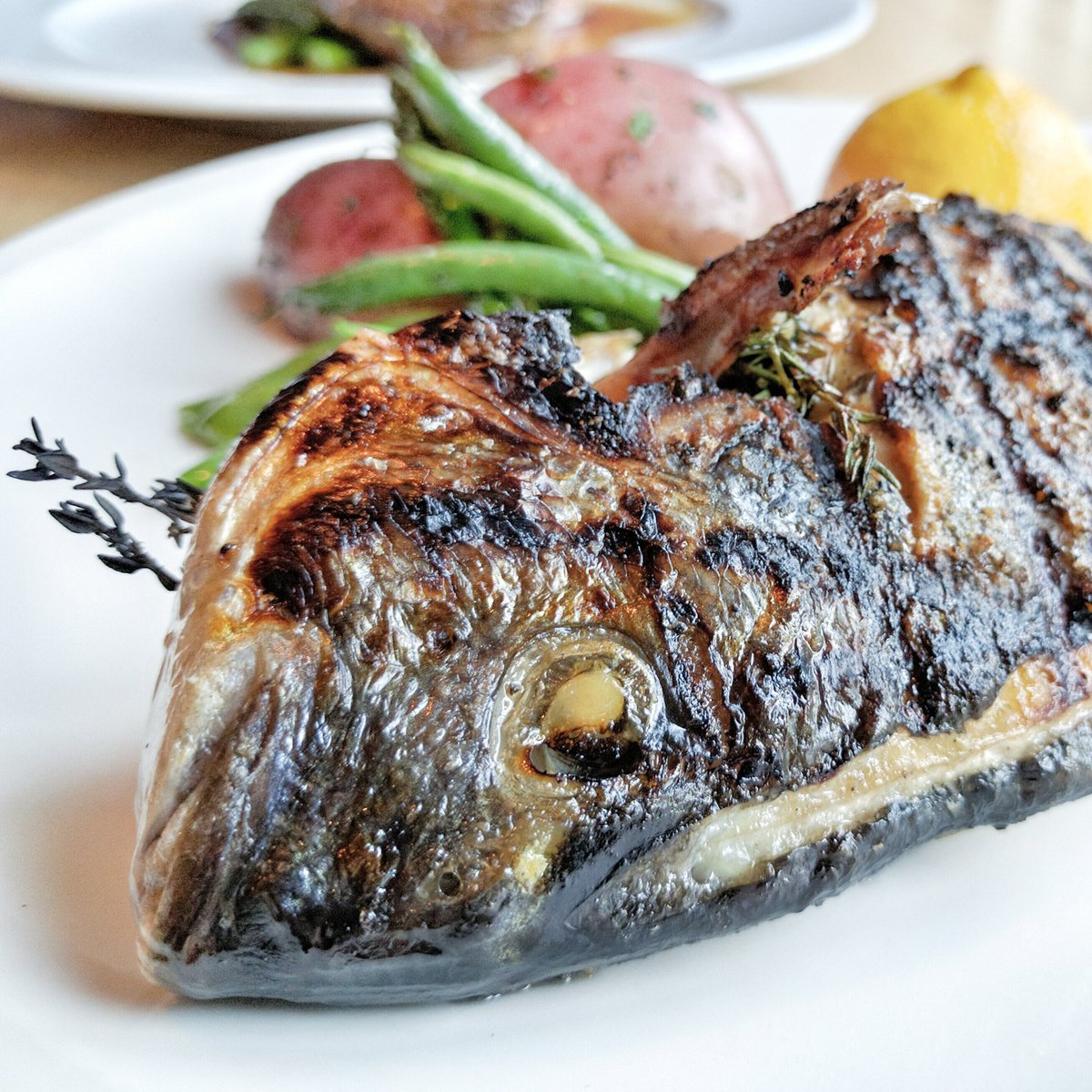 Cioccolato and Colonial
CIOCCOLATO ($11) – Dark chocolate terrina with white chocolate mousse and nutella, hazelnut brittle
COLONIAL ($8) – Brandy at Khalua
One thing I was surprised is there was no tiramisu in the dessert menu. It's usually my go-to dessert for Italian.
I was glad the cake was moist and not too sweet. They gave generous portions of melted nutella as well. One thing I really loved about this dessert was the hazelnut brittle. I can have just that and be happy already.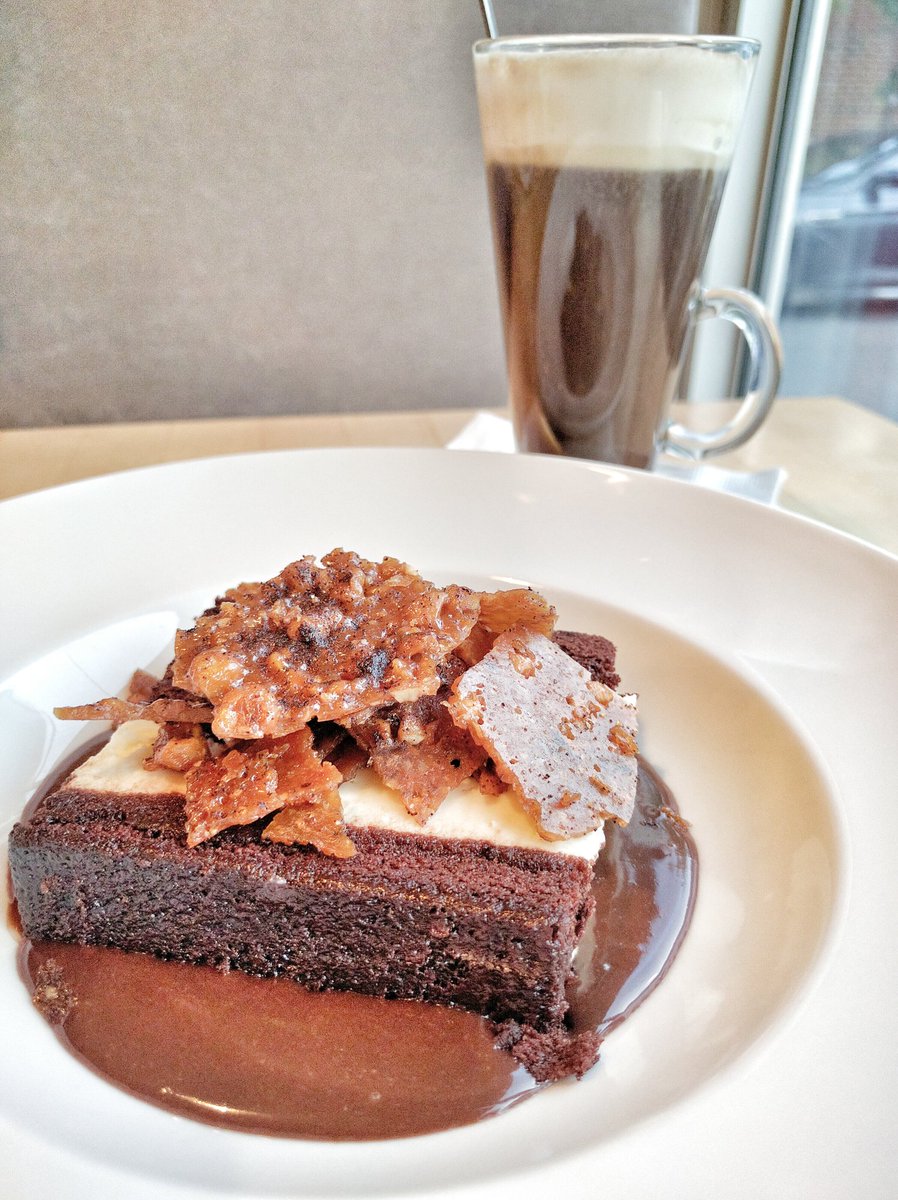 Parmigiano Reggiano
PARMIGIANO REGGIANO ($10) – Honey, rosemary roasted almonds, focaccia crips
To fully appreciate this, I suggest trying each ingredient separately. Try a bit of parmigiano on its own, the honey, then the almond… Then have them all in the focaccia crisp to enjoy. The new flavour profile when mixing all 3 is very delicious.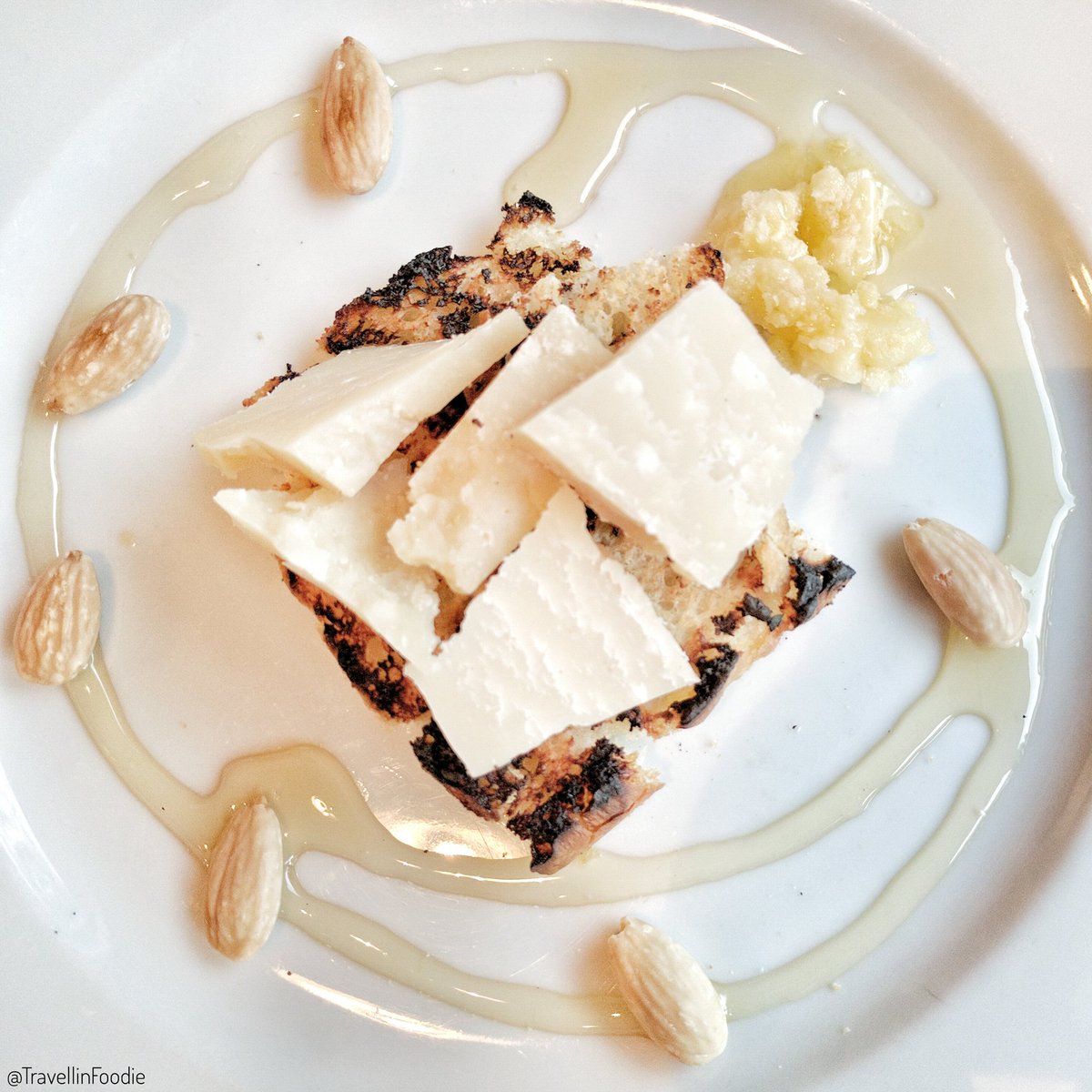 Service
One thing to note on my experience at Paese was the service. When the mains arrived, my glass of water, the bottle of still water, and our cocktails glasses were all empty. However, none of the servers who checked back asked if we wanted more water, get refills on drinks or get another drink. I had to be the one to ask for the drink menu. When the drink menu came, no server came to check back nor inquire about the drinks – not even the server I asked the drink menu from. Thirty minutes later, when a server comes for dessert order, I had to ask for water as she clears the drink menu away without asking if I wanted to order drinks.
The servers coming to our table was changing, although there was one recurring server throughout, so it was hard to pin-point who this issue should be addressed to. For instance, I asked the drink menu from the server who served the mains, who wasn't the same person who took our starting orders, delivered our drinks, nor took our orders for desserts.
Overall
Overall, my dinner at Paese Ristorante was very delightful food-wise, which is what matters most to me, though the service did bring down the experience a notch. There are things I'd like to try when I come back here again. I didn't get a chance to try any of the pasta so would like to try either the Mushroom and Spinach Garganelli (because I'm a sucker for truffle oil) or the Grilled Shrimp Linguini. Also wanted to try the Grilled Lamb Striploin, which was my initial choice, but the Beef Tenderloin Medallion won me because of the foie gras and the fact that it was a daily special.
---
RESTAURANT:
Paese Ristorante
3827 Bathurst St, Toronto, ON M3H 3N1
Disclaimer: Although the food was complimentary, the opinions expressed here represent my own and not those of the company's.
Updated: