Raymond Cua is a full-time food & travel writer, blogger/influencer, photographer, content creator, and the founder & publisher of Travelling Foodie and Journey Traveler with experience travelling in over 25+ countries and more than half of the United States and Canadian provinces.
As one of the best food and travel bloggers in Toronto, Raymond and his works have appeared in Travel + Leisure, Reader's Digest, Global News, CTV News, and Philippine Daily Inquirer, and other print and online media outlets.
As a Filipino-Chinese-Canadian, Raymond offers a fresh perspective and unique viewpoints when it comes to food & travel and sees the best of the destination and its culture and cuisine.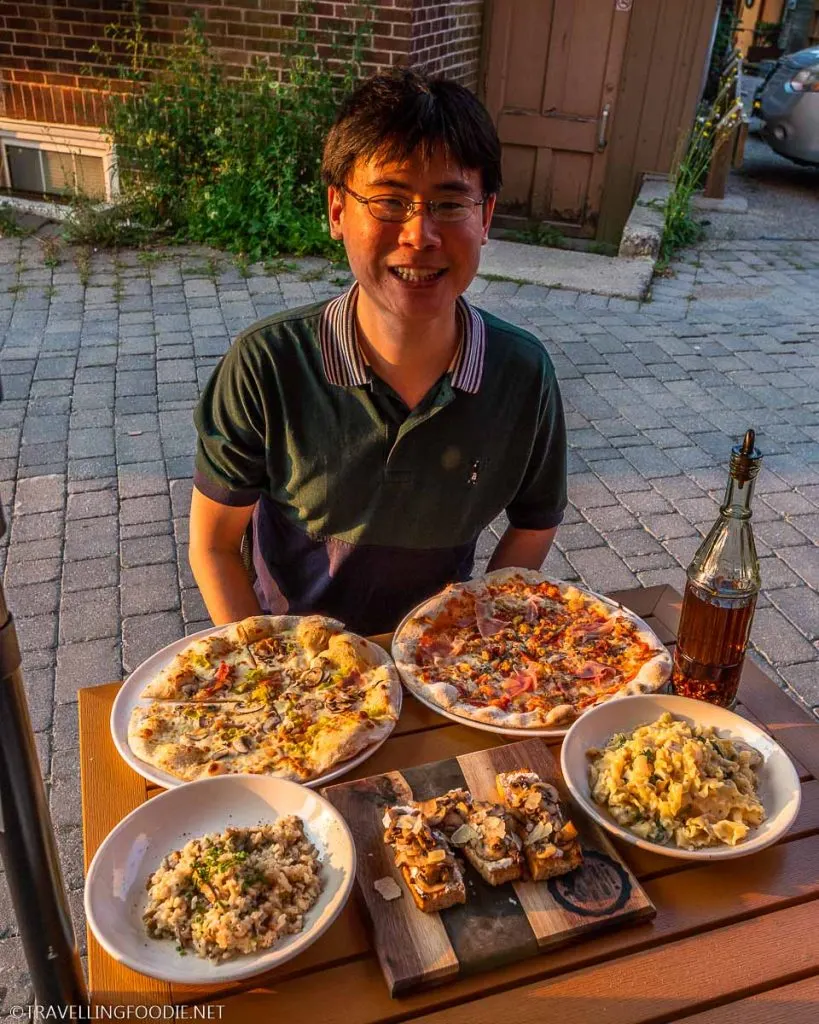 ---
Raymond Cua – Travelling Foodie Story
Raymond Cua was raised as a Travelling Foodie. Originally from the Philippines, every summer, his family would always travel for vacation.
With an Asian culture revolving around food and parents who operates a fast food business, food has been integral even in travels where we always explored food as part of it.
The Travelling Foodie lifestyle has always been part of Raymond because of this upbringing.
He learned at a young age how culinary is an integral part of travel, and you can learn so much about a destination's culture and history just based on food and drinks.
Even then, Raymond has always loved taking photos of his food and travels for remembrance even as a kid. It's a way to remember places he visited, things he did and ate ate and what his thoughts are at that time – sort of like a visual diary.
This is why his works are full of visuals: you will see A LOT of pictures/videos in his works.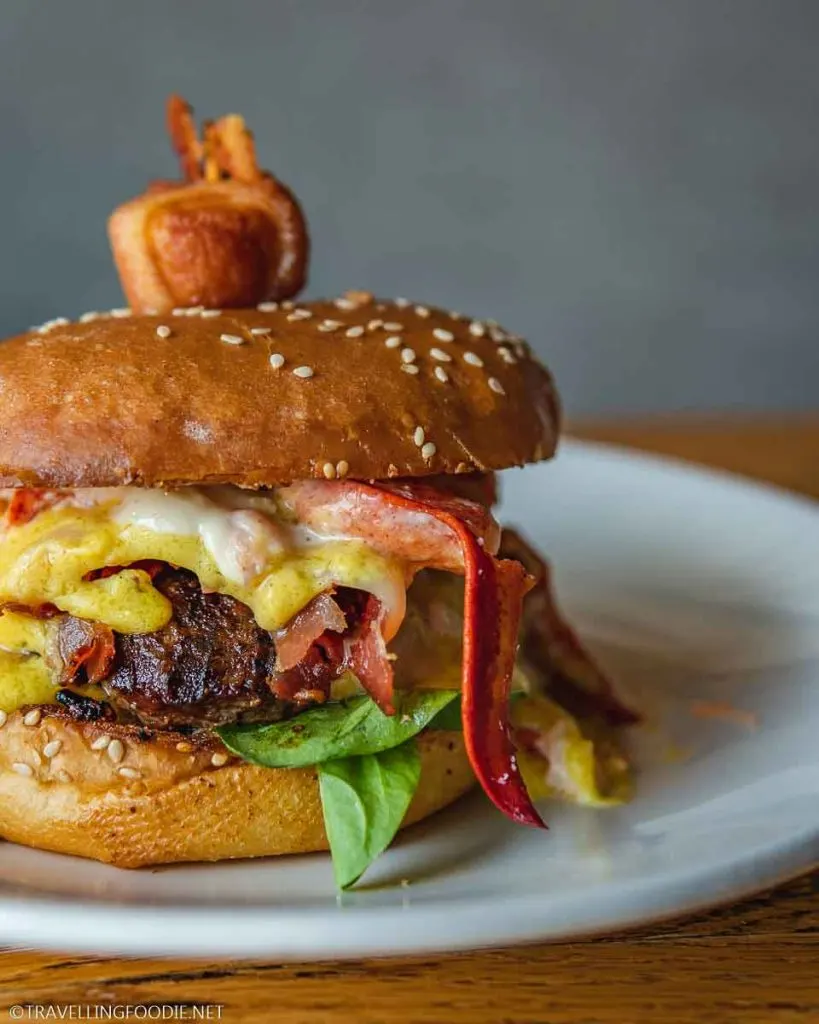 Moving to Canada in 2006 for University opened up more opportunities for Raymond to travel and see the world.
He was travelling about three times a year for vacation and eating out multiple times a week
Initially, he was sharing his experiences on his personal Facebook account but then realized: he's seeing all these beautiful places, why not share them for everyone who might enjoy, learn or be inspired from his experiences.
During a 2-week National Park road and food trip in the USA in 2014, this passion led to the start of Travelling Foodie, which started as an Instagram account @travellingfoodie.
He was sharing both food and travel photos on this account until eventually creating @journeytraveler to have dedicated niche accounts.
The trip was a very memorable one with his brother and sister, and it was the longest road trip he's done at that time (totaling 14 days).
It was also the first nature-heavy trip he did where he was in awe of how each National Park was so breathtakingly unique as well as how the culinary offerings changed as they crossed states.
The trip made him want to capture and share the beauty of what they were experiencing with people and hopefully inspire someone to travel.
The world has so much to offer!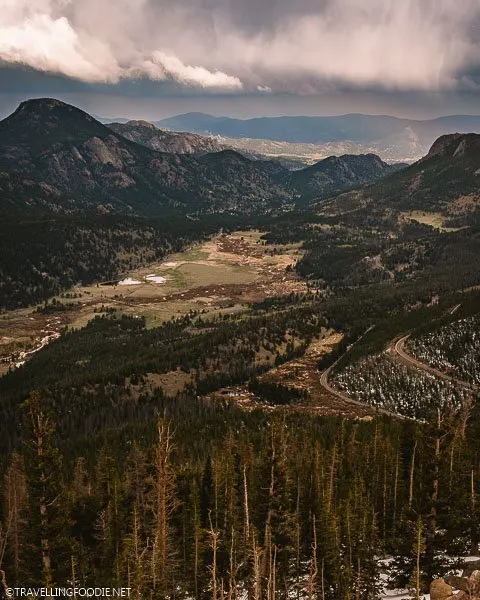 It's interesting to note that, though Raymond Cua only started Travelling Foodie in 2014, he has been a hardcore travelling foodie long before then.
Back in 2008, when Raymond was just a 2nd-year university student, he went to Chicago and dined at Alinea, which at that time was No. 21 in the World's 50 Best Restaurants.
This was a life-changing meal for him as it opened his mind to a whole new level of culinary experience which got him seeking similar experiences every time he travels.
In January 2012, after working full-time for just a year, Raymond did a Europe trip where he dined at Oud Sluis in the Netherlands (3 Michelin Star, and No. 17 in the World's 50 Best Restaurants that time) and at El Celler de can Roca in Spain (3 Michelin Star, and No. 2 in the World's 50 Best Restaurants that time).
Here's a photo of Raymond Cua with Chef Joan Roca at El Celler de can Roca back in 2012.
On February 2017, Raymond Cua left his corporate job to pursue his passion and dream of being a Travelling Foodie full-time!
It's funny where your passion leads you.
Travelling Foodie started a passion project to document the places Raymond has visited.
Now, Travelling Foodie is one of the best food and travel blogs in Toronto and Canada.
Never in a million years did Raymond expect this… #ChaseYourPassion!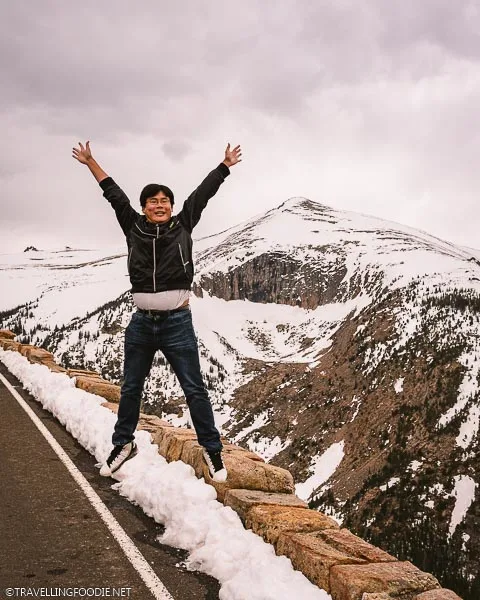 Raymond had no background in social media nor marketing.
He studied Computer Science and was a software development manager before taking the leap of faith to do this fulltime.
Now, Raymond Cua is one of the top food & travel bloggers and influencers in Toronto and Canada.
He has visited over 25 countries, half of the United States and half of the Canadian provinces including India, Jamaica, US Virgin Islands, Japan, New Zealand and Korea.
He has also partnered with brands like Nestle, Amazon, Microsoft, Breville and St-Remy.
His high quality content has been picked up by big media outlets like Travel and Leisure, Unilad, BBC Travel, Huffington Post, Philippine Daily Inquirer and more.
He also has a record of producing viral content that reaches over millions of people and views, the highest being over 100 million views!
His goal is to explore the entire world while highlighting culinary experiences as a way to enjoy them! This journey has also allowed him to meet some of the best chefs in the world!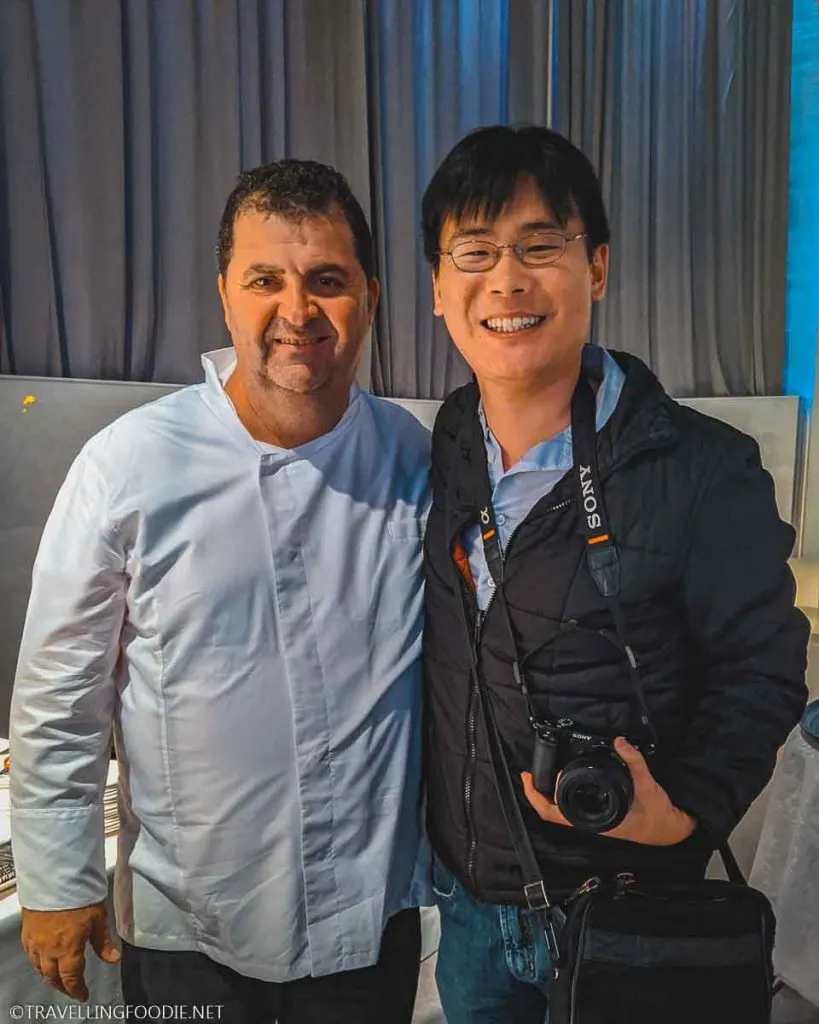 ---
Notable Restaurants Visited
As a top Canadian food & travel influencer, Raymond has visited some of the best restaurants in the world!
Here are some of the notable restaurants he has visited:
Alo (Toronto)
Alinea (Chicago)
El Celler de can Roca (Spain)
Oud Sluis (Netherlands)
Robuchon a Galera [now called Robuchon au Dôme] (Macau)
Jean-Gorges (New York City)
n/naka (Los Angeles)
Antonio's and Aubergine (Philippines)
The Song of India (Singapore)
Raymond's (Newfoundland)
L'atelier de Joel Robuchon (Las Vegas)
L'atelier de Joel Robuchon (Montreal)
---
Raymond Cua – Interviews/Features
As one of the best food and travel bloggers & influencers in Toronto, Raymond Cua has been featured and interviewed by various outlets to share his journey, social media and marketing expertise, and provide inspiration & advice for future entrepreneurs and bloggers:
---
Work With Us
Raymond Cua is passionate about all things travel and food, and would love to partner with brands in a number of ways and build long-term relationships.