The Italian government hosted a special evening of Olive Oil Tasting in collaboration with Flavor Your Life and Redoro Frantoi.
Held at BUCA Osteria & Enoteca, this event was a new campaign by Flavor Your Life, supported by the European Union and Italy, to educate and raise awareness about authentic European extra virgin olive oil to North America.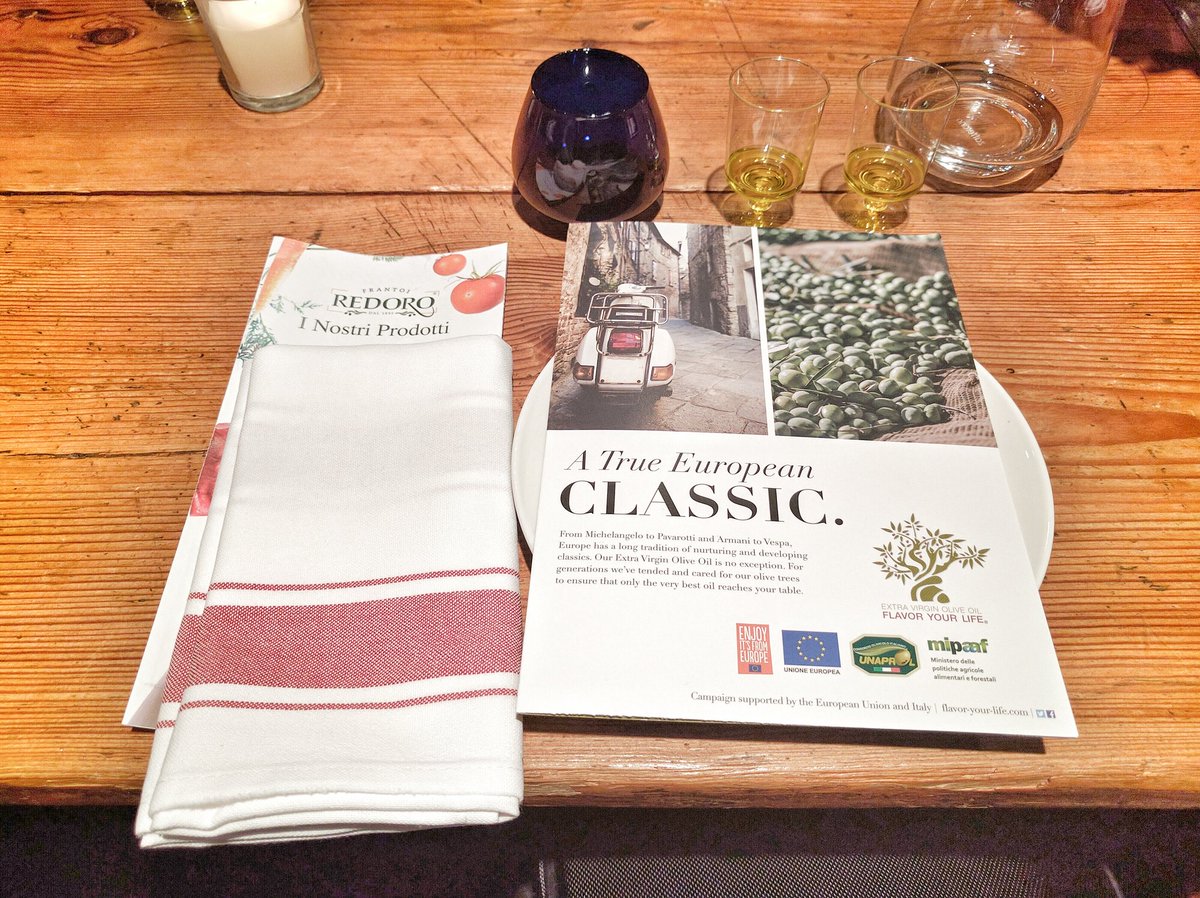 Redoro Frantoi dealer, Roberto Accurso, conducted the extra virgin Olive Oil Tasting paired with specially made hors d'oeuvres and cocktails from Buca.
He is very knowledgeable in Olive Oil, and I actually learned a lot from this tasting. Never knew how intricate Olive Oil can be.
Also Read: Maille Flavour Studio
Facts about Olive Oil
It is made by pressing without heat or chemicals, known as first cold pressed. So it's actually a freshly pressed juice of olives.
Acidity must be below 0.8%. This means it is virtually free of acidity.
Higher levels of acidity in Olive Oil indicate improper production and rancidity.
Trained by the International Oil Council, expert tasters test for taste defects and presence of positive attributes of fruitiness, bitterness and spiciness. It won't pass the extra virgin test if it doesn't have the signature fruity taste and balance.
Extra Virgin Olive Oil has a high smoking point of 400F. Therefore, it is suitable for cooking and can enhance any dish as a finisher by drizzling it on top.
Extra Virgin Olive Oil contains vitamin E, polyphenols and other natural antioxidants that, when consumed, combat waste produced by metabolism (free radicals). This has been attributed to longevity and good health.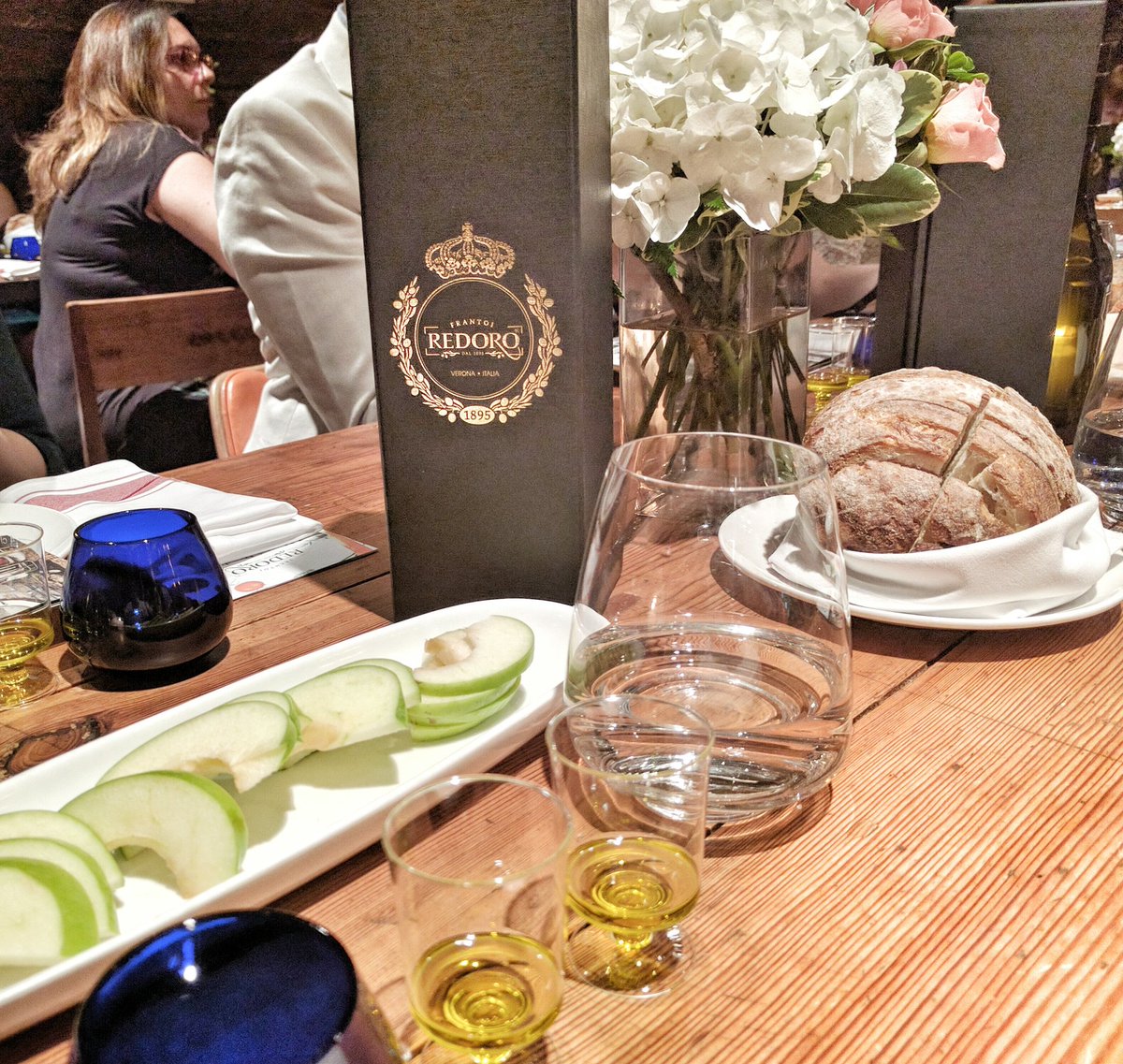 Redoro Frantoi Olive Oil Tasting
For the tasting, we got to sample 3 different Olive Oils (left to right in photo below):
EVOO GARDA DOP (Organic) – ideal with steamed vegetables and light healthy meals
EVOO Integral – ideal with prime meat cuts, roasts and red meat
EVOO – ideal with salads and fresh vegetables
Roberto asked us to actually try a sip of just the pure olive oil to differentiate the taste. It's actually also quite healthy to drink it as-is he says.
After which, we got some sliced baguette and apples to dip the olive oil with. I would say my most favorite EVOO was the DOP because it had the most strong and distinct flavour among the three.
I actually found the regular EVOO without taste after trying the DOP.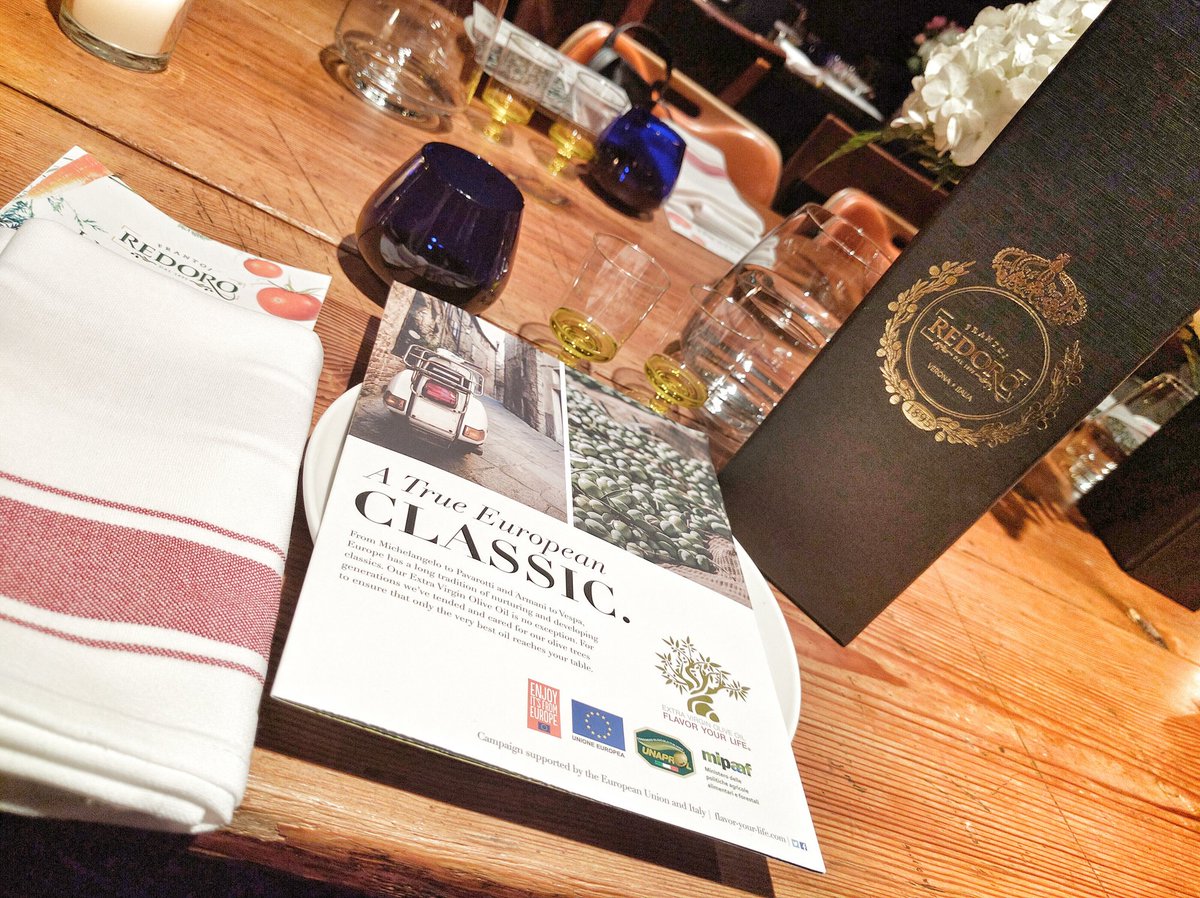 Olive Oil-based Italian Food from Buca
After the tasting, we had some delicious appetizers from Buca:
Burrata Pizza – burrata cheese, tomato, basil, olive oil
Stuzzchini – gorgonzola and apple moutarda ricotta di buffalo and melanzane
Olive Ascalanes – fried olives stuffed with sausage
Asparagus and cheese
Orata – raw sea bream from cyprus, cedro lemon, sea asparagus, reosemary, olive oil
Nodini – bread knots with olive oil, rosemary, garlic, sea salt
Olive Oil gelato
We also got to enjoy some drinks with these appetizers. I got the prosecco since I wanted some alcohol to pair with the food. I actually wished I also tried the Italian Sodas that other people raved about.
Also Read: Top Wineries on Niagara-on-the-Lake
My favorite items were the Burrata Pizza because I always love this! Perfect crust and love the cheese!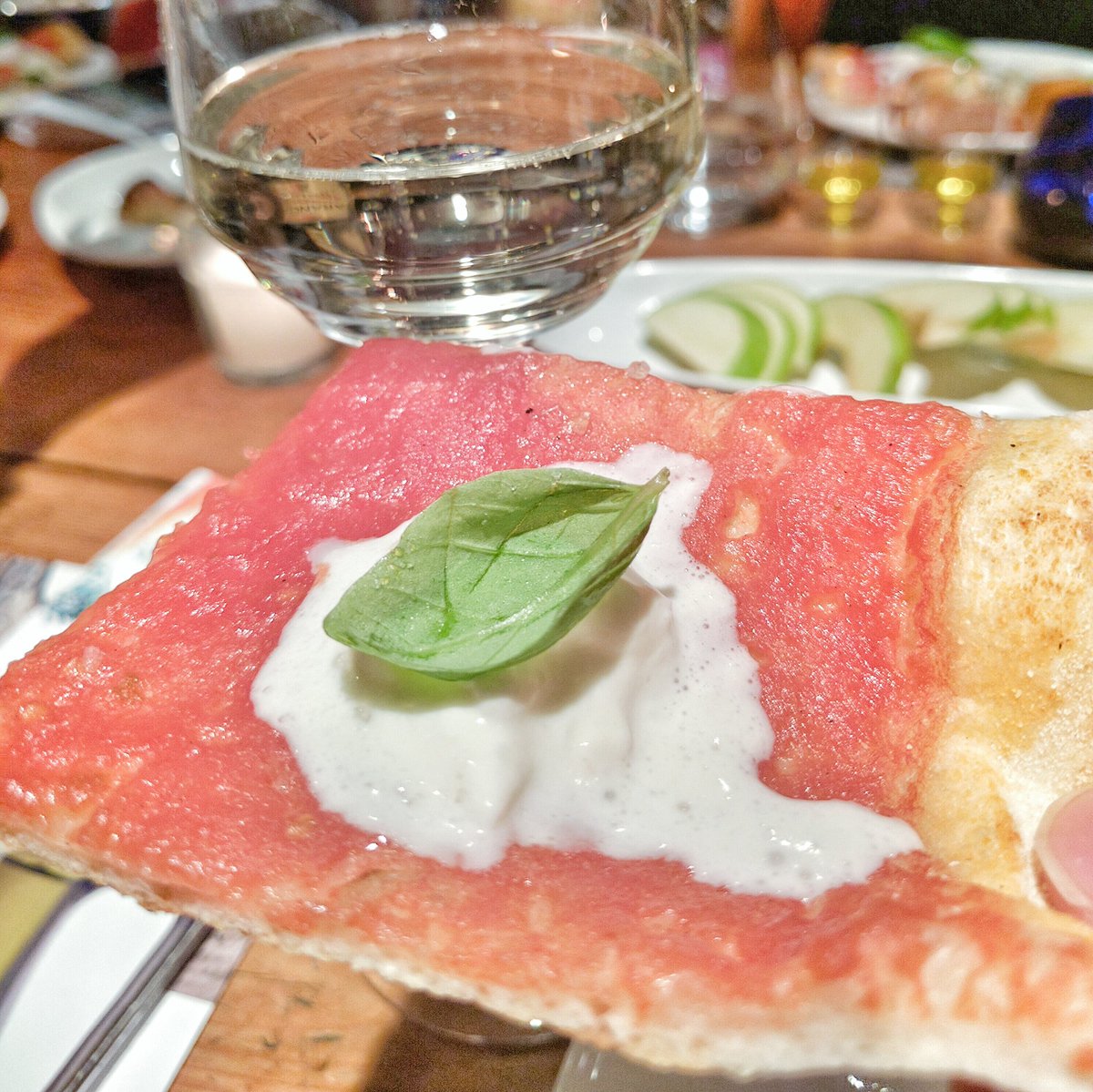 I'm a big fan of raw fish so the Orata was definitely welcoming and went very well with the olive oil. It actually enhanced the taste of the fish.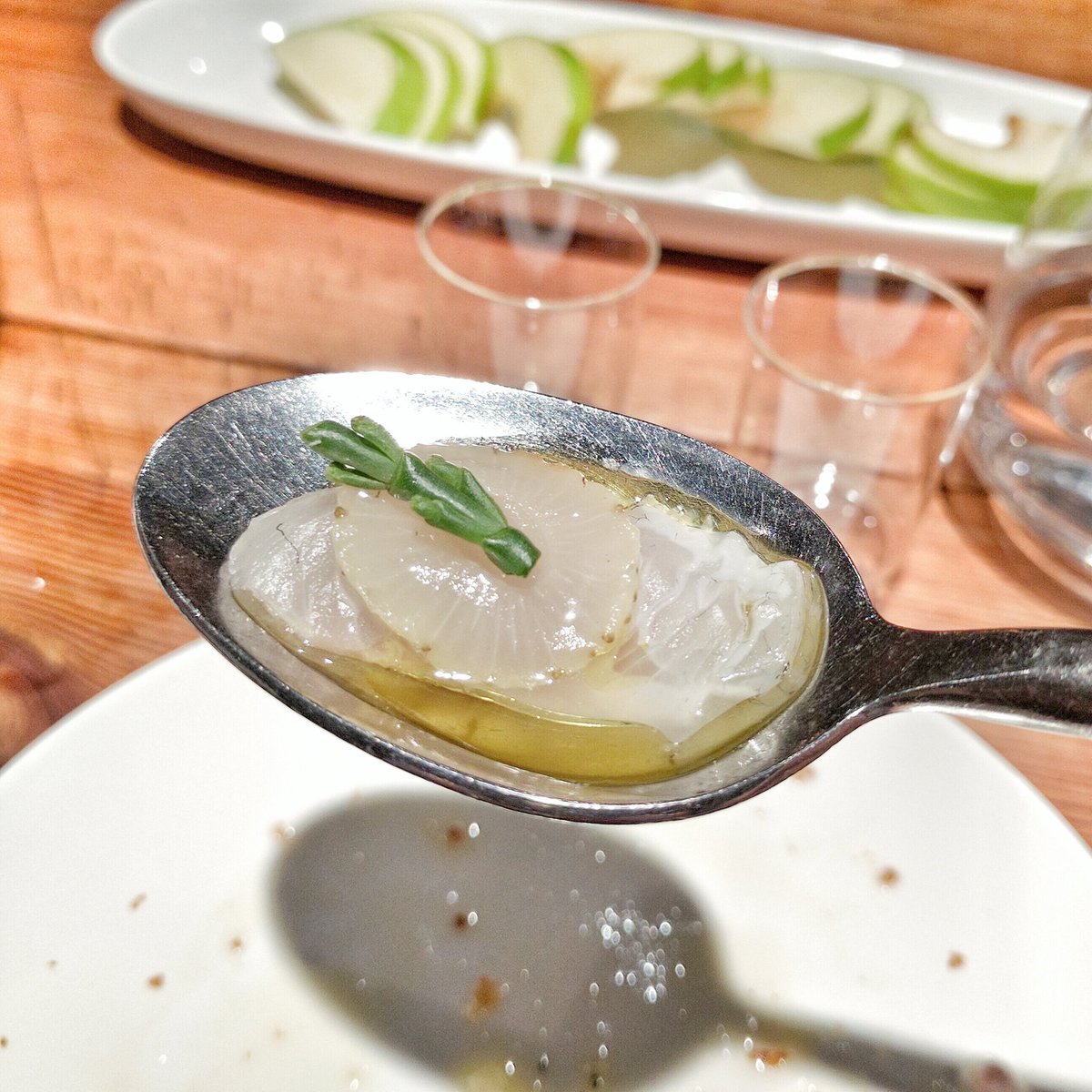 The Olive Oil gelato was an interesting dessert! First time having Olive Oil gelato. It was delicious and refreshing!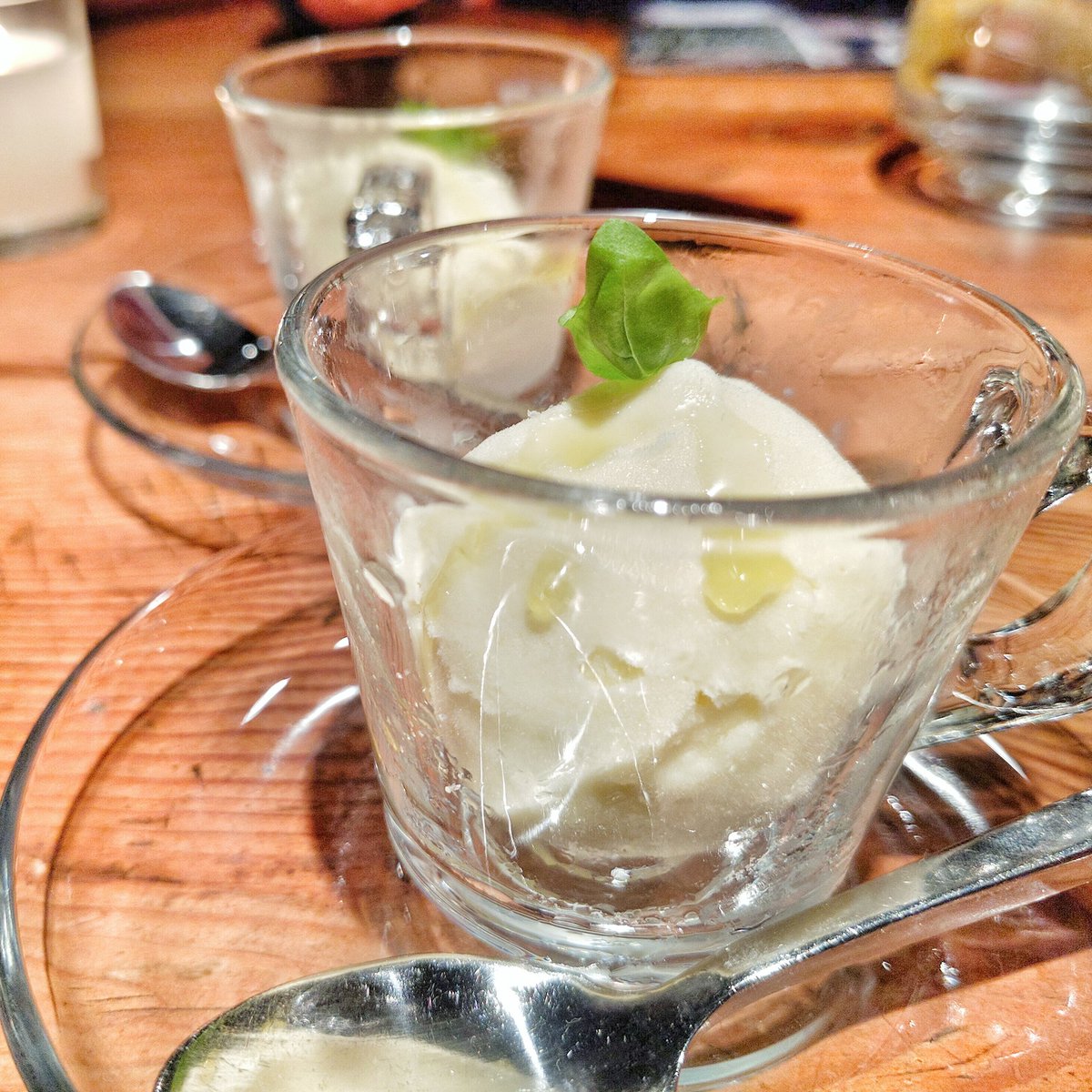 I never realized how special Olive Oil can be, and the unique ways you can use it to enhance the food!
---
BUCA Osteria & Enoteca
Website / Address: 604 King Street W, Toronto, ON M5V 1M6 Canada
Redoro Frantoi Olive Oil: Website
Flavor Your Life: Website
---
Disclaimer: Although the event and food was complimentary, the opinions expressed here represent my own and not those of the company's.