For those who cook meats at home, you've probably had or heard of Schneiders, a household brand that's been enjoyed by Canadians since 1980. We're showing seven different dishes you can make with Schneiders Meats.
Schneiders meats are products you'll always see in groceries, street food vendors, and even restaurants. You probably had a fridge full of their products growing up.
Good news to meat lovers and Schneiders fans! Maple Leaf Foods has revamped its iconic Schneiders brand by focusing on its heritage, going back to "old world methods" like traditional hardwood smoking and original recipe formulations from 128 years ago.
The mission is to provide meats that are crafted without compromise.
According to D'Arcy Finley, vice president of integrated marketing, "Our team has worked extraordinarily hard to make Schneiders meats better than ever – juicier, smokier, spicier – whatever the original recipe warrants."
With this new change, Schneiders' renovated products can be found in grocery stores throughout Canada.
My Schneiders memories take me back to when I came to Canada in 2006 to study in the University of Waterloo. Food options inside the university were not that many, and most of which were overpriced fast food.
Where I usually went for food was the sausage vendor serving freshly grilled Schneiders sausages by his truck outside the university. Since then, Schneiders has always been one of the brands I use at home so I can't wait to buy the renovated products!
Also Read: Prosciutto & Cheese Cupcakes: Cheesecakes in a Blanket Recipe
---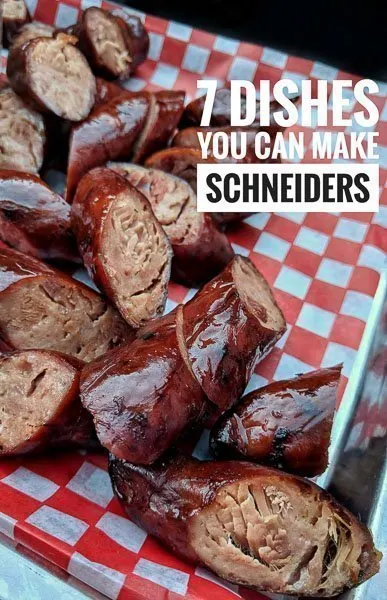 To celebrate its rebranding, Schneiders held a #CraftMeatery event hosted at Big Crow for an evening of great food and drinks! The food was prepared by Chef Anthony Rose, and beers were from Beau's All Natural.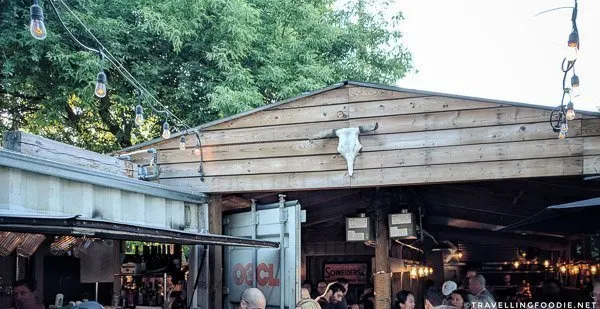 The evening was set up in an "explore and learn" format with 3 stations to check out. There was the Charcuterie Station with cheeses and various Schneiders meats including Summer and Polish sausages, Hungarian salami and European Pepperettes.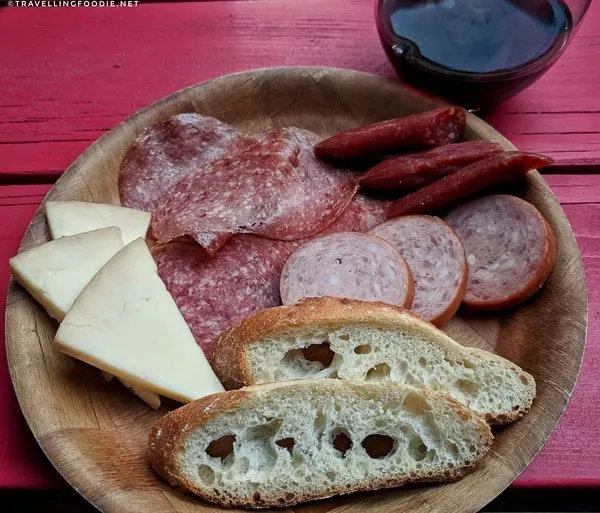 As part of that station, we could even get a personalized engraved charcuterie board! This was such a cool idea to do, and very much aligned with using Schneiders meats and products.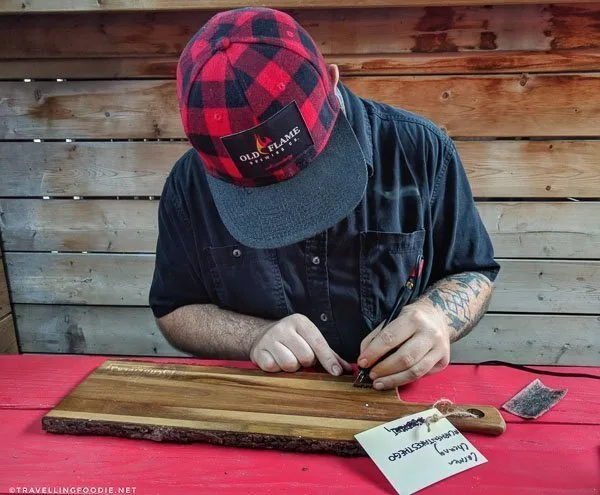 There was the Beer Pairing Station by the bar shed serving wines or Beau's beers, which you can pair with the food. I really loved the Buenos Dias Gruit Ale as it is light and refreshing with a lime taste to it, making it a great summer beer!
Also Read: Hoppy Holidays, Craft Beer Sampling Event in Toronto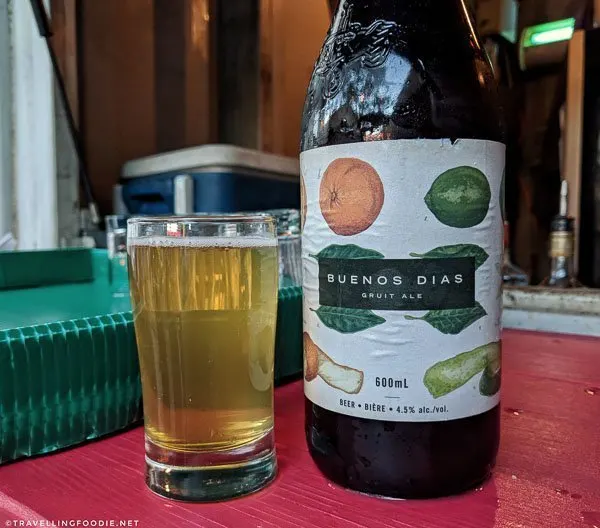 Last was the Grilling/Smoking Station where all the food came from. The menu consisted of 7 dishes using different Schneiders meats, which gave us a great idea on what dishes we can make with them.
I was surprised with how unique and gourmet some of the dishes were – definitely a great way to showcase the products' versatility in different Schneiders recipes.
My most favourite dishwas the Grilled Bologna with Roasted Chili and Fried Garlic, which was such a gourmet take on a bologna sandwich. I really enjoyed the added flavour from the fried garlic, and the spicy kick from the roasted chili.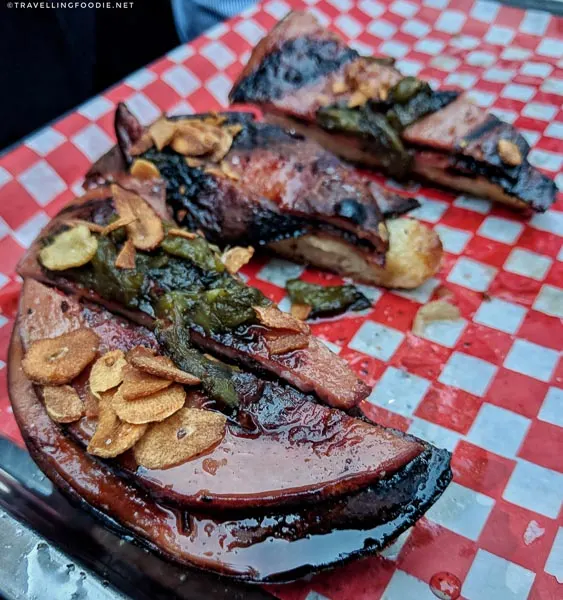 The other favourite was the Carved Ham with Cheese Grits and Heirloom Tomato Relish. This was the most unique dish on the menu, and definitely something I can see being served in restaurants.
Other less common dishes were the Peameal Bacon and Zucchini Kebab with Buttermilk Dressing, Spicy Italian Sausage Taquitos with Charred Tomatillo Salsa and the Bacon Banh Mi Garlic Bread.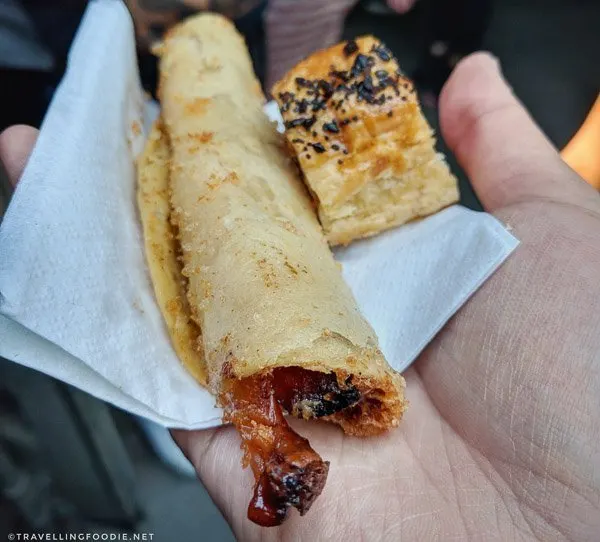 The rest were more common recipes, but with a twist. The Pigs in a Blanket were flavoured and sprinkled with Everything Bagel Spices and came with a Honey Mustard dipping sauce.
The Roasted Kielbasa were glazed with apricot and maple, which added a hint of sweetness without overpowering the kielbasa.
To wrap up the wonderful night, we got a bag with the customized charcuterie board (obviously engraved mine with Travelling Foodie), a bottle opener, a can of Beau's Lug-Tread, and a Schneiders napkin with the artwork adapted from an original Schneiders 1934 recipe booklet.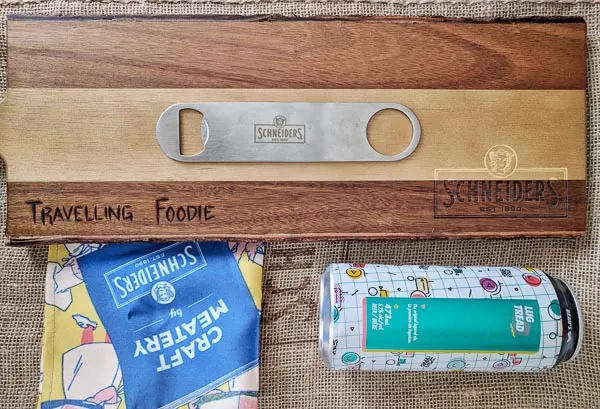 ---
Huge thanks to Maple Leaf Foods/Schneiders for sponsoring this post. As usual, reviews and opinions are entirely my own.
You can learn more about Schneiders thru their website, or find them in Facebook, Twitter and Instagram.