Located at The Cosmopolitan, STK Las Vegas is a contemporary steakhouse from The One Group and Executive Chef Stephen Hopcraft, a Bravo TV "Top Chef" contestant.
Did you know? STK Las Vegas was in Open Table's 100 Best Steakhouses in America 2016.
---
STK Las Vegas Interior
The setting is dark and ultra-modern with modern structures and uniquely constructed booths. Probably the most lit section is the bustling bar scene.
The vibe is a party vibe as the in-house DJ tries to bring the steakhouse to its feet! In fact, it was in Thrillist's Best Party Restaurants in Vegas
Also Read: Kame Omakase, Best Omakase in Las Vegas
---
Must-Try Food at STK Las Vegas
Starters
For starters, my favourite was the Hawaiian Big Eye Tuna Tartare. The tuna was so fresh and fatty that it seems like eating bluefin tuna (maybe even chutoro level).
The avocado adds a nice touch to the mix, and the soy honey emulsion enhances the overall flavour.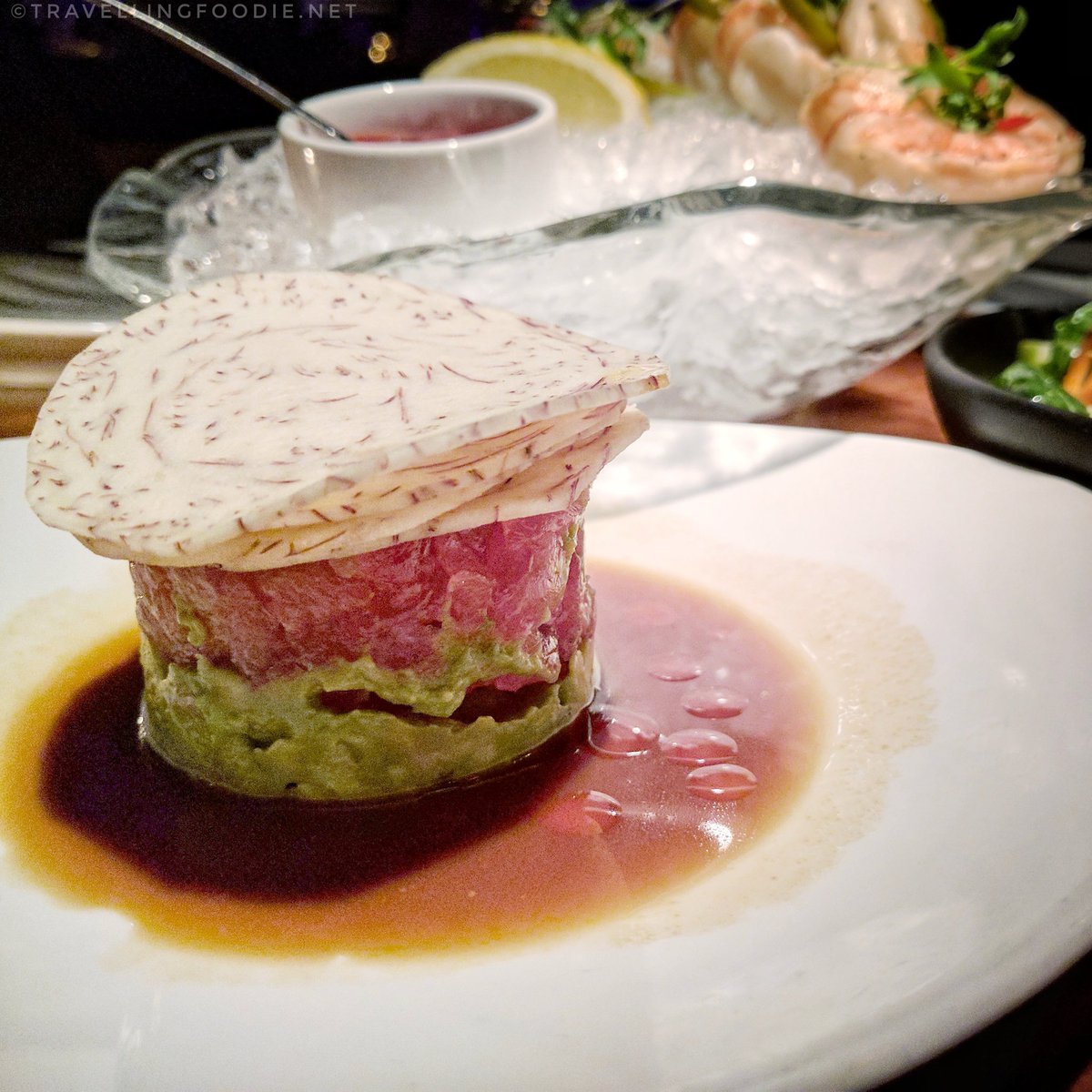 Mains
For mains, it's no surprise that my favourites were the Loin Strip and Glazed Beef Short Rib.
I was so surprised about the Loin Strip because it was so tender and juicy, and the juice had marbled taste to it that I felt like I was having ribeye.
The Glazed Beef Short Rib was the best beef short rib I've had so far. It was literally melt-in-your-mouth tender. In fact, the short rib fell apart in tenderness as I tried slicing through – it was that good!
Also, if you were to add a side, I highly recommend their Mac & Cheese!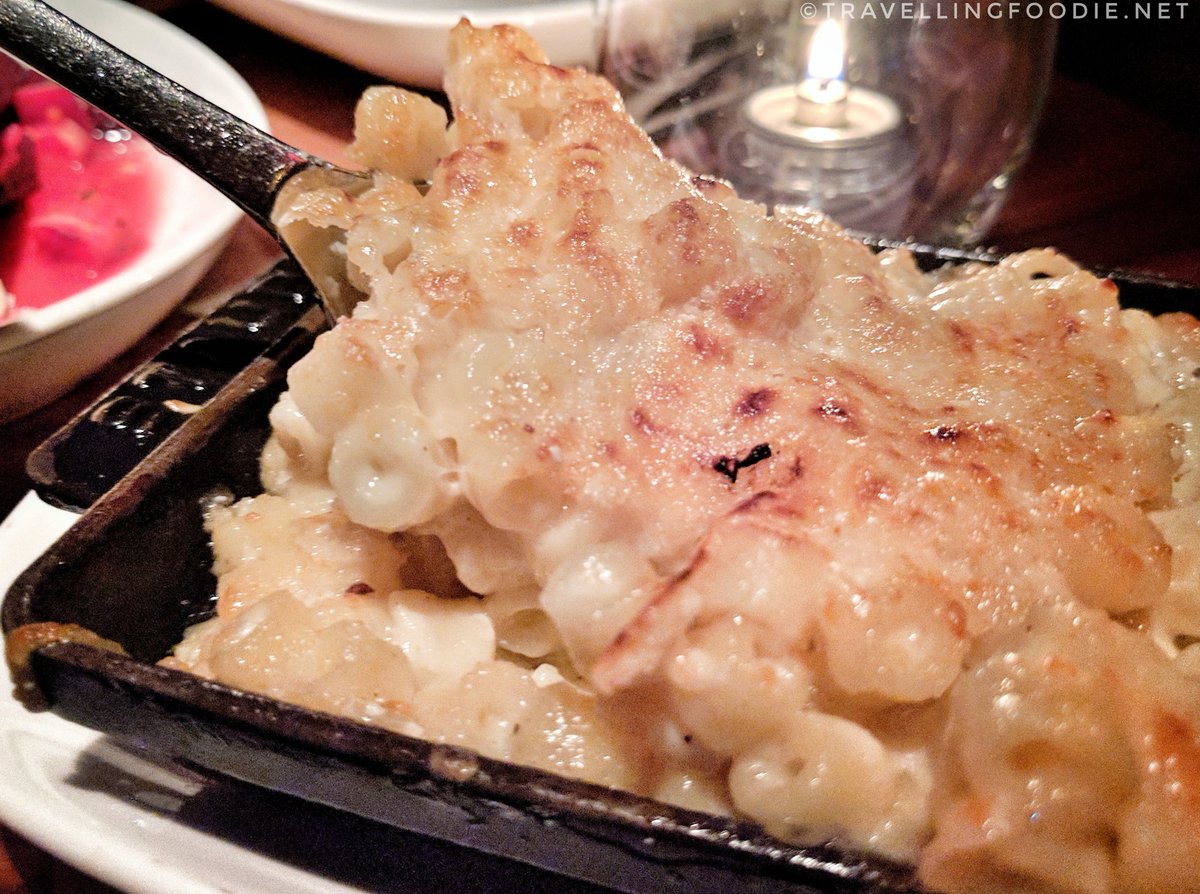 Desserts
For desserts, my favourite was the STK donuts. It's not written in the menu's description but these are actually sweet potato donuts, which was something I've never had before.
And it was amazing! It's much better than flour donuts: you have the gelatinous texture of the sweet potato, it's crunchy on the outside and soft and chewy on the inside and it's less filling.
And the other good part is, even after reheating it at home, it still tasted good – which is really hard to say for regular donuts.
---
Service at STK Las Vegas
One thing I'd like to highlight here as well is the service. Our server, Tara, was very attentive and made sure we were well served and happy.
Aside from this, bus people were also frequently roaming the area to make sure tables are cleared and waters are refilled. There was no point in our dining where we felt we had to ask them to do something, which is very rare in my dining experiences.
Also Read: Best Things To Do in Las Vegas
---
Menu Dishes at STK Las Vegas
Starters
BLUE-CHEESE BREAD – comes straight from the oven to your table, drizzled with blue cheese butter.
HAWAIIAN BIG EYE TUNA TARTARE – $20 – hass avocado – soy honey emulsion – taro chips
SHRIMP COCKTAIL – $21 – cocktail sauce – lemon
KALE SALAD – $14 – organic red quinoa – cranberries – apples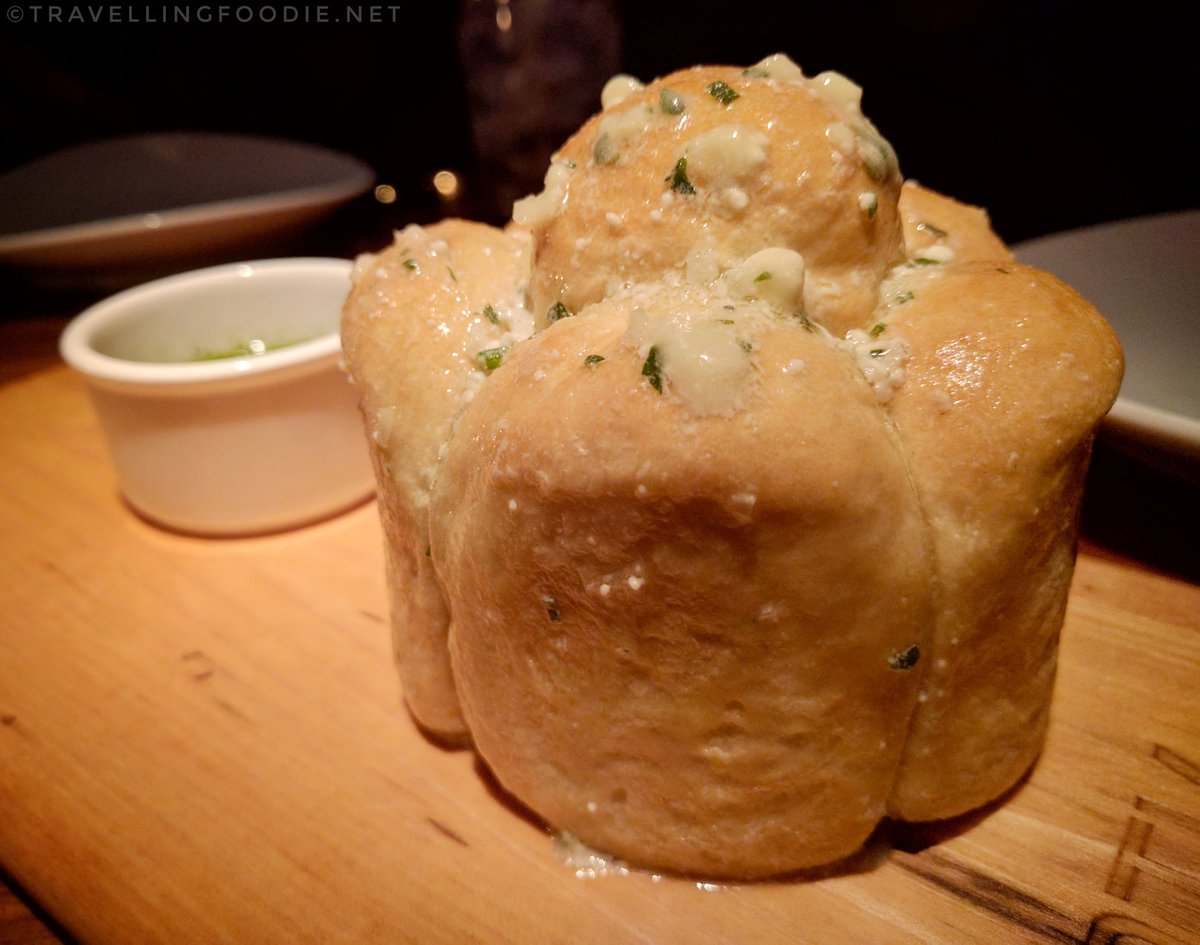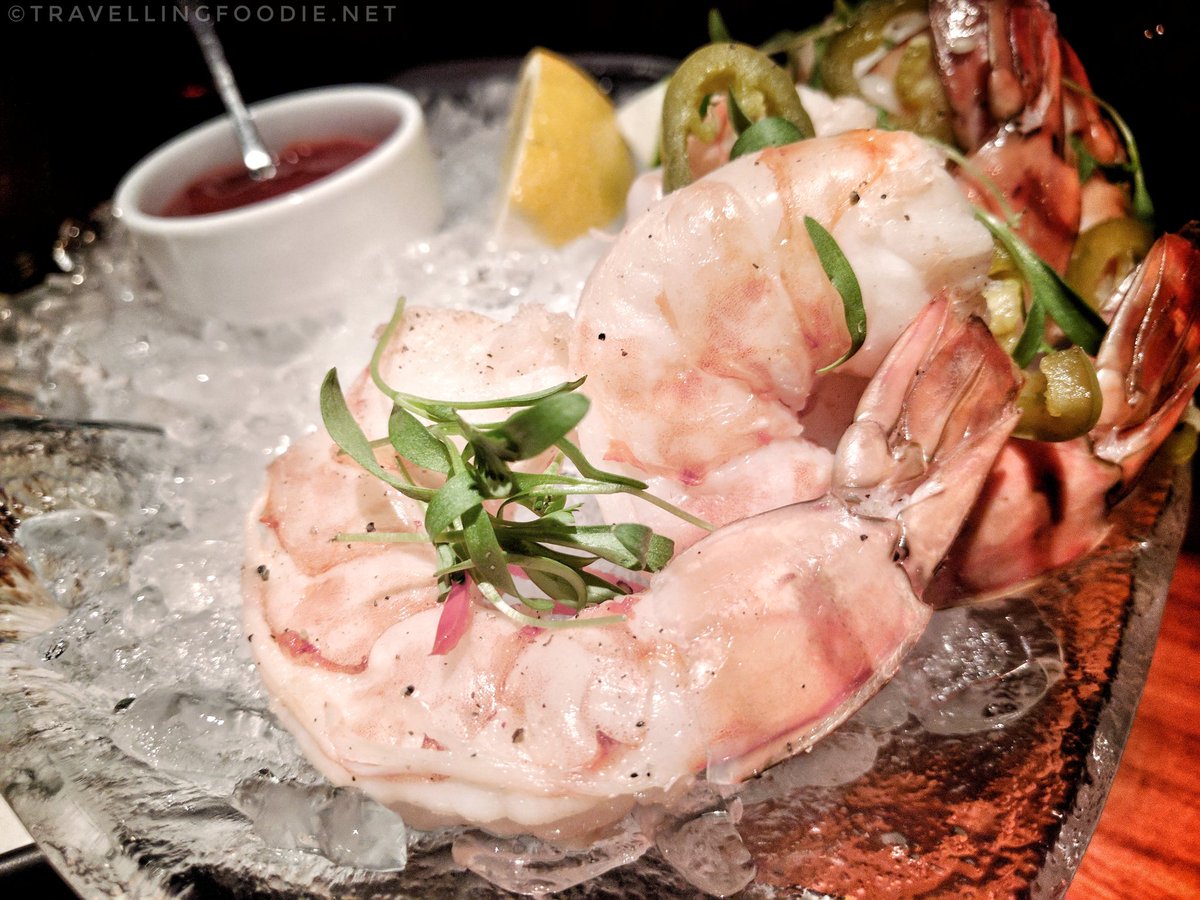 Mains
LOIN STRIP – $39 – 10oz
SEA BASS (Market Fish) – MP – stuffed with crab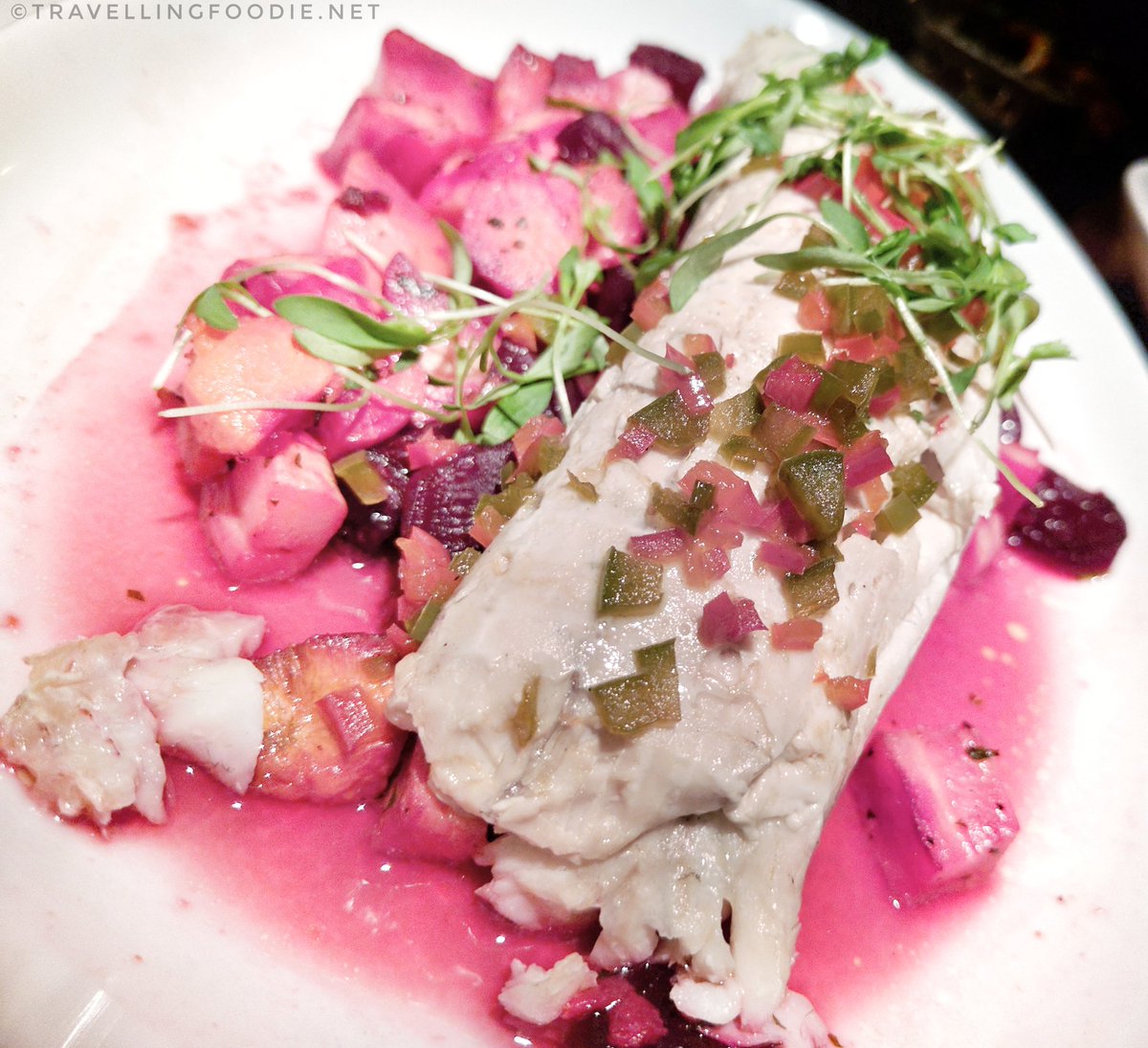 FREE RANGE ORGANIC CHICKEN – $29 – artichokes – olives – pomegranate reduction
GLAZED BEEF SHORT RIB – $40 – pickled cabbage – baby carrots – dijon cream
Desserts
Sticky Toffee Pudding – $15 – toffee sauce – caramel tuile – sweet cream ice cream
STK donuts – $15 – maple glaze – candied pecans
Baileys Espresso Martini – baileys, espresso, coffee liquor
---
More in STK Las Vegas
---
STK Las Vegas
Website / Location: Level 3, Eastside of The Cosmopolitan
The Cosmopolitan of Las Vegas
Website / Address: 3708 Las Vegas Boulevard South – Las Vegas, NV 89109
---
Disclaimer: Although the food was complimentary, the opinions expressed here represent my own and not those of the companies.