Located on Water Street, Tavola's food is playful and original, drawing on the finest traditional techniques, but embracing local products and purveyors, reinventing small plates and larger meals dishes for a modern Newfoundland.
It is owned by famous musician, Bob Hallett, of the Great Big Sea. Did you know? Tavola generally means "the kitchen table" in Italian.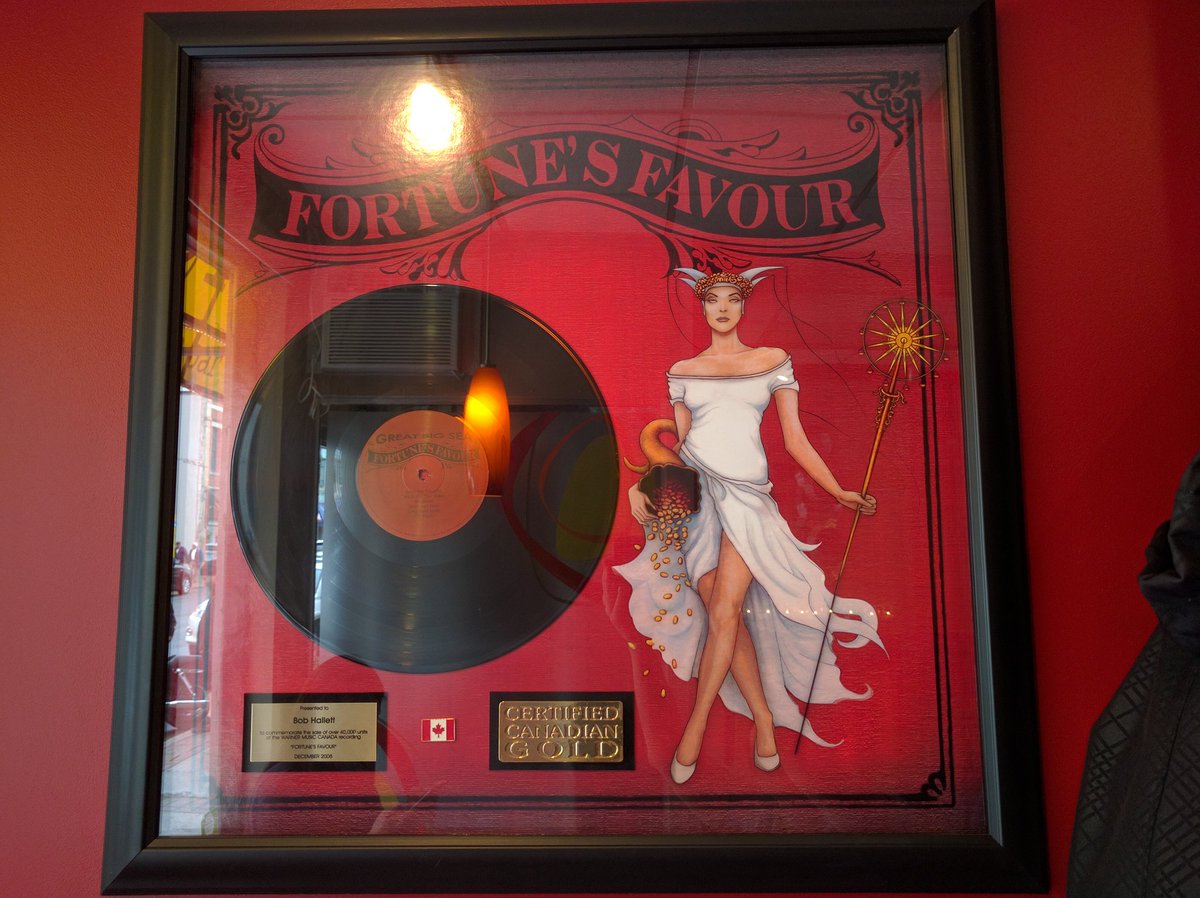 Overall, I was super impressed with the dishes at Tavola. Everything we tried was consistently good, and some were amazing. Compliments to Chef Peter Ellsworth on the dishes!
The manager, Crystal, is so knowledgeable on the menu, super friendly and did a fantastic job of describing the dishes. I personally find that describing dishes enhances the enjoyment. And when Crystal describes them, she tells it with such passion and story-telling that it gets us excited to eat them.
DRINKS
Their "Great Big Cockatils" are inspired by Bob Hallett's favourite musical moments with Great Big Sea!
Red-Haired Mary ($10) – Jameson's Whiskey, ginger beer, fresh lime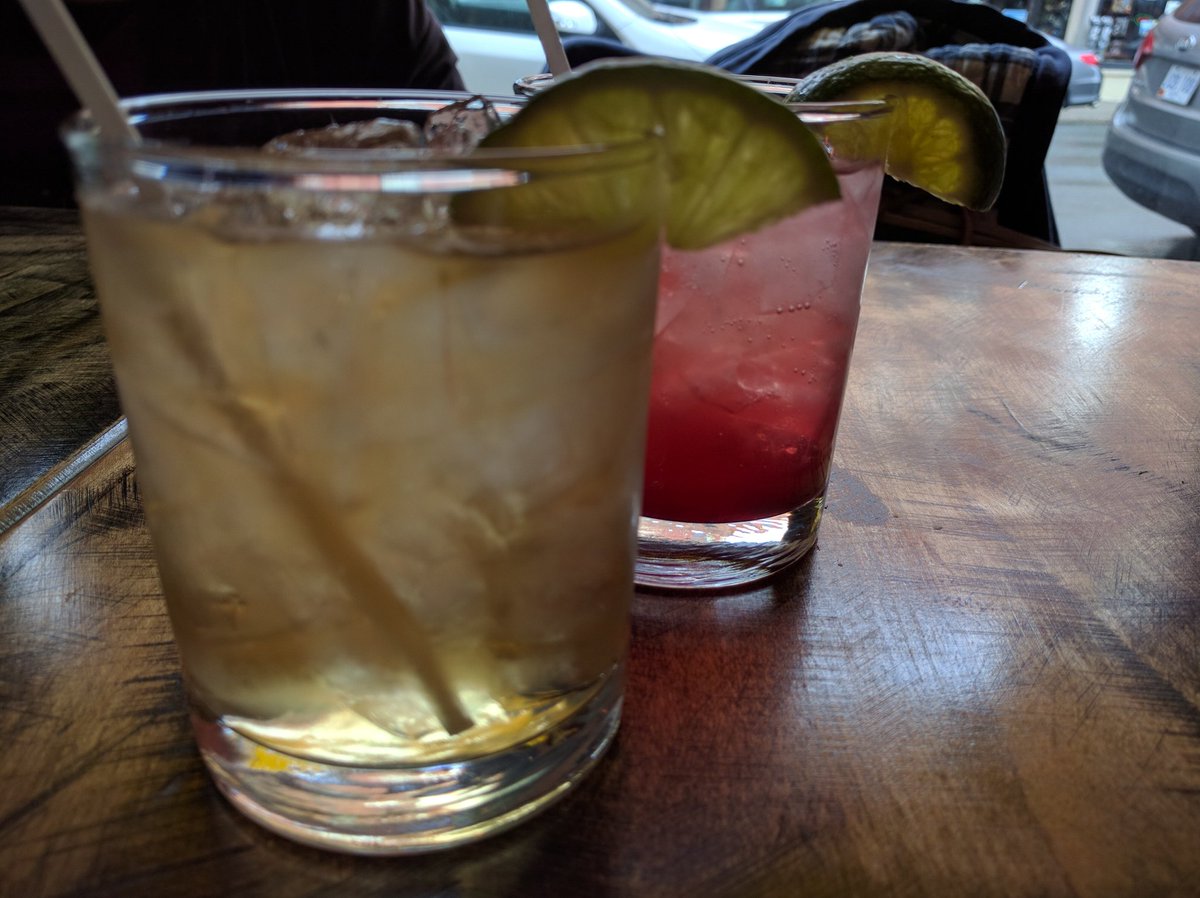 SNACK
Bar Snack Platter ($16) – truffled popcorn, spiced nuts, warm olives and pickled cucumber
I really loved the truffled popcorn. Very crunchy with a hint of truffle oil. The spiced nuts were freshly heated, but, for some reason, it ended up being not crunchy. Not a big fan of vegetables so the olives and pickled cucumber didn't do anything for me.
ROUND 1
Asparagus Benedict ($13) – Fresh asparagus 'two ways', with house-smoked bacon, hollandaise sauce, agro-dulce
Fried Brussel Sprouts ($10) – Finished with a spicy honey sauce
Gnocchi ($8) – Miniature potato dumplings, deep-fried with squash, bacon, parmesan
As I noted above, I'm not too much into vegetables. When Crystal first brought these three things out, I was actually shocked that we got two vegetable dishes that I asked if the remaining courses would have a lot of vegetable items. However, I was surprised that even I enjoyed them.
The Asparagus Benedict was very inventive. The entire menu pretty much is home-made and the house-smoked bacon is no exception. It sort of reminded me of Smoked Meat from Montreal.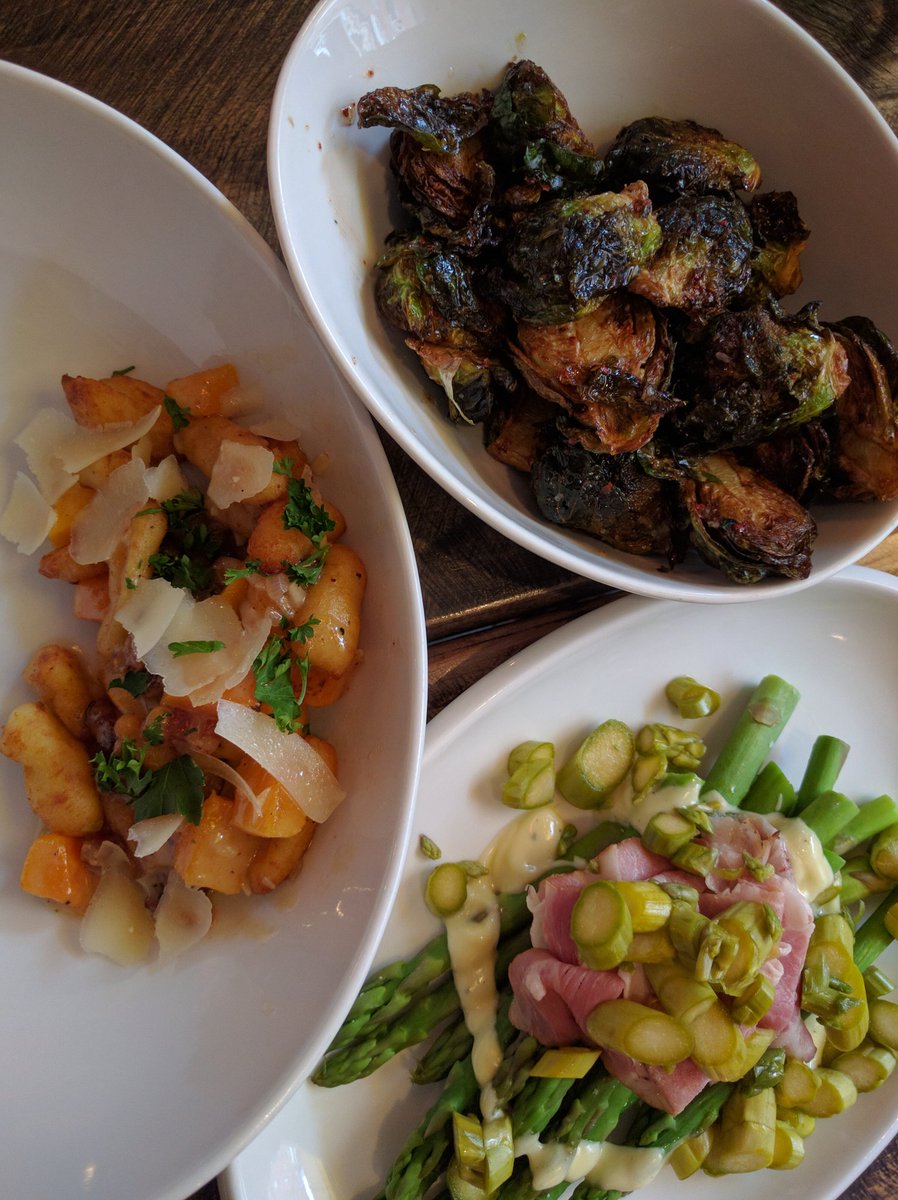 The Fried Brussel Sprouts are actually good — I guess everything ends up being good to me when Fried, even vegetables :)). I found these to be like bar snacks and would be great with some beer!
The Gnocchi was mind-blowing. It's the best gnocchi I've had to date. Although I wouldn't call it authentic Italian anymore since it was deep-fried. It was just crunchy on the outside and just explodes when you bite into it. Add the bacon and parmesan flavour, and it's just perfect!
ROUND 2
Smoked Salmon Platter ($17) – House-smoked salmon, whipped goat cheese, pickled red onion, crachers, crispy capers
Cod Tongues ($14) – Fried with lime salt, chili aioli
Shrimp Diavollo ($15) – Sauteed in sambal with ginger and honey
Summer Scallops ($17) – Orange, pecan, blueberry gastrique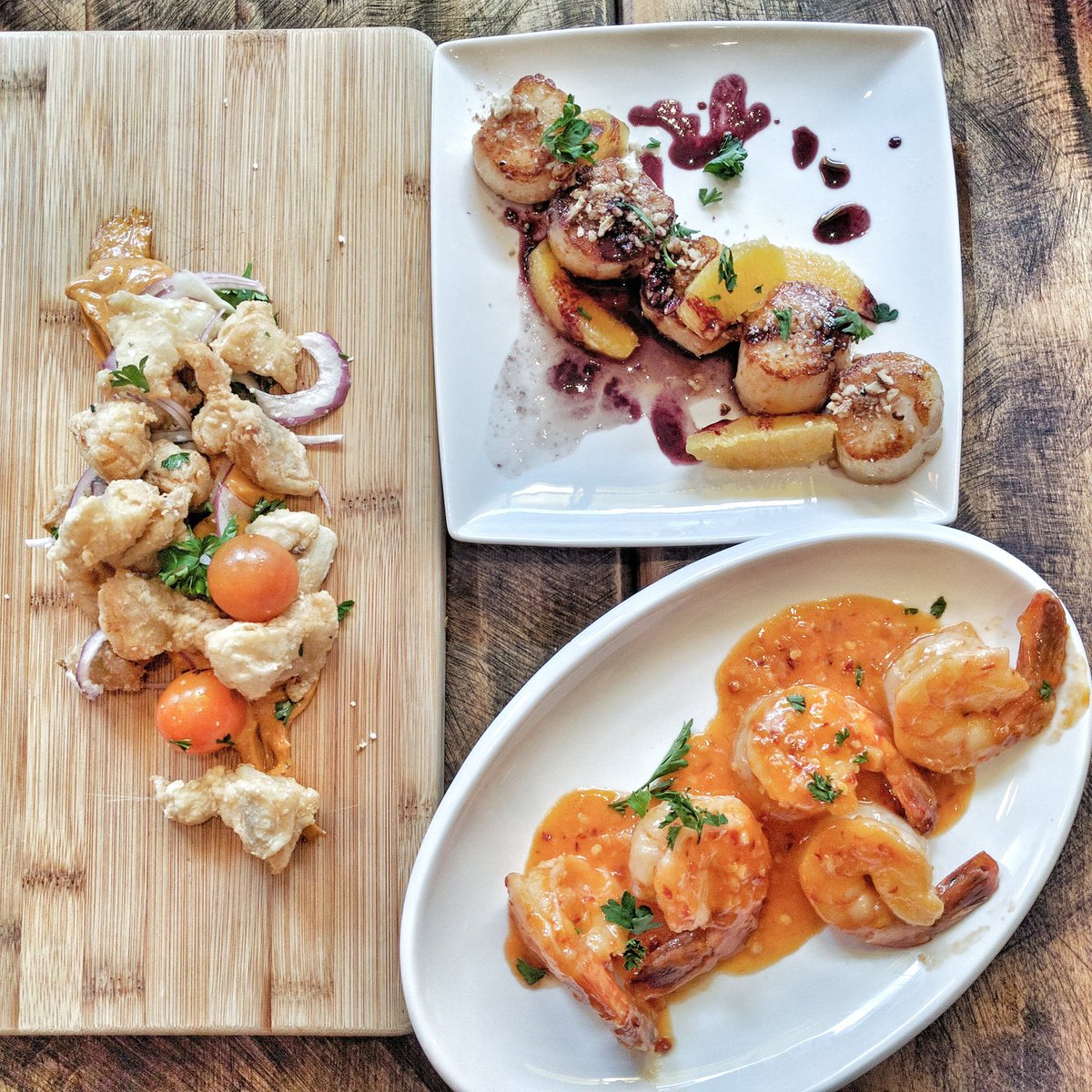 The seafood at Tavola is outstanding. All the items we had were just so good. The standout dish for me would be the Shrimp Diavollo. The sambal with ginger and honey was just so delicious with the shrimp. Probably one of the best shrimp dishes I've had (non-fried).
ROUND 3
Wings ($12) – Dry spiced, honey, slaw
Pork Belly ($18) – Sauteed pork with scallops, spinach, pickled onion, mustard, chicharon
Bucatini – Fresh Pasta of the Day – with Kale, In-house made pork sausage, cherry tomato, peas, white wine/butter emulsion, topped with parmesan
A nice break from all the seafood I've been having in Newfoundland! The pork belly was melt-in-your-mouth tender with a crunchy skin! The mustard was good to cut thru the fattiness of the belly. Surprised to see the scallops there but it's good to offset the fattiness of the belly.
The wings really surprised me. At first, when it was brought out, I wasn't sure what was special about this for them to serve it. It's super crispy on the outside and moist, tender and juicy inside. I loved the dry spice and honey so you get a unique flavour profile altogether which I have never had in any wings place before. To describe how crispy the wings are, the leftovers were still crispy when heating up on the microwave!
First time having Bucatini and it reminded me a little of Udon noodles. But instead of the chewiness of udon, these were perfectly al dente.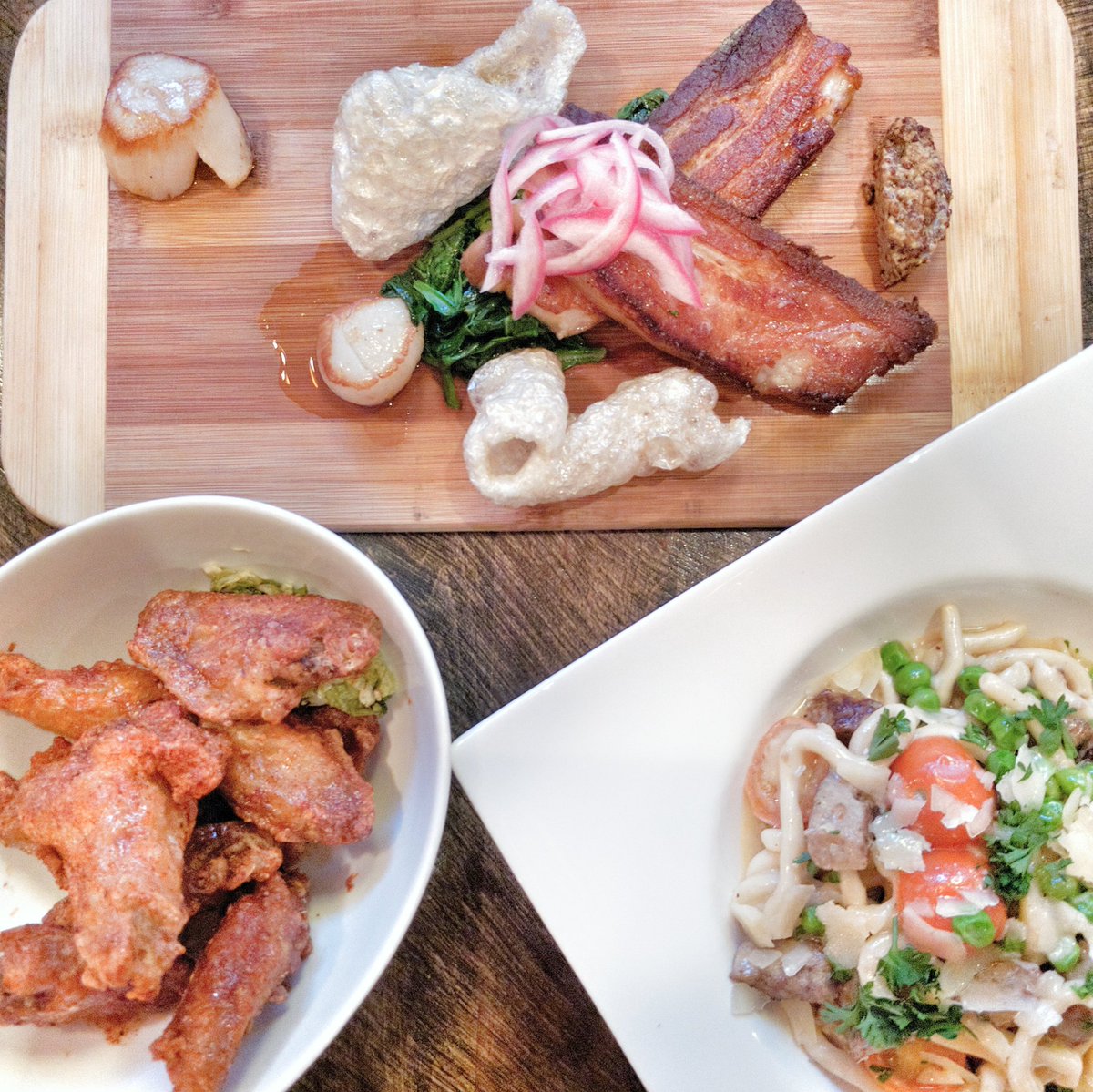 DESSERT
Chocolate Barks and Truffle were very good. I actually found it better than the Newfoundland Chocolate Company.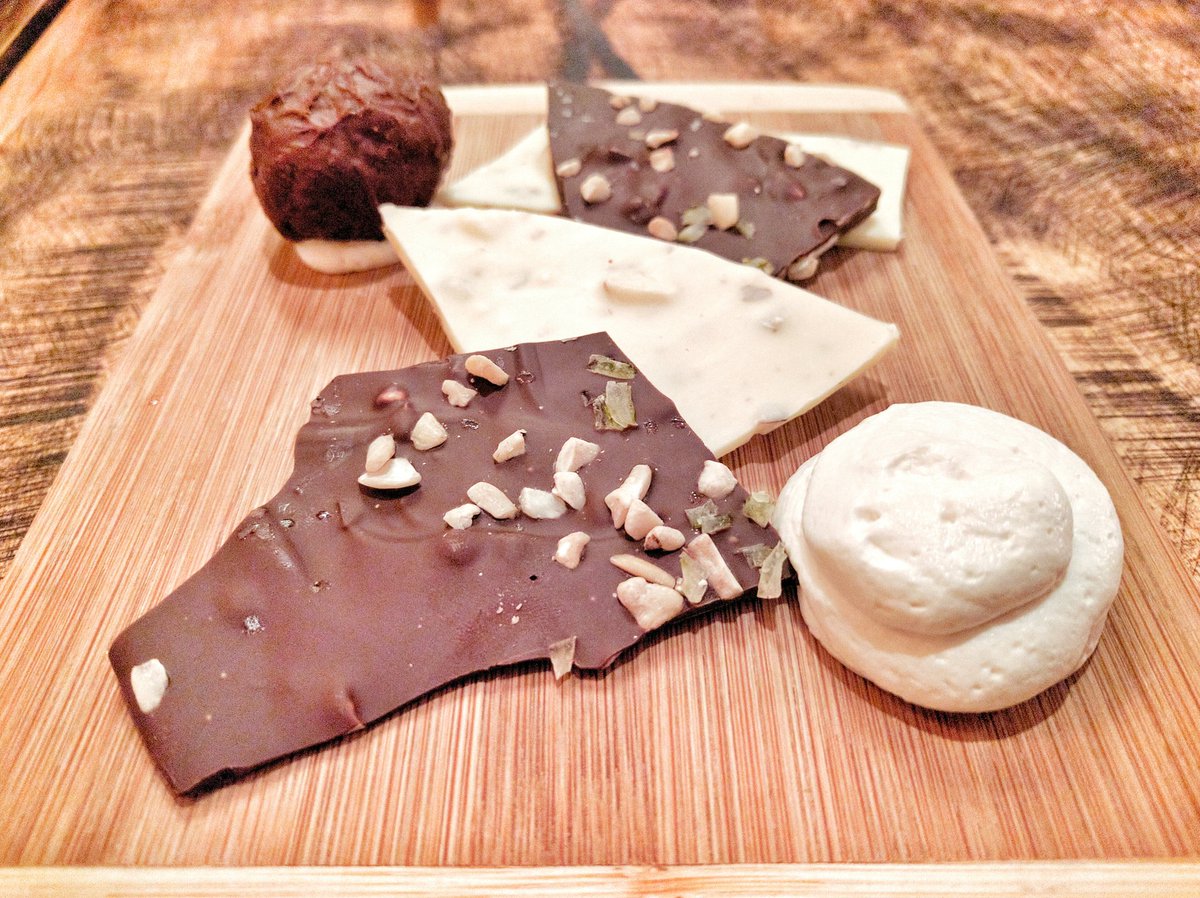 ---
Tavola
Address: 178 WATER STREET, ST. JOHN'S, NL, A1C 1A9
---
Disclaimer: Although this was a sponsored tasting with Tavola on Water, the opinions expressed here represent my own and not those of the company's.