We went to Thoroughbred Food and Drink on a Tuesday night, which happens to be their famous Chicken & Crazy Cheap Champaigne Night!
The bar seating area is very hip with the upbeat music and dim lights (so if you want to take photos, best to go during lunch!)
Upstairs there are more normal dining area, which was closed when we went due to some event. And there's also a Chef's Table where you are seated next to the kitchen so you can see the staff and kitchen operations in their form. You will also get to see Chef Ariel Coplan if you are seated there.
One thing I love about food at Thoroughbred is it is thorough… get it? It is carefully crafted such that it's about the entire dish, not just a specific part of the dish e.g. the meat only, or the chickpeas only. It's the mix of it all together!
DRINKS
NV Brut Cava | 5 Glass / 25 Bottle
– Since it is Crazy Cheap Champaigne Night, we are obviously getting champagne! Their selection of champagne is made to pair with their Buttermilk Fried Chicken. So if you are going on Tuesdays, it is best to get this combination!
The 6ix God | Bowmore + Amaretto + Fernet + Bacon + Bacon Fat | 16
– Love this cocktail drink! There's two things to this that just makes it such a fun drink. One is the drink itself that is infused in bacon fat… so delicious! And the other one is the bacon that is in this drink… so now it's reversed: bacon infused with cocktail 🙂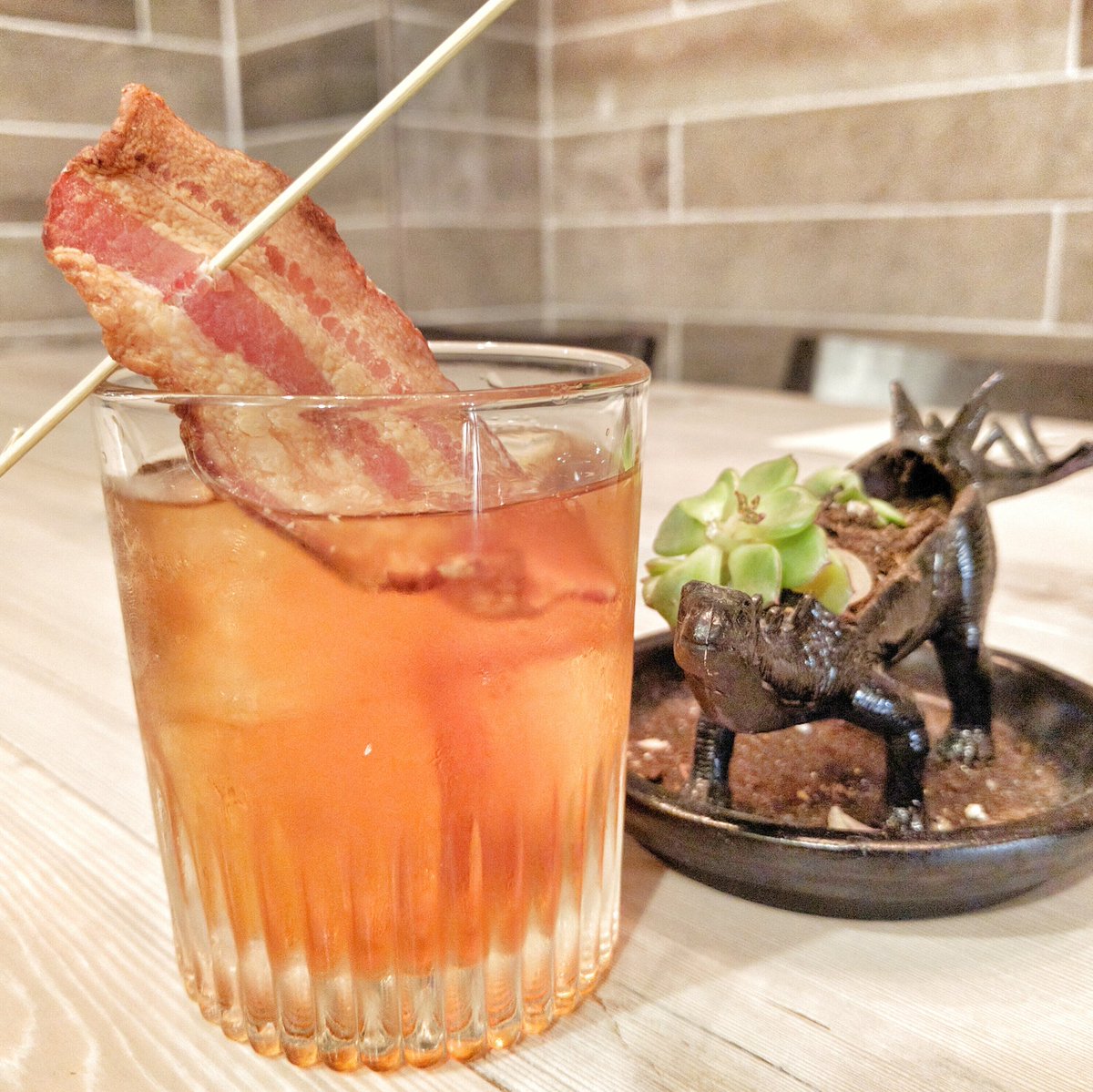 APPETIZERS
Beef Tartare Truffle | 15
– This is one of the best tartares I've had. The earthiness of the truffle and the acidity of the tartare just went so well together.
Oysters | with Charred Jalapeno and Apple | 3.5/pc
– Really fresh oysters and the toppings gave it a nice sweet + spicy kick. However, for a non-oyster connoisseur, best to stick to dollar oyster places.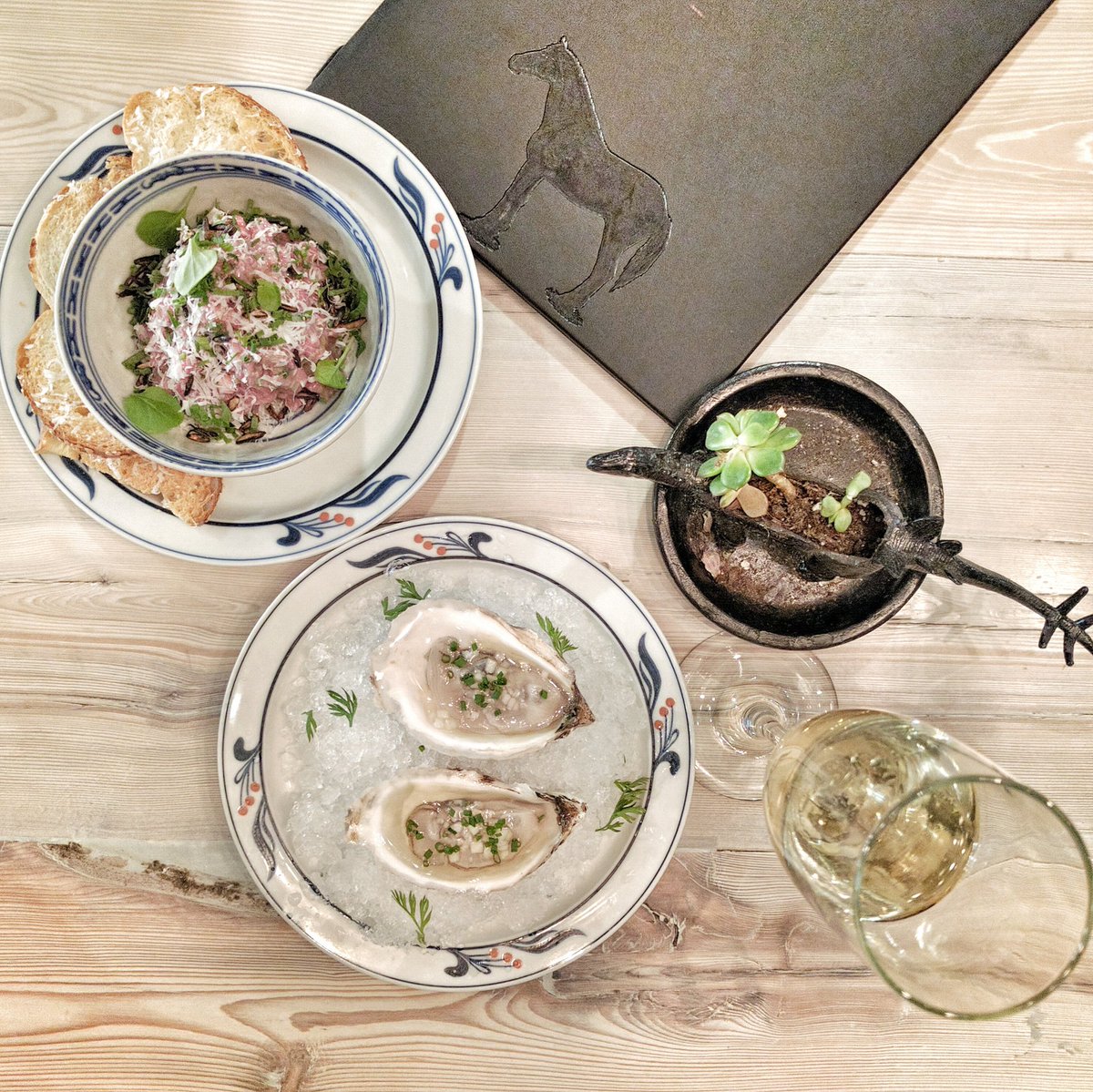 Chicharon | 7
– I love Chicharon so was definitely going to try the chicharon here. These were so delicious! The rind was perfectly crackled. The sourness of the lime balanced with the creaminess of the ranch and the spiciness of the chili.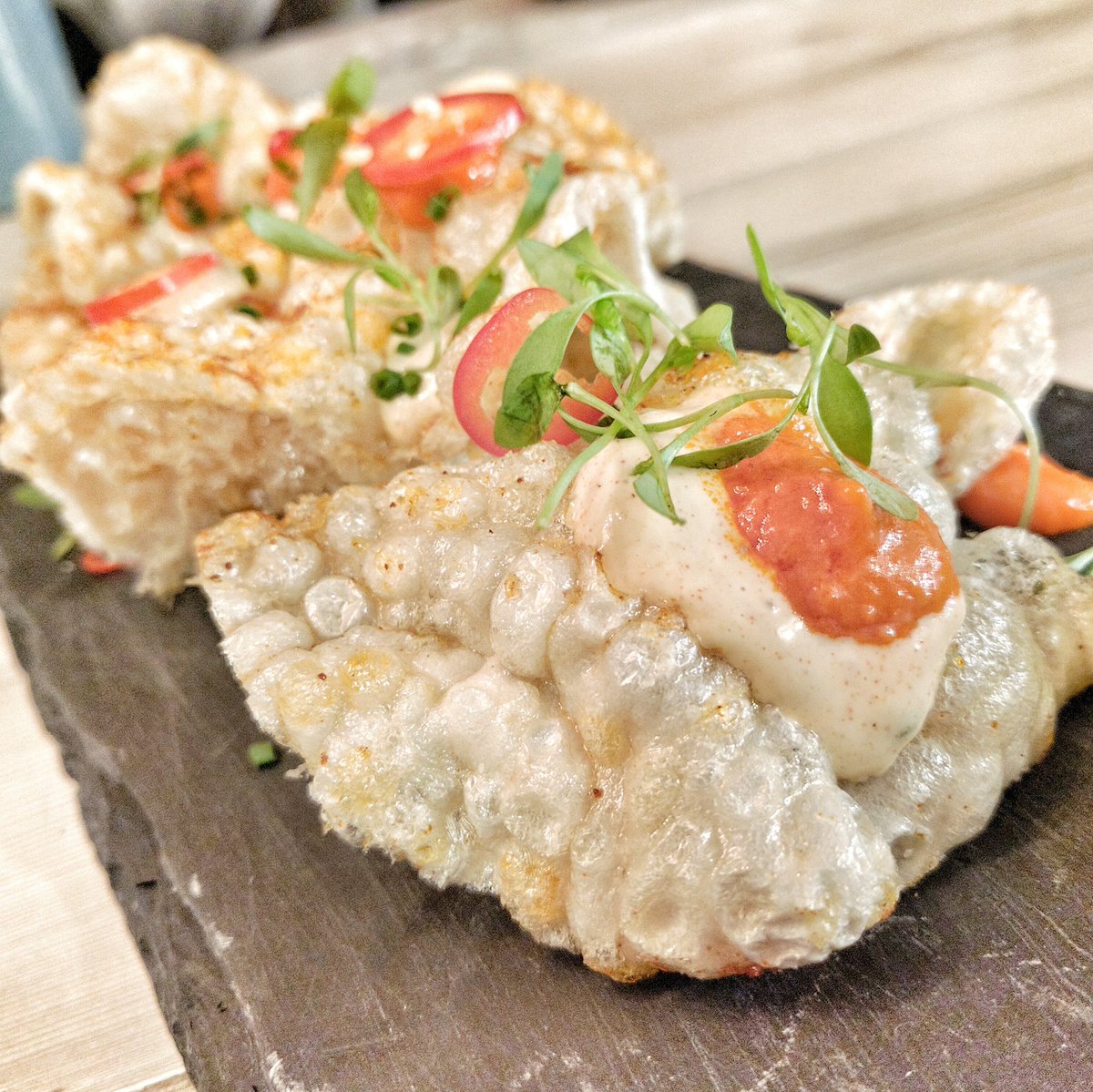 MAINS
Branzino Golden Curry | 27
– This was my favorite item of the night! The branzino was perfectly cooked and the curry with chickpeas was so flavourful. What I love about it is that both are already good on its own. But when you combine them together, it's just a whole new level.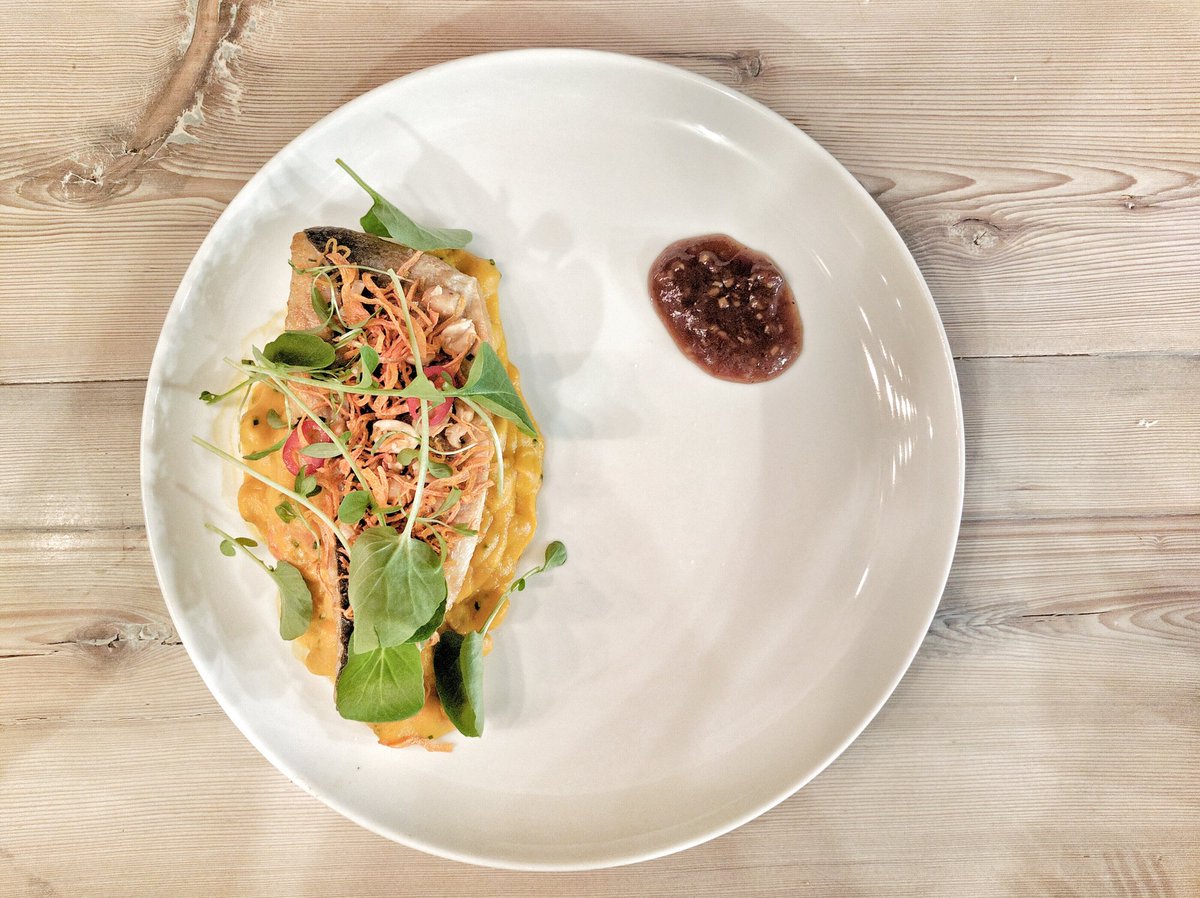 Buttermilk Fried Chicken | 15
– This was very interesting. They brine the chicken for 24 hours and sous-vide it to 60 degrees Celsius so it's perfectly cooked. I can say this was the most tender chicken I've had. A note though, we initially thought the chicken was still raw since it had pinkish color in it. But it's apparently like that because of the sous-vide process, so it maintains that color even though it's perfectly cooked and tender already. The buttermilk breading was very different than your usual fried chicken – I actually still prefer the breading of southern style fried chicken (but to each their own). The breading fell apart as I picked up the chicken.
DESSERTS
Chocolate Chip Cookie Vanilla Ice Cream | 8
– Chocolate cookie on an iron skillet, baked to order and topped with vanilla ice cream and salted caramel. This reminds me of something I had at BJ's Restaurant in LA called Pizookie (Pizza Cookie) but it's the first time I've seen it in Toronto. Compared to the one I tried in LA, this was a thicker cookie which bordered into a moist cake as well. So delicious especially when the ice cream melts into the cake!
Rhubarb Cinnamon buns | 8
– This was a little unremarkable to me. I felt there was nothing special especially when, for the same price, you can get the chocolate chip cookie.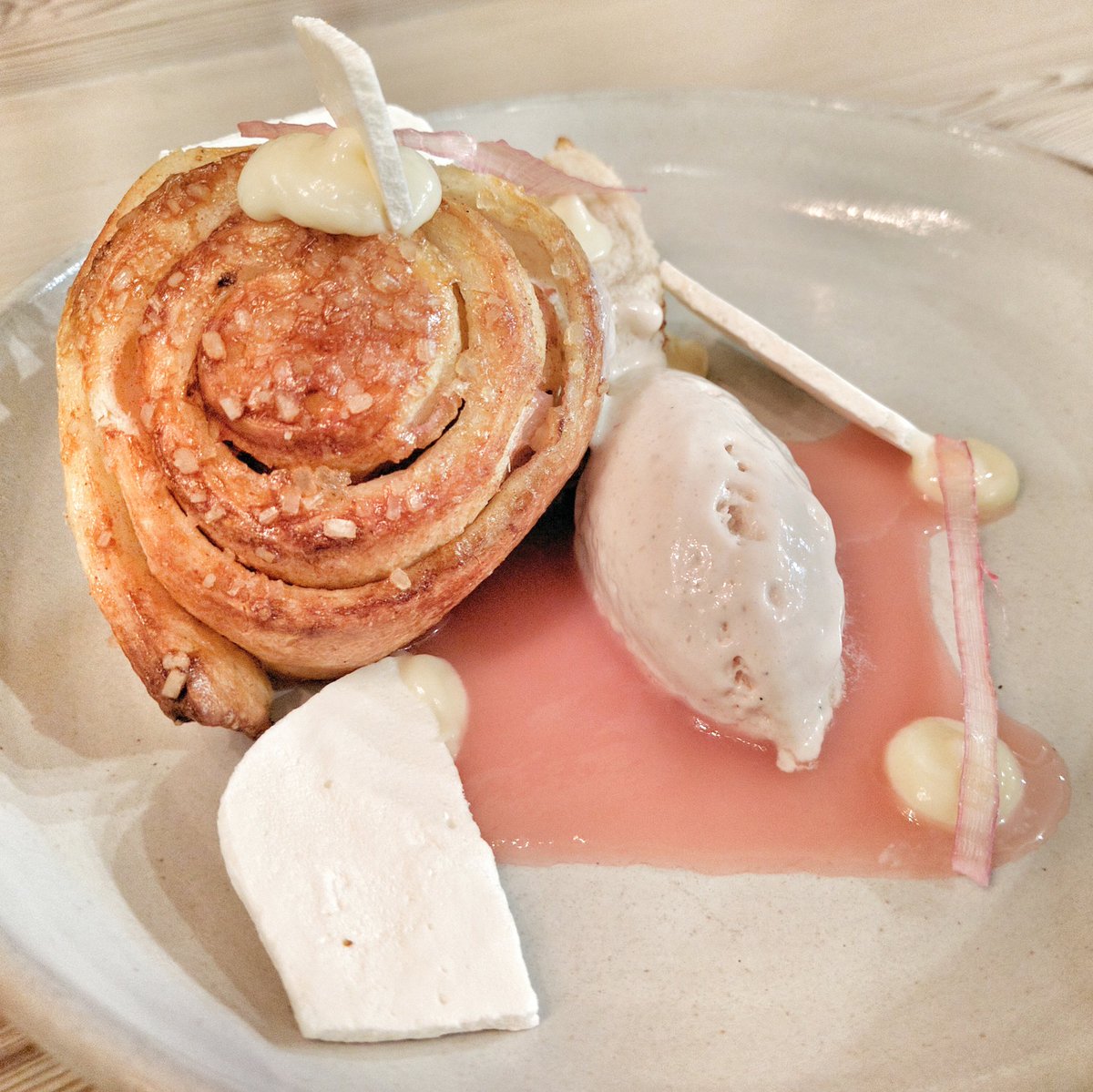 ---
RESTAURANT:
Thoroughbred Food and Drink
304 RICHMOND ST. WEST, Toronto, Ontario
---
Disclaimer: Although this was a complimentary tasting with Thoroughbred Food and Drink, the opinions expressed here represent my own and not those of the company's.