Urban Turban opened in 2014 by owners Bhushan and Jasmine Arolkar, drawing inspiration from their hometown of Bombay to showcase a wide variety of cuisine styles from all regions of India.
Did you know? Urban Turban was awarded 2nd in Best Ethnic restaurant by Las Vegas Review-Journal "Best of Las Vegas" 2016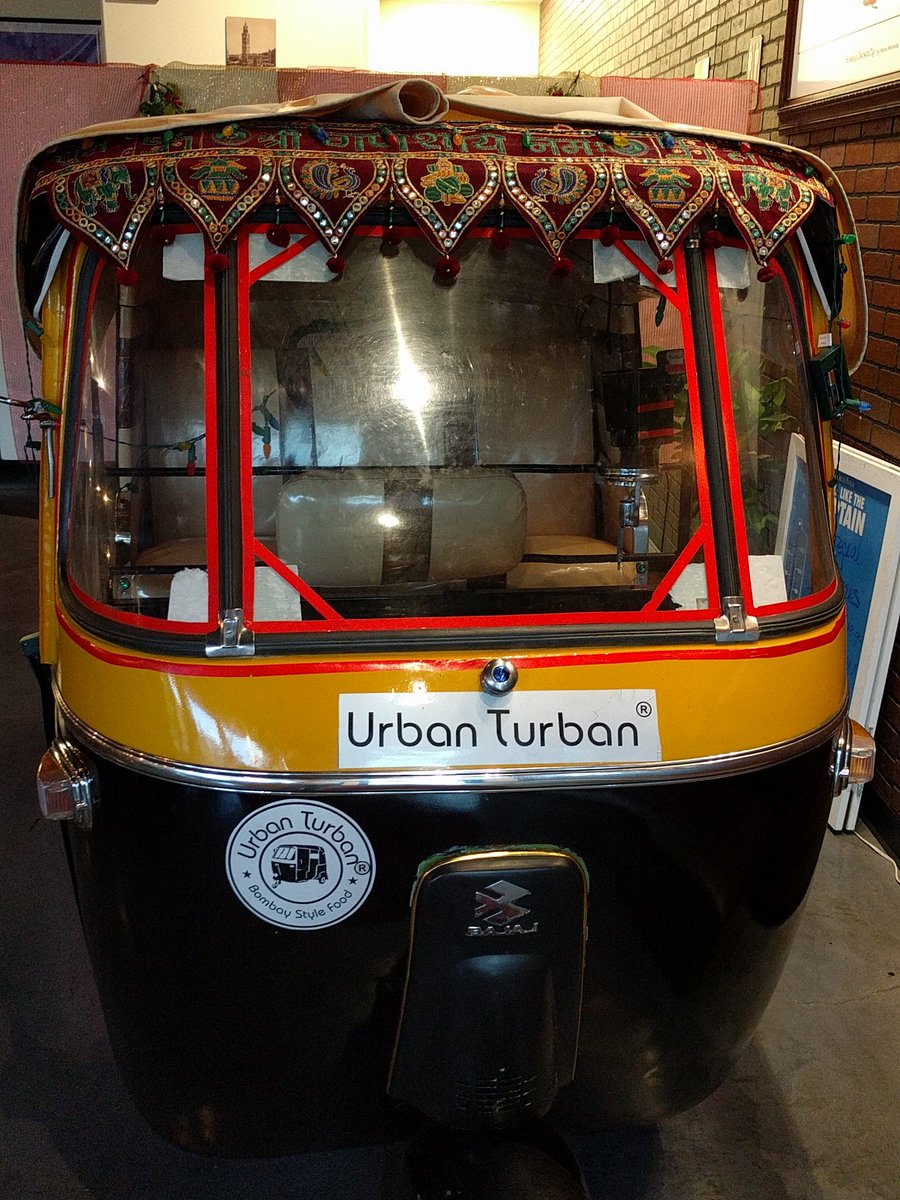 Also Read: Best Things To Do in Las Vegas
---
Lunch Buffet at Urban Turban
During lunch, Urban Turban offers the Turbanator lunch buffet which offers a variety of vegetarian and non-vegetarian options. When we went, the following were available:
For vegetarian, they had salad, potato and onion pakora, rice, papadum, cabbage poriyal, aldo mutter, exotic kadhai vegetable, dahi tadka and paneer lababdar.
For non-vegetarian, they had goat curry, chicken curry, butter chicken, tandoori chicken
For desserts, gulab jamun and aam ras
We went on a Wednesday, and one thing I pointed out to the chef was the variety of meat could be better as 3/4 of the items were chicken. He noted that weekends would usually have a fish item.
Fresh naan is also served to the table. Depending on the number of people, you can either get a basket of naan which they serve for 1-2 people, or a giant naan bread which they serve for 3 and more.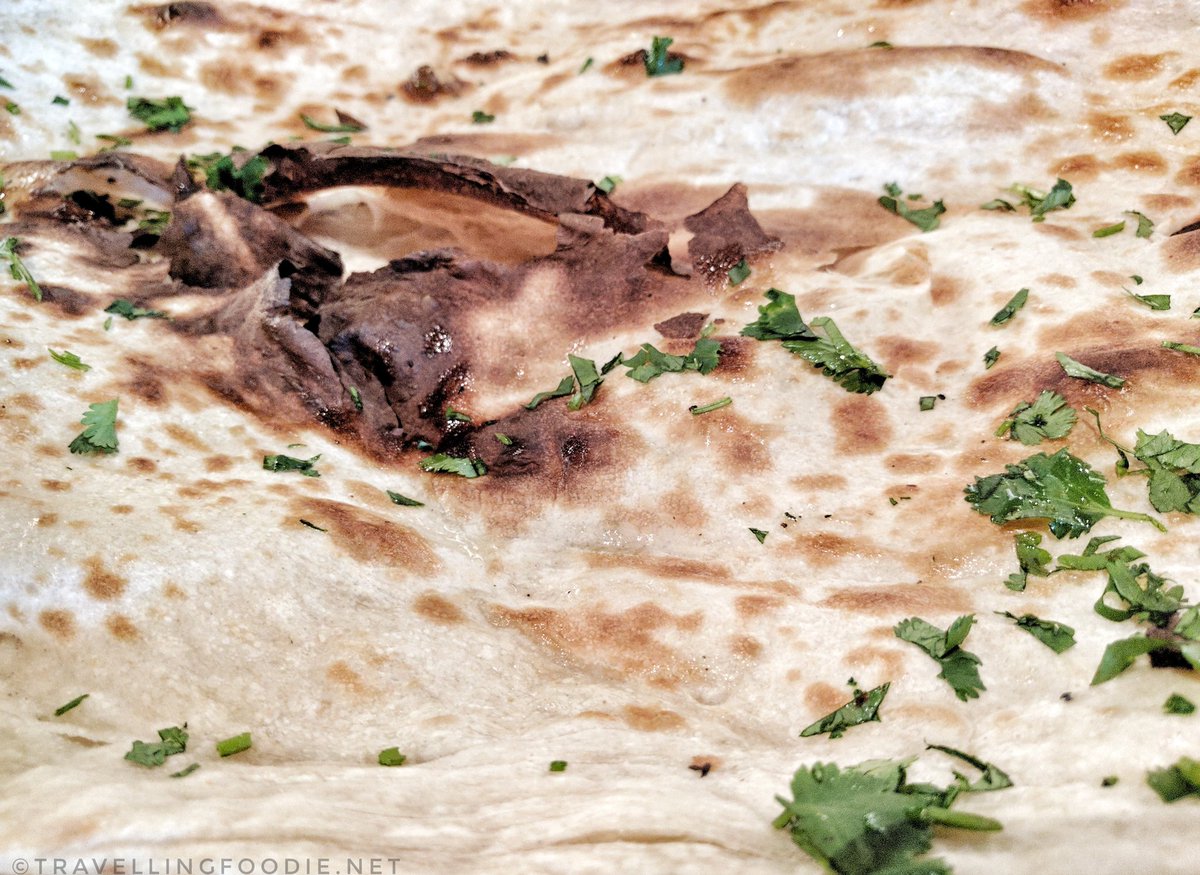 ---
Must-Try Food at Urban Turban
My favourites in the buffet were the tandoori chicken, paneer lababdar, potato pakora and naan.
The tandoori chicken was one of the best ones I've had so far. It was very tender and juicy with the strong tandoori flavour, which I loved!
The paneer lababdar was had very soft and silky paneer cubes in a creamy and aromatic sauce.
The potato pakora reminded me of Mojos from Shakey's Pizza – such a great snack.
The fresh naan was just amazing and also one of the best ones I've had. It was sort of a hybrid of roti and naan: the flakiness of roti and the softness of the naan.
The Lamb Sheekh Kebob was packed with lamb and I loved the spices that they put. It was a bit spicy, which I like, but it really elevated the taste of the kebob!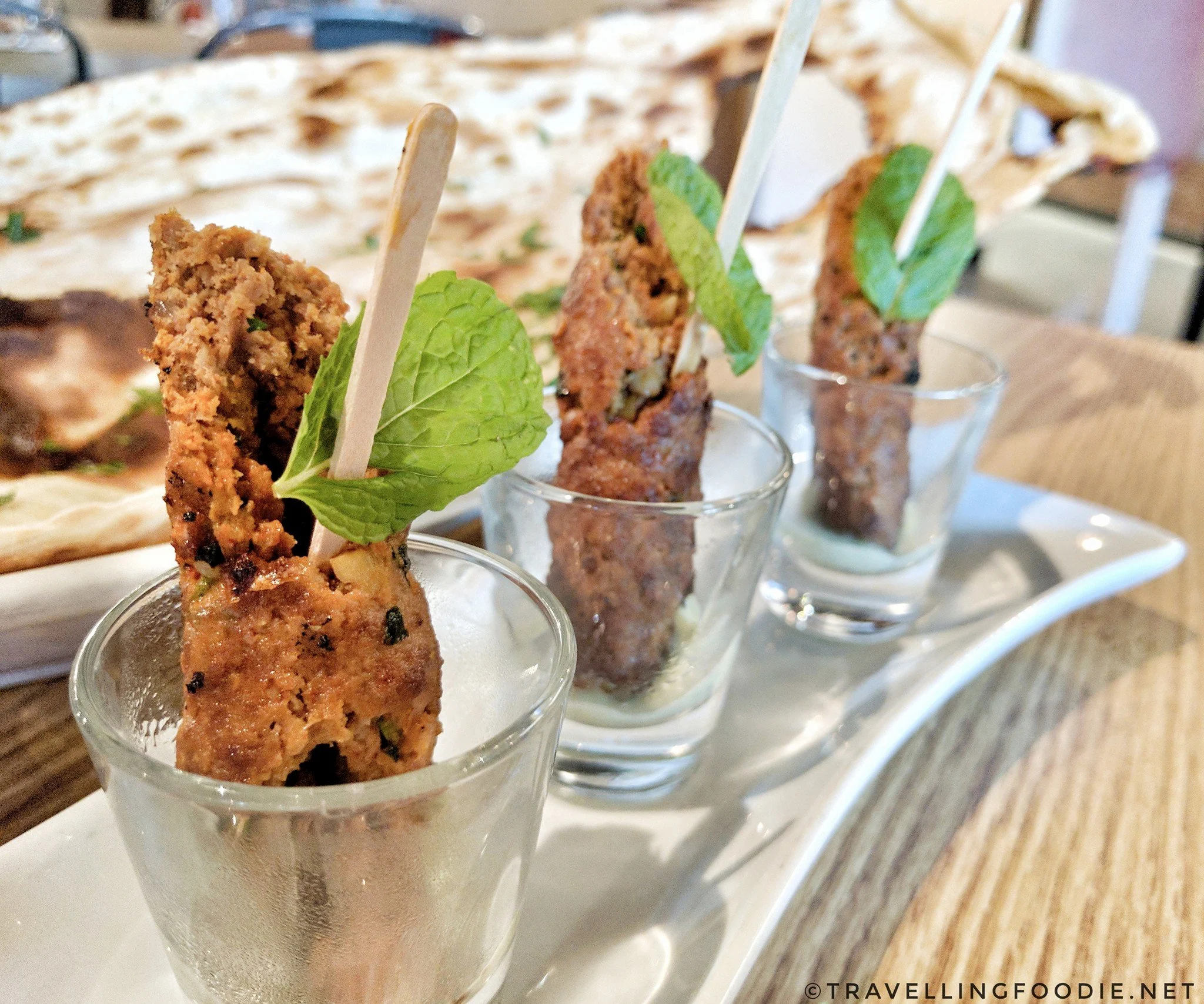 Their dishes go so well with the mango lassi. It's a great palate cleanser from the curry and spice, plus it's very refreshing!
The chocolate samosa was surprisingly good. I love that they used dark chocolate so it wasn't too sweet, and the filo pastry was done well and didn't crumble.
One thing I can do without is the chocolate and raspberry syrup that they drizzle the samosa with as it takes away some of the taste from the chocolate samosa.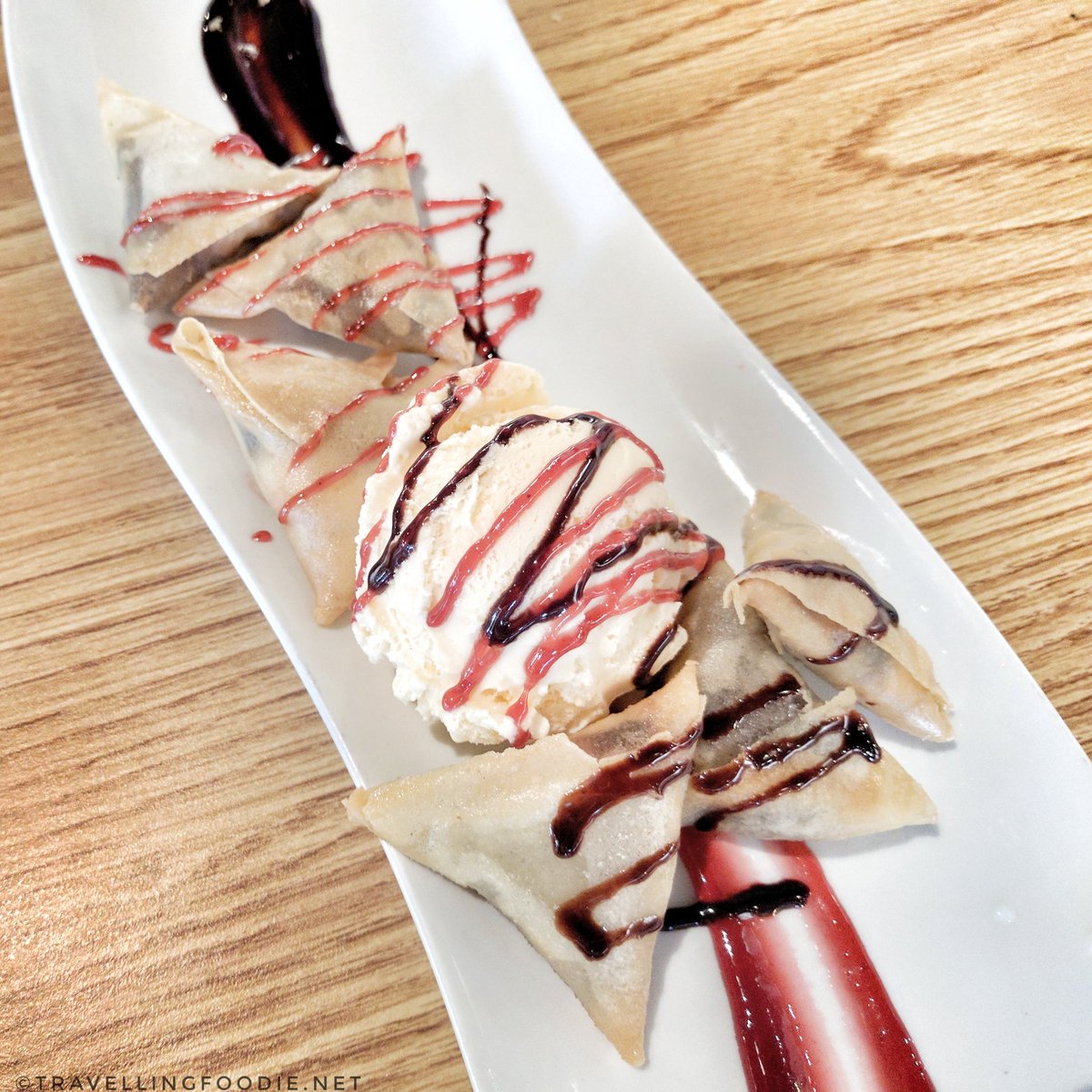 Also Read: Things To Do in Downtown Las Vegas
---
Chef Tarun Kapoor
I had the pleasure of meeting Executive Chef Tarun Kapoor. He's a very humble award-winning chef with over 15 years of experiences all over the world – India, Europe, Qatar, USA and cruise lines.
The extensive menu from Master Chef Tarun Kapoor integrates traditional Bombay flavors and spices with modern Indian favorites in this restaurant.
---
Other items at Urban Turban
Mango Lassi – mango yoghurt sprinkled with cardamom powder, mango pulp, sugar and cardamom dust.
Lamb Sheekh Kebob – ground lamb skewers, marinated in traditional Bombay spices, roasted in oven
Chocolate Samosa – crispy filo pastry filed with dark chocolate served with a scoop of vanilla ice cream
---
Urban Turban
Address: 3900 Paradise Rd Ste G, Las Vegas, NV 89169
---