Known as the Railway Capital of Canada, St. Thomas in Ontario's Southwest has a rich history built on its railway heritage. And, in this food guide, we're dishing out on where to eat & drink in St. Thomas.
At its peak, this Railway City in Elgin County served as a primary Canadian train stop on the short-cut between Detroit and Buffalo. Being a major hub for a multitude of railways played a crucial role in the growth of St. Thomas from a town of 1700 people in 1860 to 40,000 people today.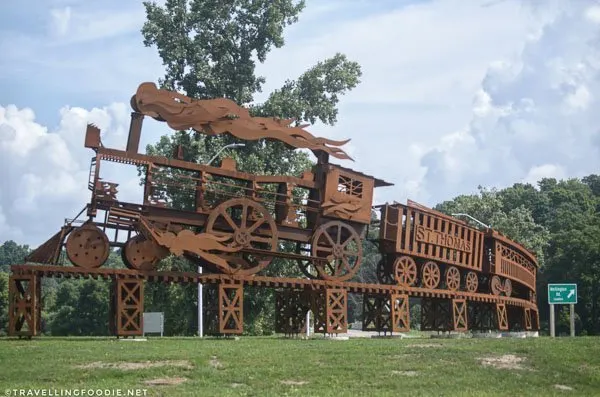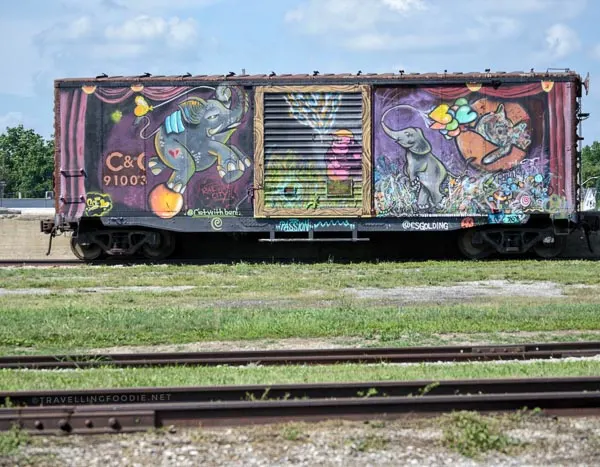 Two things I found out during my trip was that St. Thomas is home to Jumbo the Elephant and Canada's first Elevated Park.
Did you know? Jumbo was the inspiration to the Disney movie, Dumbo!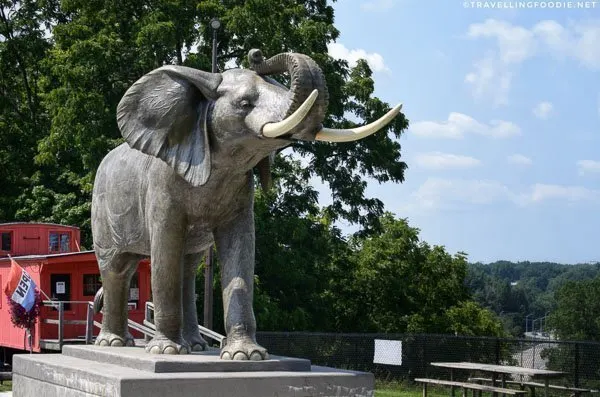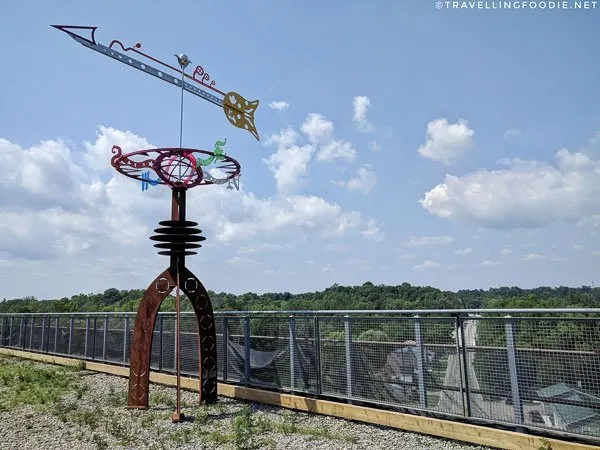 Aside from its rich history, St. Thomas has a growing culinary scene driven by its surrounding farmlands and producers.
As part of the #TasteOfStThomas initiative, the Railway City combined its railway heritage with its food culture by having a culinary event, Conductor's Choice – A Culinary Experience on Rails in September 22, 2018.
Perfect for Travelling Foodies! In this event, you board a train for a full day of culinary adventure hitting several of the places I visited.
St. Thomas is a 3-hour drive from Toronto. I explored the Railway City for two days, checking out its sights and trying out their culinary offerings.
So if you're looking for where to eat in St. Thomas, here are 9 stops to get a taste featuring some of the best restaurants, places to eat and drink in St. Thomas, and things to do along the way!
Also Read: Oxford County Cheese Trail in Ontario
---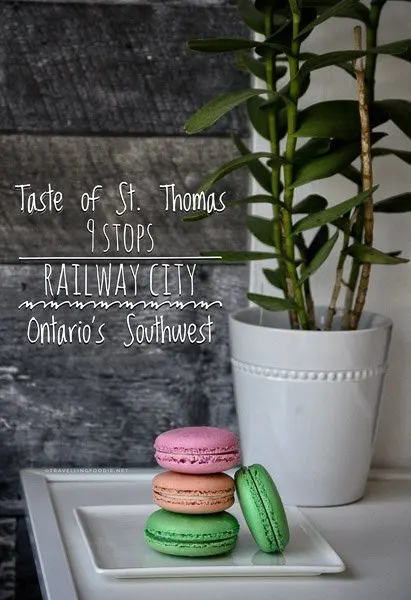 Watch the full YouTube video on Where To Eat in St. Thomas here.
---
Where To Eat in St. Thomas, Ontario
Snack Wacky Foods – Chip Wagon
St. Thomas' burger and fries game is strong with Snack Wacky Foods, located at the parking lot of Berry Hill Limited, an internet, mail order and bricks & mortar retail business.
Named the Best Burger in the City by Steam City Media and Best Fries by Hometown St. Thomas, this hidden gem chip wagon is one some of the best places to eat burgers in St. Thomas.
Snack Wacky Foods makes delicious no-frills homemade burgers with fresh cut fries made fresh on order!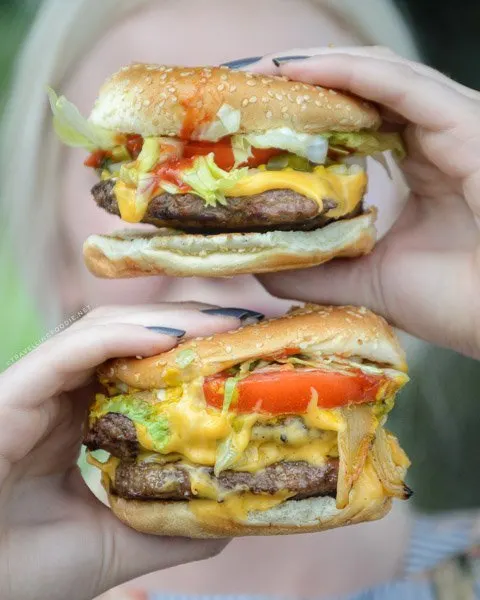 With all the hype on gourmet or over-the-top burgers out there, nothing beats a simple burger done right. This is what you get with Snack Wacky Foods. Be sure to add cheese!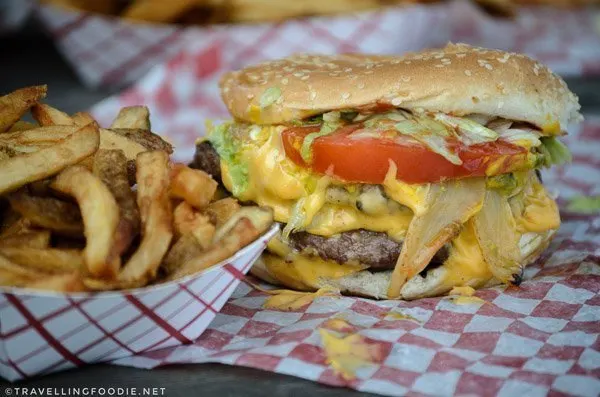 Website / Address: 75 Burwell Rd, St. Thomas, Ontario N5P 3R5
---
Las Chicas del Cafe
Love coffee? Las Chicas del Cafe is one of the best places to eat and drink in St. Thomas! Coffee runs in the family of owners Maria Fiallos and Valeria Fiallos-Soliman, with generations of coffee growers, importers and roasters.
Did you know? Their family has a coffee farm in Las Sabanas, Nicaragua, making a coffee experience at Las Chicas del Cafe a true farm to cup experience!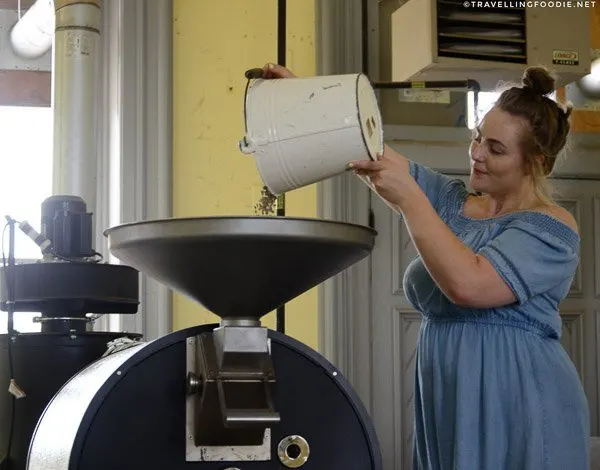 Las Chicas del Cafe started in November 2005 in London, Ontario before moving to St. Thomas in the summer of 2015.
You get to visit a historic attraction while you're here since the roastery is located at the Canada Southern (CASO) Railway Station, the largest of 31 railway stations built in Ontario during the 1870s by the Canada Southern Railway Company (CSR).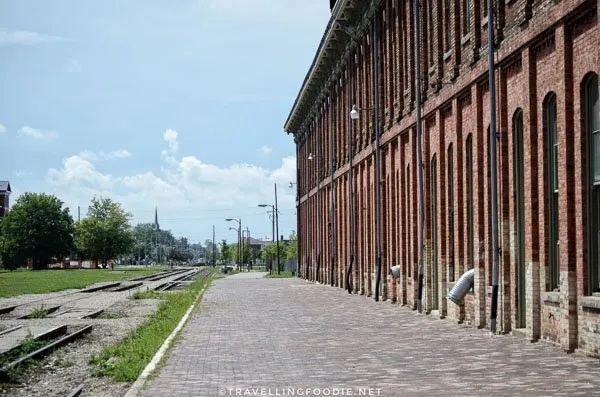 I've always found that coffee is underappreciated compared to tea (there's a tea sommelier but nothing equivalent for coffee) so I was very surprised to learn they offer "coffee cupping", a way to educate yourself with coffee thru tasting.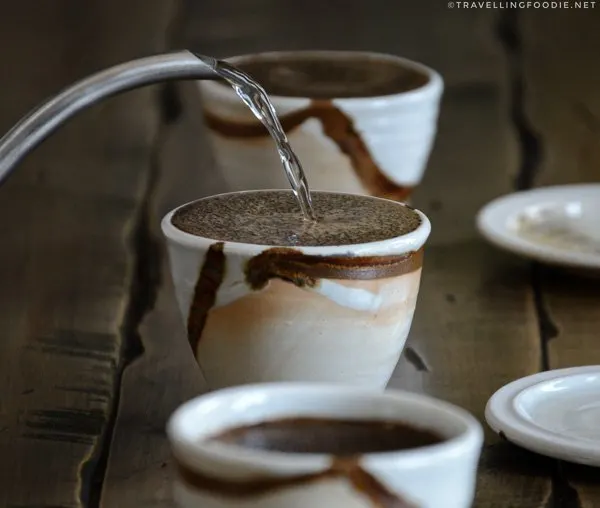 This is one of the best things to do in St. Thomas especially if you want to deepen your knowledge and taste for coffee. You will learn a lot from Maria with her knowledge and passion for coffee.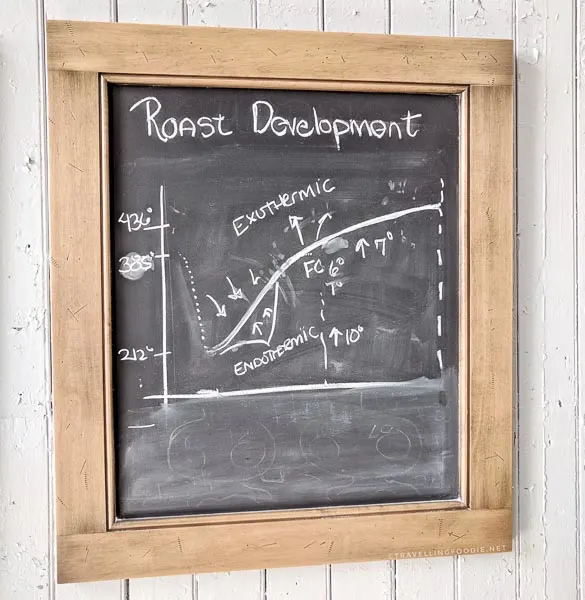 During my coffee cupping experience at Las Chicas del Cafe, we sampled three cups from the same coffee beans BUT at different parts of the roast development. First, we smelled the beans on its own before water was added.
Then, we smelled the coffee after water was added. Lastly, we tasted them (both when hot and when they cooled down).
At each stage, you discuss your thoughts of the aroma, taste and mouthfeel. It's astounding how coffee changes at each stage.
Based on the aroma without water, I liked the middle one the most. When water was added, I was torn between the middle and right cups based on aroma.
Upon tasting, I loved the right cup the most. That's how big of a difference coffee changes in taste!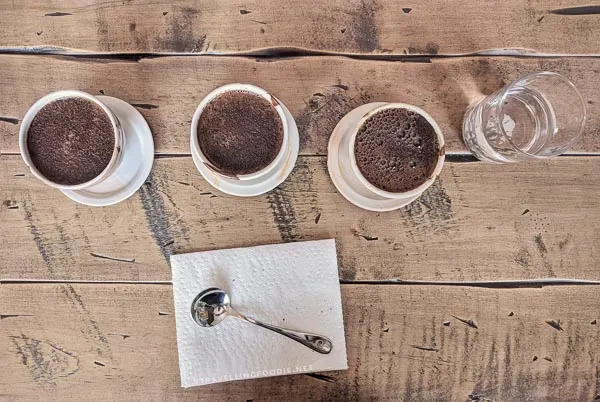 Website / Address: 750 Talbot St, St. Thomas, Ontario N5P 1E2
Also Read: 2 Day Trip in Norfolk County, Ontario
---
Elgin Harvest
Where to eat pizza in St. Thomas? Elgin Harvest is Elgin County's first and (currently) only FeastON certified dining option.
This mobile pizzeria offers wood-fired pizza in about 90 seconds using organic sourdough crust topped with locally sourced ingredients from owner Cindy Bircham's vegetable garden or local farms.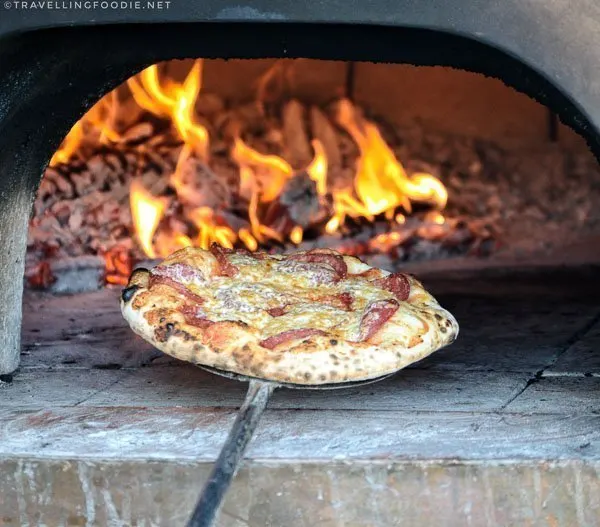 Cindy creates some seasonally-inspired pizzas like the Mexican Pepperoni and Kimchi Sausage.
If you love spicy, I highly recommend the Mexican Pepperoni which had a great combination of flavours from the cilantro, avocado and corn relish, and a nice spicy kick from the fermented hot peppers.
Since Elgin Harvest is mobile, you need to check their website on where they are popping up. The next stop below is one of them.
Website / Address: Mobile Pop-up around Elgin County, Ontario
---
Railway City Brewing
One of the best places to drink in St. Thomas for beer is Railway City Brewing. Celebrated 10 years in 2018, Railway City Brewing is a popular hangout for locals and visitors for their locally handcrafted small batch beers.
Everything is done on-site from brewing to packaging. You can do tours ($5) or beer samples (flight of 4x3oz for $8), or both for $10.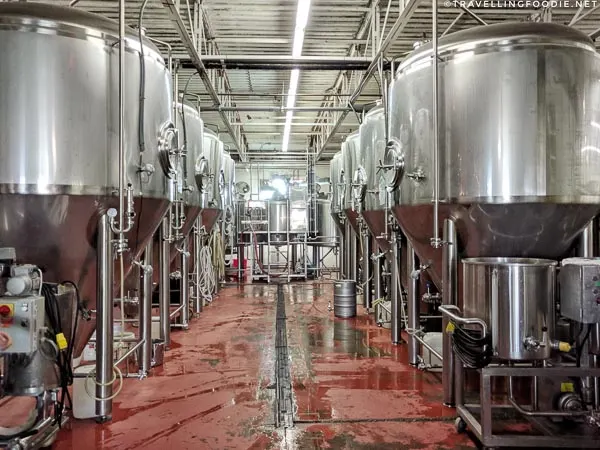 Railway City Brewing offer 10 beers with 1-2 rotating brews.
Did you know? Their beers are also being sold in Japan! The top seller being the Dead Elephant Ale, named after St. Thomas' Jumbo.
They try to use local fresh ingredients when possible including local strawberries for their Steampunk Sour, and local honey for Honey Elixir Beer.
Railway City Brewing also uses all natural ingredients for their beers.
You should try their Orange Creamsic Ale! This seasonal summer beer uses 20-lbs of Navel oranges and real Madagascar vanilla bean.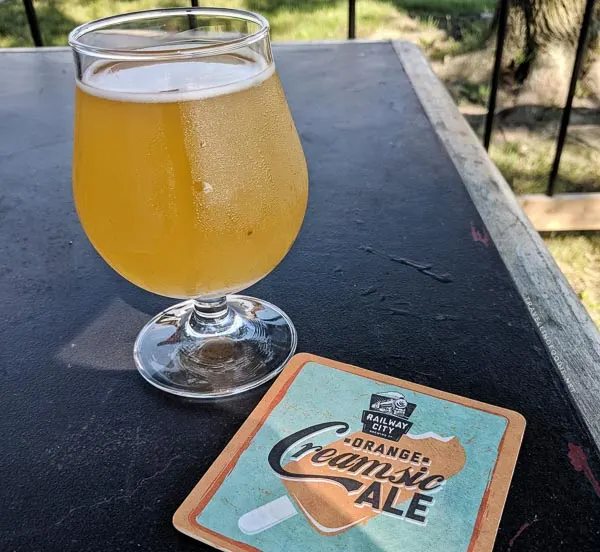 They host events as well including concerts and dart nights. On Fridays, it is wood-oven pizza night with Elgin Harvest!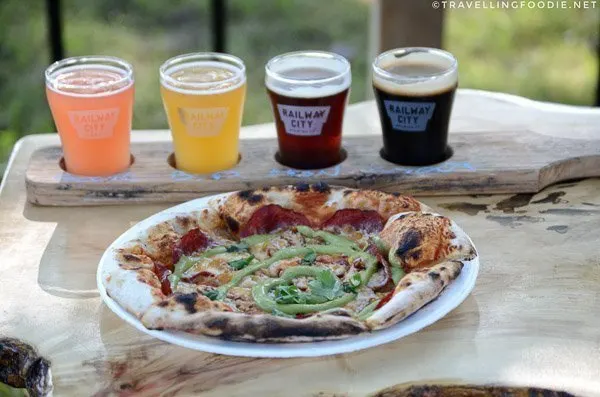 Website / Address: 130 Edward St, St. Thomas, Ontario N5P 1Z1
Also Read: A Summer Day Trip in Port Hope, Ontario
---
Streamliners Espresso Bar
When you visit Las Chicas del Cafe, you'll find out that it's not really a cafe where you can hangout to enjoy coffee and some food. Enter Streamliners Espresso Bar, which opened in May 2017 brewing Las Chicas coffee.
Co-owned by Las Chicas del Cafe's Maria, you are guaranteed great coffee. I love that Maria is trying to shape the coffee culture in the community.
Instead of offering easy and quick drip coffee, Streamliners Espresso Bar only offers brewed coffee using Chemex or French Press ensuring proper enjoyment of the coffee.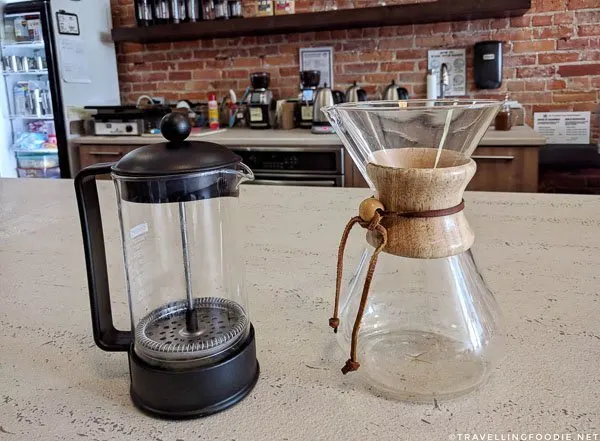 They also offer food in the cafe including homemade breakfast burritos and quiches.
The homemade chorizo and egg burrito is a must-try! The wrapper is tastes more like crepe than a normal burrito wrapper, and the red pepper aioli is so flavourful!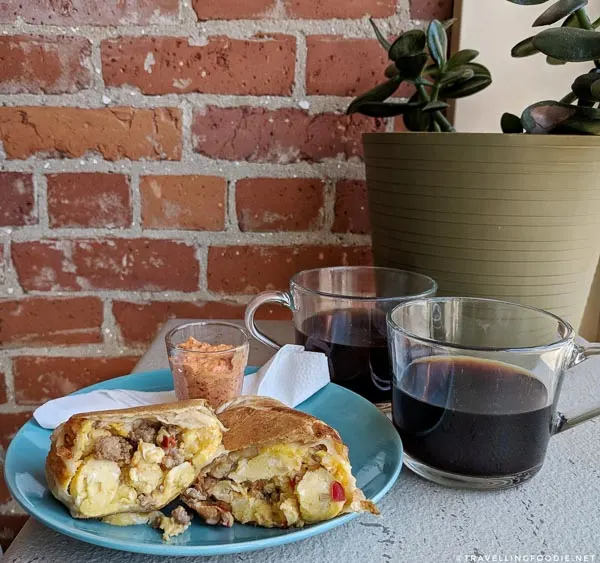 Website / Address: 767 Talbot St, St. Thomas, Ontario N5P 1E3
---
Horton Farmers Market
One of the best things to do in St. Thomas to see the local culture is by going to the Horton Farmers Market, directly north of Streamliners Espresso Bar. Started in 1878, this gathering place has been a local tradition to buy fresh, local produce, socialize and experience the community.
Owned by the city of St. Thomas, Hortons Farmers Market is a true farmers market, requiring 51% of its vendors to be farmers, and producers to have grown, made or enhanced all the goods which should be 60-kilometers around the market radius.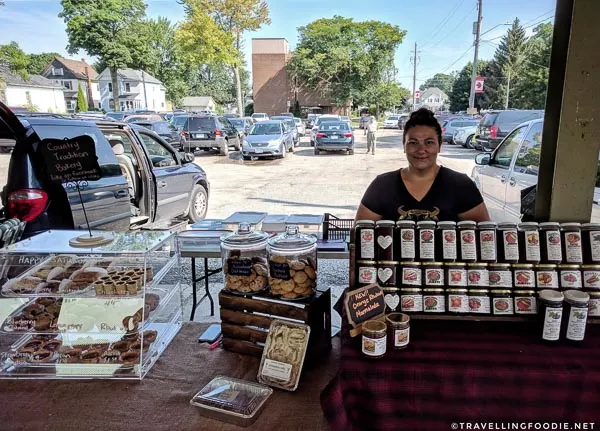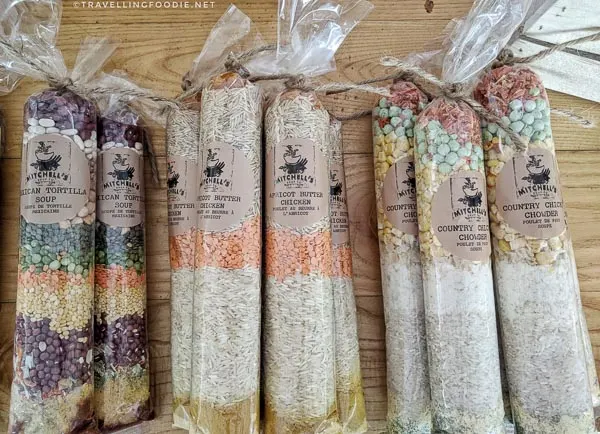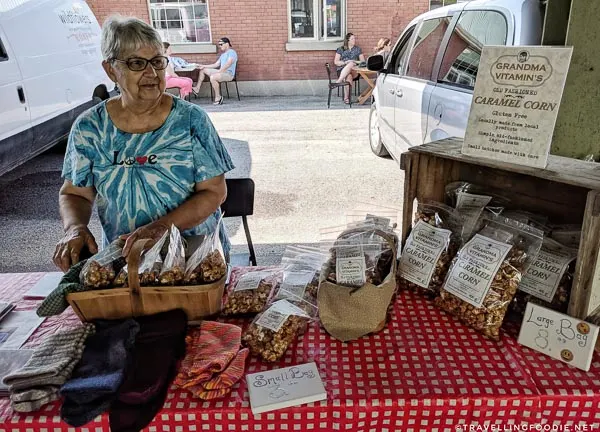 I love that the market also promotes entrepreneurship. You'll find vendors who just want to start their own business or try something new, and even young student vendors who came from the Summer Company Program by the Elgin/St.Thomas Small Business Enterprise Centre.
Some vendors will also be participating in the Conductor's Choice Culinary Tour including Harris Flower Farms, Fresh from our Fields, and Wildflowers Tea Bar.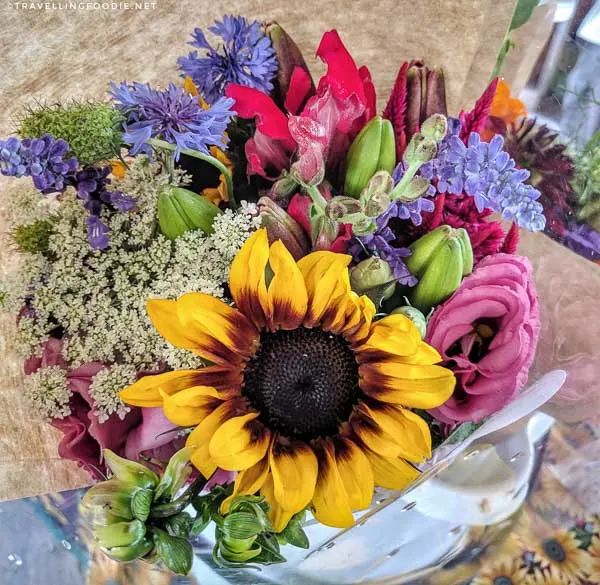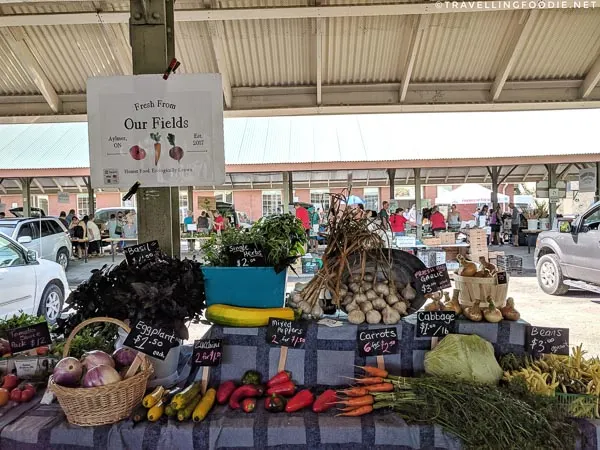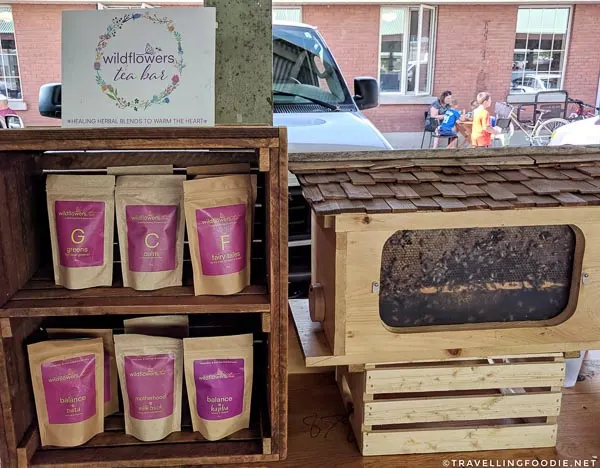 Website / Address: 10 Manitoba Street, St. Thomas, Ontario N5P 3A2
Also Read: Best Things To Do in Timmins, Ontario
---
Seed Confections
Where to eat in St. Thomas for Instagrammable food? Seed Confections is a small batch, handcrafted, artisan chocolate and confection shop owned by chocolatier Genevieve Scarfone, a St. Thomas local who has worked all over Canada to perfect her craft.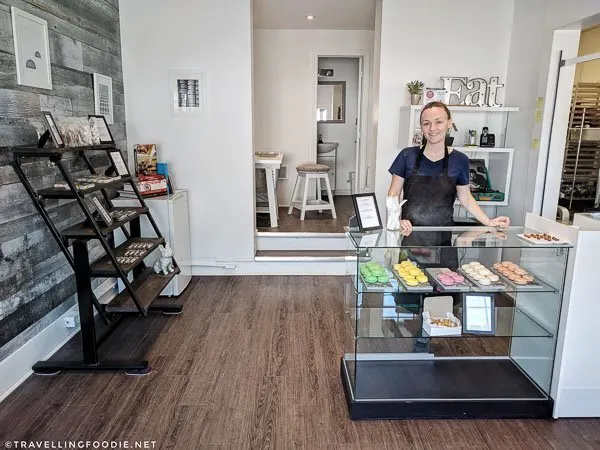 One thing I love about travelling is finding unique culinary creations, and the Donut Poutine here is definitely one of them.
Donuts as fries for the crisp, the cheesecake curds adds a tangy taste to the sweet and salty salted caramel gravy. On top of that, it's Insta-worthy!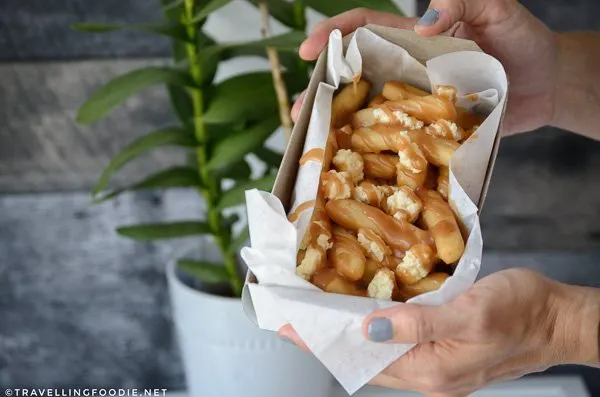 You'll want to check out the macarons at Seed Confections because there are some very interesting seasonal flavours like Long Island Iced Tea (yes – with alcohol) and Pomegranate Molasses.
Better yet, some macarons are in collaboration with local business in Elgin County like Steed Lavender for lavender macarons and Railway City Brewing for beer-based macarons.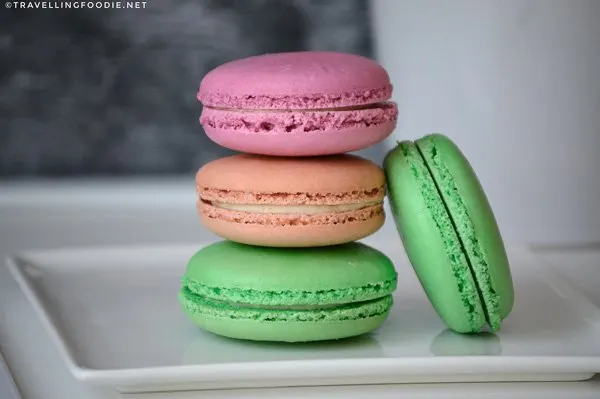 Website / Address: 159 Ross St, St. Thomas, Ontario N5R 3X9
---
Le Cafe Siam
When visiting small towns, I typically don't even bother with Asian restaurants because it's usually catered to non-Asians or not authentic. Le Cafe Siam proved me wrong.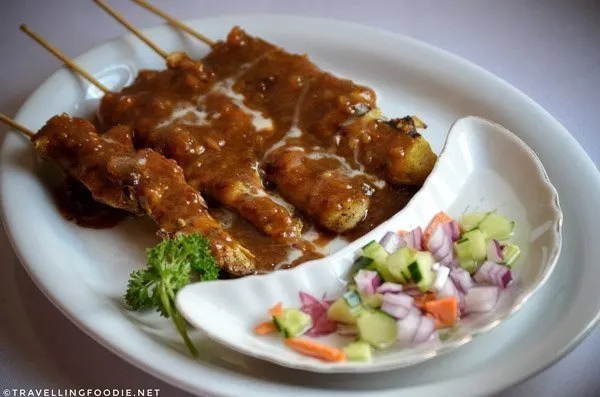 Opened in downtown by a Thai family over a decade ago, Le Cafe Siam is one of the best restaurants in St. Thomas putting even some of Toronto's Thai restaurants to shame.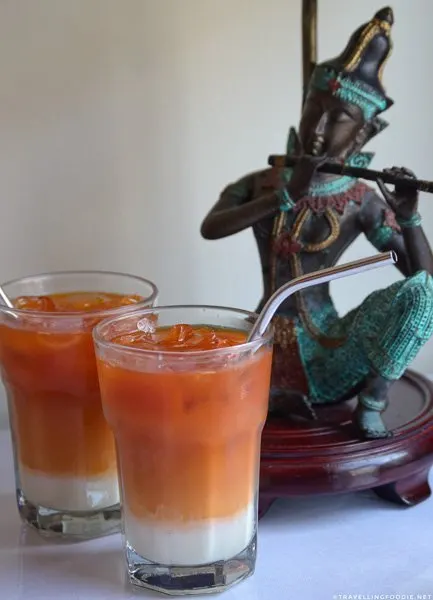 I highly recommend the Tom Kha and Panang Curry here. These two are pretty uncommon in Thai restaurants so I typically order them when I see them on the menu.
The Panang (Phanaeng) Curry was very fragrant and flavourful with a nice mix of sweet and salty from the curry, coconut broth and kaffir lime leaves. I pour the curry on the rice, and even dip other items to the curry because it's so good!
One of my favourite Thai soups is Tom Kha, and the one here definitely delivered.
Very aromatic, silky and flavourful, it's as authentic as you can get with all its required ingredients! And it's not really spicy so anyone can try it.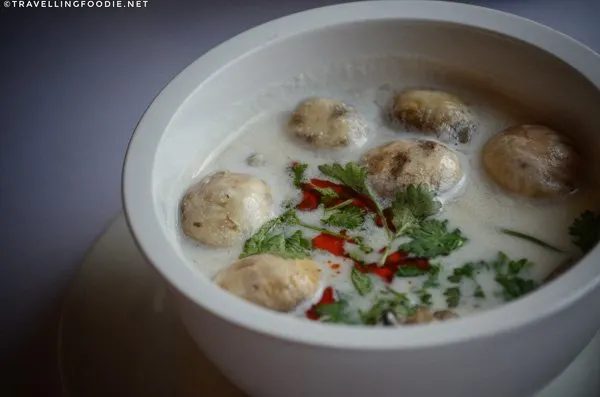 Near Le Cafe Siam is St. Thomas Elgin Public Art Centre (STEPAC) so you can check it out before or after eating. Exhibit tours are free of charge.
When I visited, the exhibit was Francis Caprani's Ghost in the Machine, an exhibition into the exploration of the self portrait. Learn more about STEPAC here.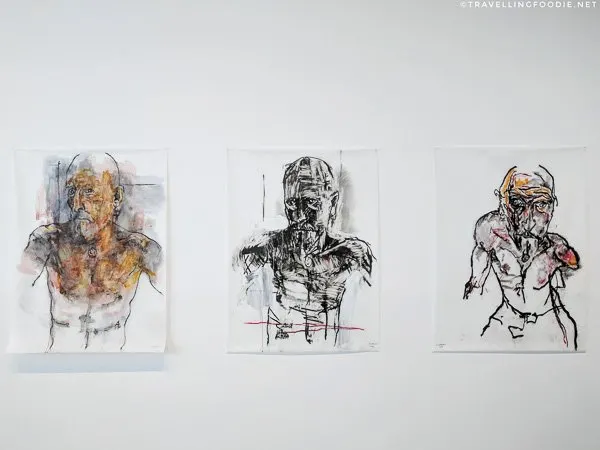 Website / Address: 392 Talbot St, St. Thomas, Ontario N5P 1B8
Also Read: Best Restaurants in Halifax, Nova Scotia
---
Rail City Bistro
Rail City Bistro opened in June 2016 by husband and wife team Jared and Lindsay. Jared is Chef bringing over 15 years of kitchen experience, and Lindsey is the front-of-house manager with over 15 years in the hospitality industry (and she also makes the desserts).
It prides itself in offering high end dishes at normal prices featuring regions from all over the world. Their regular menu has a mix of dishes like Seafood Paella (Spanish), Tuscan Chicken Pasta (Italy) and Asian Stir Fry.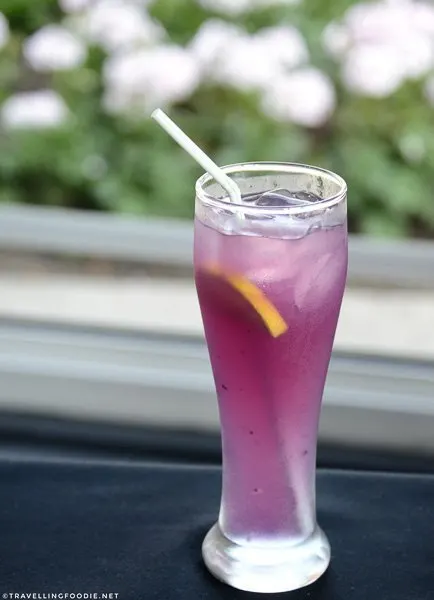 No restaurant in St. Thomas says Travelling Foodie more than Rail City Bistro. Every weekend, they feature a special menu inspired by a specific location around the world.
The location they choose is through their conversations, bouncing of ideas, and researching online. During my visit, the weekend feature was Spain where they offered an appetizer, main and dessert.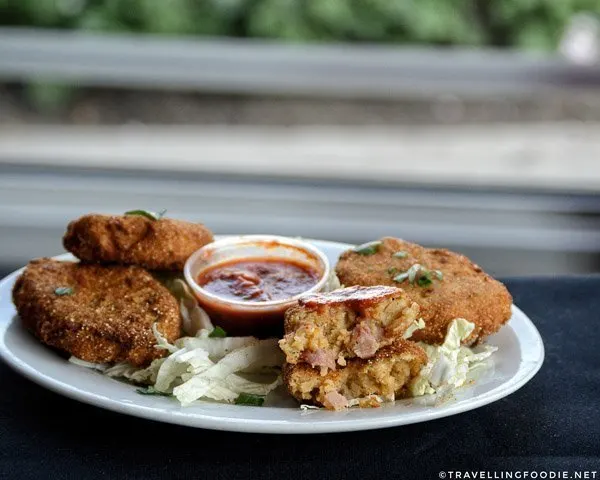 The perfectly cooked Sea Bass came with a northern Spanish food called Fabada Asturiana (Spanish Bean Stew), originating from Asturias where the people would mix fabes (white beans) with any meat leftovers that they had.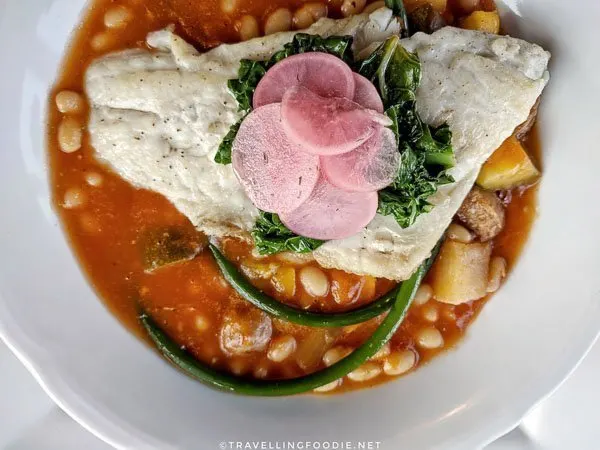 If you see the Caramel Flan at Rail City Bistro, order it! This popular Spanish dessert was ultra-creamy with a silky texture.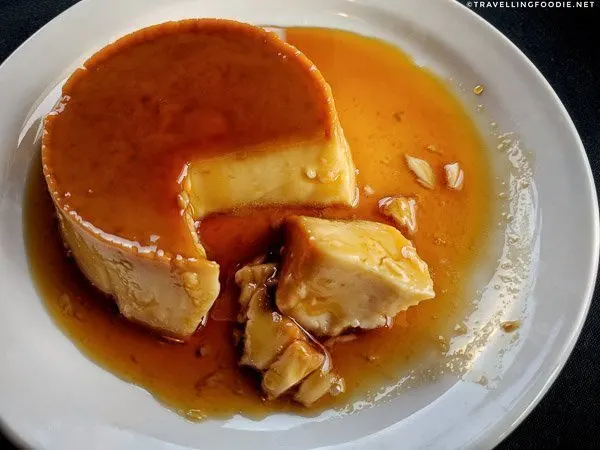 Just outside Rail City Bistro is the Railway City Tourism office, which is located in a replica of The London and Port Stanley Railway Station.
Did you know? This replica of one of Ontario's oldest railways is a 3/4th scale of the original that once stood in the same location.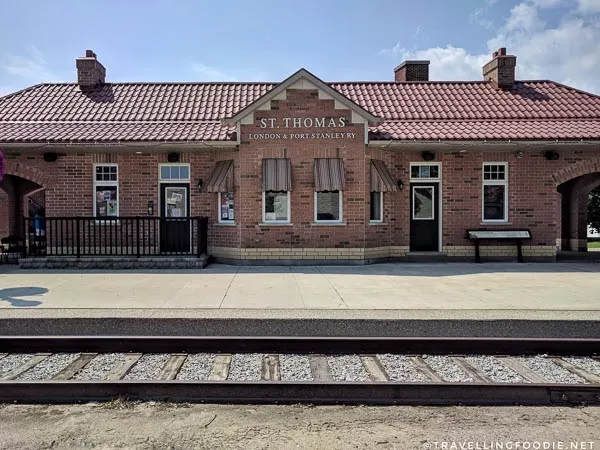 Website / Address: 599 Talbot St, St. Thomas, Ontario N5P 1C6
---
MAP: Where To Eat in St. Thomas, Ontario
Here's the map of all the best restaurants and places to eat in St. Thomas covered in this food guide.
---
Hope this food guide gives you an idea on where to eat and drink, and some things to do in St. Thomas, Ontario, the Railway City!
I'm always interested in trying new places to eat so please let me know what you find are the best restaurants in St. Thomas for my next visit.
---
Huge thanks to Ontario's Southwest and Railyway City Tourism for sponsoring this post. As usual, reviews and opinions are entirely my own.
You can learn more about Ontario's Southwest thru their website, or find them in Facebook, Twitter and Instagram.
… and about (St. Thomas) Railway City Tourism thru their website, or find them in Facebook, Twitter and Instagram.