YellowBelly Brewery & Public House sits at the intersection of George Street and Water Street in downtown St. Johns, the oldest city in North America.
It is now a part of St. John's heritage and survived the Great St. John's Fire of 1892, making it one of Newfoundland's Historic Site. In fact, there is a beam in the Underbelly that dates back 1700s.
Did you know? The brewery is called YellowBelly because of the irish immigrants in Newfoundland. The "Yellowbellies" were an Irish faction hailing from County Wexford who once famously tied strips of yellow cloth around their middles in a hurling match against the Cornish champions.
Aside from its history, YellowBelly Brewery & Public House is one of the best restaurants in St. John's, flocked by locals and tourists alike.
Beers at YellowBelly Brewery
YellowBelly Brewery brews its beers in the restaurant itself as it is both a Brewery and a Public House.
You can do a brewery tour to get a better understanding of the beer brewing process. They have a list of their regular beers plus 1-2 seasonal beers every few weeks to a month, depending on demand or availability.
I tried the YellowBelly Beer Sampler, which tasting flight of 5 beers for $8.75.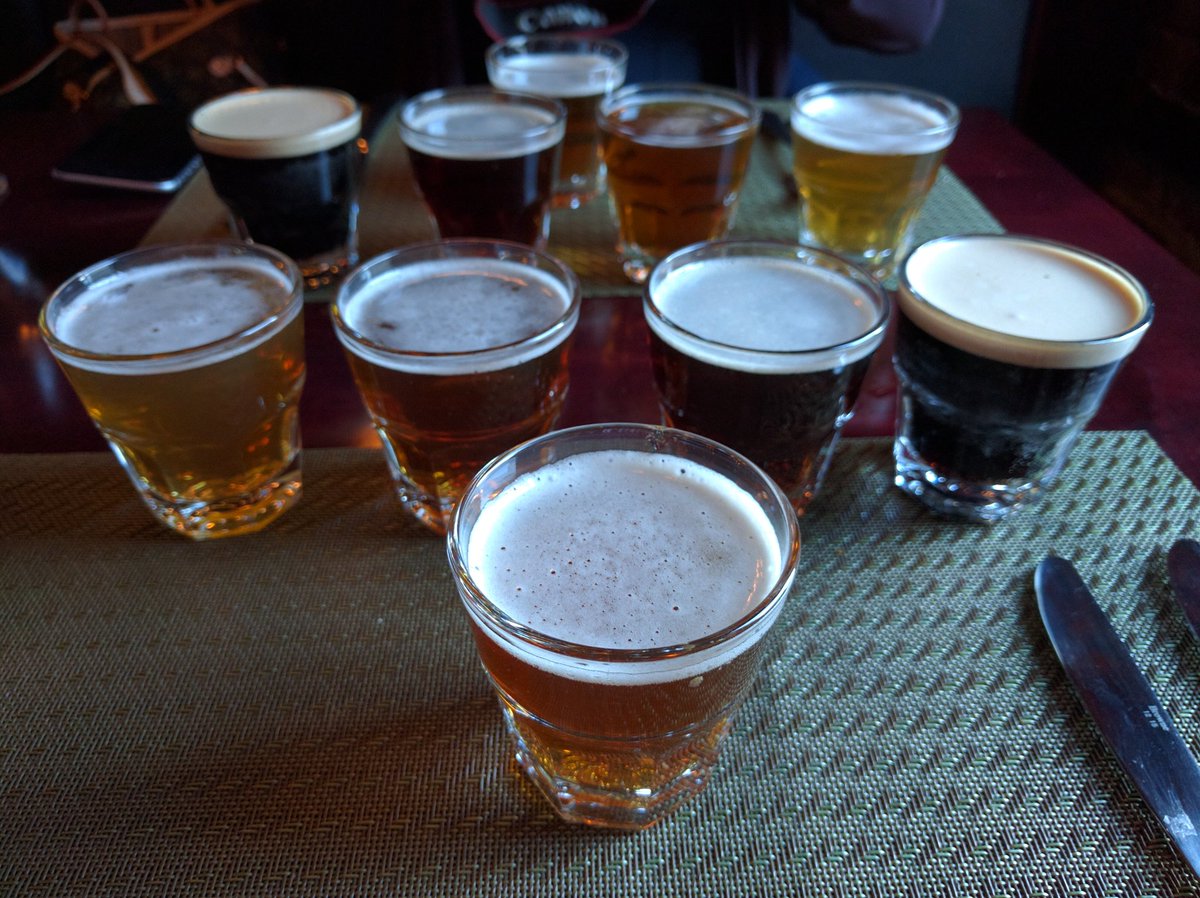 From left to right then bottom:
Wexford Wheat
This is the lightest beer at YellowBelly Brewery. The wheat lends a green apple/sour plum to the middle of the palate.
I'm a big fan of wheat beer since I prefer my beers less bitter. This was very light and highly refreshing. I can definitely drink the most pints with this.
YellowBelly Pale Ale
The YellowBelly Pale Ale is a full-bodied malt base counterbalanced by a significant bitterness.
I'm generally not a big fan of IPA because of its bitterness, so this was my least favourite among the beer. However, the beer wasn't as bitter as IPAs.
Fighting Irish Red Ale
The Fighting Irish Red Ale is YellowBelly Brewery's most complex beer with its big and malty flavour and a very long finish.
It's a very flavourful beer. I really enjoyed this because of the distinct flavour it has, which is what I've come to enjoy on Red Ales.
Funny thing is, despite the name, the beer is not that Red in color though!
St. John's Stout
The St. John's Stout is their Traditional Irish Stout, which reminded me of Guinness a lot.
However, I honestly found it to be hoppier and less smooth than Guinness.
Tilt Cove Golden Nugget Ale
YellowBelly Brewery produces seasonal beers. And the Tilt Cove Golden Nugget Ale is their seasonal beer on May 16, 2016.
This was very full-bodied and have a distinct flavour. It's a Pale Ale so the bitterness still got to me.
Appetizers at YellowBelly Brewery
Fresh Steamed Mussels (1 lb: $12, 2 lbs: $18) – with coconut milk, red curry and julienne vegetables
This was by far the best mussels I've had, even better than the ones I tried in Belgium. The mussels was so fresh, plump and juicy.
The coconut milk and red curry was just so good and went well with the mussels. The sauce was so good that we actually dipped our pizza crusts into it as well!
Catalan Calamari ($14) – crispy fried squid, lime chili aioli dip
I really loved this kind of calamari. Light but very crispy batter. These are the type of squid rings I prefer as well and loved that it included tentacles.
The Catalan Calamari was very flavourful even without the dip. Highly addicting and goes well with the Wexford Wheat Beer.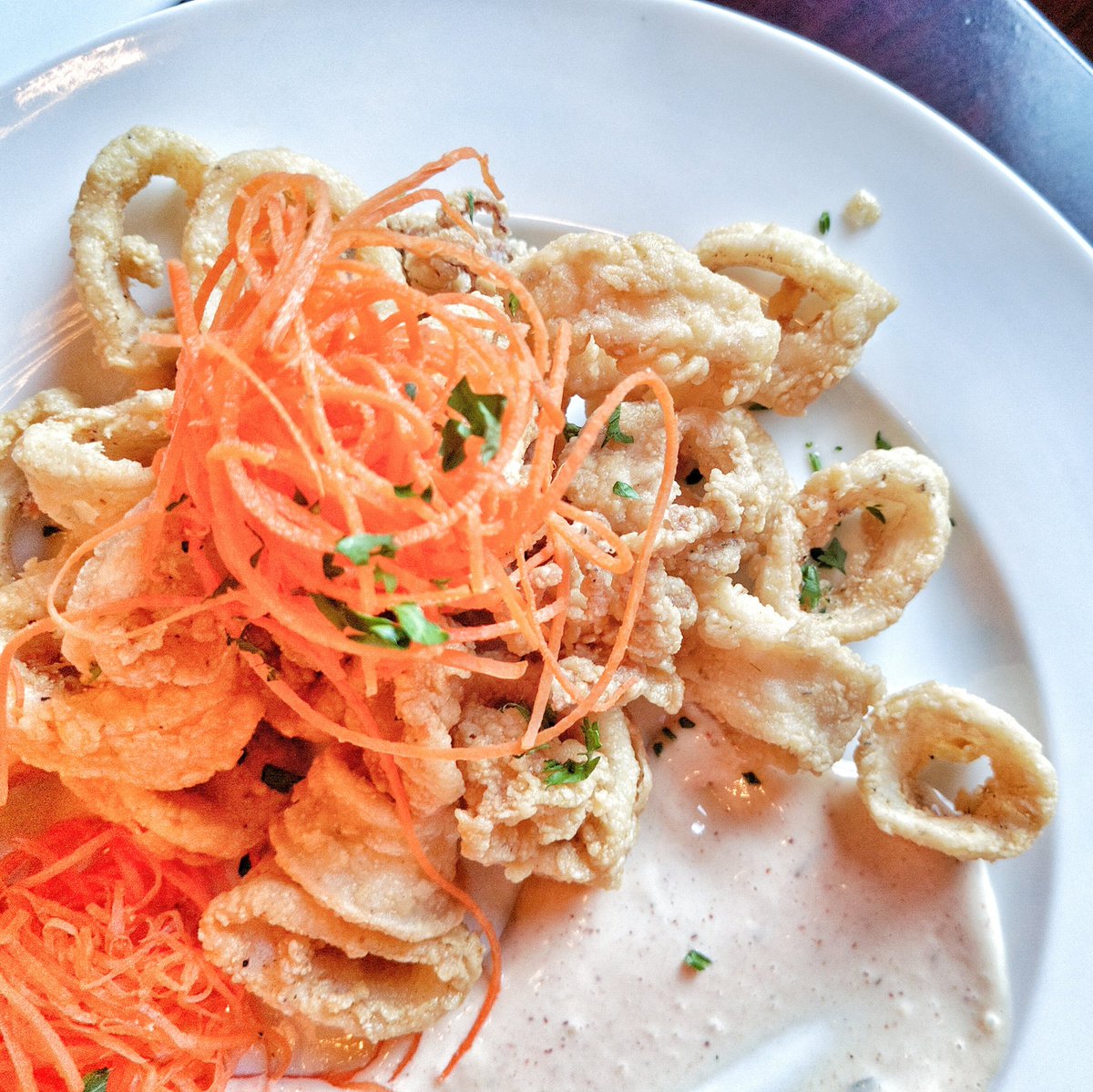 Pizza at YellowBelly Brewery
YellowBelly Brewery & Public House is popular for their pizzas, which are wood-fired rustic pizzas.
Here's a photo of our pizza being made in the wood fire oven.
Fig-Proscuitto Arugula Pizza ($16) – rosemary olive oil, fig jam, 3 cheese blend, prosciutto, tossed arugula, shaved parmesan.
The dough was so good and it had a distinct taste due to the wood fire! So delicious!
I'm very surprised to see this flavour of pizza in a brewery since it's something you'll find in a gourmet/fine dining restaurant. Lucky for me because this is one of my favorite pizza flavours!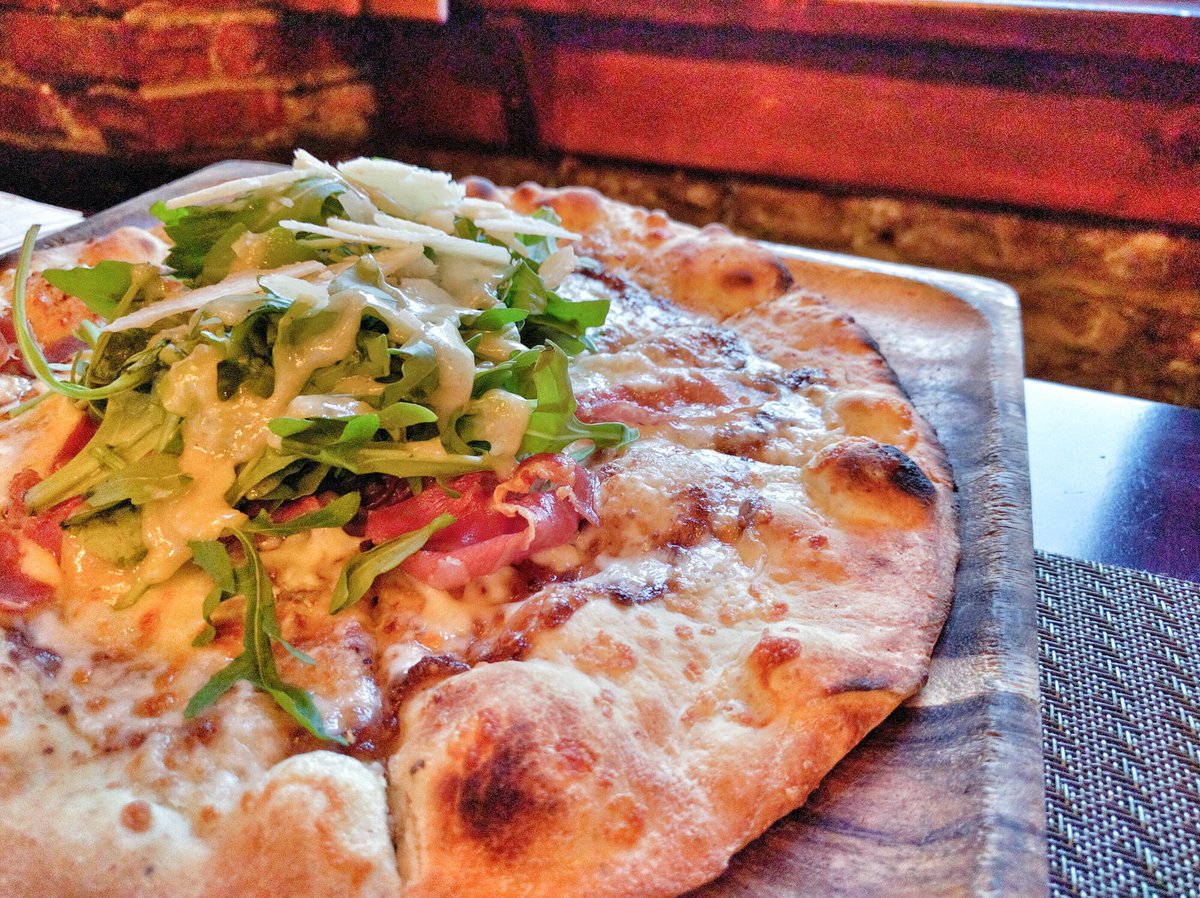 Also Read: Prosciutto Arugula Pizza Recipe
Dinner at YellowBelly Brewery
NOTE: We had specifically told them to remove the sides in the entrees since we were pretty full already and didn't want them to go to waste.
St. John's Stout Short Ribs ($27) – Braised short ribs, SJS gravy, sweet apricot and tomato, mashed potato, seasonal vegetables
I was so impressed with this short rib. It was melt-in-your mouth tender.
The gravy was nice and light, so it didn't overpower the beef but enhanced the flavour instead.
Even when we had taken it to go, since we couldn't finish it, it was still so tender after heating up in the microwave.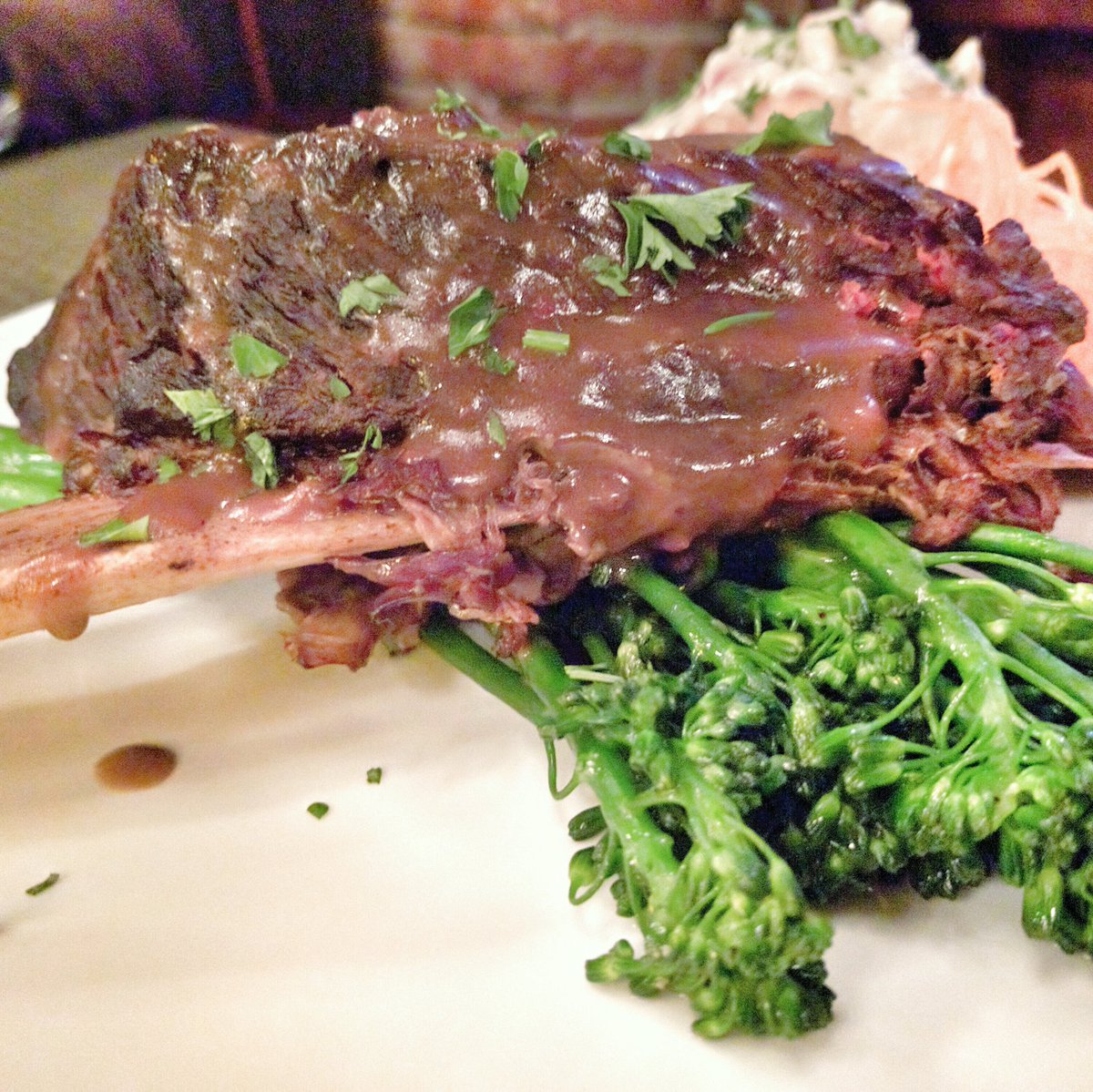 Pan-Seared Cod (Daily Entree Special) – seared in butter topped with white wine and lobster cream sauce with full chunks of lobster
Again, another dish I didn't expect in a pub. You get two fillets of perfectly cooked cod.
The white wine and the lobster cream sauce were so delicious, but it sort of overpowered the cod. The full chunks of lobsters were very generous too.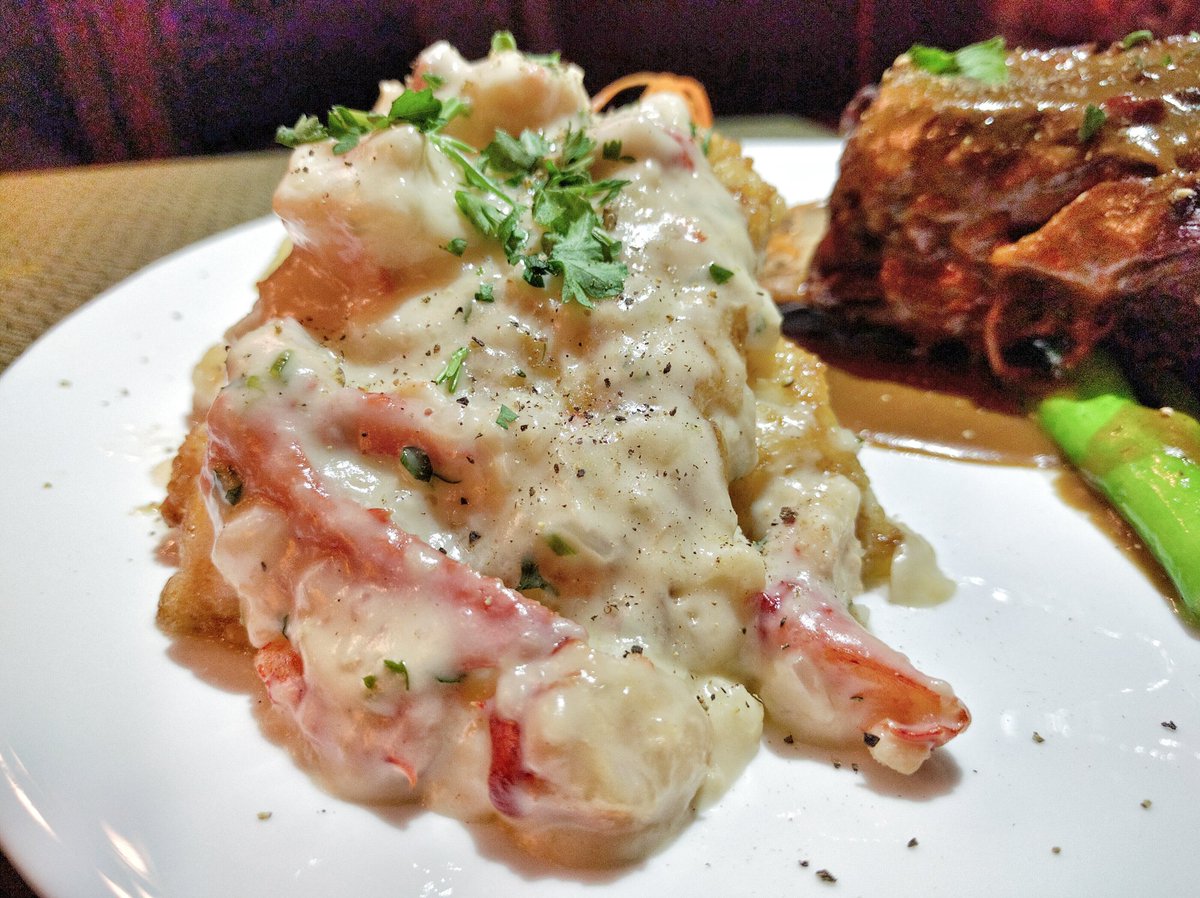 ---
Hope this restaurant review of YellowBelly Brewery & Public House gives you an idea on where to eat in St. John's!
I had such a great and delicious time here and can see why it is one of the best restaurants in St. John's!
---
YellowBelly Brewery & Public House
Website / Address: 288 Water St, St. John's, NL A1C 5J9, Canada
---
Disclaimer: Although this was a sponsored tasting with YellowBelly Brewery and Public House, the opinions expressed here represent my own and not those of the restaurant.