Looking to do a day trip in Toronto? Here's how you can spend a day in Yorkville!
It's always fun to be a tourist in your own city!
I've been to Bloor-Yorkville neighbourhood in Toronto so many times for events, food and coffee, but I never really knew much about the neighbourhood.
I got to spend an afternoon in Bloor-Yorkville neighbourhood and had the chance to really explore the area, starting with a delicious lunch followed by a walking tour.
Here you'll learn about some things to do, where to eat and places to stay in Yorkville, Toronto.
Also Read: Top Restaurants in Toronto
---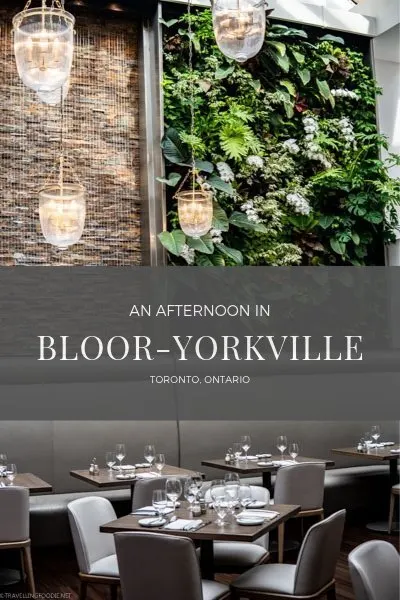 ---
Yorkville Day Trip Itinerary
Here's how you can spend a day trip in Yorkville.
Sassafraz, Historic Yorkville Restaurant
We started with lunch at Sassafraz Restaurant, which re-launched on October 3, 2018.
Serving for the past 20 years, this historic Yorkville restaurant has been reimagined with a new design and market-driven menu.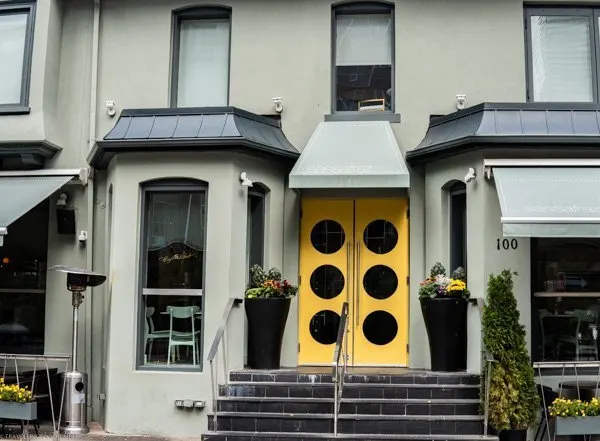 You have the bar and lounge area when you enter Sassafraz, followed by the dining room when you turn left.
The best spot in the restaurant though is by the living wall, which is beautiful and has ample natural light for taking photos.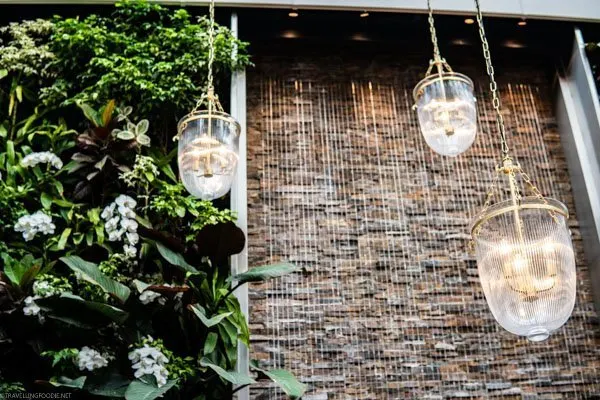 Executive Chef Geoff Webb has been working at Sassafraz Restaurant for 13 years and has re-created the menu to an internationally inspired Canadian cuisine using seasonal and sustainable ingredients.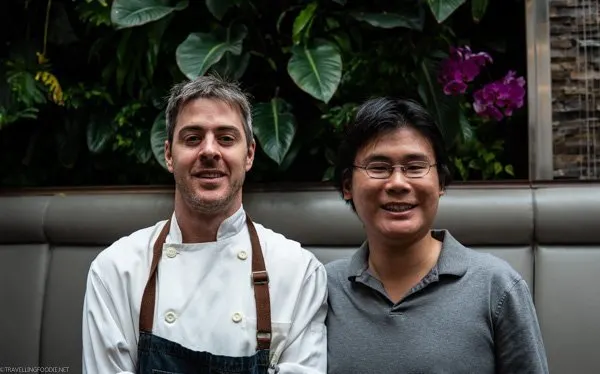 "Internationally inspired" is really emphasized in the dishes as we started with the ceviche, burrata salad, roast chicken breast and salmon.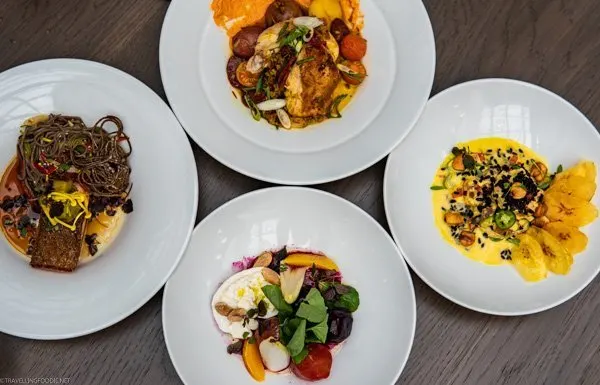 The perfectly cooked Cape D'or Salmon has Asian influences with the use of soba noodles, ponzu soy and enoki mushrooms.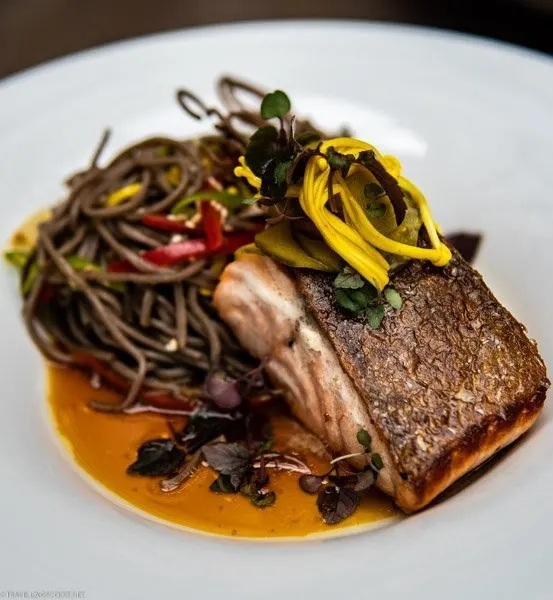 The fall dish, Harrison Co-op Roast Chicken Breast, brings a Spanish flair with the red pepper romesco and Spanish chorizo.
Harrison Co-op is a group of farms in the Niagara region that raise chicken.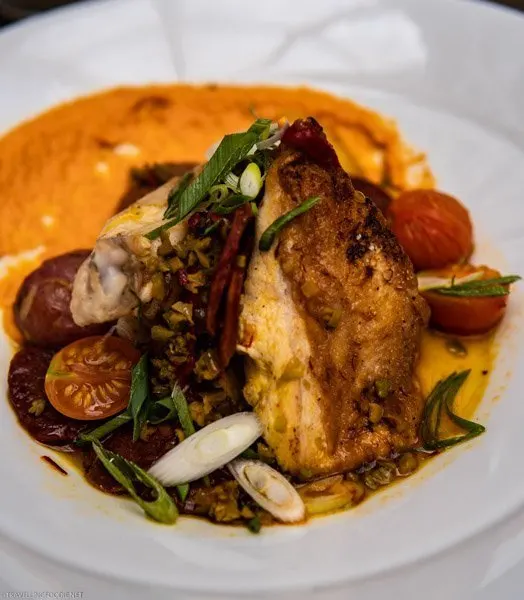 A very unique take on Mexican ceviche is the Tuna & Shrimp Ceviche which has a yuzu-based secret sauce that you'll just have to try!
Interestingly, it also has forbidden rice, a historically rare black rice that is forbidden to eat except by the Chinese emperor.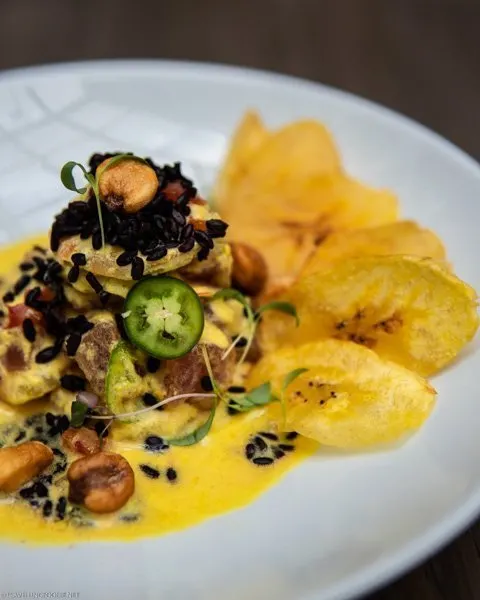 Sassafraz drink menu ranges from cocktails, wines and beers, to healthy juices and smoothies.
The mimosa is quite strong. If you want a drink that's insta-worthy, get the Badass Mojito.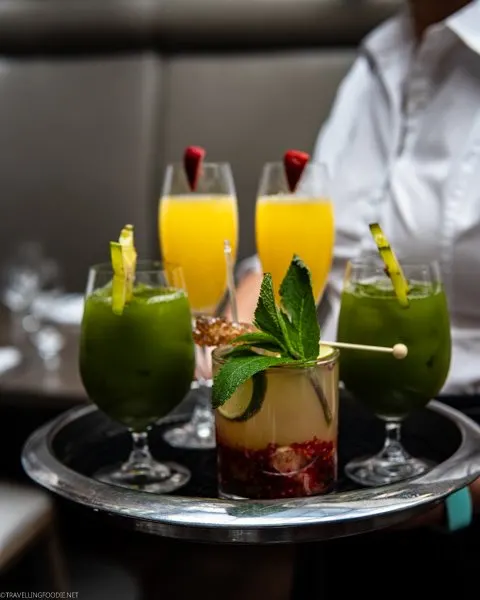 As everyone else ordered salad, I opted to try the Cod n Chips after learning that they use line-caught cod from Fogo Island.
What made it even more special is the ginger batter the use on the fish – it was surprisingly delicious!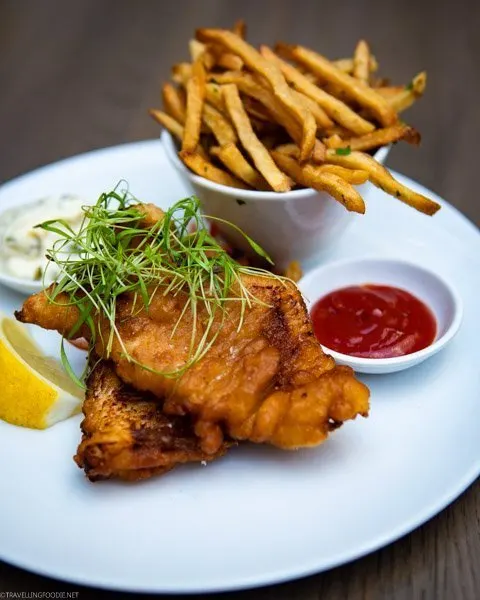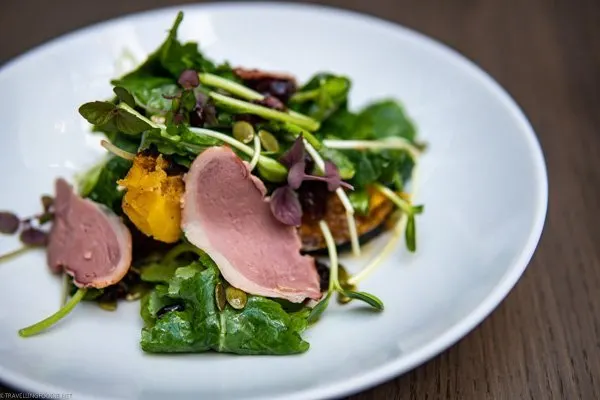 The must-try dessert at Sassafraz is the Lemon Crème Caramel, which was so smooth and creamy.
The lemon was a refreshing welcome to balance the sweetness.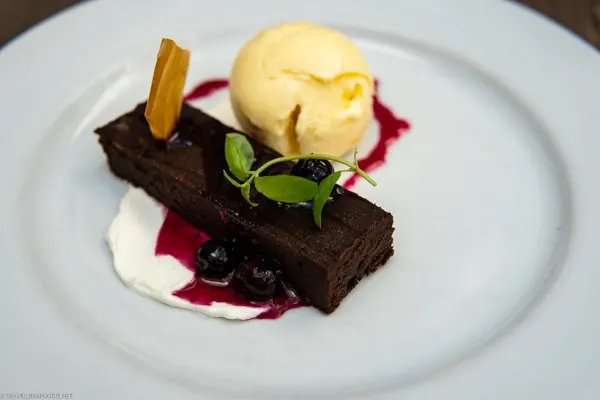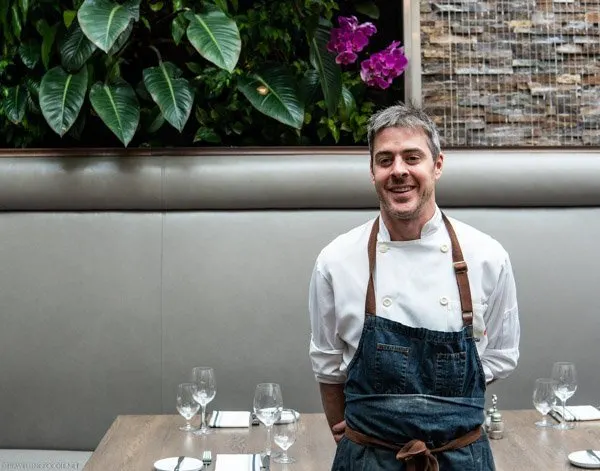 Website / Address: 100 Cumberland St, Toronto, Ontario M5R 1A6
Also Read: Toronto Happy Hour Guide
---
Discover Yorkville Toronto with On The Town Tours
After all that food, going on a walking tour was a great way to digest.
We did the On The Town Tours' Discover Yorkville walking tour with guide Jane Herman, who is the President & Founder.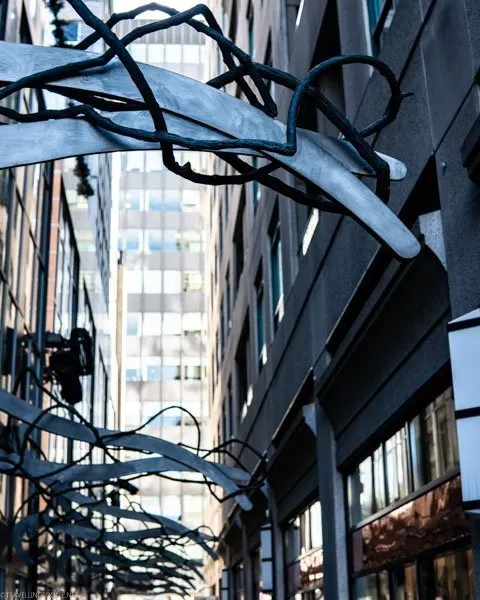 We met up with Jane just outside Sassafraz after lunch and started the tour.
Jane is a wealth of information on Yorkville's history, architecture and culture.
Toronto's Bloor-Yorkville neighbourhood is now known for being a glamorous and upscale shopping district with over 700 designer boutiques, trendy restaurants, luxury hotels and world-class galleries.
But the neighbourhood is actually very historic.
Yorkville was established as a village in 1830 by William Jarvis and Joseph Bloor, became an incorporated village in 1853, and annexed into Toronto in 1883.
Once a mecca for hippies, Yorkville Toronto is losing its historic charm and character.
New constructions are taking over the village, replacing the old Victorian houses with high-end condominiums.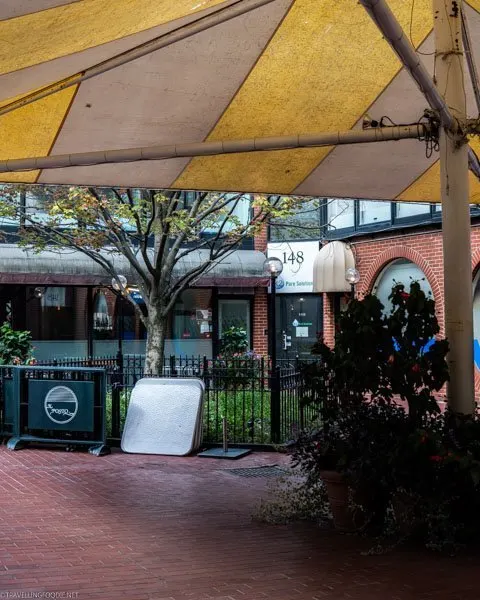 You'll get to visit a lot of places throughout this 1.5-hour walking tour.
These include popular things to do in Yorkville like the Village of Yorkville Park, which is a local hangout spot, and the Yorkville Village, which used to be Hazelton Lanes that had a skating rink back in the 80s.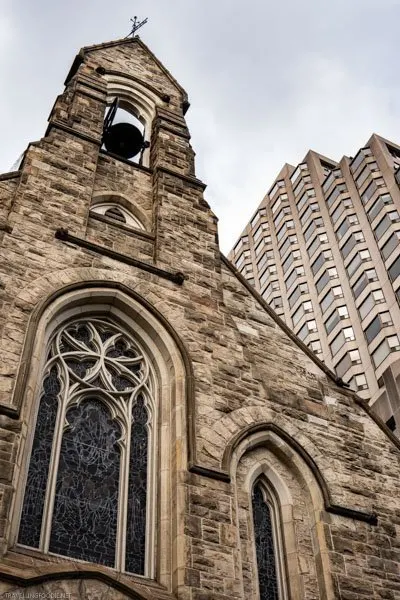 Used to be a parking lot, the Village of Yorkville Park completed in 1994 with eleven distinct garden plots based on the Victorian row houses that once stood on the same land.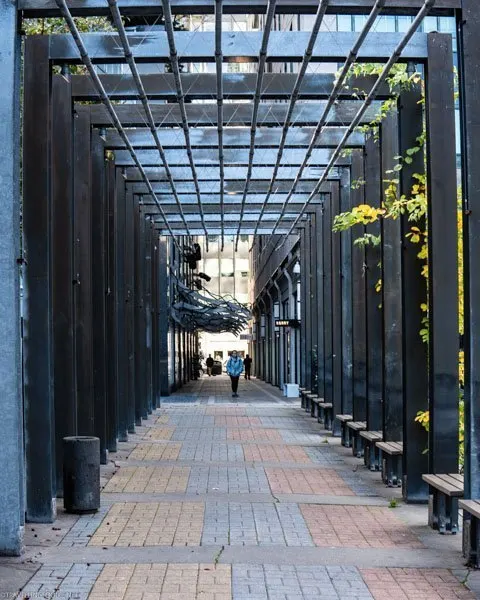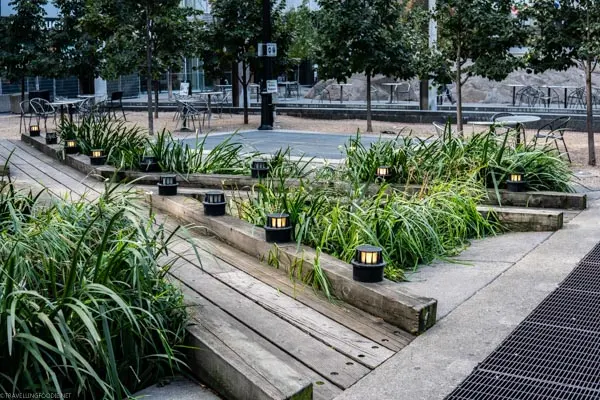 On The Town Tours also brought us to some back alleys and hidden gems that I never knew about.
It's really quite interesting what you'd learn and see when going on a walking tour like this.
Also Read: A Summer Day Trip in Port Hope, Ontario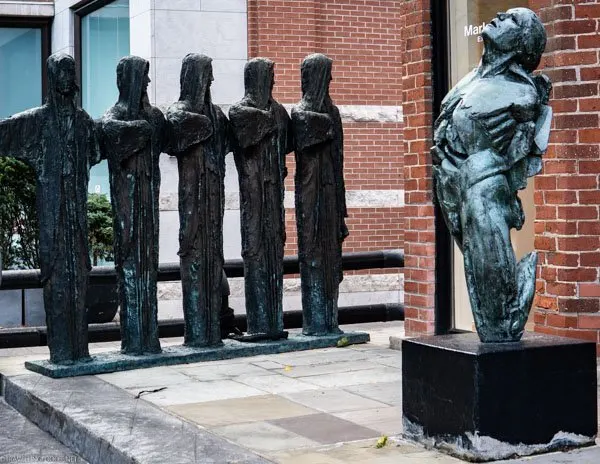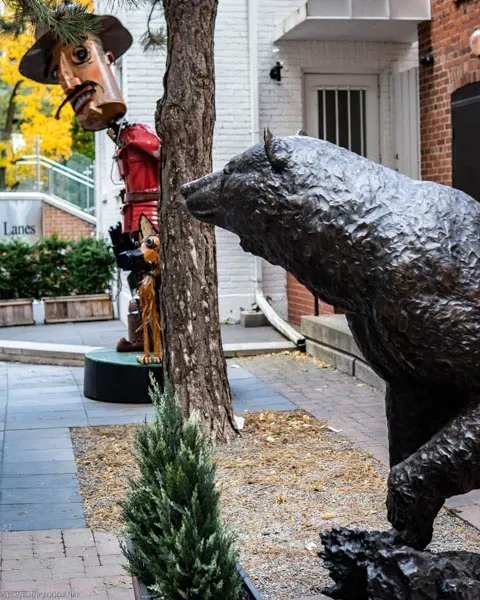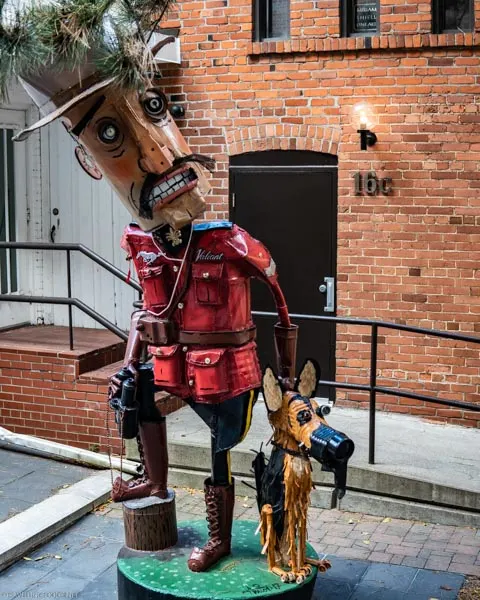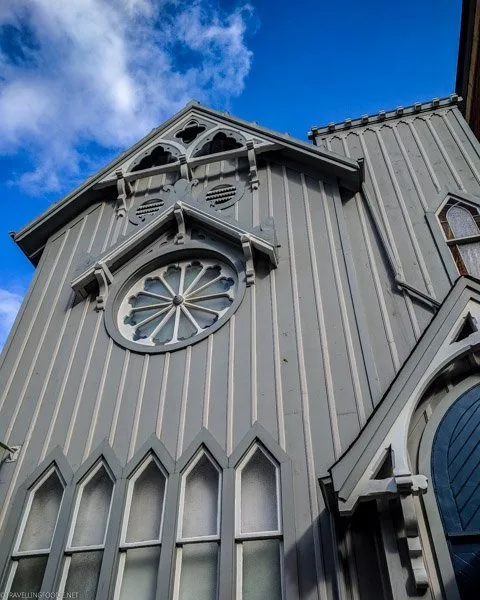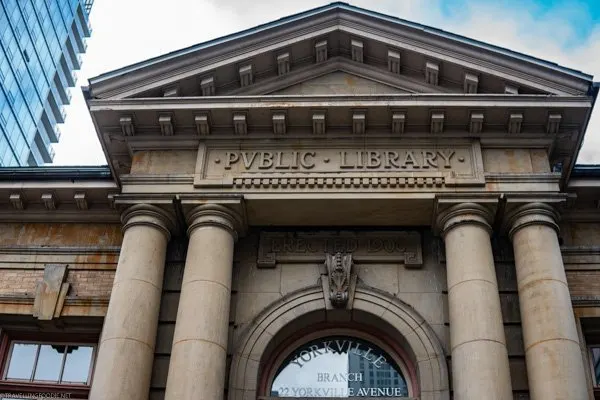 We also checked out two hotels in the Bloor-Yorkville neighbourhood: Four Seasons Hotel and The Hazelton Hotel.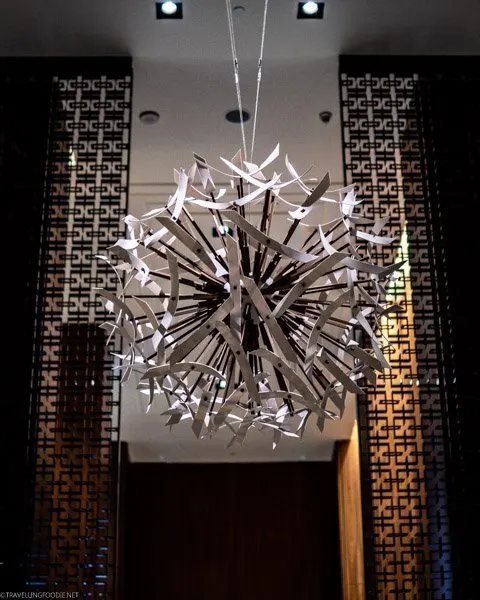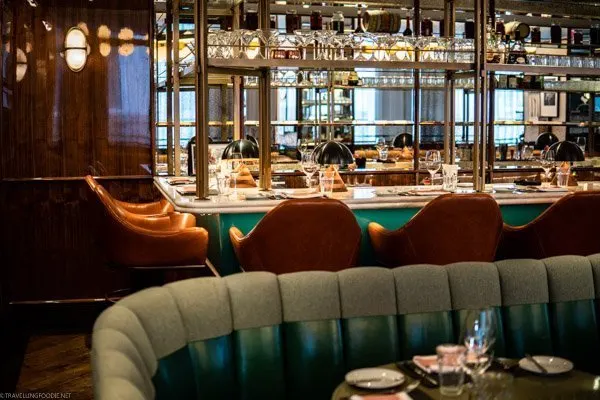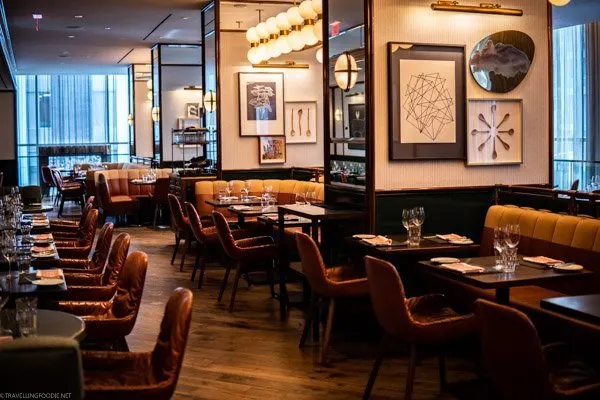 Website / Address: Various locations
Price: From $26.21
---
Hope this gave you an idea on how to spend a day trip in the historic Yorkville Toronto!
What are your favourite things to do and places to eat in the Bloor-Yorkville neighbourhood?
---
Huge thanks to the International Food Wine Travel Writers Association (IFWTWA) for organizing this afternoon tour. As usual, reviews and opinions are entirely our own.