Most of us have holiday traditions during the holiday season whether it be at home or around Toronto. It's a way to build a strong bond between family, friends and the community.
The holiday season is upon us and, for most of us, 'tis the season to spend time with friends and family.
Toronto is wonderful this time of the year, bustling with holiday festivities and cheer especially for those looking forward to a white Christmas.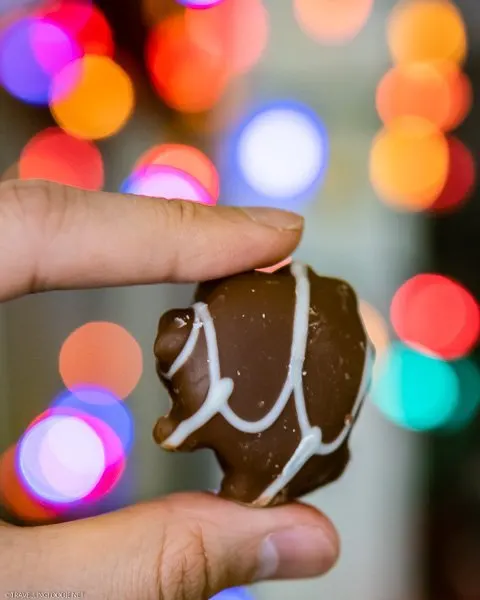 It's funny. As a kid, I didn't quite get why we had to keep doing the same thing every year. But as I got older, I've come to love them every year.
With how fast things change nowadays, I enjoy having something consistent and familiar to look forward to.
---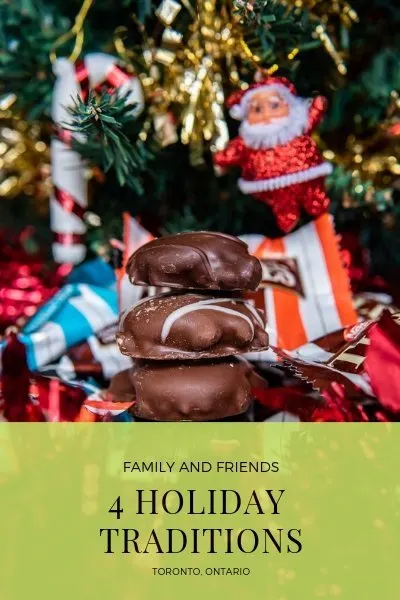 ---
Holiday Traditions at Home: TURTLES Chocolates
When I go to my Aunt's annual Christmas celebration, I typically bring a box of TURTLES.
Why? Back in 2006 when I was new in Toronto and went to her Christmas celebration for the first time, she told me to just bring a box of TURTLES and her husband will be happy with that.
No holiday get-together in Canada is complete without TURTLES, those turtle shaped chocolates with an addicting combination of creamy chocolate, sweet caramel and crunchy pecans.
I'm a big fan of TURTLES, and I'll be having lots of them during the holiday season either through cozy holiday get-togethers or receiving them from family and friends.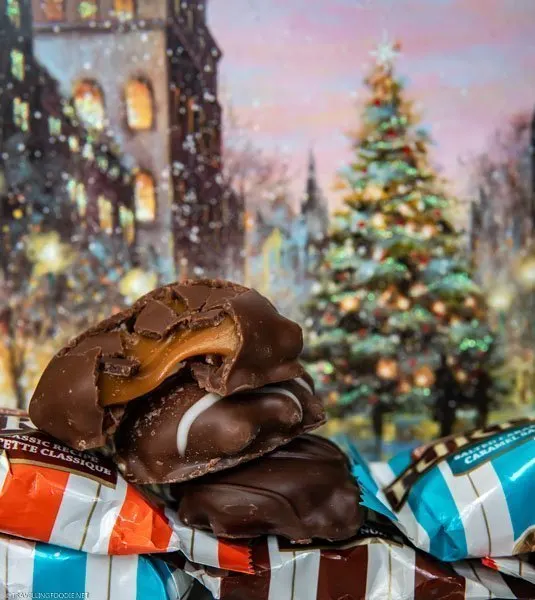 The classic TURTLES is a staple, but most people, including myself, don't know about the limited edition TURTLES Assorted Holiday Gift Chocolates Box which has an assortment of salted caramel, dark chocolate and classic flavours.
I didn't even know TURTLES had other flavours. I love this assortment because it covers sweet, salty and bitter flavours.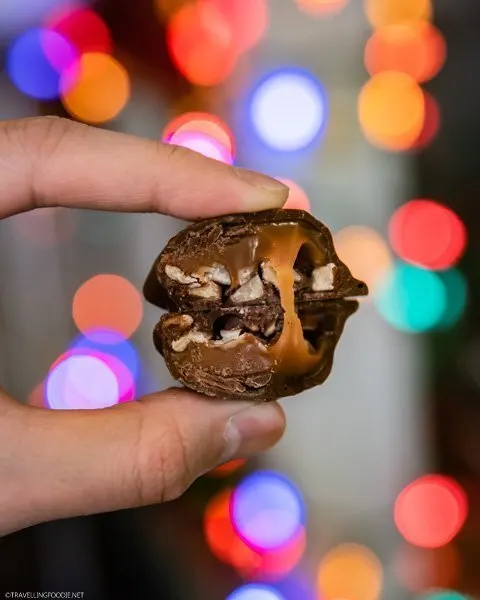 Did you know? Aside from being a Canadian tradition since 1949, TURTLES is only available in Canada so this would be very special to give to someone outside the country as well.
---
Holiday Traditions at Home: Yankee Swap
Every December, my friends would host a Christmas get-together for close friends at their place, and one thing we always do is have an exchange gift.
To make it lighter on our wallets, instead of buying gifts for everyone, we do the game called Yankee Swap.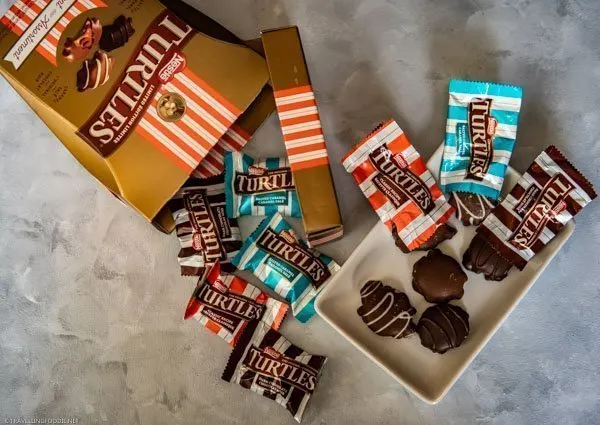 In Yankee Swap, each person (or couple) would bring a gift based on an agreed budget usually between $10-$25 (ours is usually $25).
Everyone puts the gifts under the Christmas tree, and nobody should know what's in the other gifts. Everyone gets a number to determine the order.
Based on the order, the person can either pick any gift under the tree (then open to show everyone) or steal someone's already opened gift.
It's fun to see the things people brought, but even better to see which is the most popular based on the number of steals. There was one year when someone brought a Keurig machine.
We're not exactly sure how that came to be $25, but that was definitely the most stolen gift that year.
---
Holiday Traditions in Toronto: Toronto Christmas Market
One of the most anticipated traditions in Toronto during the holidays is the Toronto Christmas Market.
Whenever I'm in Toronto for the holidays, I make it a point to visit the Toronto Christmas Market because it's the only time when the Distillery District is transformed into something so magical with all the lights, entertainment and vendors.
It brings nostalgia to the grand Christmas stuff that takes place in the Philippines when I was a kid.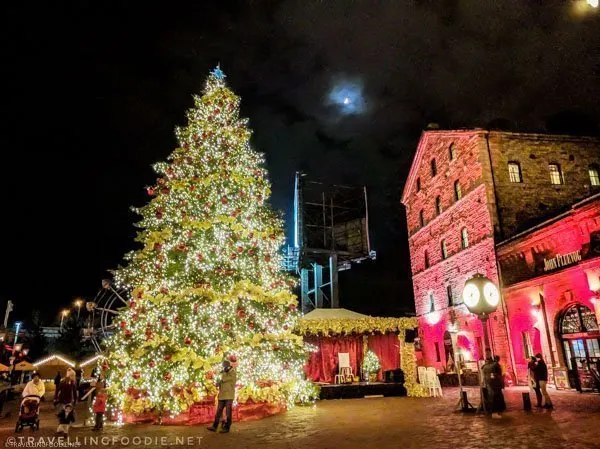 ---
Holiday Traditions in Toronto: Christmas Trees in the City
In Toronto, you'll know Christmas is coming when the Christmas Trees start popping up all over the city. The most anticipated Christmas Tree reveal every year in Toronto is the one at Eaton Centre.
At 108-feet tall, the LED-powered Christmas Tree is the tallest one in Toronto. I make it a point to visit the Christmas Tree here because of how grand it is.
I also love the giant LED reindeers they have that makes a good back-drop on the tree.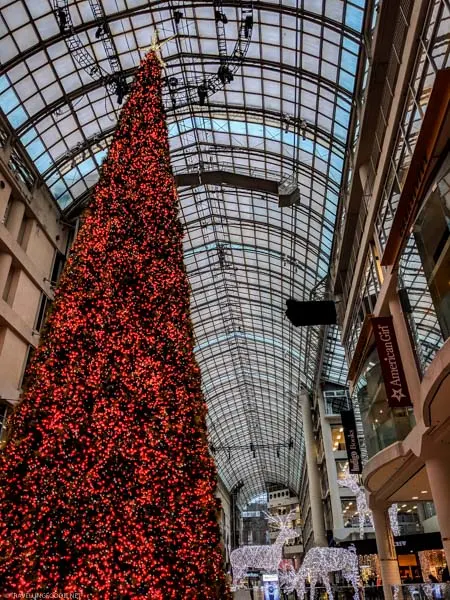 Other noteworthy places to check out for Christmas trees are in: Toronto Christmas Market, Yorkdale Mall and the TD Centre Courtyard.
---
What are your holiday traditions with family and friends? I'm very curious to know!
You can get the Limited Edition TURTLES Assorted Holiday Gift Chocolates Box on Amazon.
---
Huge thanks to Amazon and Nestlé Canada for sponsoring the post! As usual, reviews and opinions are entirely my own.